A Milanese street tracker from Deus
We're stoked to see flat track making a resurgence these days and while most trackers are purpose-built machines, street trackers are starting to pop up around town. We love the simplicity of a tracker – no frills, a solo seat and an upright riding position. Nothing you don't need. We also typically love most things "Deus" around here so when we heard that the boys at Deus Milano built a new street tracker, we had a hunch it was going to be right up our alley. The single-cylinder, air-cooled Yamaha SR500 is a great little bike and a solid platform for a tracker. The team didn't waste time tearing into the little single.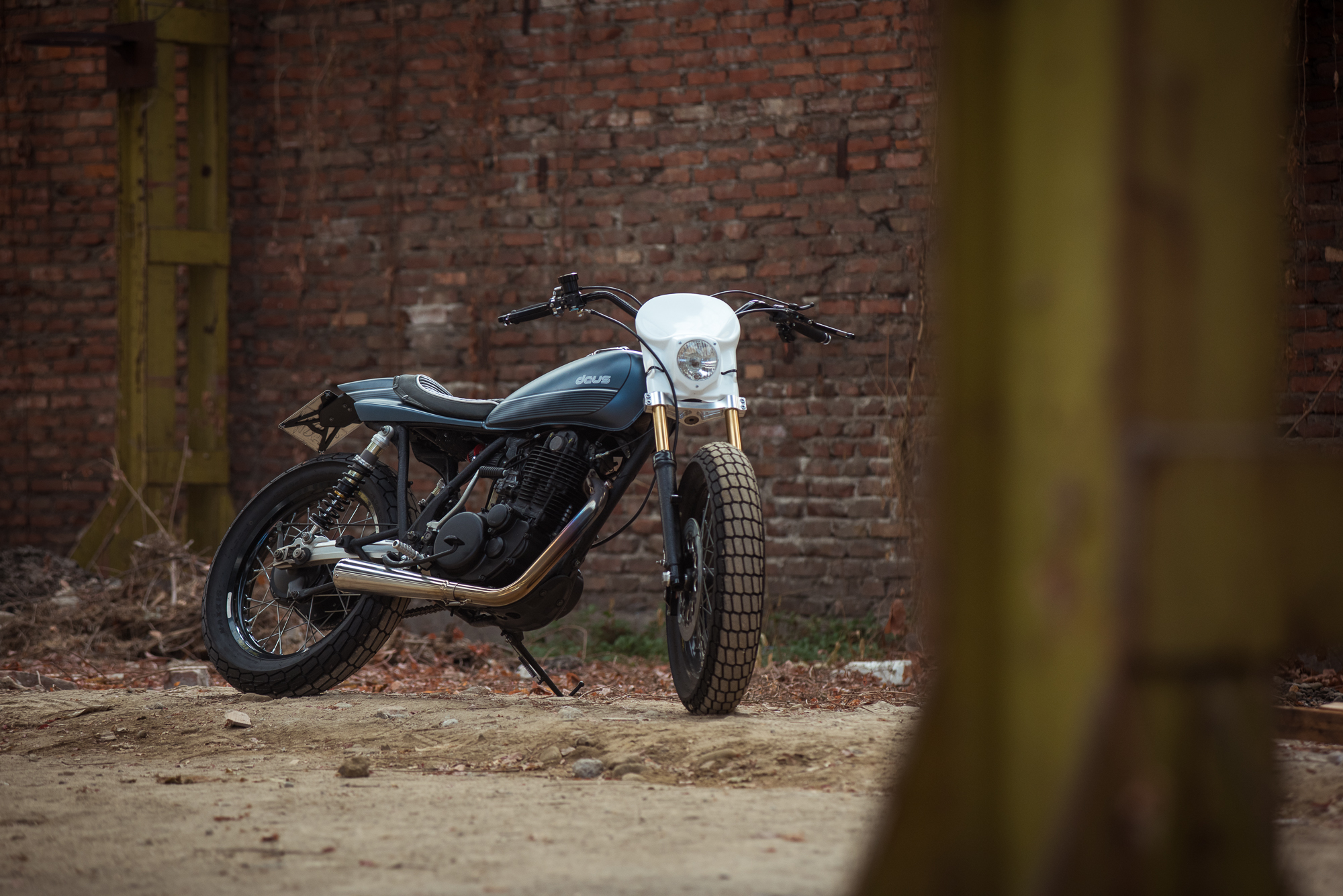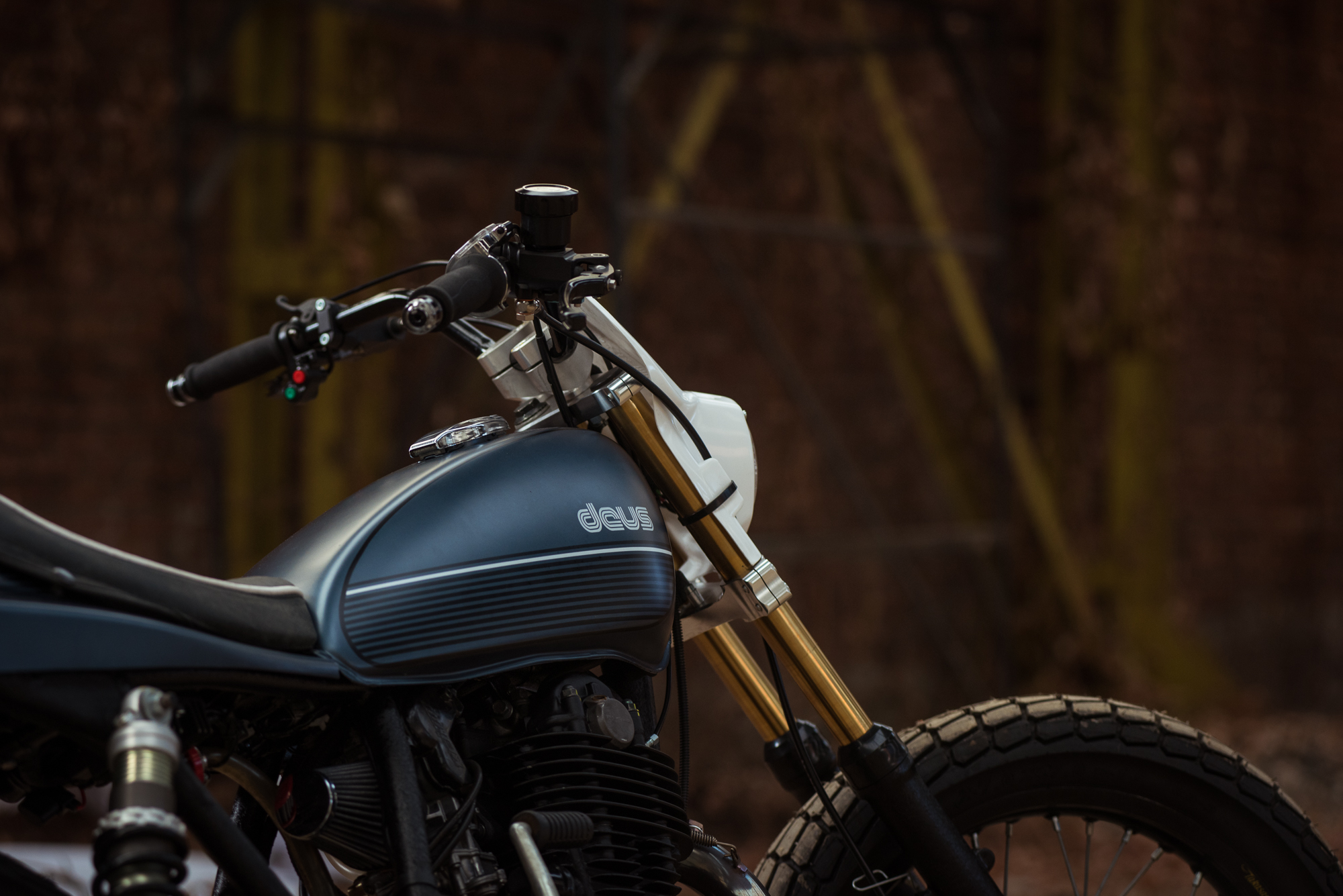 To quote Marco Renieri, a member of the Deus Milano family and happy owner of the bike:
"It's all Marco Belli's fault. Yes it really is. Even though he doesn't know it. Years ago I saw a guy on a bike doing crazy things. I asked who it was and was told "Marco Belli, a flat track champion". Well, I knew what it was though had never really been very interested in it. Years later I took part in a flat track course with, no less, Marco Belli as the instructor. It was a real revelation. At that moment I thought how I'd make a flat track bike for every day use. To roam around Milan – flat track style – as much as possible."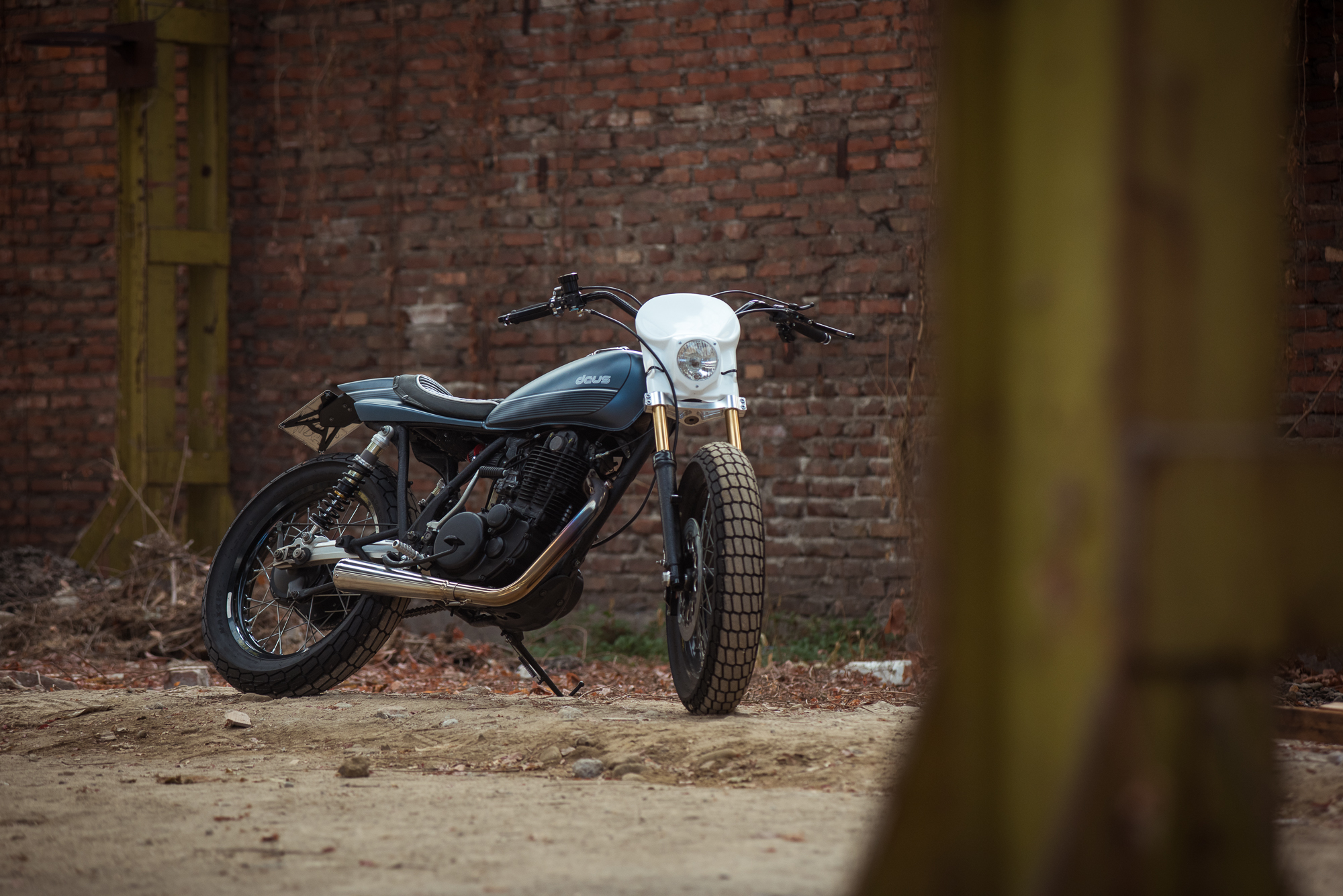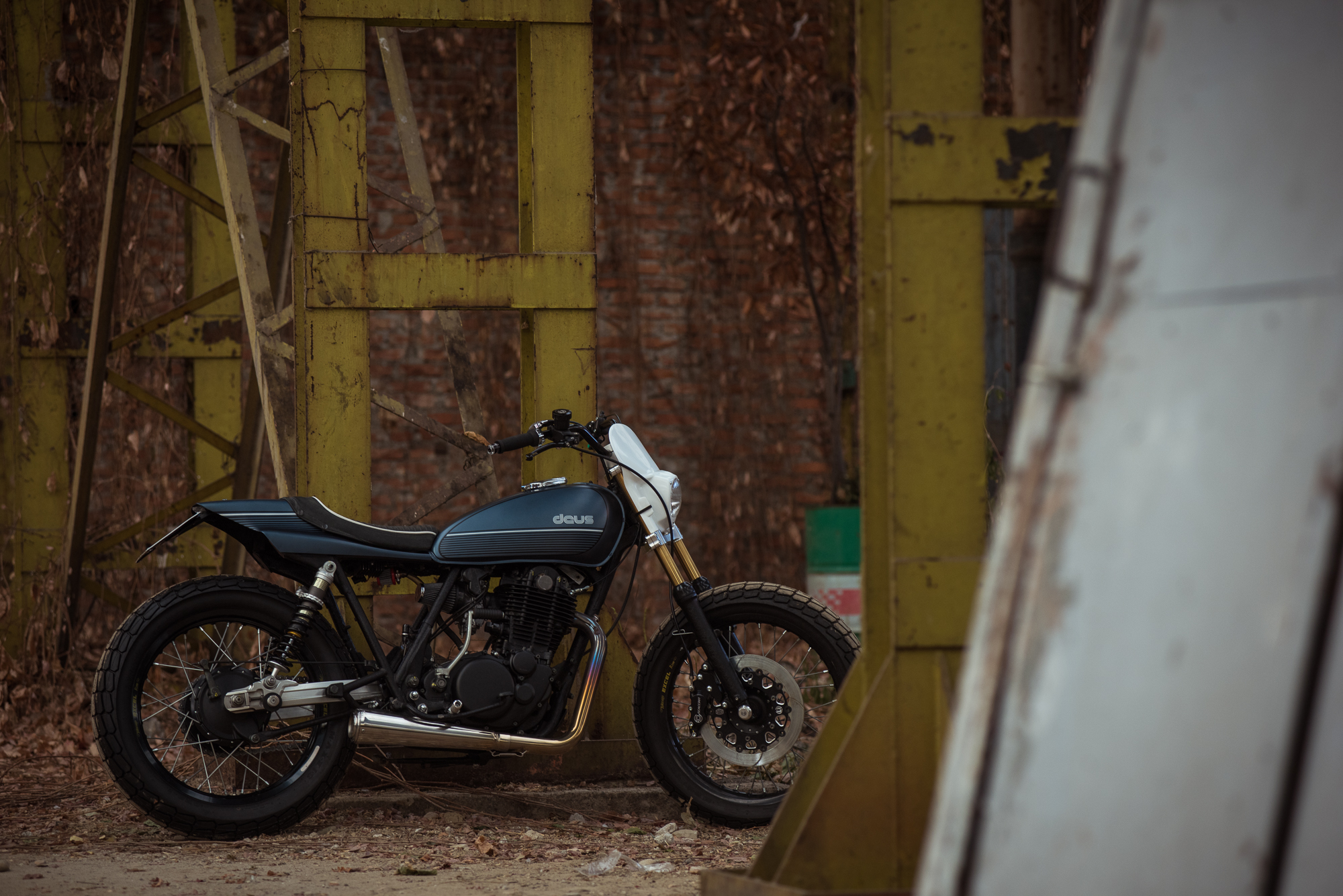 The basics of the SR500 are still there, with a modified subframe and new swingarm. Suspension has been upgraded all around with some lovely Ohlins bits and the bike now rides on traditional tracker Excel 19″ wheels. Stopping power is provided by Italian brake masters Discacciati. The engine has been blacked out, letting the custom SC-Project exhaust stand out in stark contrast.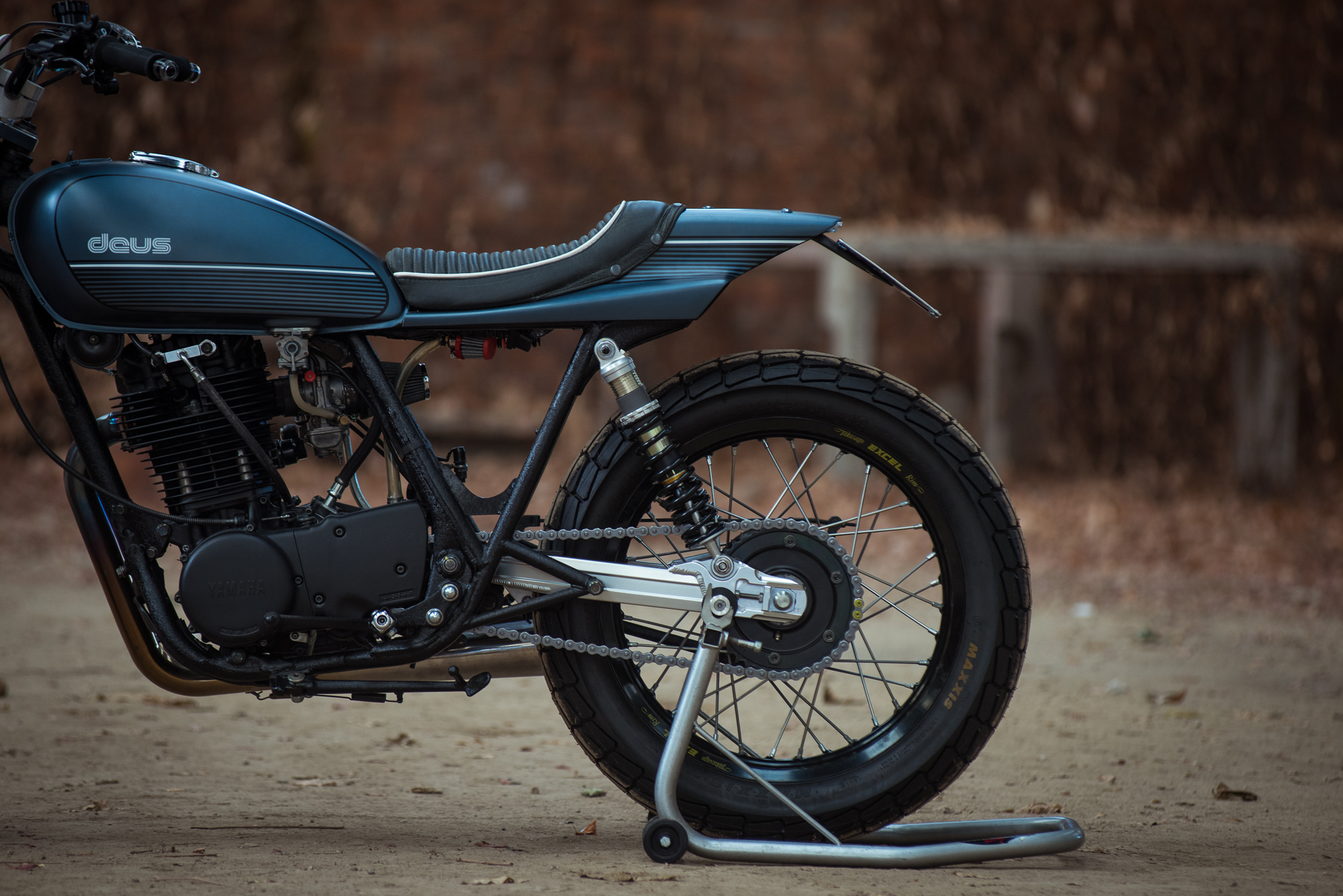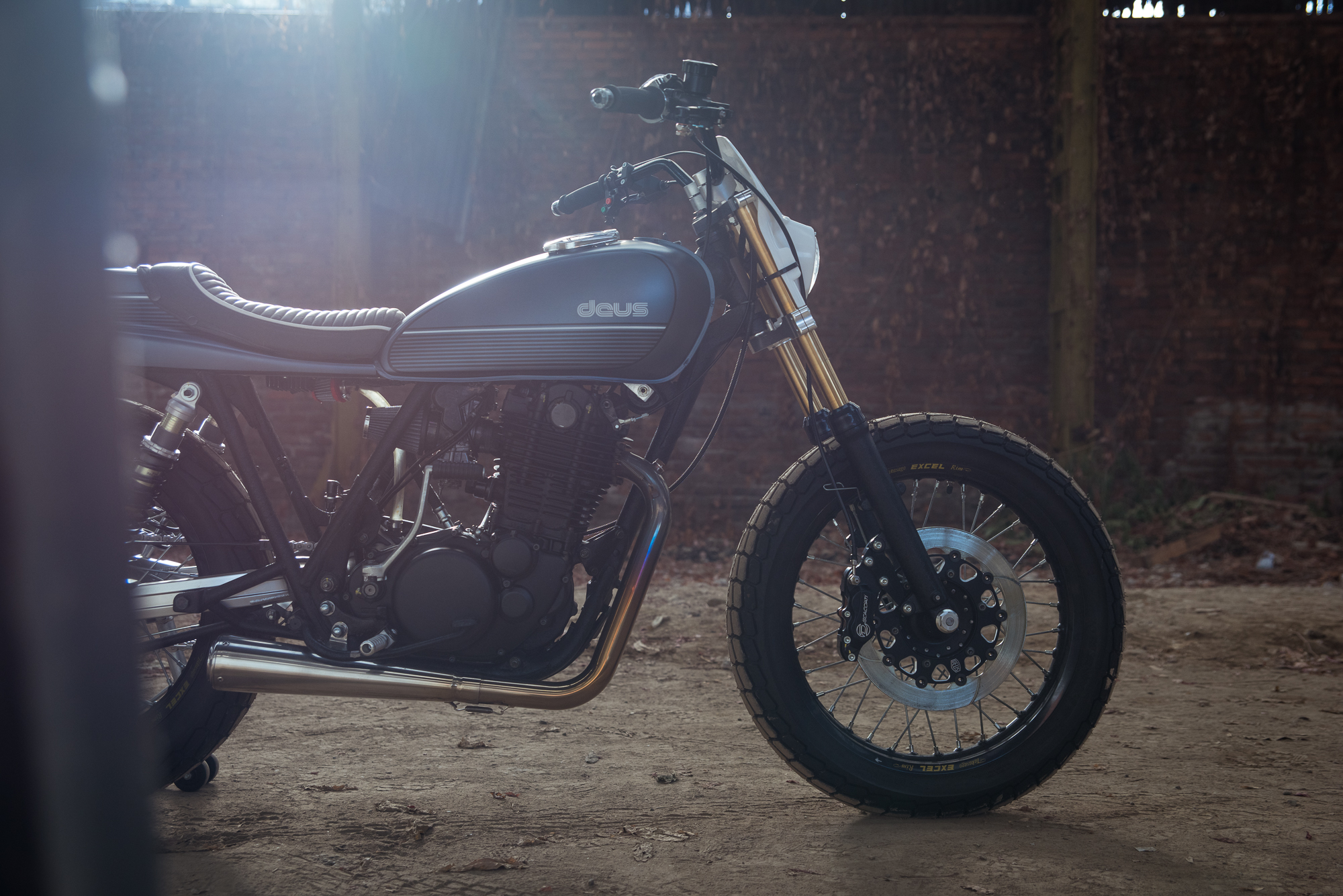 The subdued blue and black color palette works well and the color in the headers and the gold in the forks and looks classy AF. Personally, we would have painted the UFO headlight/number plate to match the rest of the bodywork, but that's no deal breaker for us. We'd still ask this hot little Italian out on a date. The Deus Milano tracker looks ready to tear up the streets of Milan in high fashion.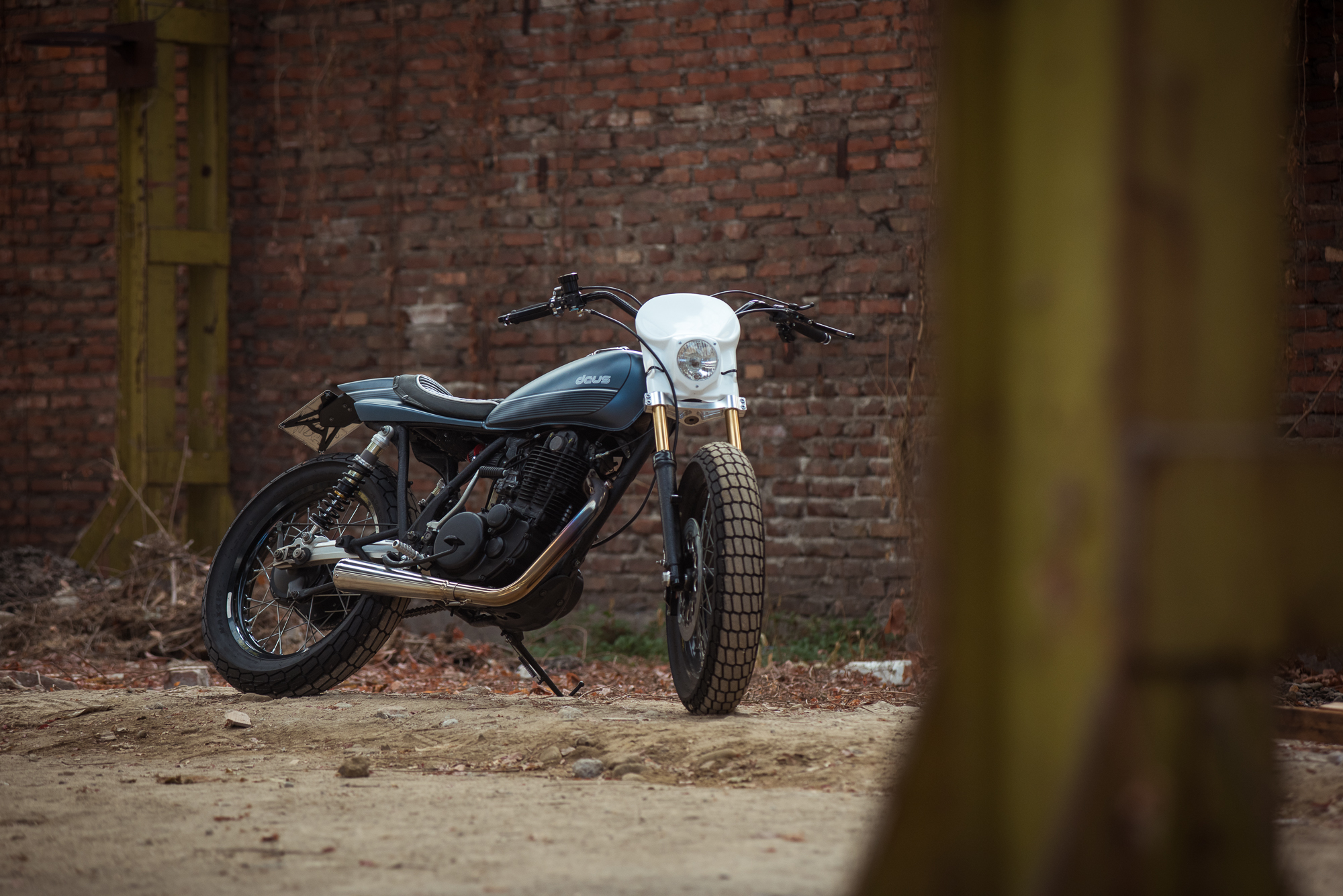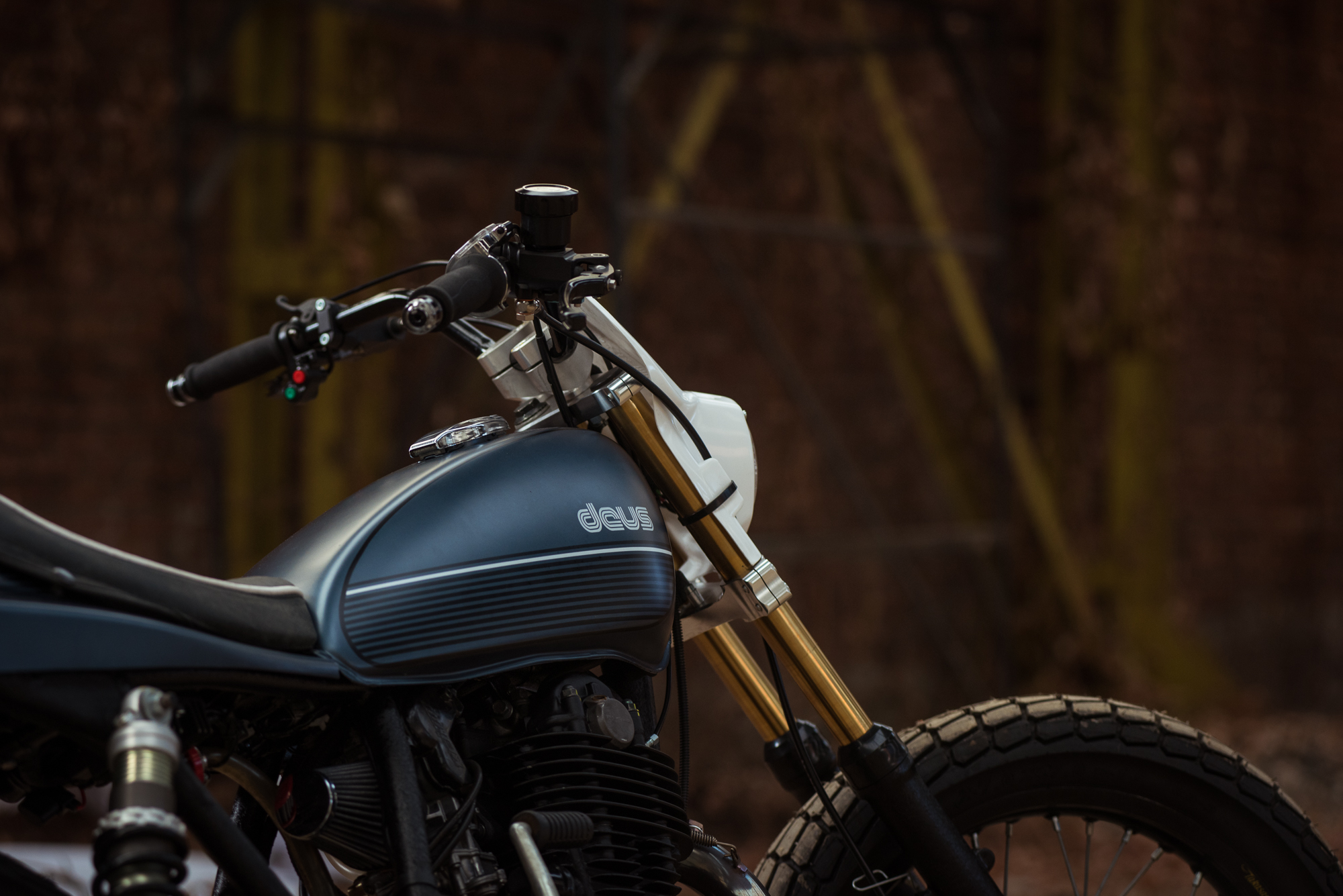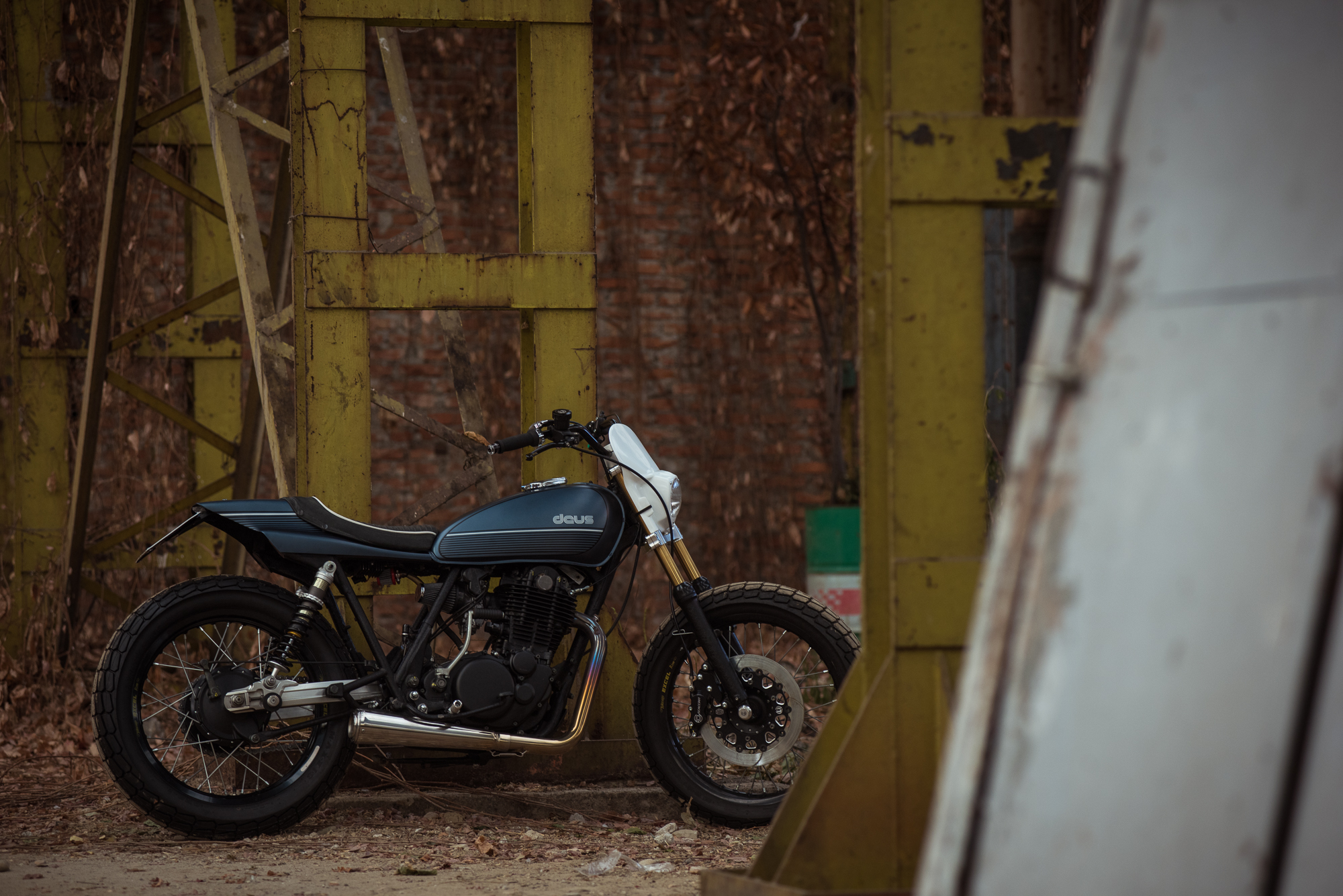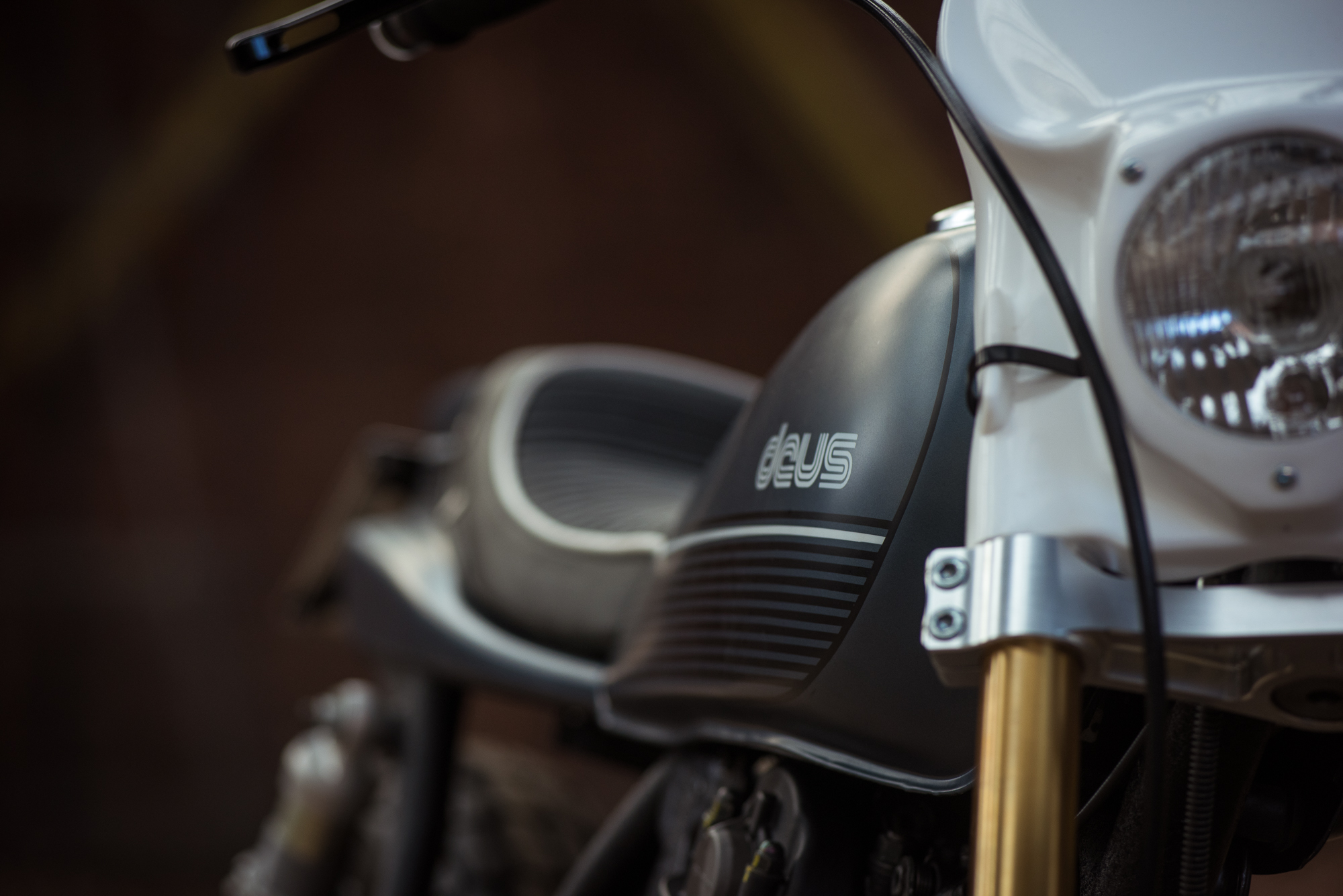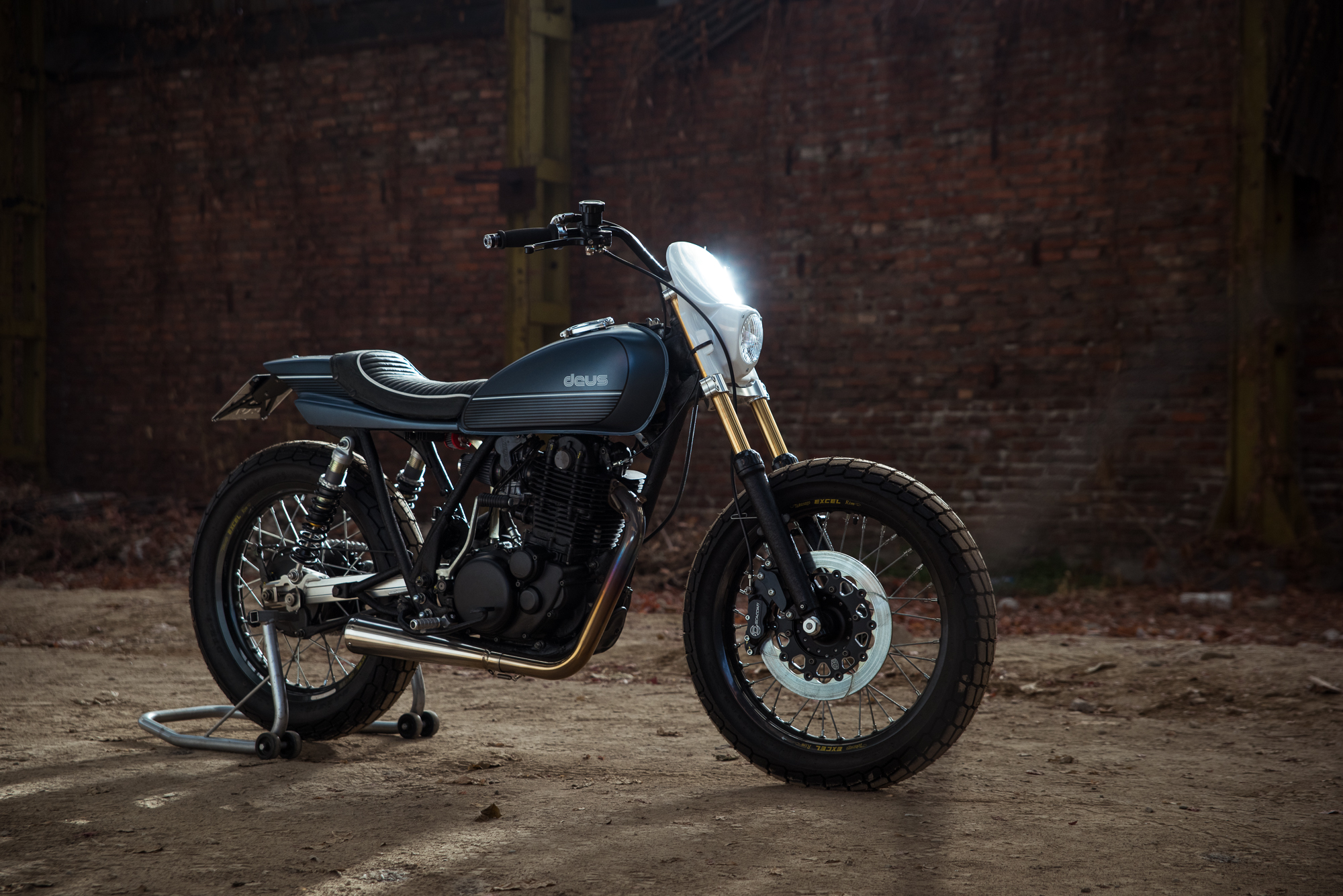 Specs:
· Modified rear subframe
· SDG Aluminum rear swing arm
· Ohlins rear shock absorber
· Discacciati CNC wheels plates
· 19′ Excel rims and flat track tires
· Discacciati brake system
· "Flat Bar" handlebar
· Custom CNC footpegs
· Flushed cylinder head and JE-HC piston
· Kehin FCR carburetor
· SC Project exhaust system
· Custom wiring with handlebar hidden wires
· Fast response throttle
· UFO headlamp
Deus Milano: Online | Facebook | Instagram
Photos: Marco Renieri