A limited-edition Italian track slayer
As if the RSV4 RF didn't already impress, Aprilia amped up the exclusivity and created a model only available in North America – the RSV4 RF Limited Edition. When we had the chance to snag one, we jumped at the opportunity!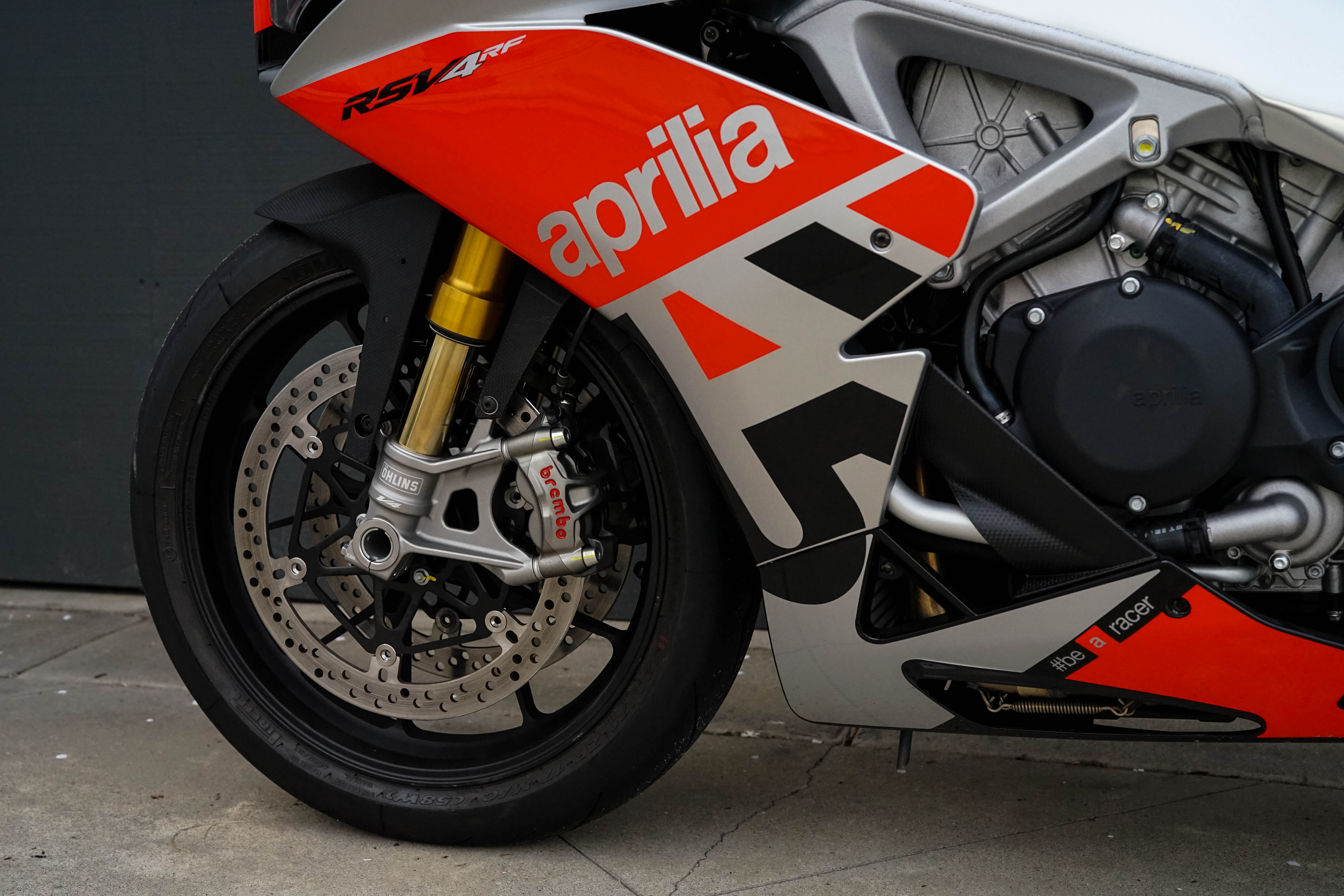 Donning graphics that celebrate Aprilia history and Italian passion, the RSV4 RF LE arrives with winglets – the first production superbike to do so – and the unit number laser inscribed on the top triple.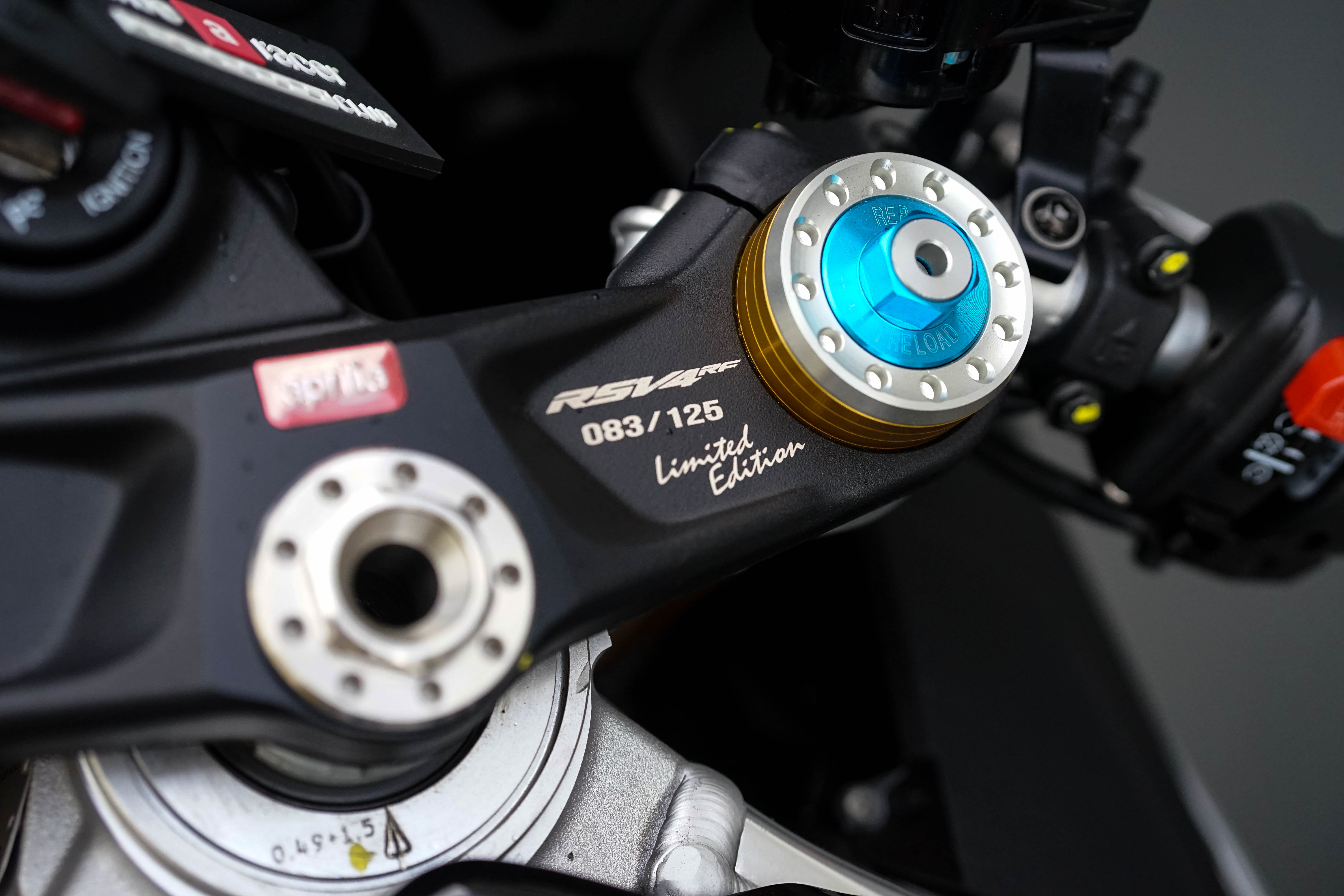 All else is pure RSV4 RF performance, which in its latest edition is a second faster than before, thanks to the new Öhlins suspension, a Brembo braking system, and the new APRc electronic controls package that includes cornering ABS and clutchless downshifts. The 201-horsepower V4 powerplant is paired with chassis architecture worthy of seven World Superbike titles, the RSV4 RF LE creating performance like no other.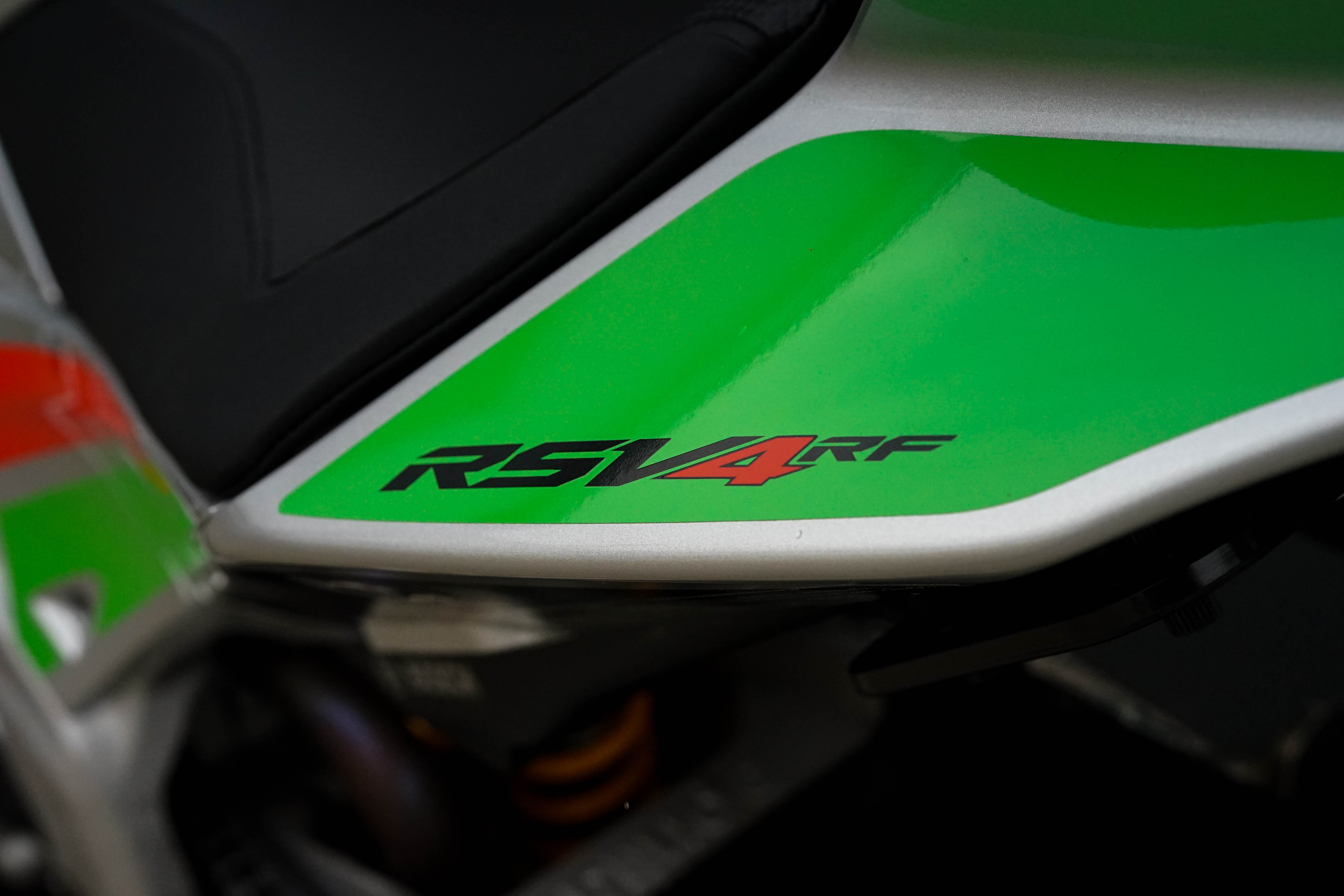 This bike was purchased with the intensions of keeping her for a long time, but some family obligations beg to differ. This bike is essentially still brand new, aside from some key mods.
LE Features:
Carbon winglets (uninstalled)
Forged aluminum black wheels
Misano throwback livery/paint
Laser engraved serial number on the headstock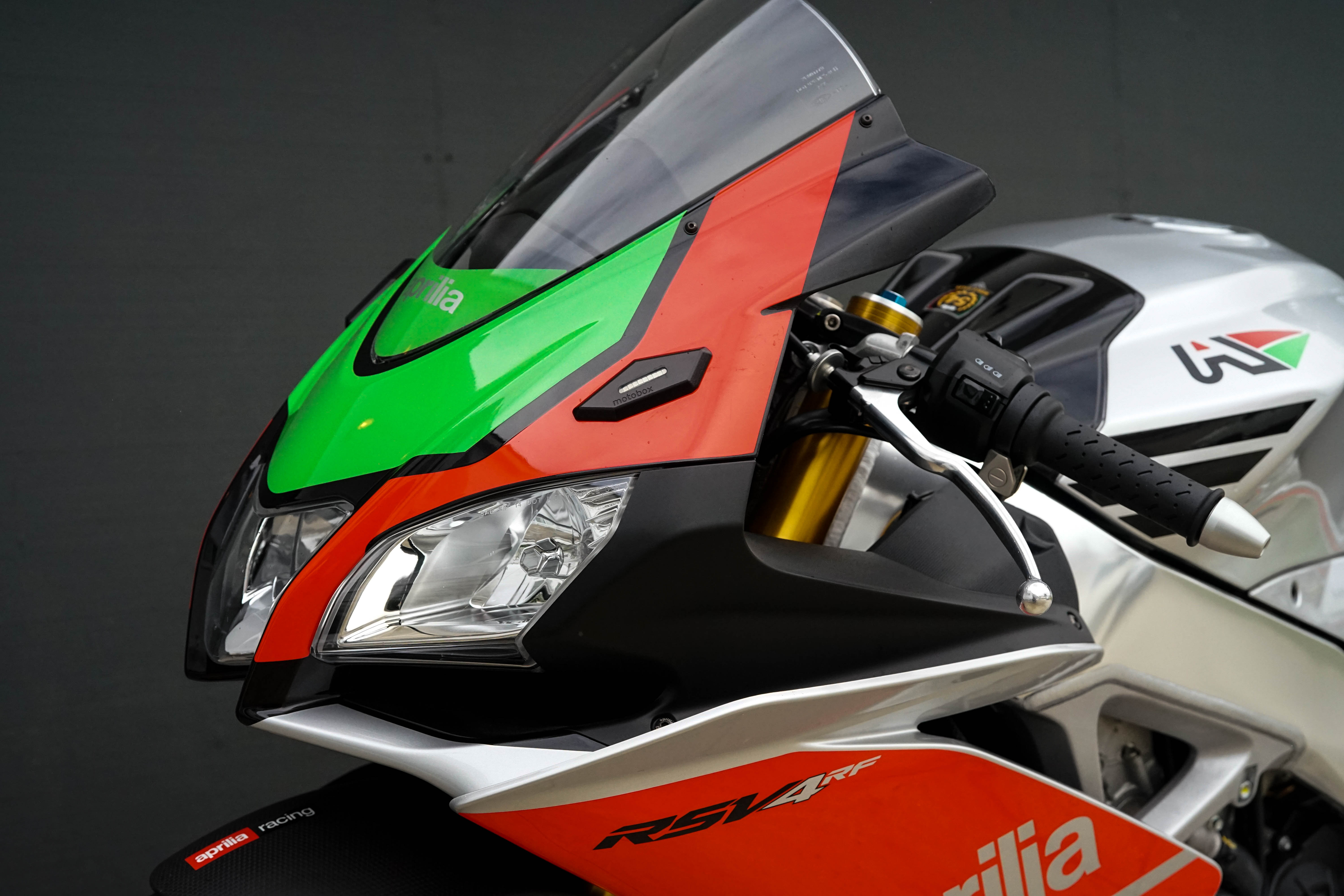 Mods:
Aprilia Race ECU – $650+
Competition Werkes GP race pipe – $690
Motobox fender eliminator with integrated blinkers – $215
Motobox mirror block offs with blinkers – $170 (stock mirrors included)
Motobox levers (uninstalled) – $70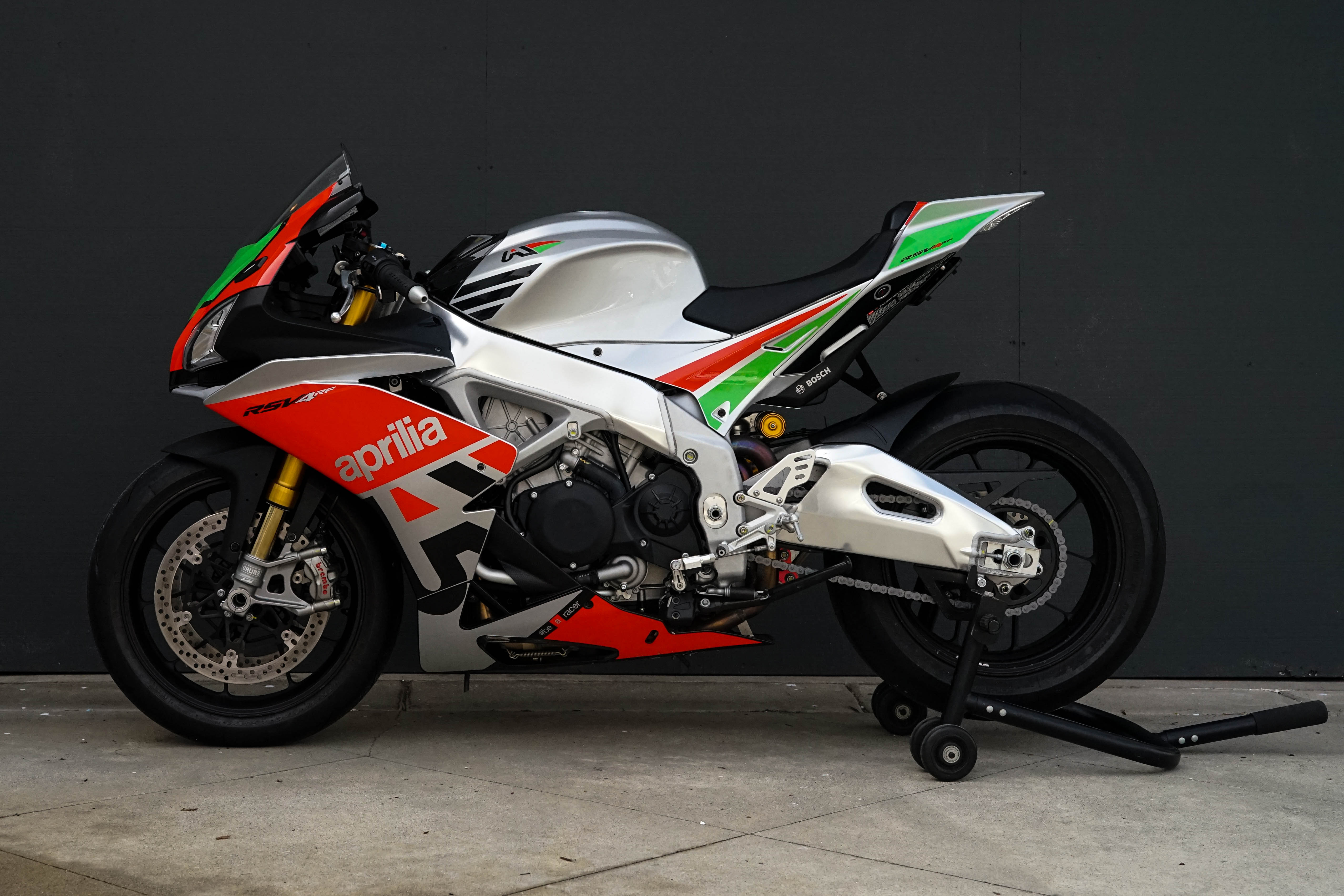 From the recent Motorcycle.com shootout against the new Ducati V4, editor Troy Siahaan states,
"The RSV4 is the scalpel to the Panigale V4's steak knife. Both are sharp, but one's clearly more of a precision tool…If you look at the scorecard, then the Ducati is technically the winner of this test. But ask Tom or myself which we'd rather have – for the track at least – and the choice tips in favor of that other Italian motorcycle."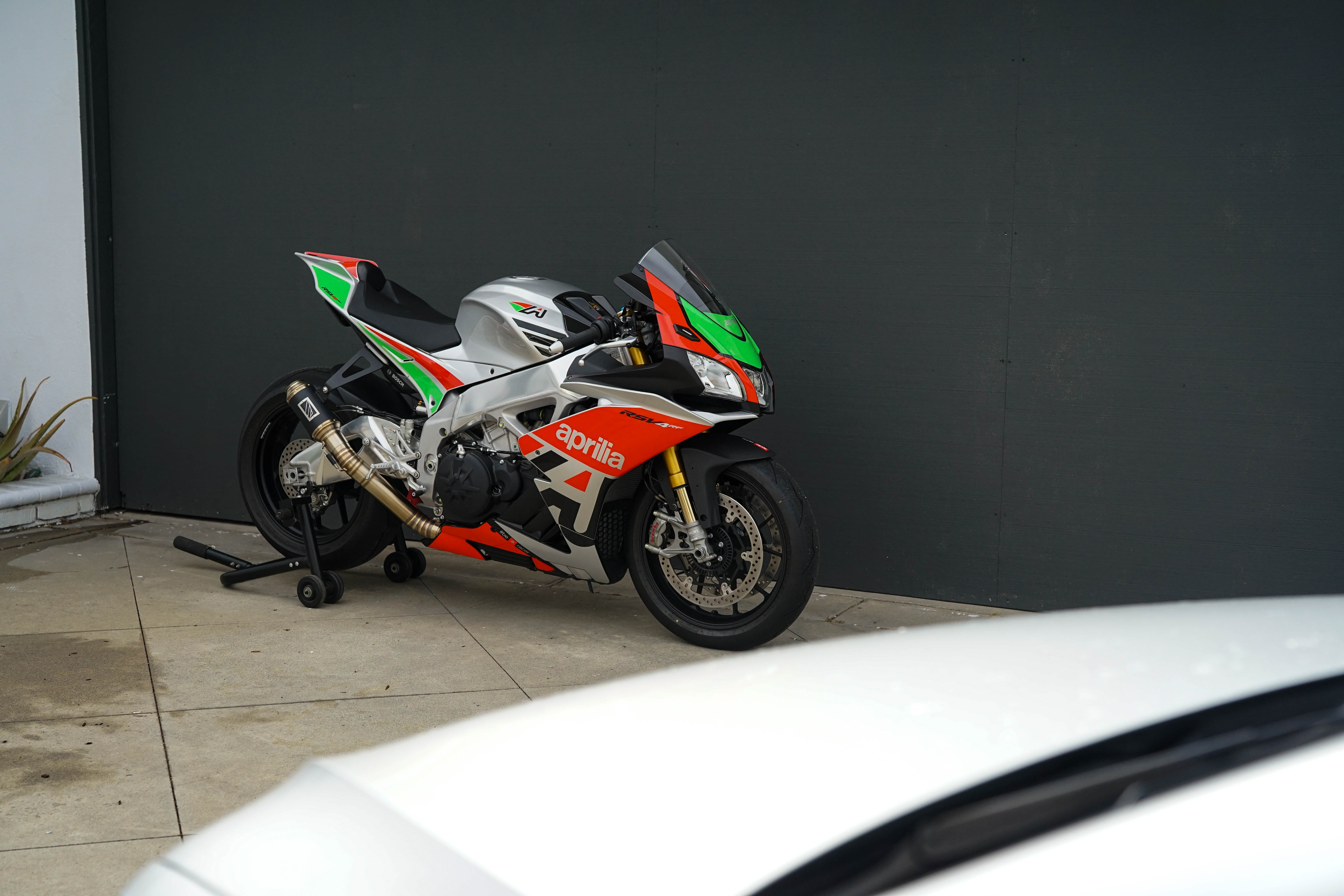 This bike is amazing and I hope it goes to a new home where it can be fully enjoyed. Hit up pat@thebullitt.com for more.