A Two-Stroke Tracker by Woolie
Dani Pedrosa is known for tearing up the asphalt in the premier class of motorcycle racing, MotoGP. The Spanish Grand Prix motorcycle racer retired from competition at the end of the 2018 season after an impressive 18 years of racing. In honor of his retirement Red Bull have made a film called "The Silent Samurai" that explores the key moments of Dani's impressing career.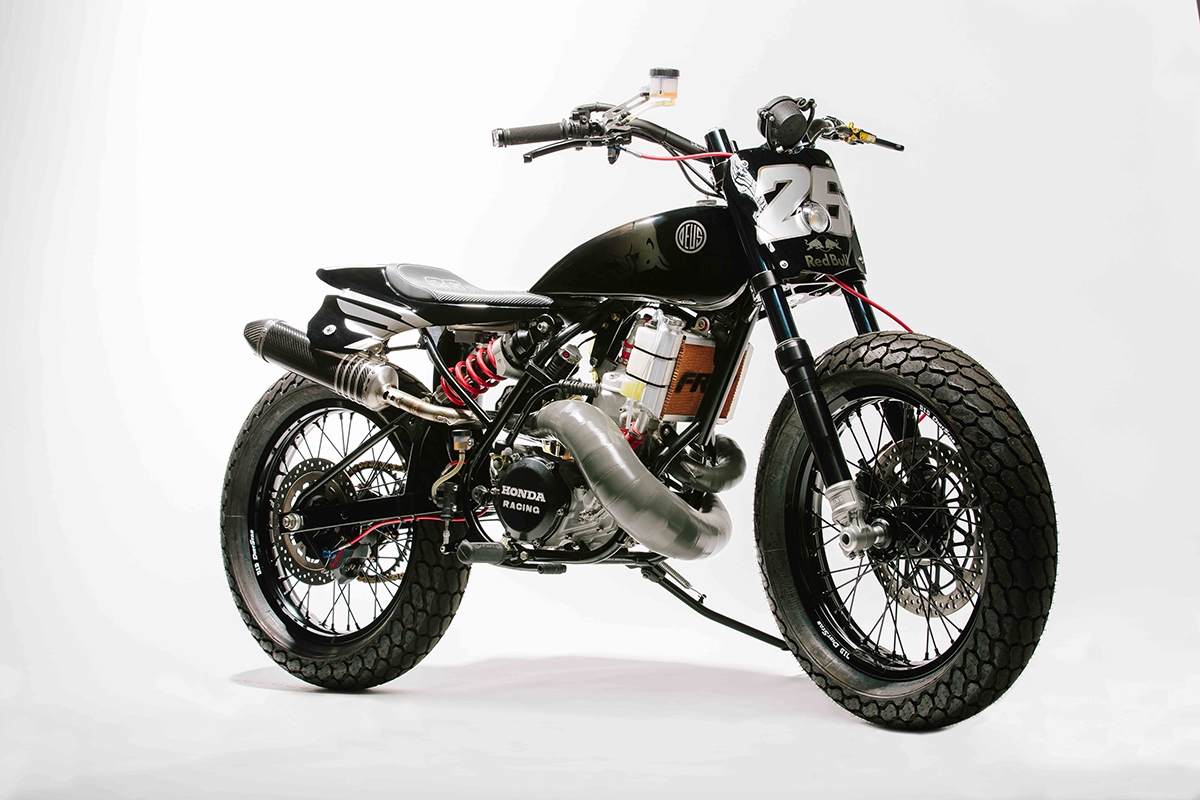 When Deus Ex Machina Design Director, Michael 'Woolie' Woolaway,  was asked to create a bike for Dani Pedrosa to commemorate his final year of racing, Woolie jumped at the opportunity. With Red Bull as a supporting collaborator, it wasn't long until Woolie was on the horn with Dani talking about his favorite motorcycle styles, eager to get cracking on this special custom build.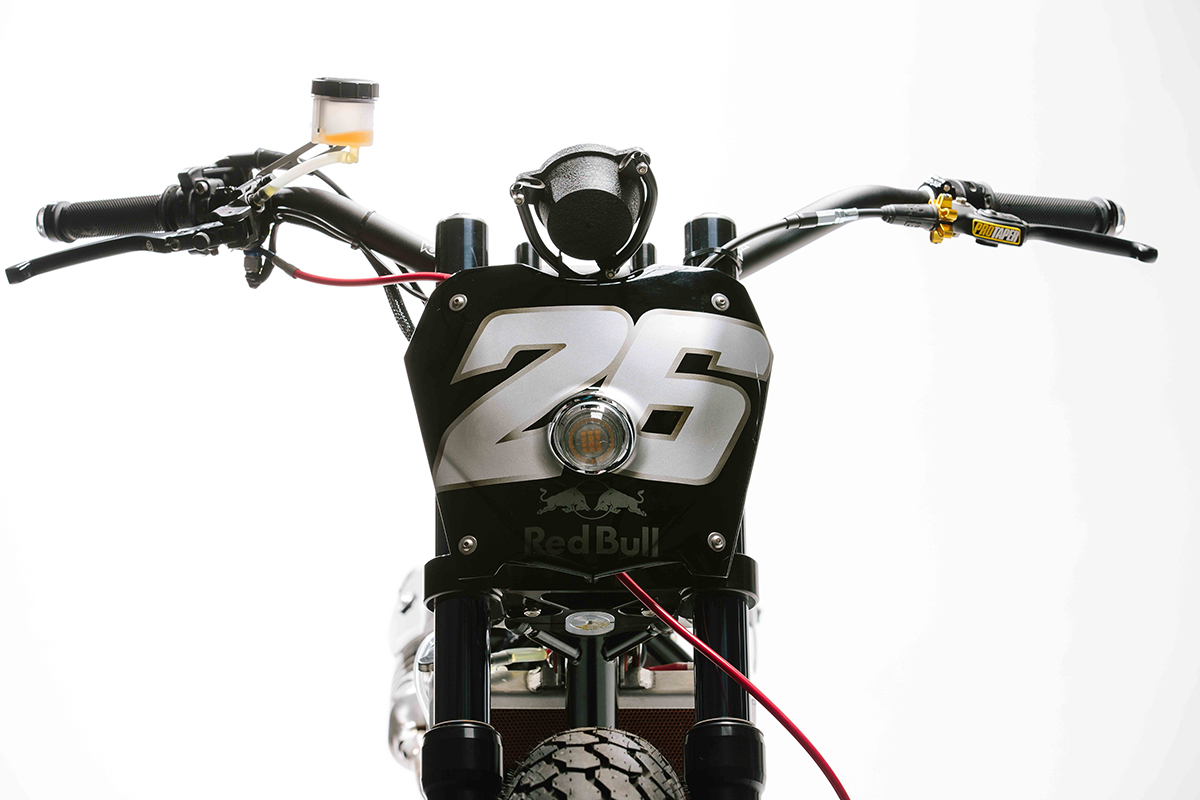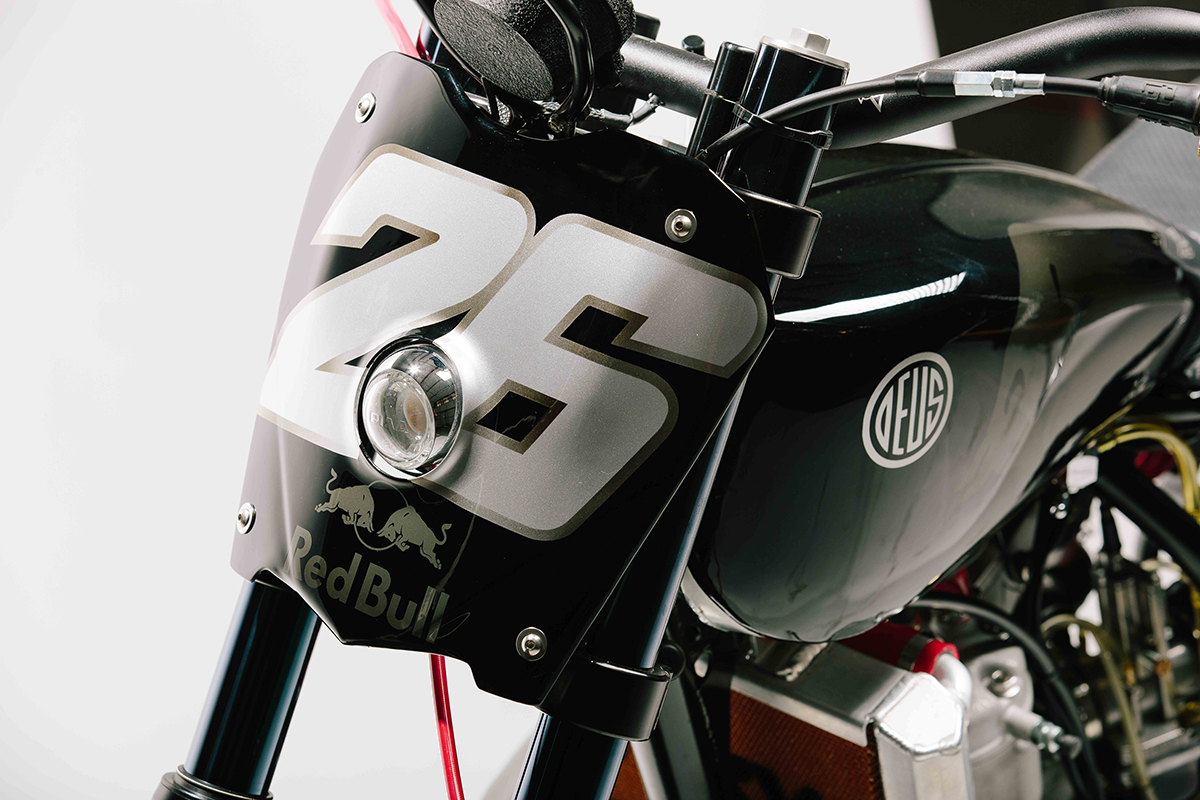 For someone like Dani, he wanted to make the bike truly meaningful. With Dani being a Honda rider, it came as no surprise that the CR500 motor was the perfect centerpiece, fitted with a hand-built chromoly frame and body works that embodied a healthy mix of Americana and dirt track DNA.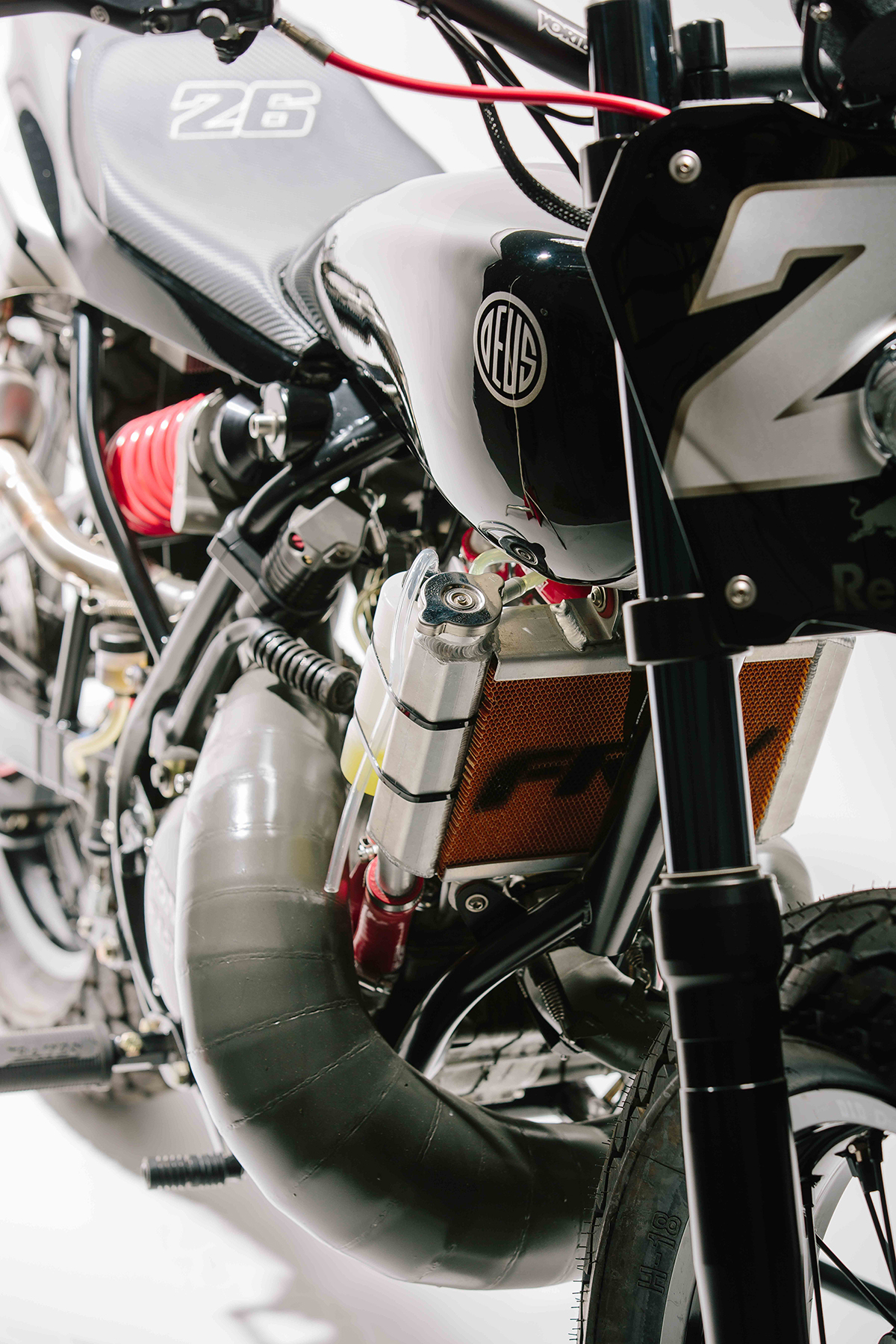 The biggest complication on Deus CR500 Tracker, was Dani actually starting the beast. After a little research, Woolie decided to raise the port timing a little and increase the bleed off notch that let off some low-speed compression. Lectern carburetors agreed to help out and build a special carburetor that laughed at the idea of being affected by latitude. Woolie had the great idea of placing the kickstand under the left foot peg to provide a platform when starting the bike. Great in theory, until it left his feet arch badly bruised, even in trials boots.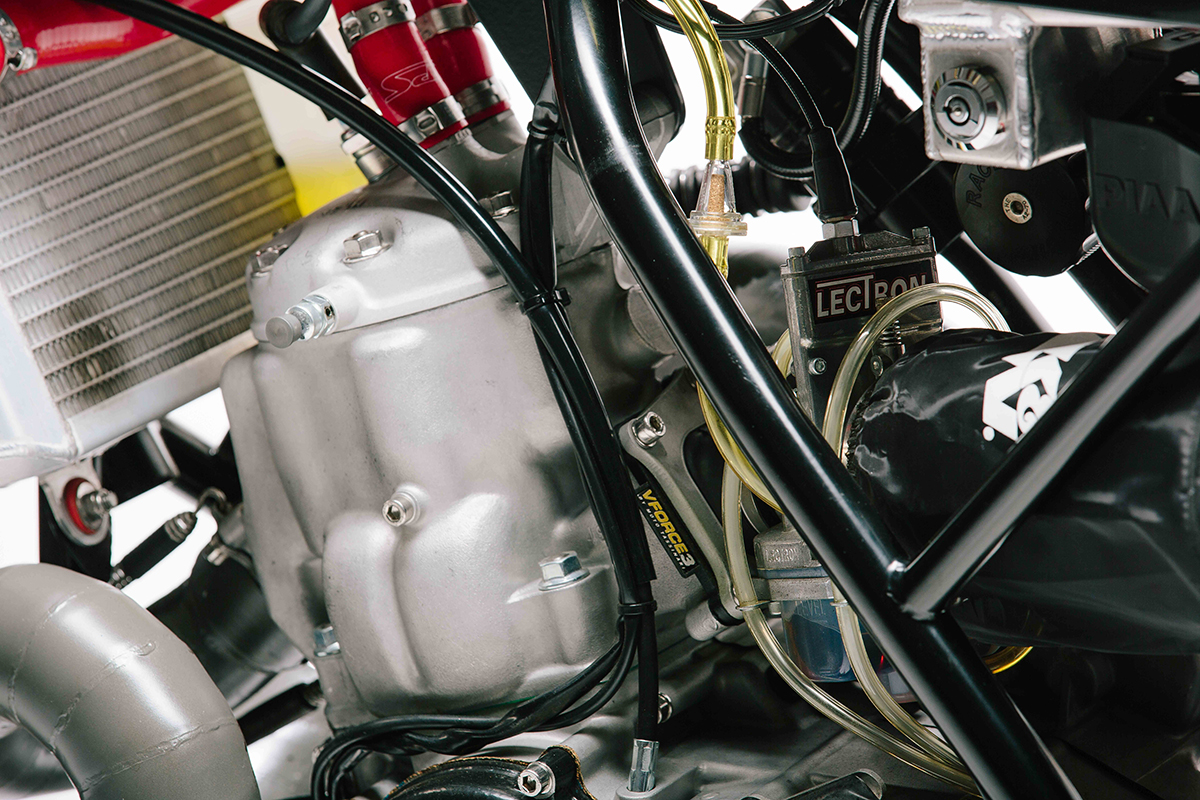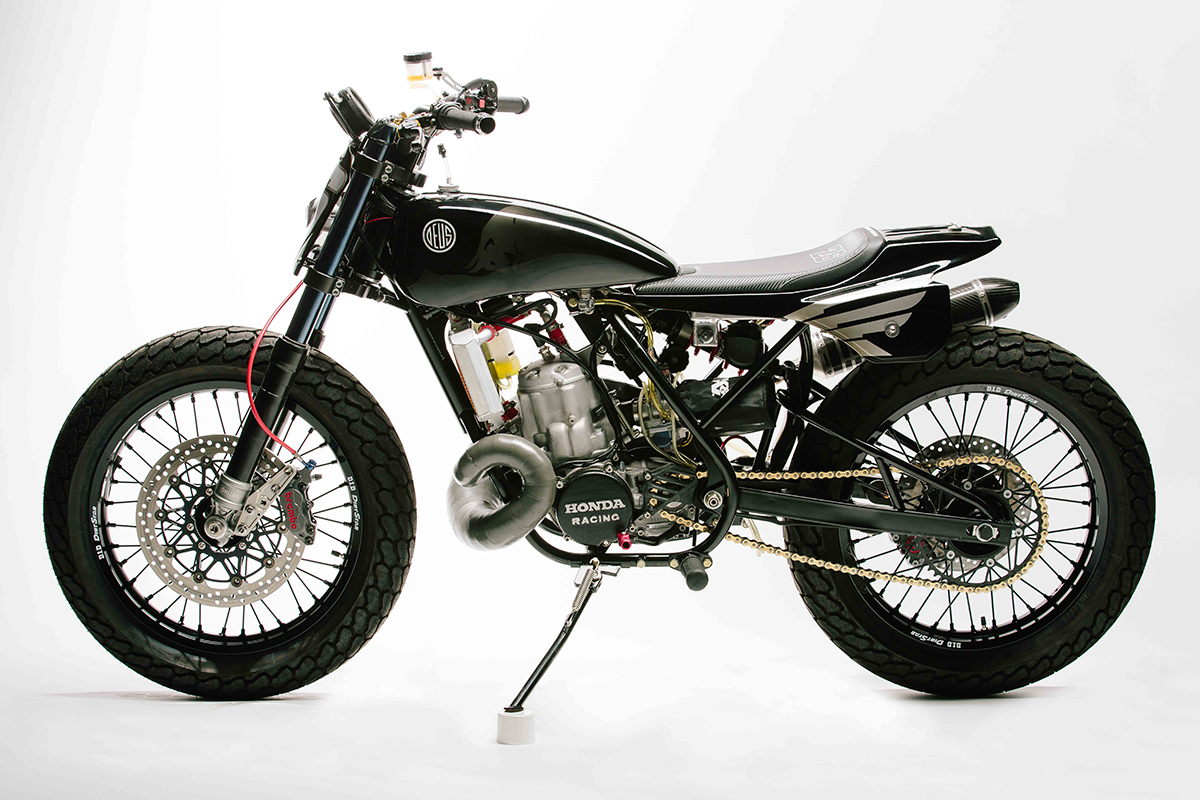 With a major blow to the project and his foot, Woolie scrambled for a solution and came across an automatic compression release – a cylinder head mod that required some machining and welding but solved the problem completely. To give the Deus CR500 Tracker the finishing touch, he took it to Saddleman for a specially made seat.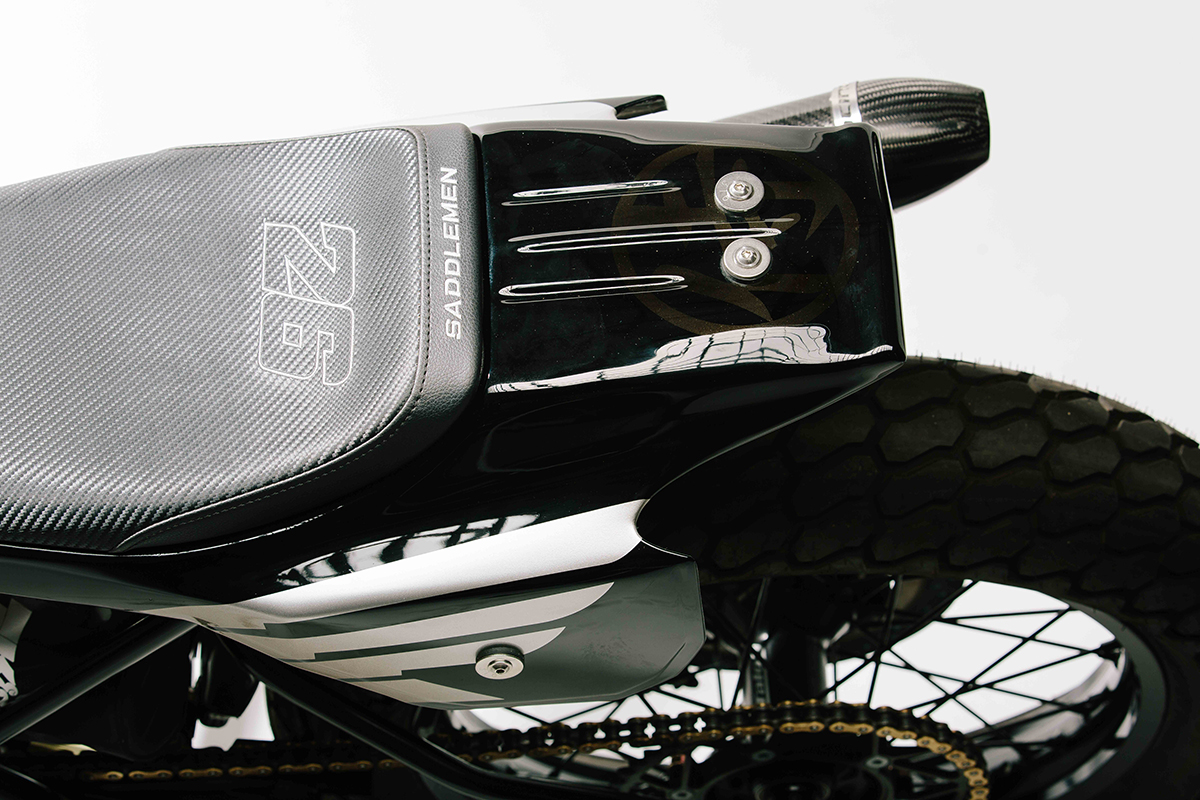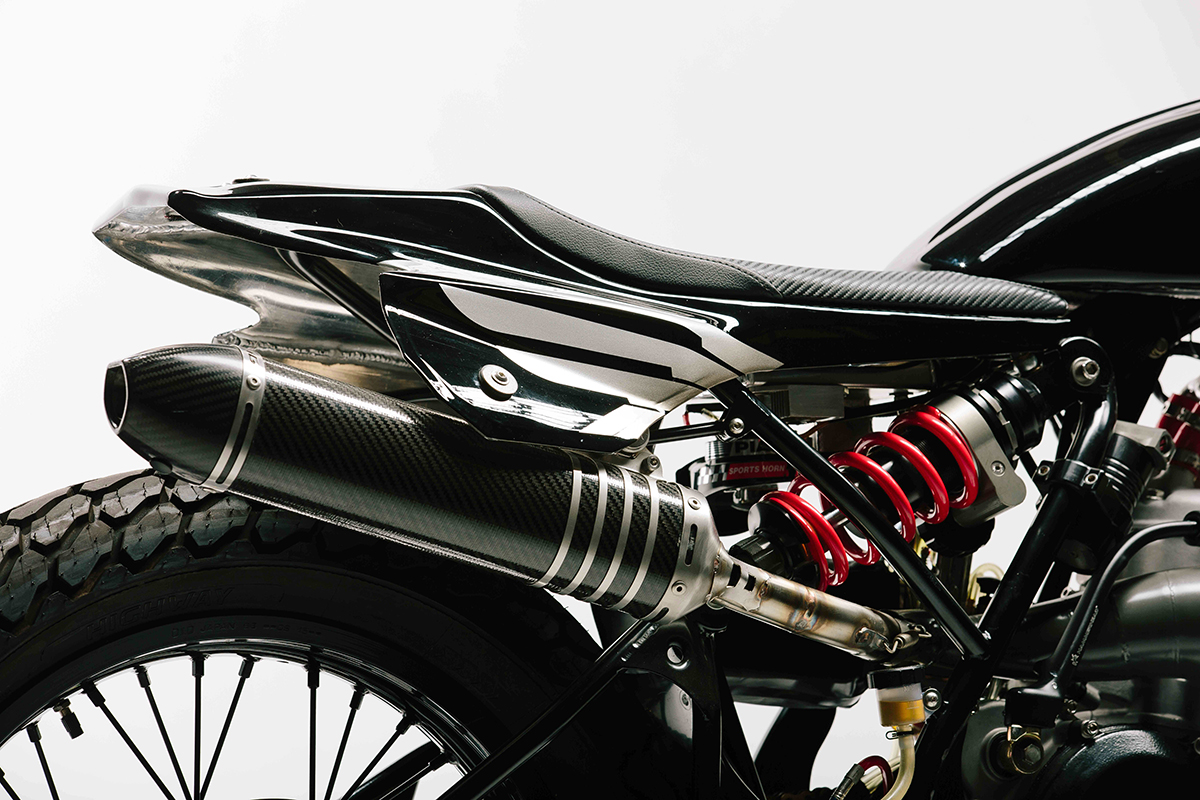 The finished bike can only be described as a certified weapon – a custom sword for the 'Silent Samurai' himself – Dani Pedrosa.
Deus CR500 Tracker Specifications:
1985 Honda CR500 Motor w/ porting compression release completely rebuilt
Hand built Chromoly frame
Davie Durelle adjustable triple clamps
Ohlins 43mm Dirt track forks
Race Tech hand built shock by Jimmy Wood
DOT street legal Dirt track tires
Lectron Carburetor / Hand-built by the owner
Saddlemen seat
Bodywork all handmade out of 1100 O Aluminum
19in wheels build in SoCal at Dubya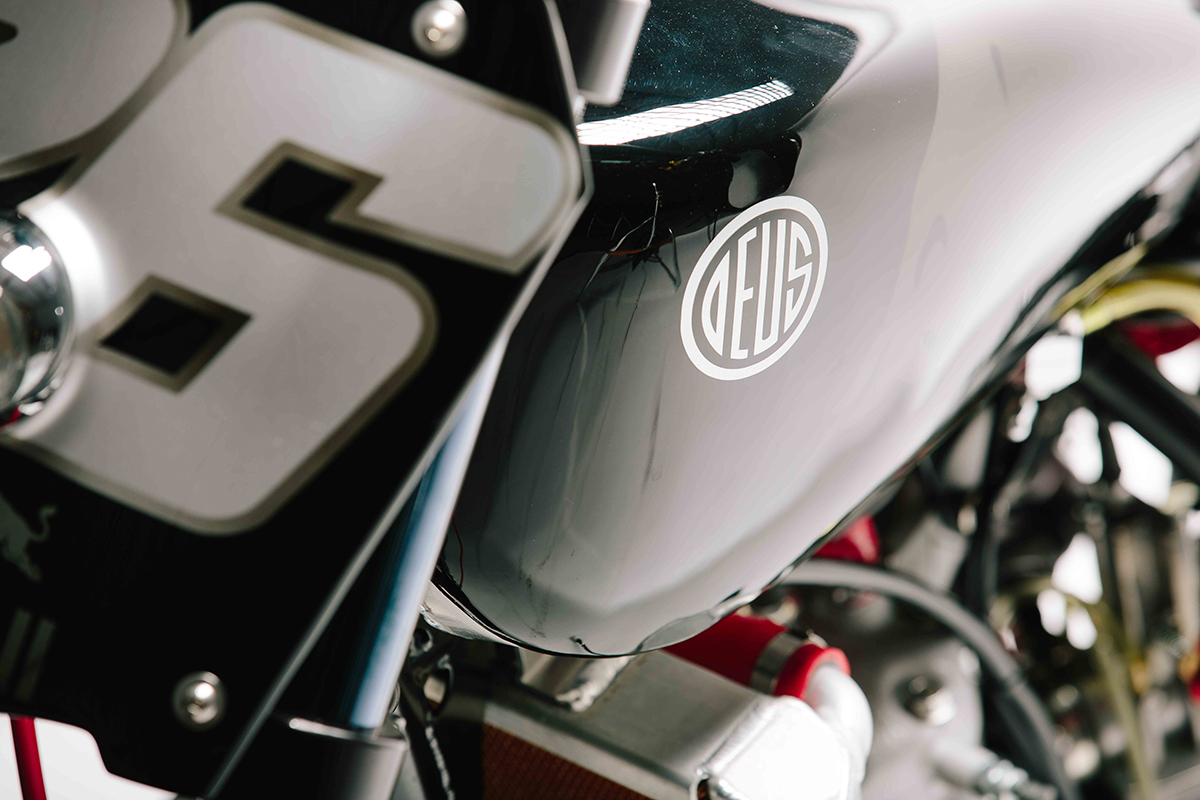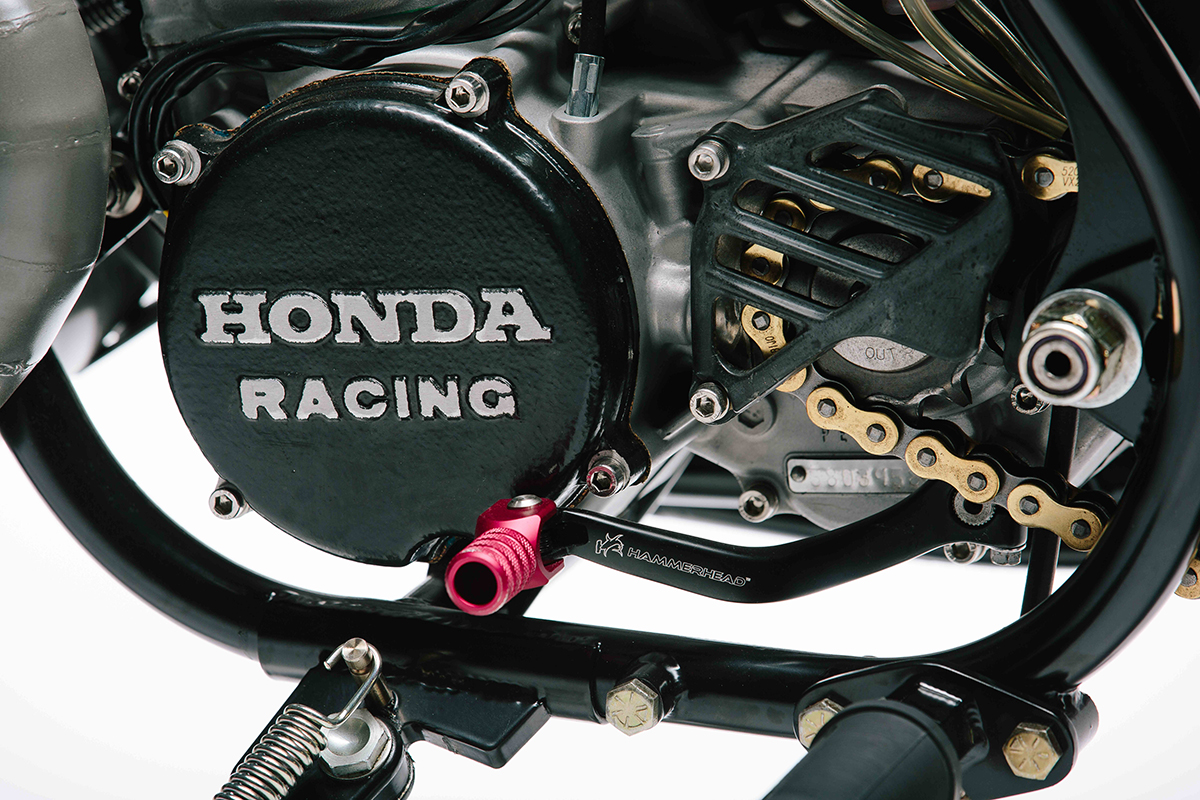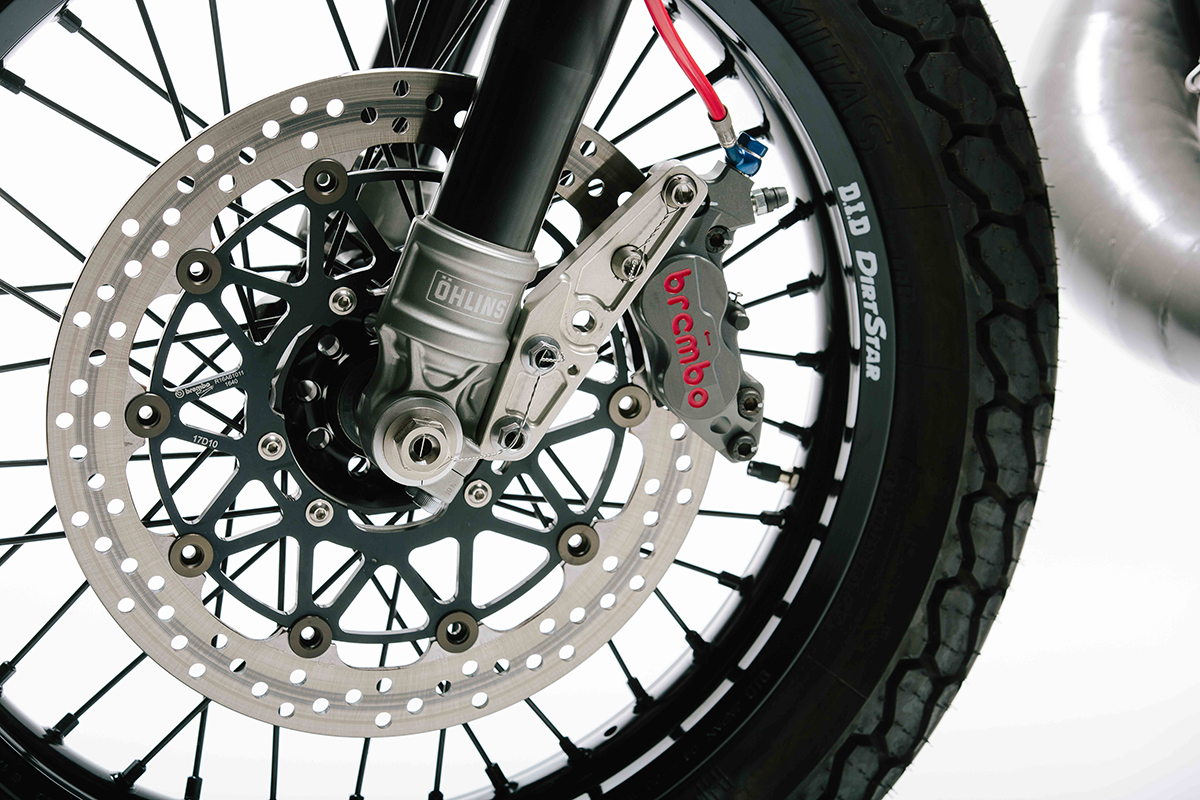 Deus Customs | Facebook | Instagram | Michael Woolaway Instagram
Photos by Scott G Toepfer