An American tracker from Taipei
Winston Yeh of Rough Crafts has such a good eye — we love his stuff around here. Recently we ran across one of his older builds that we hadn't seen before. It's a Harley-Davidson XR1200 turned street tracker. We hit Winston up asking if it was a new build and he let us know it wasn't. He still had the media link handy and we pulled them down to drool over. Rather than keeping them to ourselves, we thought we'd share with you all here so you can enjoy them too!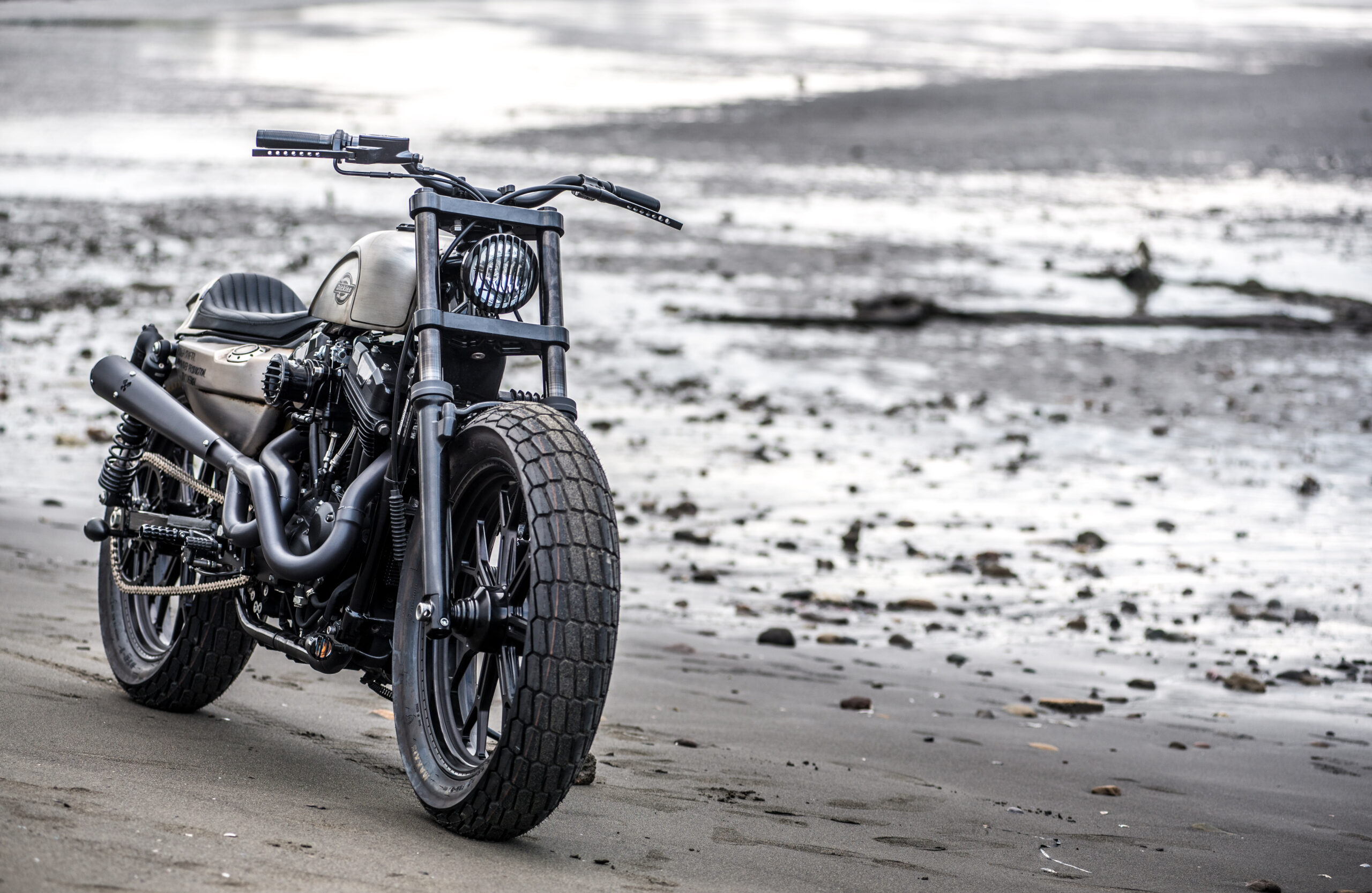 Images and copy below provided by Winston Yeh, with some slight tweaks to copy by us.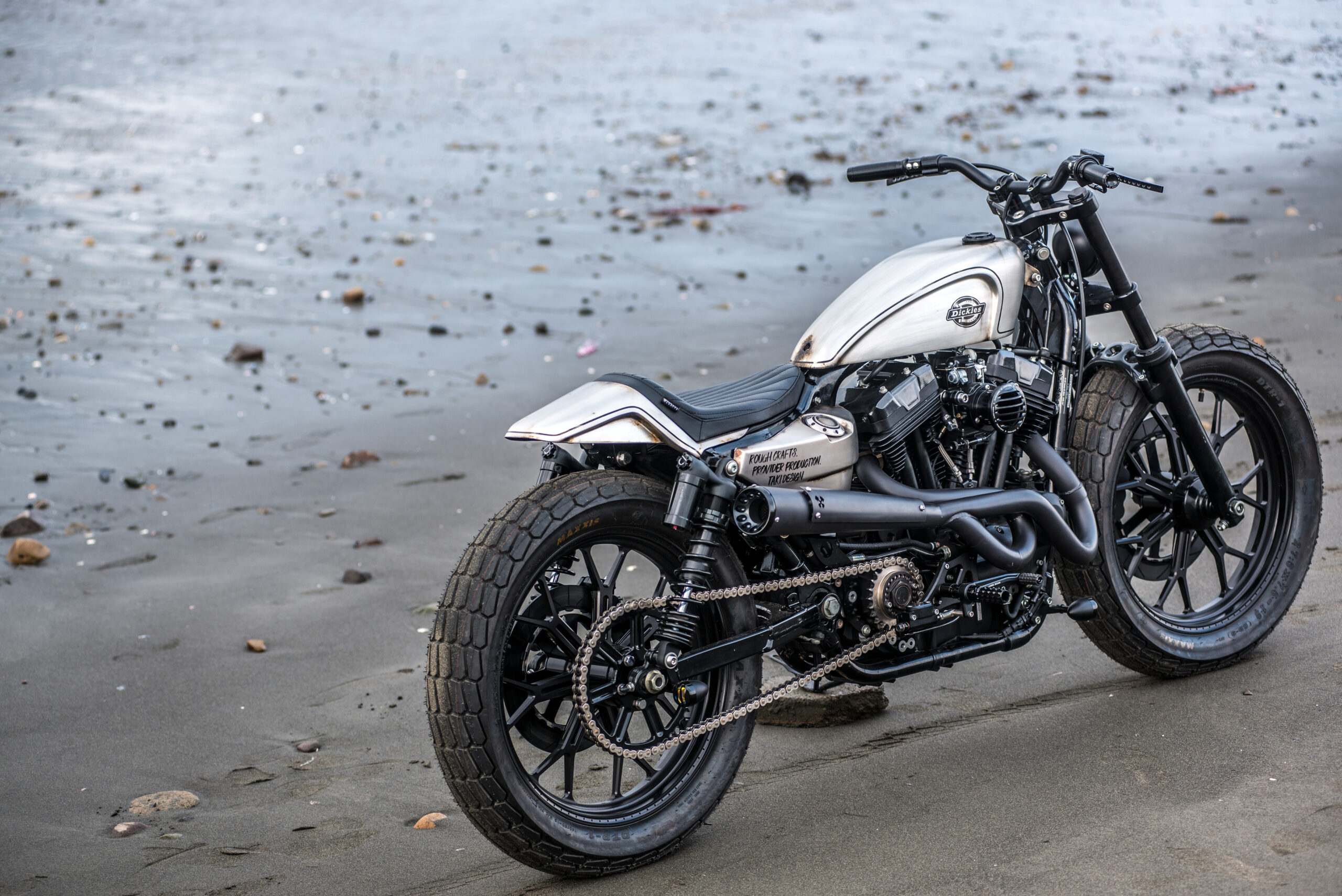 This build started with a 3-way collaboration between 2 of my friends' brands, Taki Design, Provider Production, and the giant of work wear, Dickies. The whole collaboration is surrounded within the biker and worker style of clothing. During one of the meetings, the idea of Dickies building a bike for the project when both Taki Design and Provider Production got one of Rough Crafts bikes — the whole project would tie together even closer if Dickies have a bike too. Turns out that the owner of Dickies Taiwan's had an XR1200 and just been through a small crash couple days ago, so it's perfect timing!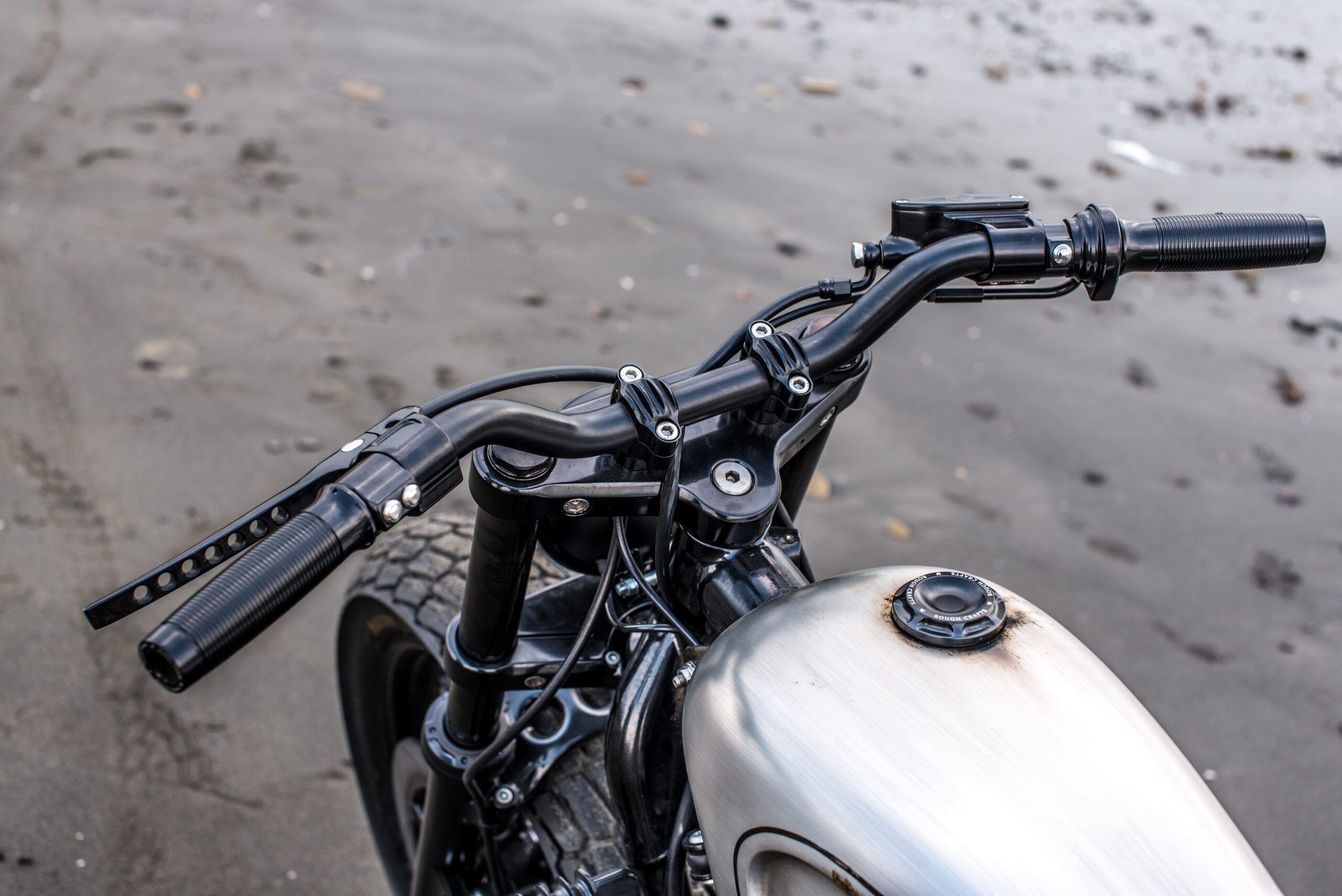 The XR1200 is actually a good bike but the stock design aesthetics is just wrong in a lot of ways. Since a tracker style bike is always one of the direction we're always interested to go with, and the old XR750 racer is just simply one of the coolest bike ever…so the direction became clear: turn a 2010 XR1200 in to a XR750 style street tracker!! The build was actually almost side by side with our Hooligan Tactics, so we took the 48 stock front forks and swingarm for the vintage tracker look, the stock XR has a upward EFI system which is a headache for us, so we changed it into Mikuni HSR42 carb going on side to run our Velocity Stacks.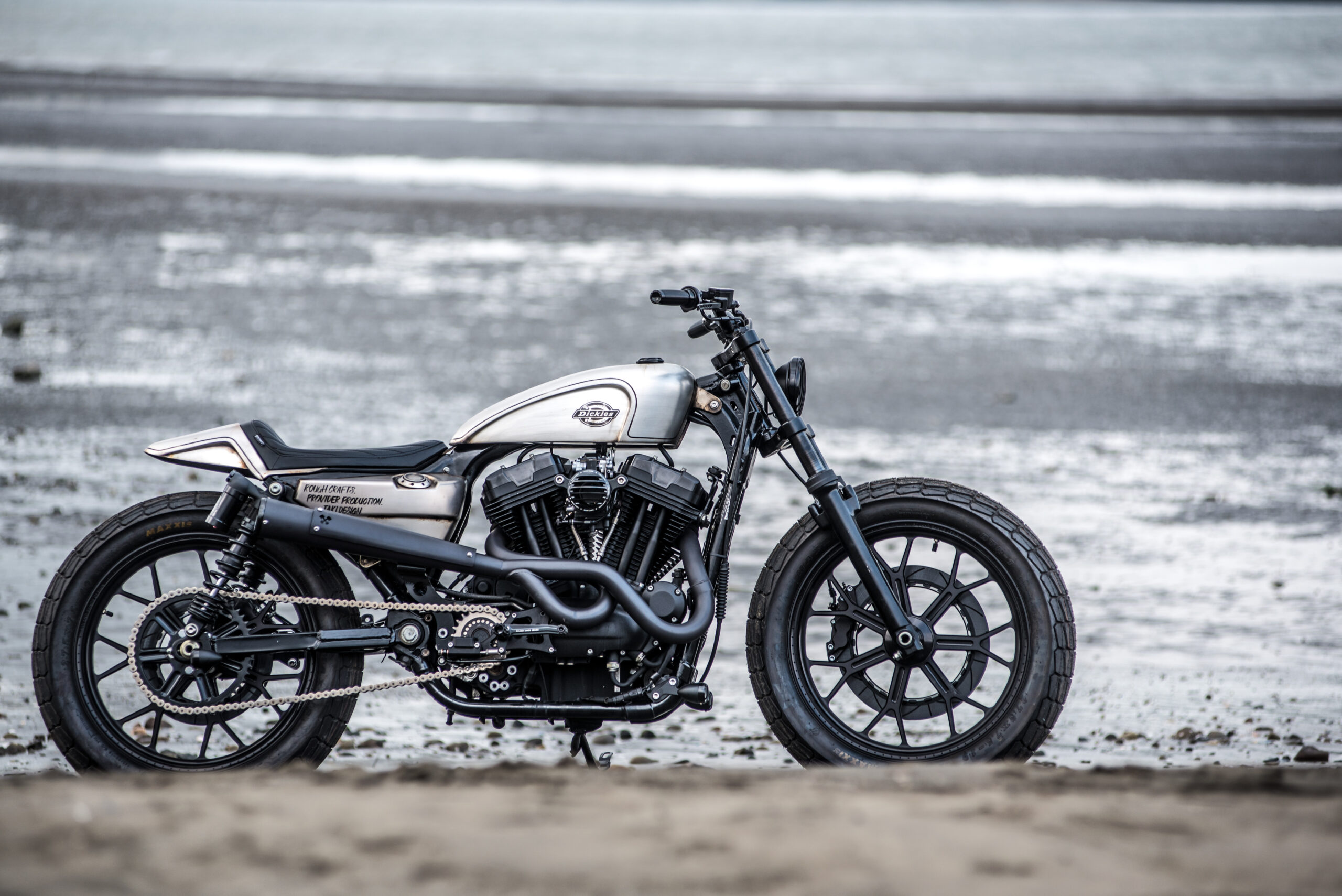 Shaping wise we used a sportster tank stretched almost 2″ and slimmed down for a slick side profile. The seat/tail section is the same as on Hooligan Tactics which is our production prototype. For the exhaust, a Supertrapp 2-into-2 tracker pipe always has a place in my heart so when one of my friends was selling his a couple years ago I couldn't help myself from buying it for no reason. At the time, I had no idea what to do with it, and now the chance has come!
Of course, I couldn't see myself just bolt it on directly, so I massaged the header of the rear cylinder to turn and fit into the front header, made another long megaphone and billet end cap, viola — a one-off Rough Crafts 2-into-1 tracker pipe came to be! The rest of details you can pretty much see in the tech sheet. For the paint, to match Dickies' "work wear" idea without making it a "theme" bike, I asked Air Runner Custom Paint to do a slightly rusted bare metal trick paint, and this is what he delivered, yes, trust me, it's all paint.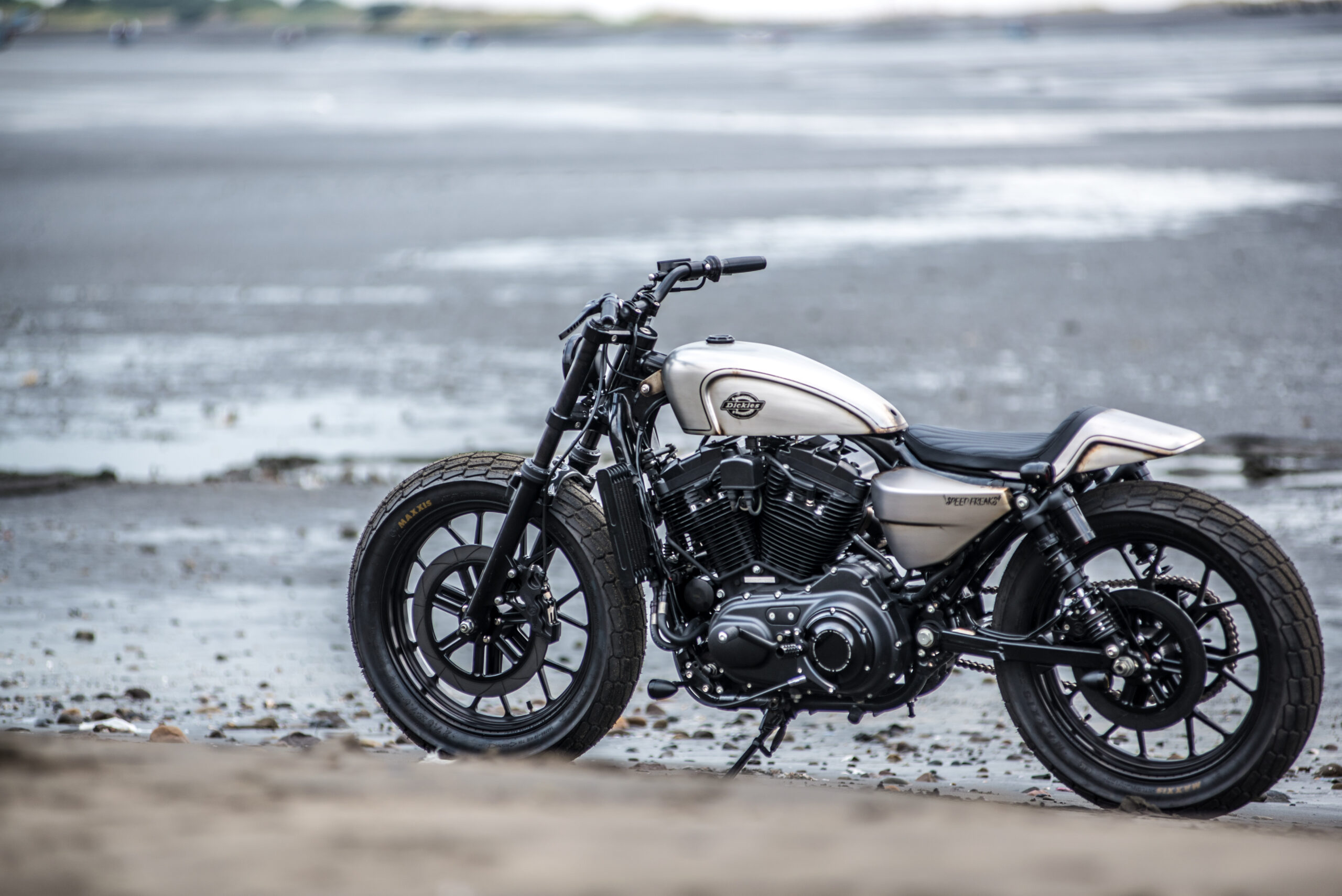 Rough Crafts: Web | Facebook | Instagram | Photos by JL Photography