Portland to the rescue
We've all been cooped up in our houses, sick and tired of this "sheltering in place" business. Even though the pandemic isn't over – far from it in PDX – it was still so nice to be back around like-minded moto nerds, masks and all. It just so happened that on the day the One Moto Show 2021 kicked off, Oregon was upgraded to a "high risk" category, closing indoor dining at restaurants among other restrictions. One Moto Show organizer and See See Motorcycles owner, Thor Drake, planned for this and the show was able to push on with crowd sizes closely monitored. The open-air space of the massive Zidell Yards, a former barge building space, where the venue was located allowed ample breathing and elbow room without feeling too spaced out and distant. It really was great to be back at a show!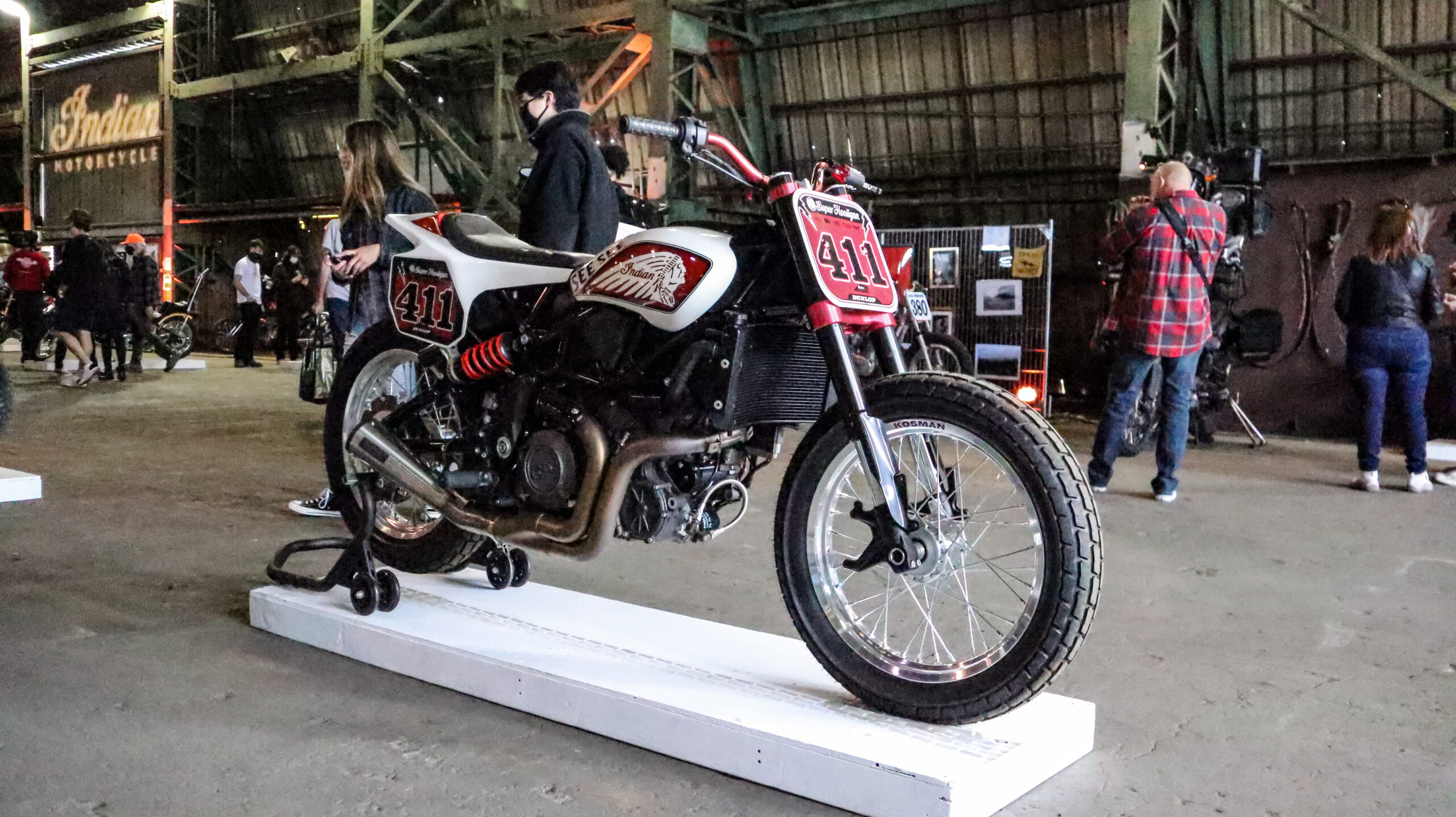 In typical One Moto Show fashion, there was a wide gamut of custom motorcycles covered. To be more specific, there was nearly every type of custom motorcycle represented. Mini bikes, choppers, cafe racers, trackers, bobbers, dirt bikes – both vintage and modern, superbikes, electric, adventure, modern classic…I'm trying to think of a single genre that wasn't represented and am drawing a blank. Hell, there were even a few trikes there too!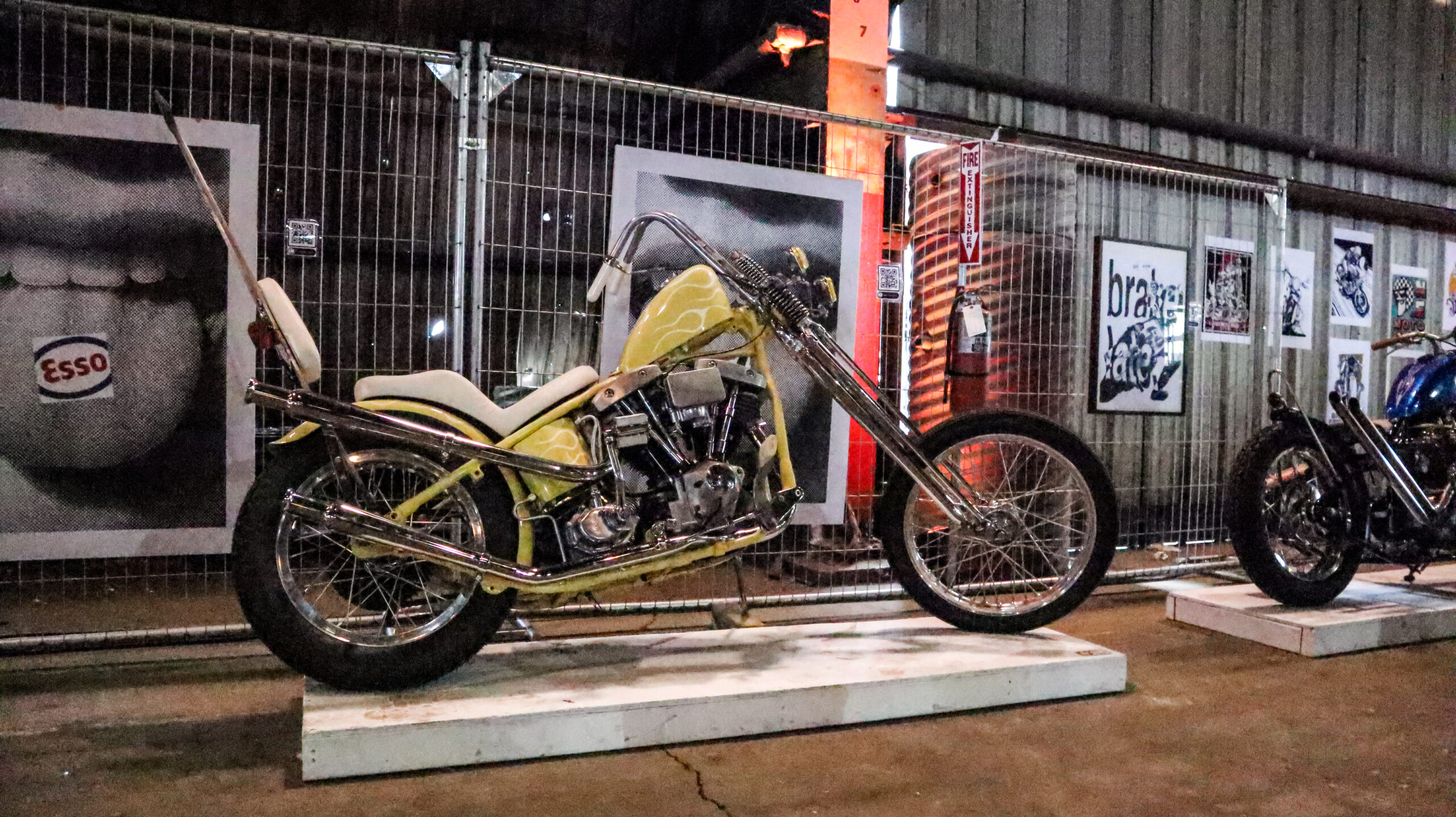 Thor brought back the popular "21 helmets" display and the selections this year were solid, as usual.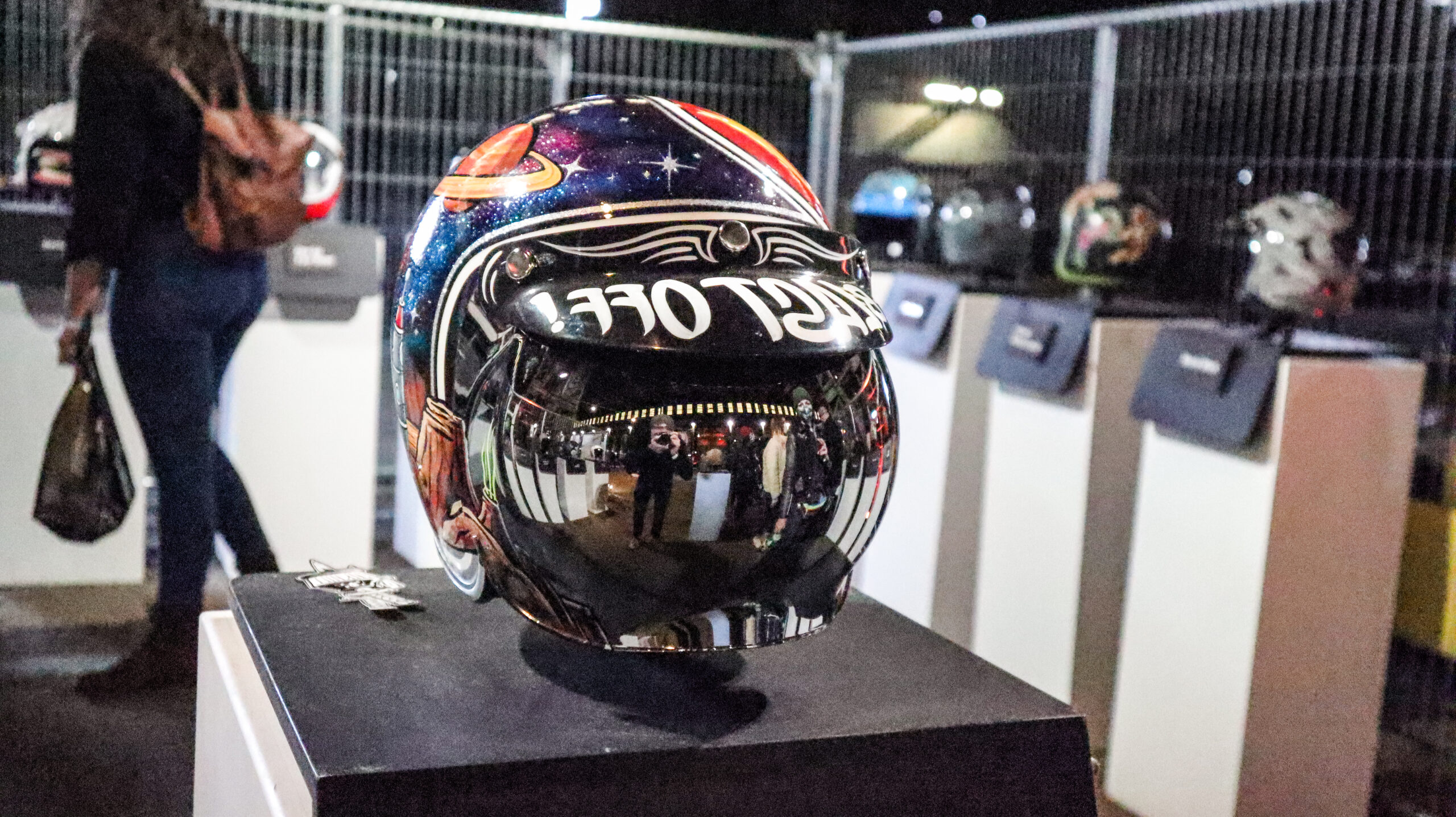 Plenty of moto-art graced the walls behind the bikes. There were vendors spaced around, local SoCal wild man Aaron Colton was performing stunts on his modern bikes while in contrast the The Seattle Cossacks – a throwback motorcycle stunt and drill team – performed impressive handstands and 10+ person pyramid stacks on top of their vintage American motorcycles.
Even further outside the walls of the Ziddel Barge building, motorcycle manufacturers like Zero Motorcycles and Indian Motorcycles were offering demos through the Portland hills. There were good times to be had, no matter where you turned.
The One Moto Show has always felt like a rad custom bike show, but never felt pretentious, never stuffy. Maybe that's just because Thor is such a chill guy. Even as he's throwing a big event, during a "high risk" global pandemic, you can see him cruising around, saying hi to anyone who smiles his way. Maybe there's a lesson in that. Maybe Thor just knows how to throw a good party. Either way, I'm already looking forward to the One Show next year. Thanks for another great time, Portland.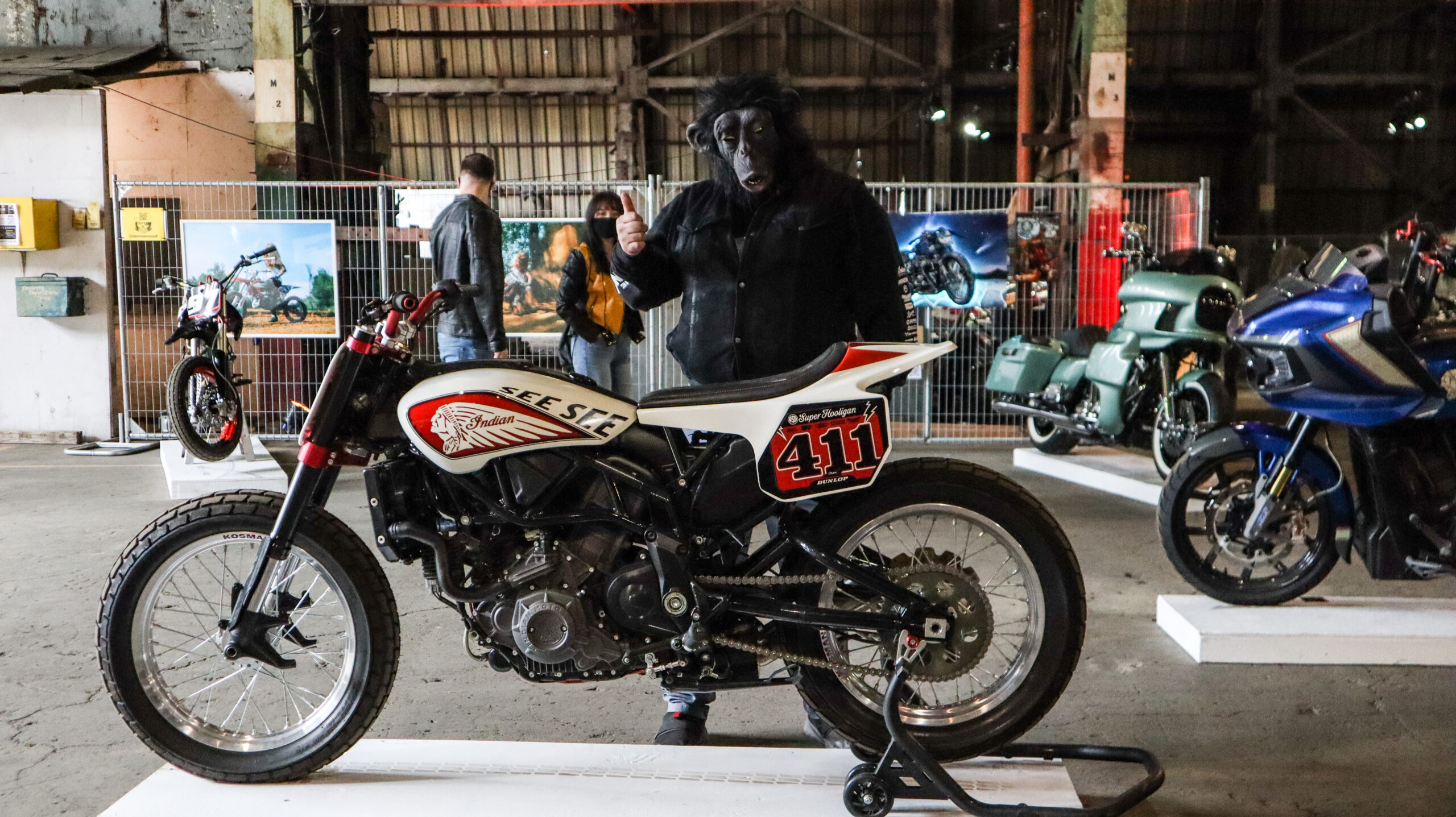 The One Moto Show: Online | Instagram | Facebook  || Photos: Patrick Flynn