A custom cafe racer…for a good cause
There's few things better than winning a custom Triumph Thruxton RS, but raising money for an amazing cause and then winning that bike would definitely be a step up! Well gentlefolk, today is your lucky day. The amazing crew of the Distinguished Gentleman's Ride (DGR) teamed up with Triumph Motorcycles, and created a stunning one-off custom DGR 10th Year Anniversary Thruxton RS to be gifted as the first prize for the Gentlefolk Competition. What is that exactly? Glad you asked…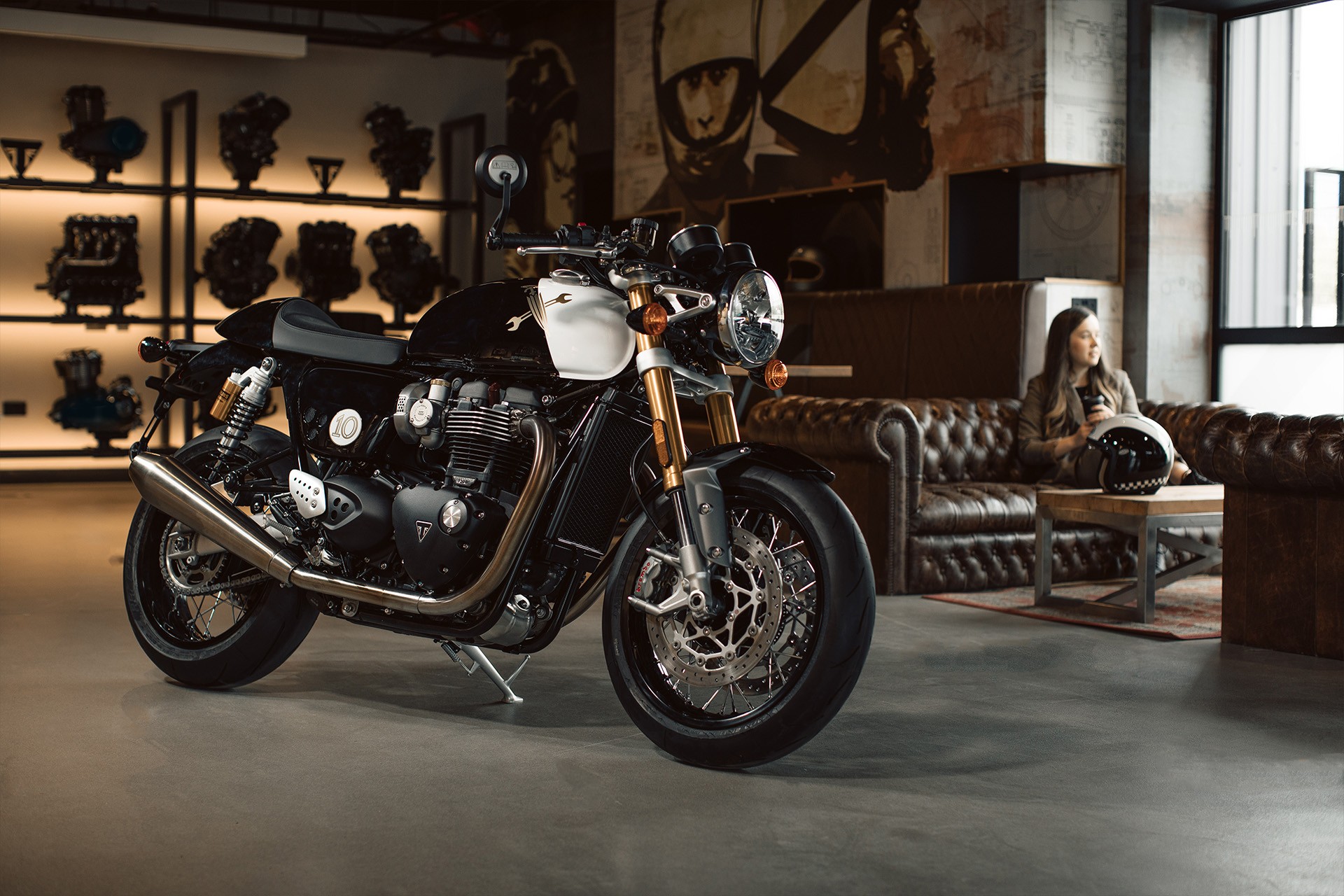 First off, for those unfamiliar with the DGR, here's a little on the organization:
The Distinguished Gentleman's Ride unites classic and vintage style motorcycle riders all over the world to raise funds and awareness for prostate cancer research and men's mental health.
The Distinguished Gentleman's Ride was founded in Sydney, Australia, by Mark Hawwa. It was inspired by a photo of TV Show Mad Men's Don Draper astride a classic bike and wearing his finest suit. Mark decided a themed ride would be a great way of connecting niche motorcycle enthusiasts and communities while raising funds to support the men in our lives.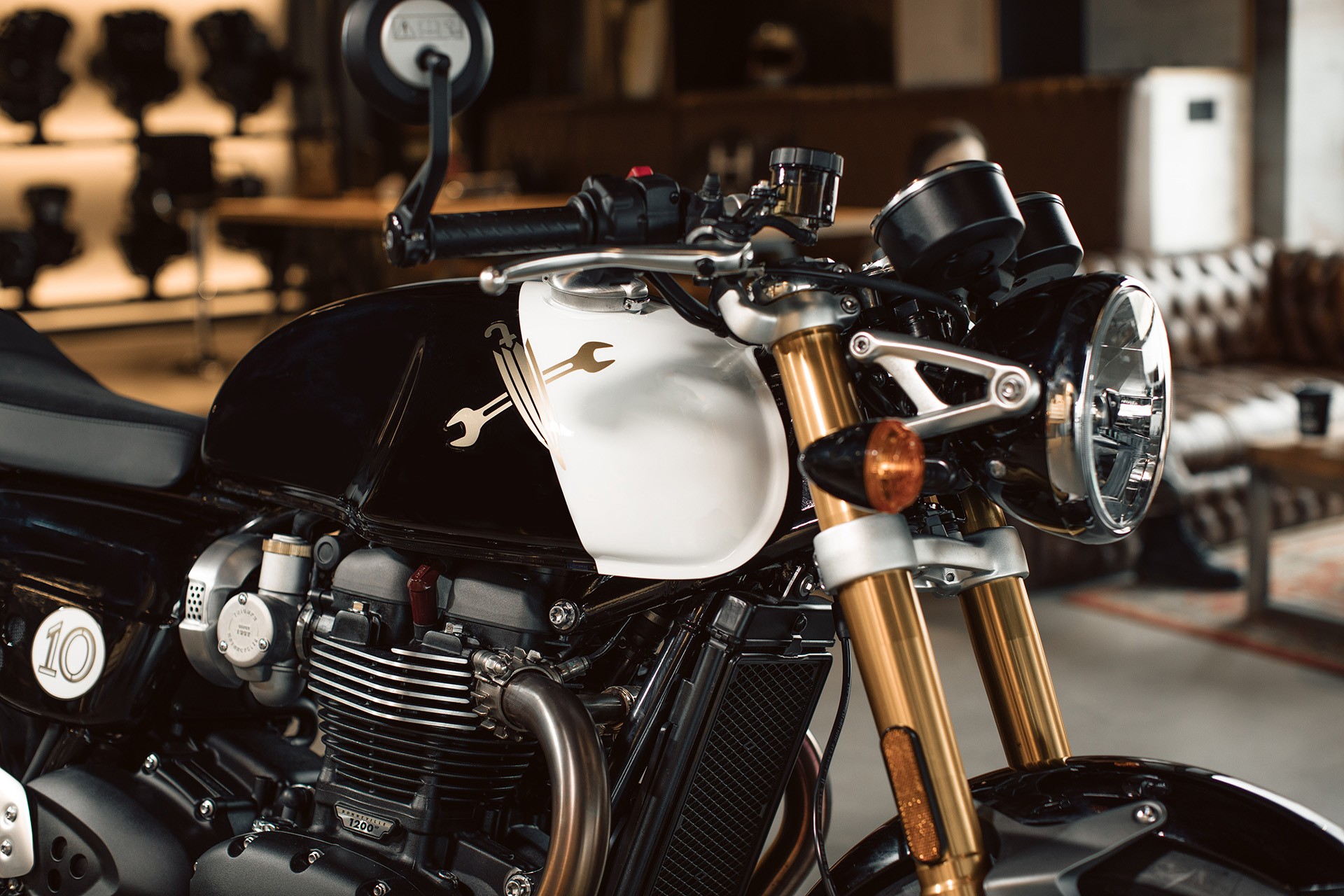 It's been 10 years since the first-ever DGR ride and for the Big 10, they decided to go big with this custom Thruxton RS. Reflecting the passion and commitment of DGR riders fundraising worldwide this unique motorcycle will be the first prize for the 2021 DGR Gentlefolk Competition, to reward the fundraiser that unlocks all their badges to enter the competition.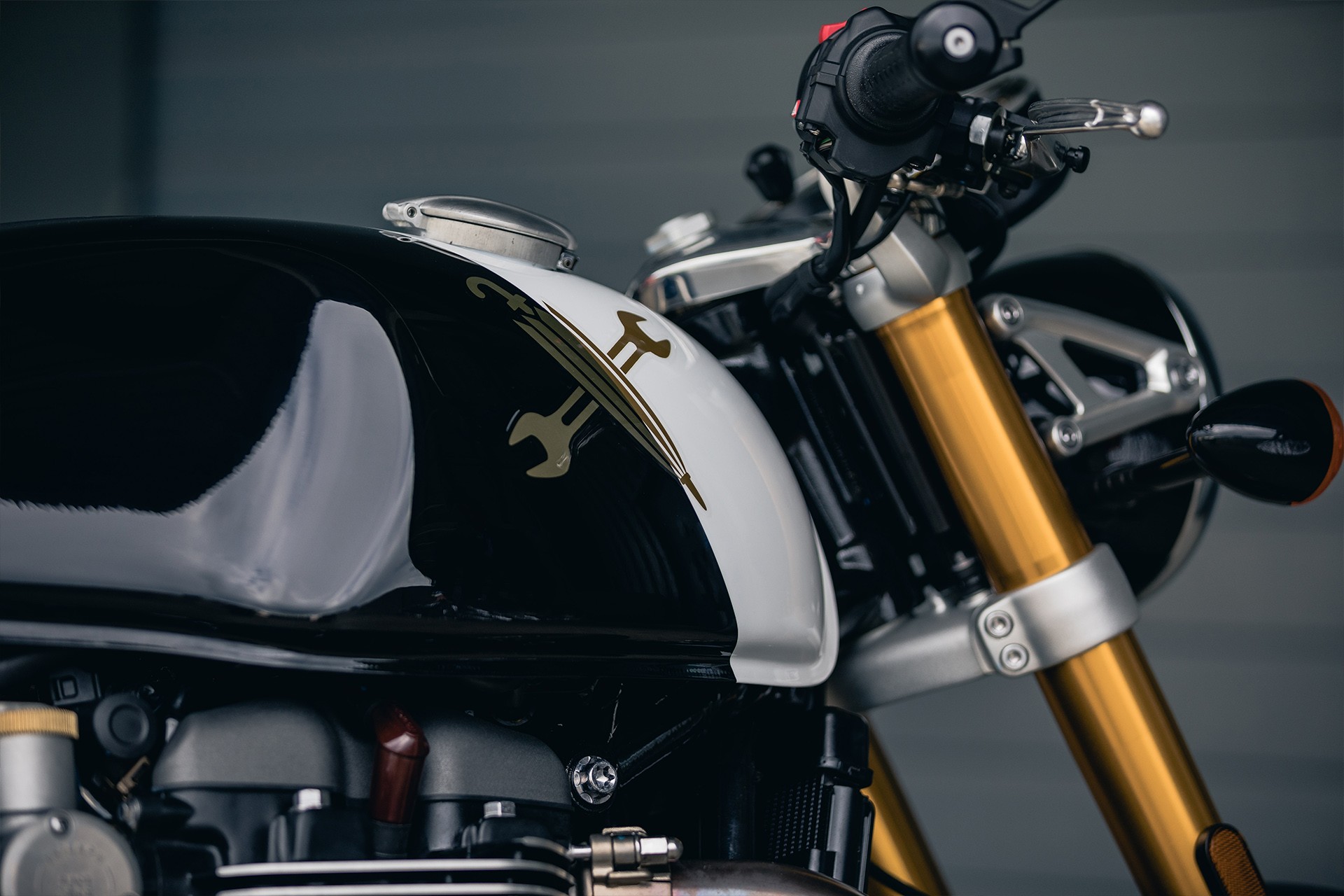 The Gentlefolk Competition is designed to give DGR supporters the chance to win some of the amazing prizes offered. To gain entry, and stand the chance of winning the unique Thruxton RS, fundraisers need to complete all of their Gentlefolk Badges. For more information on the Gentlefolk Competition click here.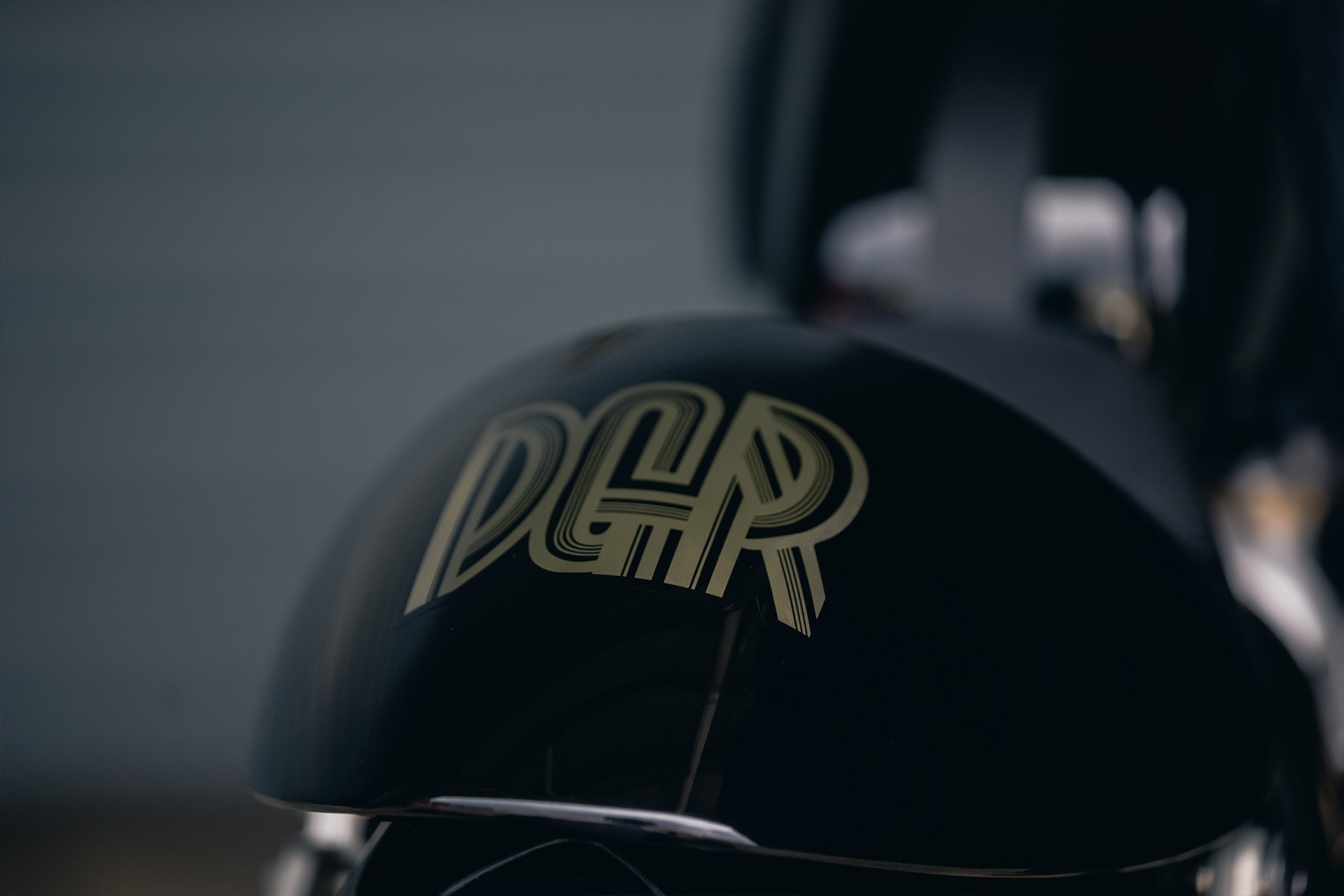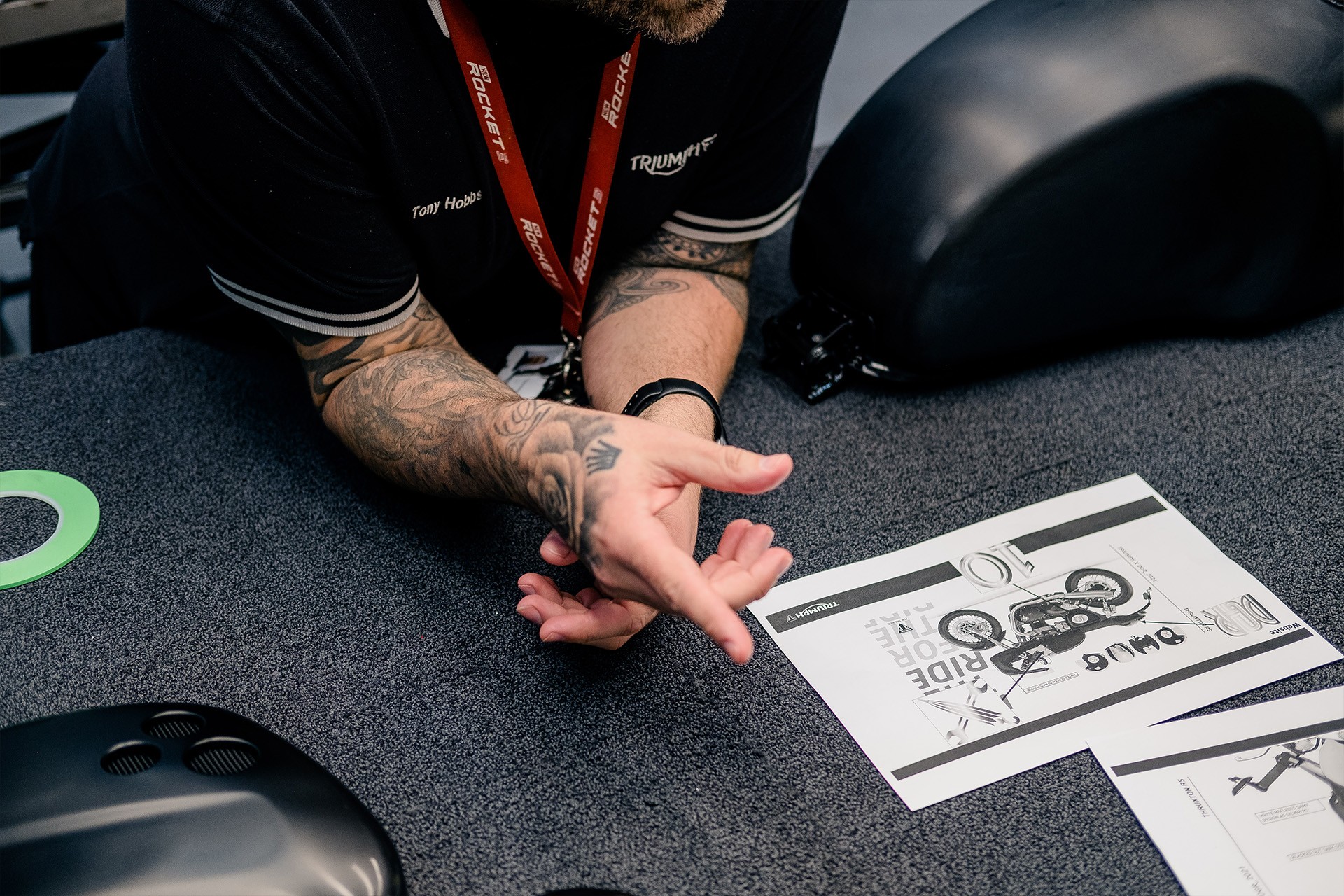 All entrants will receive the 2021 DGR Commemorative Prize Patch, and a single entry into the competition to win the DGR Thruxton RS. Prize winners will be drawn by the DGR when fundraising closes on June 6th, 2021.
This stunning 10th Year Anniversary Thruxton RS was designed, painted and customized in Triumph's UK paint shop, a state-of-the-art facility within the factory in Hinckley, where highly trained professionals ensure the highest quality possible on motorcycle schemes, as well as creating unique handcrafted custom paintwork.
The DGR is a worthy organization and we are pleased to take part again for 2021. If you wish to make a donation, we'd be honored to have to donate through my profile – DONATE HERE