This page chronicles the build of our custom build, the Bullitt GT, which is a 2007 Ducati GT1000.  The content below is a summary charting the progress of the build, starting with the most recent working backwards. We hope you enjoy!
The Bullitt GT looks for a new home
It's not always easy to let go, but sometimes it's gotta be done. Our quest to build a SportClassic repli-racer might have been overly ambitious and now with other projects on the front burners, we've decided to let someone else take it on. The Ducati GT1000 is such a fun, easy to ride bike, and works in just about any condition. It's comfortable as hell but has plenty of pep when you need it.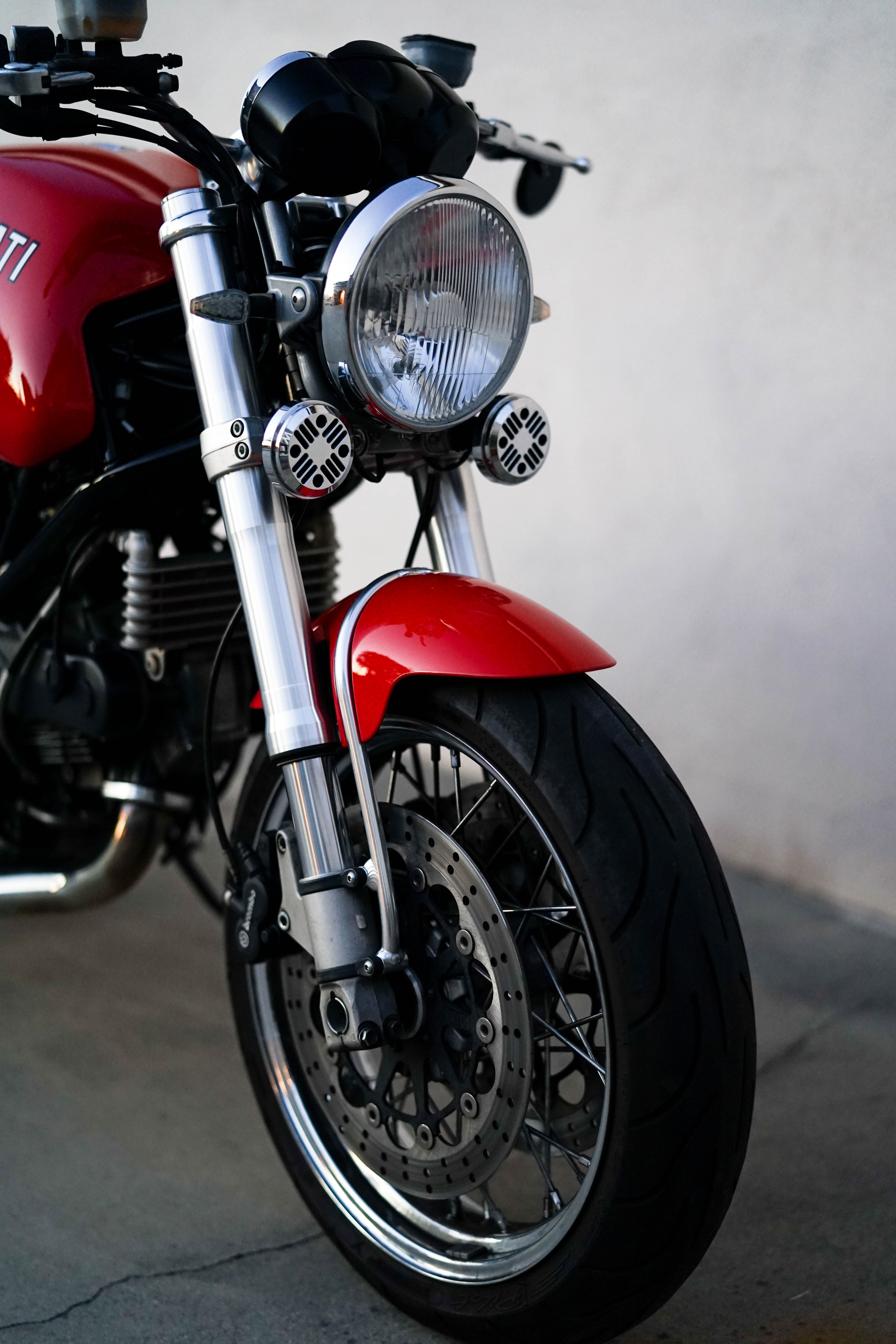 We had elaborate plans to convert the GT1000 to a Paul Smart replica, a 'poor man's Paul Smart' as we call it, but every time we started to pull this old girl apart we thought twice. We've even stacked up some parts to get it going…PS1000 Termis, a Sport 1000 tank, Ohlins front forks, yet here she sits. We did install the Sport 1000 front fender and pull the rear fender.
The rear fender eliminator is a Motobox Slimbox LED unit and is super clean and well-built. The bar end mirrors have been pulled and a single small mirror resides on the left. Smaller blinkers sit up front now as well.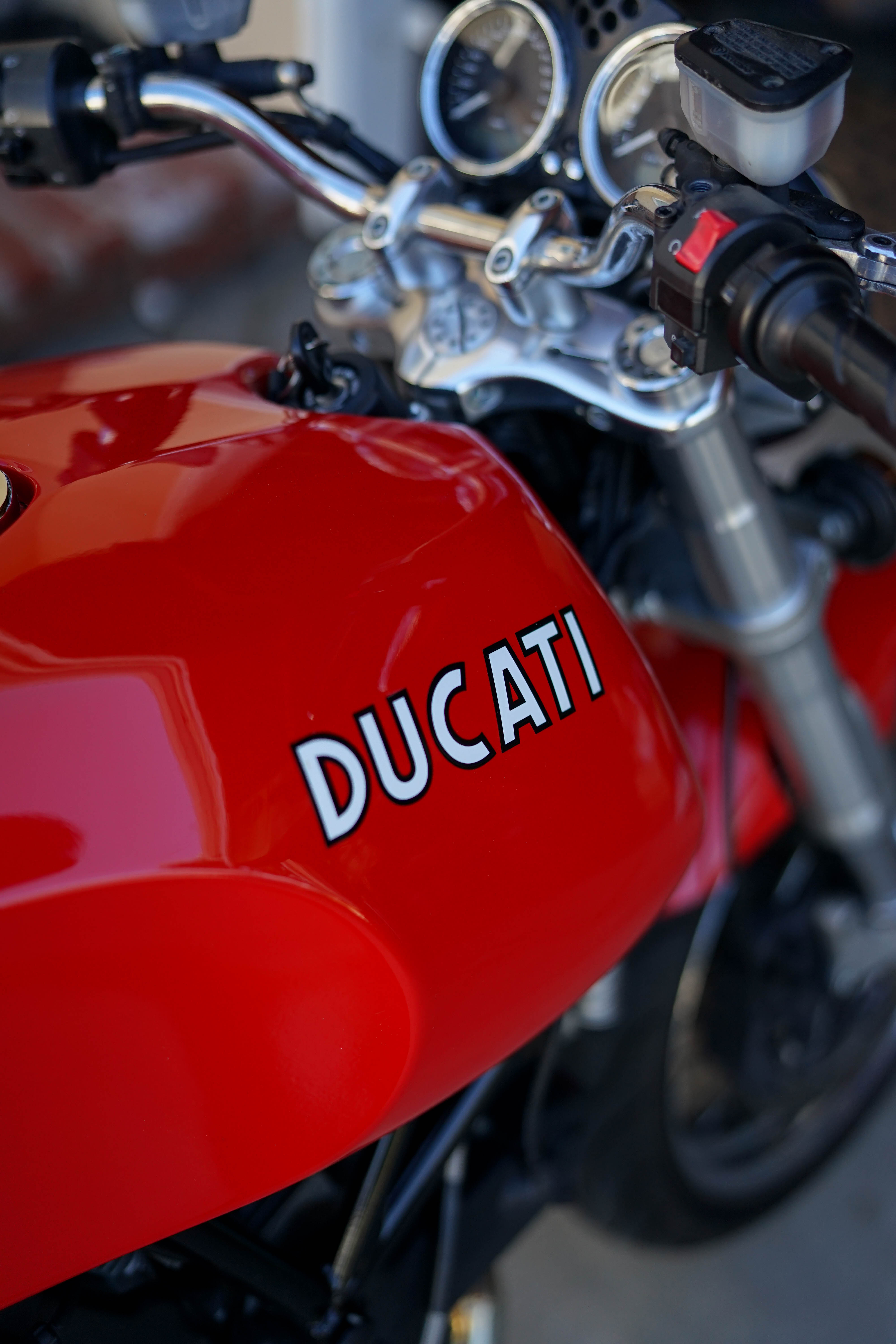 Mods that were on the books were to black out the headlight bracket, swap out the bucket for a rounded English-style as we did on the Bullitt 821, smaller gauges (like the Motogadget Motoscope Mini we had on an early version of the Bullitt OG), Ducabike rearsets, horn removal/relocation, Marchesini wheels…you're starting to get the gist.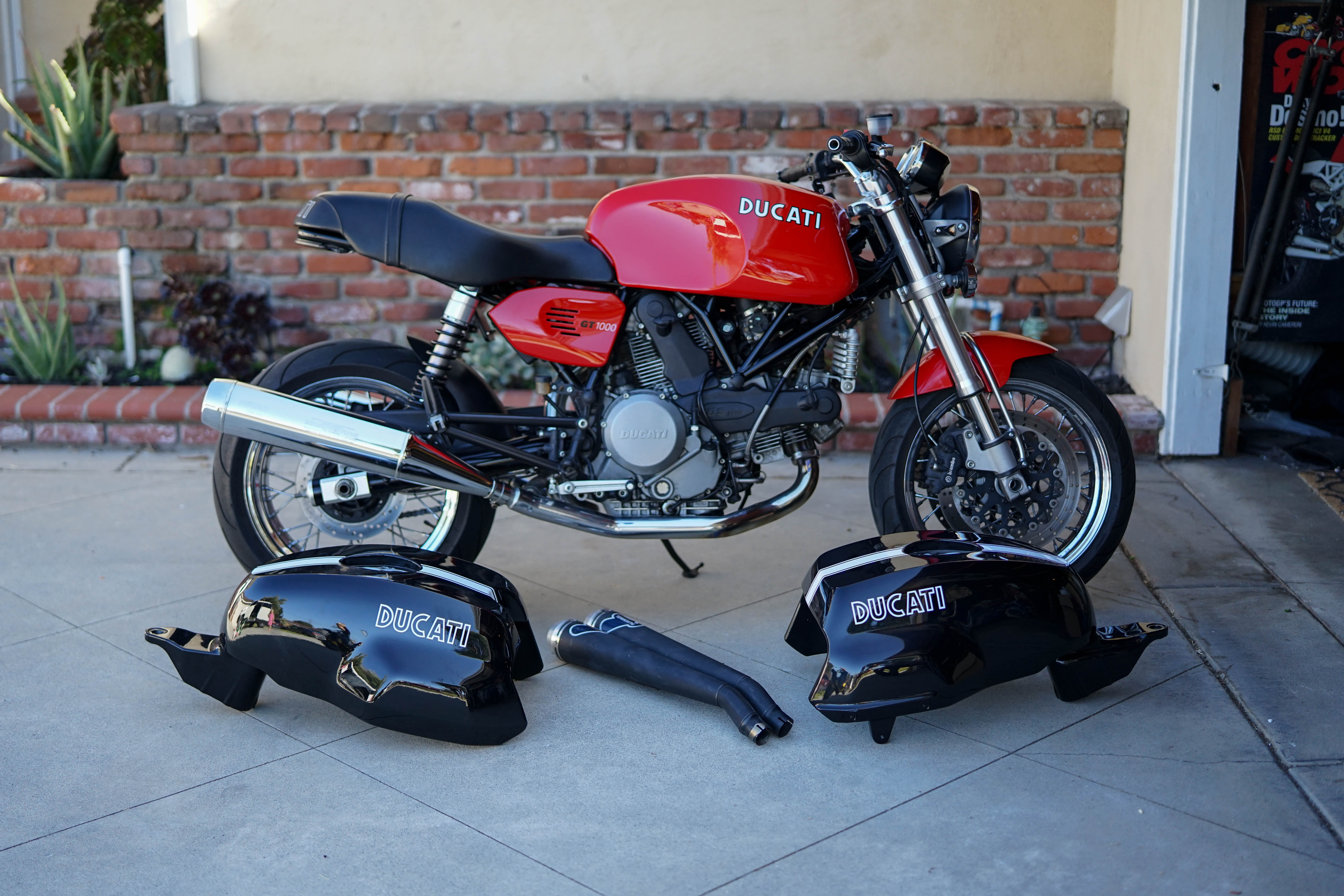 The one thing that stopped us in our tracks years ago was not being able to source the lower front sub-fairing. We had the Sport 1000 S tank, but didn't want to run it without the fairing. The we got the PS1000 mufflers, but couldn't locate the rear header needed. Once we finally got a new Sport 1000 tank that had the right ignition indentation, other projects had filled the benches. Dammit.
If you're interested in giving her a new home, or would like any additional info, hit us up here.
We just can't decide what do with this one.
Buy this sexy girl from us, before we get started on tearing into her. We've got new bikes on order, and other projects to wrap up, like the Bullitt CB and Bullitt XS. These bikes aren't easy to come by these days and this one is picture perfect.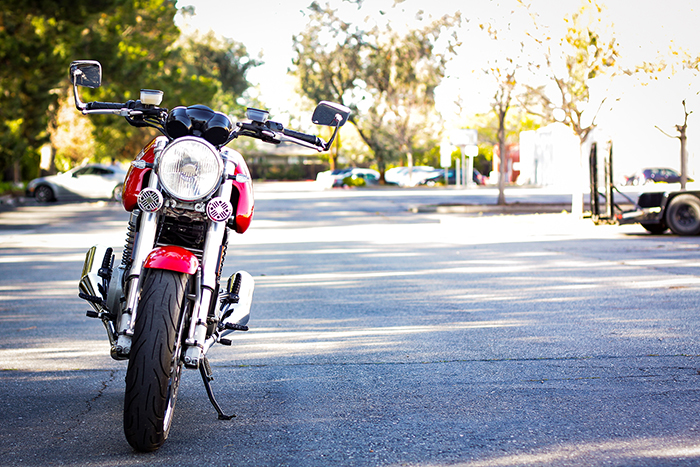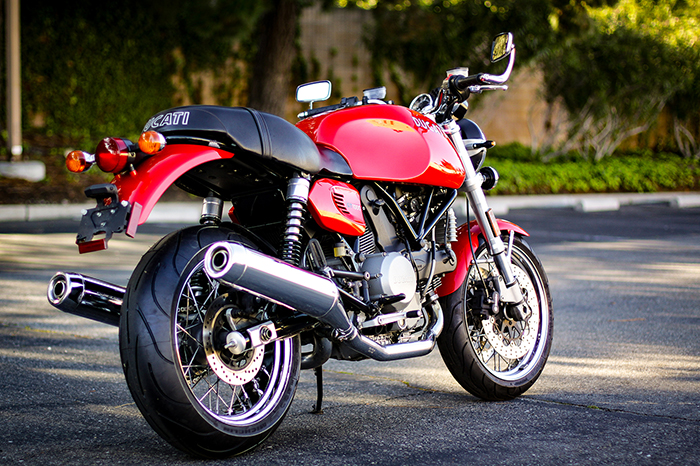 While we had plans to turn this bike into a full-on track bike, fiberglass fairings and all…we can say that it's current set up sure is comfy. A soft seat and a neutral riding position make this bike a pleasure to ride. It handles better than expected and definitely turns heads.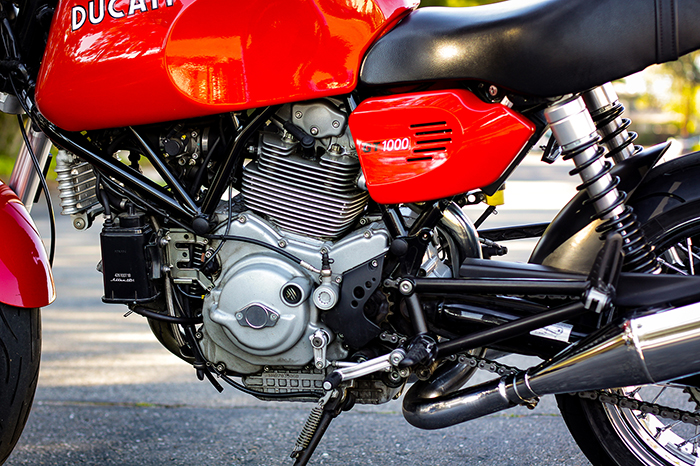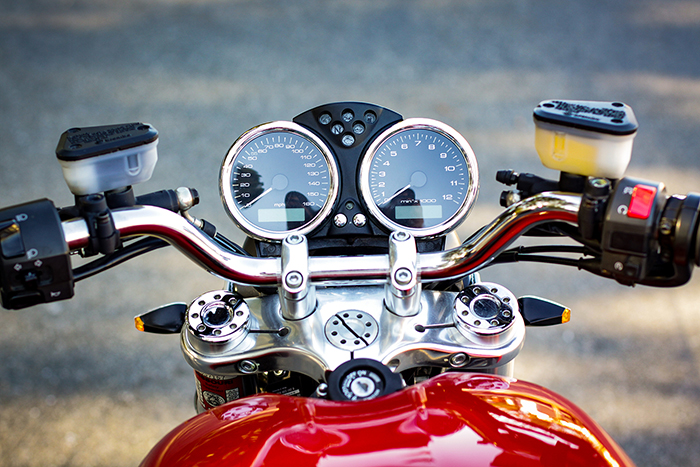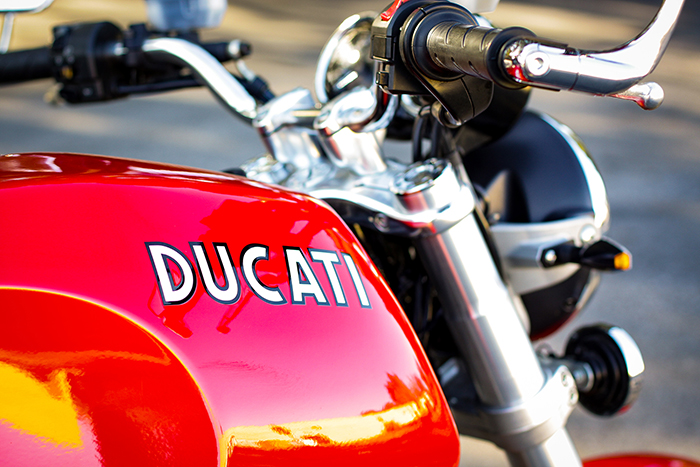 The GT is virtually stock aside from slightly smaller turn signals up front. All else remains the way it rolled off the factory floor in Bologna.
Key figures:
2007 Ducati SportClassic GT1000
Engine: L-twin cylinder, 2-valves per cylinder Desmodromic, air-cooled
Horsepower 92 hp  @ 8,000 rpm
Displacement 992 cc
Clean title
CA titled – recently paid registration
Brand new tires
Have all keys (2 black + 1 red)
Mileage: 10k
Well maintained
Asking $11,995 Will consider trade for a monoposto SportClassic Sport 1000 or a SportClassic Sport 1000 S.
Hit up pat(@)thebullitt.com and take this off my hands before I do bad things to her!
New Bullitt build :: To hack or not to hack?…that is the real question
So, I've wanted a Ducati SportClassic for years…well, since they first came out in 2006. The
OG Bullitt
is gone, as is the
Bullitt SP
. A little extra room in the garage and a little extra funds in the moto account and boom, a new GT1000 is sitting at my front door. I bought it across the country and had a reliable friend and mechanic give it his blessing before I pulled the trigger. It wasn't until it got here, that I realized just how clean and unmolested it was.
I've never been one to keep anything stock but this bike really does feel to clean to hack up. After taking a harder look at the list of planned mods, I can see this projects getting out of hand.
Similarly to my Triumph, where I wanted a Thruxton but got the Bonnie and turned it into a Thruxton over time…I'm feeling a real sense of déjà vu. First it was Thruxton bars, then a Thruxton seat cowl. Next it was the Thruxton shocks and rear sets… The more I think about it, the more I realize that I want the faired SportClassic like Lando Griffin rode in a recent post of ours. Turning my GT1000 into one is possible, just not sure it makes sense in the end.
I'm thinking I should just sell this in it's pristine condition and start a build a little closer to what the end result will be. And no, this isn't a matter of being scared of the task at hand, I'm just being (dare I say) slightly more practical than usual.
So internet – what do you think? Tear into her and build her into a track-ready cafe racer or sell her to someone who can appreciate her for what she is?
For now – she's available for sale. Shoot me a note
here
and take this off my hands before I do bad things to her!