The One Motorcycle Show is such a fun and quirky event. For those unfamiliar, the One Moto Show has been going for 14 years and is the brainchild of See See Motorcycle's charismatic Thor Drake. It's based in Portland, OR which should immediately give you some sort of idea what kind of flavor the show might have. For the last decade and a half, they've been steadfast to create a space where there is something for everyone. They always have rad moto-inspired art, like their 21 Helmets display and the customs selected to be in the show range the whole gamut of motorcycles. Choppers, mini bikes, trackers, vintage, modern, electric, three-wheelers…such a cool smattering of customs and good vibes.
We've had the pleasure of attending a few times in person but sadly this year, we were at another event in Mojave, CA. Thankfully, we reached out to our amazing photographer buddy, Erik Jutras, who generously shared some snaps with us. Turns out Erik is now the official photographer for The One Motorcycle Show now. Lucky for us…
I encourage you to take a few minutes to peruse some of our favorites below.
– Pat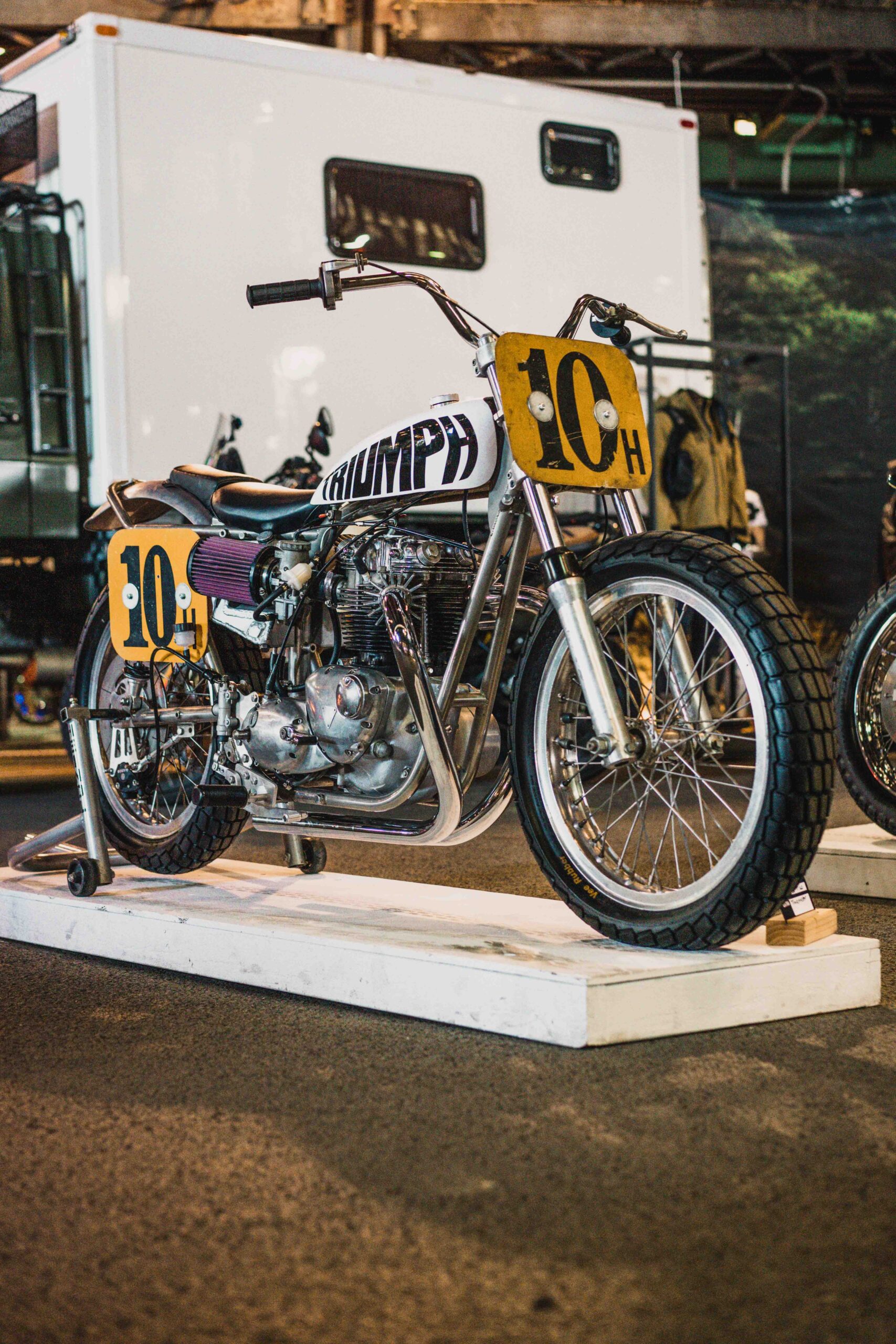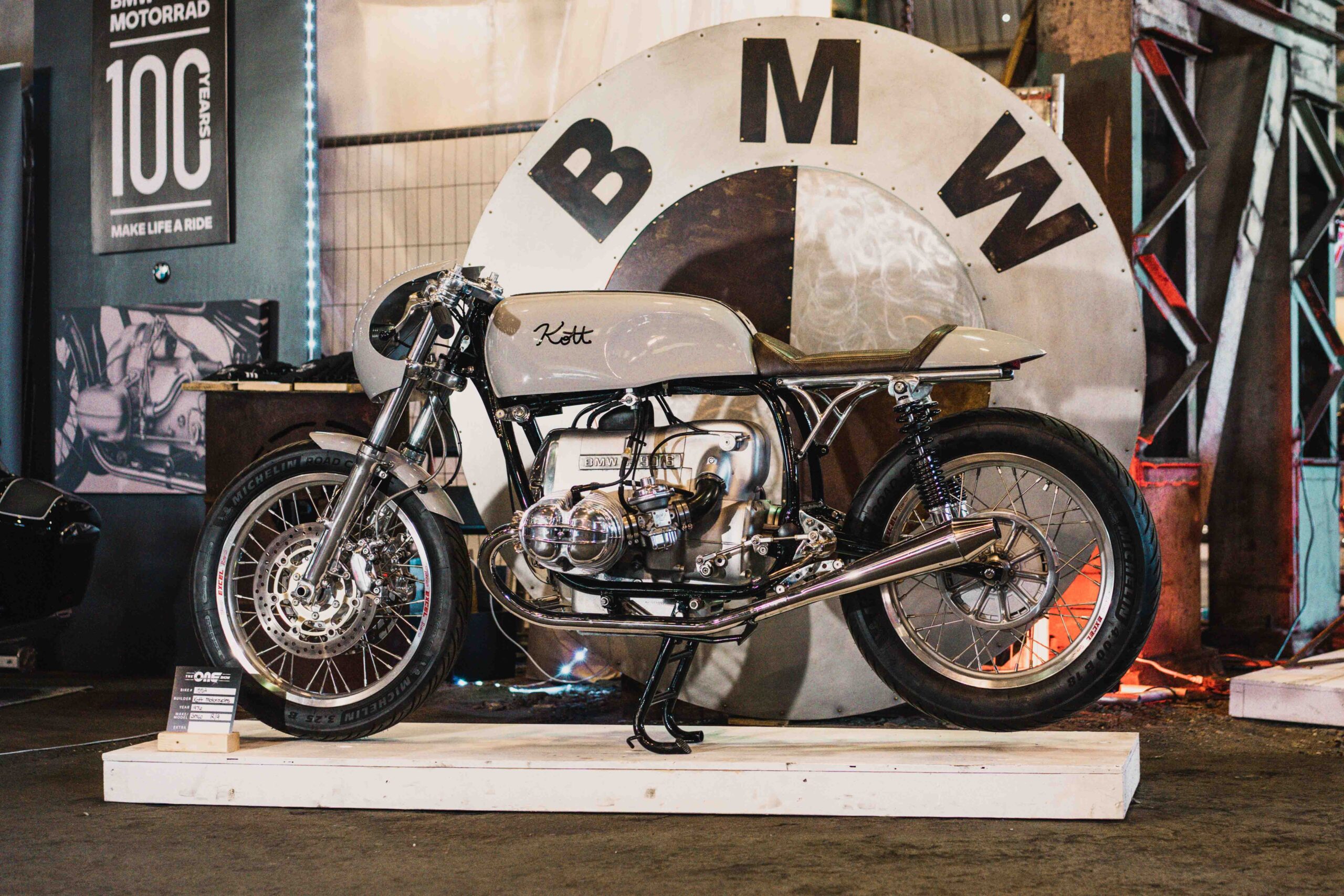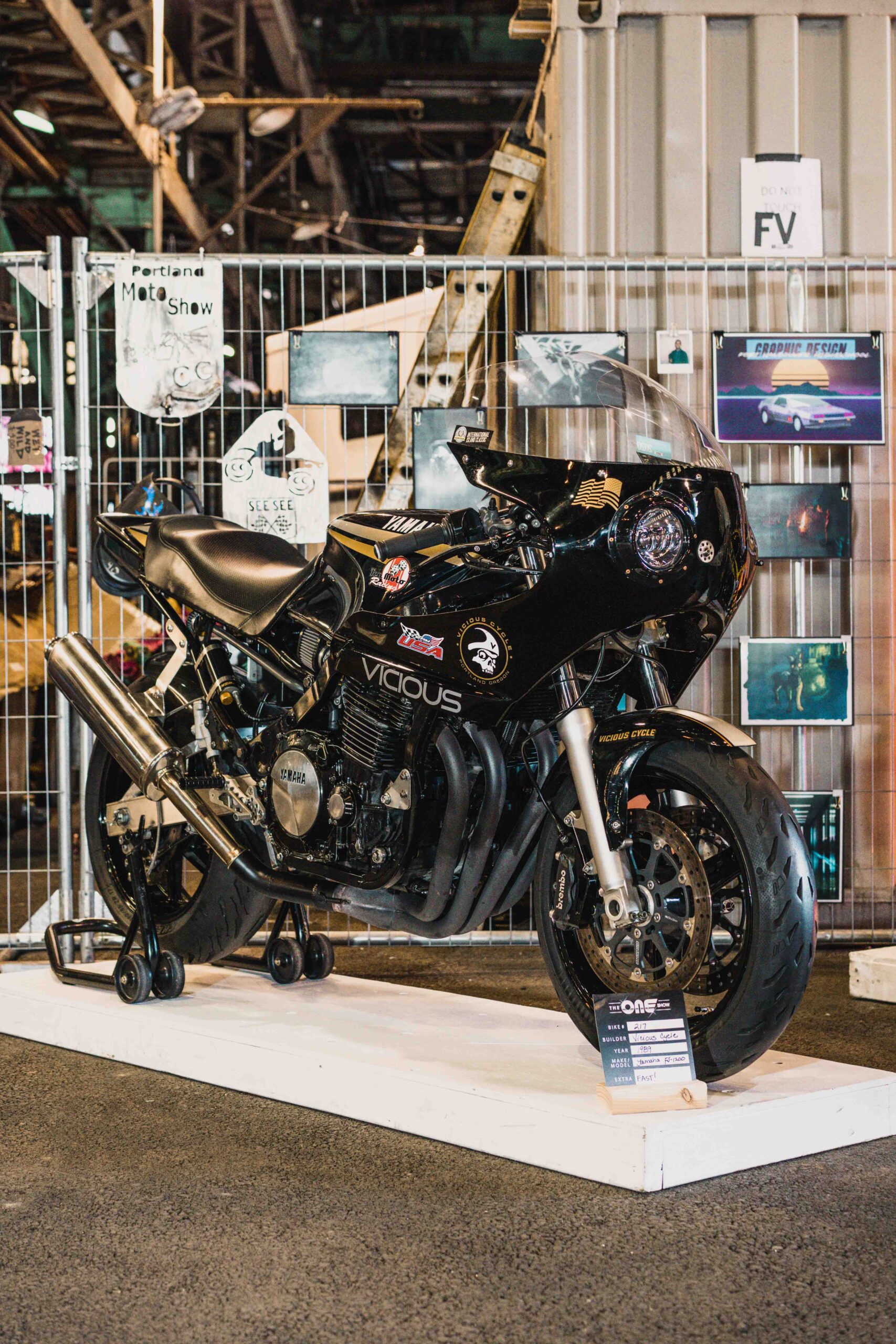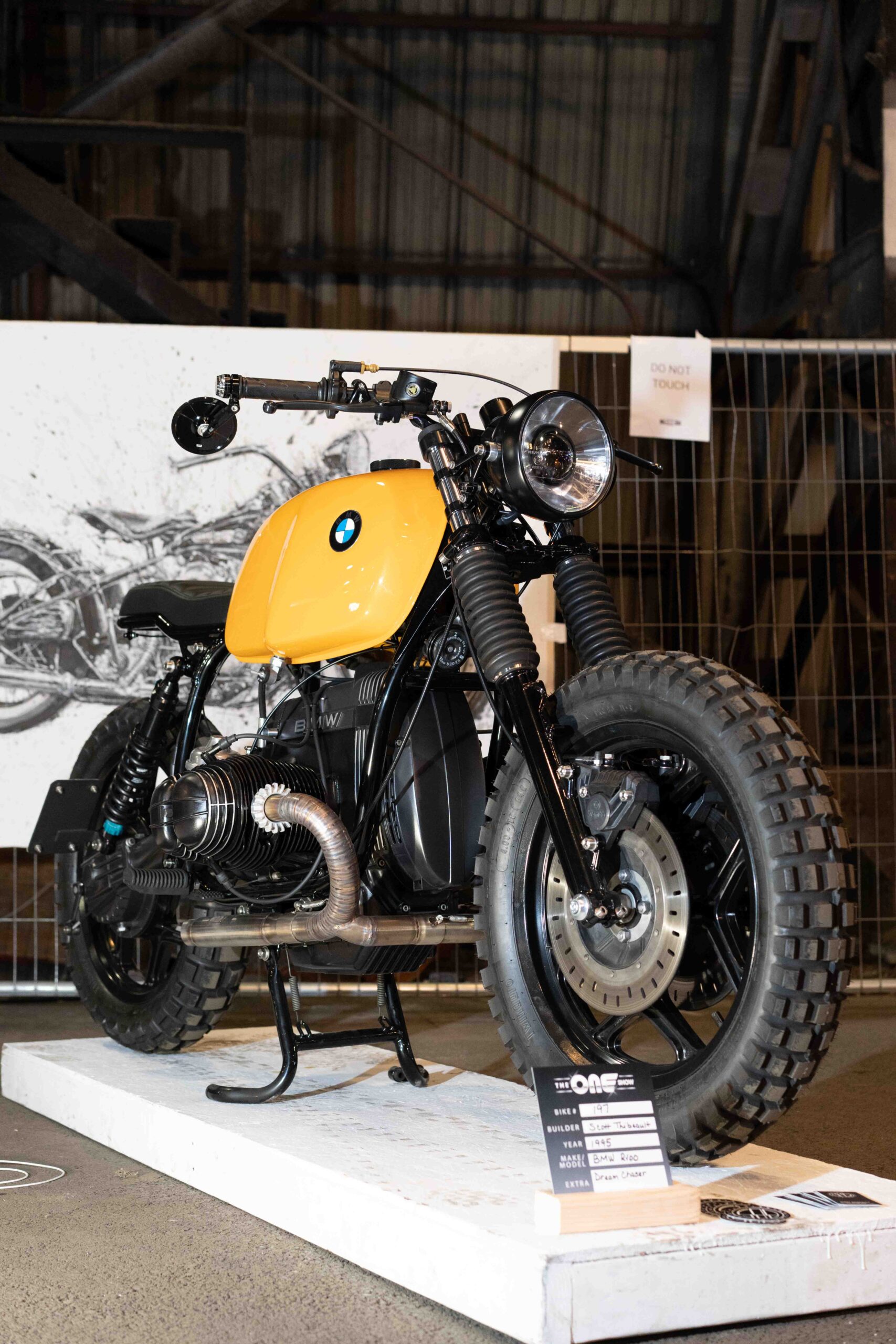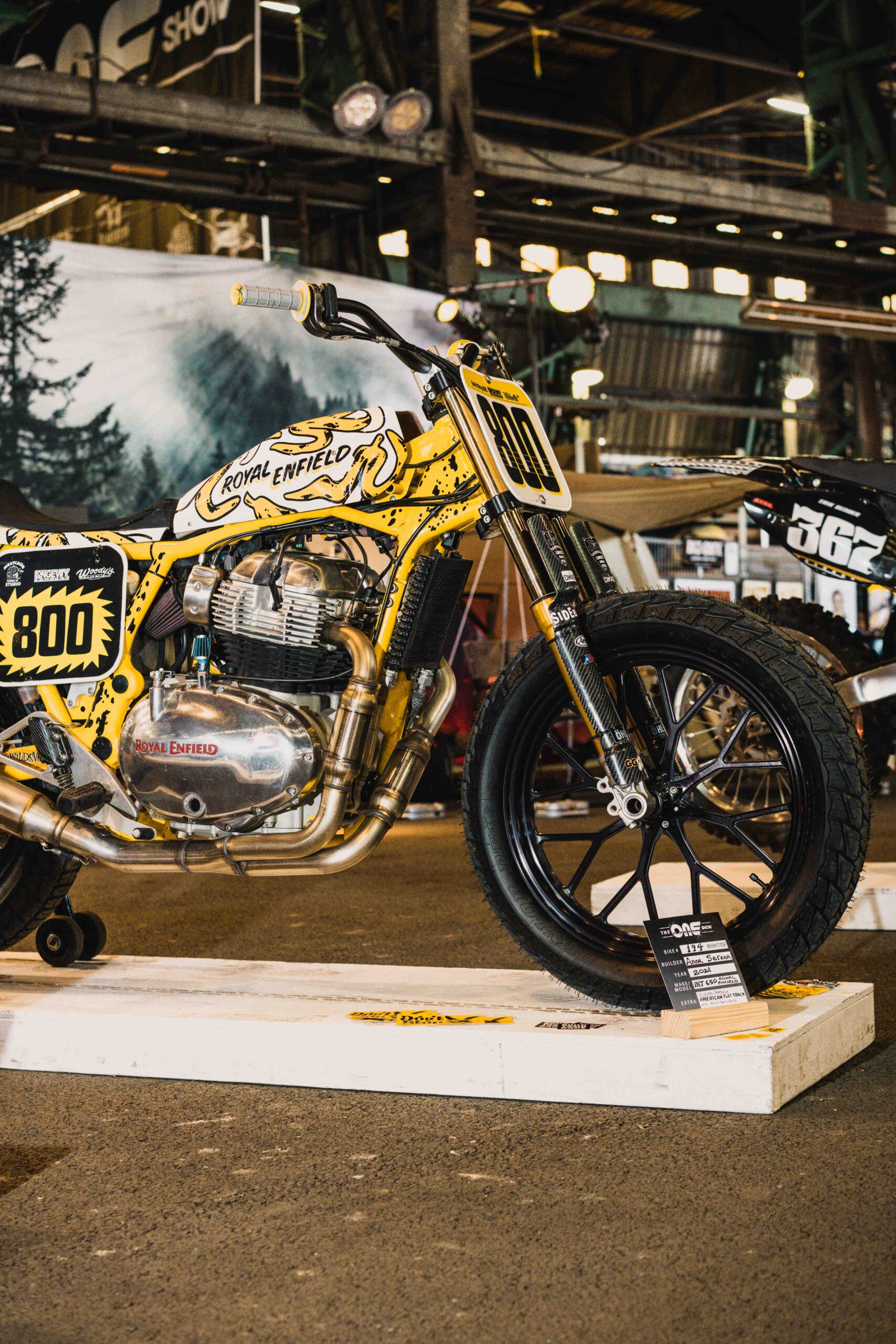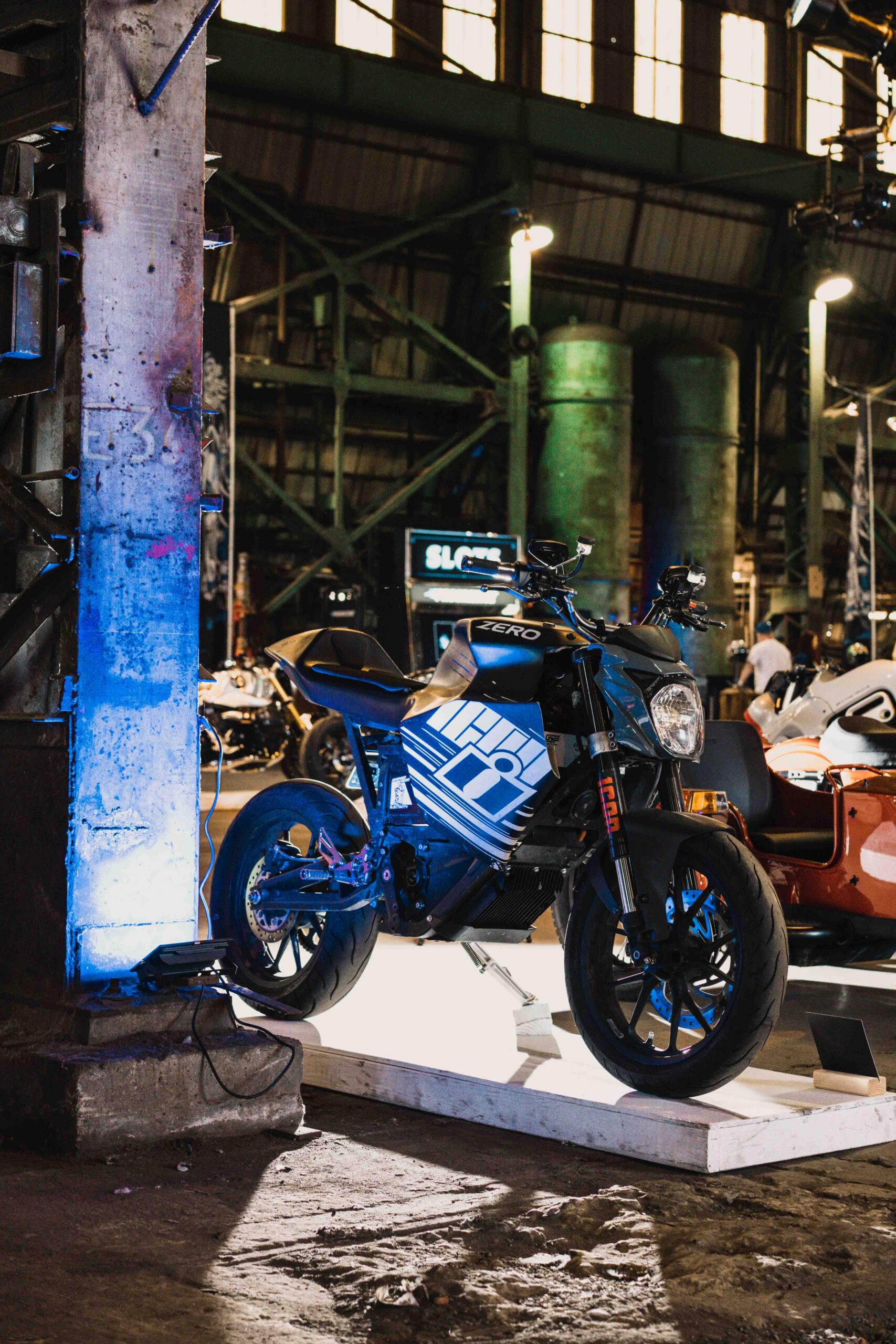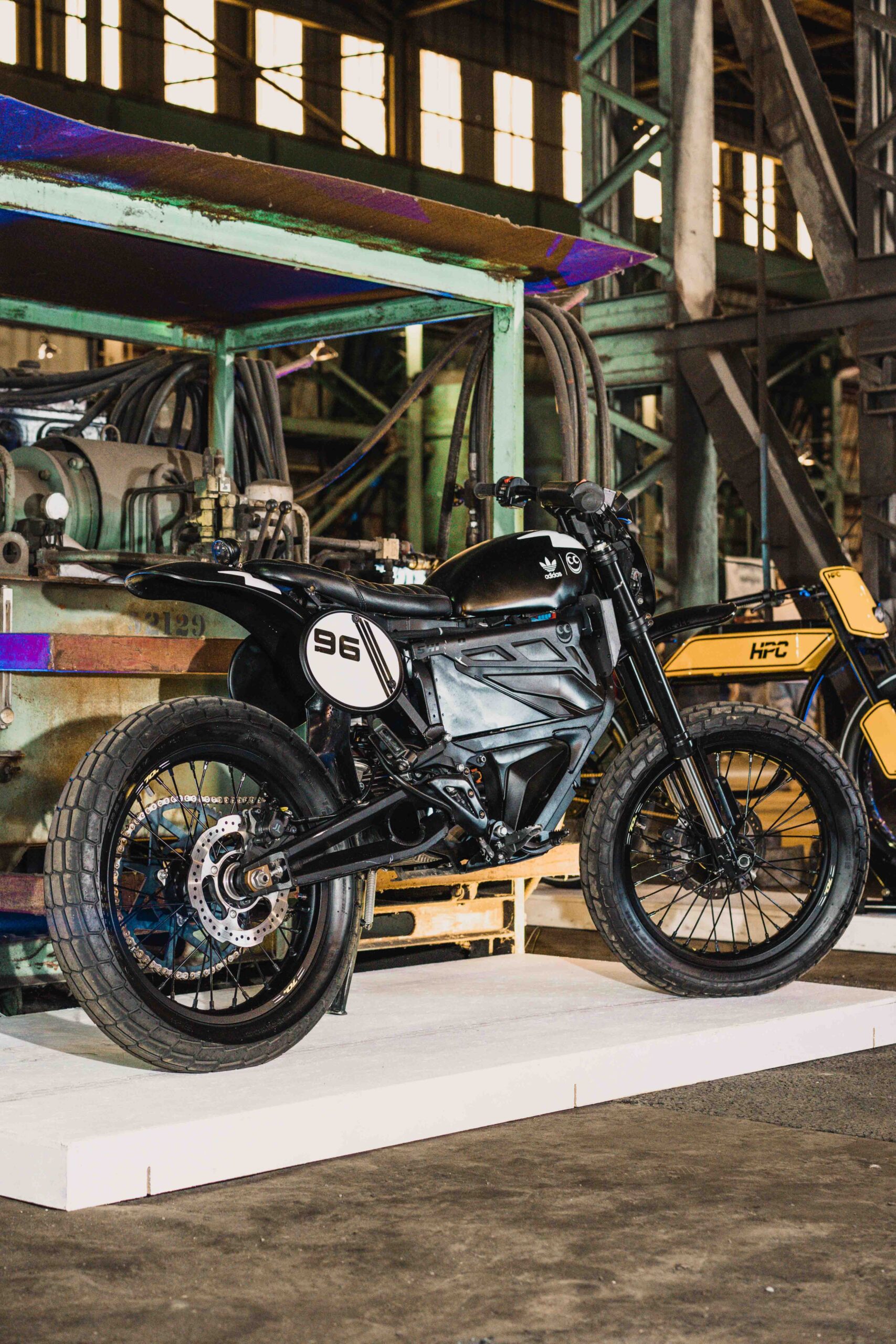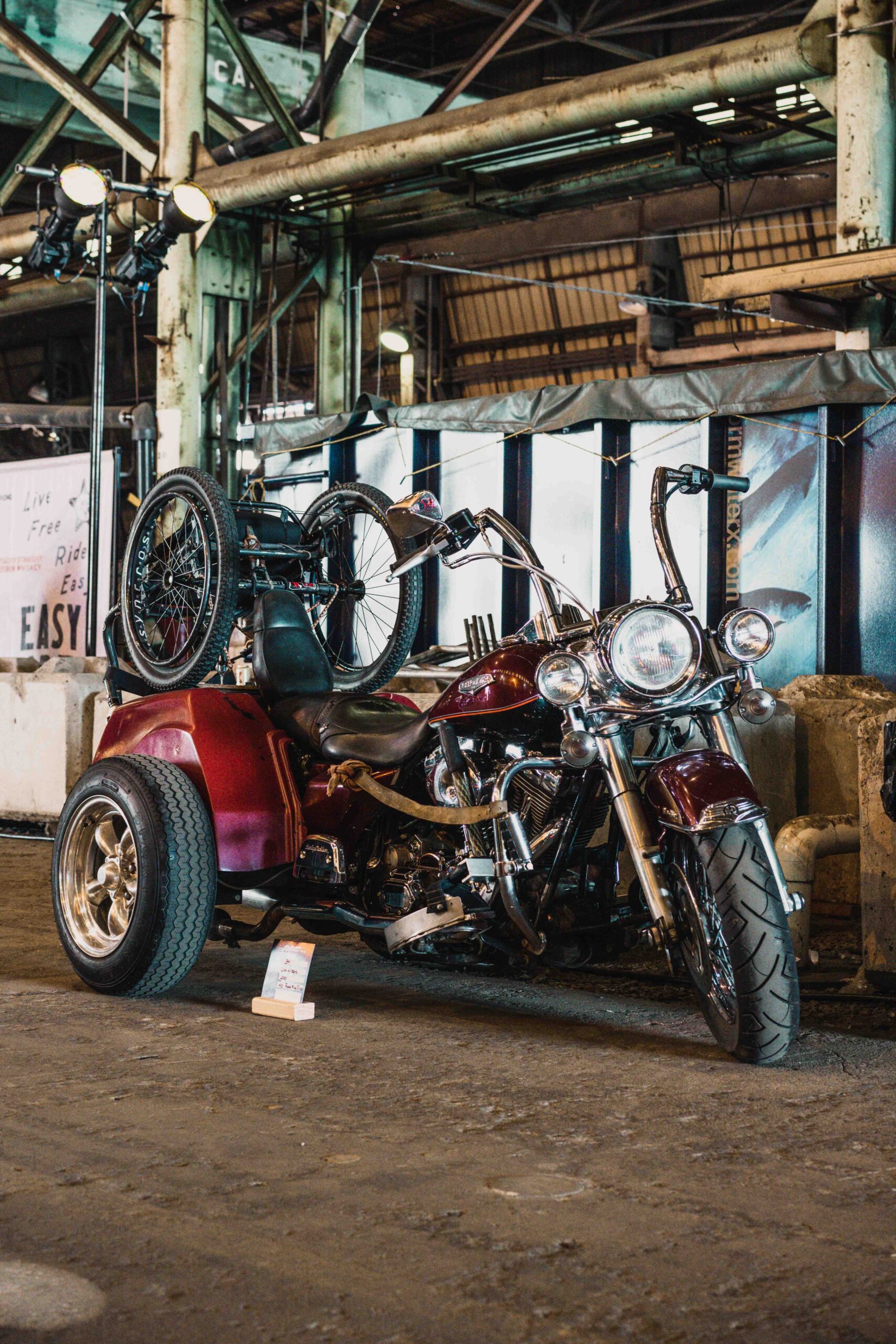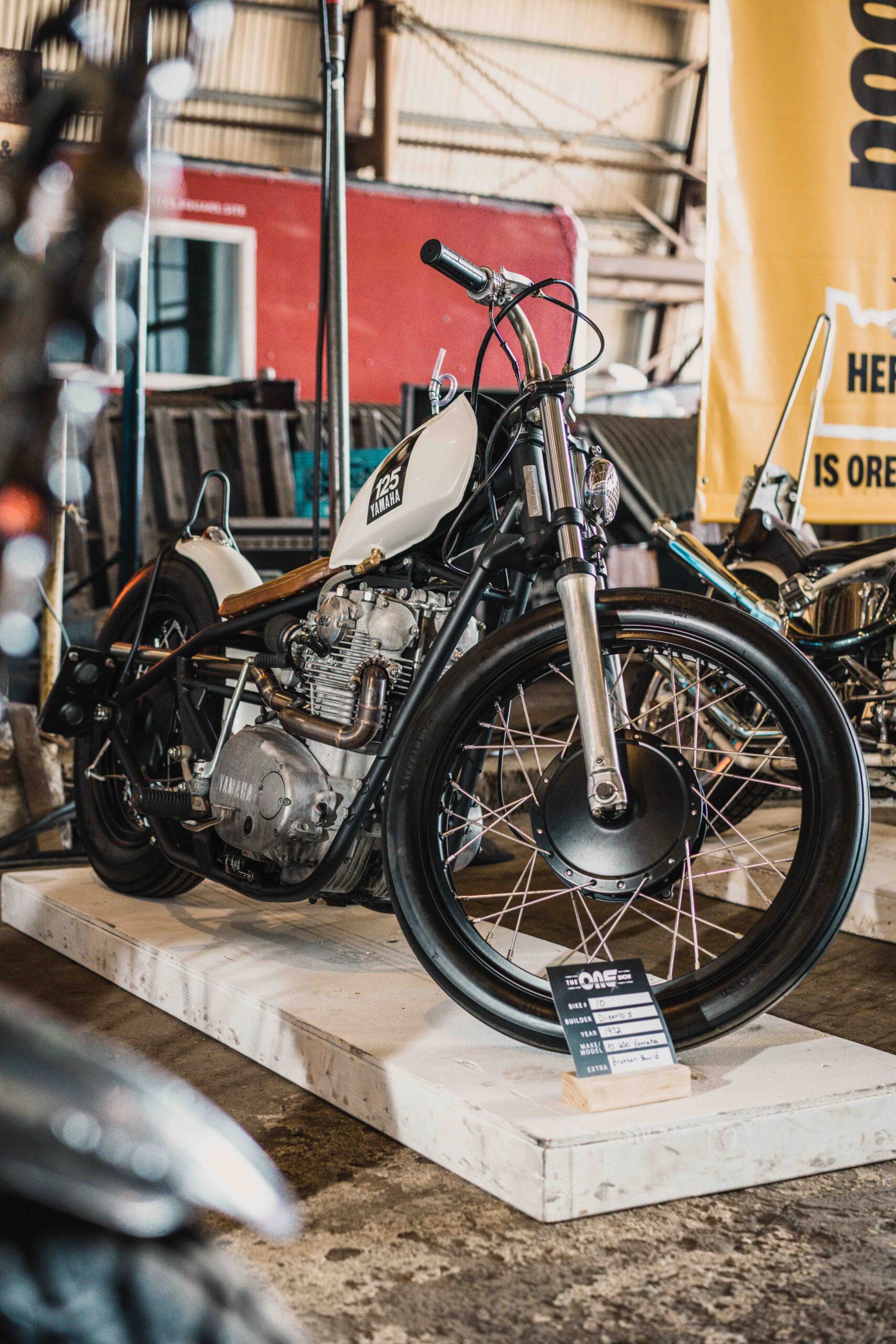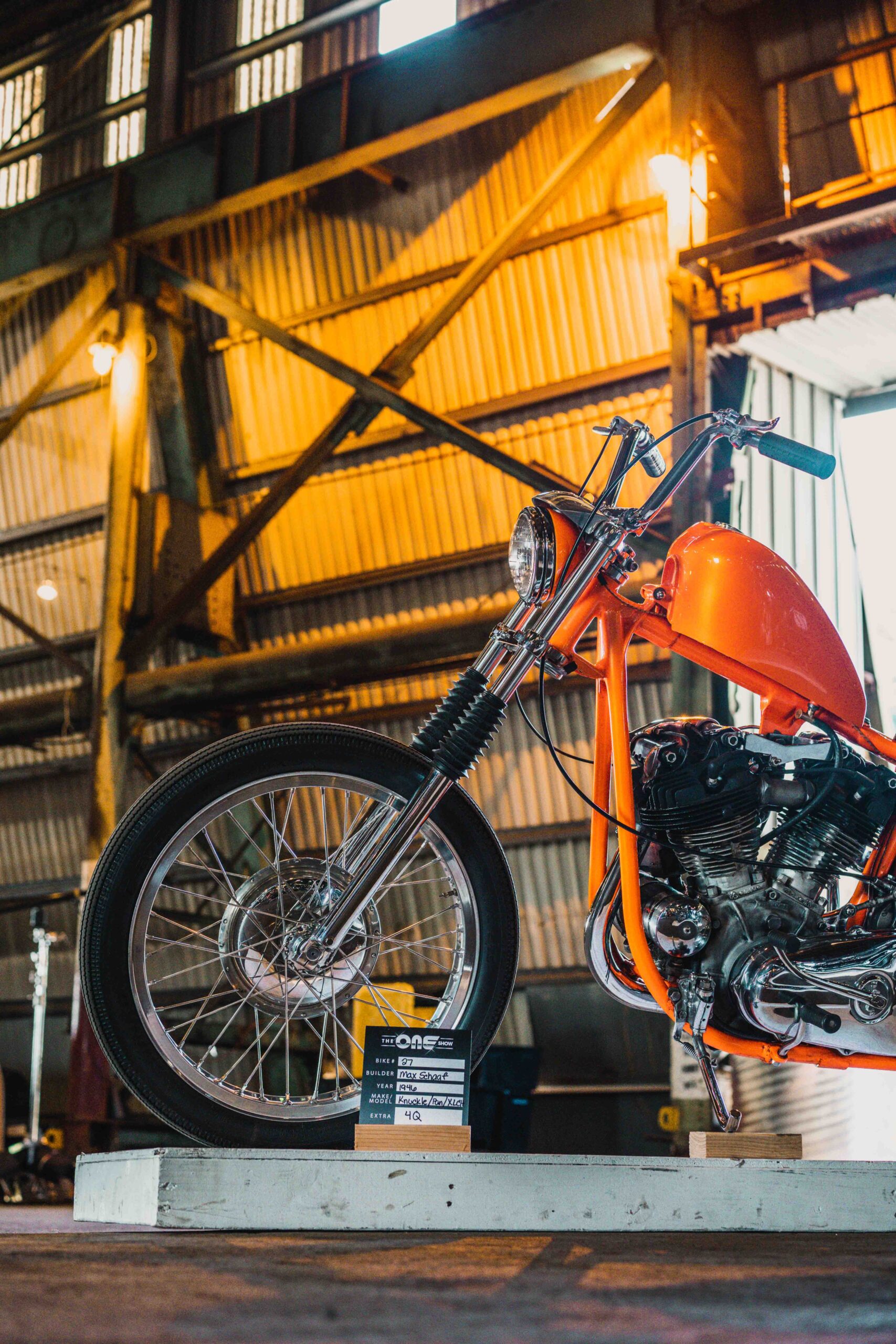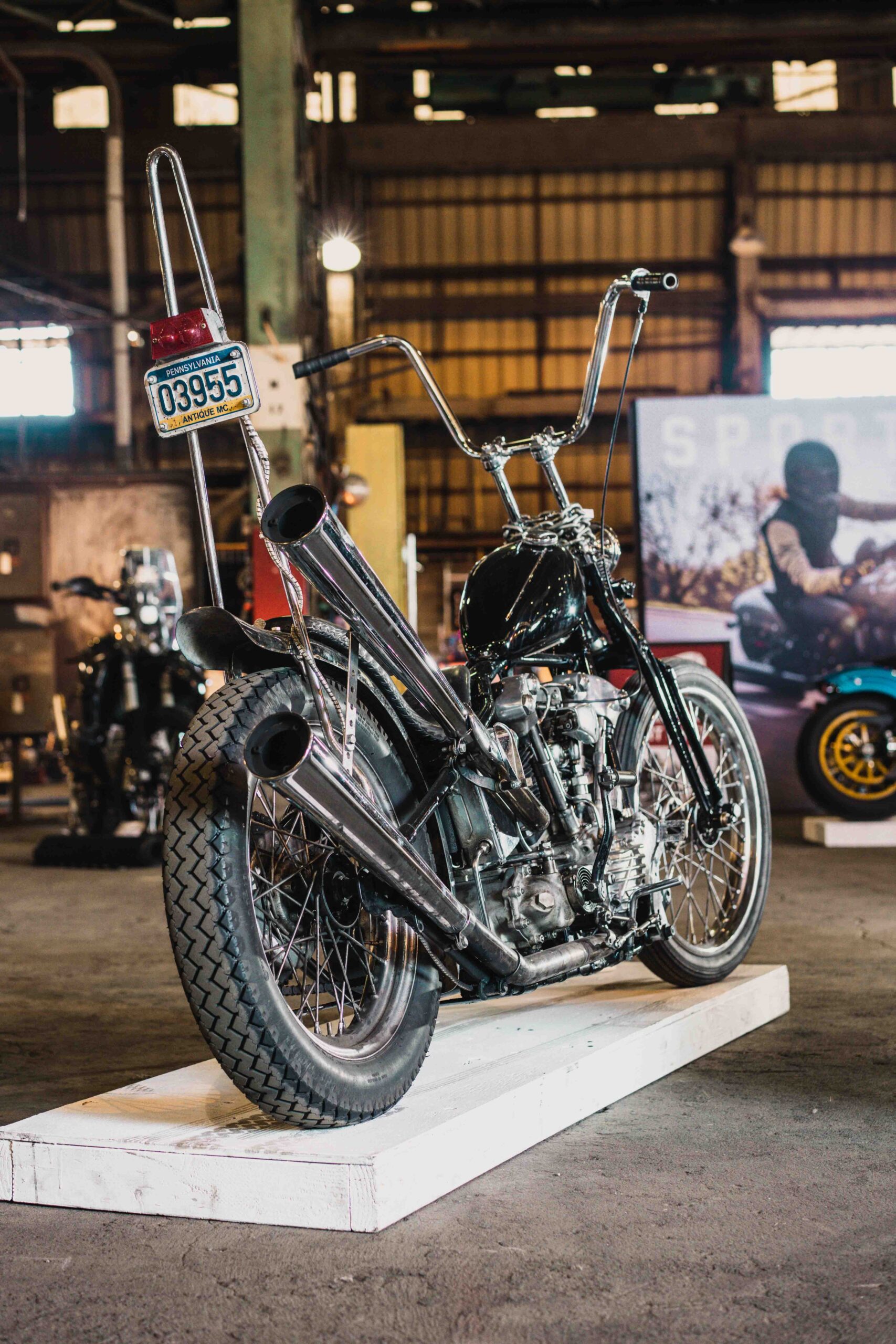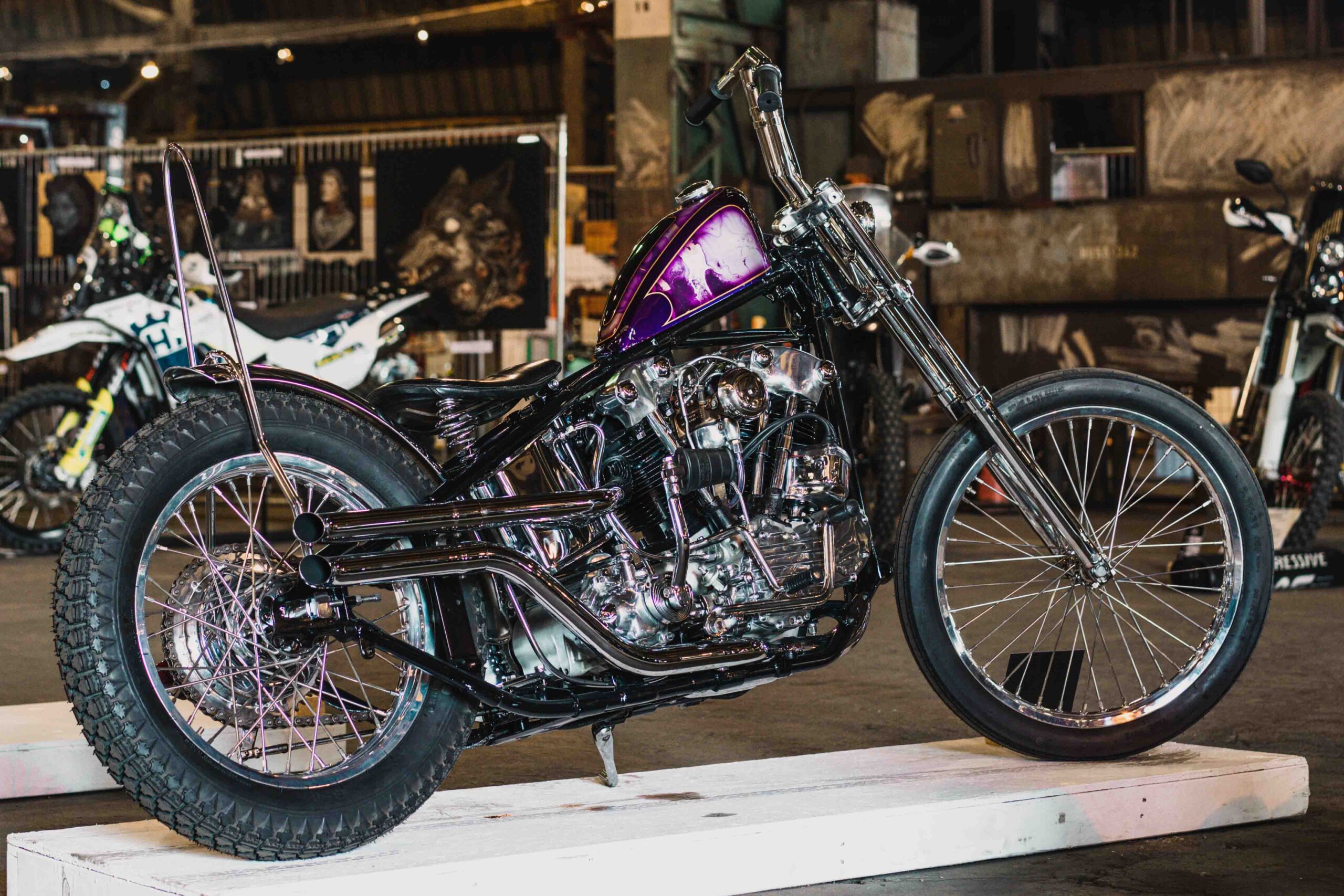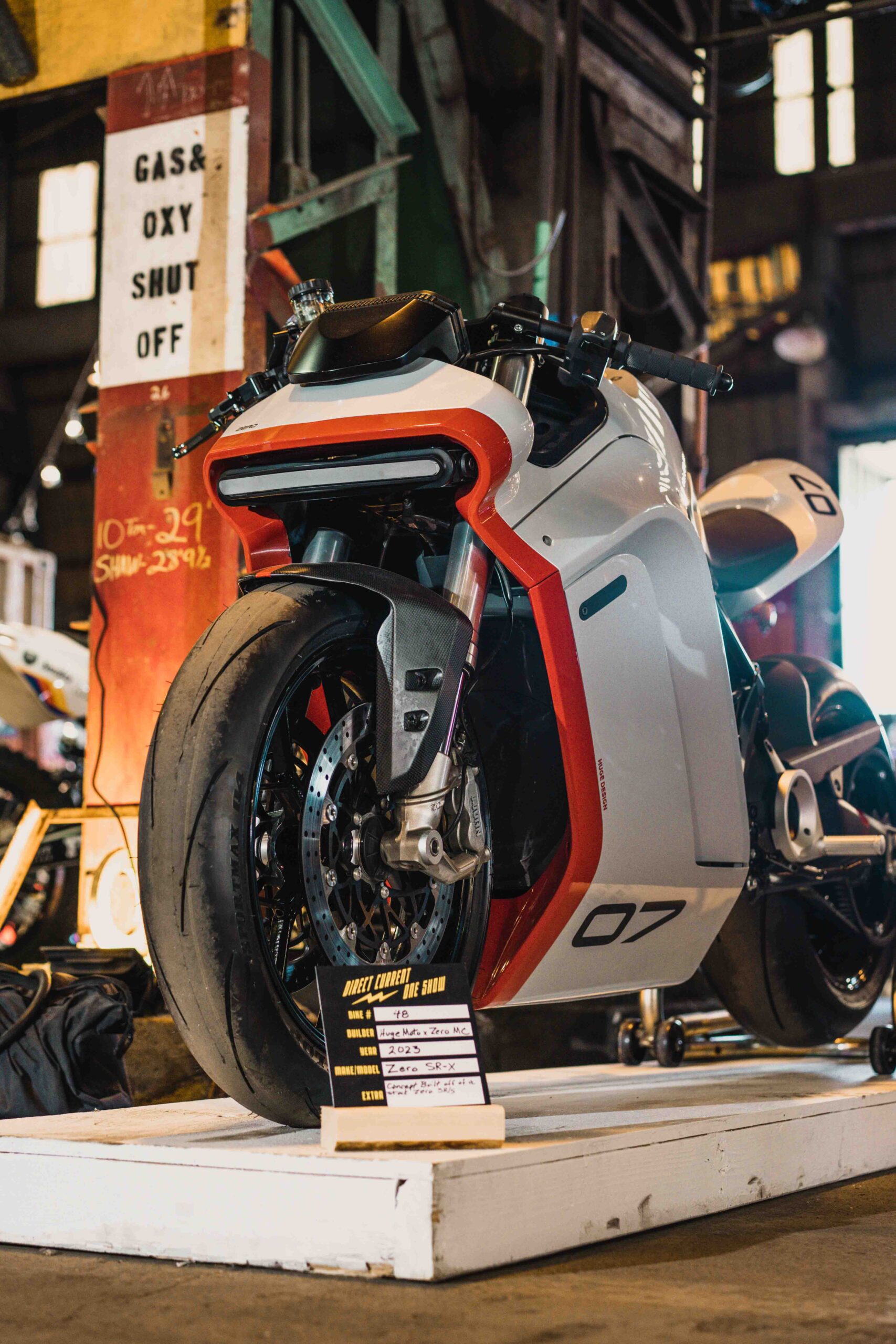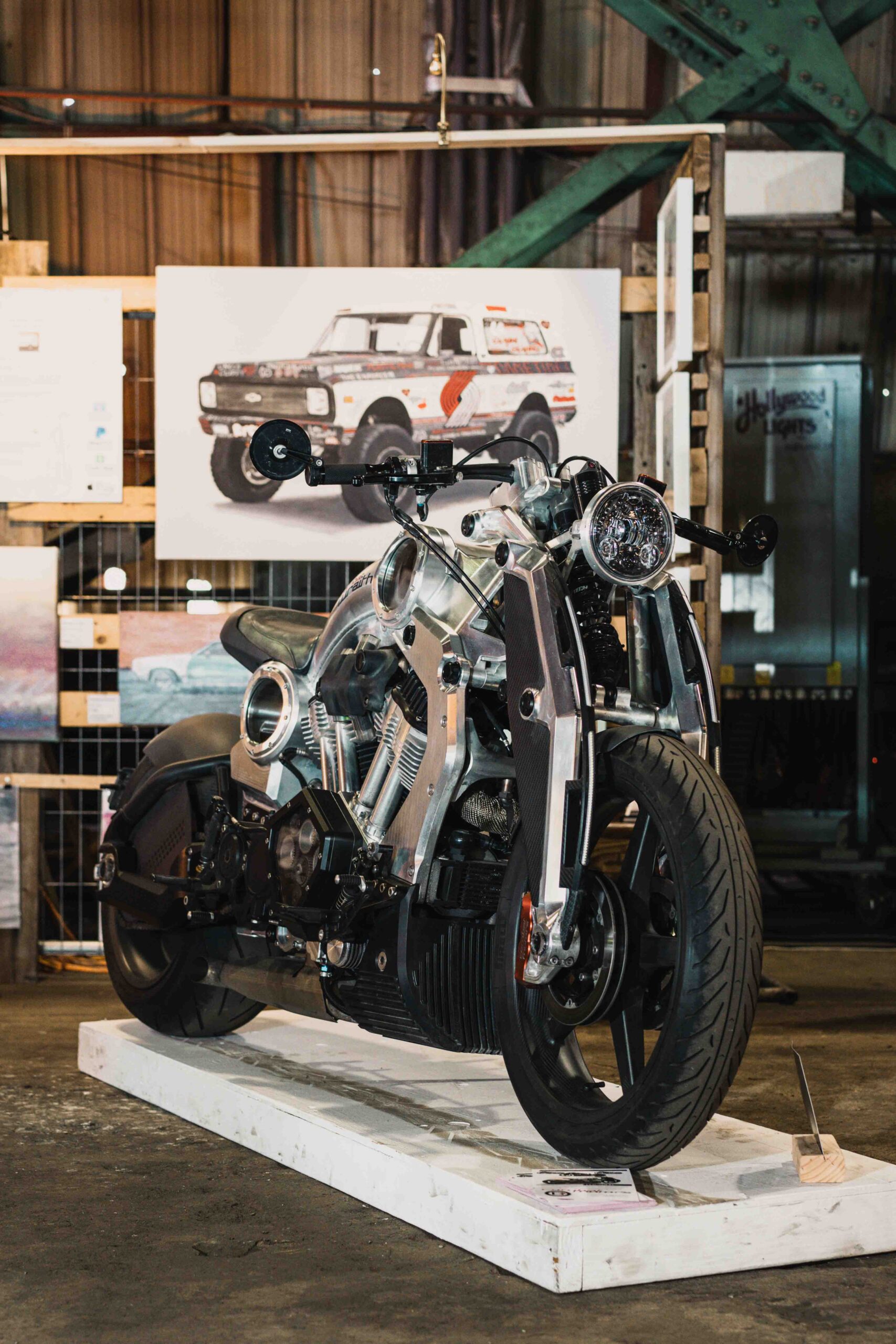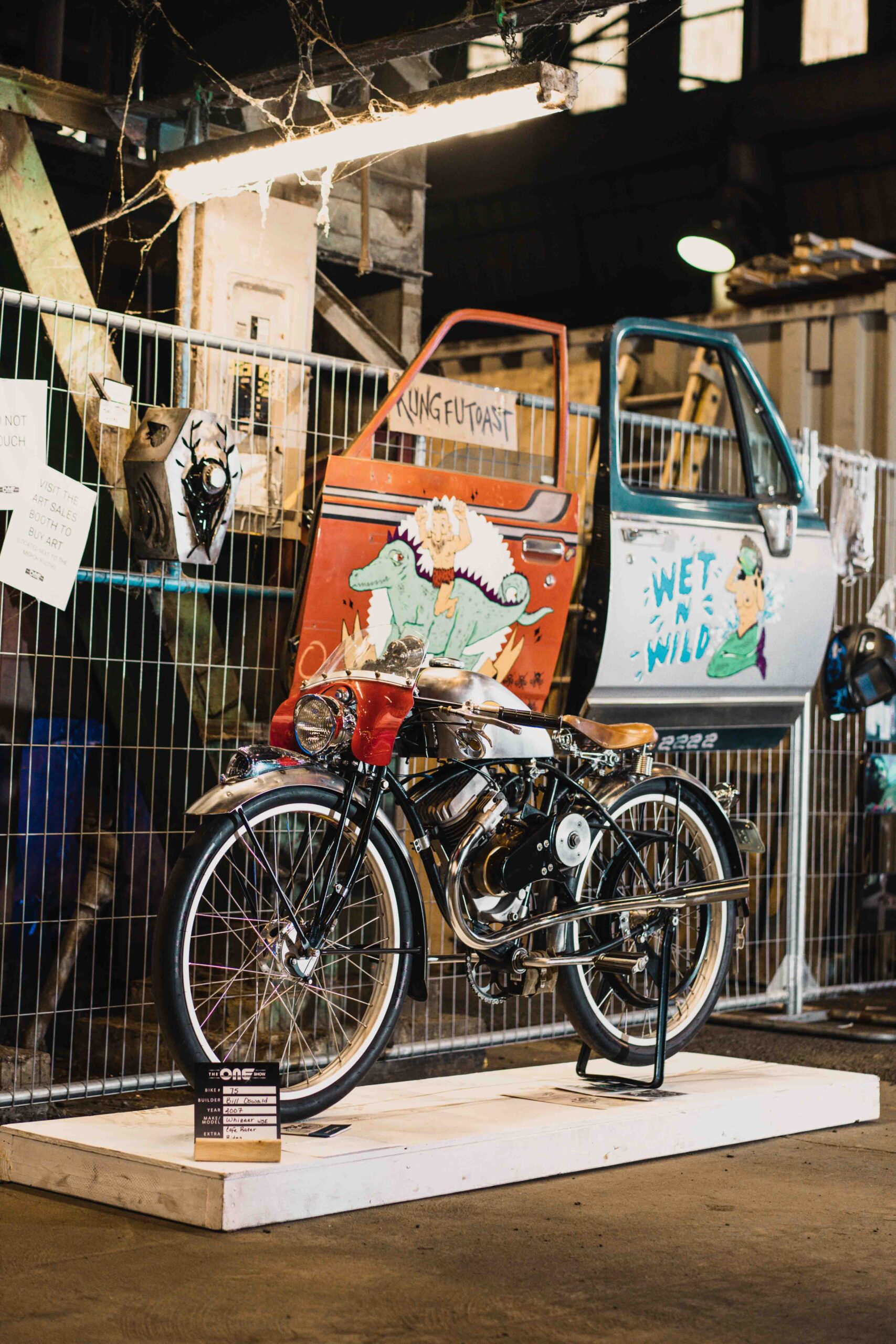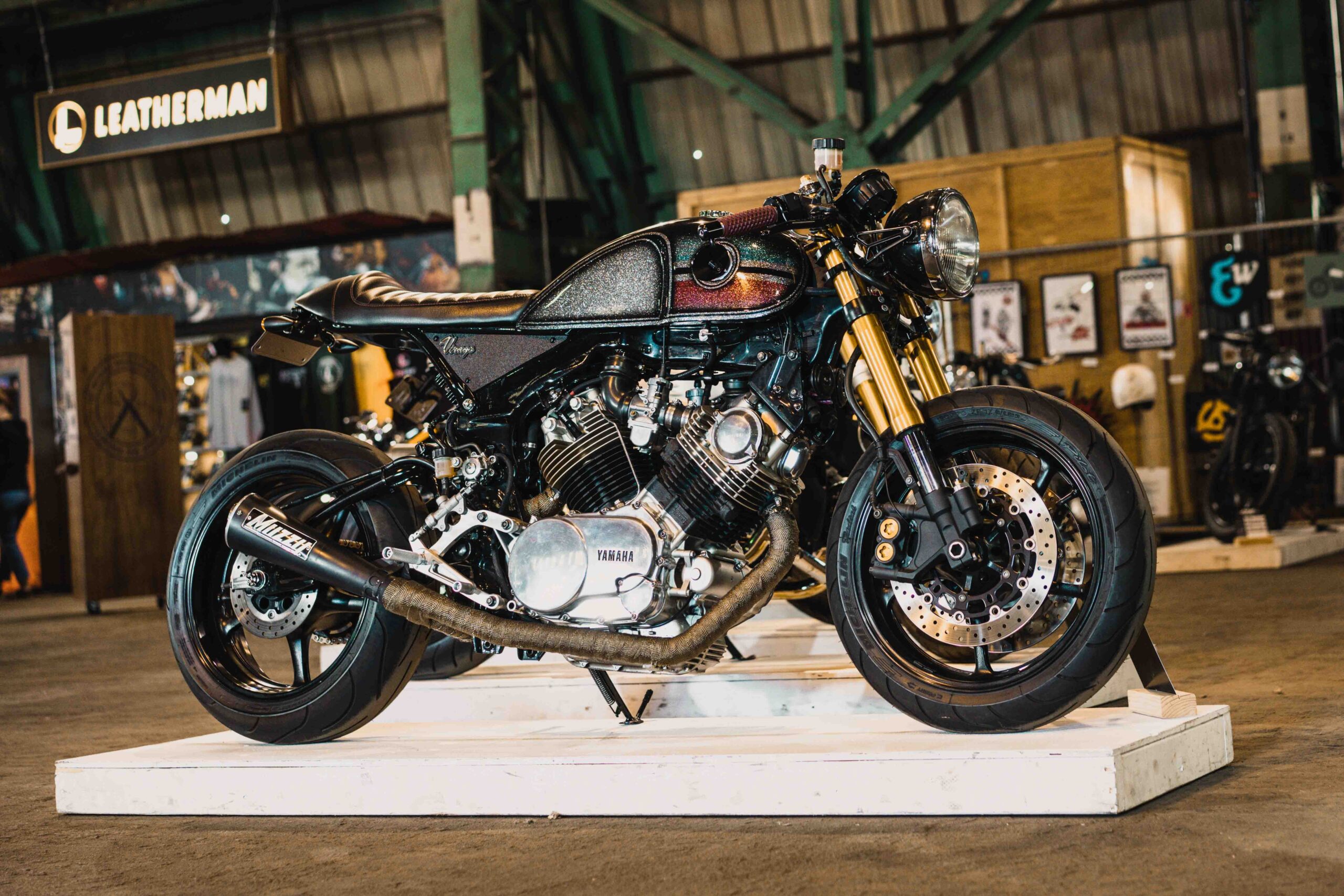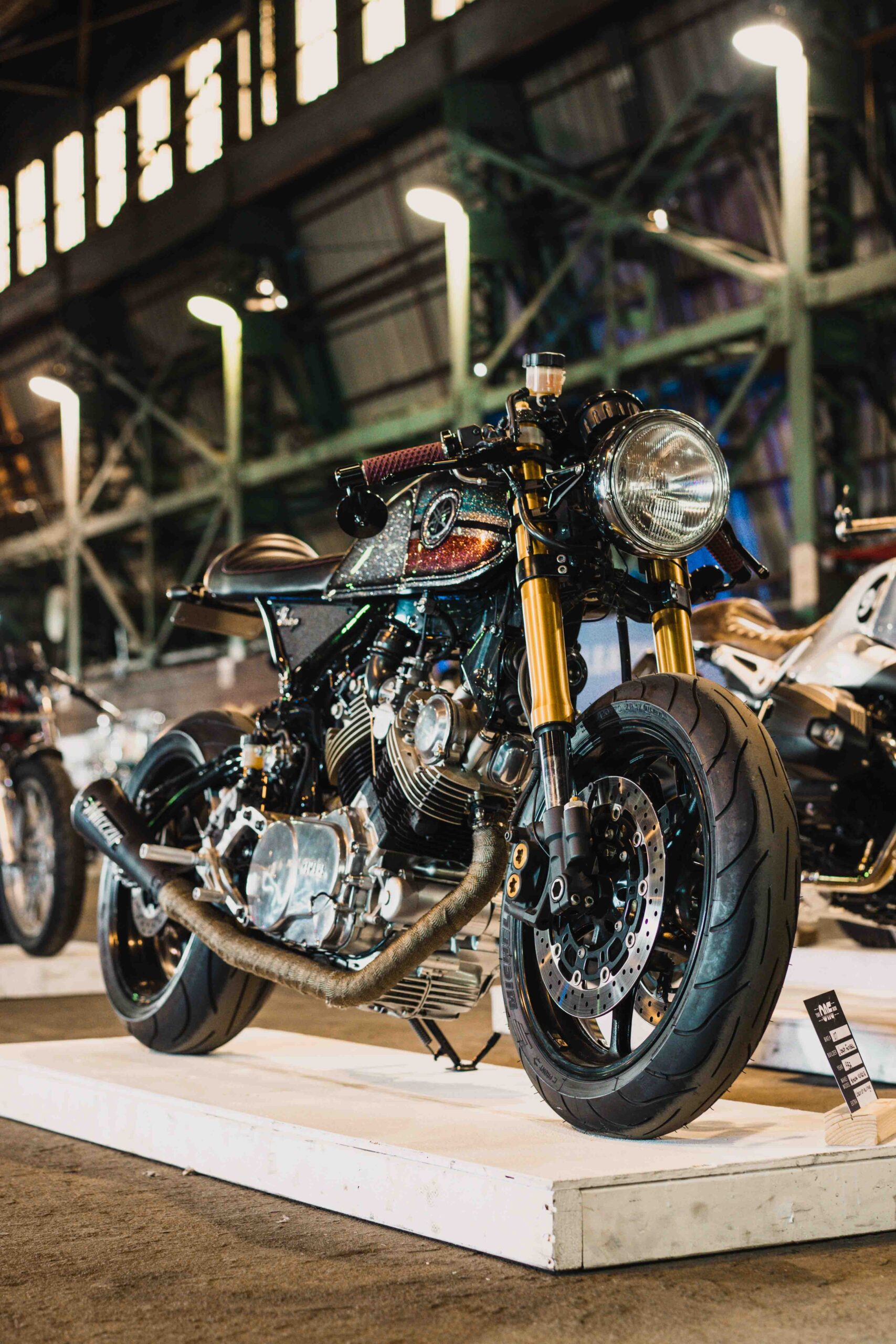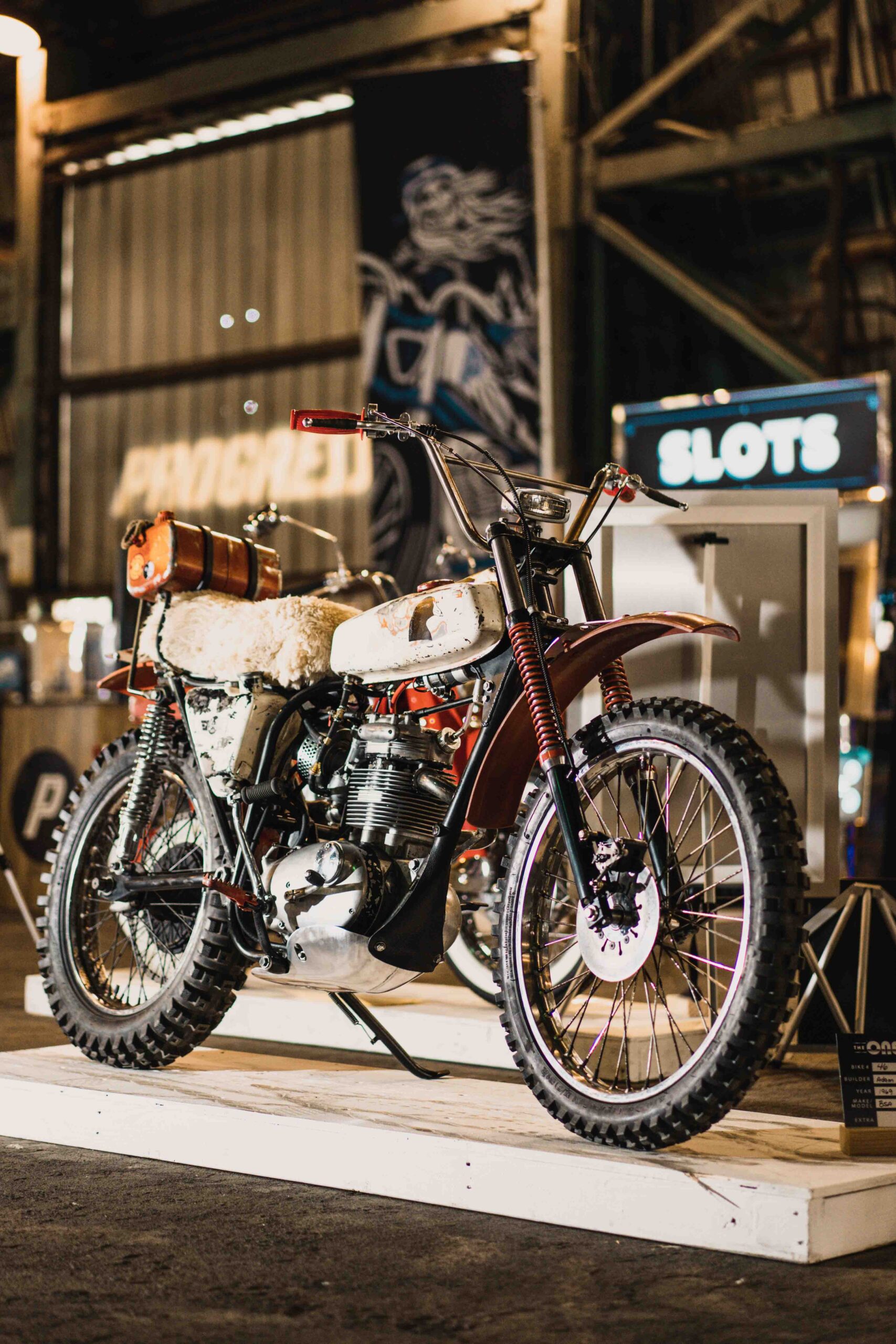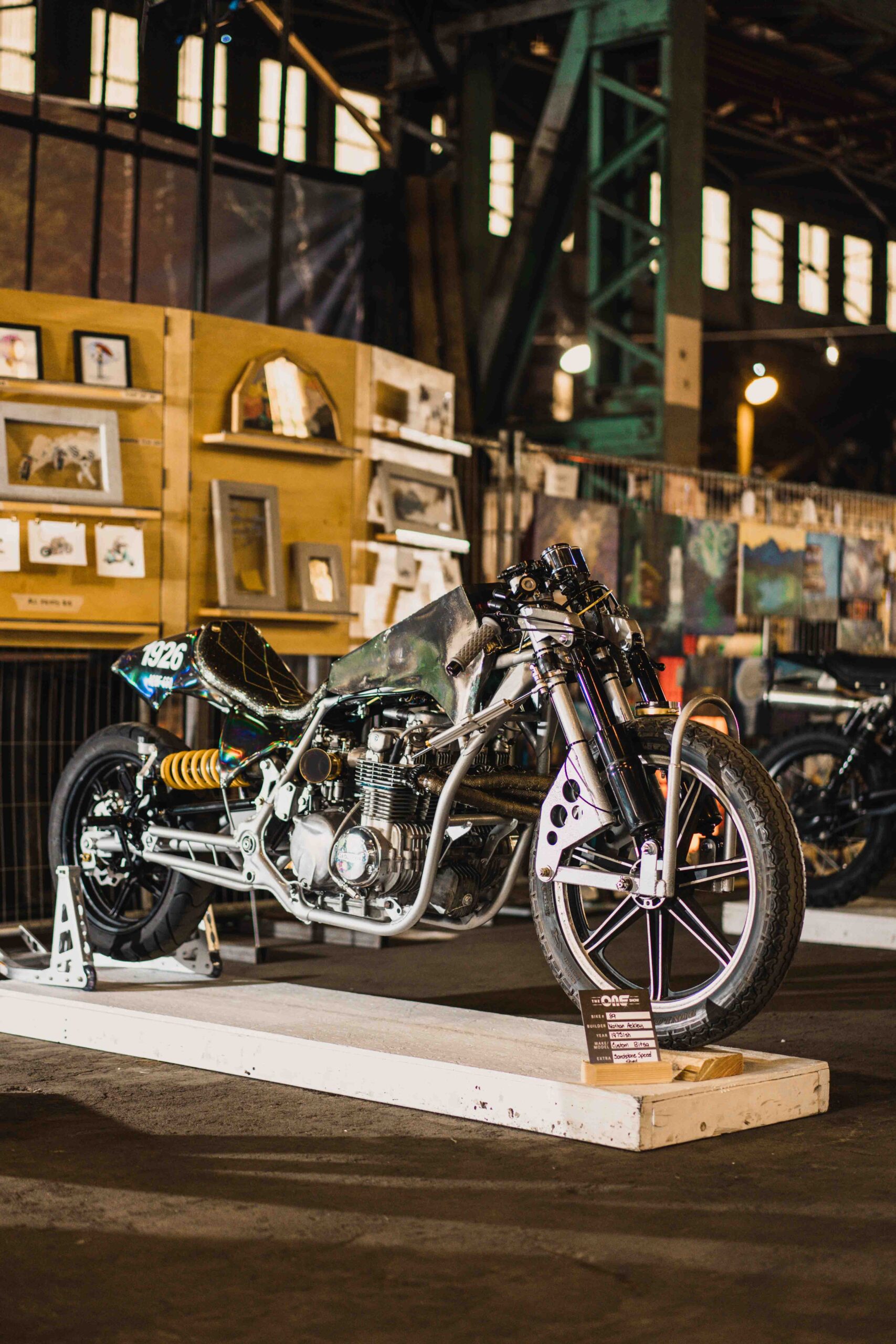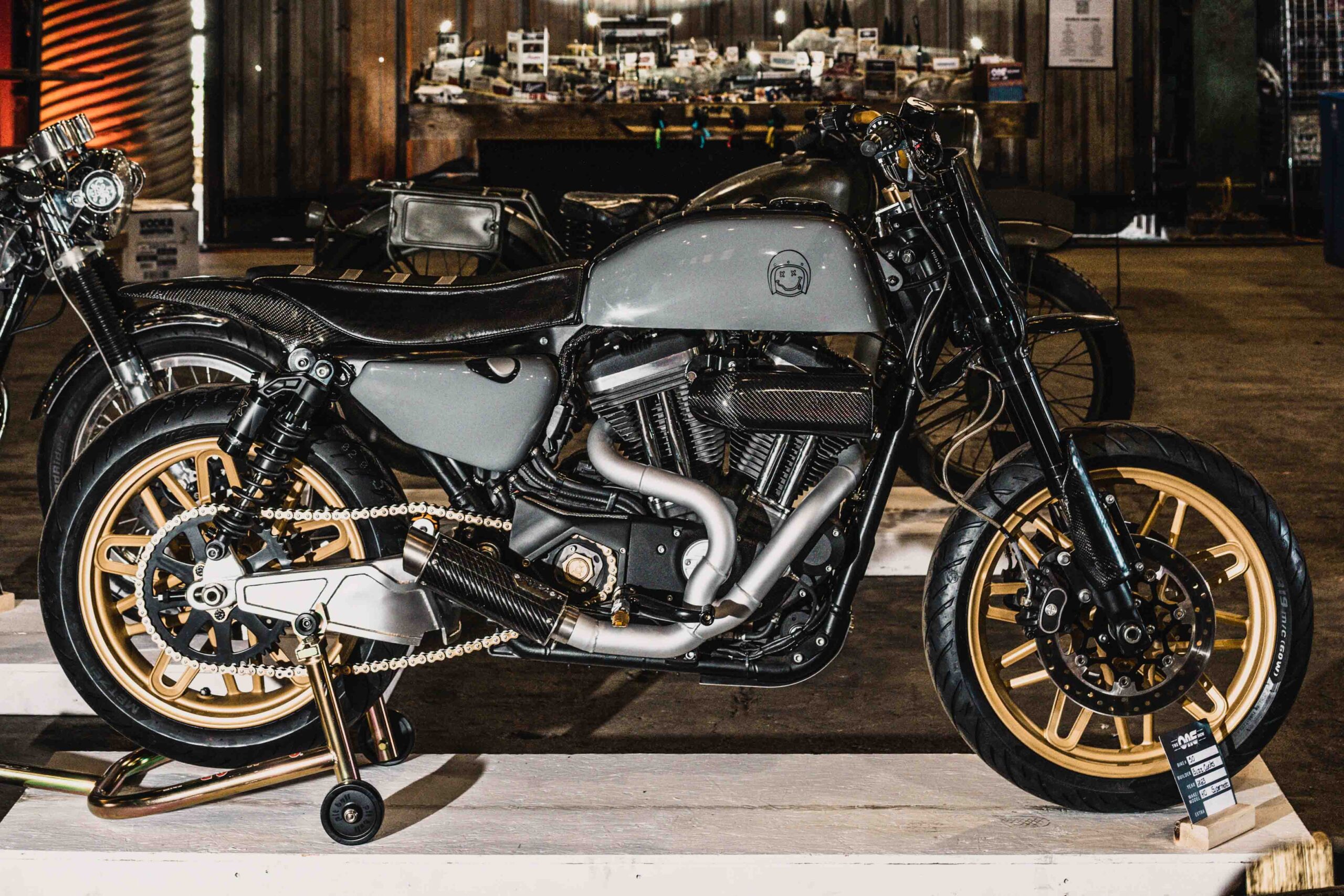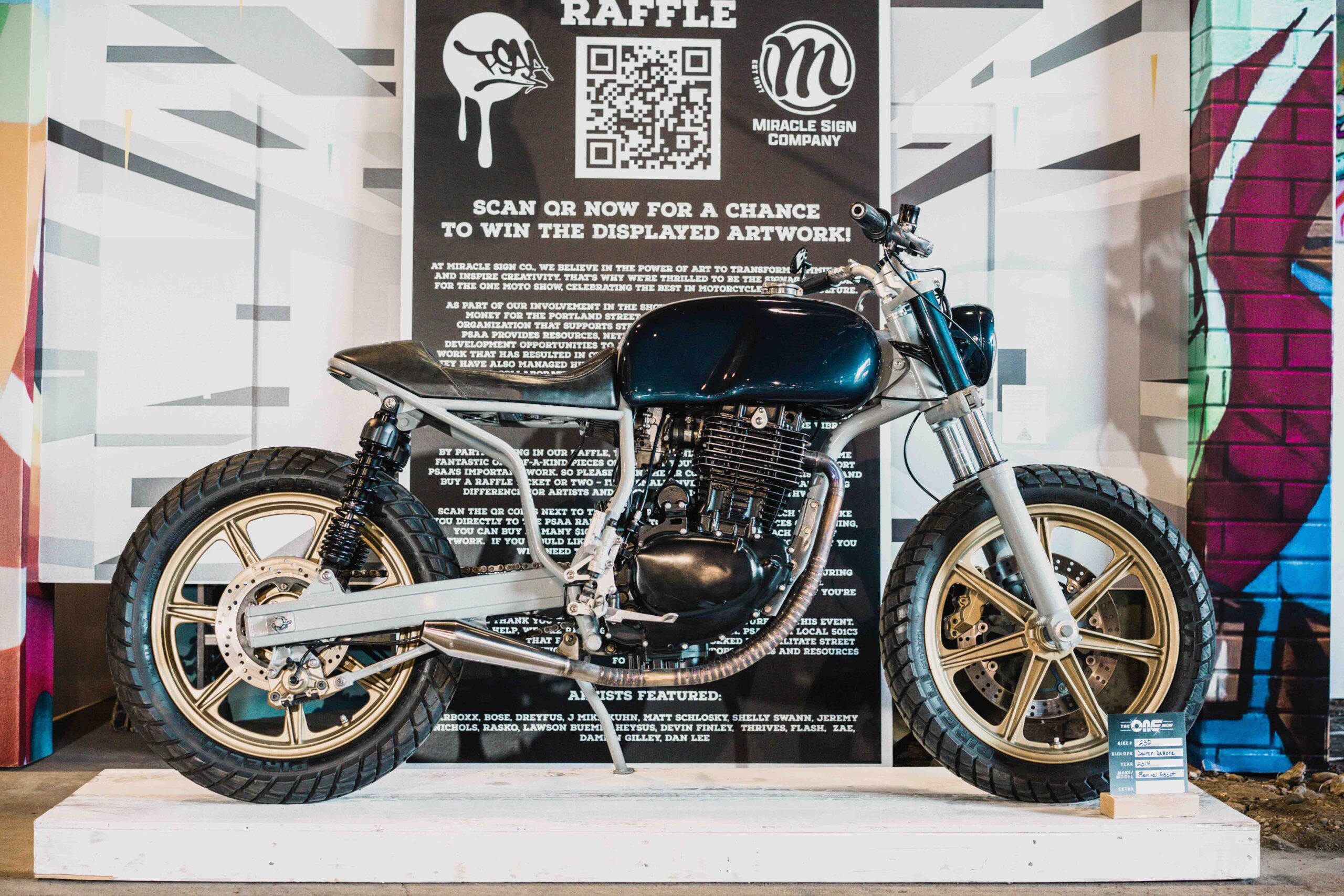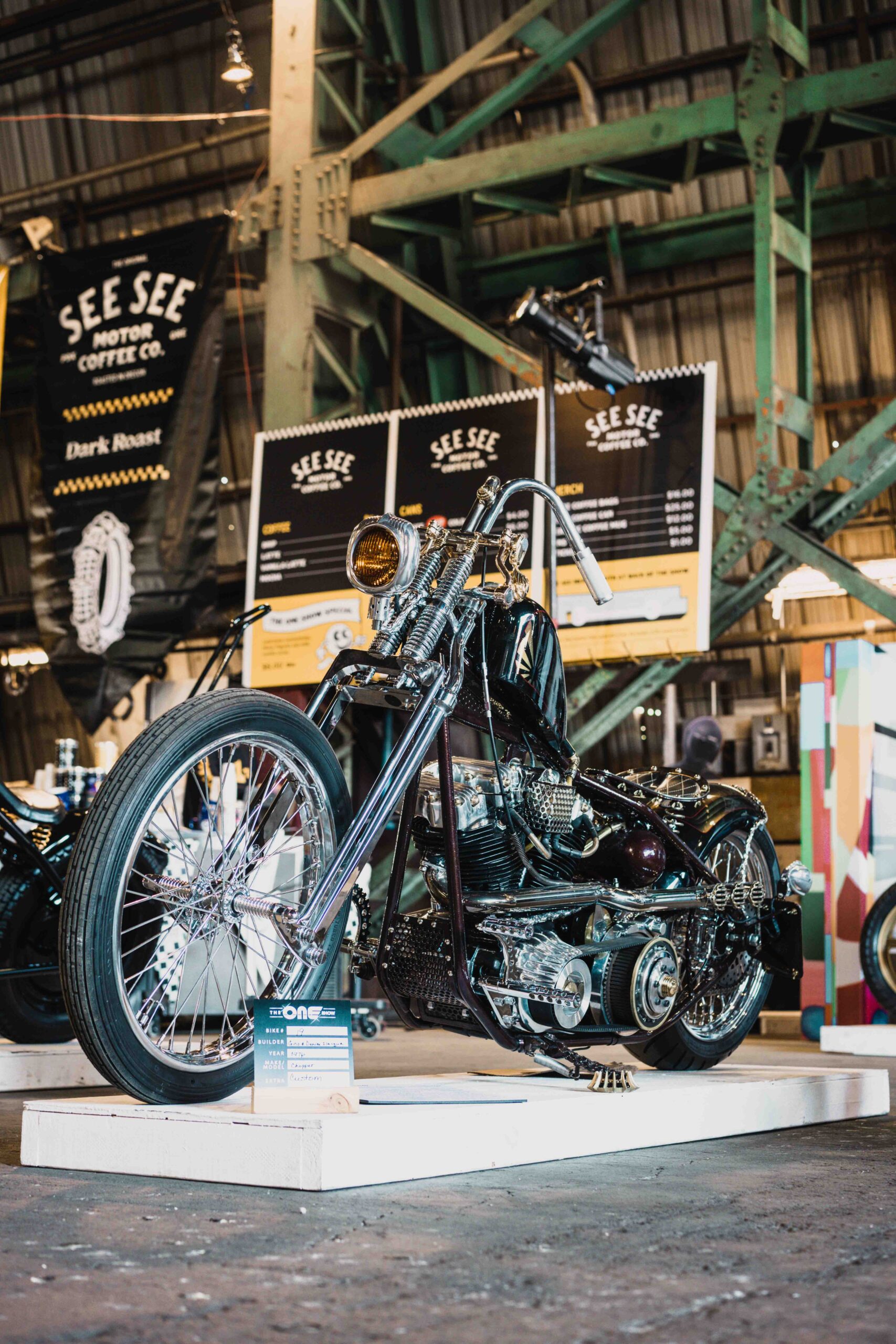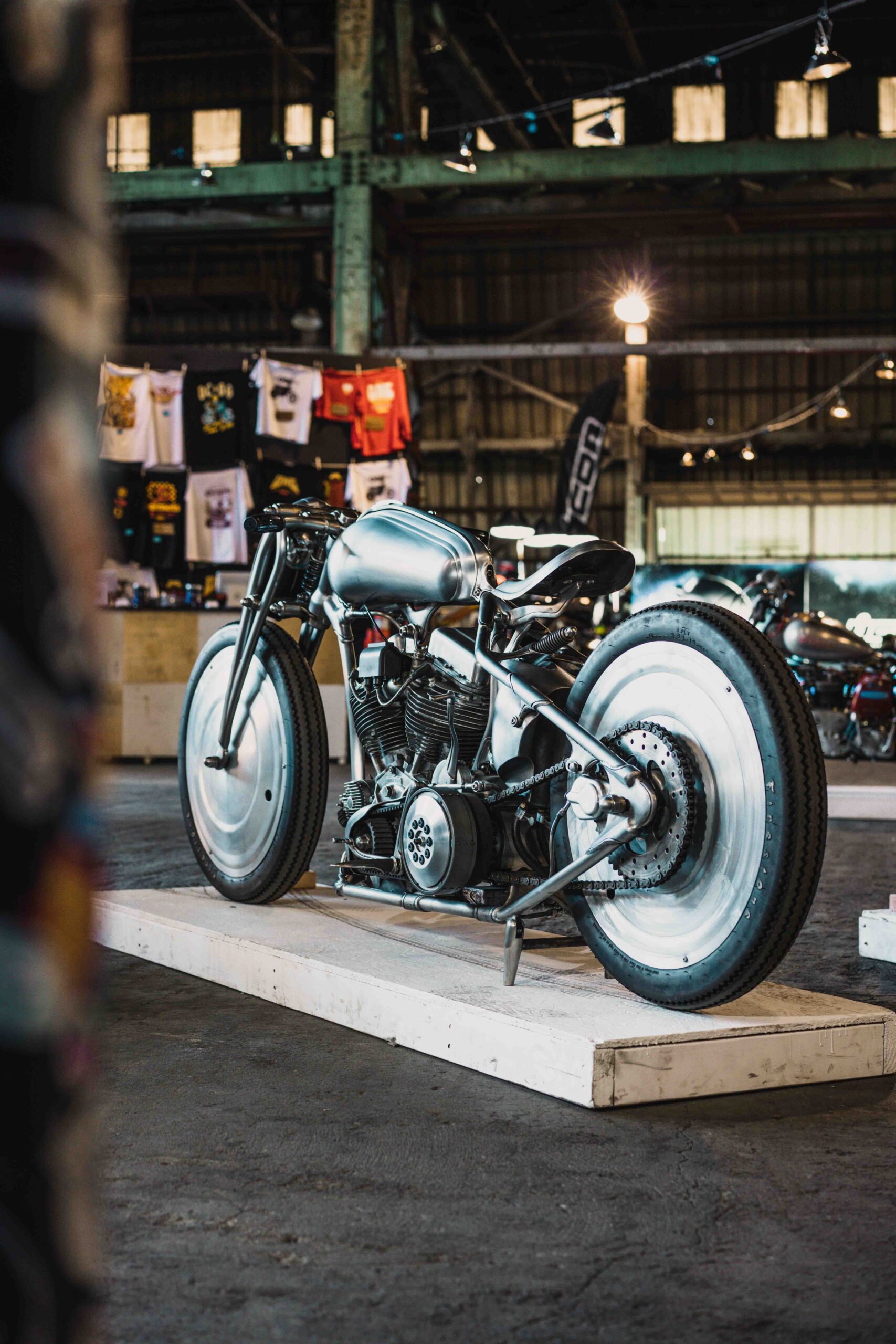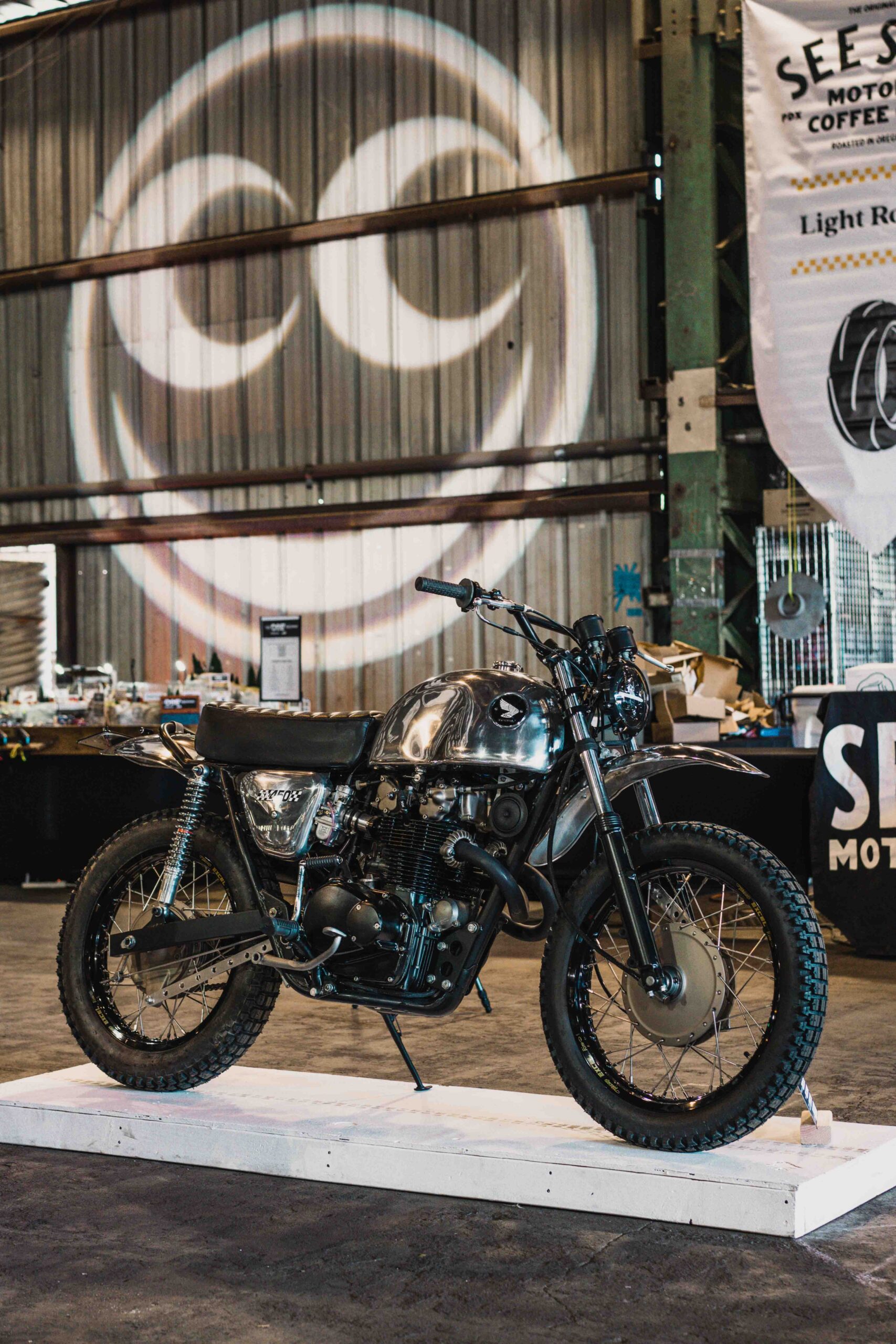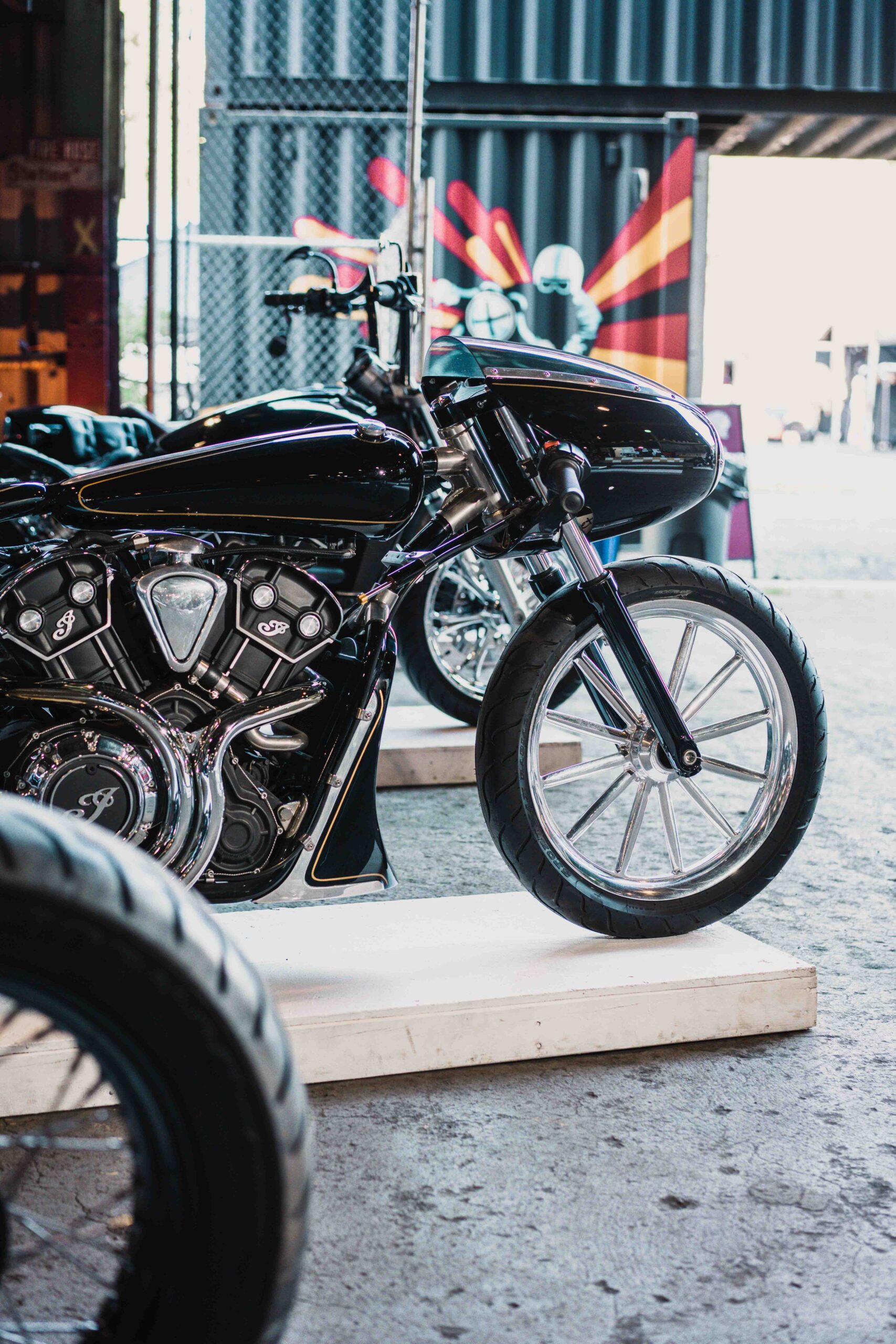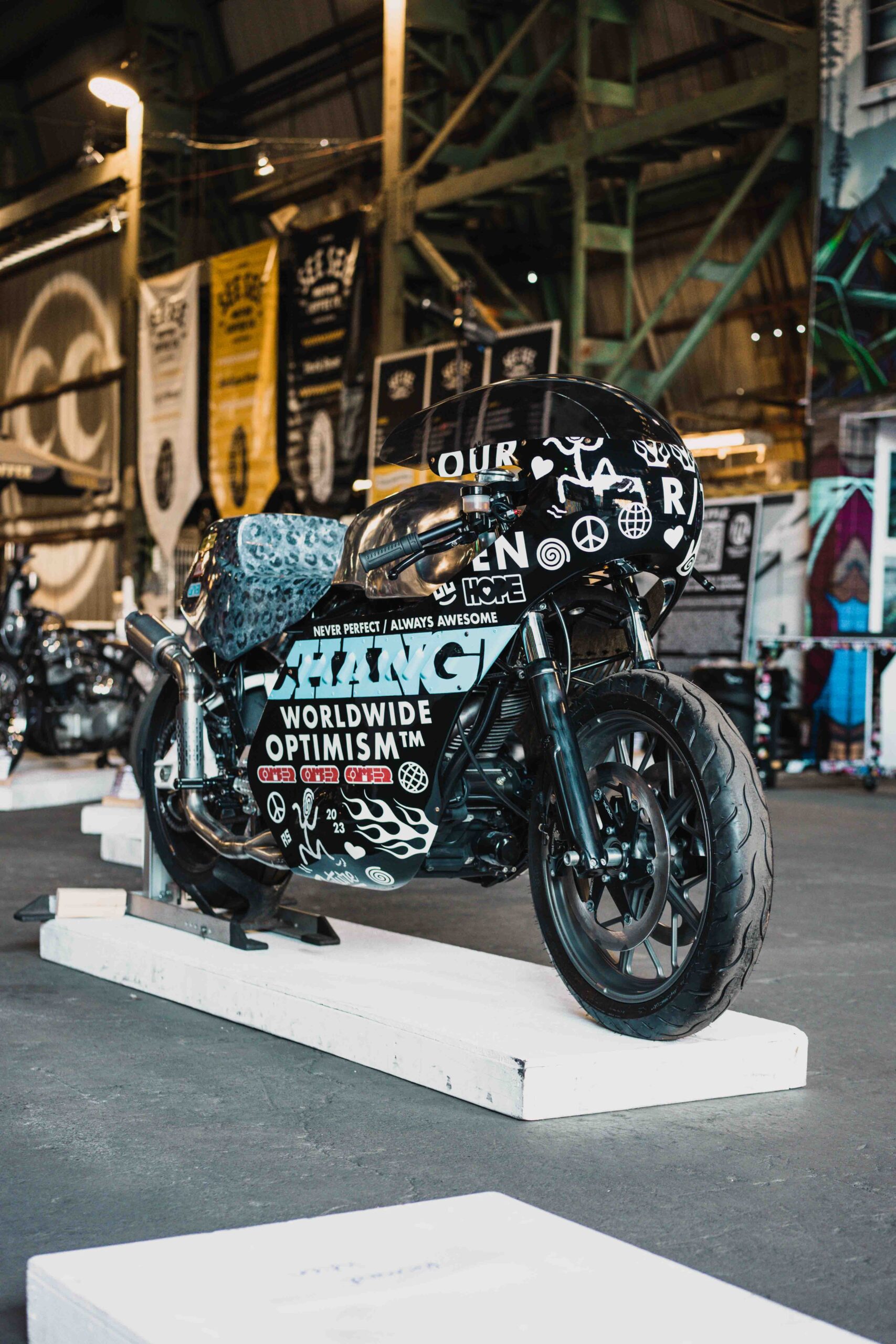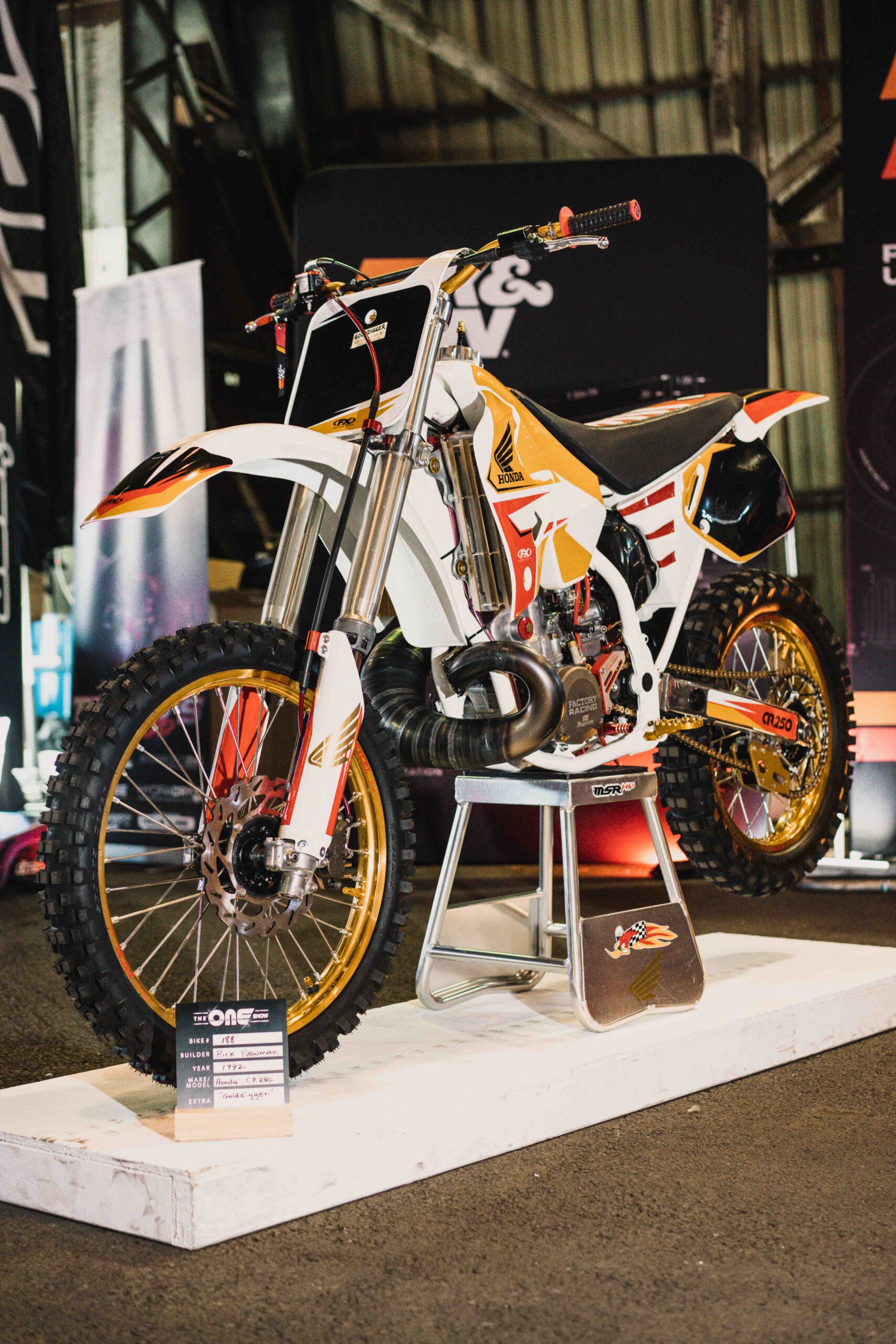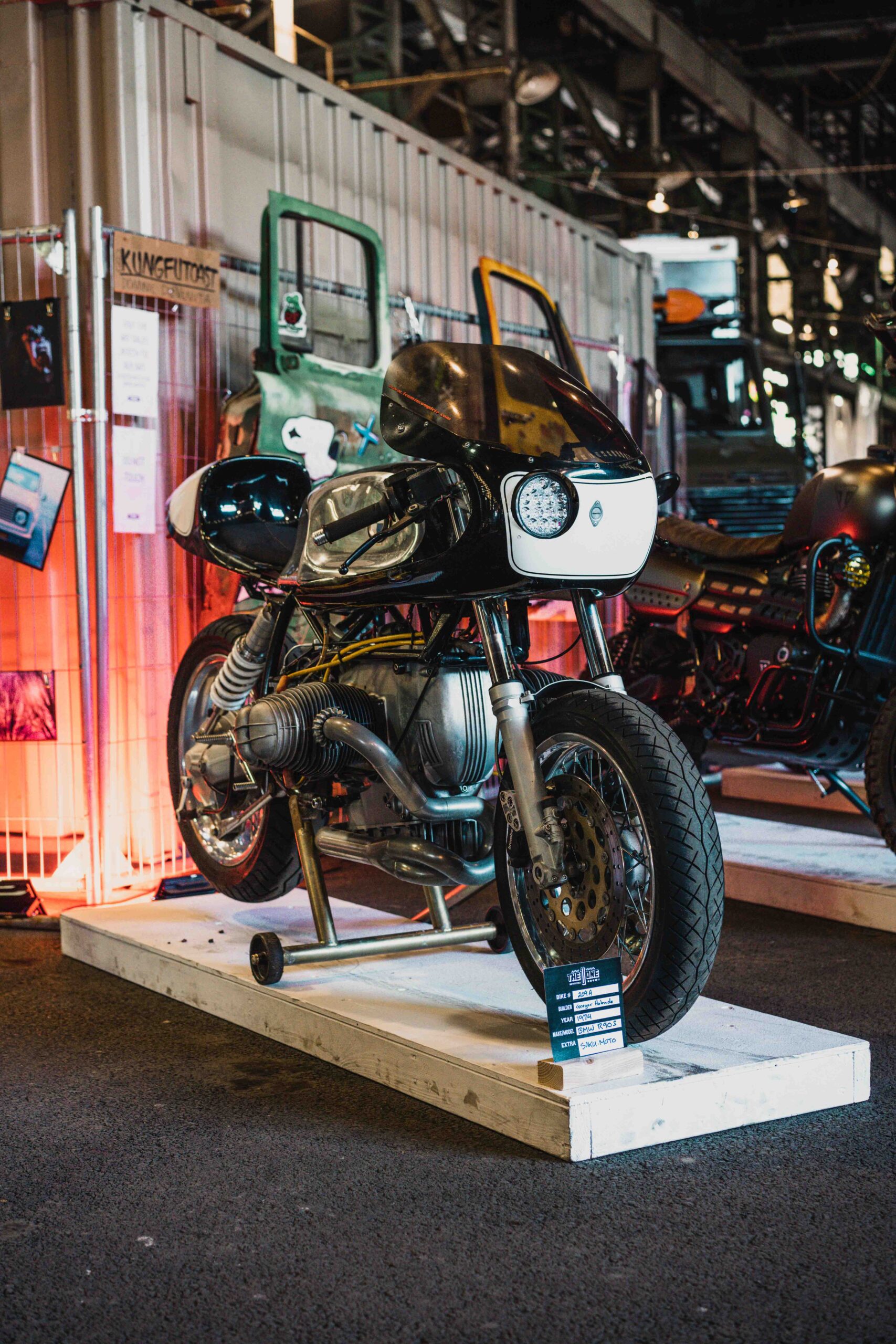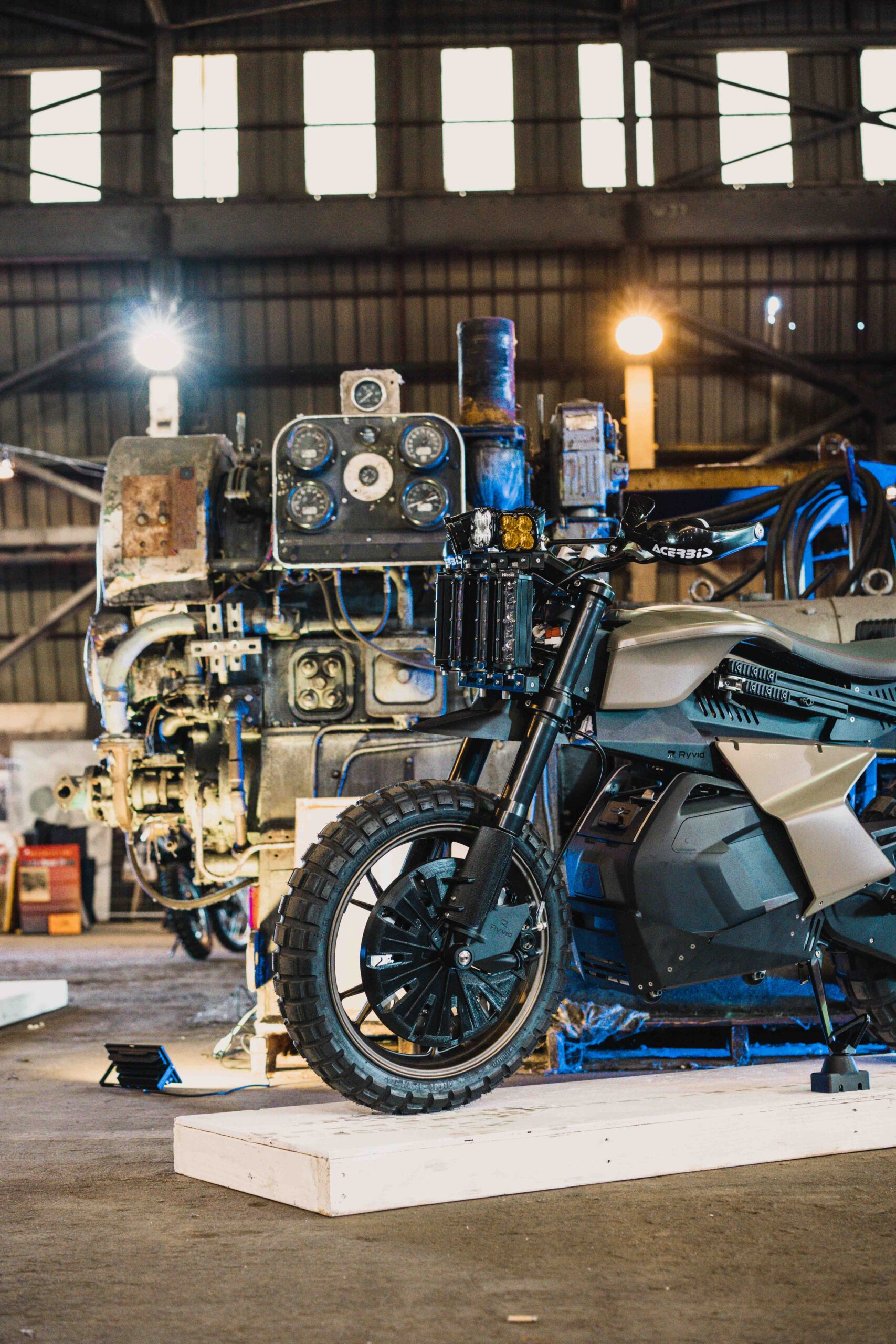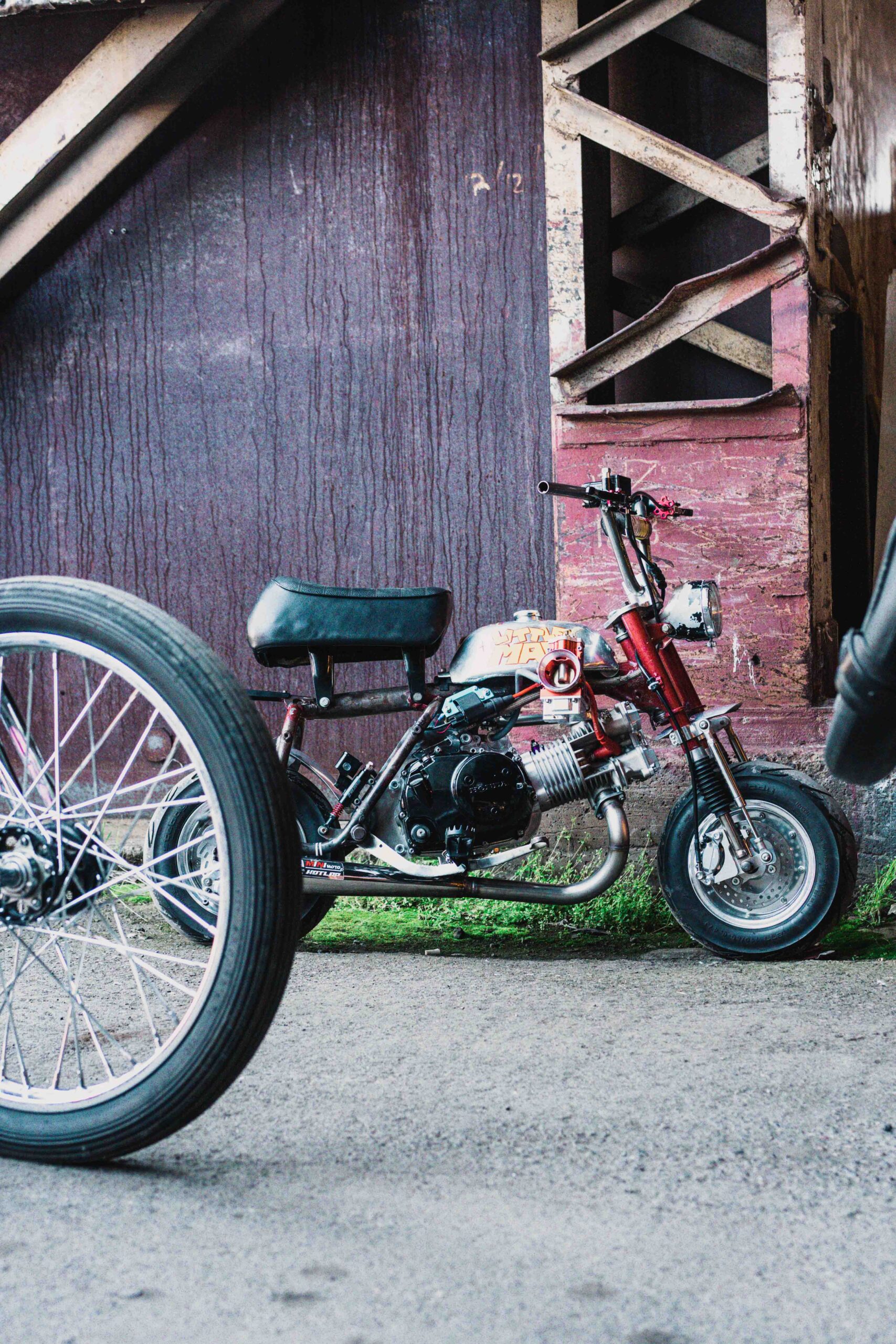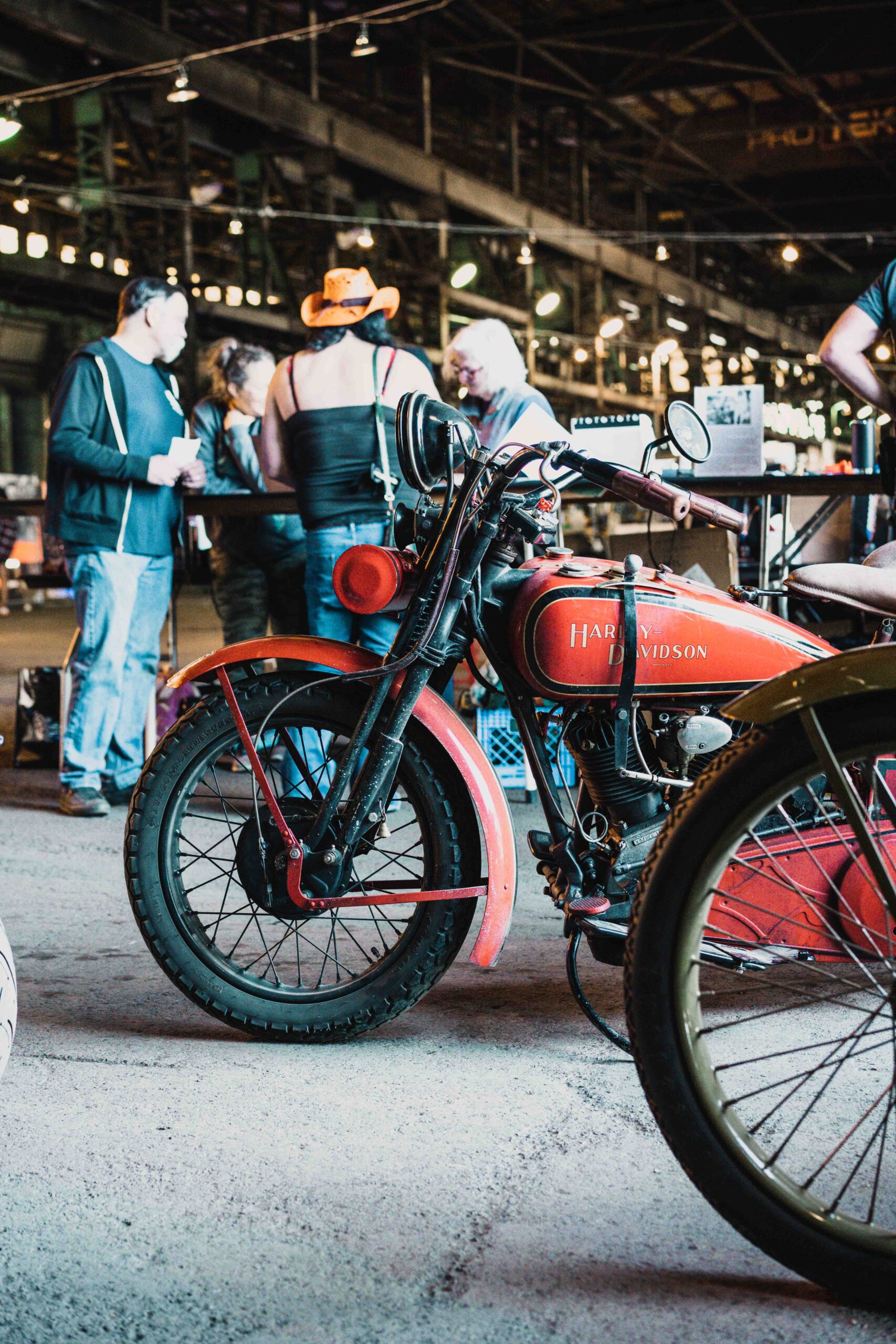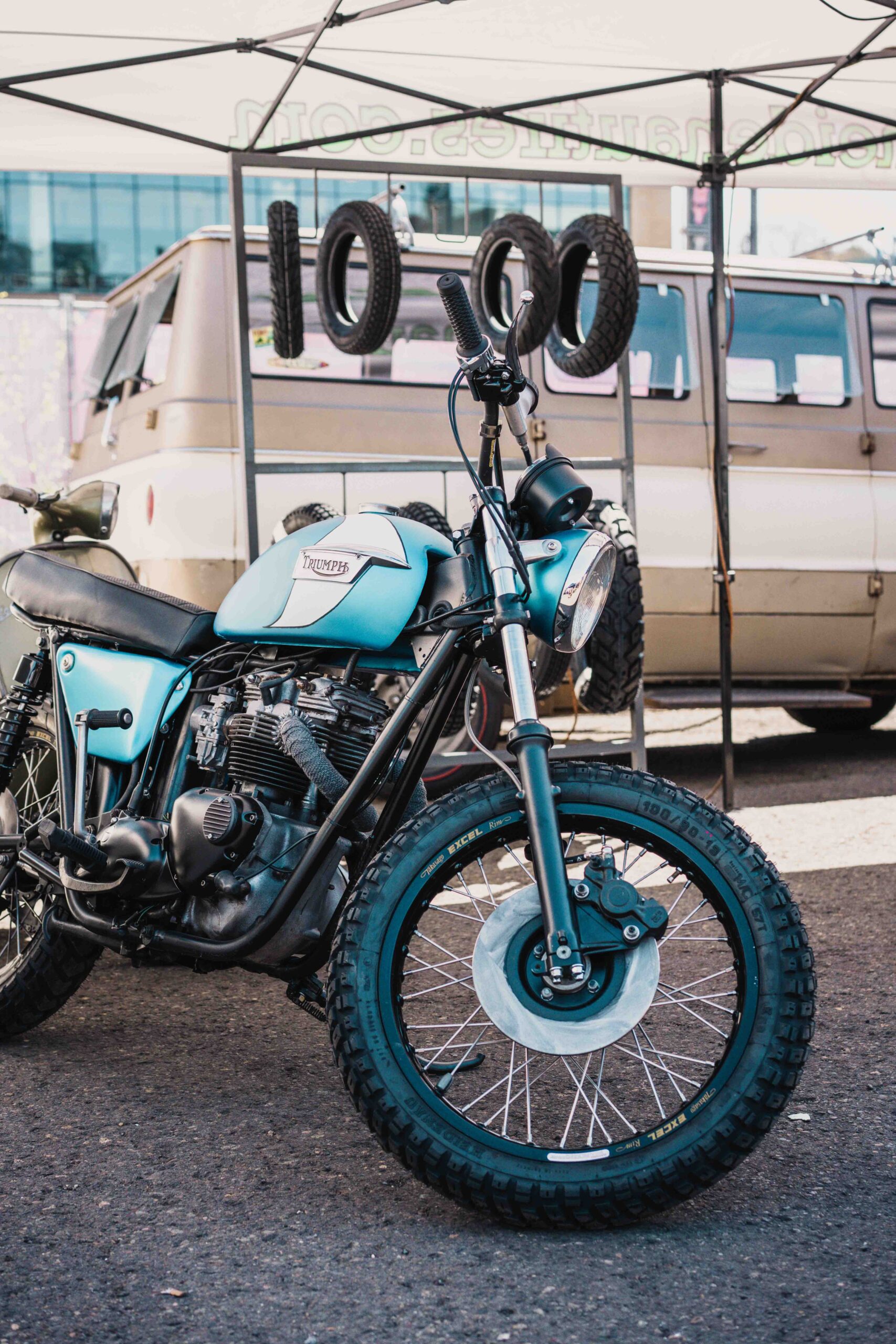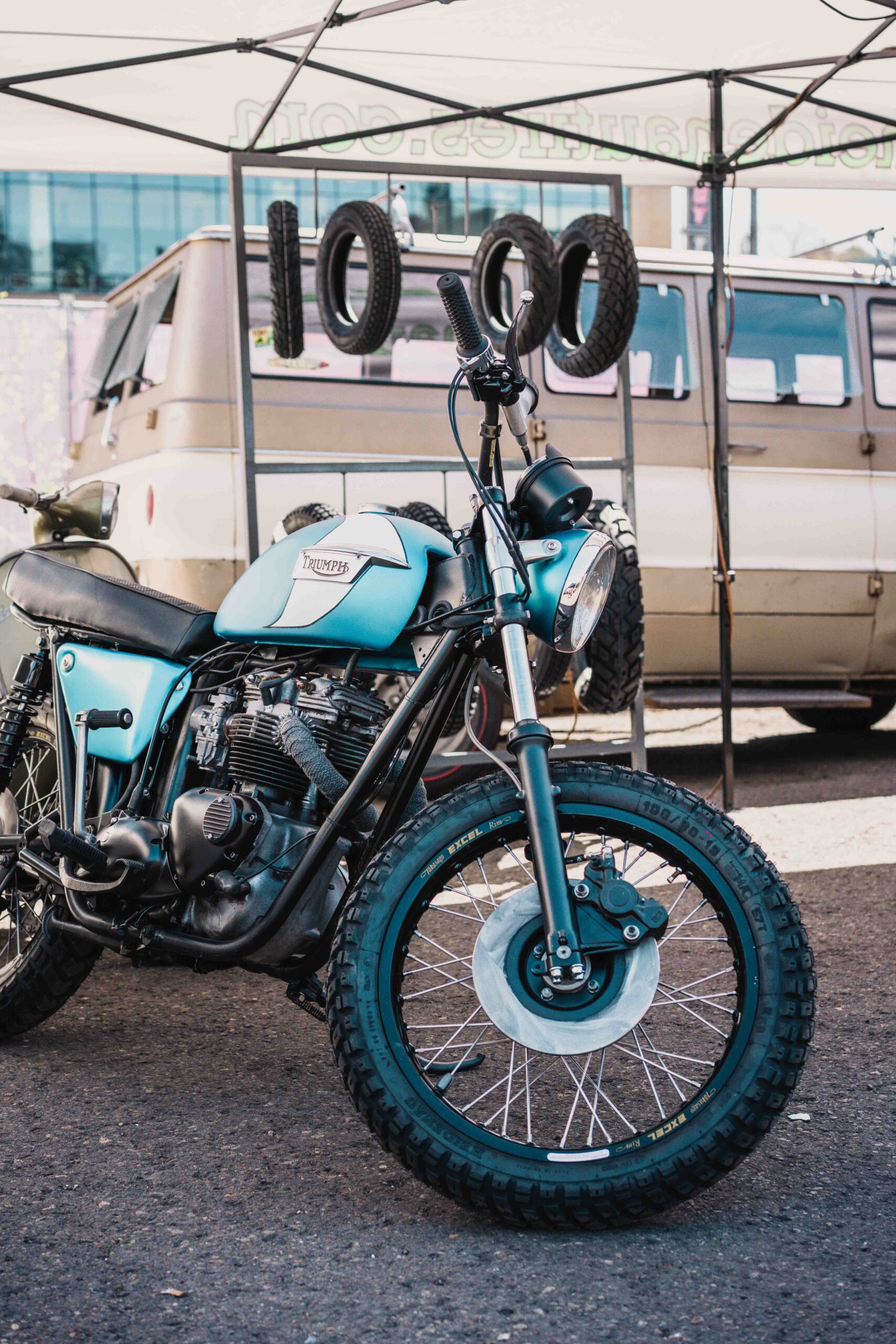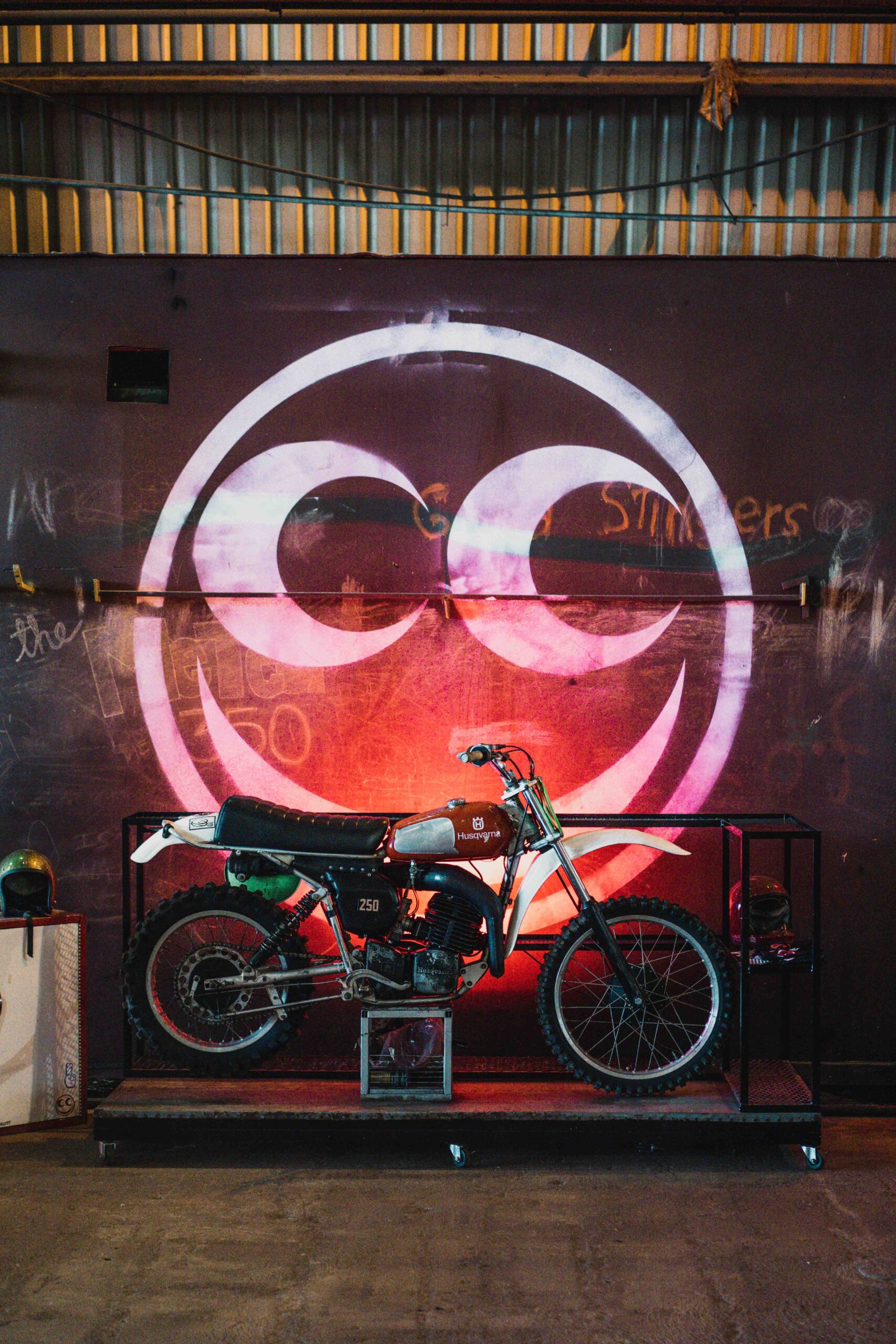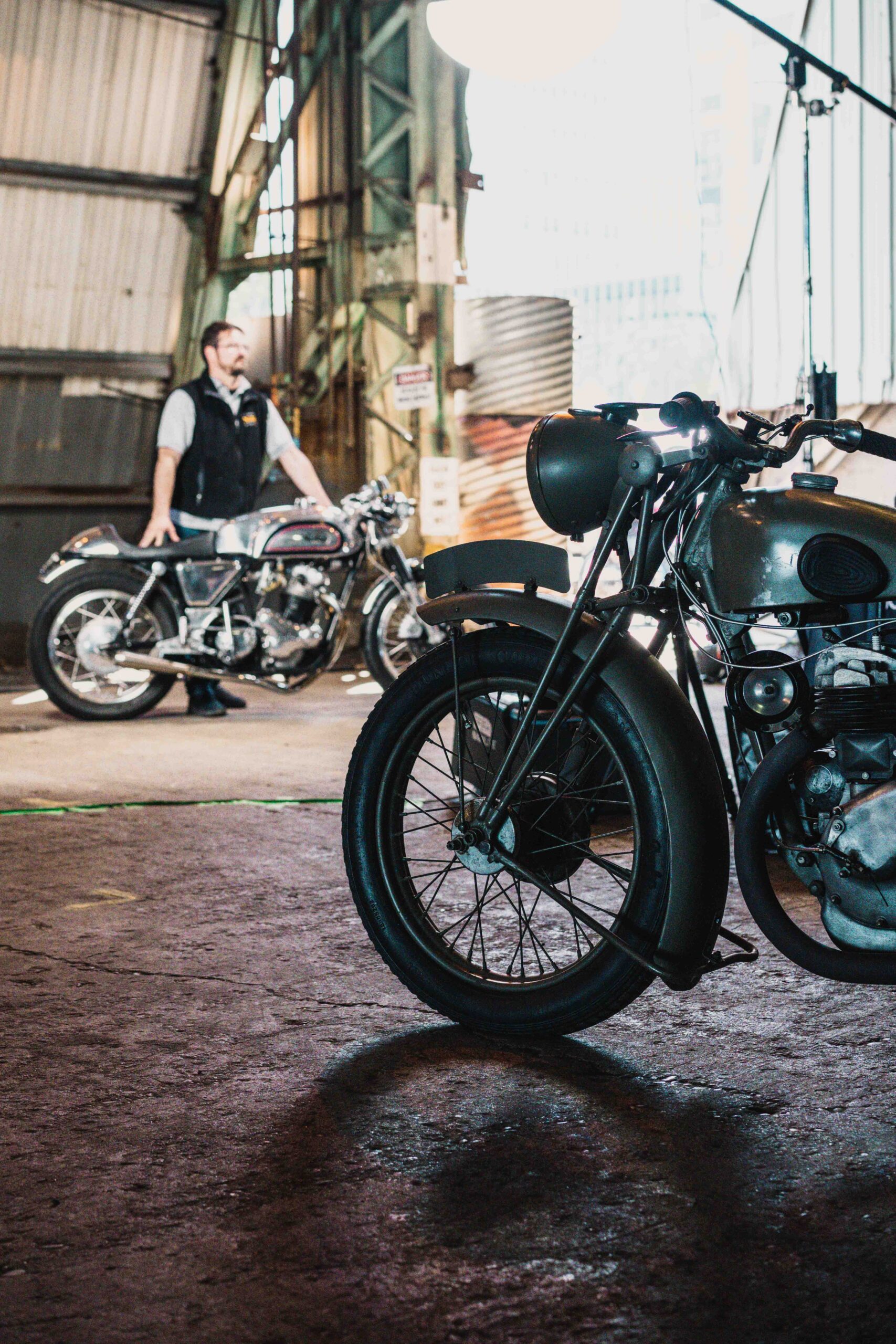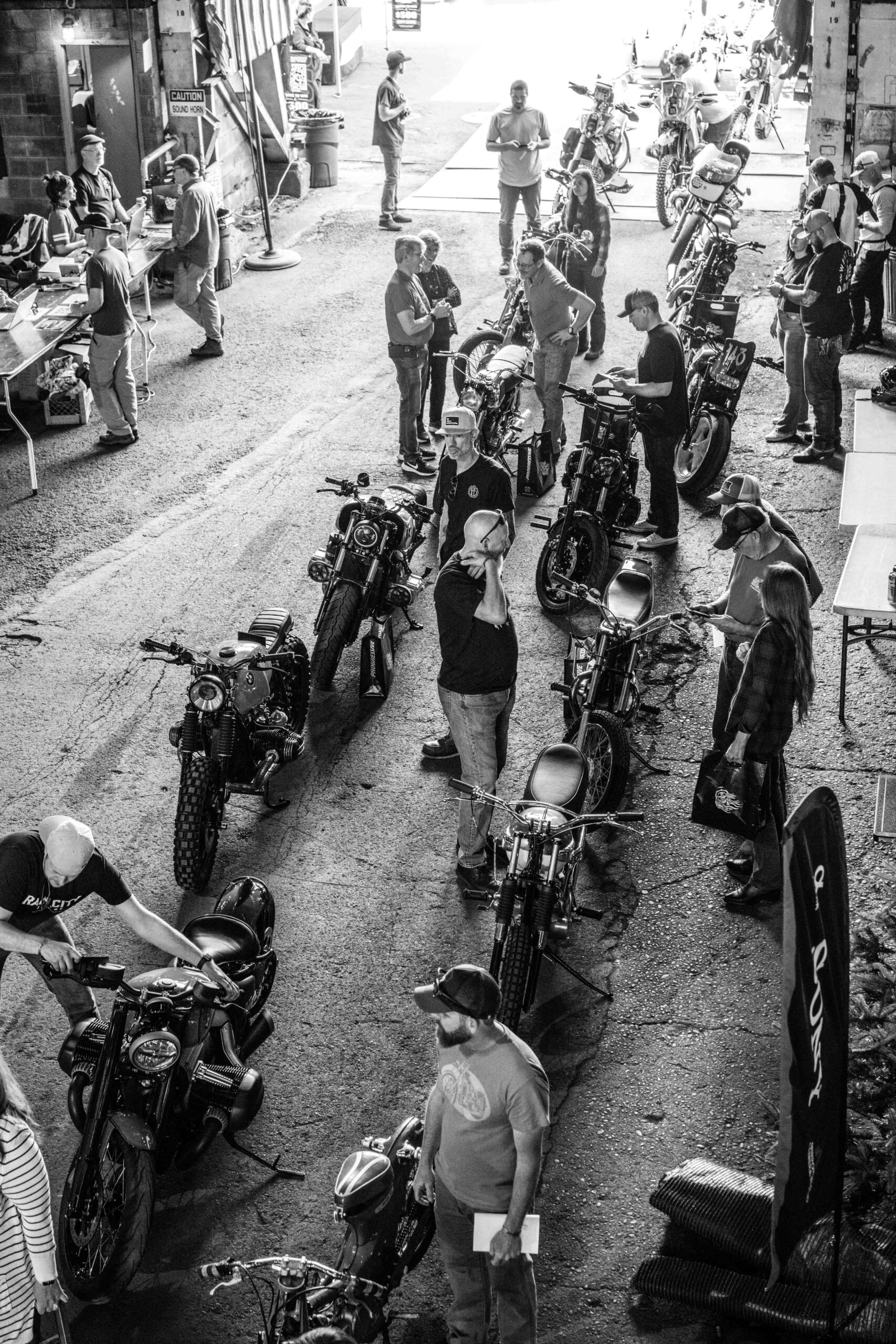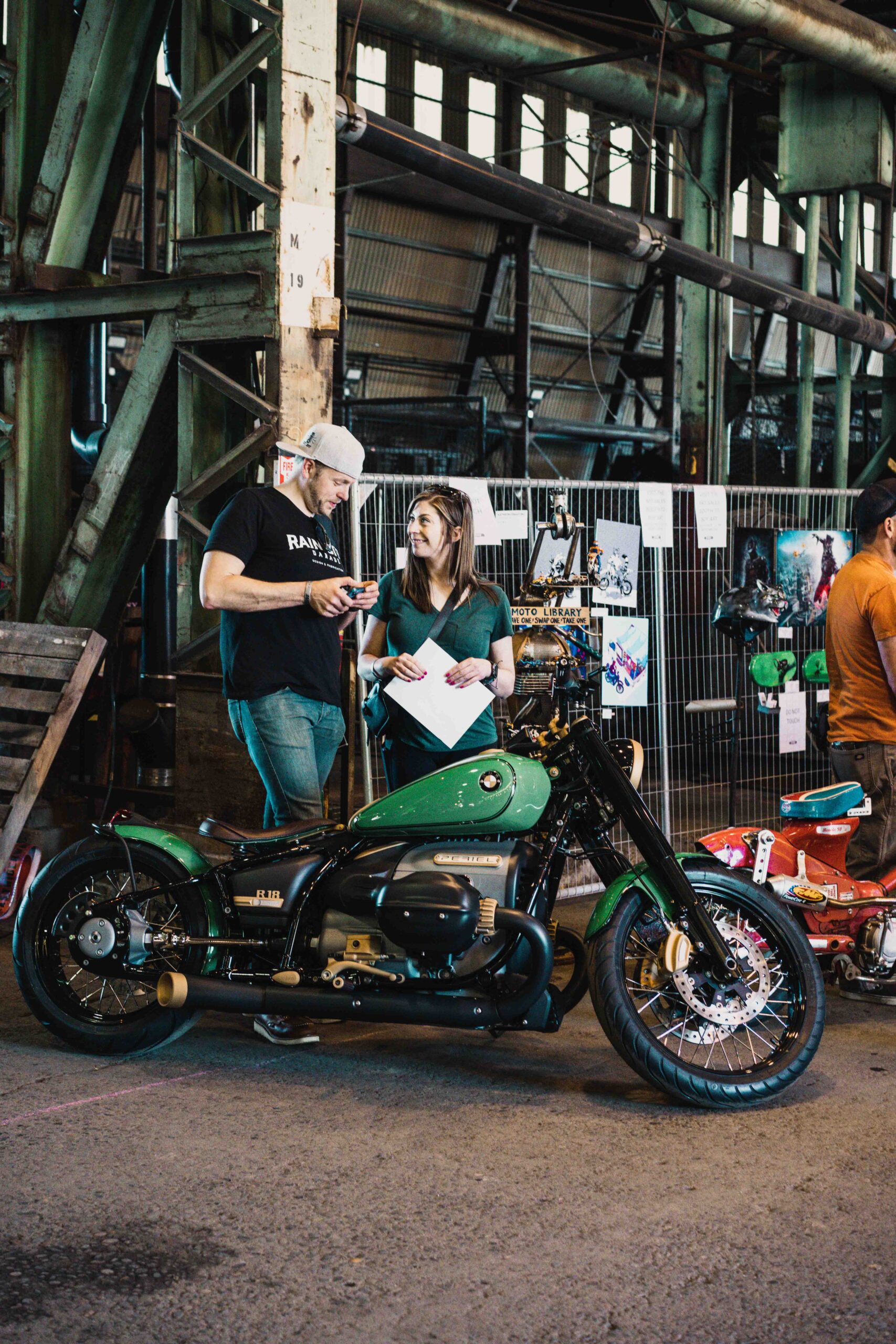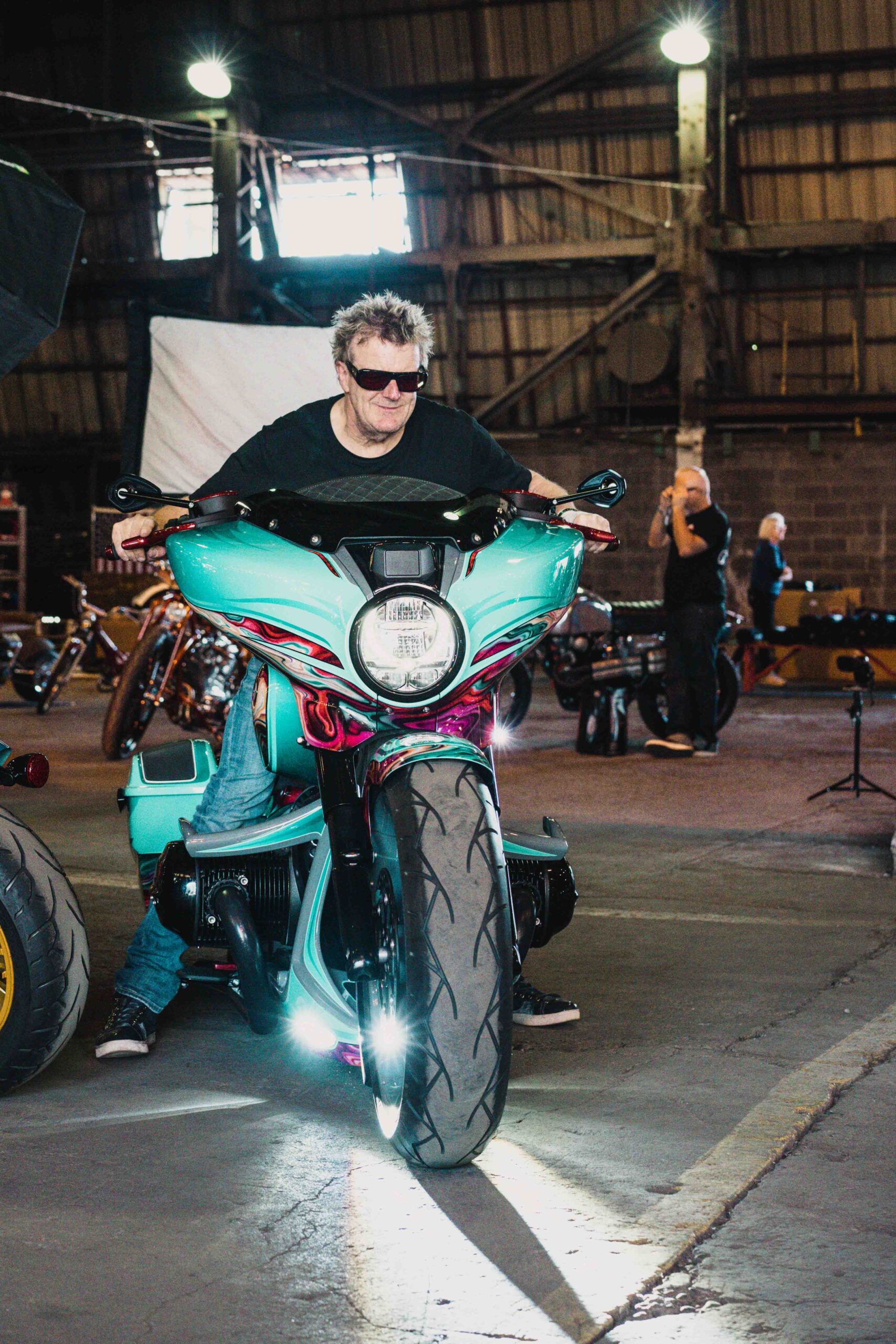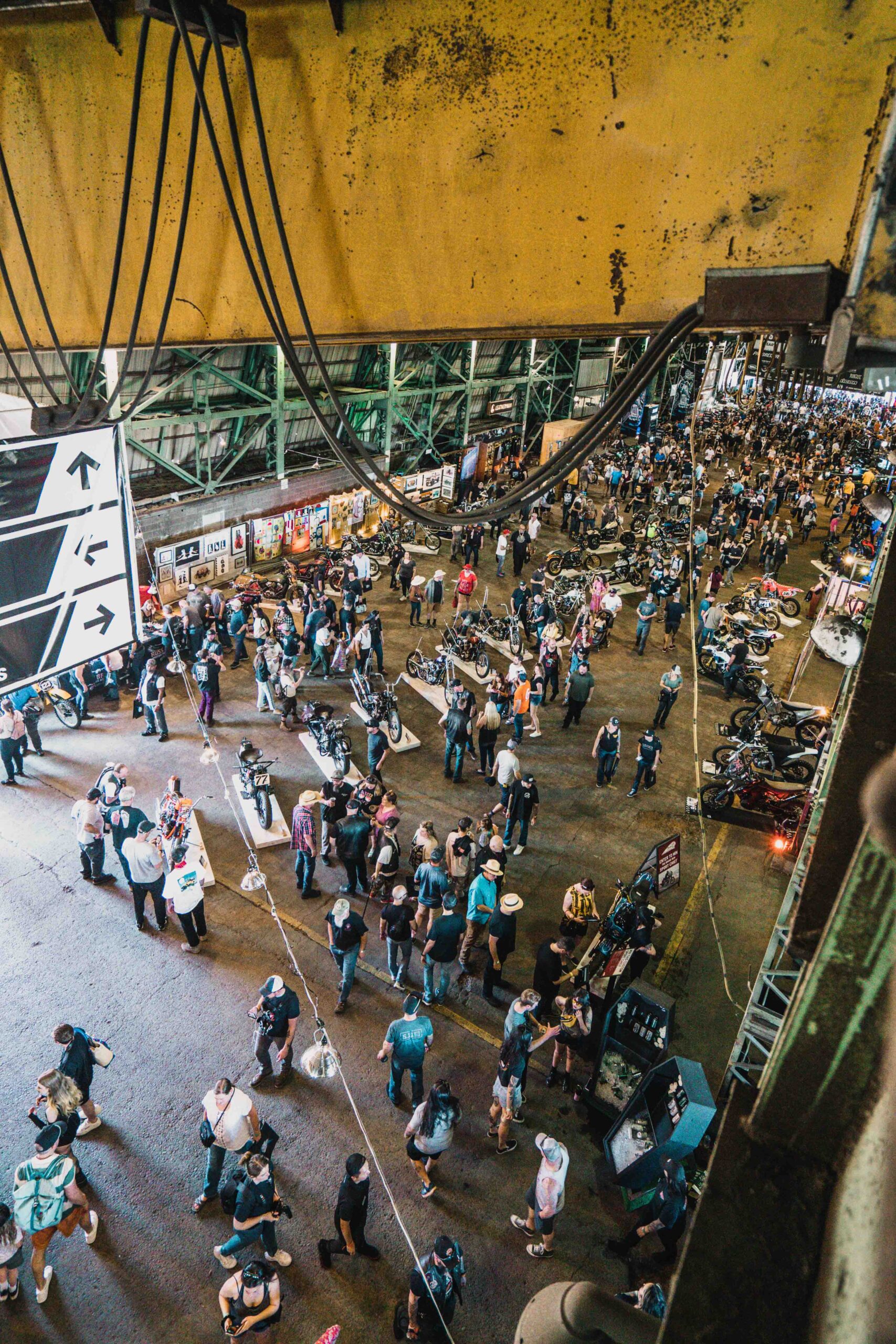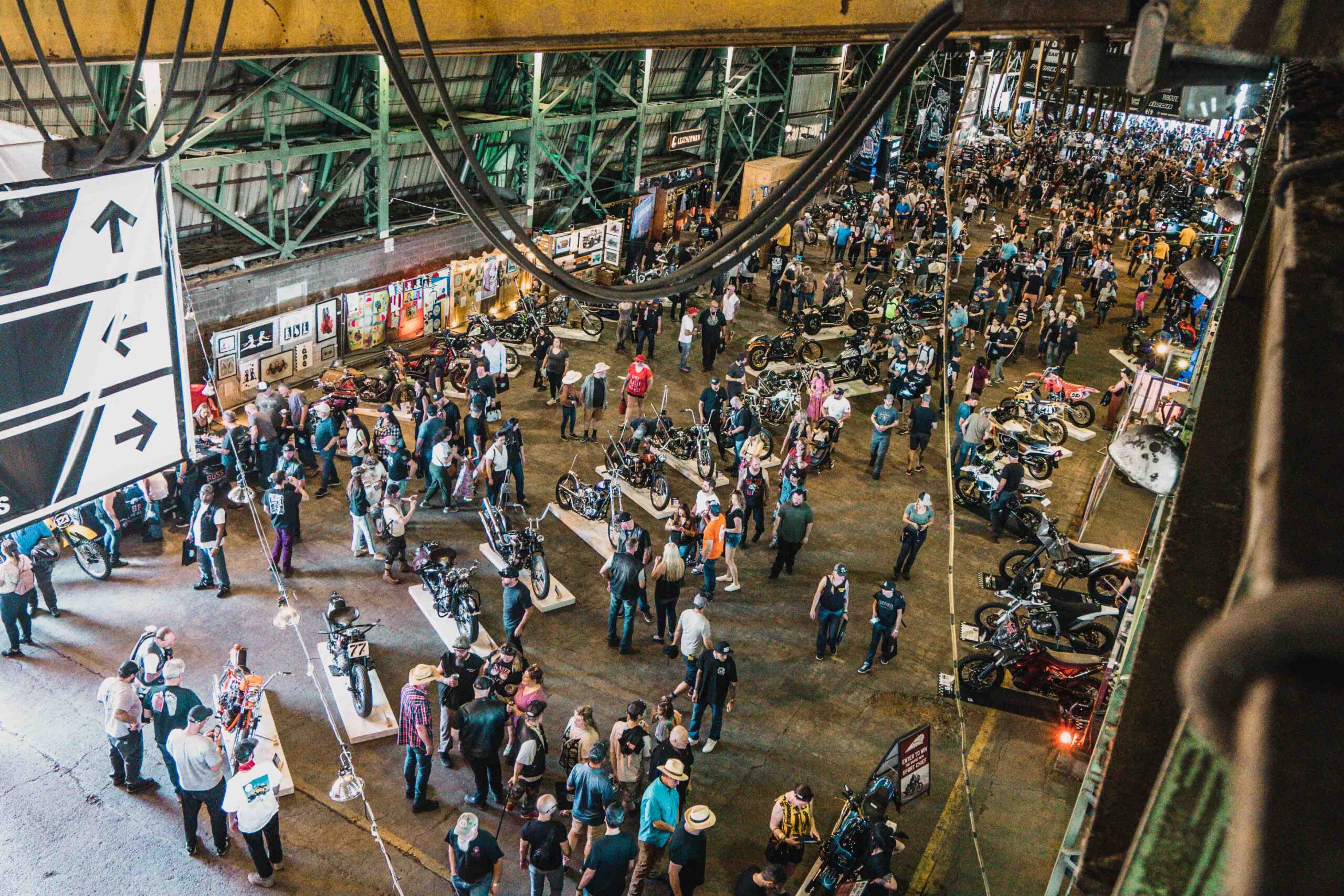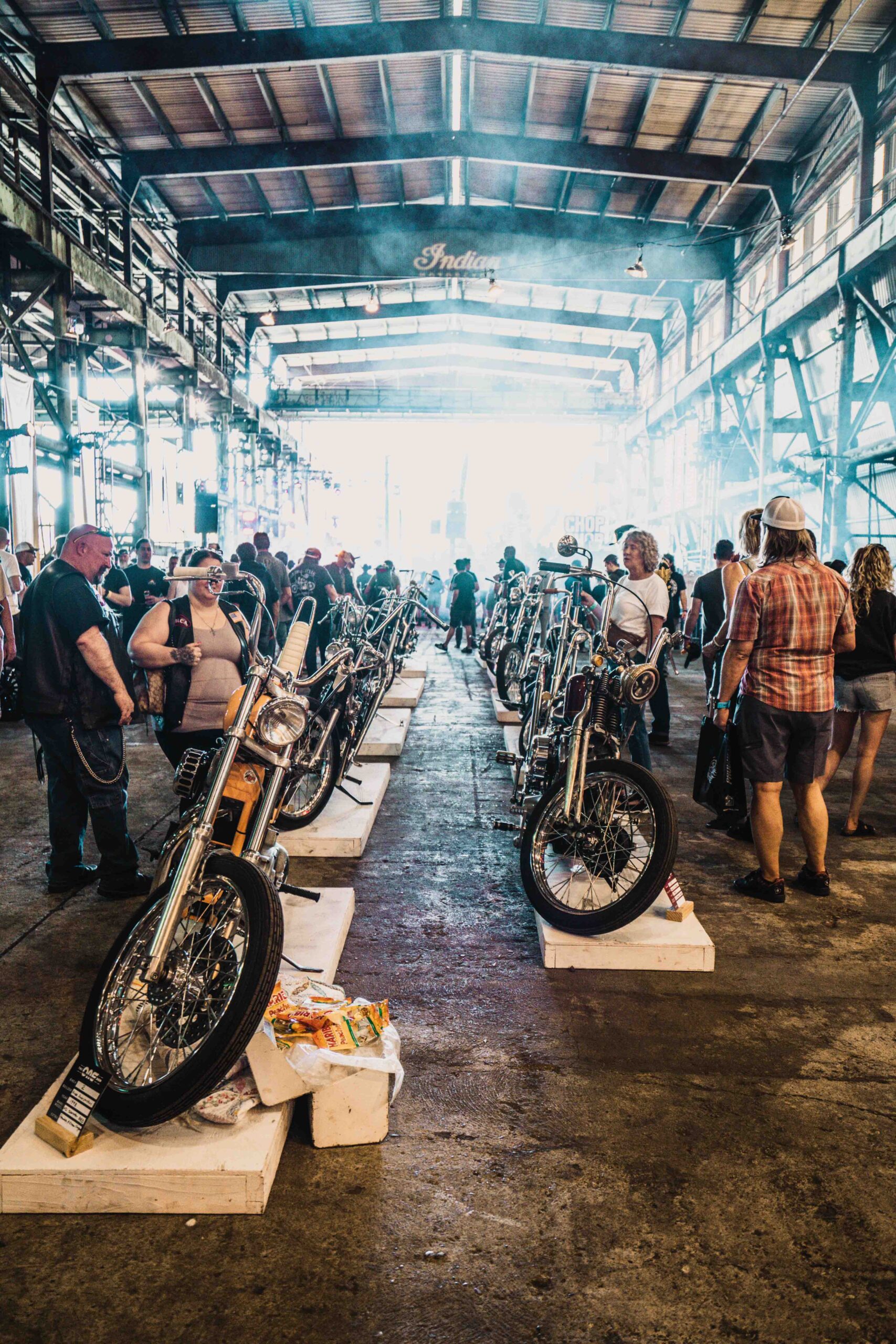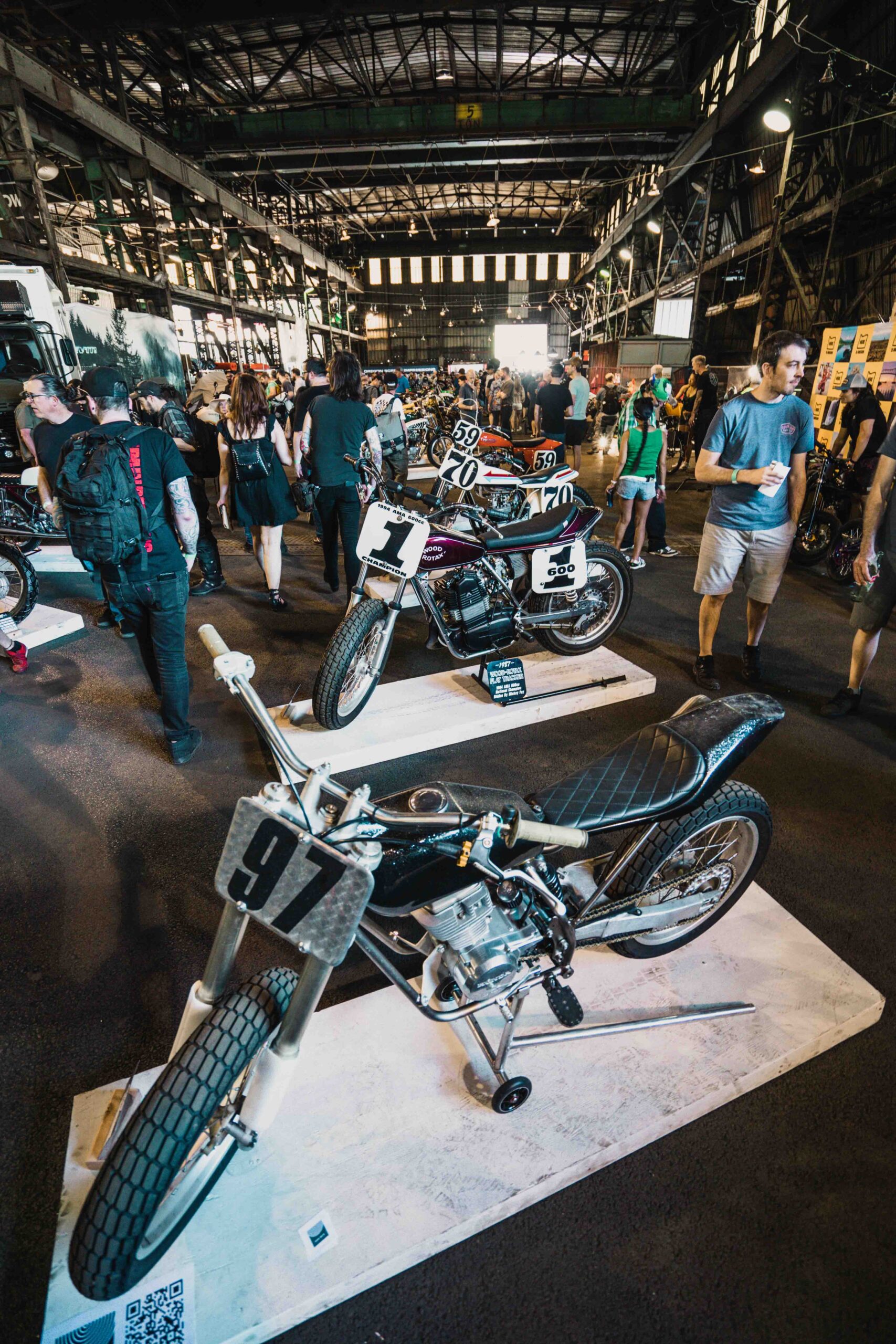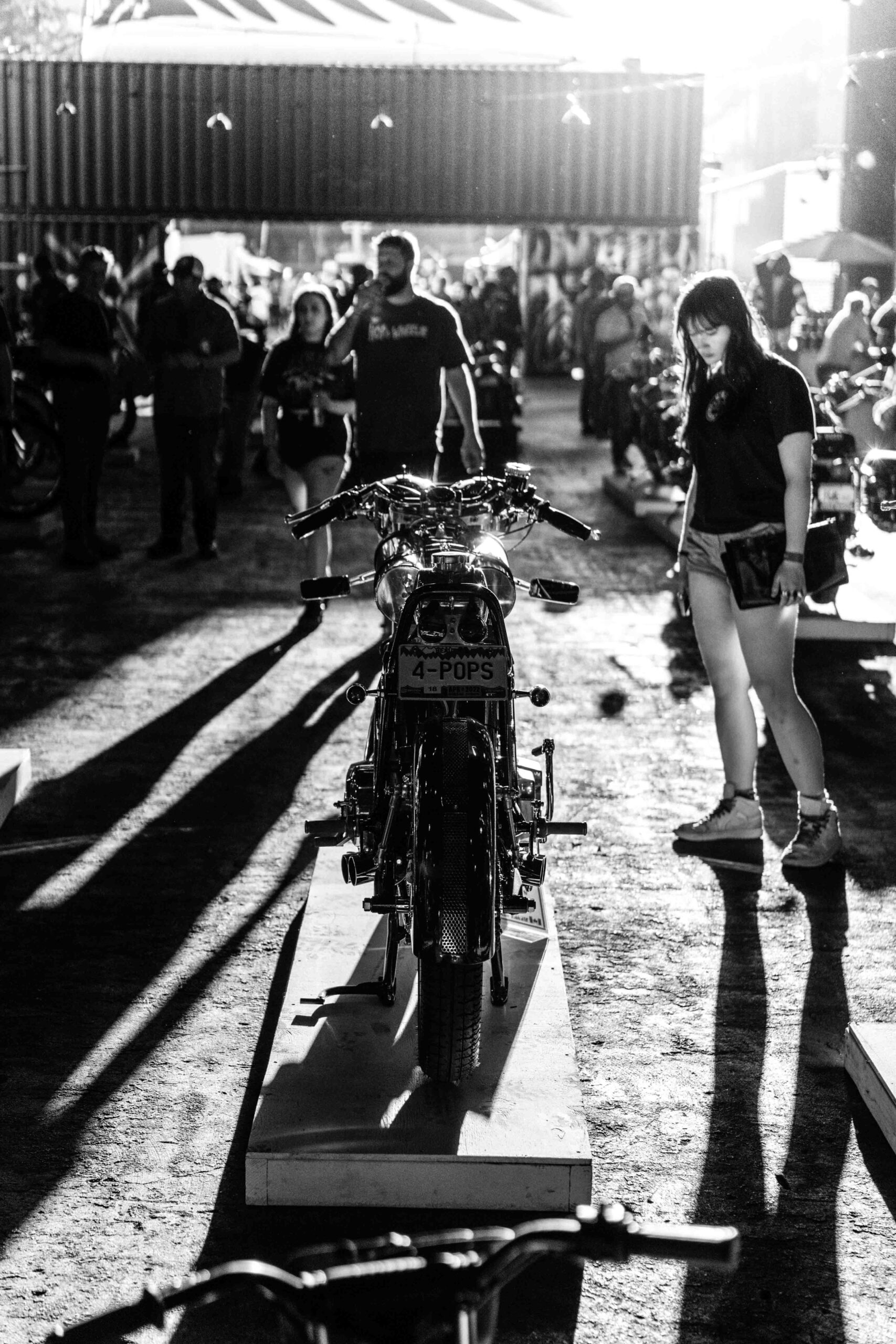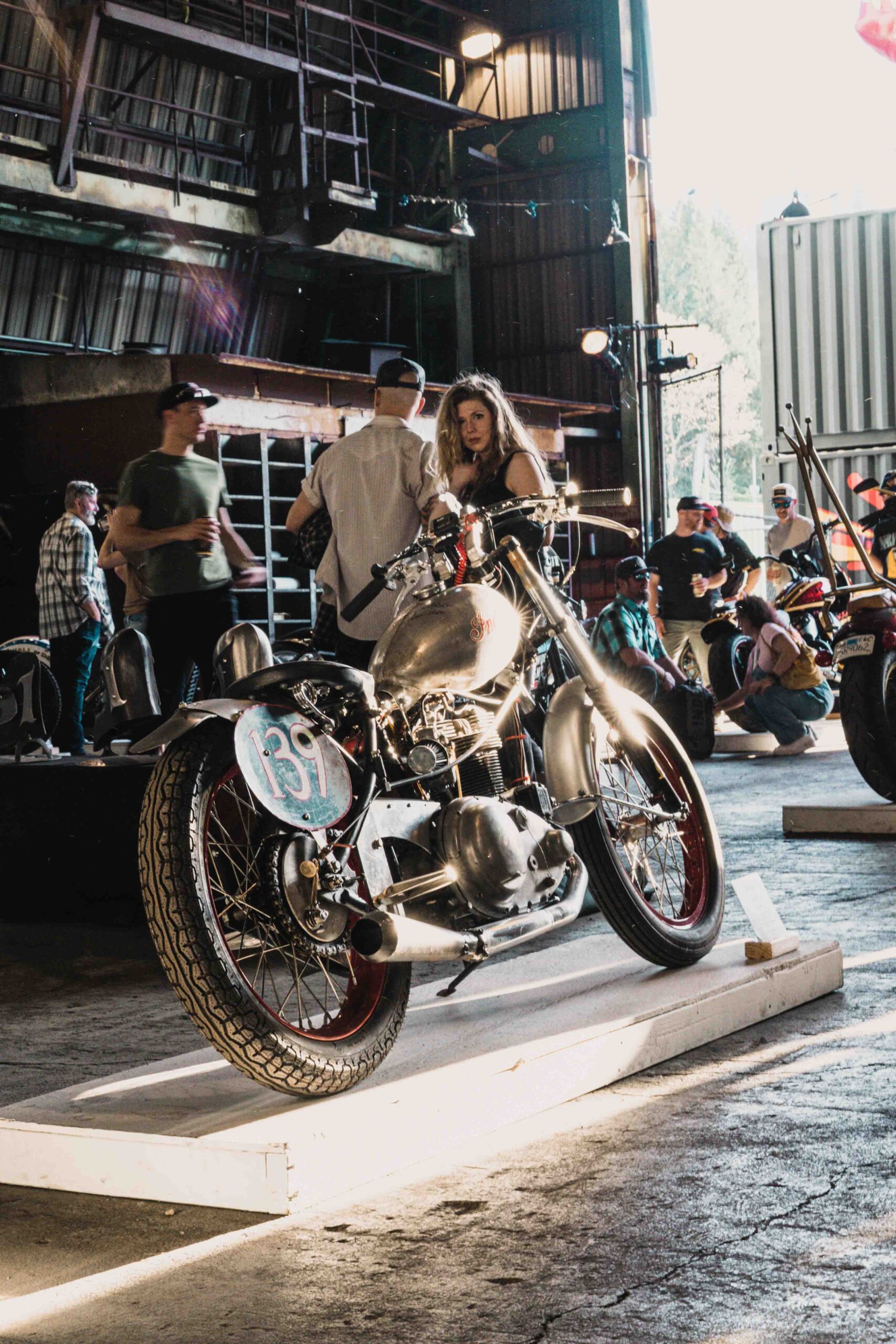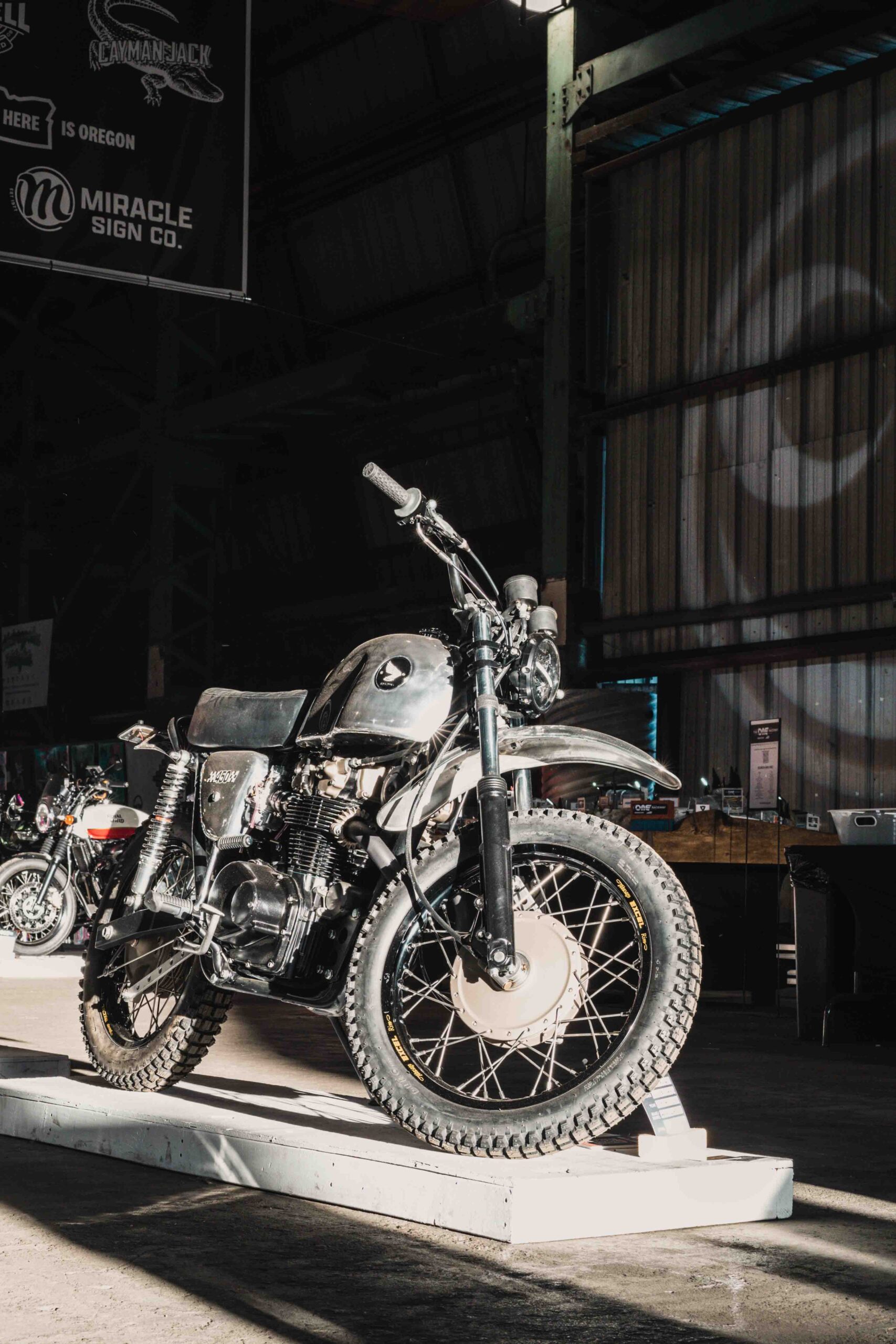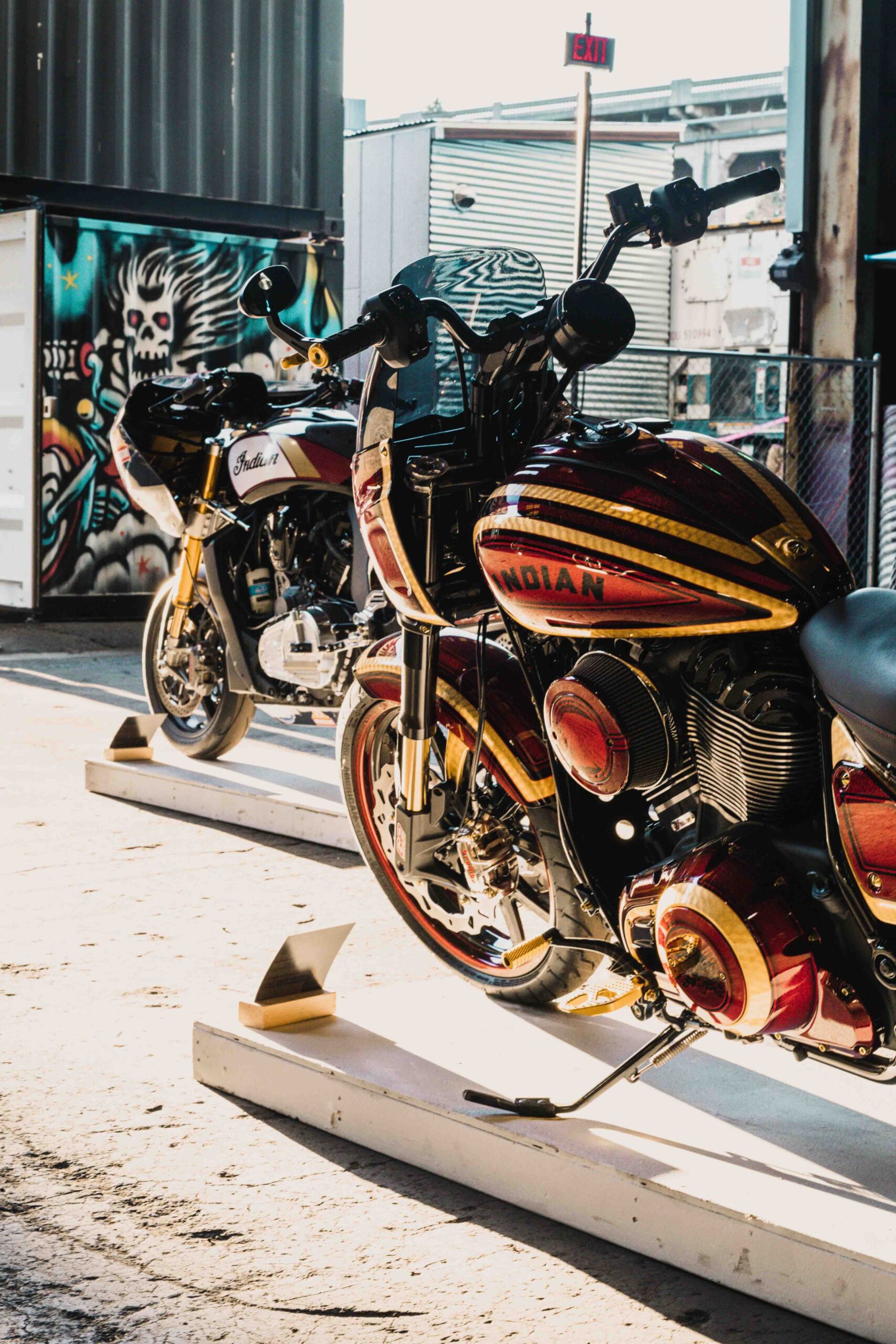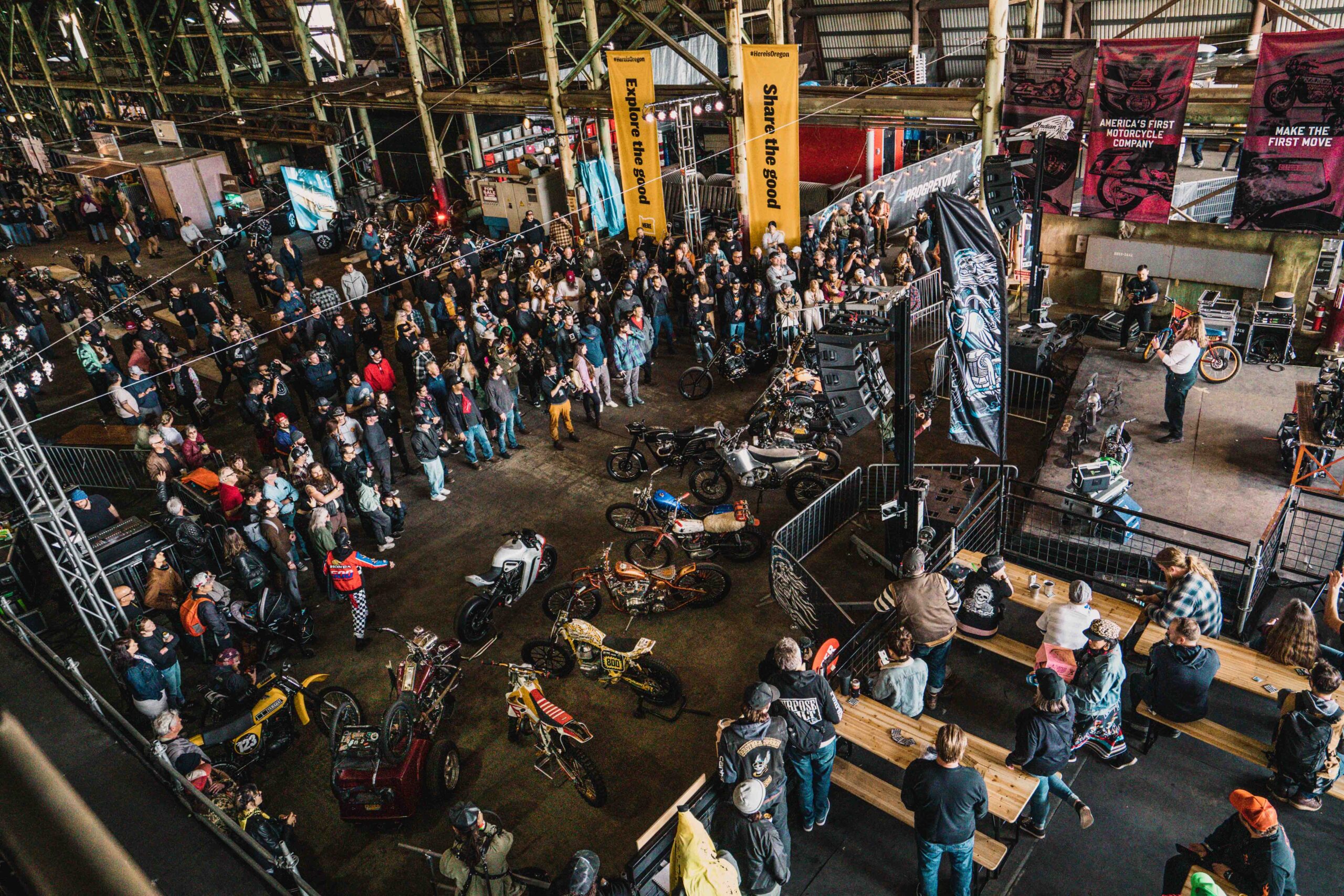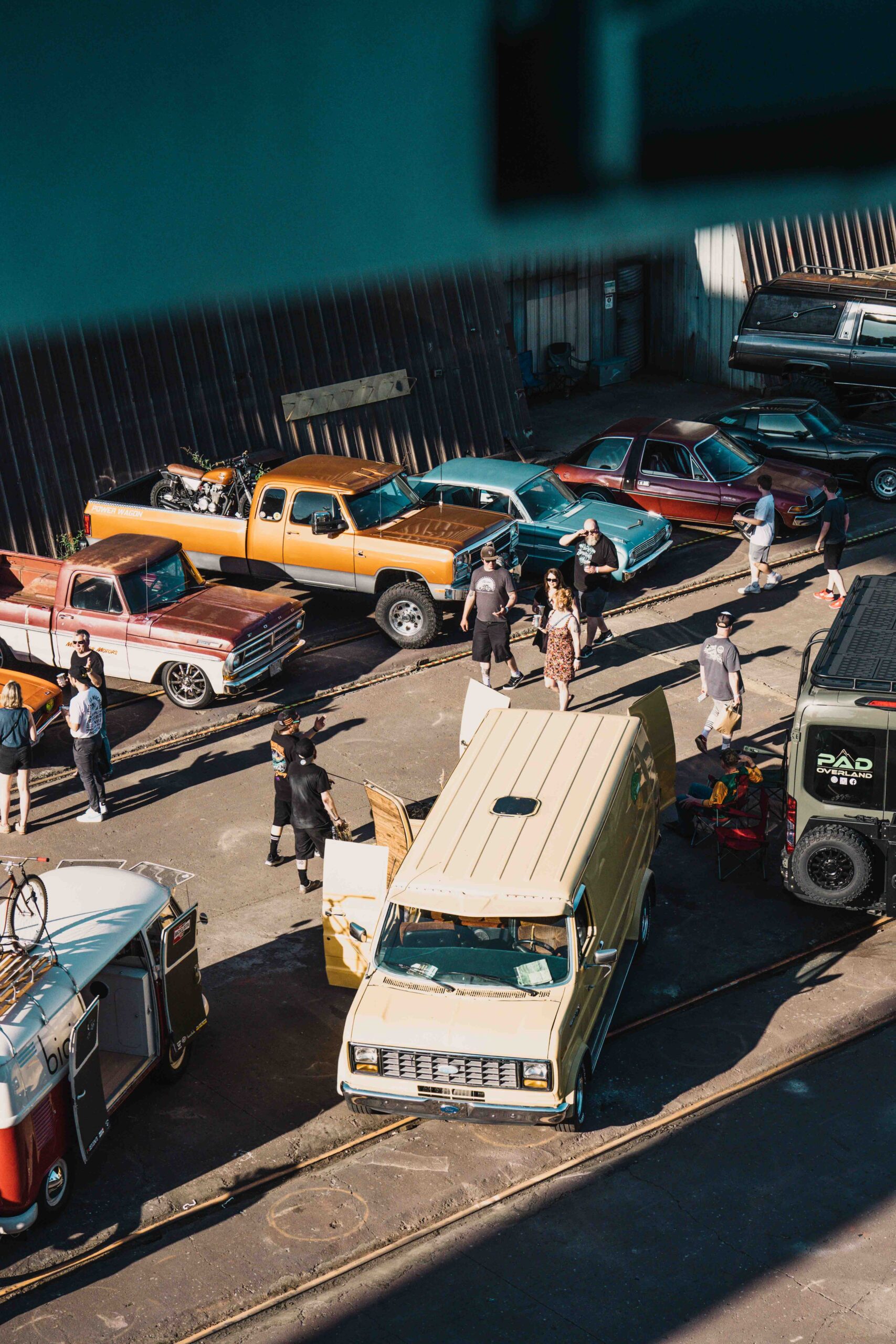 The One Moto Show: Online | Instagram | Facebook  || Photos: Mr. Pixelhead