Hanging out at Deus Milano
When we got the chance to head to Milan for EICMA we made sure to pop over to Deus Ex Machina's newest location in the heart of the city. Deus Milano is a cool little spot with a good vibe. In the shop you'll find their usual mix of eclectic decor scattered with Deus apparel, vintage motorcycles, bicycles and a little bit of surf culture flair.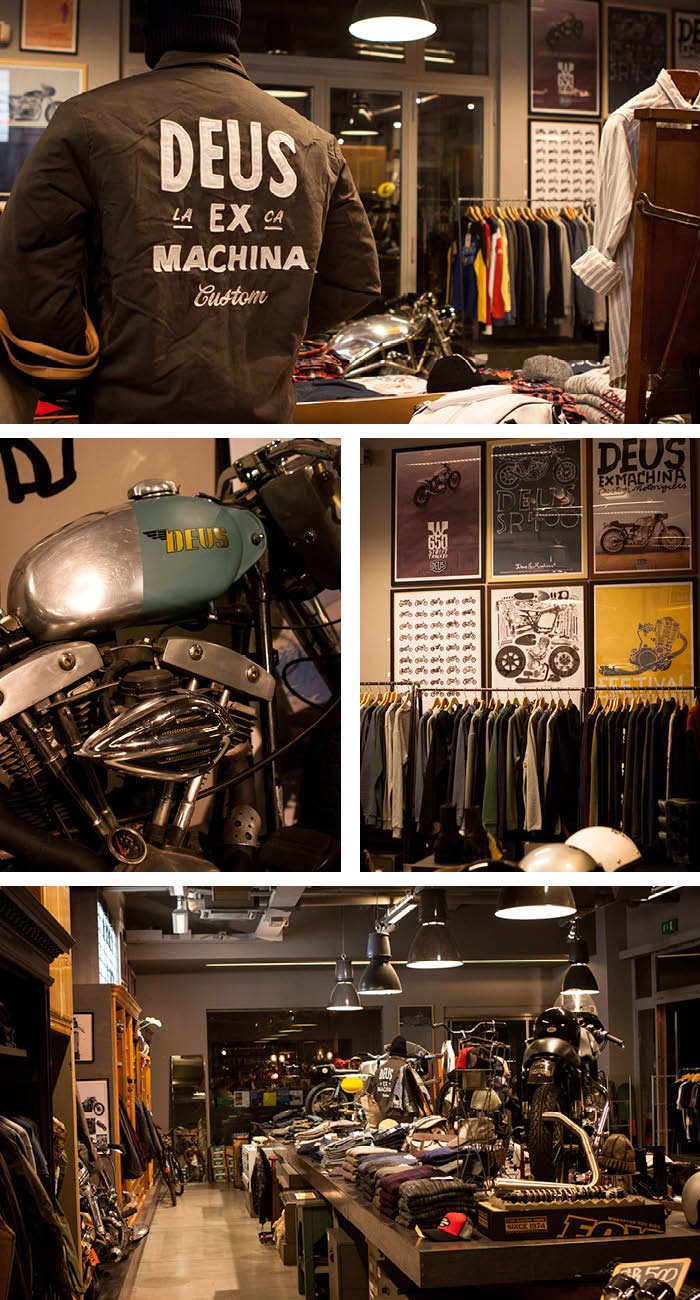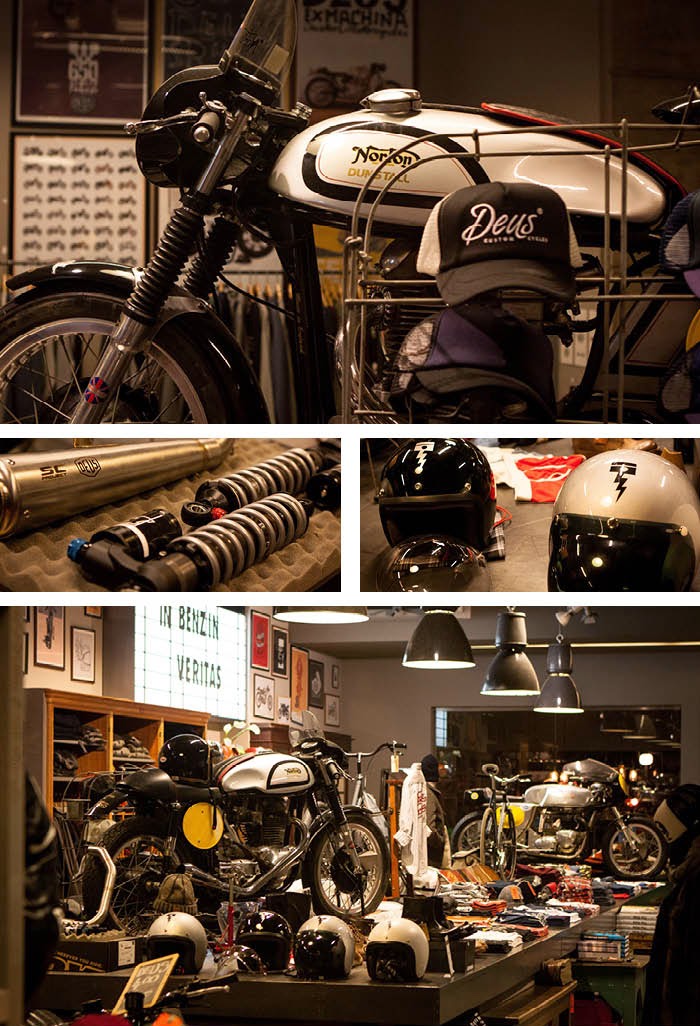 Though everything they sell seems to be on the pricy side, we still end up wanting one of everything they make.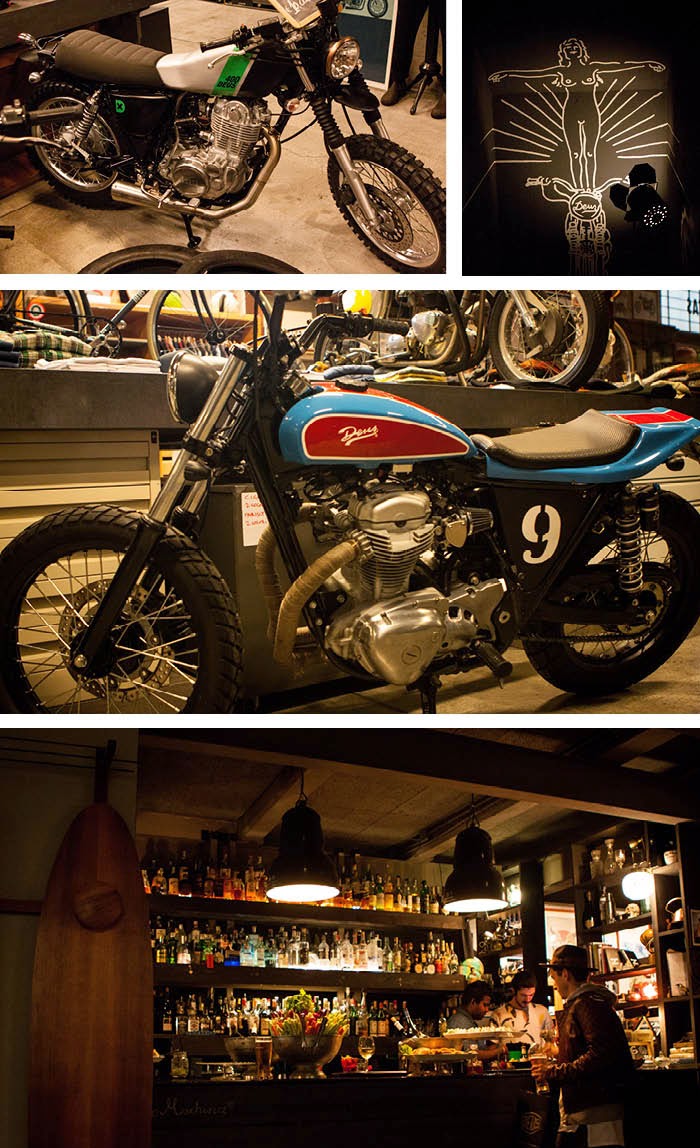 The on-site Deus Cafe served good food, had a great happy hour and filled up with a solid mix of trendy looking Italians. Guest have the option to have a proper sit-down dinner or to just snag a quick bite with a cocktail and hang in the outdoor patio.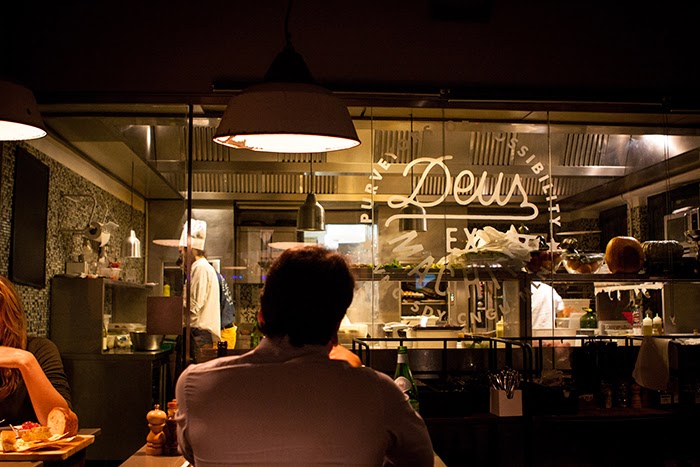 Take a little virtual tour of the Portal of Possibilities for yourself:
Deus Ex Machina – Milano from Deus Customs on Vimeo.