Digital customizations
There's plenty of buzz going around for the new Ducati Scrambler, and if you couldn't tell, we're pretty excited over here too! We're planning on getting one ASAP and building something like the Bullitt OG, but with a little Ducati flair. Scratching our heads and looking around the web, we've found some pretty promising mock-ups. The street tracker inspired design above is by Nuno Capêlo of Capelos Garage. We have and handful of other great Scrambler concepts below that are currently pinned up on our inspiration boards. Check 'em out and let us know which one you like most.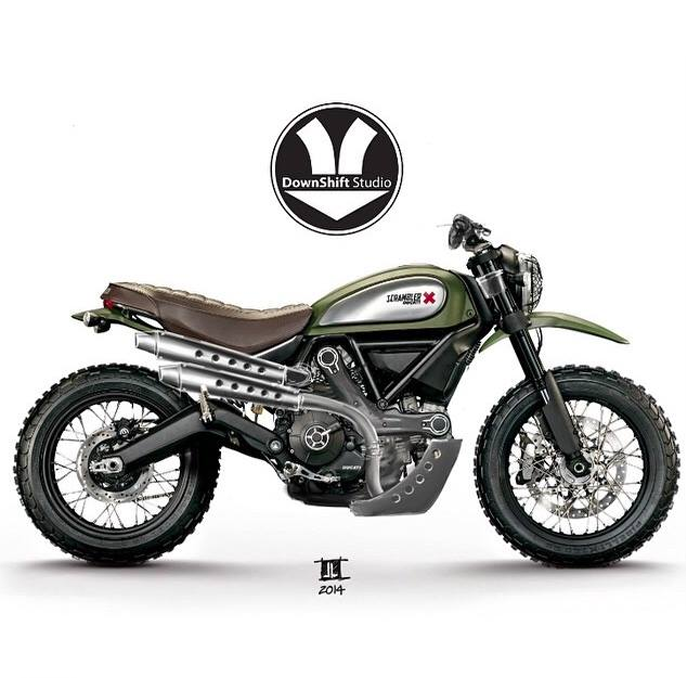 Jeremy Lacy of DownShift Studios created a beefed up version of the Urban Enduro. Though the changes are relatively subtle, it gives the Duc a bit
more presence.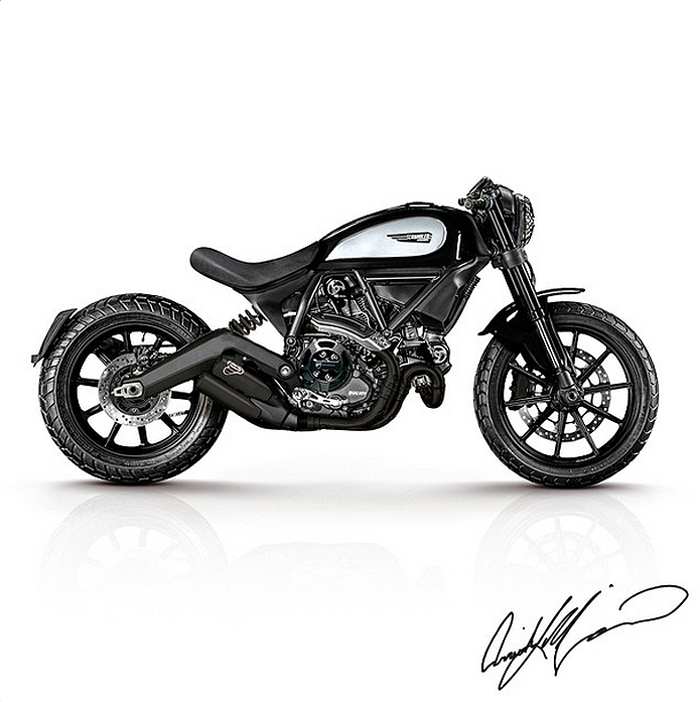 Ducati North America Marketing Director
Arrick Maurice
shared his brat-style take on Instagram that seems to work well with the blacked out Termi's, tank and rear coil. Probably not for us, but props given for the unique approach.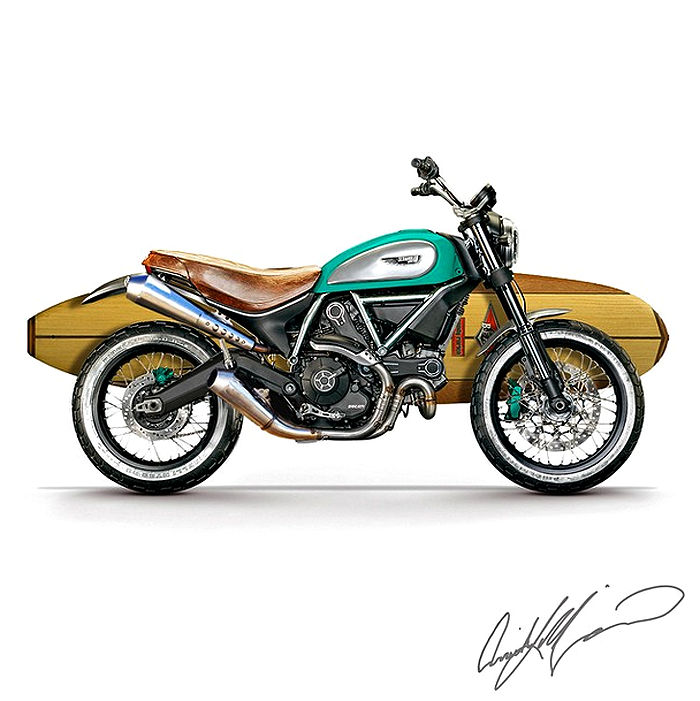 Also by Maurice, the throwback surf-chaser would be the perfect So Cal machine. And damn, that Zard exhaust looks even better on the Scrambler than it does on the Sport Classics!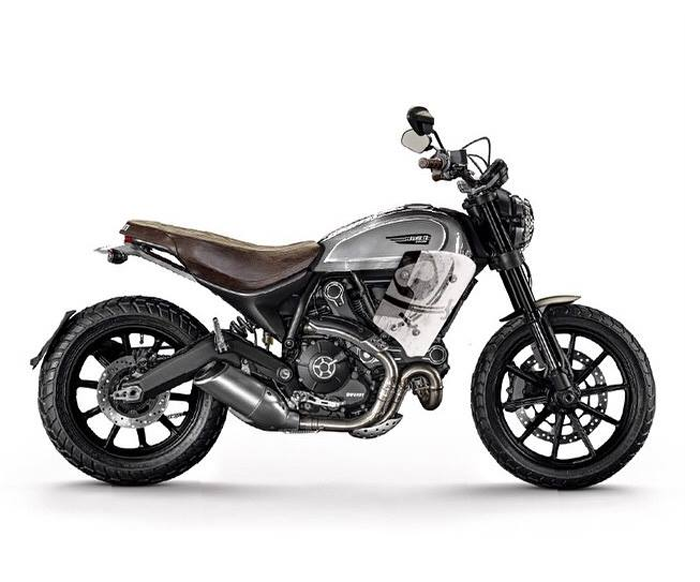 Ben Datmo shared a cool mock-up that made it on the Scrambler Ducati Facebook page. Vintage brown seat, a muted grey tank and a little radiator shroud set this one apart. The Scrambler crossbones skull is a nice touch too.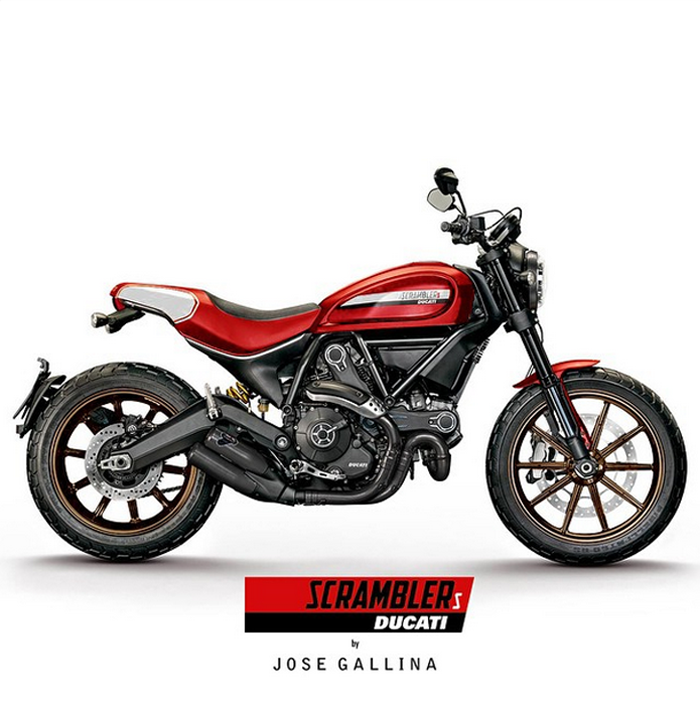 Last but not least is Jose Gallina's Ducati Scrambler "S" model. Basically a Full Throttle model with black out Termignoni's. Nothing groundbreaking, but couldn't you just see this one tearing down the road, or your local dirt track?
Which of these do you like most? Did we miss any other cool mock-ups? Let us know!