Future forward design
Hugo Eccles has graced the digital pages here on multiple occasions – and he has with so many other motorcycle and design outlets. Eccles is co-founder and design director of Untitled Motorcycles, a design company that creates and builds custom motorcycles for private clients and for factory brands such as Ducati, Triumph, Yamaha, and Zero.
With an impressive industrial design career and background, Eccles has a unique eye and an accompanying borderline scary attention to detail. Untitled Motorcycles was founded in 2010, by Hugo Eccles in San Francisco and his his business partner, Adam Kay, nearly 5,000 miles away in London, England. Over the last 10 years, the both locations have produced some solid customs but the San Francisco workshop has put out some of the most immaculate and interesting custom motorcycle designs worldwide.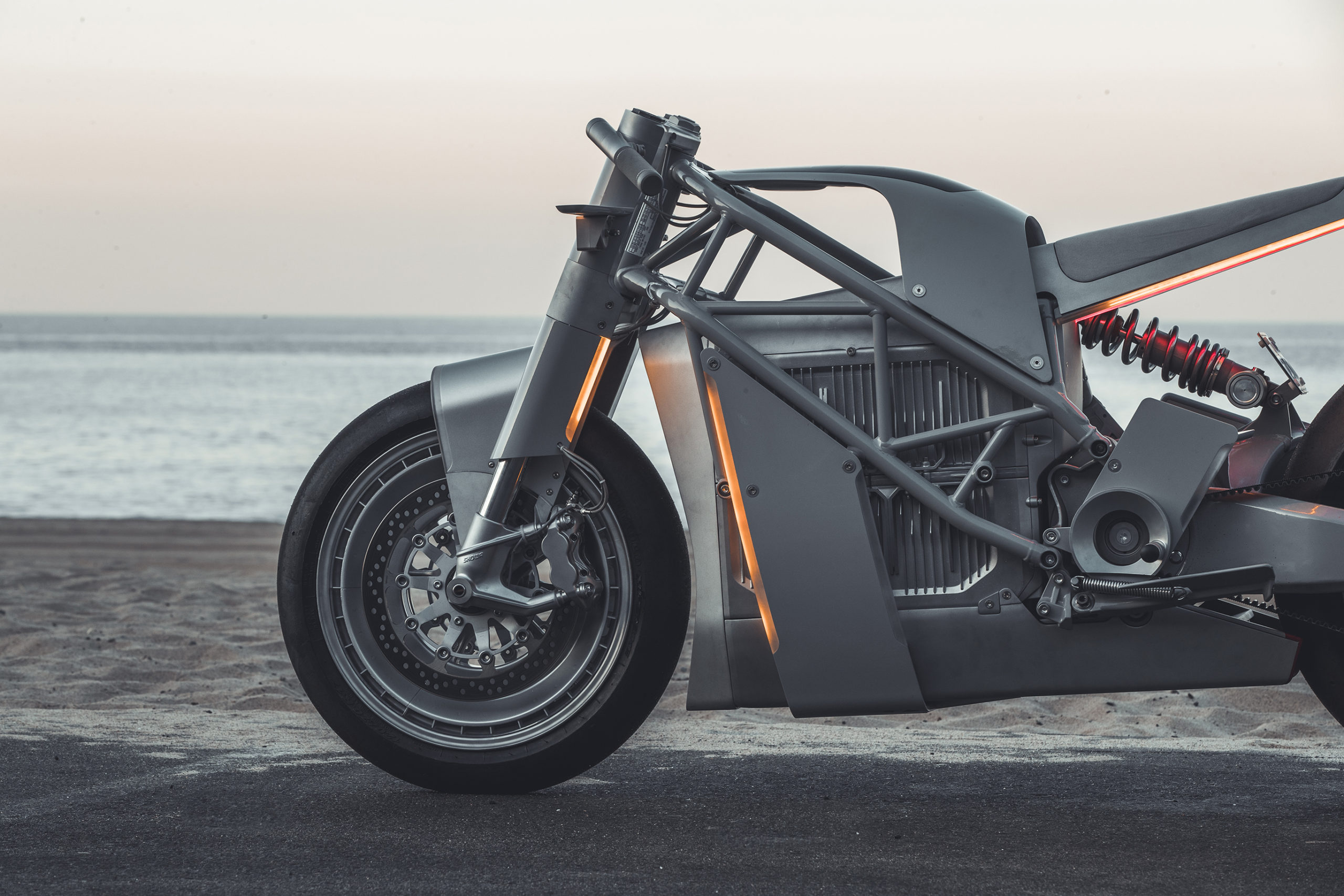 Recently, Hugo turned his focus to electric motorcycles, partnering with Zero Motorcycles and has created a masterpiece of future-forward design with his Zero XP.
The Future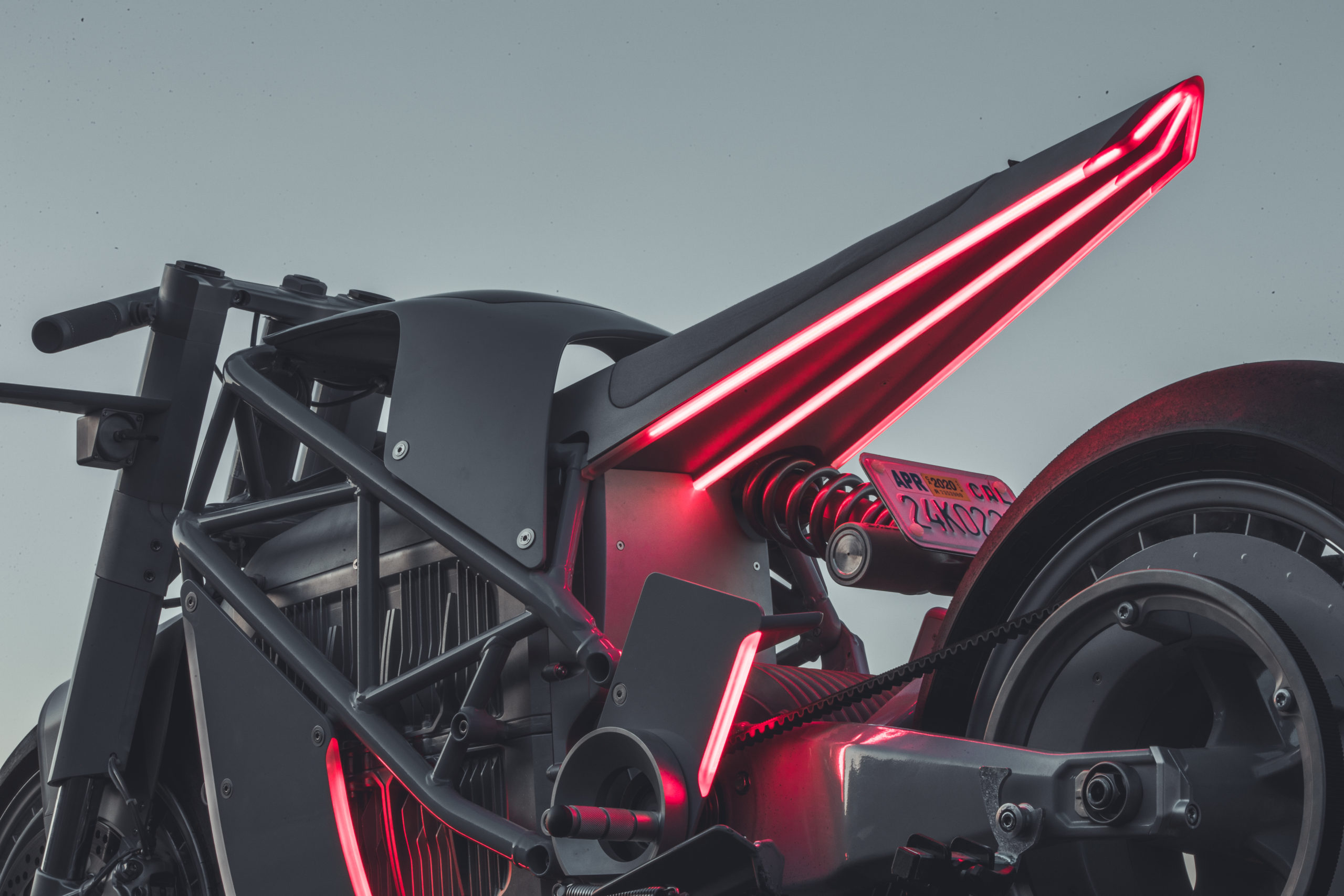 The Zero XP is a new type of electric motorcycle, one that discards conventions and defies expectations. Developed without compromise and built with precision, the XP combines cutting-edge design with state-of-the-art technology, representing a new era of motorcycling.
The Experience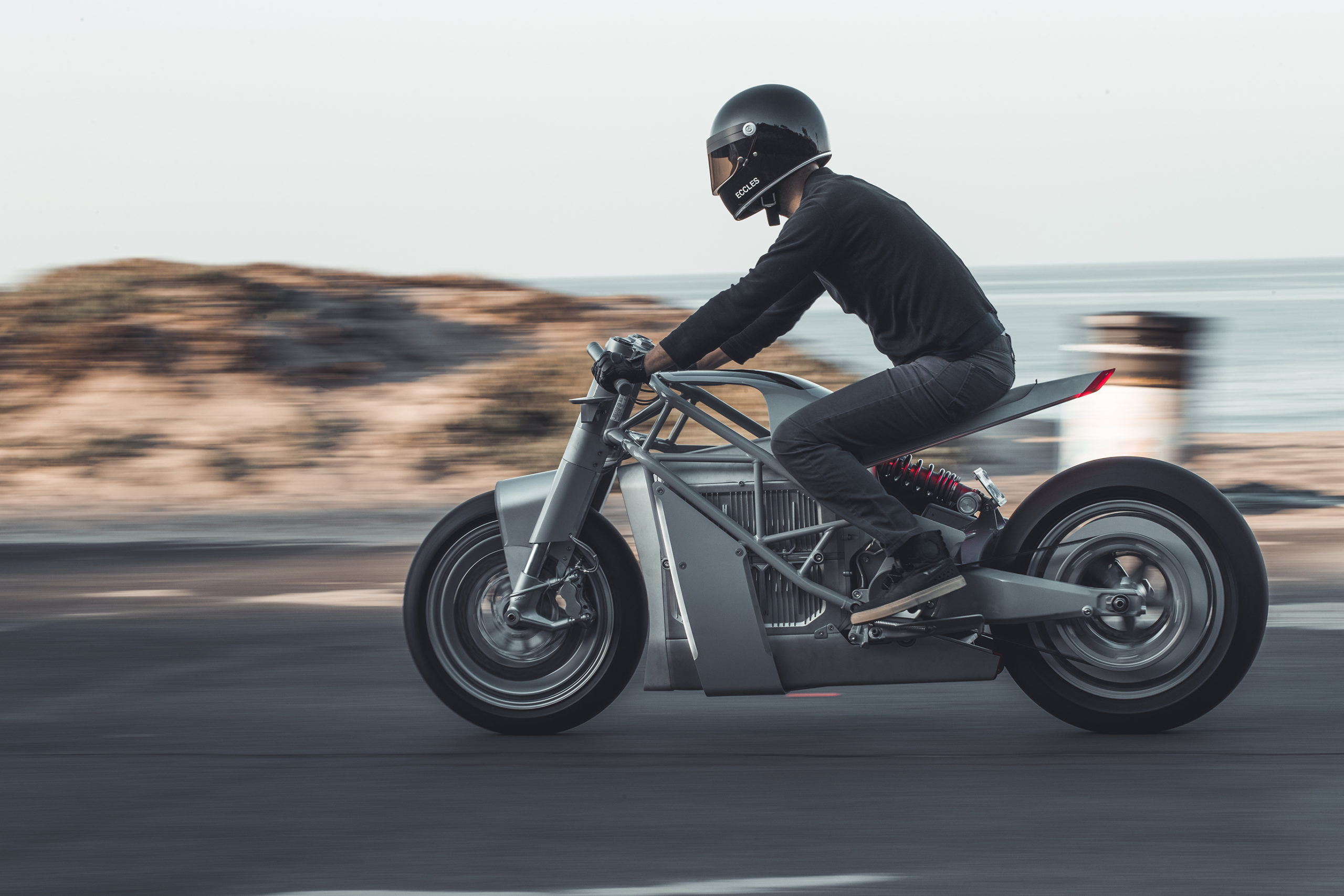 The Zero XP doesn't look like a conventional motorcycle because it isn't a conventional motorcycle.
The Zero XP produces almost double the torque of a super bike, delivered linearly and continuously. Minimal, aerodynamic bodywork supports the rider and directs airflow over the motorcycle. Controlling all the incredible power, and keeping the Zero XP planted, is a state-of-the-art safety system.
The onboard ride computer offers for standard and ten individualized ride modes. Ride modes are switchable on-the-fly, transforming the Zero XP from a cruiser on the highways to a super moto in the twists.
The Cockpit

The Zero XP features beautifully minimal and completely functional controls. Anything that distracts from the riding experience has been removed.
Primary Display: Speedometer – see only the information you need for riding – nothing more, nothing less.
Secondary Display: Color TFT – controlled by the thumb toggle or the smartphone app, the 5" screen displays the motorcycle's status including batter charge, range, ride mode, and operating temperature.
Custom rearsets – optimally positioned for comfort and control. Rear Master – traditionally positioned foot-operated brake master.
Custom Hand Controls: From Brake Master – CNC aluminum racing master with adjustable-reach level.
Thumb Joystick: An intuitive 5-way thumb toggle that controls the blinkers and ride modes.
The Chassis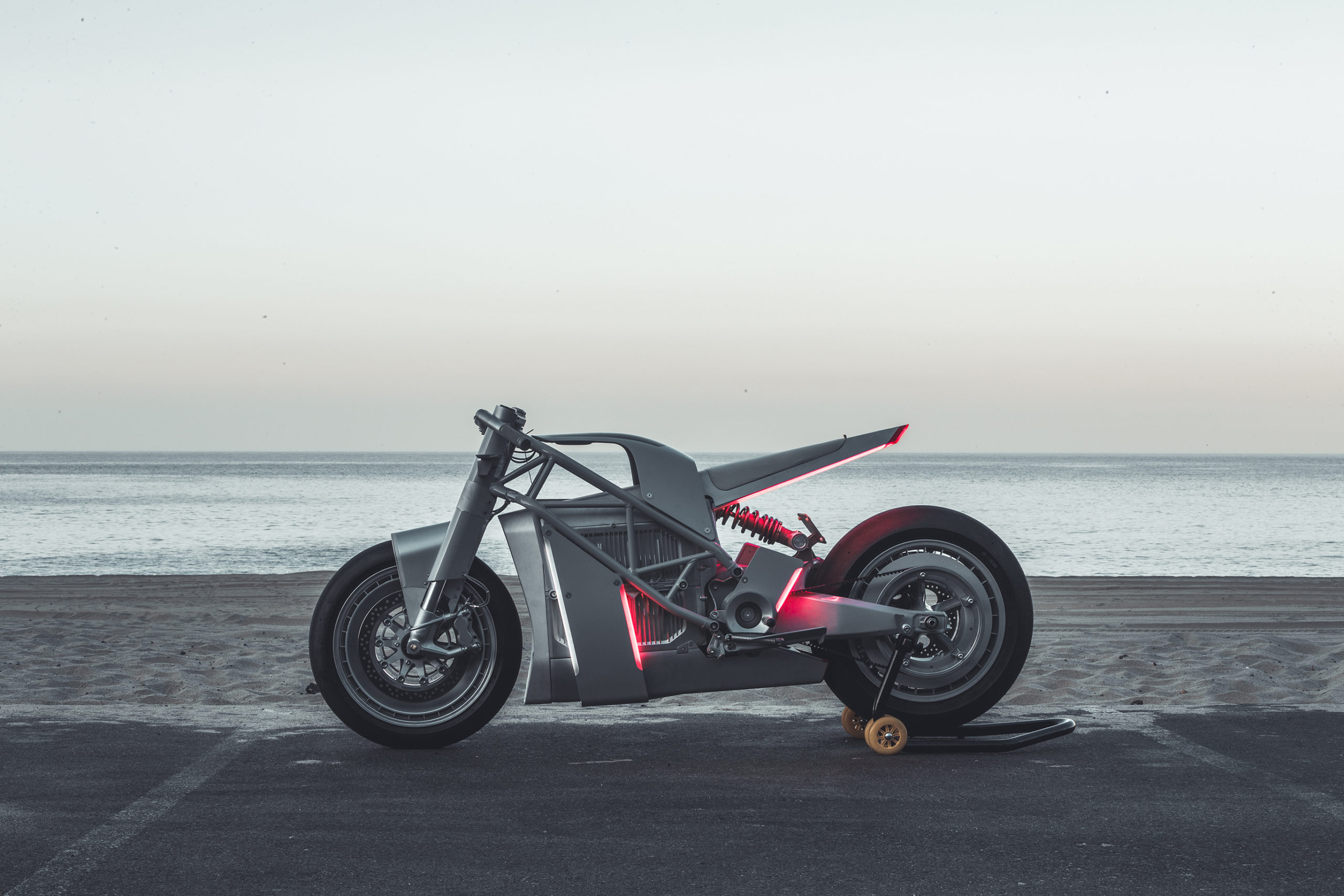 The Zero XP's chassis uses road-proven geometry and construction for strength and reliability.
The Powertrain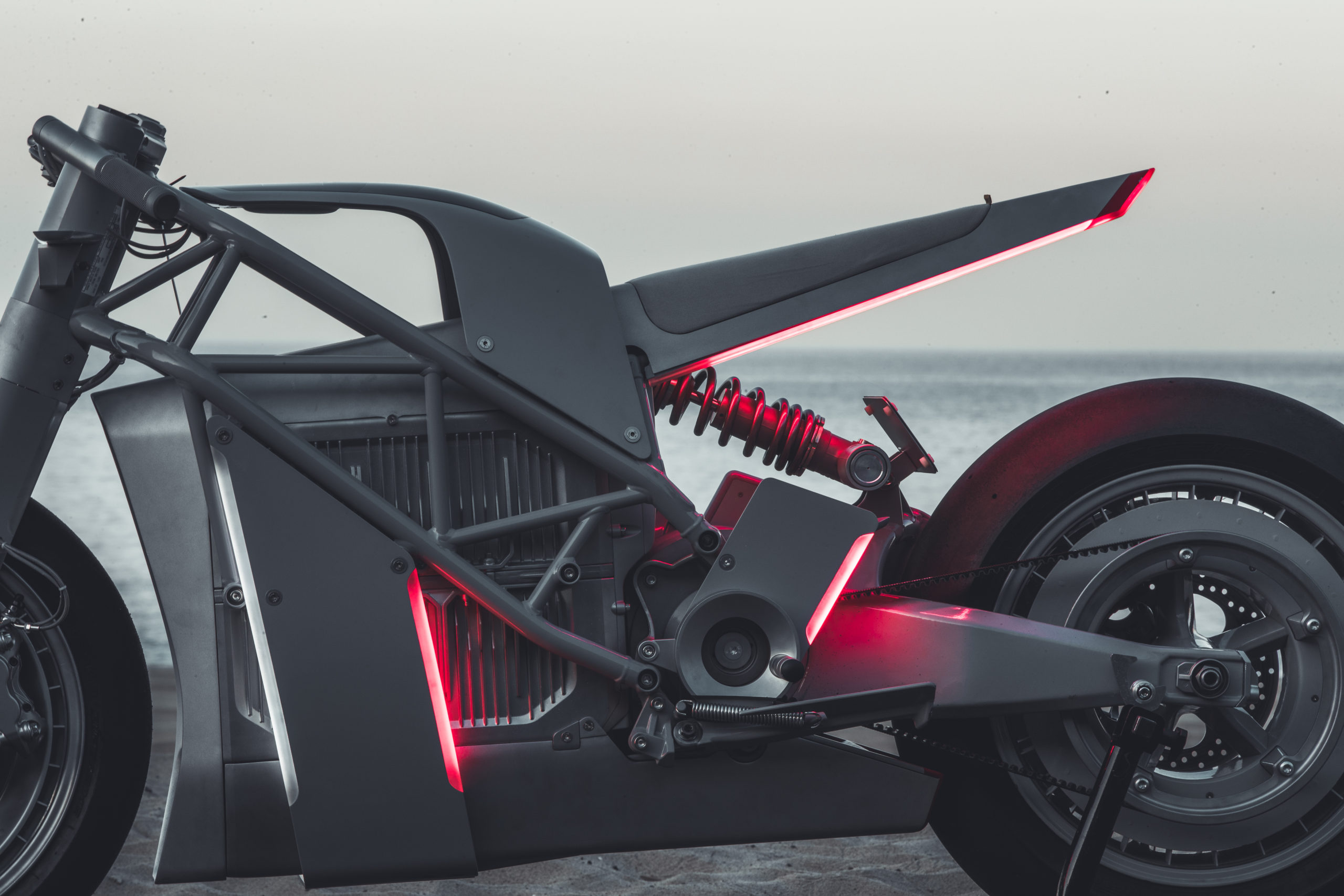 The Zero XP's battery pack, controller, and motor are all supplied by Zero Motorcycles.
The large capacity 14.4kWh battery gives the Zero ZP a range of up to 161 miles. Vertical fins strengthen the structural aluminum case and assist in cooling the cells during charging.
The Numbers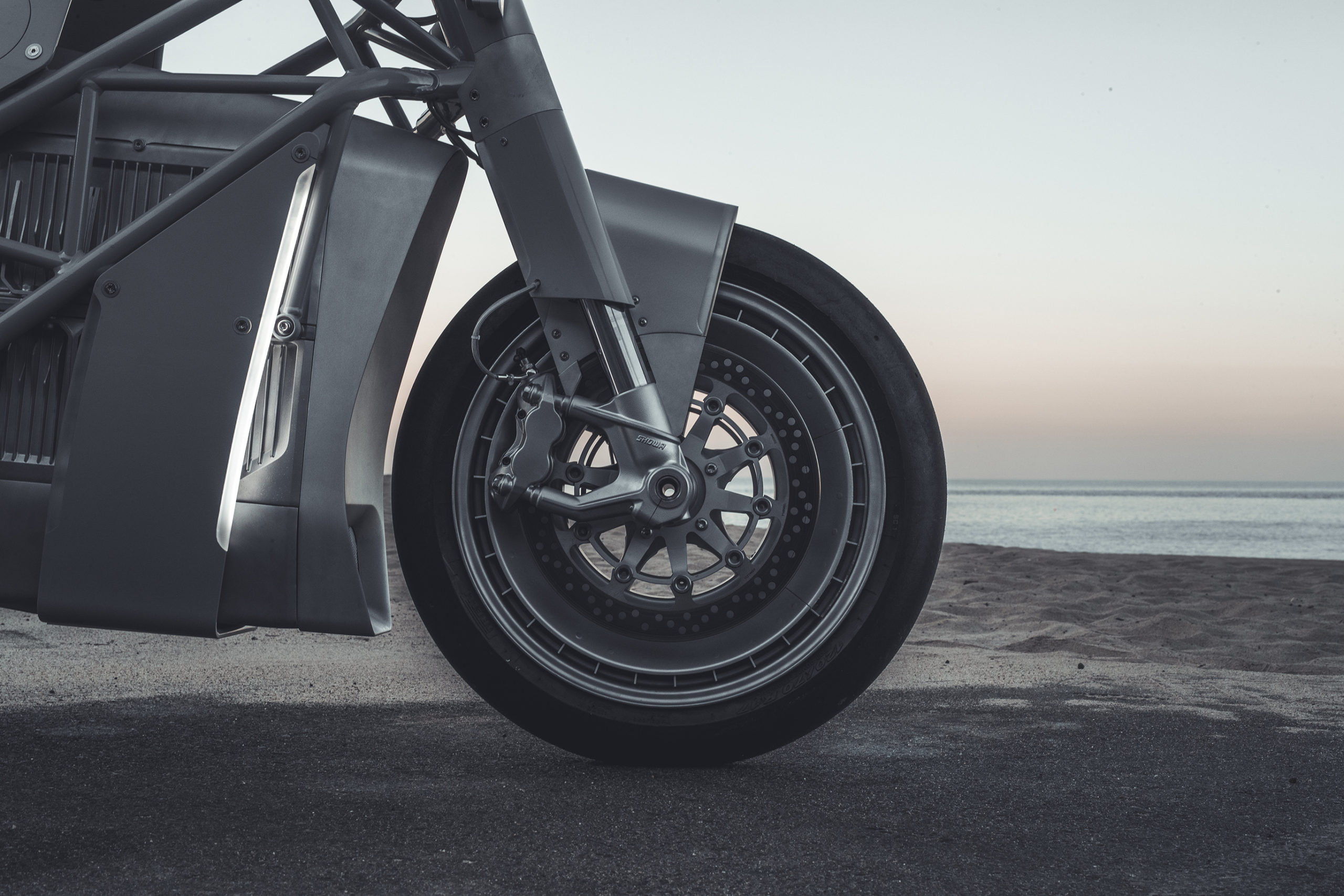 Length: 80" / 204cm
Width: 27" / 68cm
Height: 39" / 98cm
Seat: 30" / 76cm
Weight: 481lbs / 218kg
Range: 80-160mi / 130-260km
Speed: 124mph / 200kmh
The Wrap Up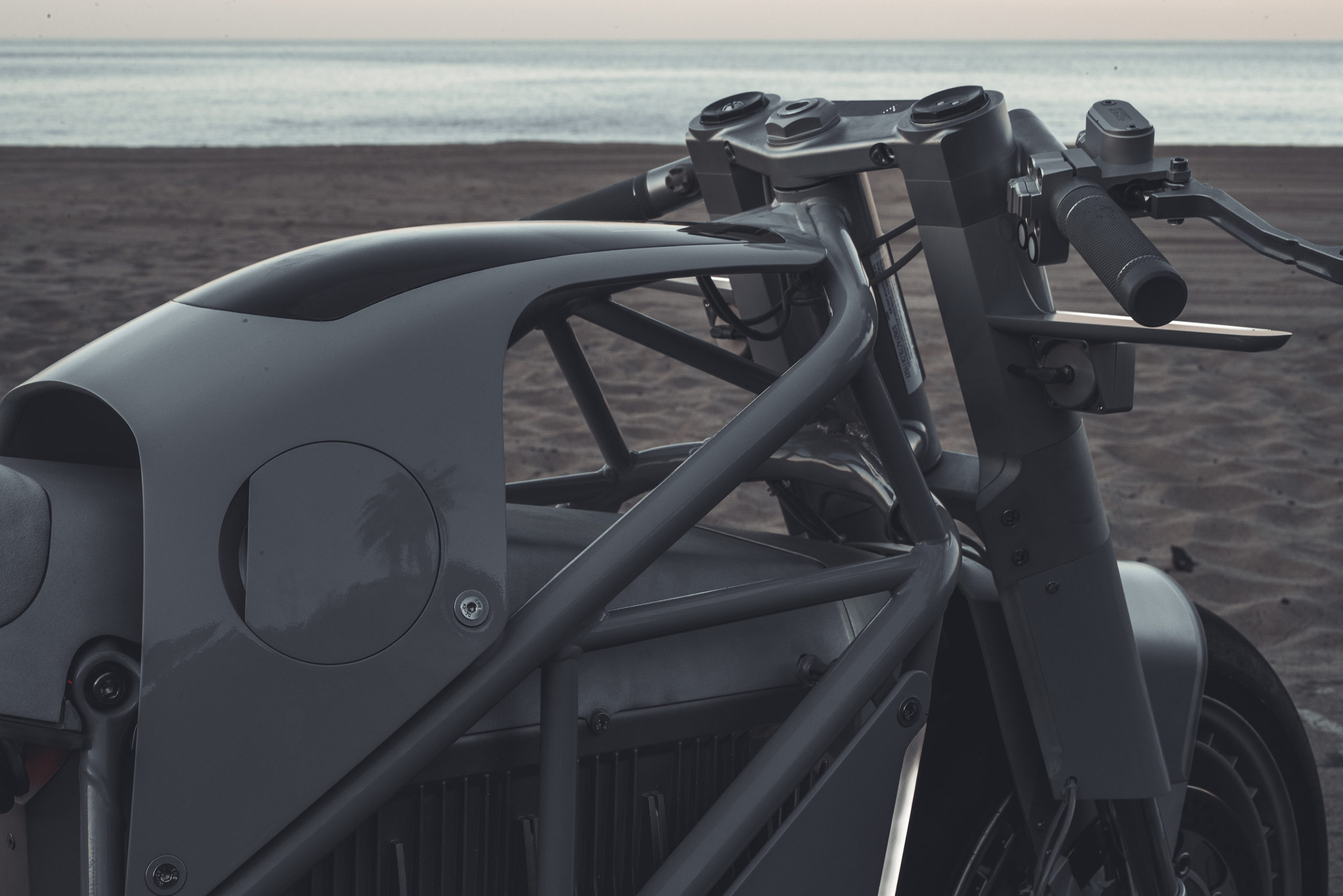 Eccles has already garnered lots of international acclaim with his unique Hyper Scrambler that made it on to Jay Leno's Garage, Playboy Magazine, Designboom and GQ Italia to name a few. His 1975 Moto Guzzi 850T 'Supernaturale' beat 300+ entrants to win the Design & Style Award at the Quail Motorcycle Gathering 2017. His "Fat Tracker" for Moto Guzzi's V9 Pro Build series was another note-worthy effort. Previous builds aside, his Zero XP stands alone in an entirely different universe where creativity, imagination, and stunning execution all live together perfect harmony.
"The XP isn't intended as a future motorcycle but, instead, a present-day motorcycle from that parallel reality." – Hugo Eccles
Untitled Motorcycles: Web | Facebook | Instagram
Photography by Aaron Brimhall: Web | Instagram