Welcome back to the fourth installment of Behind The Bars, The Bullitt's celebration of the humans behind the machines we love. If you are a regular reader of this column you know we are generally bullish on the overall state of affairs within the moto industry simply because, well, we're like you and are addicted to the sound, smell and sensation of riding. Plus, The Bullitt is located in SoCal which feels like the epicenter of motorcycle culture – we tend to only see the good and ignore the haters, industry articles and social media mentions about the flatlining of the motorcycle industry. Recently, we decided it would be fun to profile some of the people who inspire us, challenge our point of view on design, or in some cases, just one up themselves and the industry as a whole.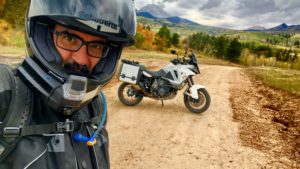 For our fourth feature, we've chosen a man that has an incredible passion for the motorcycle industry, Robert Pandya. Robert is a huge fan of powersports, the motorcycle industry and the people involved. He might be one of the biggest advocates for motorcycling out there! Mix that with a MacGyver skill-set that includes podcast host, event management, experiential and marketing ideation, PR, photography / videography, co-promotional relationships, copy and advertising writing, and a general love of the creative, it's clear that Robert Pandya sits at the crossroads of enthusiasm and business in the motoverse. Robert often has his hands in multiple projects, personal builds and adventures. He's a great guy to know and his enthusiasm for life is infectious in the best way. We need more folks like Robert in this industry! Without further ado, let's get to it.
Name: Robert Pandya
Company: Owner – SpokesPeople LLC
Tell us a little about yourself. Maybe a fun fact or something not commonly known.
I'm sentimental for old things. Past girlfriends (the good times) and I have every card my mom ever sent me. I love biscuits with butter and honey. Motorcycles carry the power of joy, the weight of heartache and the promise of the unknown.
Where are you from, and where do you live now?
Born in Scotland. Raised in Illinois. Escaped to Texas in 1987.
What do you do for a living?
Slave to authentic creativity around things with throttles. PR. Events. Spokesperson. Producer.
What was the first bike you bought and why did you buy it?
1986 Suzuki GN 250. Black with a Red and Orange pinstripe. Could not afford a car, somehow talked my dad into co-signing.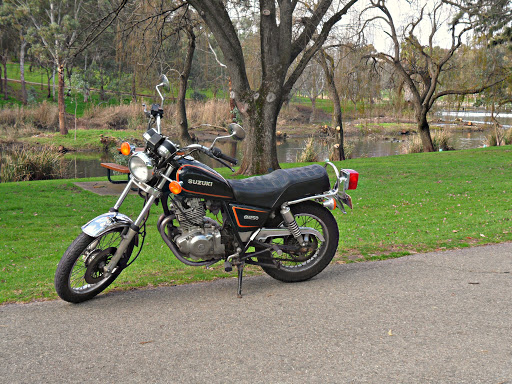 What one person has influenced your interest in these machines – what about them helped form your ideas on this sport?
Literally nobody. It's all self-driven. Though Matt LeBlanc brought me to his ranch and ignited my continuing love of riding off-road.
You just found out you have one week to live. That gives you a few days to squeeze in 1-2 days of riding. What bike, and where do you go?
I'd ride with my brother and sister. I don't care on what. Hopefully in the Rockies, but Sis gets to pick.
What's a life lesson you learned from motorcycles?
That emotions can have a throttle. That mistakes will happen. That motorcycles have a power to unite, but motorcyclists often fail that opportunity.
Have motorcycles helped you discover some aspect of your personality and/or have they helped you understand your purpose?
That the wrench is as powerful as the ride. But not everyone is perfect at both. Gotta know where your strengths are and not fear asking for help.
You have $10k and one hour to buy a bike…. Go.
First check online for local Ducati Sport Classics. If none, then a decent Trials bike. Never had one of those.
When you're not wrenching or riding, what else keeps you busy these days?
Got a dog. I'm apparently going to be single forever, so that's an ongoing project. And I own a classic Fiat 124 Spider. That shit breaks down.
Gear is a big part of this sport, what is one thing you cannot live without when riding?
A charged cell phone.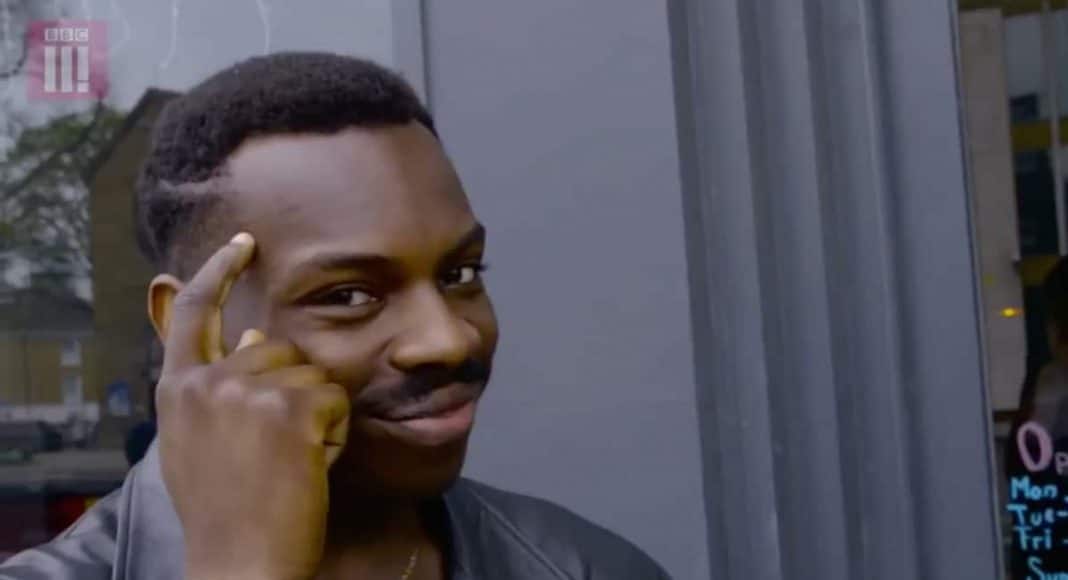 Name a designer (or individual), not in the moto space, that influences your work.
Don Rickles.
Any previous builds or projects that you're proud of, or surprised with public perception?
The Spirit of Munro. The Black Hills Beast. Elnora. My old racing Hawk GT.
Any cool projects/builds you're currently working on?
Custom Zero FX. Custom TW200. That goddamn Fiat.
What's next for you? What project has your attention?
Got an idea for a brand, an idea for an agency and an idea for events. Maybe all at the same time.
You're editing your own moto video – footage of you riding with best friends. What song opens the video?
Currently: Intro by The XX
We're in this industry because it brings us joy. What was your most joyous day on a motorcycle to date?
It hasn't happened yet.
Extra Credit – This industry is small, so give a shout out to a few people who are doing something unique, interesting or worth copying.
Nathan Baron – Gen Z Biker. Allan Lane. Todd Egan. Todd Williams Photography. Brian Brown – Fate and Fervor
Anything important we forgot to ask, or anything else you want to add?
Enthusiasts can save this industry if non-enthusiast senior managers would get the hell out of the way. We won't fail you – just give us room.
Robert Pandya: Online | Facebook | Instragram | AllKidsBike.org