Welcome to the second installment of Behind The Bars, The Bullitt's celebration of the humans behind the machines we love. If you are a regular reader of this column you know we are generally bullish on the overall state of affairs within the moto industry simply because, well, we're like you and are addicted to the sound, smell and sensation of riding. Plus, The Bullitt is located in SoCal which feels like the epicenter of motorcycle culture – we tend to only see the good and ignore the haters, industry articles and social media mentions about the flatlining of the motorcycle industry. Recently, we decided it would be fun to profile some of the people who inspire us, challenge our point of view on design, or in some cases, just one up themselves and the industry as a whole.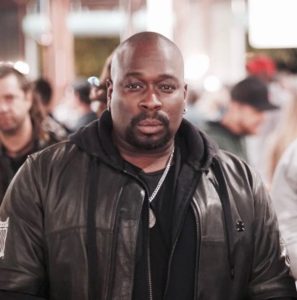 For our second feature, we've chosen Allan Lane, owner of SportBikes Inc Magazine and all-around good dude. In addition to running the online magazine, Allan also owns Hard Knocks Motorcycle Entertainment (HKME), which focuses on publishing, talent management, professional event planning/production, marketing, and promotion in the motorcycle industry. Safe to say the dude stays busy! And while the Philly-based bruiser might look tough, he is honestly one of the kindest, most genuine individuals in the motorcycle industry. Always greeting you with a smile, the man affectionately known as Black Moses (his words) will be quick to share some laughs and is always down to get in some riding. We're stoked to have Allan join us in the Behind the Bars series and are excited for you all to get to know him a little better right now. So without further ado..
Name: Allan Lane
Company: SportBikes Inc Magazine
Fun/interesting fact about yourself:
I enjoy a proper pairing of a single malt whiskey and a fine cigar.
What was the first bike you bought and why did you buy it?
A 1985 Honda Nighthawk 750. Why? Because it was what I could afford at the time. And it was black.
What one person has influenced your interest in these machines – what about them helped form your ideas on this sport?
My older brother, Greg. If you took Mike Lowrey and Marcus Burnett from the first Bad Boys movie, you'd have my brother Greg. He taught me how to ride, and got me into the life.
You just found out you have one week to live. That gives you a few days to squeeze in 1-2 days of riding. What bike, and where do you go?
Bike: Ducati Panigale V4s. Where: Any proper road race circuit.
What's a life lesson you learned from motorcycles?
Bitch less. Ride more.
Have motorcycles helped you discover some aspect of your personality and/or have they helped you understand your purpose?
Yes. That it is more than ok to be alone. Long rides alone, up and down both the East and West Coasts help re-tune/re-harmonize my connection to the Universe. In that peace, I've found my purpose: I'm here to kick ass, no matter the task.
You have $10k and one hour to buy a bike…. Go.
A 2007 Ducati 999, black.
When non-riders question why you ride a machine that is so dangerous, what do you tell them?
I remind them that asking annoying questions to riders is even more dangerous. That pretty much ends the conversation.
What motorcyclist do you identify with and why? Ponch, McQueen, The Fonz, or Evel Knievel.
None of the above… Where are the Black Bike Legends???
Gear is a big part of this sport, what is one thing you cannot live without when riding?
All the gear, all of the time! Every bit of kit is just as important as the other.
Name a designer (or individual), not in the moto space, that influences your POV on your moto designs?
David Bowie. He possessed a lyrical fluidity that has influenced my riding and style.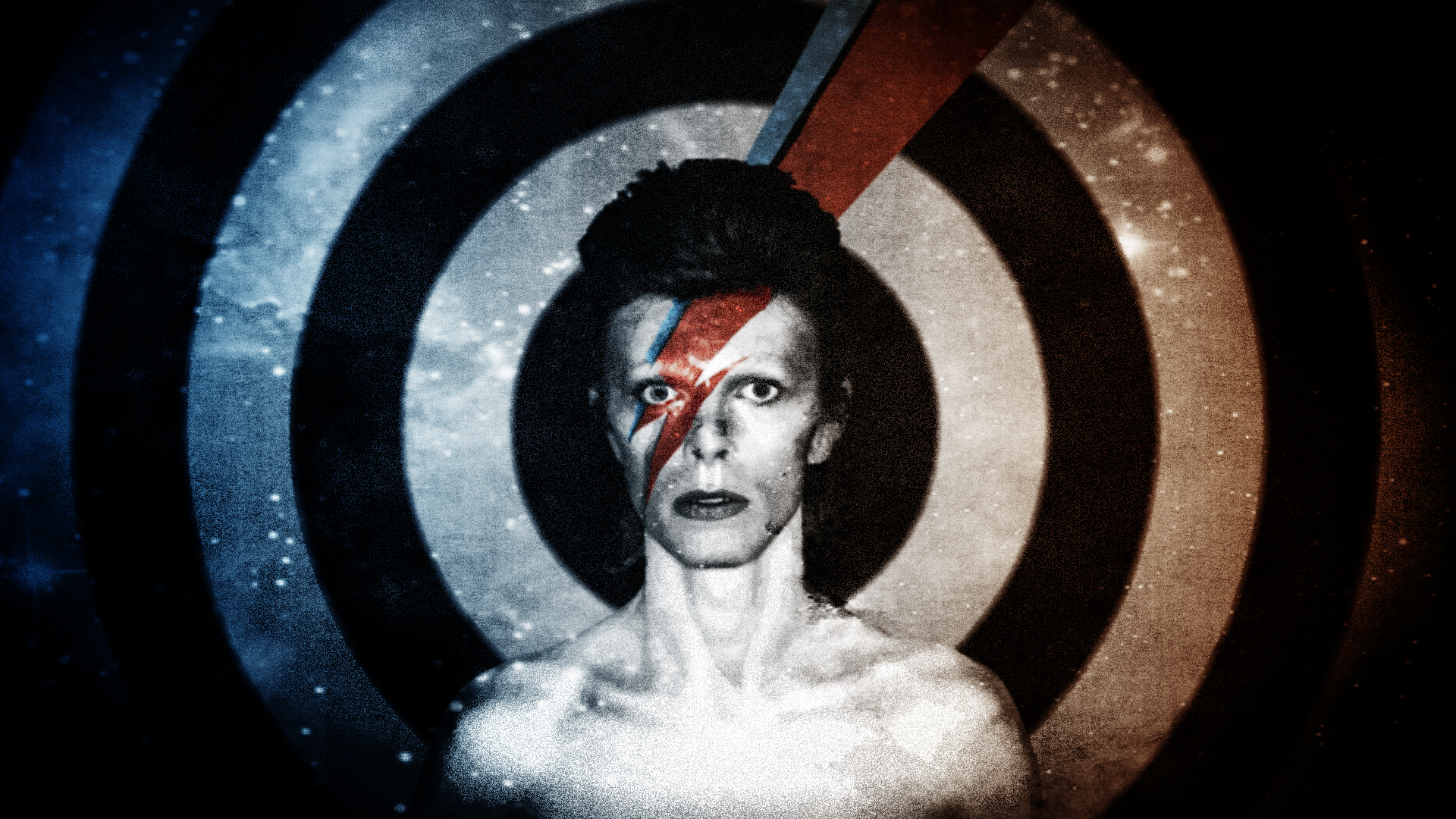 Any cool projects/builds you're currently working on?
SportBikes Inc Magazine is doing great and growing. I just launched my Hard Knocks Moto moto-inspired coffee, mugs and apparel and more.
What's next for you? What project has your attention?
Pushing SportBikes Inc Magazine and Hard Knocks Moto to the next level, and beyond. More riding. More coffee. More life!
You're editing your own moto video – footage of you riding with best friends. What song opens the video?
"No Church in the Wild" Jay Z and Kanye West.
We're in this industry because it brings us joy. What was your most joyous day on a motorcycle to date?
I would need to roll all of my track time into one day. Track time is happy time. Actually, any seat time is happy time. I've never had a bad day on the bike.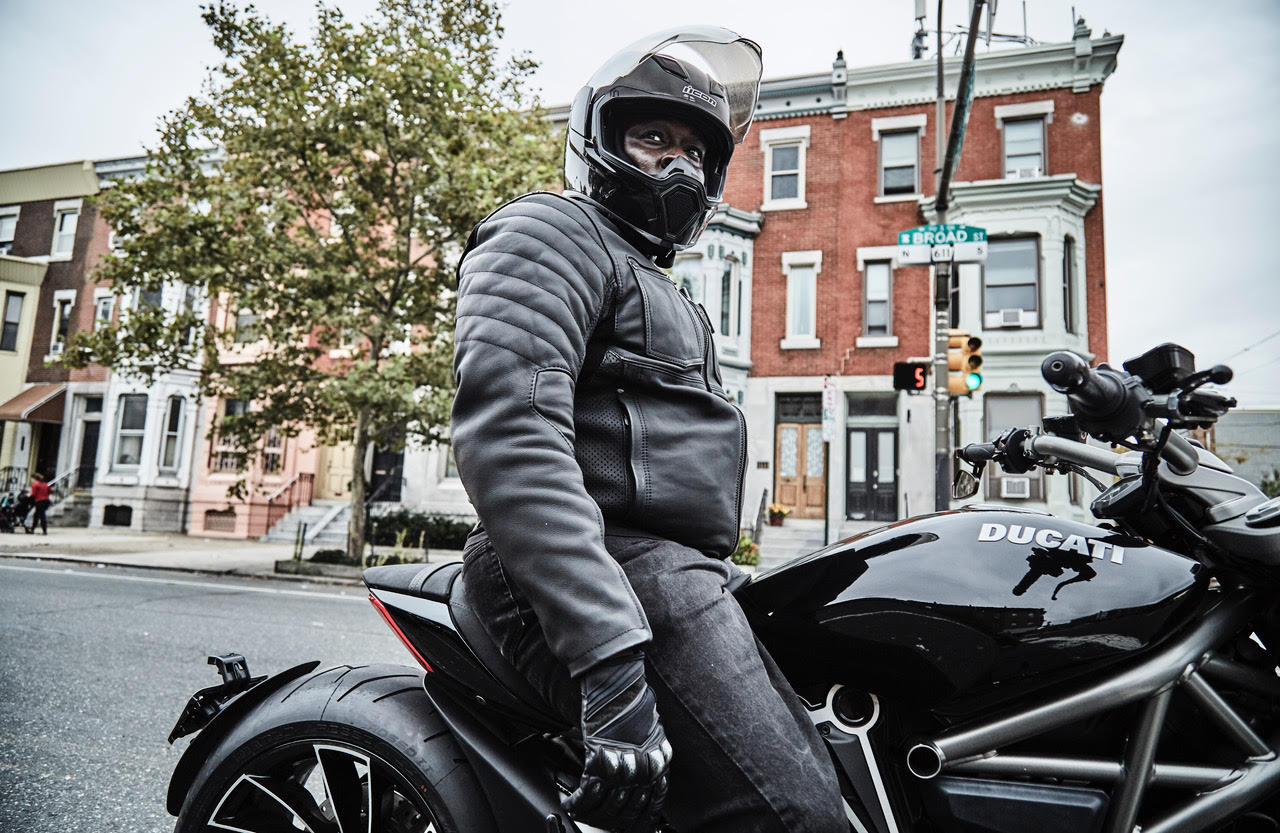 Extra Credit – This industry is small, so give a shout out to a few people who are doing something unique, interesting or worth copying.
I must give love to my family at ICON Motosports, for always coming with the hottest street and now track gear that won't fail, in the event that my riding skills do…
Anything important we forgot to ask, or anything else you want to add?
Remain calm. Wash your hands. Less bitching. More riding. #blackmoses
SportsBike Inc: Online | Facebook | Instagram | Hard Knocks Moto