A racy Scrambler Ducati
It's safe to say we're big fans of London-based builders, deBolex Engineering. Each build is expertly composed, with no detail overlooked. Quality over quantity rules here, and it's something I certainly appreciate. Partners Calum and Des, are builders that perfect the details that no one would typically see. This Scrambler Ducati cafe racer is the 1100cc variation — the big brother to their 800cc version — is yet another prime example of the quality of their work.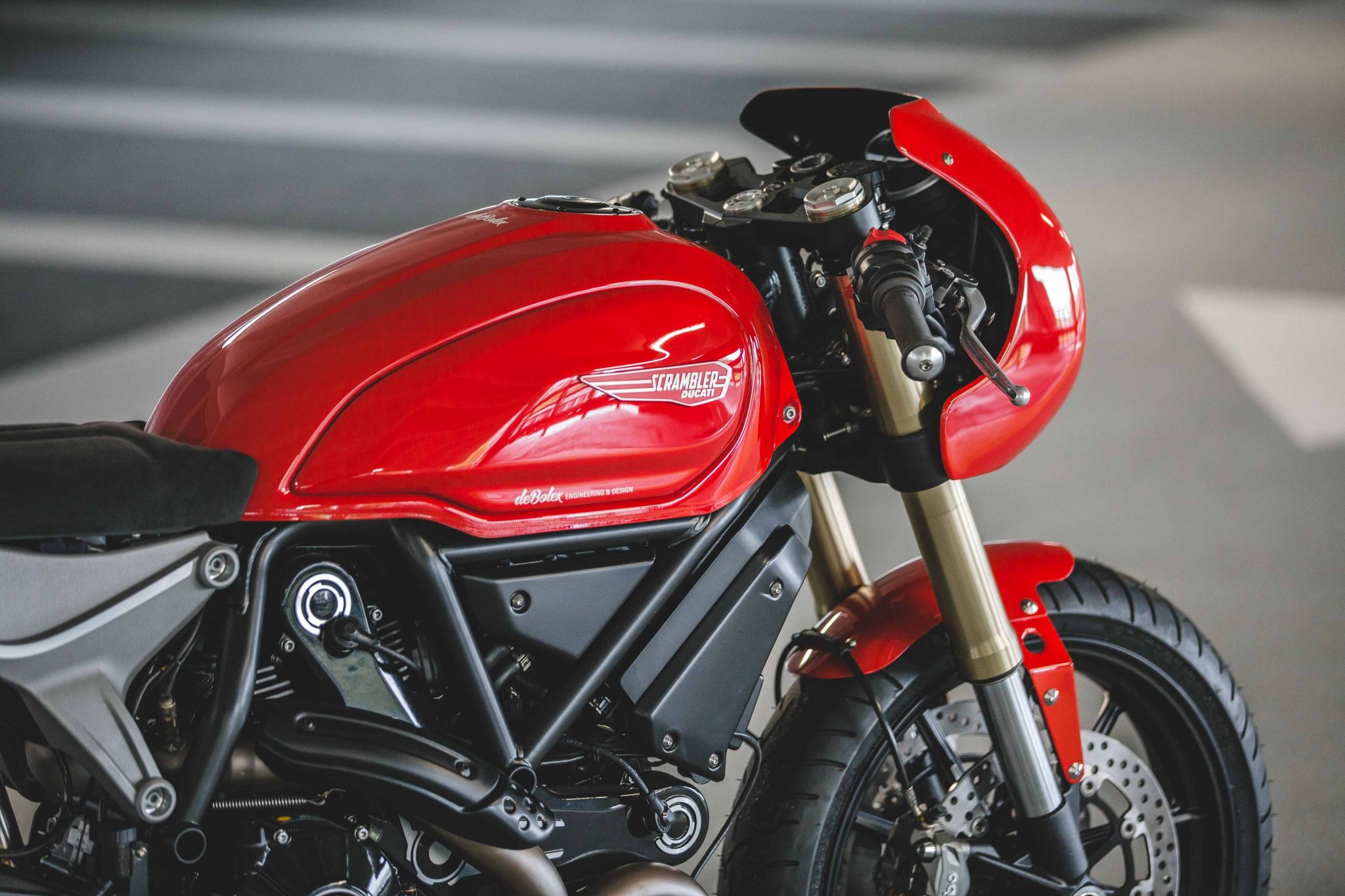 Utilizing a Scrambler Ducati 1100 as the base, this project was built in collaboration with Ducati UK and Scrambler Ducati to be used on the show circuit promoting the new 1100 model. On the larger 1100 model, the air-cooled L-Twin 86hp and 65 lb-ft of torque. Plenty of power for a nice little cafe racer!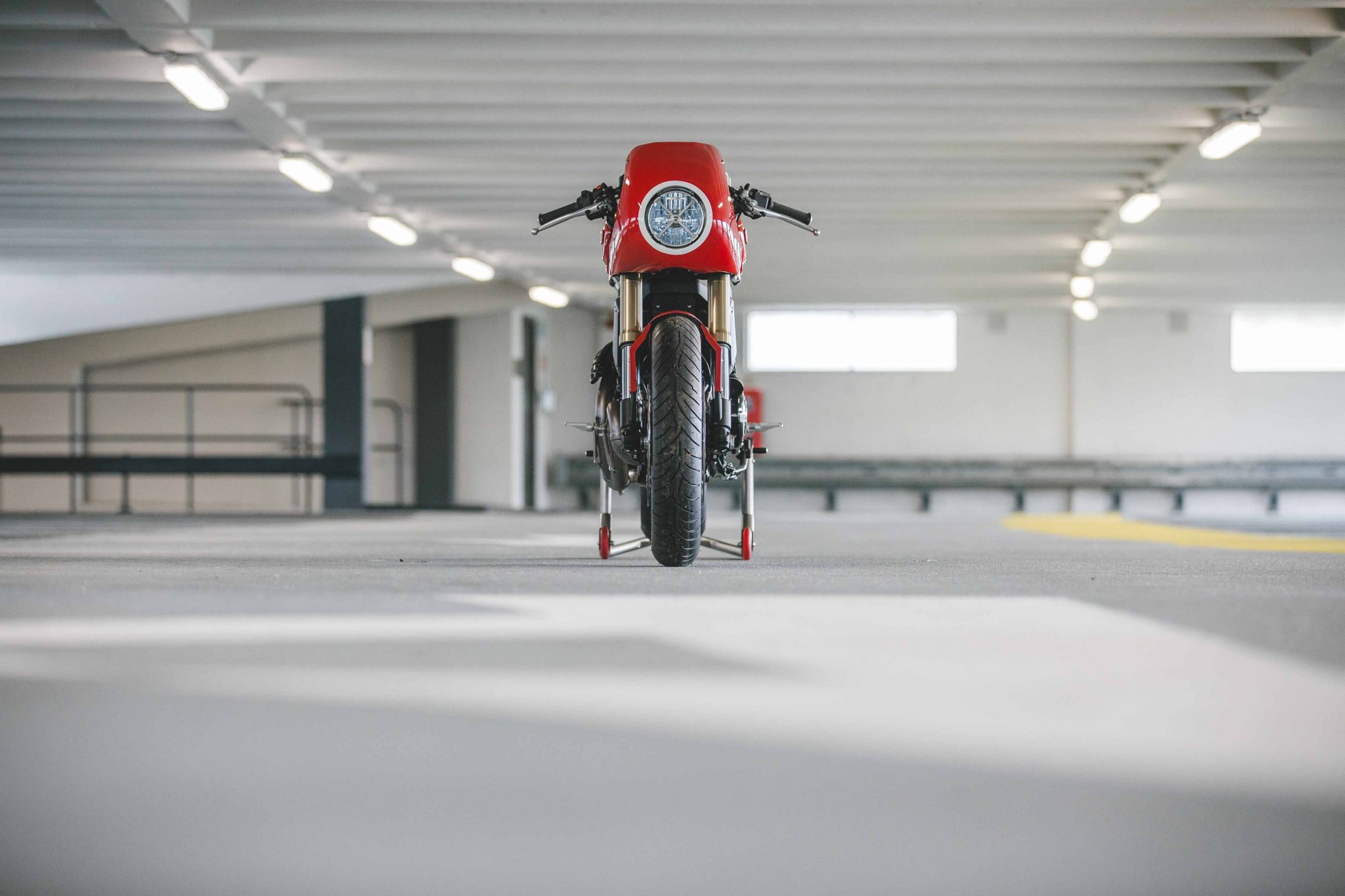 The Scrambler was delivered to Calum and Des with a super tight deadline. They had high aspirations for the build so they had to turn on the afterburners to get this cafe cranked out and ready for the masses to oogle.
In usual deBolex fashion, there is more than meets the eye. Many details are neatly hidden, rerouted, and designed in a way to disappear. This is all intentional.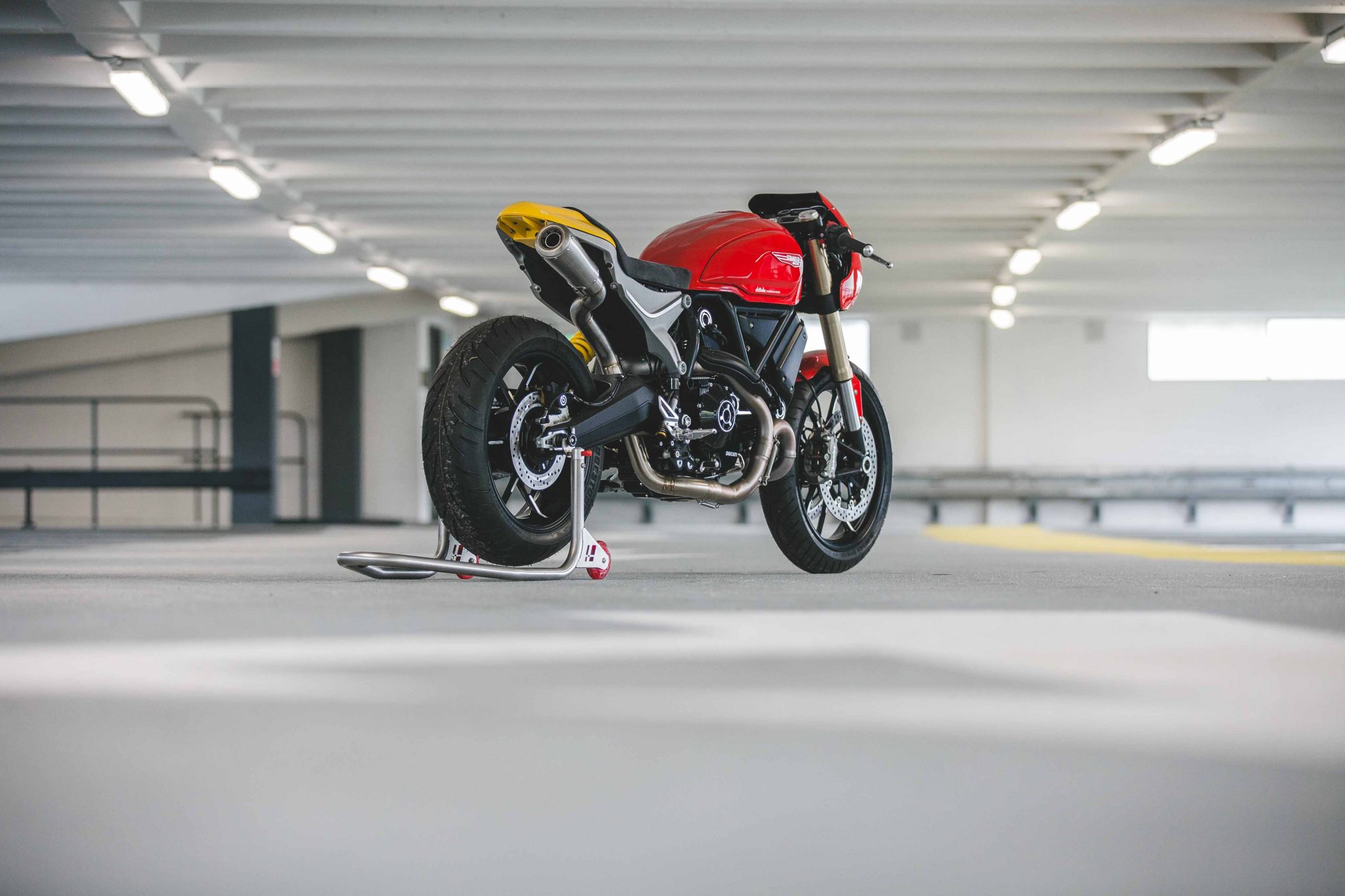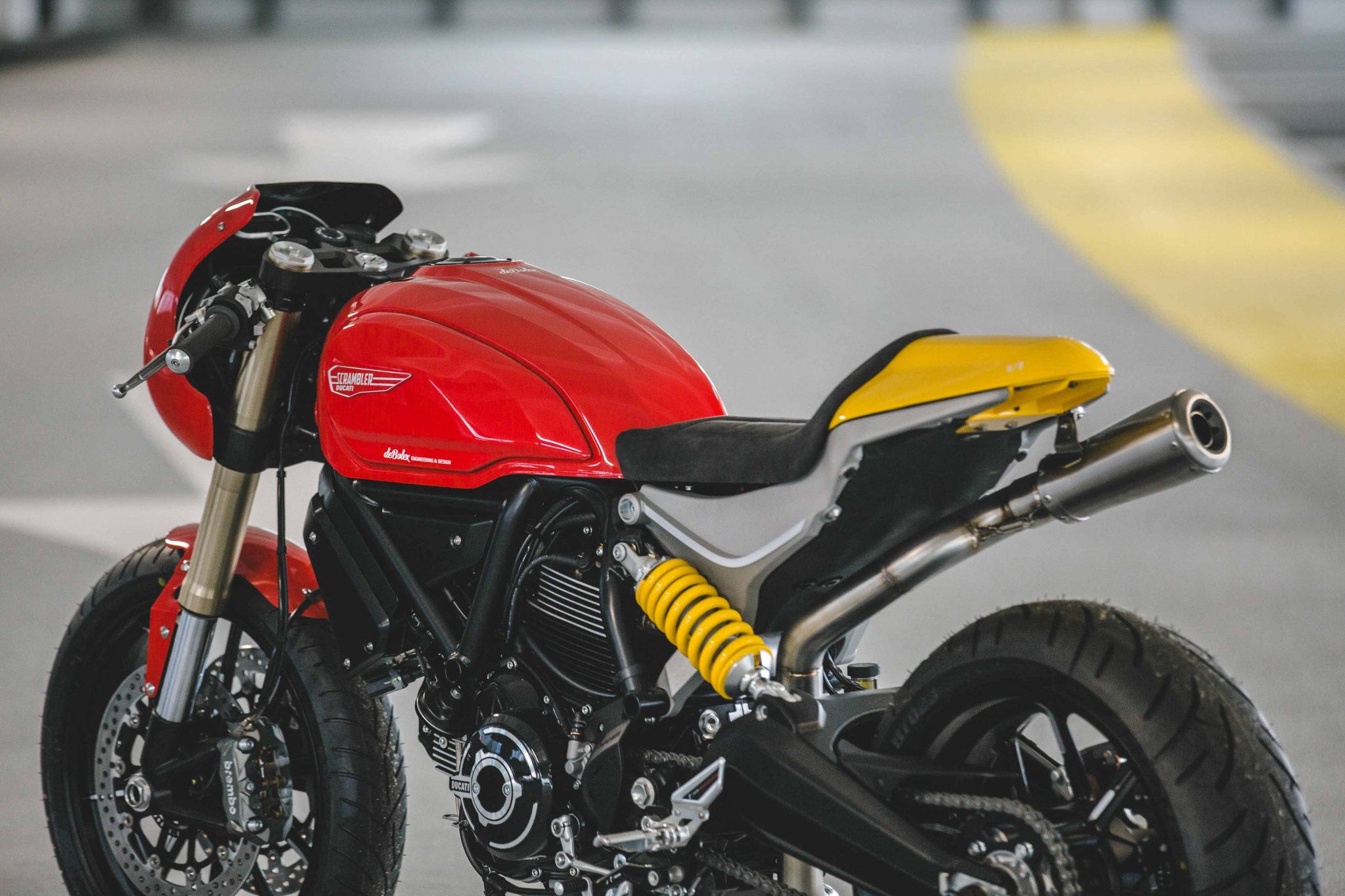 The engine was intentionally left unmodified. Ducati wanted to show how versatile their base model is in stock form. The exhaust headers on all but the 1100 'Special' look the business straight from the crate (the Special ones are chromed and ironically look less premium) so Calum removed pipework rearward from the cat and TiGed stainless bends to accept a throaty HP Corse silencer.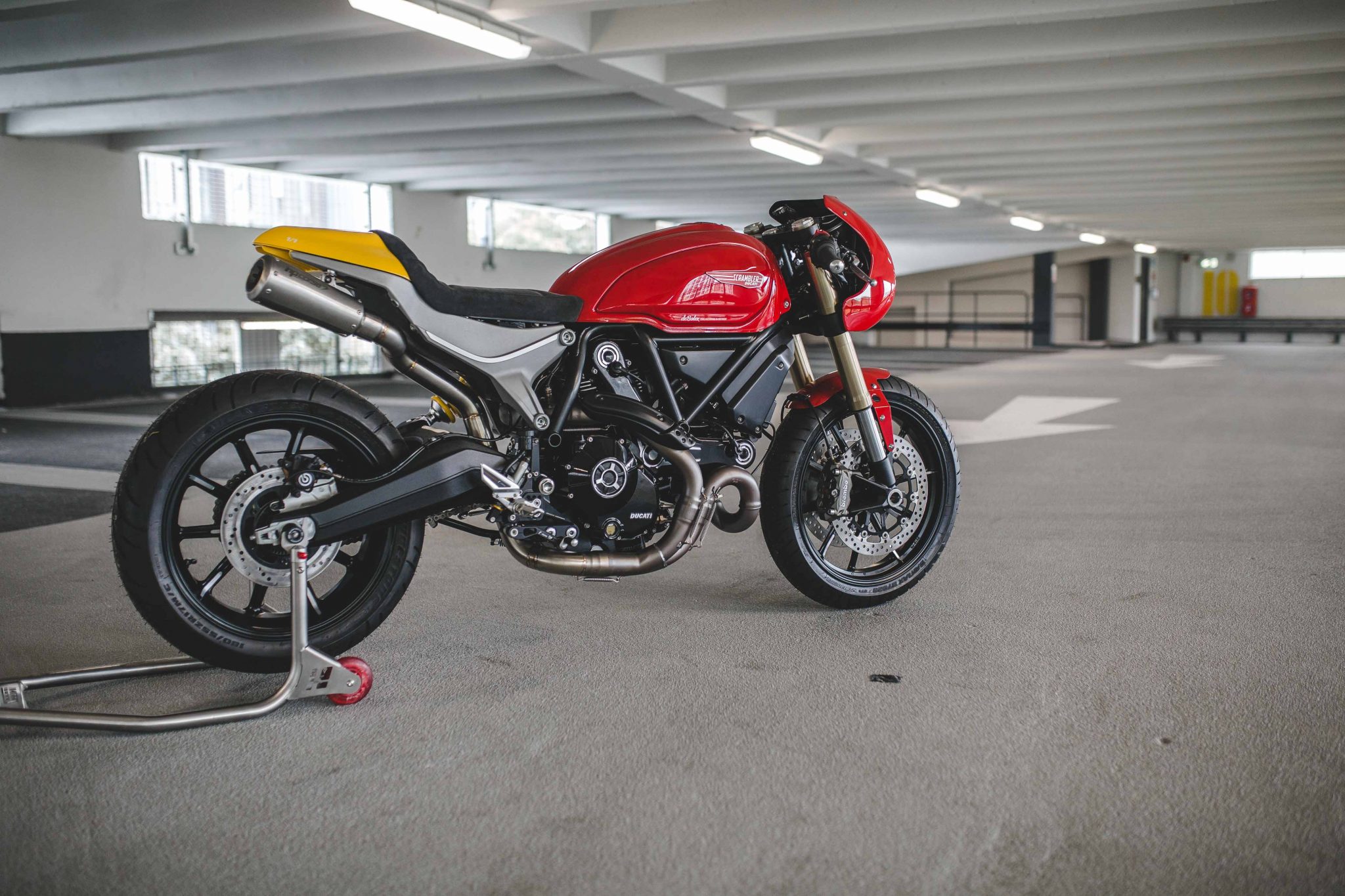 In relative short fashion, the Brits busted out this lovely Scrambler Ducati cafe racer, along with their 803 endurance racer just in time for the show circuit.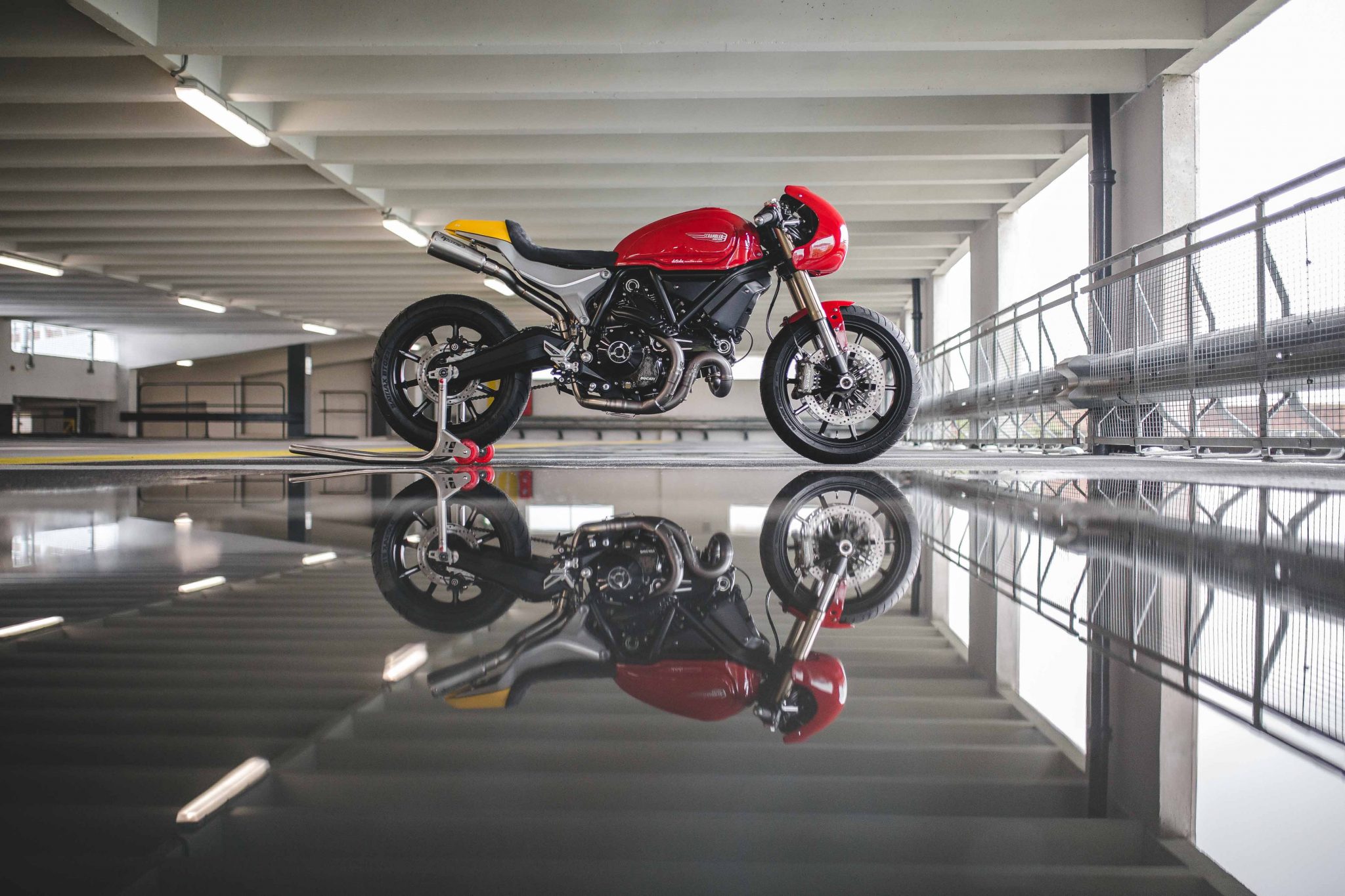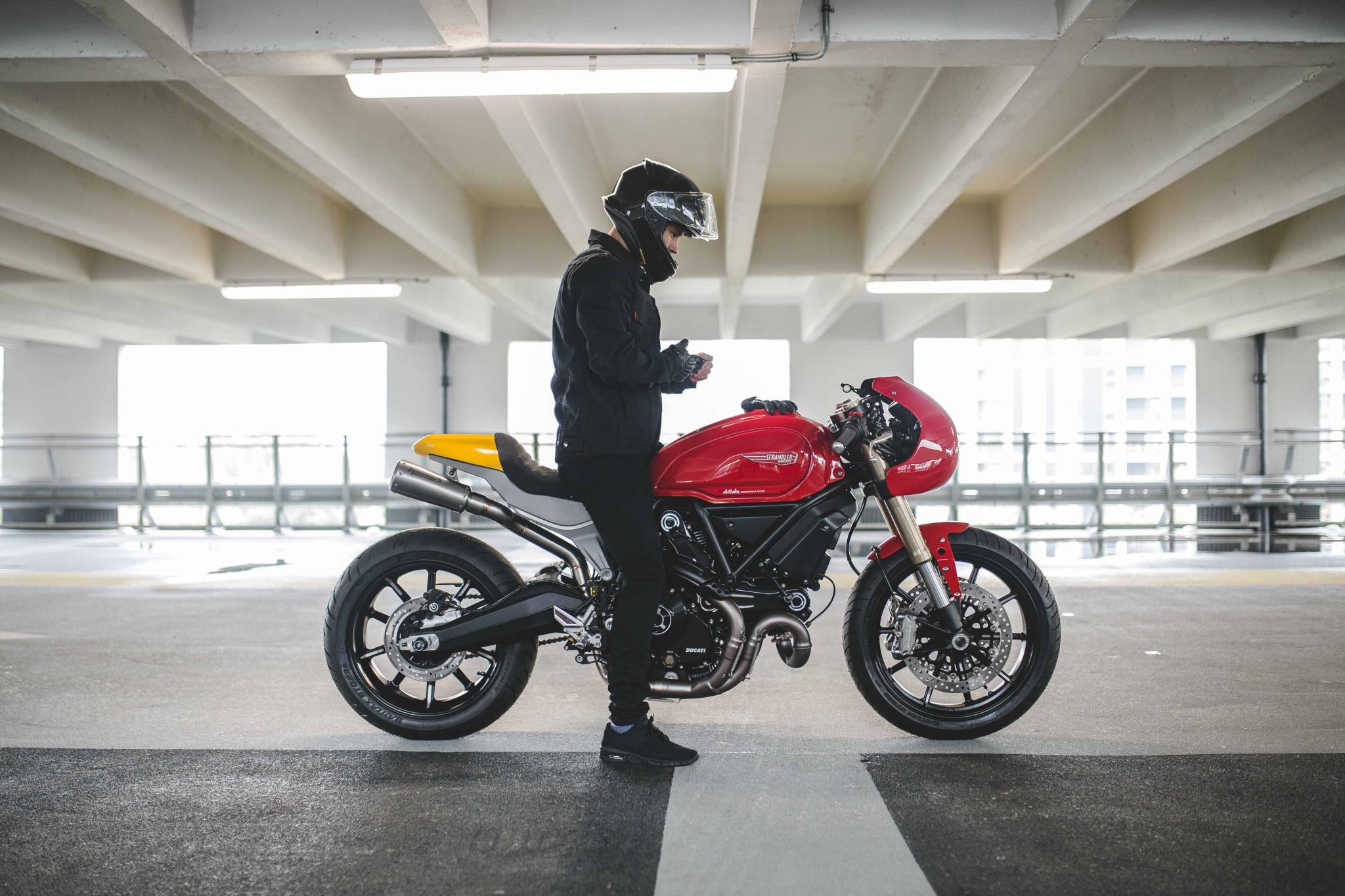 Seeing OEMs get behind custom builders and to showcase them alongside their stock bikes is something I'd like to see more of. It's something I supported during my tenure at both Ducati and Piaggio. What are your thoughts? Should manufactures commission more custom builds, or stay out of the custom scene?
Regardless of how you feel having the OEMs behind it, there's very little argument to be made over whether or not this deBolex is at the top of their game. They are. No debate needed.
deBolex Engineering: Online | Facebook | Instagram
Photos: Autohouse London