Red rocket: A sizzling Scrambler from the UK
London's custom shop, deBolex Engineering, is one of our favorite builders at the moment. Each build is clinically clean, with no detail overlooked. Quality over quantity seems to rule here, and it's something I certainly appreciate. Partners Calum and Des, are builders that perfect the details that no one – aside from a future owner – would typically see. This Ducati Scrambler cafe racer is no exception.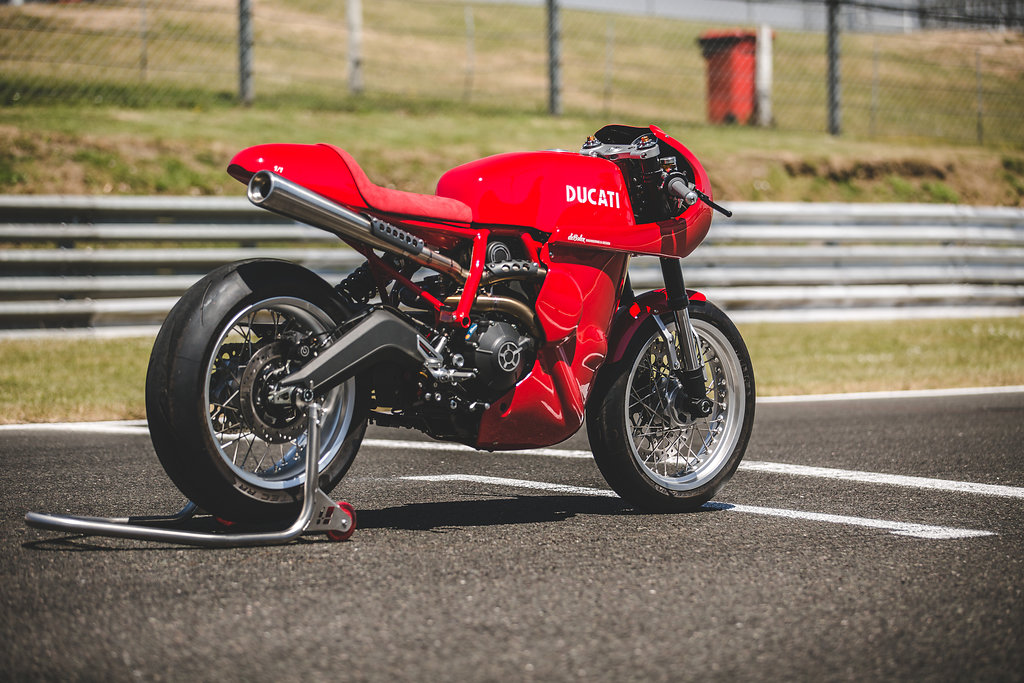 Using Ducati's Scrambler as the donor, they stripped it down to the bone and built it back up in retro-racer dress. I think this is the first fully faired Scrambler 800 I've seen to date and I've seen a lot of custom Scramblers out there. Mr. Martini built a pretty slick little Scrambler Sixty2, but even that was not at this level.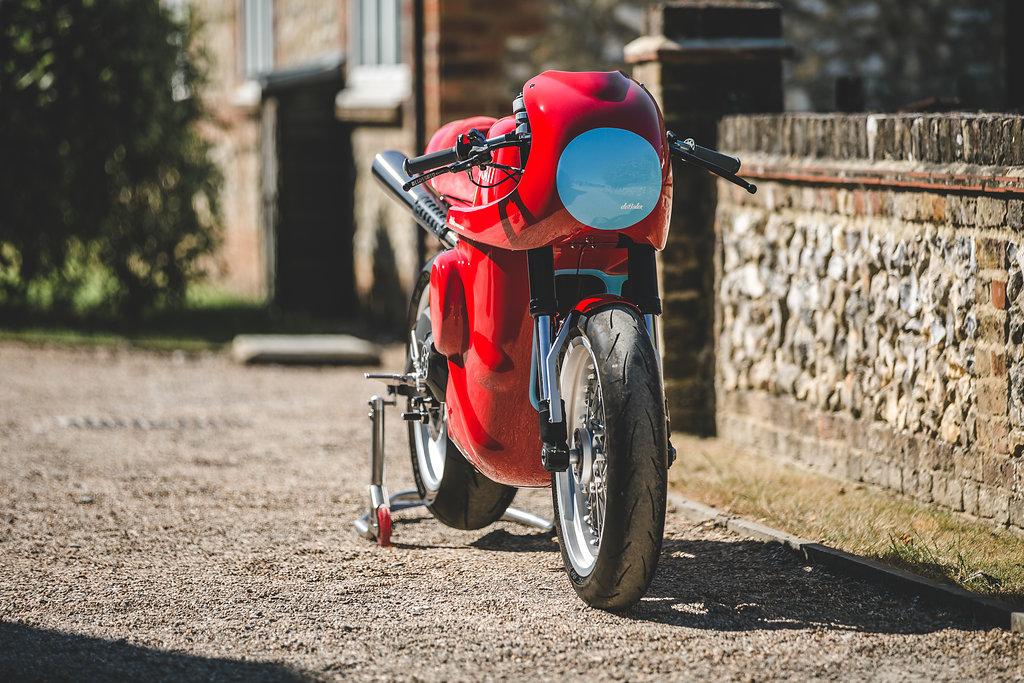 The fully aluminum bodywork is the standout feature on the bike. Created by hand, in the traditional fashion, they managed get all the angles right. Few builders can take a naked bike and massage raw steel into fairings that look like they belong. Getting it to look as good as they have is all the more rare.
You might think the fully enclosed motor on an air/oil cooled bike might get too hot but carefully placed, and tastefully done, air vents provide the needed airflow to keep things cool. And the blue accents? One of my favorite touches on this one!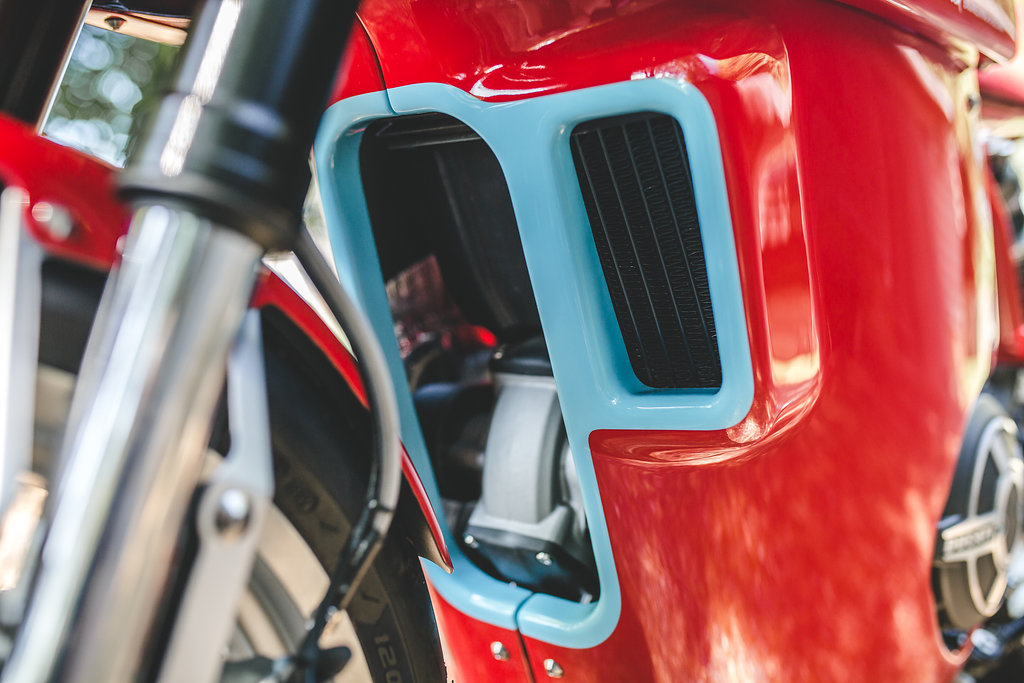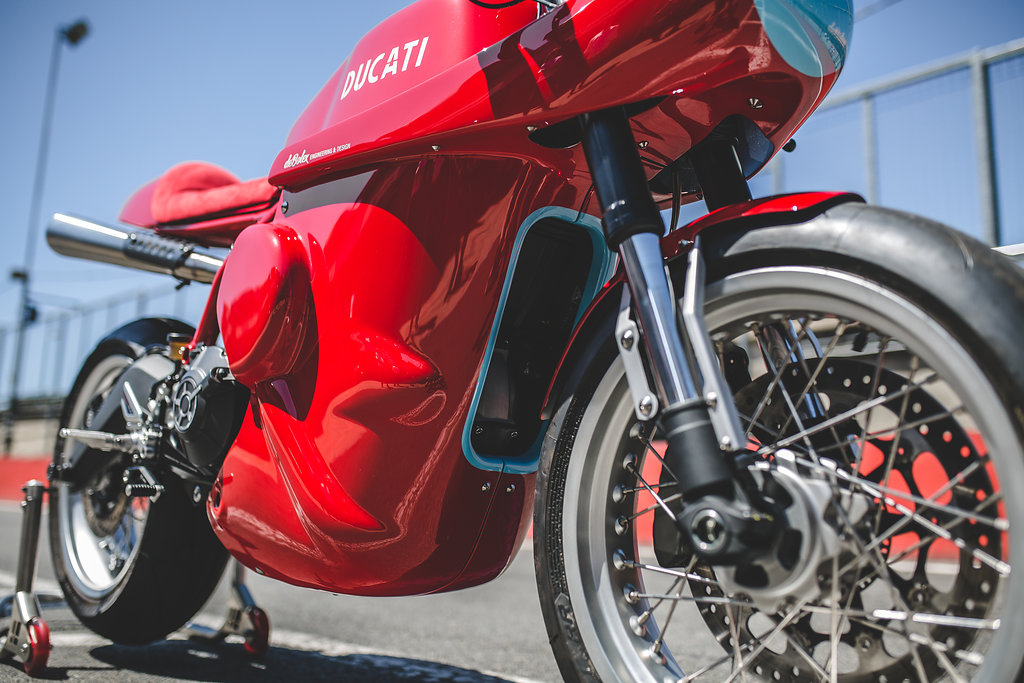 On any kind of racer, upgraded suspension is high in the list of improvements. For their red rocket, Andreani fork cartridges were slid in up front and a Macron rear shock was fitted out back.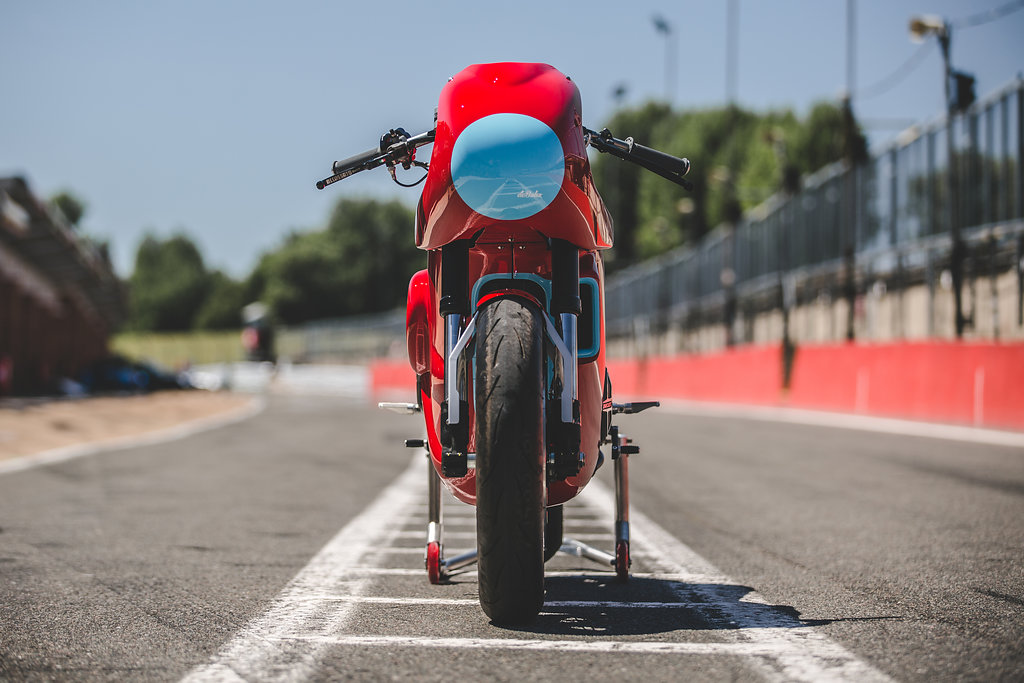 A custom top yoke keeps things tidy upfront along with the stock gauge, which seems to fit just fine on the build. Renthal clip-on and grips work alongside Accossato controls.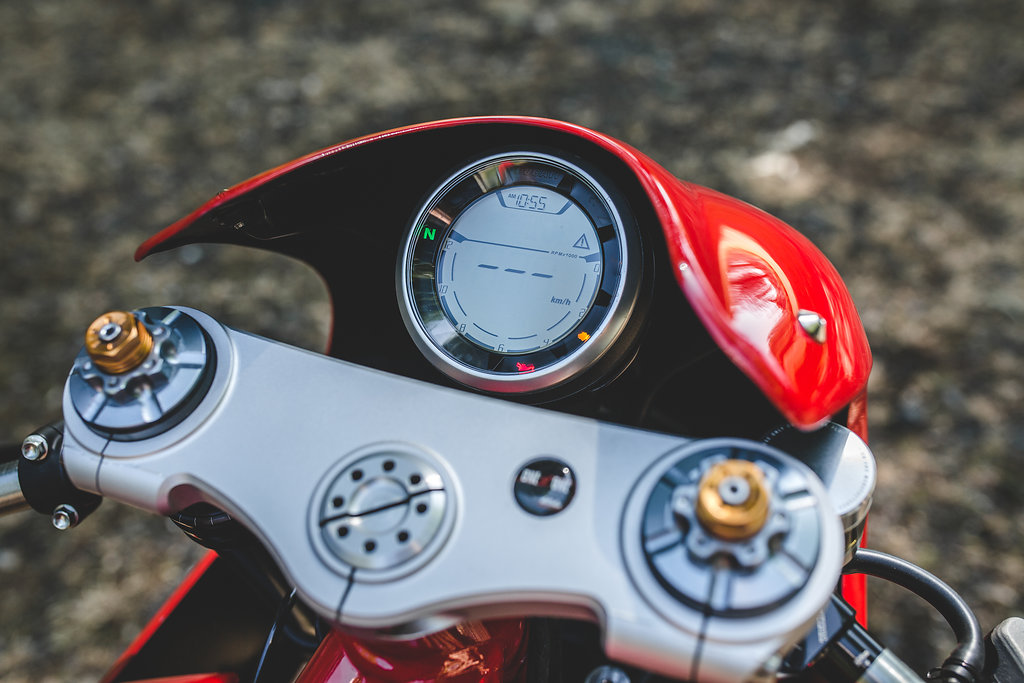 In true racer fashion, their 803 rolls on 17" wheels front and back with Metzler Race Tech RR tires.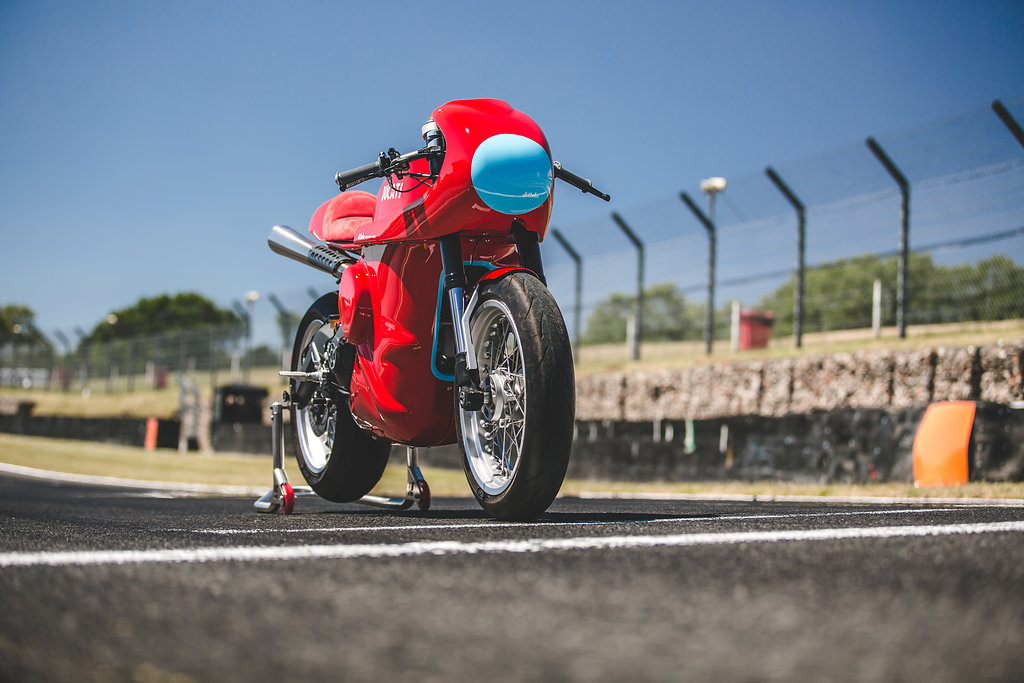 The deBolex custom exhaust system is another work of art. It almost seems like a waste to hide the lovely work but fear not – the aluminum body panels pop off quite easily for maintenance…or to let others peek "under the hood".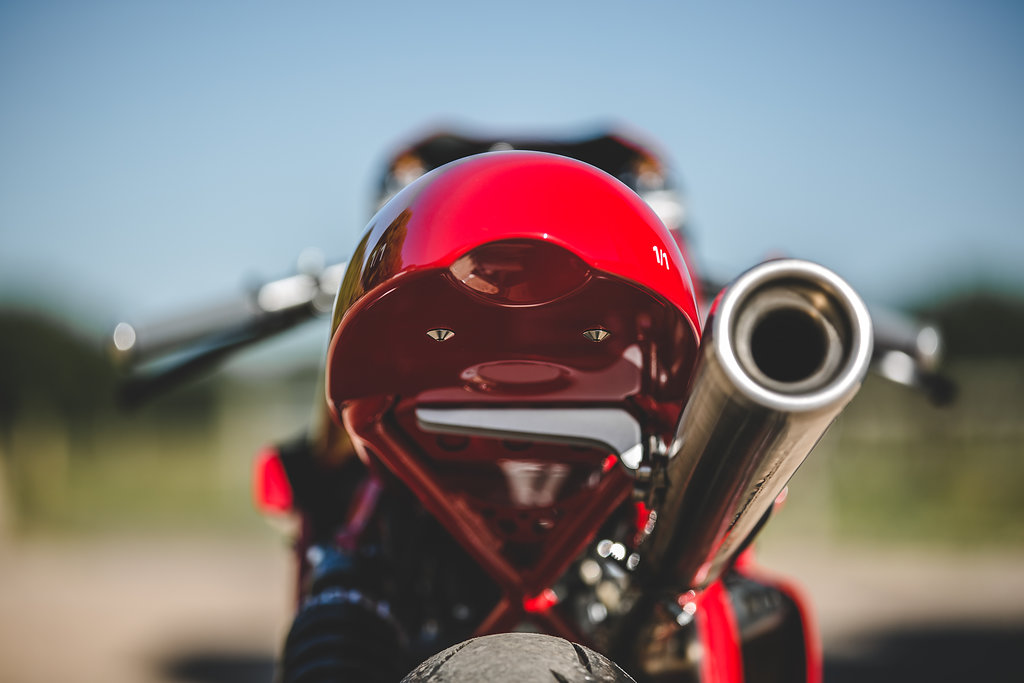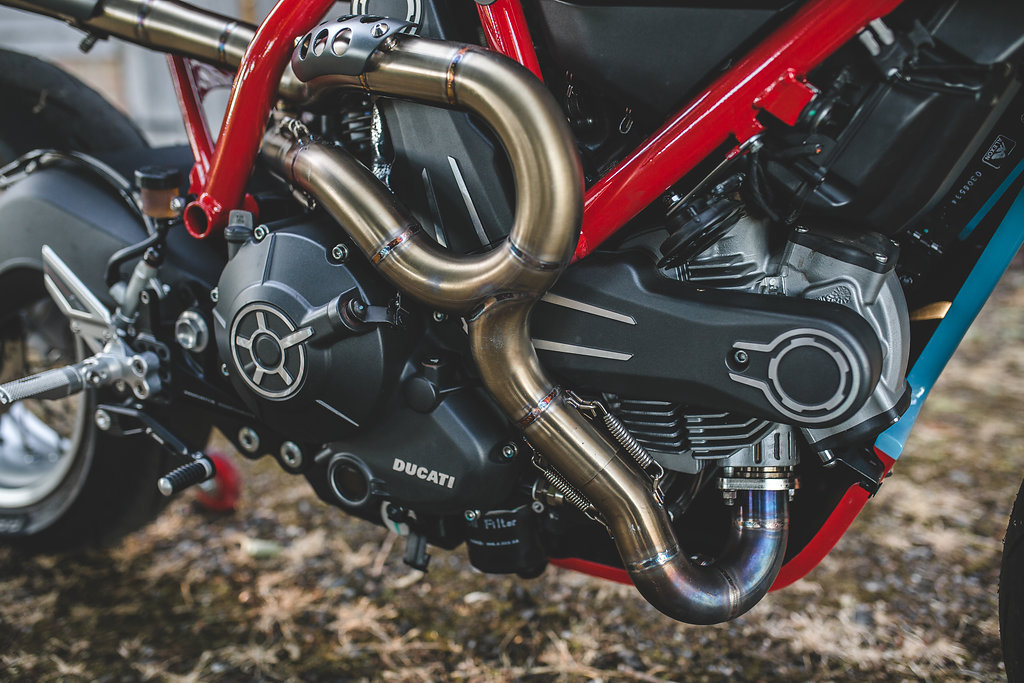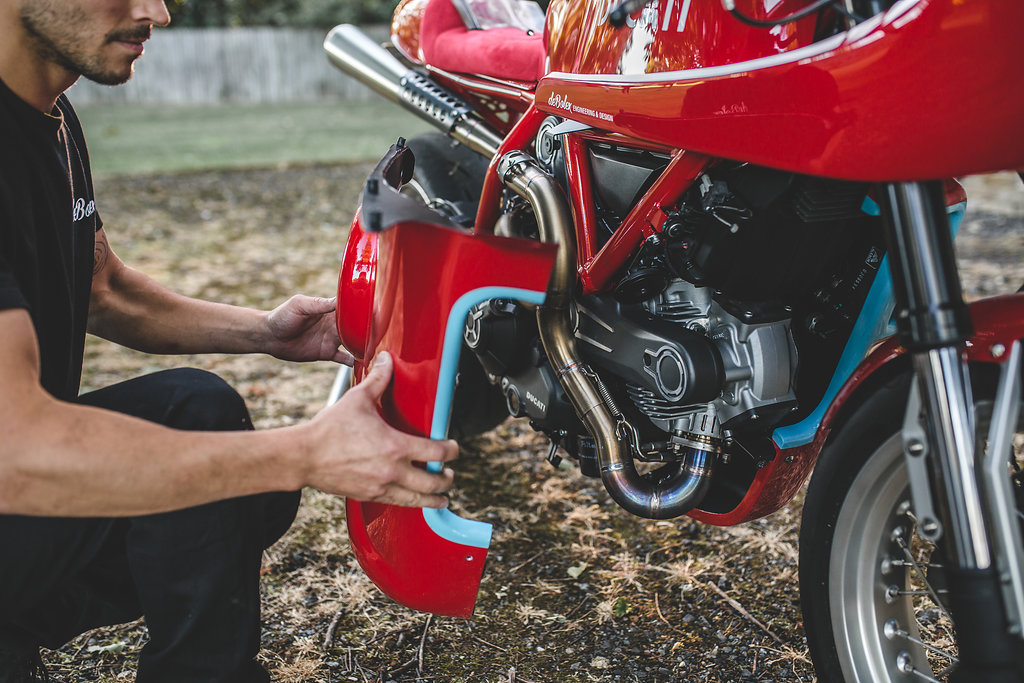 The deBolex Thruxton, previously featured, was a bike I could see owning and loving. I had similar thoughts with this one. Clean and simple, meticulous, and could be equally at home on a commute or ripping laps on a racetrack. This is one I'd happily make room in the garage for. Well done gents.
DeBolex: Online | Facebook | Instagram
Photos: Autohouse London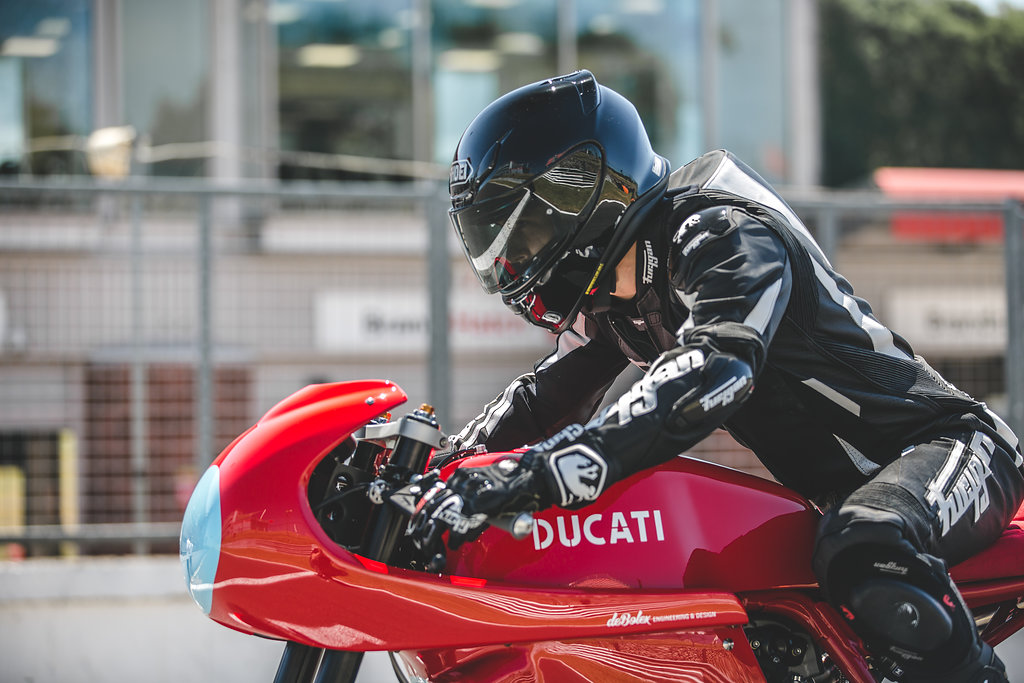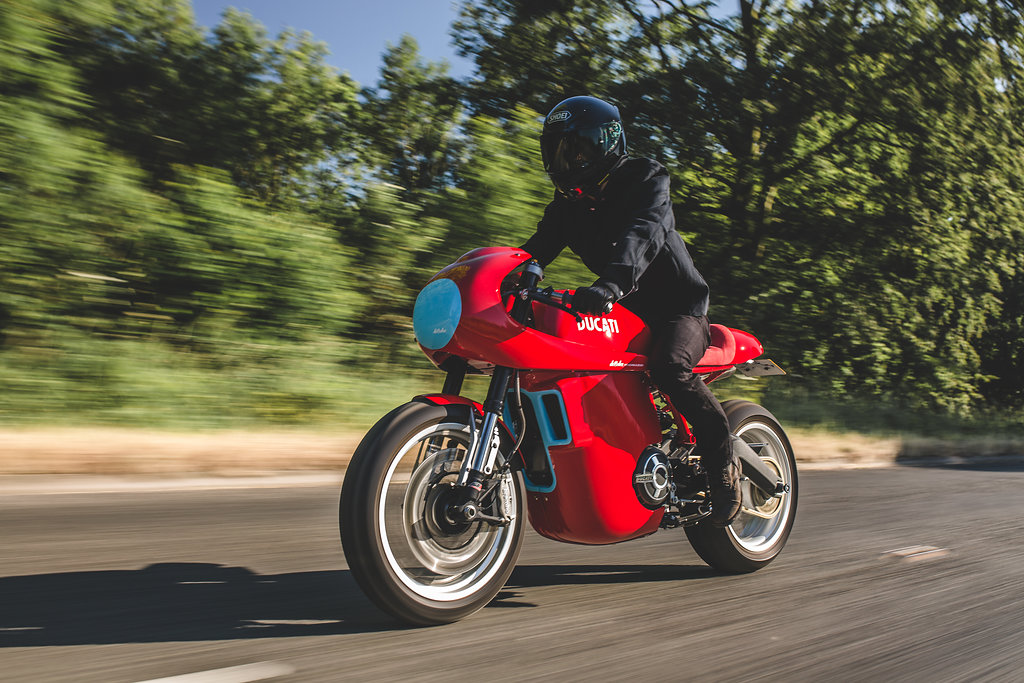 Ducati 803 Specs
Full aluminum body work
Alcanatara Seat
Maxton Rear shock
Andreani fork cartridge
Venhill Brake lines
Accossato Brake Master
Accossato Throttle
Accossato Switch gear
Domino clutch lever assembly
17" Rims, Stainless steel spokes
Metzler Race Teck RR Tires
Rizoma Rear Sets
Custom stainless steel exhaust system
Custom Top Yoke
Renthal Clip-ons