deBolex Engineering delivers a clean and classic Thruxton R
We have a soft spot for the Thruxton and are big fans of the new R model. Hell, we basically tried to build our very own Thruxton R with our Bullitt OG, before Triumph had come out with the R version. The boys at deBolex Engineering  put a unique spin on a British classic and took the new Thruxton R back a few decades visually, while keeping its performance very much in the 21st century.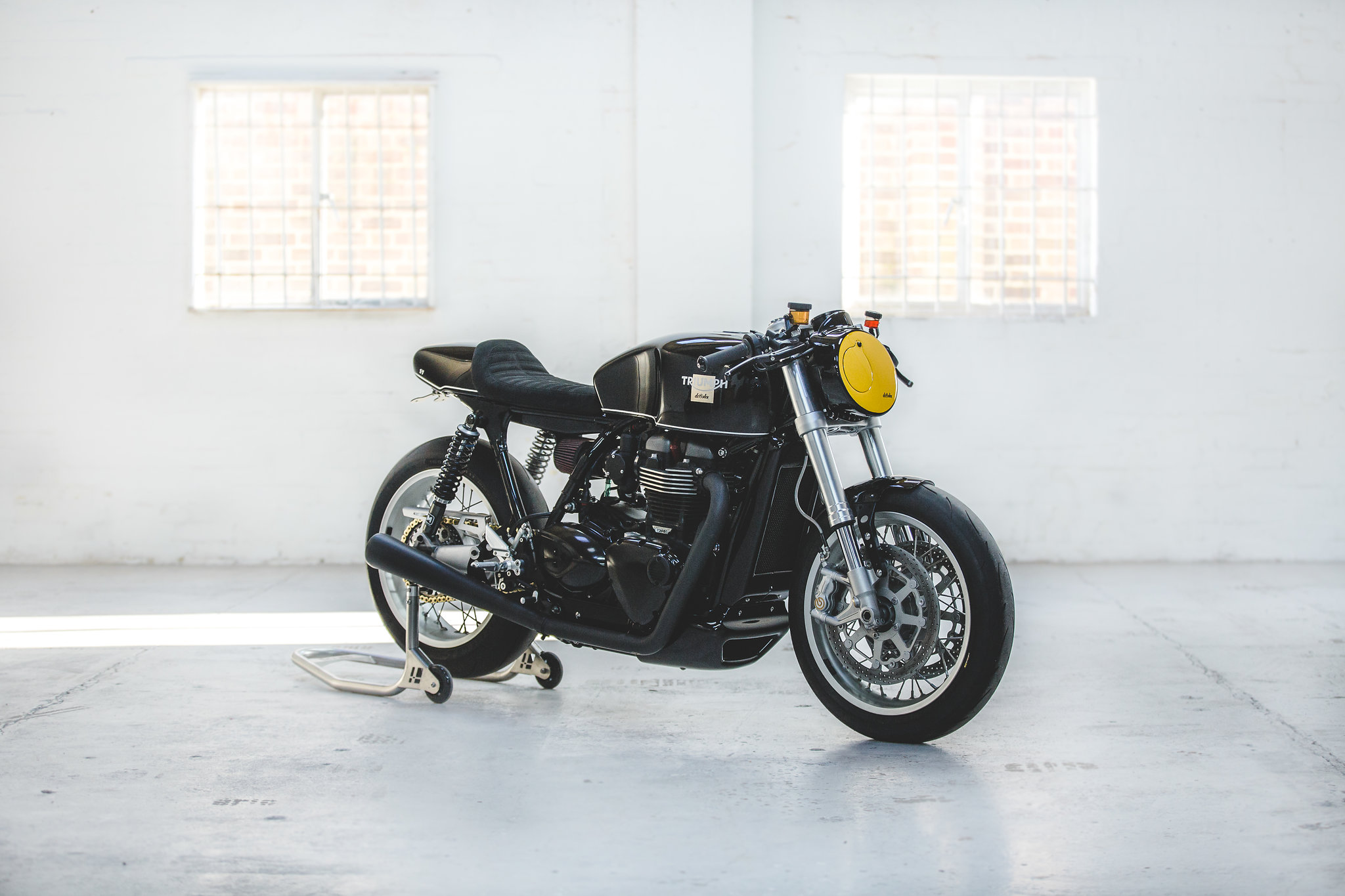 The lightweight aluminum tank, belly pan and radiator cowlings, electrics under-seat tray, tail section and front fairing are all deBolex pieces. And while the tank and tail don't venture too far off the reservation, it's amazing how much even some subtle changes to the lines of the bike can change the whole feel. The lines feel ever so slightly sharper, and we dig it.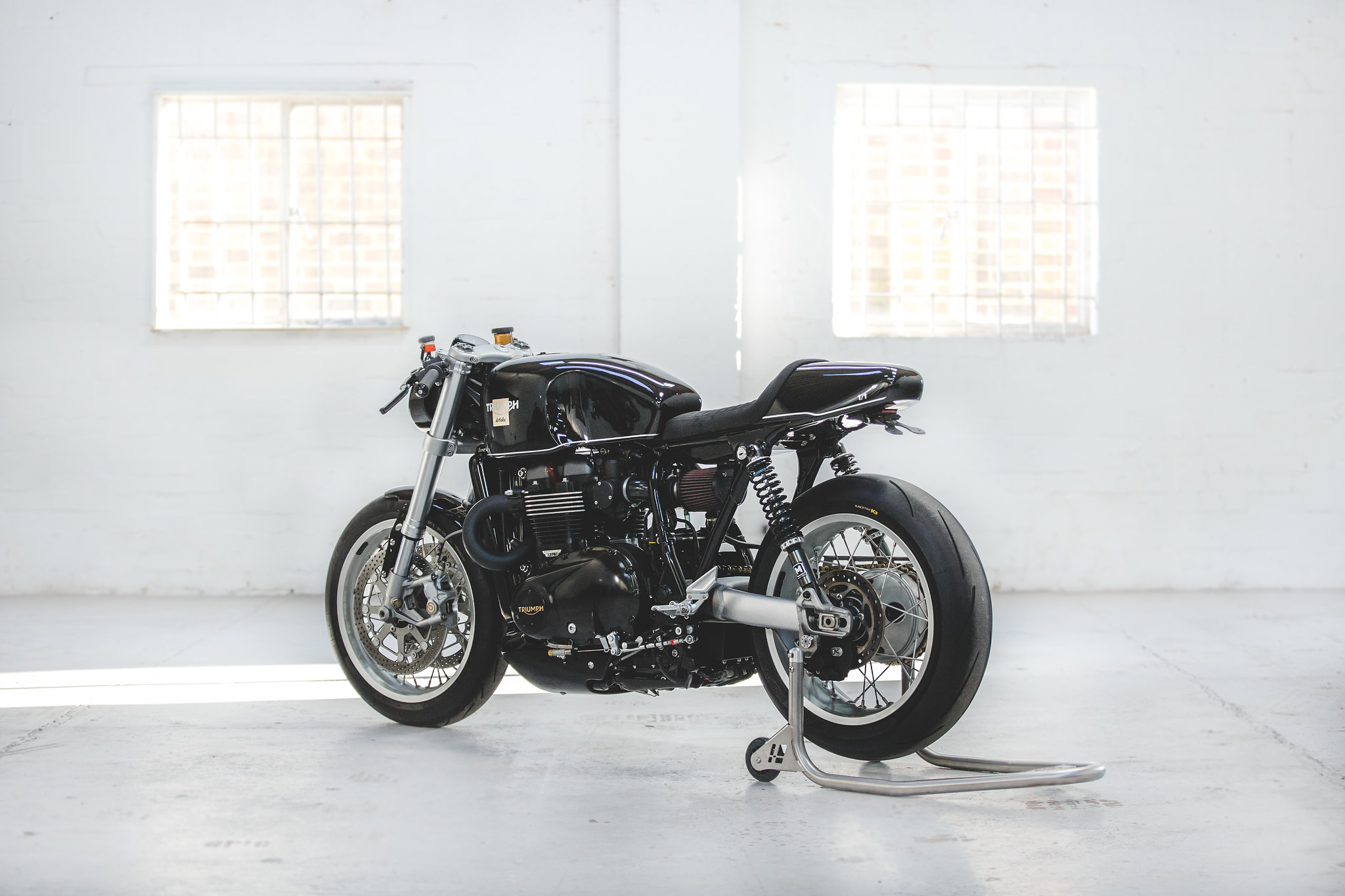 The exhaust is a stainless steel system finished off with a Keihin Silencer. The full system has been blacked out to play up the subtlety factor.
Front forks are the stock units, sans gold anodization and complete with Maxton fork cartridges. In the back, they're running matching Maxton dual rear shocks.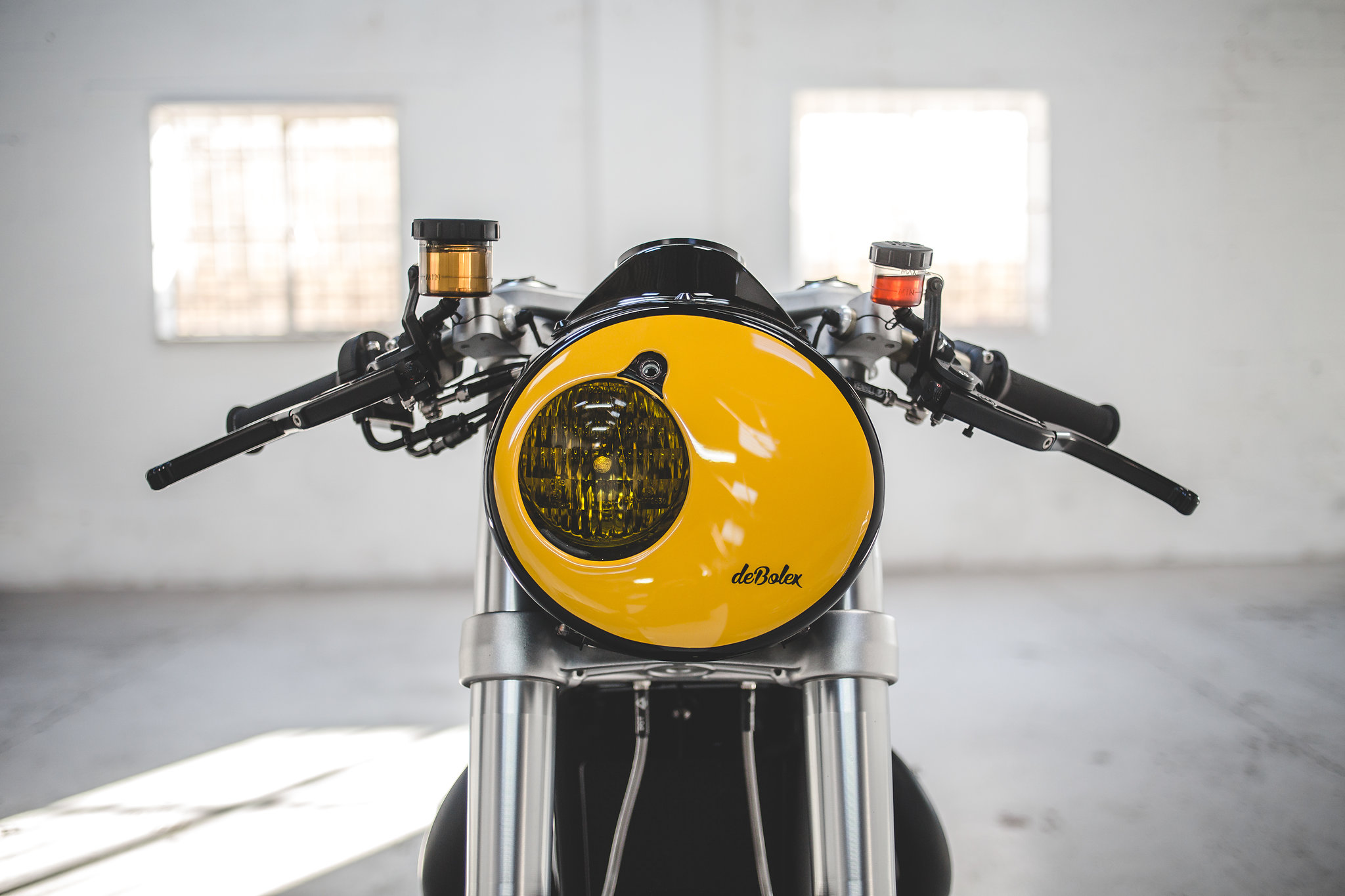 One of the most striking – and unique – mods the their Thruxton R is the front fairing/headlight combo piece. The removable portion that reveals the mini, yellow tinted lens is too cool in our opinion. Surely, some will disagree, but we're pumped on the alternative take.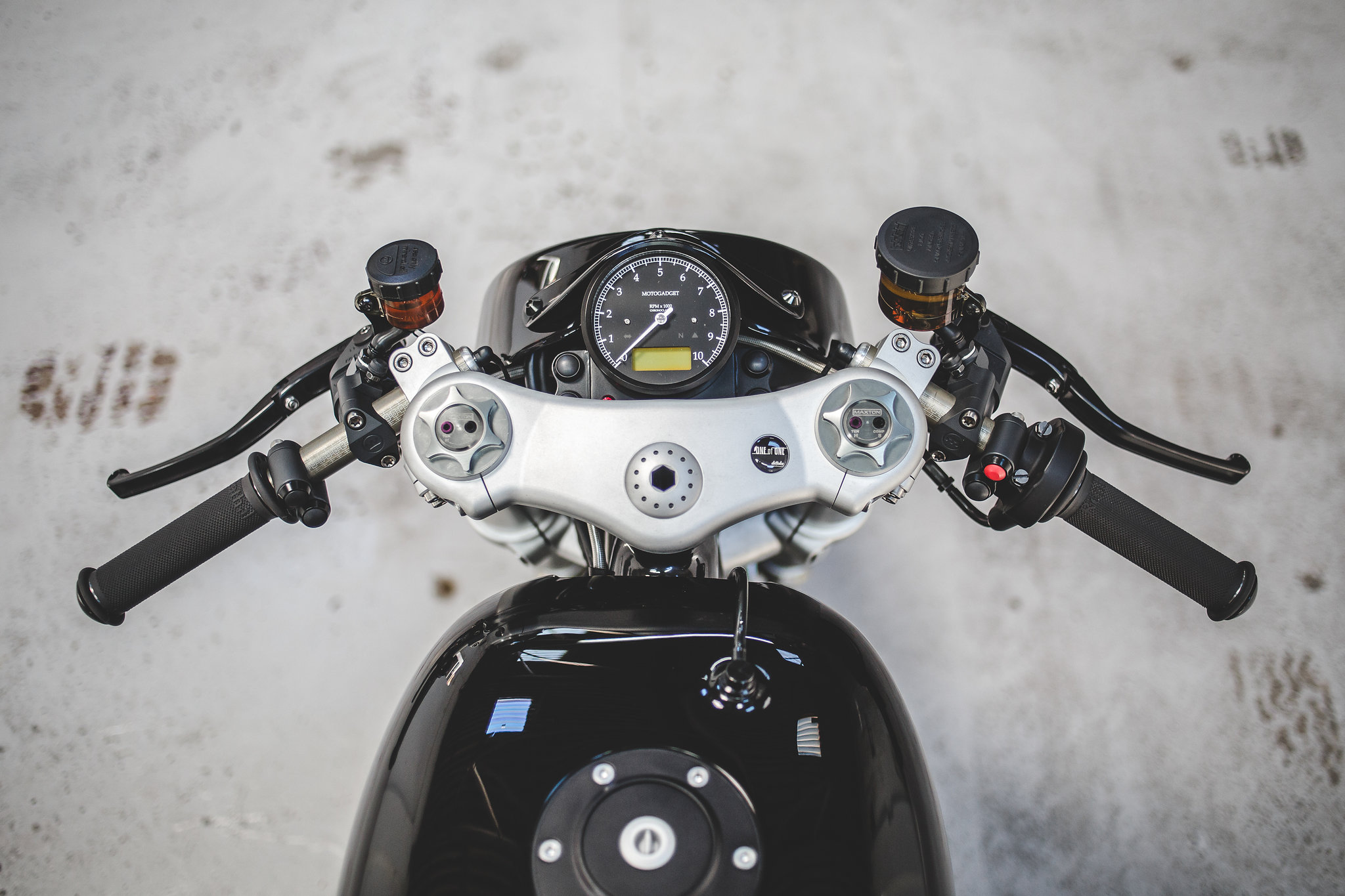 A rider's view shows off a cleaned up front end with a custom top yoke, Renthal clip ons, Renthal grips, Motone switches and Rizoma bar ends. The two-in-one Motogadget Chronoclassic gauge with its analog tach has been a favorite of our for some time.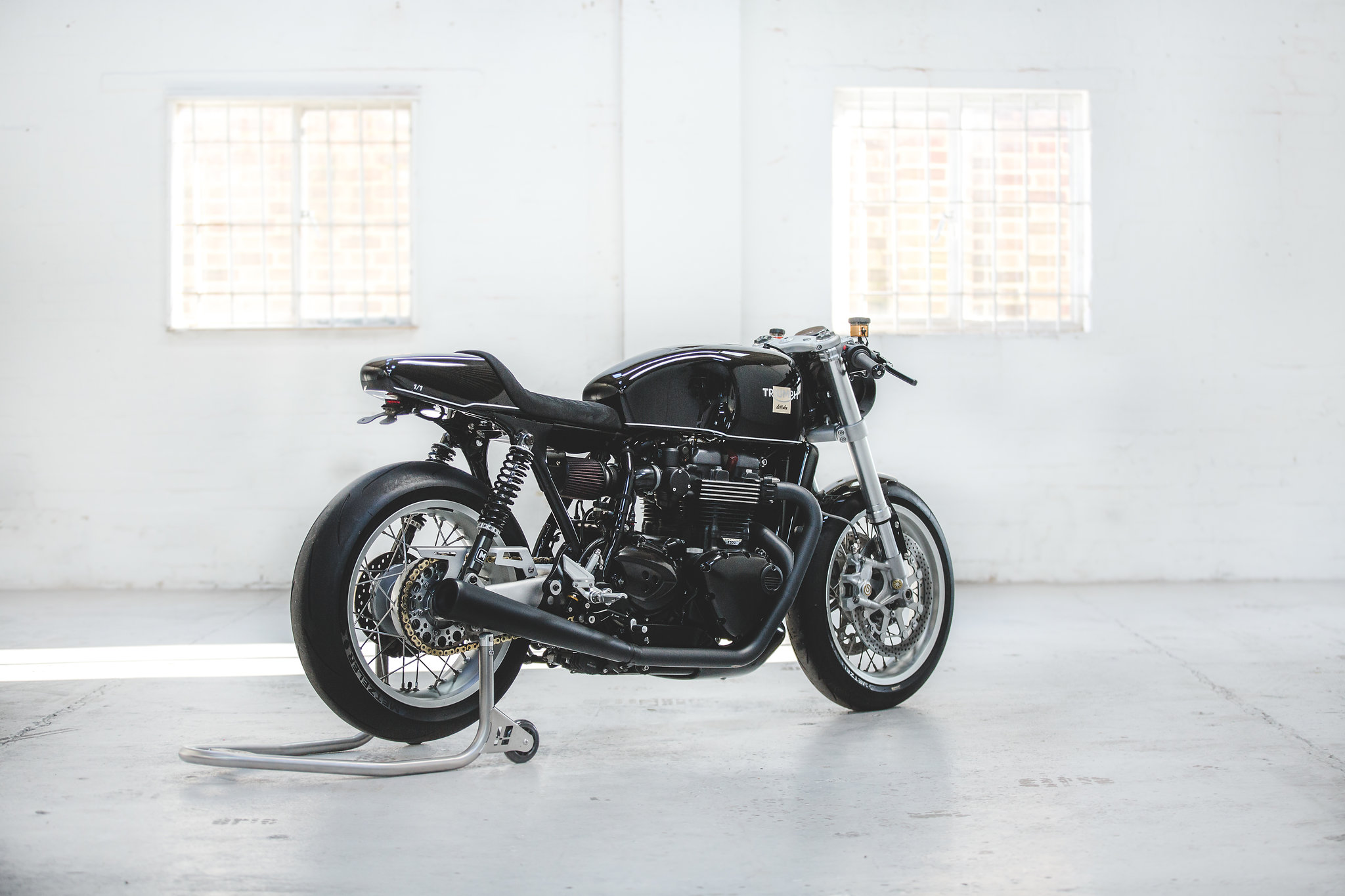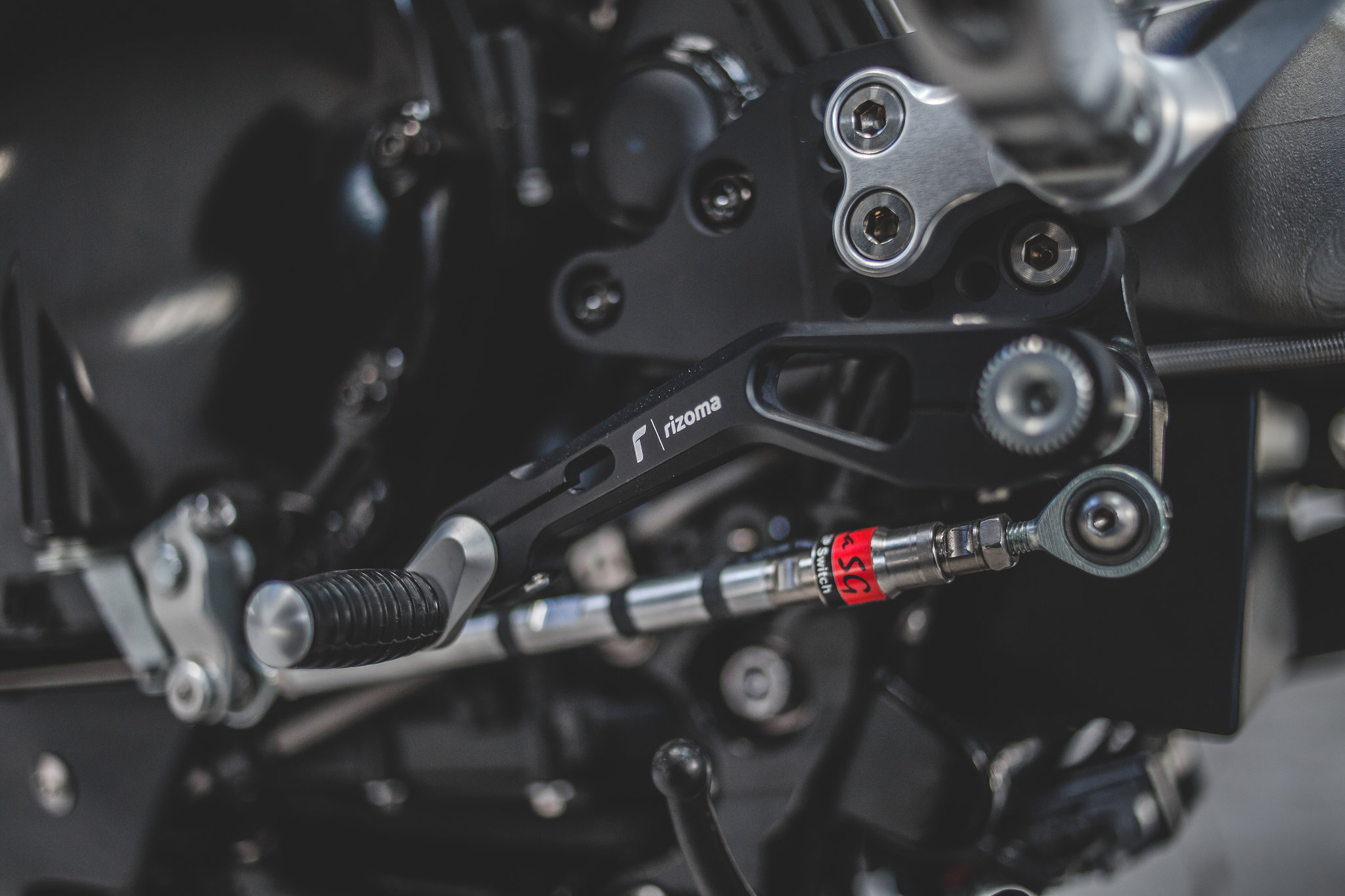 Rizoma rear sets with custom brackets ensure adjustability for dialing in the positioning and a Cordona quick shift with keep those gear changes buttery smooth.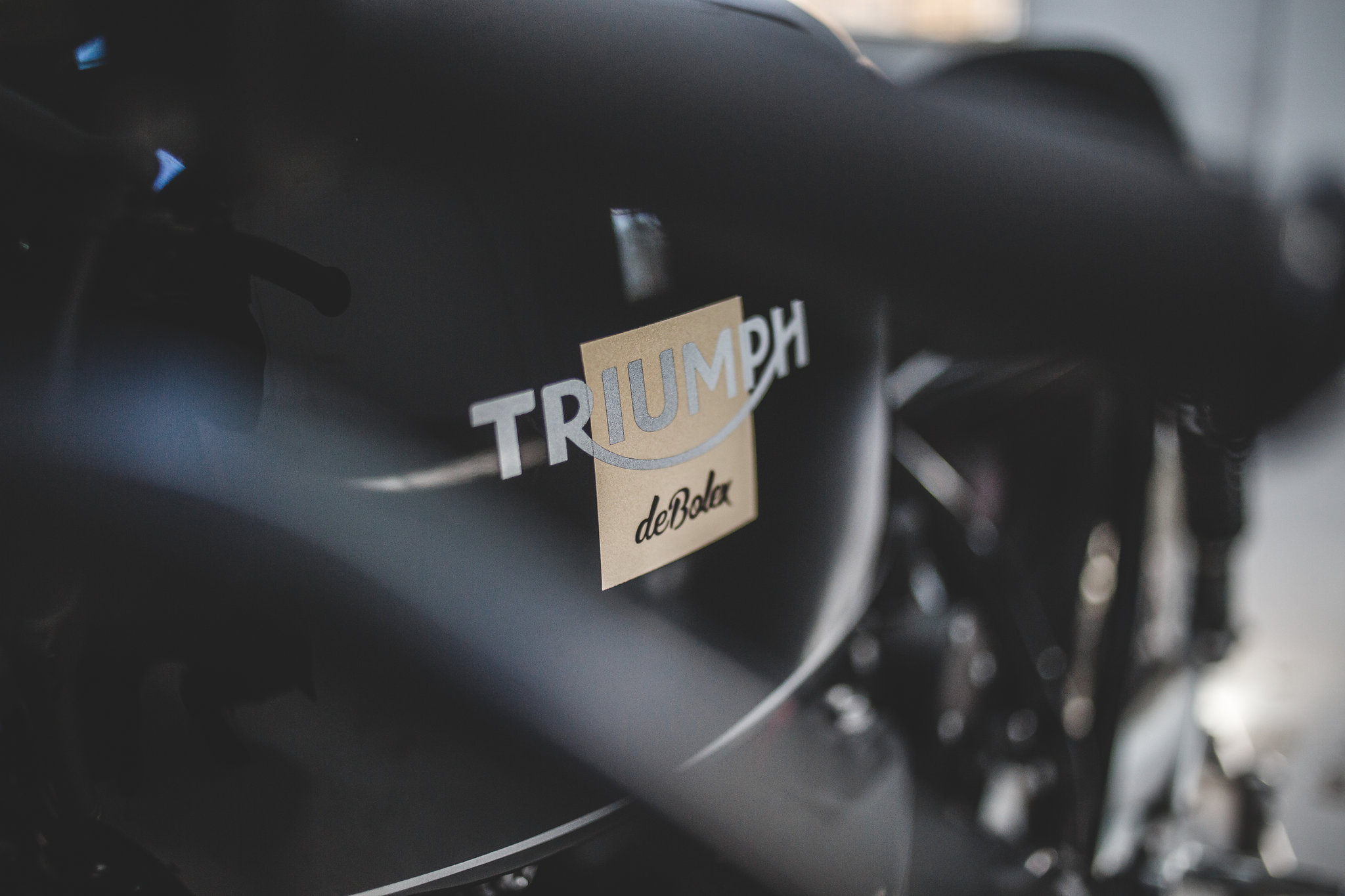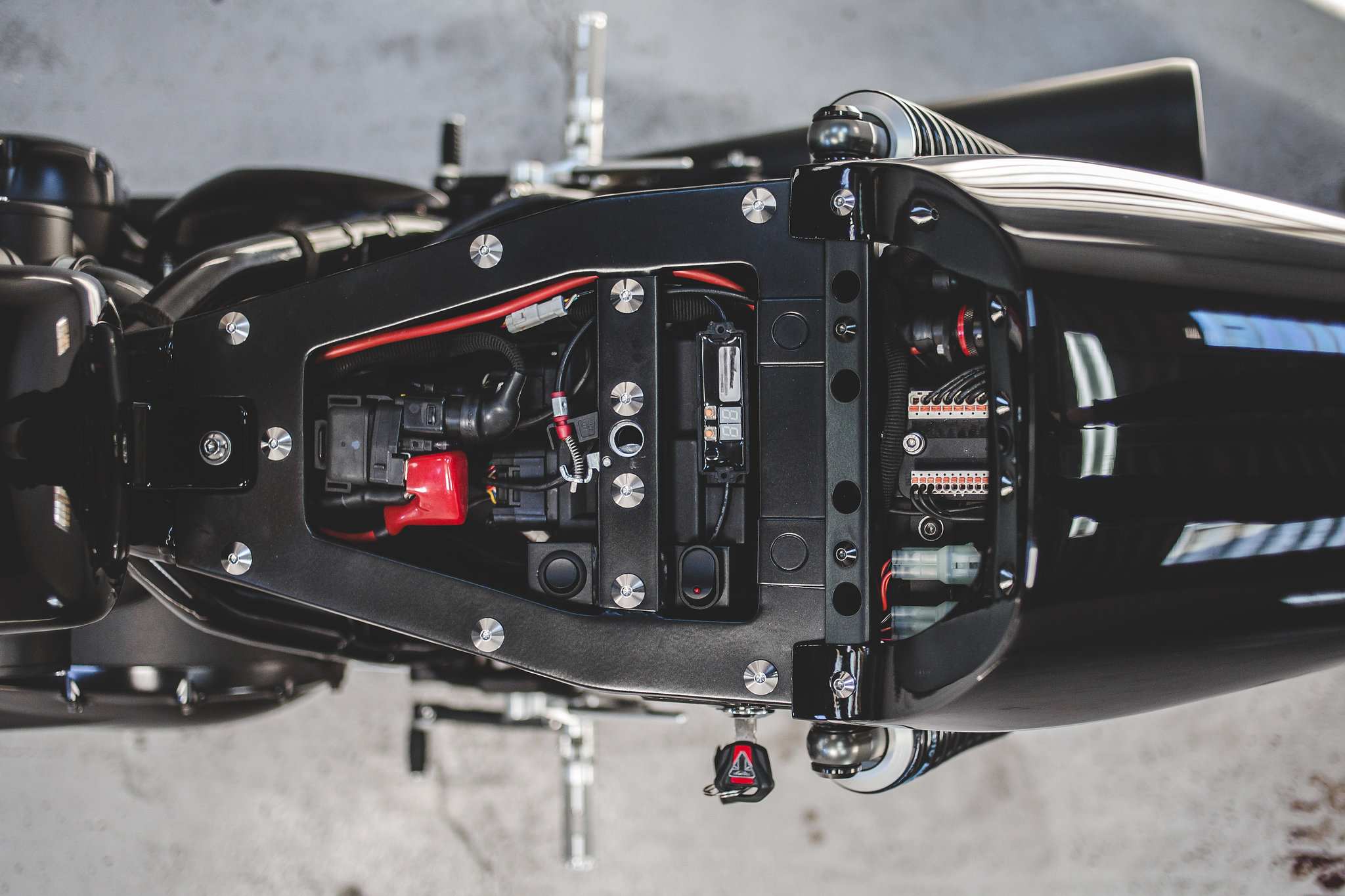 How's that for a clean wiring job?! They put the Motogadget M-Unit Blue to work. Just imagine how clean these dudes keep their bedrooms! Other goodies they've added under the proverbial hood are K&N air filters,  Shorai battery, MicroTec ECU, Deutsch Autosport connectors and an X-Bikes bespoke wiring loom.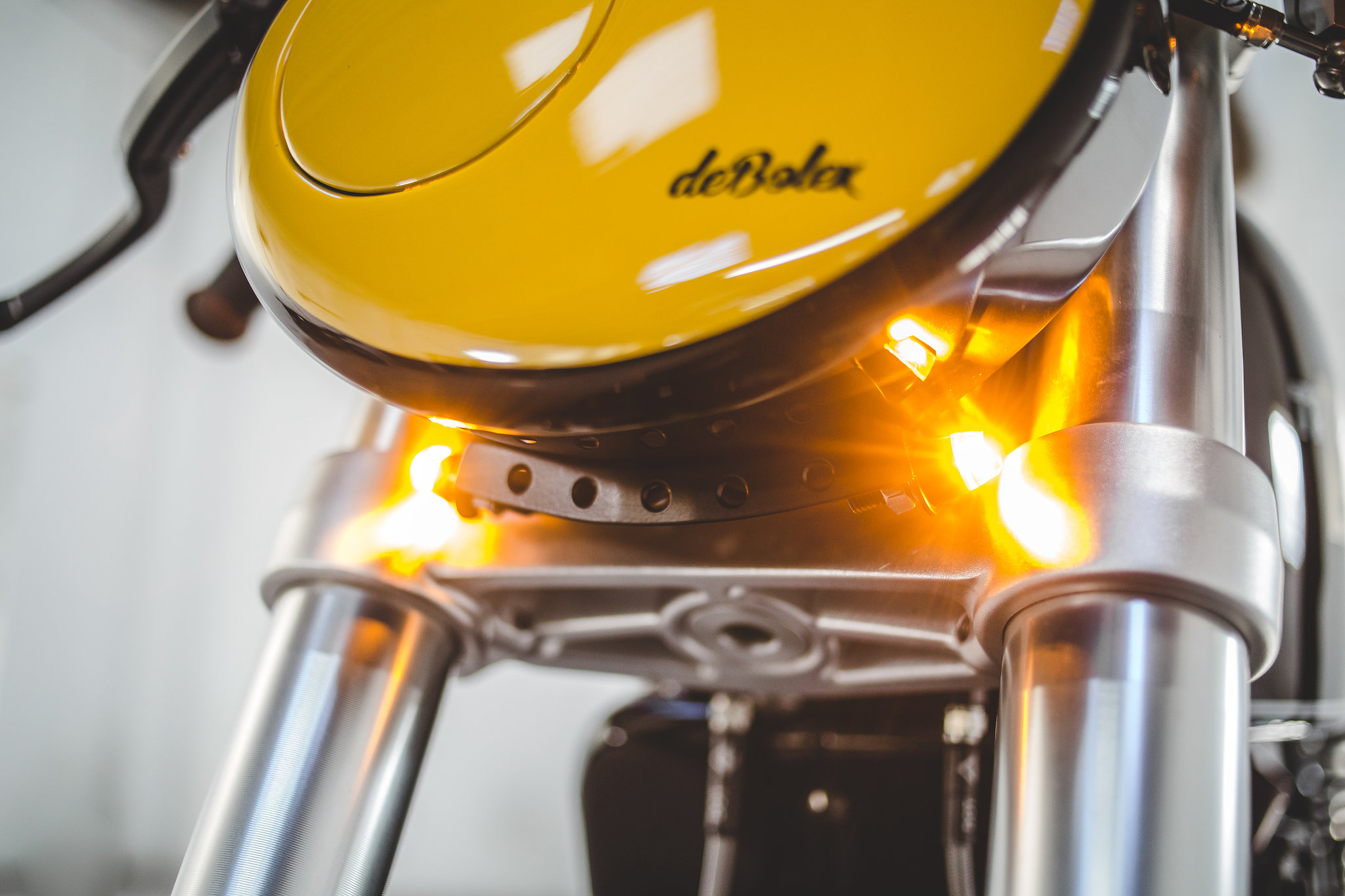 Motogadget M.Blaze pin indicators are so small but damn are those suckers bright. They're the perfect choice for the builder who doesn't want to put blinkers on their build, but needs to appease the customer, and Johnny Law.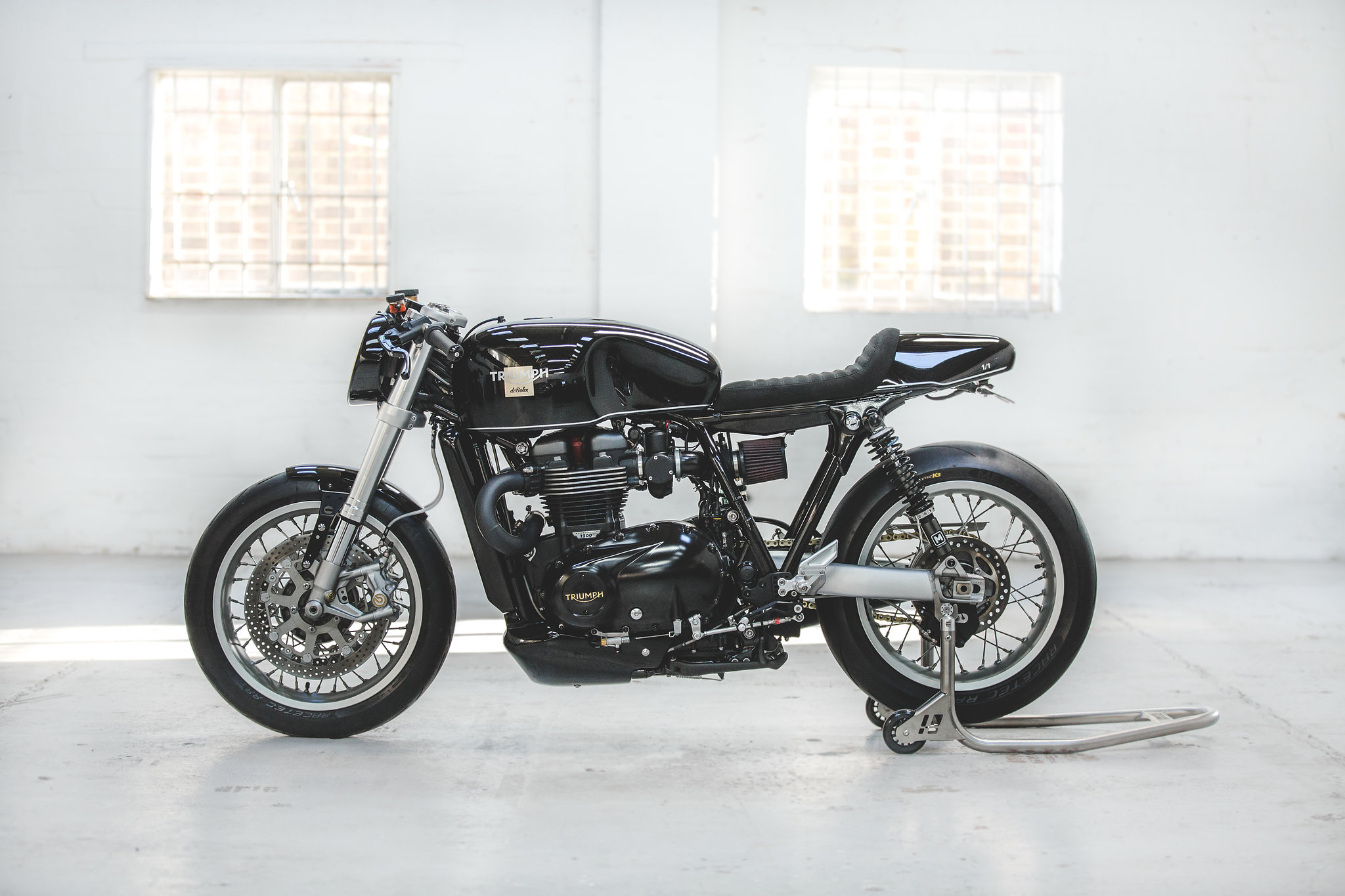 Excel rims and stainless steel spokes keep the bike rolling classically styled, but still performance oriented and the Metzeler Racetec RR tires keep the bike planted to the tarmac.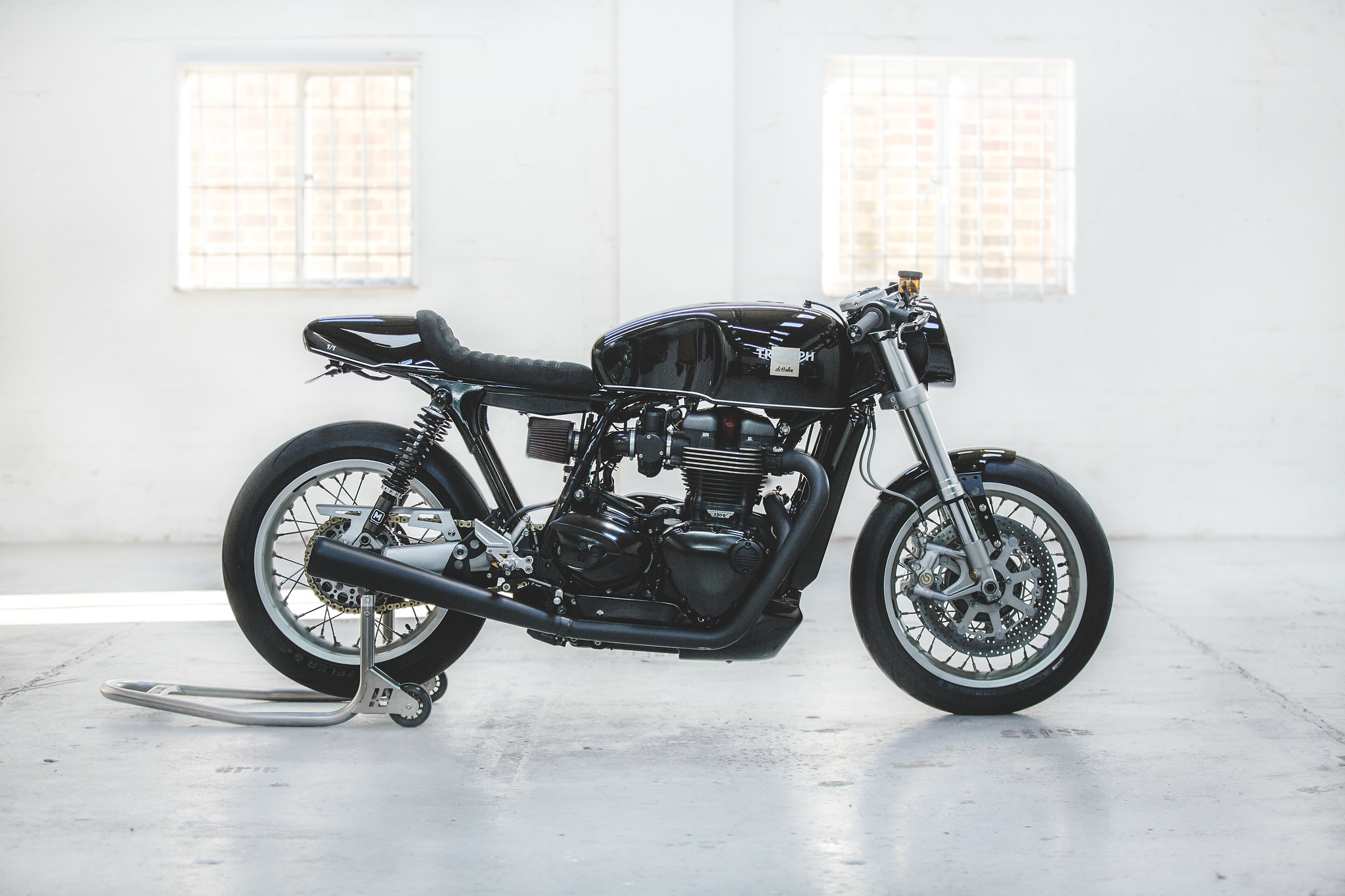 The brakes and clutch have been given attention, seeing upgrades such as a Magura HC3 brake and clutch masters, a Magura clutch slave hydraulic clutch conversion, Venhill brake and clutch lines with stainless steel fittings, Brembo .484 calipers and ISR disks.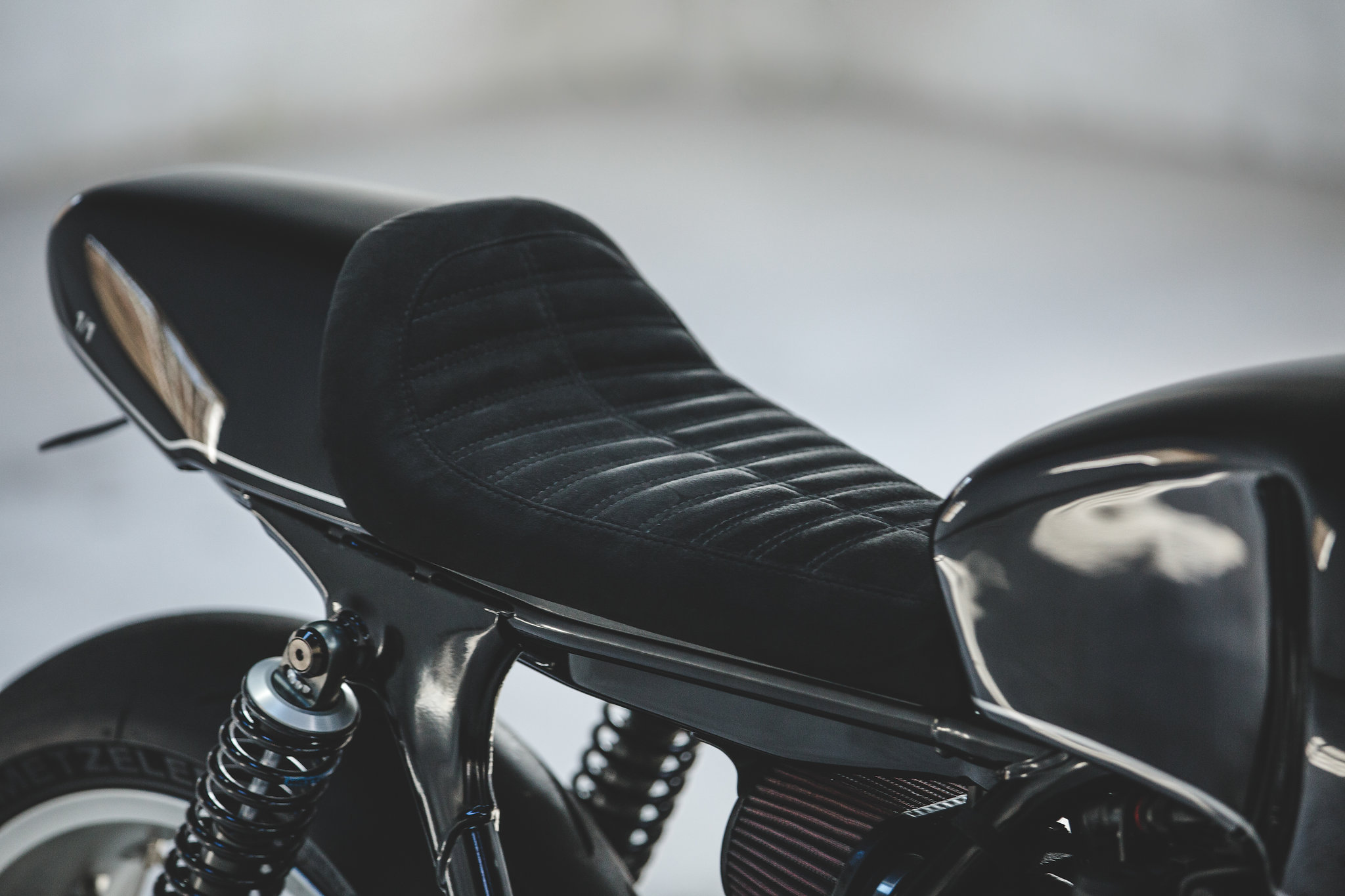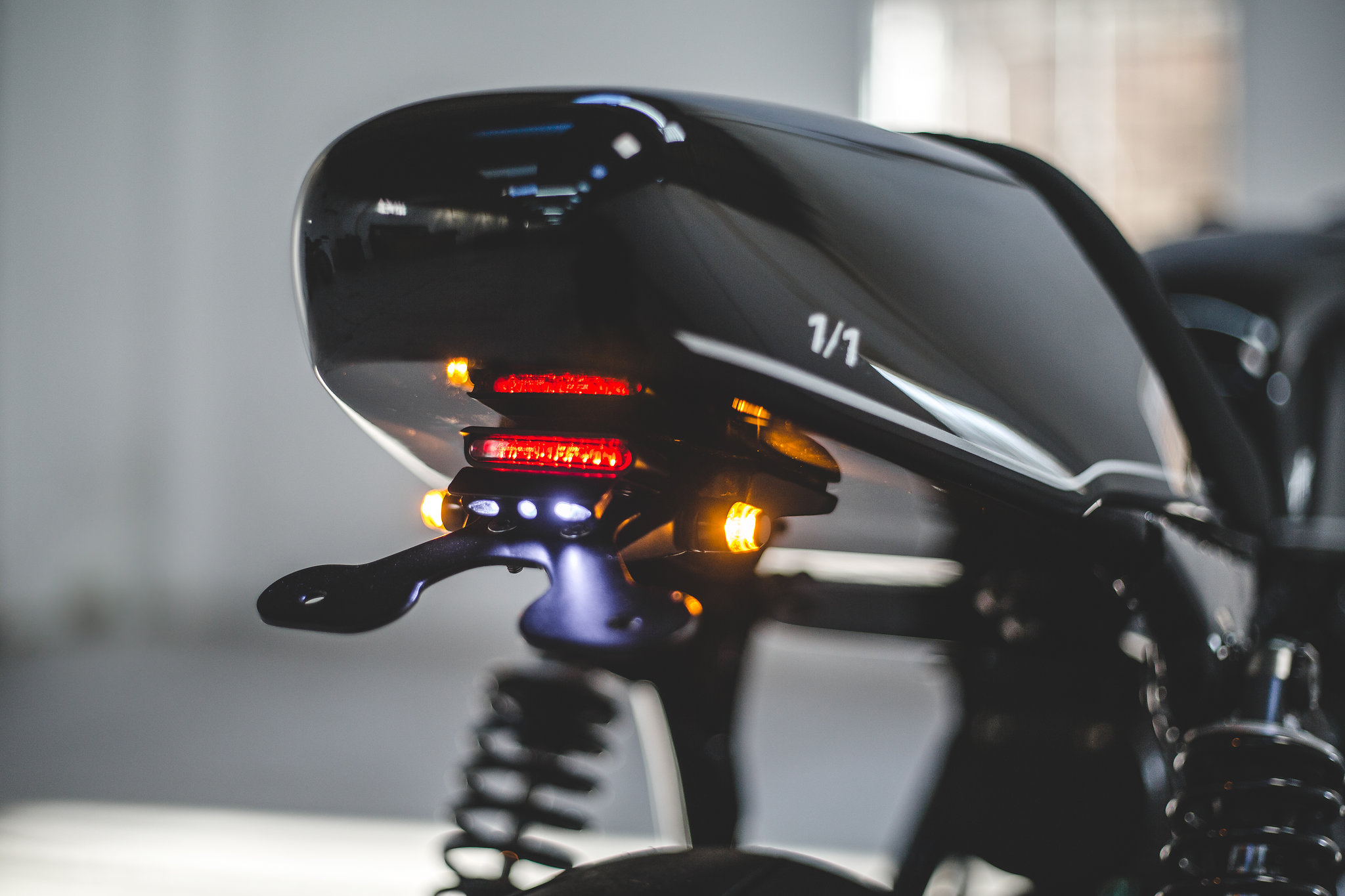 The custom tail with Alcantara-wrapped seat look stunning and the Triumph Jet Black paint looks proper as well. Out back, the Motogadget M.Blaze pin indicators once again are subtle, but strong. That actually works well with the whole theme of the bike; a series of subtle but significant changes throughout resulting in a finger-licking good finished piece. We could pour over details of this build for hours and keep coming up with new bits we love. Well done gents, well done.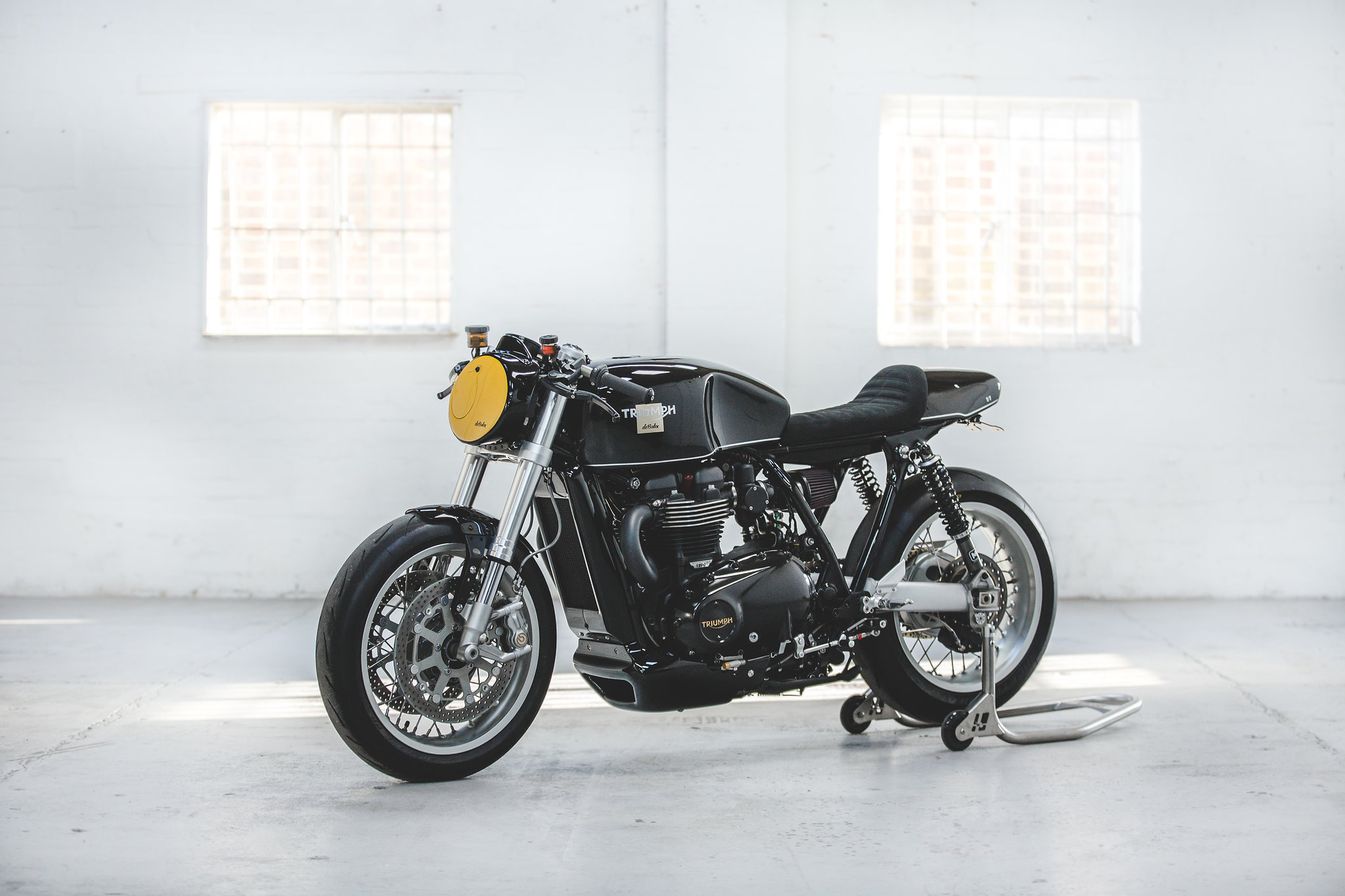 deBolex Engineering: Online | Facebook | Instagram
Photos: Autohouse London