The revolution will not be televised
In some giant corporate meeting on the Nike campus, about 20 years ago, the US Marketing Director opened a meeting by referencing the acronym "B.A.G" which was a simple way of stating a much larger idea: to achieve greatness, one must aspire to it. Thus, I was offered my first glimpse into corpo-speak via the creation of a Big Audacious Goal. Sure, it was yet another unnecessary acronym to complement the other cult-y quirks of working in Nike culture. But now years later, it has stuck with me, and I thought about achieving greatness when I asked Patrick if I could write some posts for his cafe racer media juggernaut; The Bullitt blog.  
I mean, if I had $0.10  for every decent cafe racer insta-feed or motorcycle blog on the internet, I could be at Chipotle right now. Generally speaking, I know the mindset of the dudes/gals who read this type of blog, so I am convinced you guys are a bit like me and think about many larger issues of moto-living on this planet. Like…
How do we create MORE opportunities to ride these great machines on a daily basis?
Why aren't we on them, experiencing our life on two wheeled transport, every motherf-ing day?
Why are we always in these ridiculous (and large) cars? In a place like California where there are a handful of days you CANNOT ride, why do we give into car convenience as a default?
A Blog B.A.G.
Thus, I want to suggest something on the pages of The Bullitt that feels a bit different (hippy even) for a moto blog: we need to think about how we, as motorcyclists, can make a positive impact on our culture and society. Simply put, why not make California the largest two wheeled community on the planet. The benefits would be amazing…we'd all drink more coffee, we'd be waving at each other all the time (except the Harley guys of course), make freeway traffic a thing of the past, everyone would have (bluetoothed) helmet head, and we'd all watch and intellectually discuss both MotoGP and the Tour de France. (Yes, those bikes can be included too. Ever since I saw a sophisticated woman in Amsterdam riding a bike to work in leather and heels, in the rain no less, I wondered why can't we have better bike culture in California?).
Then I remembered…right! We can't do this because the box people will drive over our face with their SUV's as they drive a cash bribe across town to hand off to their kid's private SAT tutor. However, this is not an article about bike lanes or bikes without engines. Sure, I like them, and they fit this narrative, but I don't have the patience to advocate for bike lanes nor should you waste your time doing it.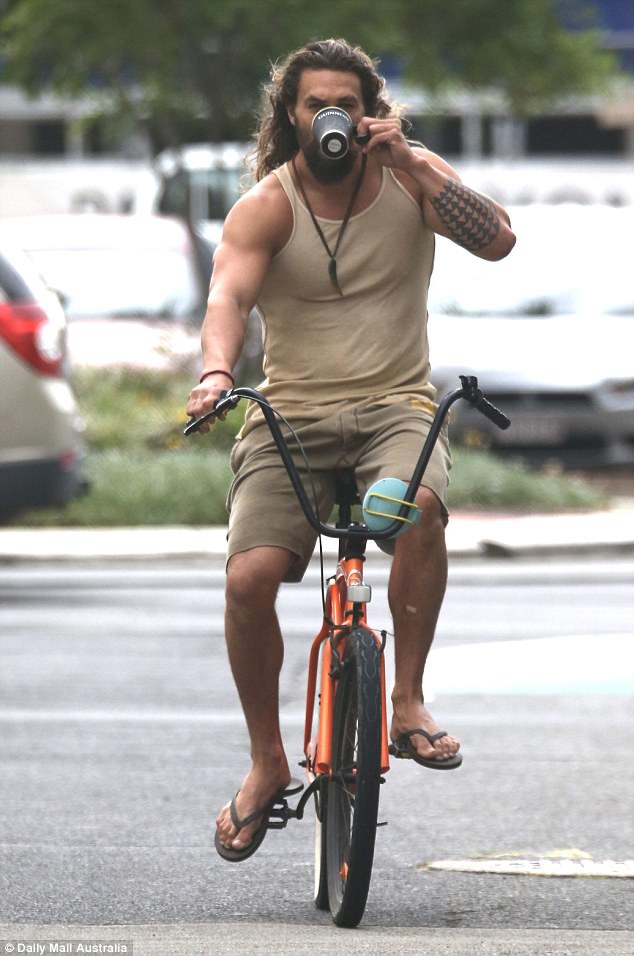 You know what I say to bike lanes?
Fuck bike lanes. 
Fuck waiting for them to be made even though the green paint looks great on the streets of Santa Monica, I have a different proposition: Lets take the streets back from the box people. We can do this today, without legislating anything, without needing to raise awareness or money, we can just start doing it and so we shall. These are not their streets, because the streets belong to all of us. The "ah-ha!" moment was when this dude named Jon Bekefy threw me the keys to an Alta redshift in the parking lot of a flat track event in Santa Maria about two years ago. I twisted the throttle, didn't shift any gears, felt a surge of power that definitely registered with my head and well, other parts of my body, and then my brain imploded. Anyone can ride one of these machines.
This is how we get everyone hooked on motorcycles. Electric is so much fun, so easy, and tuned performance characteristics can match the individual rider.
The universe wasted no time in providing us with proof that electric bikes were poised for mass adoption and provide launch ammo for our first offensive against the four wheeled boxes; because around that time Alta closed its doors in late fall of 2018. The industry took a knee for about .02 seconds, and then ZERO hit the gas (see how I did that?) and launched a totally cool bike called the SR/F and Harley primed the pump for the launch of their new e-bike segment.
Ok,  where I am going with this?
Look, I love internal combustion engine motorbikes and I think everyone should own one. But if we are going to take these streets back, or succumb to congestion pricing, self driving cars and Uber cannot save us either. We gotta shake this car addiction, and channel the urban energy and necessary mindset that we can learn from our  European "heels in the rain" friends.
How will we do this? By adapting a new attitude, acquiring two wheeled performance e-machines and by following my sure-fire 4 phase program. It is called, The 4 Phase Program.
The 4 Phase Program
Phase 1: Name the problem. "Cars suck and cause traffic". Check.
Phase 2: Create a B.A.G. stated as "get LA people on two wheels." Check (and shout out to Ciclavia even though this is still not an article about bicycles).
Phase 3: Brainwash people by using phrases like "torque" and "speed" in the same sentence as "electric" and "motorcycle." Begin brainwashing process by writing blog posts under my real name for The Bullitt, a large multinational media corporation.
Phase 4: Disguise the propaganda as art and convince people it's beautiful but useful. (Do we really need a naked body edition of ESPN magazine? Apparently). Let's borrow that idea.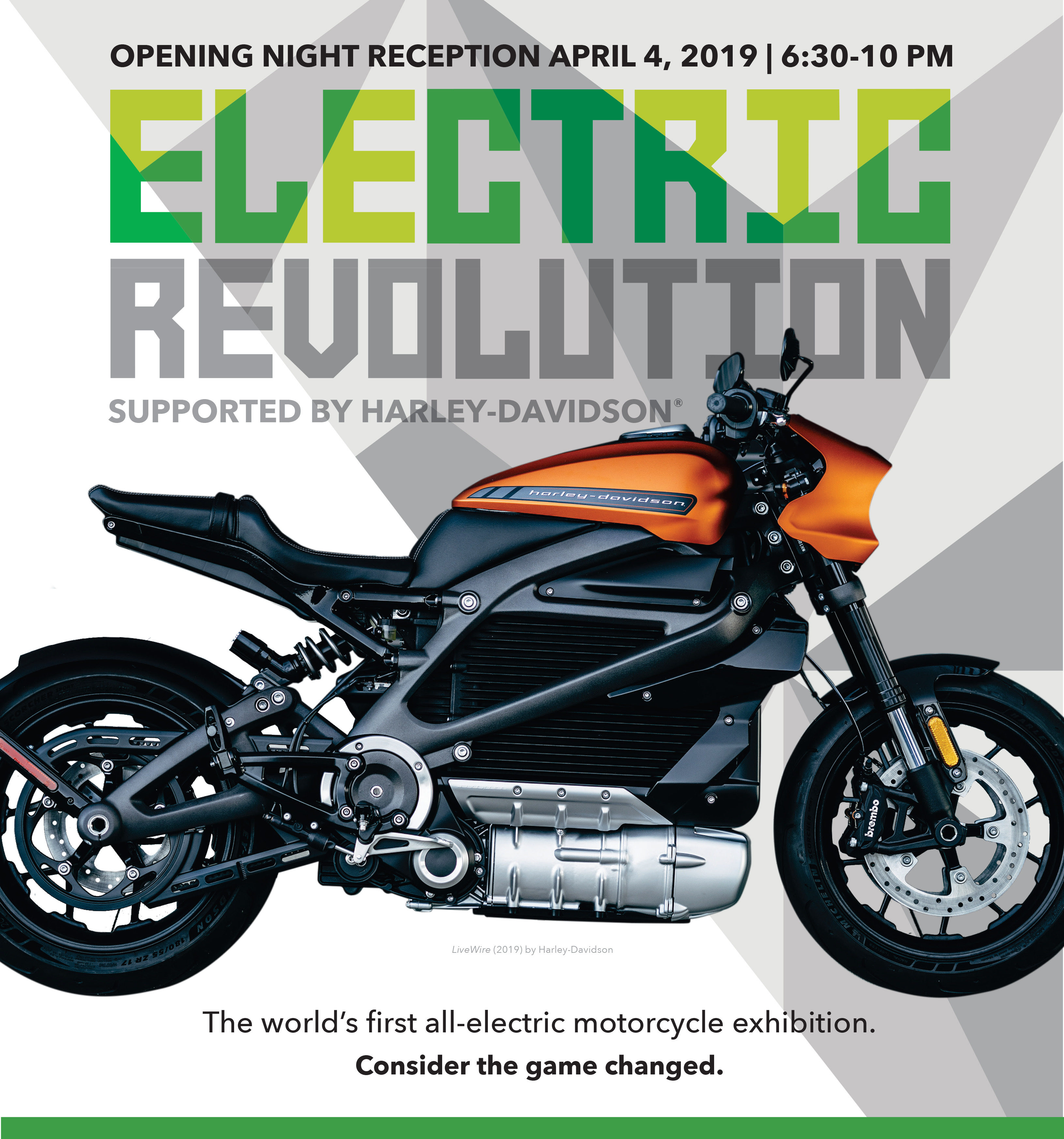 Enter the Petersen Auto Museum Exhibit Custom Revolution. It opened last spring and it sold out immediately. On Thursday (April 4) of this week, there is a private media event to kick off the Electric Revolution. YES!  This new exhibit will feature beautiful pieces of art, that go crazy fast and will give humans an opportunity to consider a life of movement that does not require 4 walls of glass and steel around you, are easy to operate and maintain, and are ready to take on the idea of urban mobility – an idea being championed by both Lime and Bird e-scooters.
It will include builders like local hooligan and hero Roland Sands, misfits from Alta Motors now disguised as normal guys with day jobs under the subversive name Blatant Moto, a bike with the name Cake that is all over Instagram, a sexy, dark and brooding beast from the streets of NYC called Tarform, and yes of course, a collab better than Neal Diamond and Barbara Streisand, that being Walt Siegel and Ronin Motorworks, to name a few.
Moto-people, I need you to go back and re-read the Phase 4 program section, tell me how you plan to incorporate electric two wheeled motorcycle transport into your life, and continue to follow this new section on The Bullitt while we sort out plans for world domination. Drop your comments in the sections below (and be part of Phase 3), and see you at The Petersen Auto Museum this weekend.
———————————————————————————————————
Electric Revolution supported by Harley Davidson, opens on April 6, 2019 at the Richard Varner Family Gallery at the Petersen Automotive Museum in Los Angeles California. Curated by the Motorcycle Arts Foundation co-founder Paul d'Orleans, the exhibit explores the history and current state of the electric motorcycle and e-bike industry with 23 examples of 2-wheeled electric vehicles from both custom builders and established manufacturers.
The exhibit assembles a dynamic mix of production, racing, prototype and custom electric motorcycles from world renowned manufacturers and builders such as Harley Davidson, who has graciously underwritten this exhibit and has provided three recent prototypes from their Electric Vehicle (EV) program, including the 2020 LiveWire which will be available to the public in Fall 2019.