I woke up this morning feeling hopeful.

Ok, that's a lie.
Truth is, I woke up this morning feeling grateful that I wasn't taken out by a UPS van on the 10 freeway last night. I went to an event in Downtown LA that started at 6 pm. If you are reading these words anywhere in Southern California, you know what this means. It's not traffic, it's armageddon style gridlock. Now, if you are a frequent moto rider in this city, you might have noticed that there are days when the "box people" act more peculiar behind the wheel than others. At the expense of sounding new age-y, sometimes the "box energy" is weird and you can sense it as soon as you get out on the road. It's palpable.
The box people (especially on Monday's) can be impatient and agitated.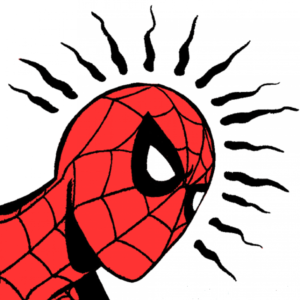 Other days, the box people are known to switch lanes more aggressively, putting me on edge.
And sometimes the box people don't tolerate your weaving and sliding up to the front of the queue at traffic lights. I've had cars roll over my feet as they went around me at stop lights. 
My point is that the box people energy felt good last night so I ripped through traffic faster than I normally would. Maybe I was going 50 mph at top speed when "it" happened.
My spider sense was tingling as the large space opened up in an adjoining lane to my right. As it turns out, the UPS guy felt like the left lane had served its purpose when he decided to go for the open space even though gridlock was not going to advance his cause. UPS Guy nearly delivered me to my ancestors, and in response I grabbed a handful of brake, pulled in the clutch, gunned my throttle to say YO!! and then rode up next to him so he could mouth "sorry!" and I was back on my way. I think all of that took about 3-4 seconds.
Now, I know what ya'll are thinking…."Dude, who cares!? We've all dealt with this hundreds of times on LA freeways."
True, but I was on my way to the LiveWire launch event for the new flat tracker inspired S2 Del Mar LE. If you read this blog regularly, I don't have to explain the importance of this machine to the industry and its place in American culture. It's an important iconic brand, this new model is a signature statement of engineering and design and therefore a lot is at stake for the Milwaukee guys.
I was and continue to be very keen on the latest technology with electric motorbikes because they go like a bat out of hell, make you scream inside your helmet and might be the only idea left that could save this godforsaken patch of urban blight called Los Angeles. (Or, as someone once called LA, "spread out suburbs in search of a city").
And thus, my rant. 
Let's do a gut check here people – there's a lot of bad stuff happening on this planet and I am perplexed as to what we are going to do about any of it. I am going to skip over Roe v Wade, Ukraine, gas prices, Biden's drone bombing of civilians, inflation, COVID (and related teen mental health issues with a 60% increase in depressive episodes around the pandemic), the DOW, NASDAQ  and the S&P 500 are all down this week, there is a marked increase in murders, billionaires spending their money on space travel and buying social media platforms, and of course, MAGA-hatted fascism. Yup, that's all off the table.
My rant, and here we go, is that the only thing that can save Los Angeles from itself, from humanity, and from implosion are motorcycles. 
I am here to tell you that we have no other options or choices left.
No more traffic.

No more road rage.

No more disconnection – we are going into therapy and this is how we are going to do it.

Two wheels – pinky promise – let's get 'er done.
I am not advocating electric motorbikes so LiveWire, Arc, Cake, Damon, Tarform, Super73, Onyx, Zero or Regent (because Swedes make good stuff too) will flow me a new bike so I can rip around Los Angeles and write glowing reviews. (Red flag – another huge lie. To date only Cake has offered me a loaner and thus, they get mentioned twice in one paragraph. Everyone else, you are now warned).
76% of us commute solo daily

60% of car trips taken are under 6 miles or less

A large percentage of white collar workers are now able to work remote

More motorcycles are on the road than ever before, and that's only in 8% of American households
I did not have time to consider any of this when UPS guy nearly bounced me off his front tire. 
As we slowly let go of our car addiction we can start to  give our spirit-beings some breathing room on these busy, angry and crowded roads. In case you forgot, electric bikes are twist and go, so no gear shifting and no barriers to entry for operation. As long as you aren't intimidated off of the very roads you once cruised in your box (while texting and drinking coffee) then the only other problem to solve is the deafening silence of EV operation. Unless a brand takes a leadership position and uses some type of light/strobe warning system or can license AC/DC's Back in Black album to make us more visible, the silence of operation is something riders need to adapt to.
Meanwhile, I finally arrived at my destination. The LiveWire S2 Del Mar launch party over-delivered at every level. 
The Pop Up was a full on brand immersion as they walked you through the experience of "this is the DNA of a company that has the chops to create an urban assault vehicle with the spirit of a flat-tracker. Oh, did we mention that the heritage of the Harley brand is grounded in both?" Check and check. 
Even the swag was spot on (a handmade heritage race poster graphic) and a Race Service designed tee shirt that was gone before I could get one. Best of all, the brand video didn't treat us to the standard moto-bullshit of "why do we ride" or the cliche construct of "freedom" or "rule the streets."
It had the necessary energy of "it's a new day in motorsports" which ironically fell in the same week as IMS announcing they are canceling the remainder of the 2022 events. Yup, that sucking sound you hear is the vacuous hole of the motorsports industry having NO trade event in the US. What's worse, no one in the industry seemed to care as everyone's anemic marketing budget breathed a huge sigh of relief.
And while LiveWire went out of their way to get young non-moto influencers and fans to the event, the highlight of the night was Pharcyde. They hit it big in the early 90's, but since hip hop culture reaches beyond the construct of age, everyone sang along to their huge hit "Passing Me By." For me, it was a poetic moment. A bunch of old school South Central rappers,
performing a song that was a massive hit before most of the audience was even born, celebrating a $17k electric motorbike launch by a 119 year old brand that continues to define innovation on its own terms. As weed smoke filled the room I was reminded that the lyrics made reference to an aphorism of someone being out of your league and no matter how hard you try, it doesn't mean your wish will come true.
I guess that's where we are folks.
I am out of my league trying to think I can change our addiction to four wheels. 
I am trying (too hard I suppose) to force the acceptance of something so outrageous, democratic two wheeled mobility, that likely it will never come to be for another generation. Electric motorcycles are a niche within a niche. And while you might think there are "riches in niches" I am in the struggle on this one. I am grateful that Harley is leading this charge because they are a forward thinking market leader with the stones and the capital to hold onto this incredibly powerful electric vision.
The LiveWire spin-off from H-D gives me hope because everything about this brand is unapologetic. In my experience as a sports marketing professional working on some pretty cool brands, you begin to see common threads that predict success. The best example of this is Nike – of course – and the divisive but necessary step they took when they supported Kaepernick.
Holy cow, the customer service lines at Nike likely lit up more than a drunk frat guy at a Phish concert when that ad hit the airwaves, but the message was clear. We are taking a stance, we are pointing in a very specific direction and that direction may or may not include y-o-u. Pick a side and let's move this  along.
But still, I love you LA.
But it's a strange love, the kind of love that you might share for that totally strange looking guy from New Jersey on your freshman hall – the one who played music and could never meet girls. Then he ends up being Lady Gaga's keyboard player and invents a circular keyboard while touring the world with the worlds biggest pop star (true story).  
Regardless, and I say this with love to all of my Los Angelean non-moto driving friends, you're all addicts to convenience and thus, my resentment runs deep. 
As AC/DC frontman Bon Scott raged on his last album before he died: 

Livin' easy

Lovin' free

Season ticket on a one way ride

Askin' nothin'

Leave me be

Takin' everythin' in my stride
There are no stop signs on the Highway to Hell folks. 
See ya on the road.