Musings From An Open Bar
Here is what I am trying to make sense of today on The Bullitt:
The rise of K-pop boy bands
(strangely, I don't hate them and would like to see them cover some Velvet Underground songs).

People who say "sorry" when they walk between you and the grocery store shelf (yes, this bothers me, and it should bother you. Why do people say "sorry" all the time when they don't mean it? Is this just me? Don't words matter?). Speaking of which….

Redacted reports and right wing conspiracy theories

The

untimely death of Wheels and Waves

and the wild success of the

Electric Revolution opening at the Petersen Museum

. Don't rely on my take on it (below), get off your ass and go to the Petersen and see with your own eyes.

The hater who drove across town through LA traffic just to tell me, to my face, how electric motorcycles will "neuter the market and never sell. But thanks for the taco's bro…"
My editor, whom I cannot bad mouth because he actually has to approve this post before it goes live, told me that my last rant (I mean blog post) "Electric Viagara" was too long.
"Show, don't tell John."
All I could think to say in response was "go buy some organic mustache wax Patrick, and more importantly, is The Bullitt going to cover my expenses to go see the Handbuilt Show?"
As it turns out, Patrick grounded the Bullitt corporate jet and I was forced to view the fun had in Austin from my laptop. And now it's a week later, so I'm not sure what rattled me more…the motherf*cker of all custom builds from those wingnuts at Revival (The Birdcage!) or Marquez and Rossi both making colossal rider error(s) on the Circuit of the America's.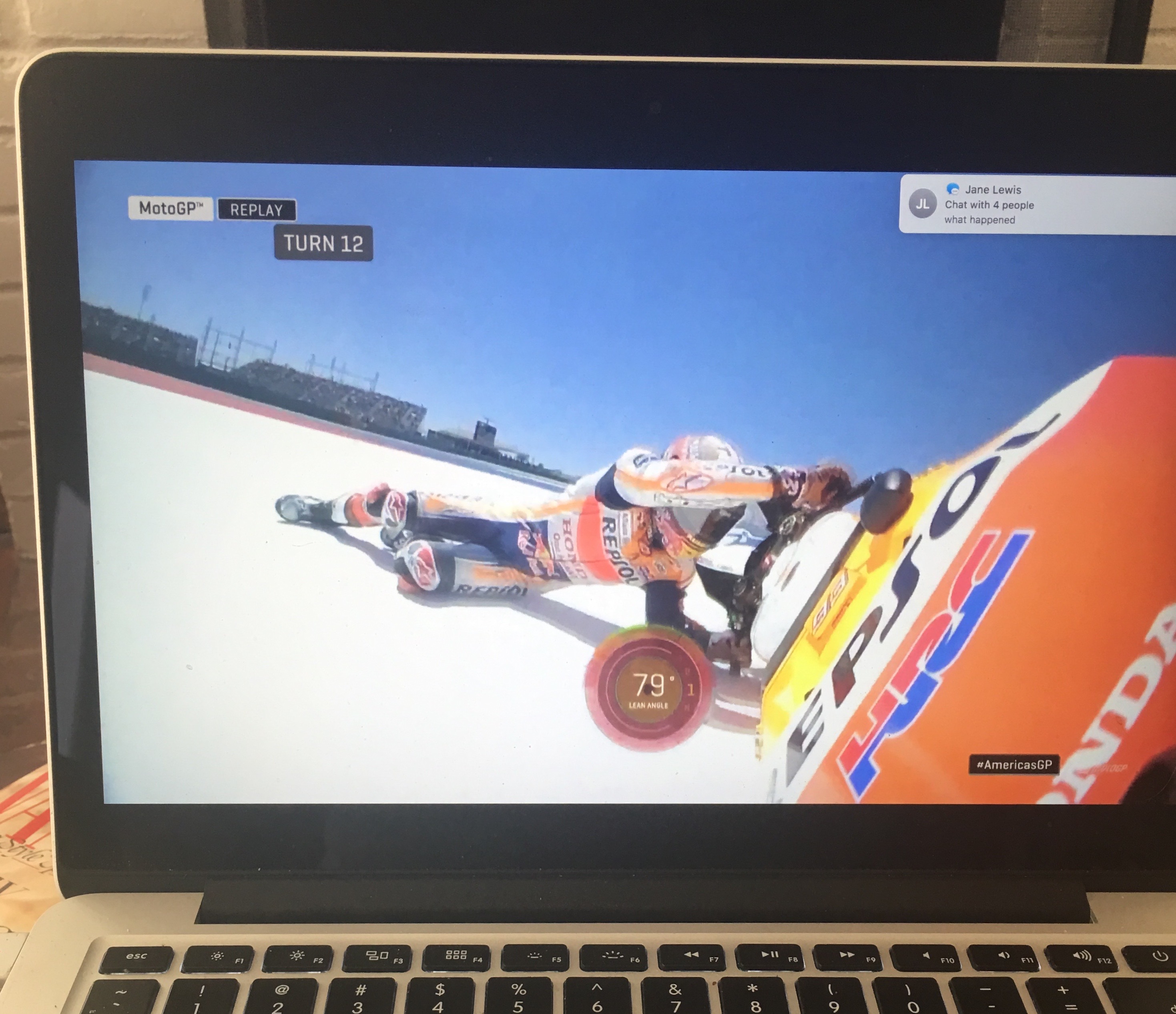 As a matter of choice, this article isn't even about the Electric Revolution. Why you ask?
Because (use my screaming voice here) "I need to dedicate this space to my rant on the inevitable adoption of electric motorcycles!" How will I do that you ask?
Well, I could part your hair with the mind-blowing Racer X…
I could tantalize you with the minimalist simplicity of the Blatant Moto Tracker (RIP Alta, long live Alta Motors)…
I could tease you with the 3-D printed and "sexually active" NYC street prowler by Tarform.
Or, I could plant the seed of ripping through LA traffic on the souped up Energica MotoE World Cup machine called the Ego Corsa (in this case, your Ego is your amigo). Sidenote: I did get to chat with Stefano Benatti, the CEO of Energica at the opening and he laughed off the carnage of the Jerez fire in a way that only Italian guys can. Which begs a different question, what do these Italian guys eat or drink that allows them to move through the world in such a carefree way? (Italian accent here). "John, it is no problem the fire. We continue." Maybe I need to add more tiramisu to my diet?…help me out here.
Lastly, maybe it was the beer I shared with Noel Connolly, the builder of this next machine, or the Strom 36 keychain he gave me as a gift (swag is swag), but this salt flat looking racer got held up in customs, missed our opening event, and just got hoisted onto the second floor of the Petersen. While leading an AP film crew through the exhibit recently, I hustled downstairs at the Petersen to see it before they brought it upstairs. The AP news team was not interested. Their loss! This beast is insane.
Ok, there's my show, now I will tell.
These machines, which really strike me as sex robots from the future remind me of a Hollywood movie ending when we know everything is going to turn out OK. It's like the motorcycle Field of Dreams, except it actually makes sense.
If it is the end of the (moto) world as we know it, well, I do feel fine.
I really cannot say it better than this article I read on Ride Now and I agree 101% that smaller displacement bikes and the custom scene seem to appeal to the snowflake millennial moto crowd. And yes, I am completely jaded, but I don't believe what CNBC says about the deathblow millennials have delivered to the motorcycle industry, nor do I give an inch to my jerk friend from Manhattan Beach who spent most of the night at the open bar hammering Harley for the concept bikes we had on display.
"John, seriously, you think a gutless e-bike is going to get more people to ride?"

(oh, the irony of a corporate dude who arrived in his BMW sedan using the word gutless).

"Dude," I started, caught myself, and decide not to use a different word.

Then I lied to his face.

"I don't really know what gets more people to ride."
The truth was that I don't want to spend my energy converting Mr. Gutless into a fan-boy.
I want to spend my time advocating for these machines and sharing my enthusiasm (or pass "the stoke" as we say in west coast terms). Because I know exactly how to do it.
On Monday of this past week I was asked to report back to the Petersen to give some 30 second talking head soundbites to the AP on a story they are doing on the electric motorcycles in the Electric Revolution. I came across the description for Roland Sands "E-Hooligan" and it brought a wry smile to my face and answered Mr. Gutless somewhat rhetorical question.
Answer #1: It's seeing a bat shit crazy design like the Racer X.
Answer #2: Letting haters see what innovation looks like when brands like Harley really apply unconventional thinking to a market opportunity.
Answer #3: Simply put it's "throttles in hands." Electric Revolution Curator and MAF Director Paul D'orleans described this perfectly through the design of a small nimble street bike called the "E-Hooligan" sitting across the aisle from the Harley-Davidson LiveWire.
It "targets the fun factor as an ideal entry point to put throttles in new hands.  Unintimidating mini-motorcycles can metaphorically and literally squeeze through fences in urban settings, and follow the quasi-legal path laid by skate culture."
Sounds like collusion to me.