3D printing motorcycle components
Austria-based custom shop Vagabund builds some clean bikes, predominately based on classic BMWs, like their V12 we recently featured. With their V13 build, they're taking their signature style to a very different platform — the dual-sport Honda NX 650. After two years of development, the Vagabund V13 uses 3D printing to product an angular, functional look that takes the old donor to a modern and elevated level.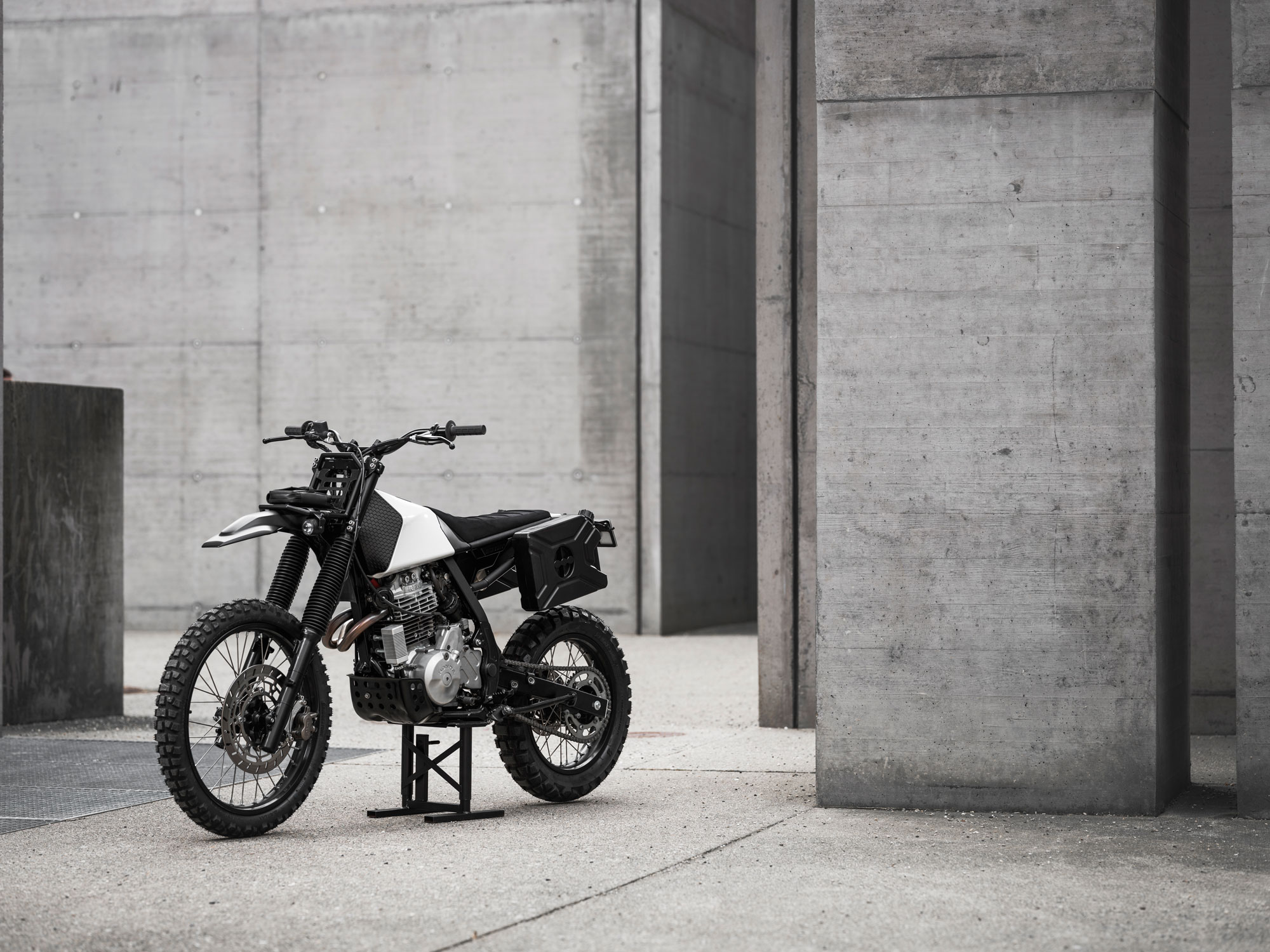 On the Vagabund V13, the fuel tank, rear cowling, handlebar control housings, and turn signal brackets are all 3D-printed.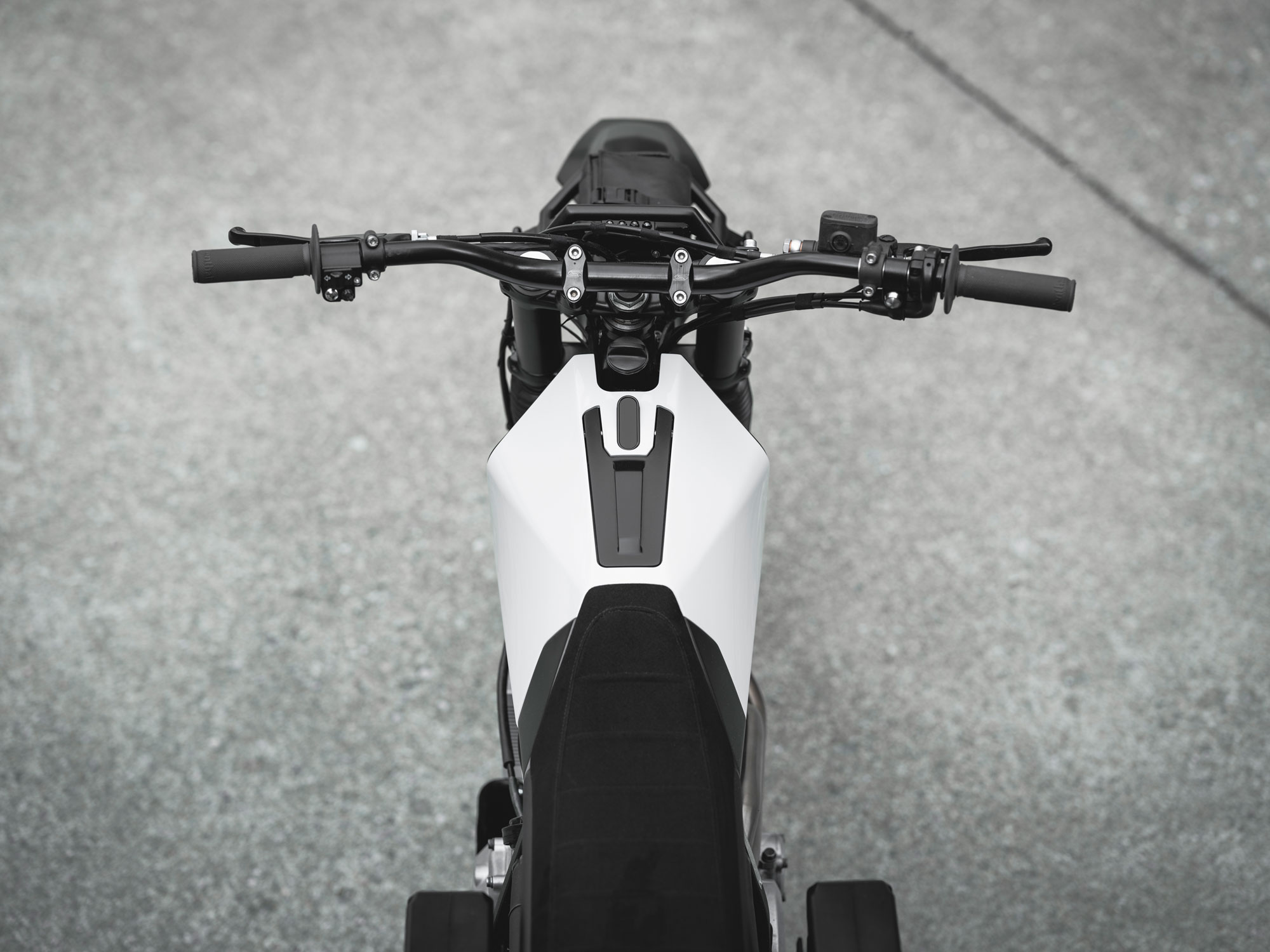 A Husqvarna front fender from a TC85 with a magnetic rack adds storage to the front, while two GKA fuel cans mount on either side of the seat for extended off-road range.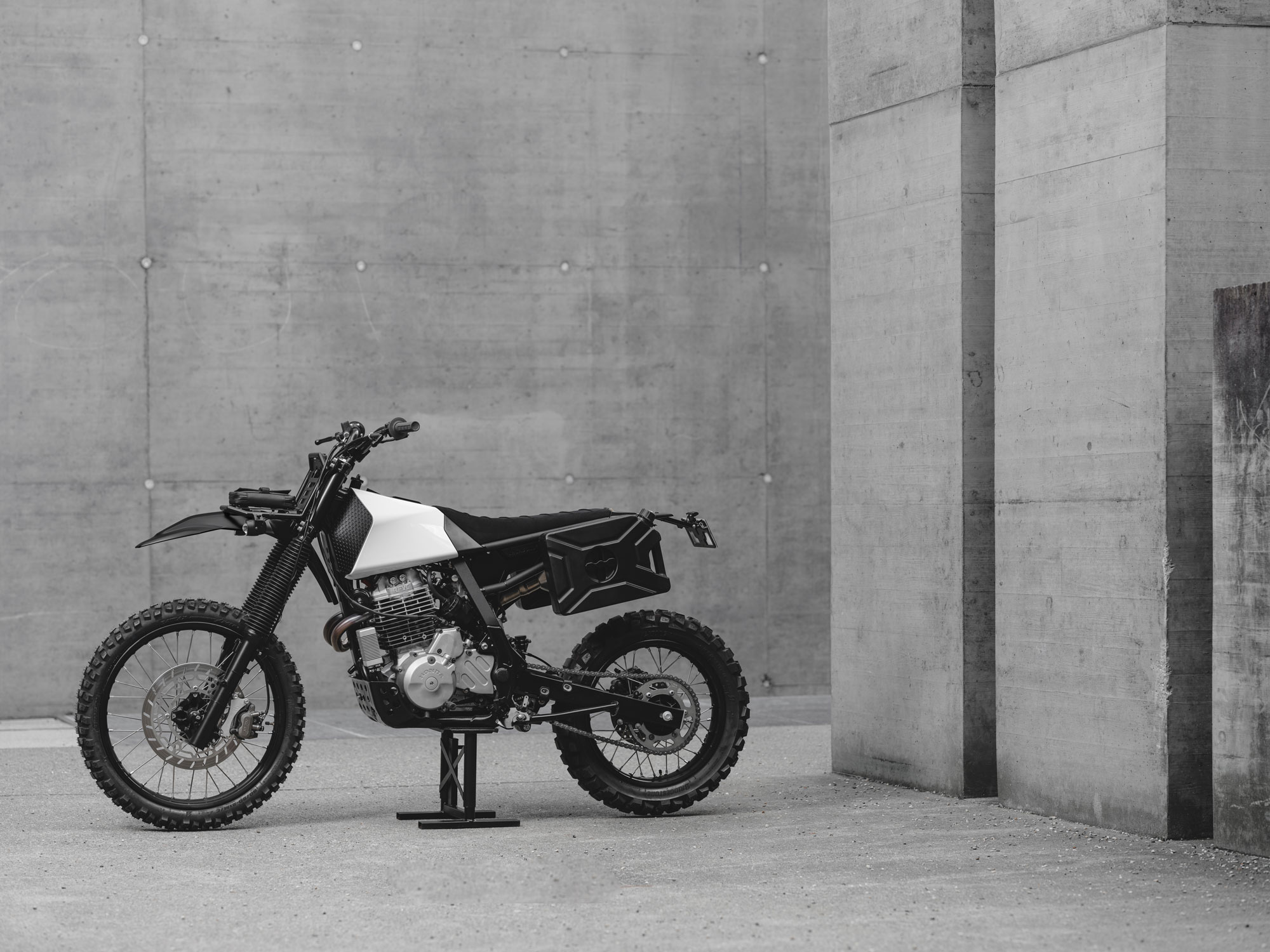 The engine has been completely rebuilt and a custom stainless-steel exhaust replaces the stock unit. New 320mm disc brakes and a Wilbers monoshock make the V13 ready for the outdoors, no matter how rough the terrain gets.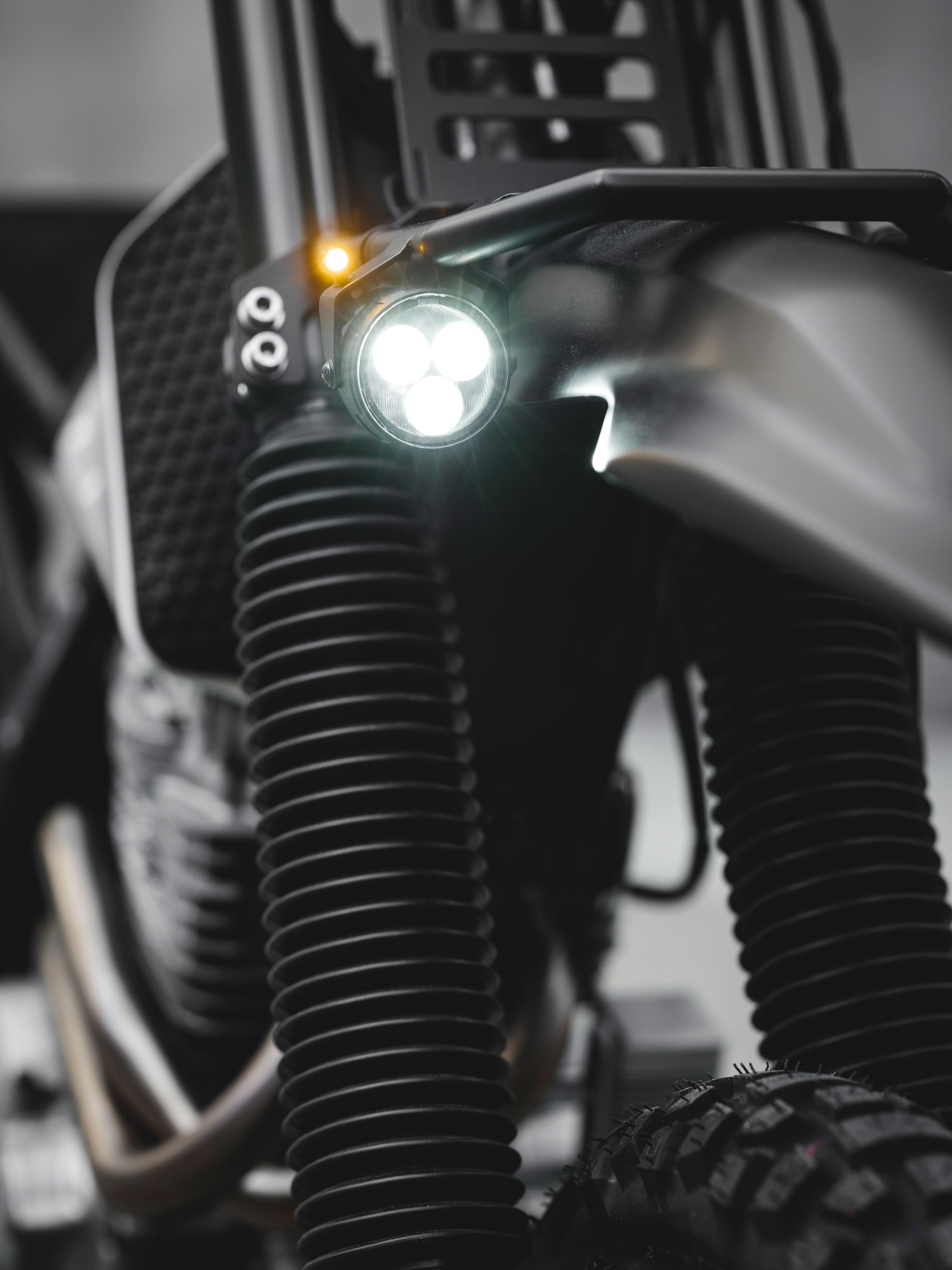 Taking an old (1991) Honda dual-sport and blending modern technologies and upgraded components is something we love to see. We've been eyeing an old XR400 to do something similar and this may have just gotten the creative juices flowing. Kudos to you Vagabund!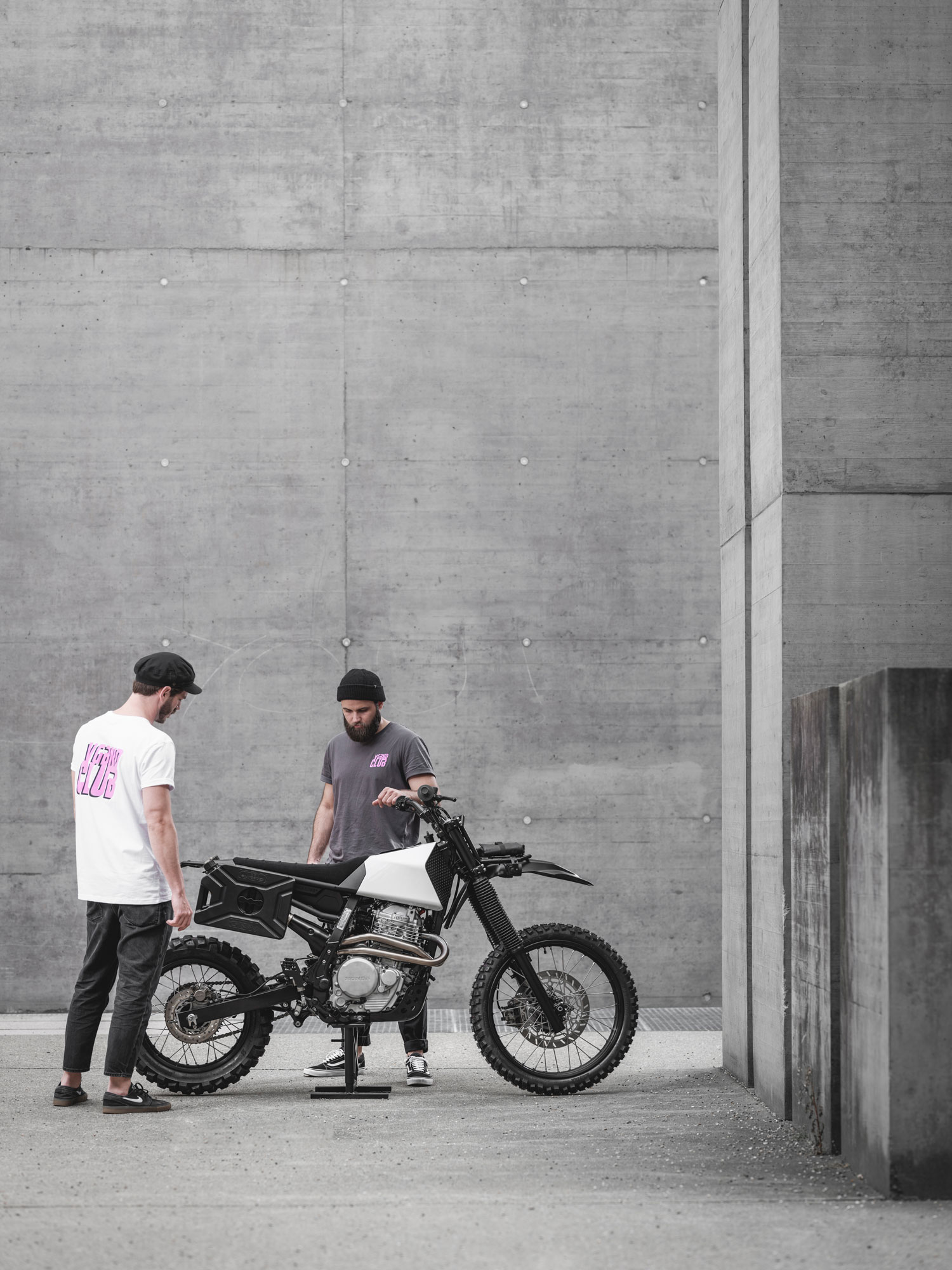 Vagabund V13 Specs
3D printed fuel tank (Polyamid 12) with integrated motogadget mini speedo
3D printed rear end, air filter cover, indicator light bracket and handlebar switch housings
Exhaust System: stainless steel manifold with custom-made two into one collector and modified Akrapovic muffler
320mm HE disc brakes
Engine rebuild
Husqvarna TC85 front fender
Custom-made front rack with integrated Kellerman atto turn signals,
3D printed indicator light bracket
Highsider headlights and quick release/magnetic mounting system for "Black Ember" bag
Wilbers shock
Custom made license plate holder with integrated Kellermann atto tail- / brake light / turn signal combination
GKA fuel pack with custom-made rack
Bridgestone Battlax tires
Custom made Alcantara seat
OTR oil cooler
Custom made rear frame
Powder coated wheels with stainless spokes
All new wiring
Modified fork bridge with new handlebar / clamps / controls / levers
Vagabund Moto: Online | Facebook | Instagram
Photography: Stefan Leitner