A murdered-out BMW R100RT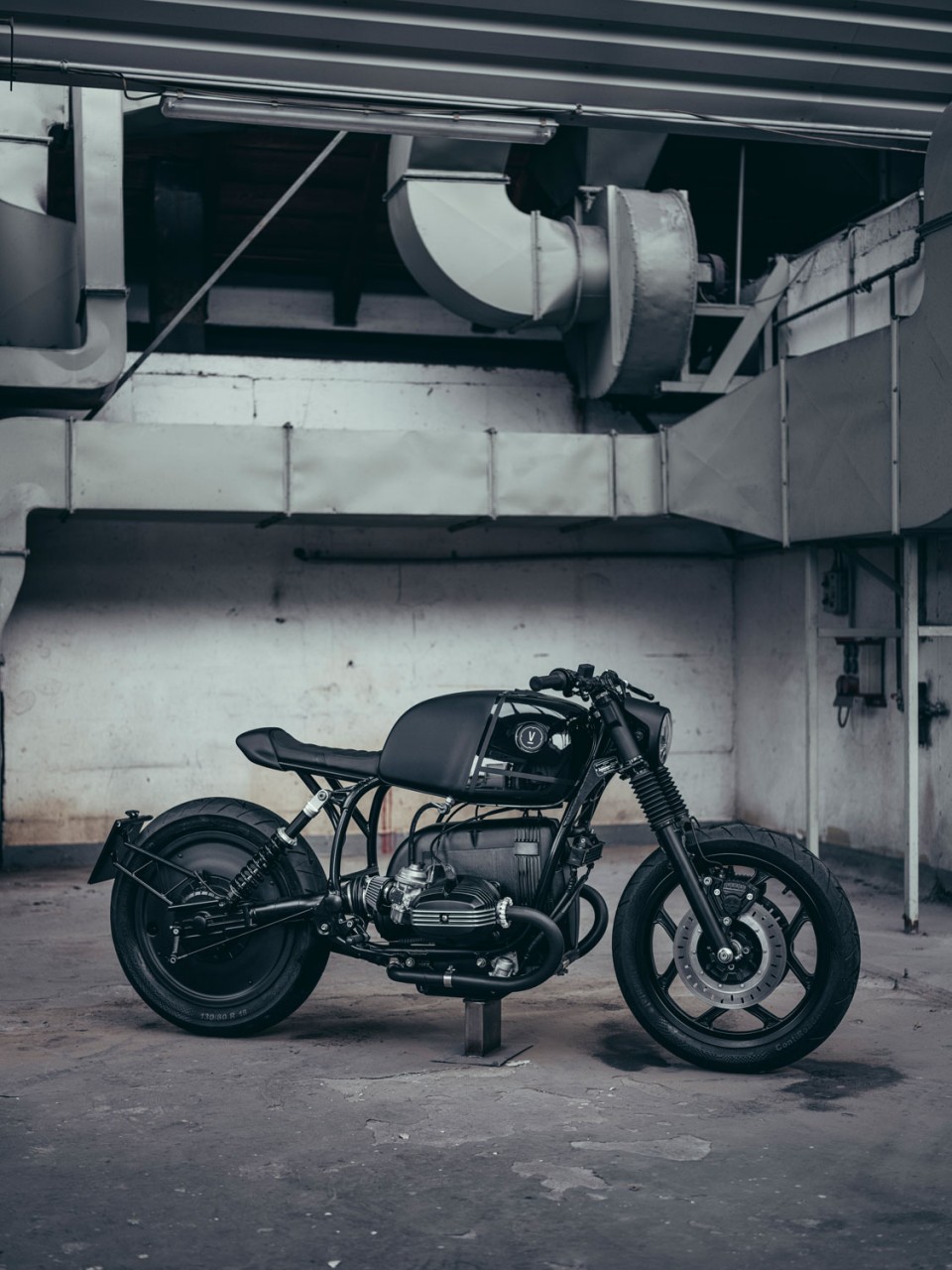 I've seen a number of Vagabund Moto's super-clean builds, and was almost shocked that we haven't featured one in the past. After digging through the archives are realizing we hadn't, it was clear we were  overdue to share something from the Austrian duo. Their recently completed 1994 BMW R100RT, featured here, is a drool-inducing masterpiece. Admittedly, I'm a total sucker for the contrast between a matte and gloss finish of the same color. While the combo gets done often, its rarely pulled off this well often. What makes this bike stand out is the beauty within the simplicity.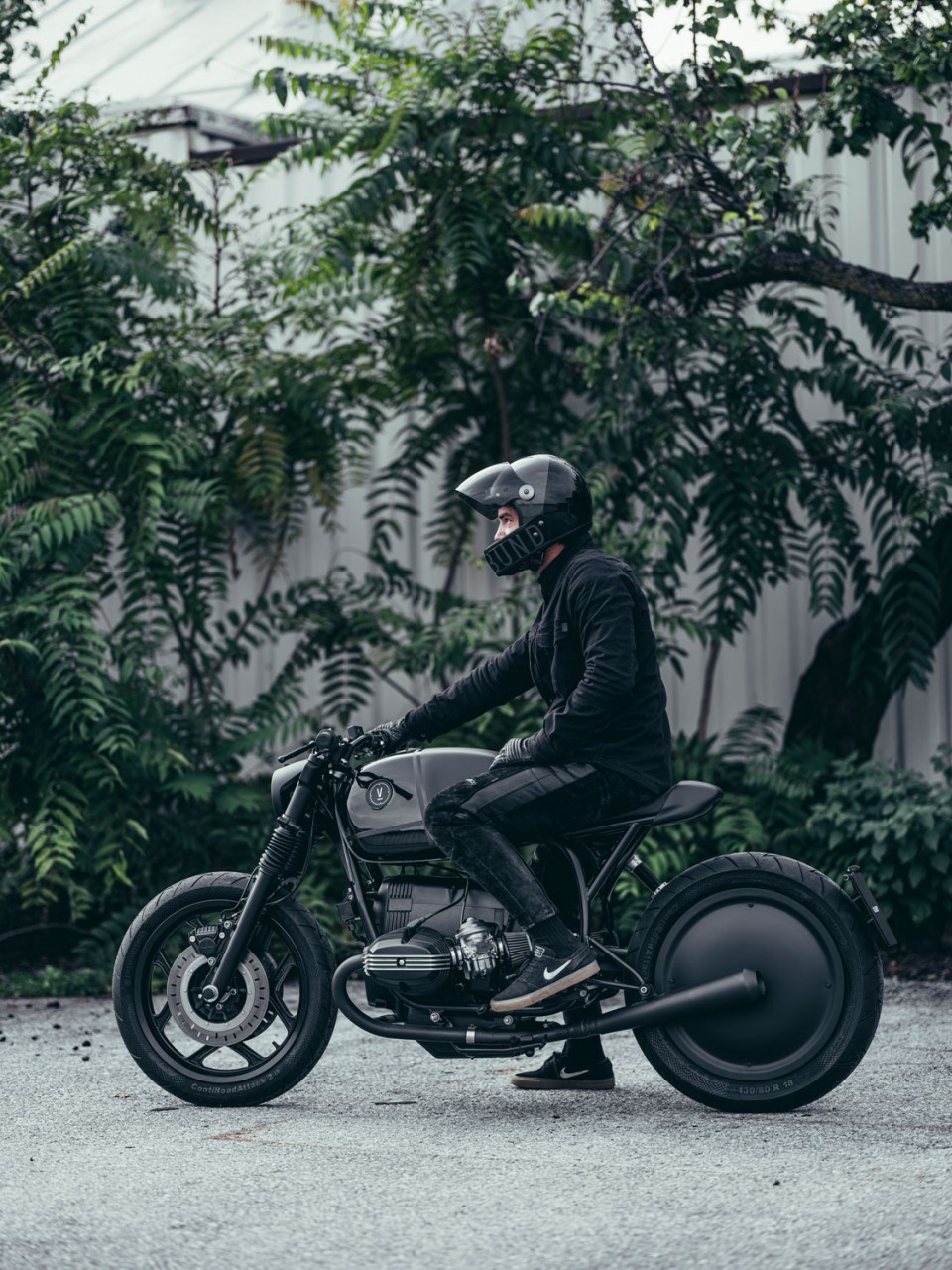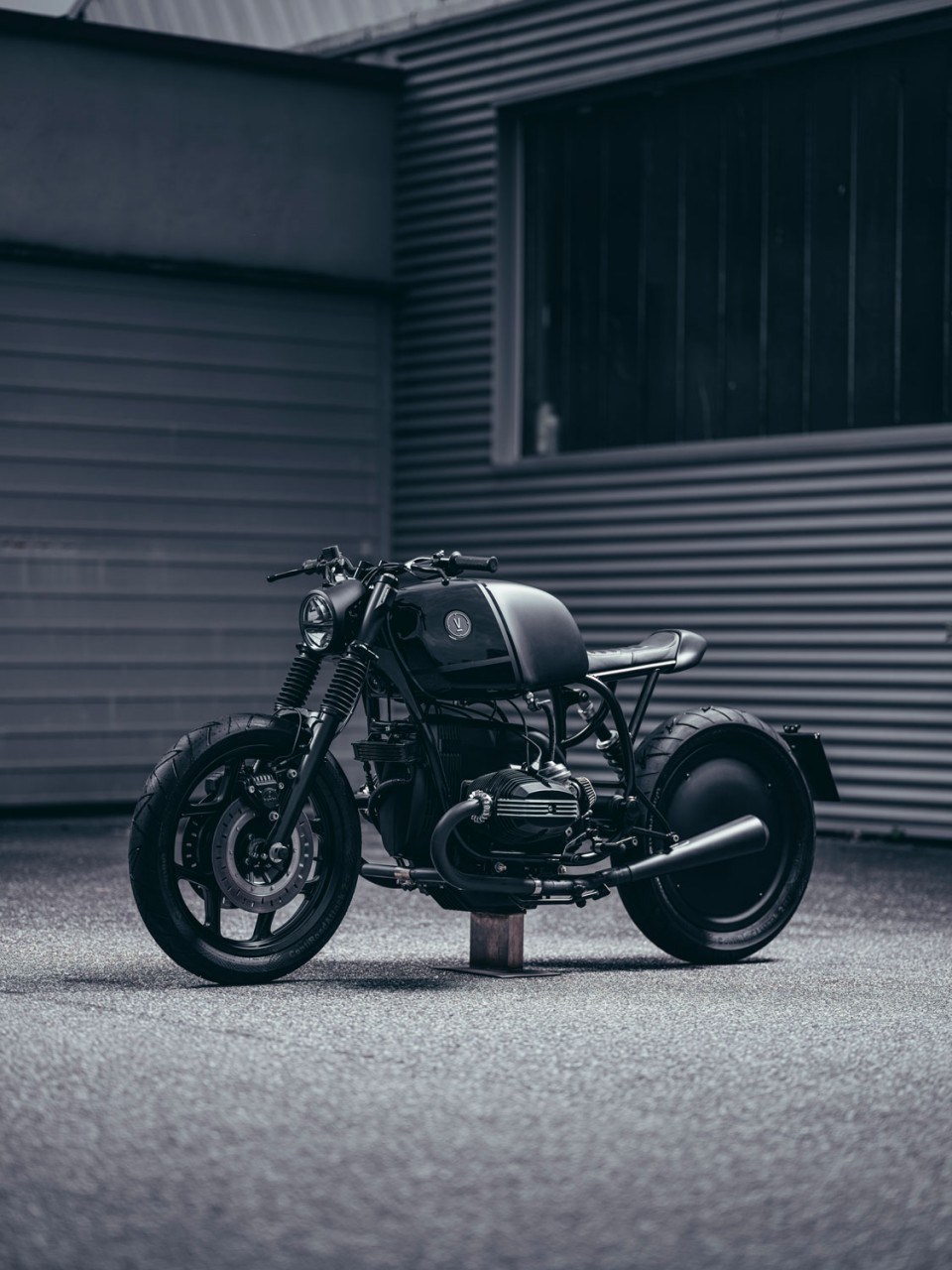 Simplicity is really what makes the bike stand out. Paired down, and while it looks simple, there are plenty of super-clean details that surface upon closer inspection. The custom subframe and blacked out YSS monoshock keep the tail tidy.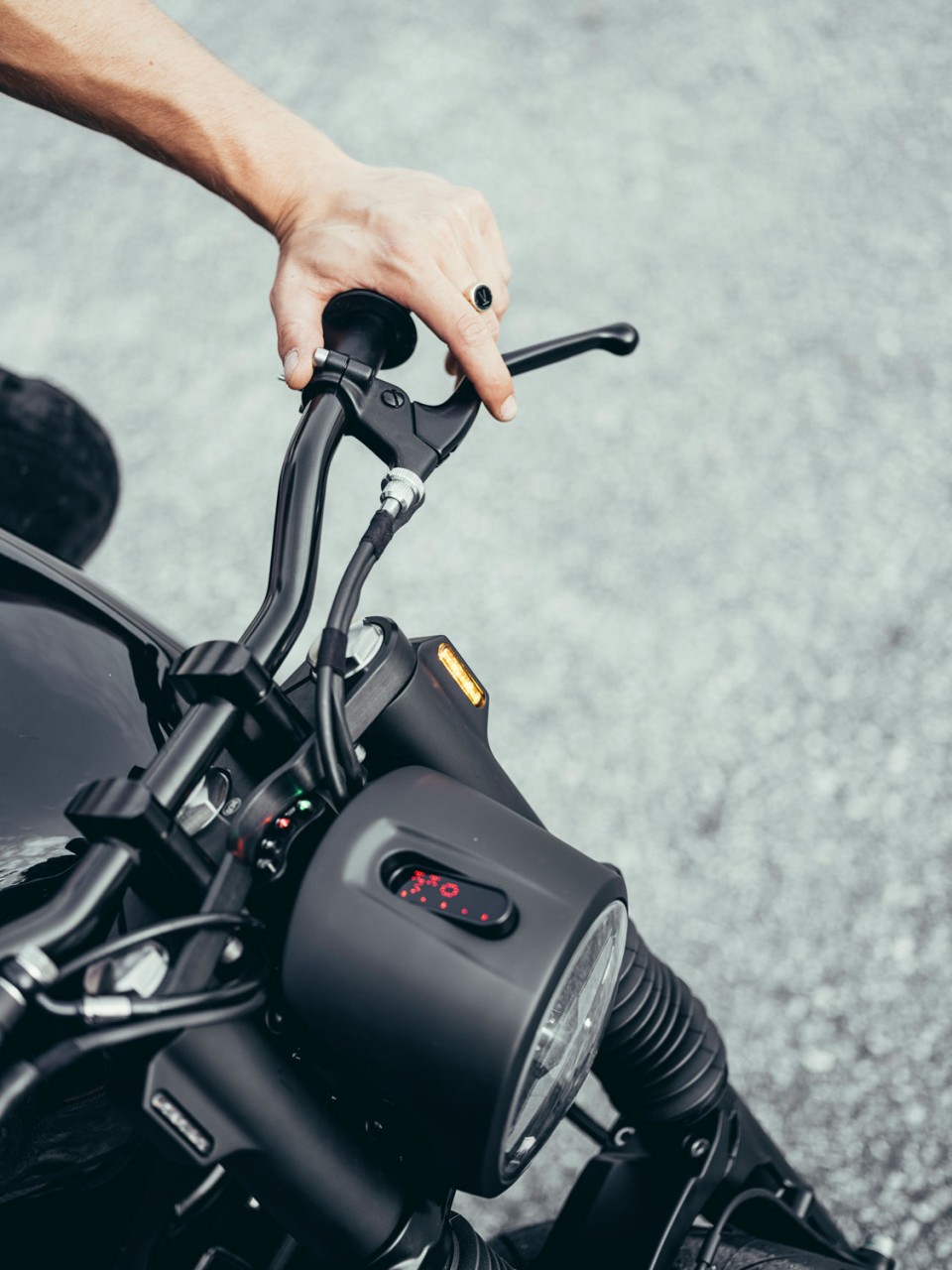 Many items on the BMW R100RT were 3D printed such as the headlight housing with 5-3/4 LED headlight from "Highsider", handlebar controls, indicator lights and rear end with an integrated ShinYo stripe LED rear and brake light. We had a Motogadget Motoscope Mini mounted way back when in our Bullitt OG, but it was mounted horizontally into the triple tree. Seeing it mounted vertically is a different take that I hadn't seen before.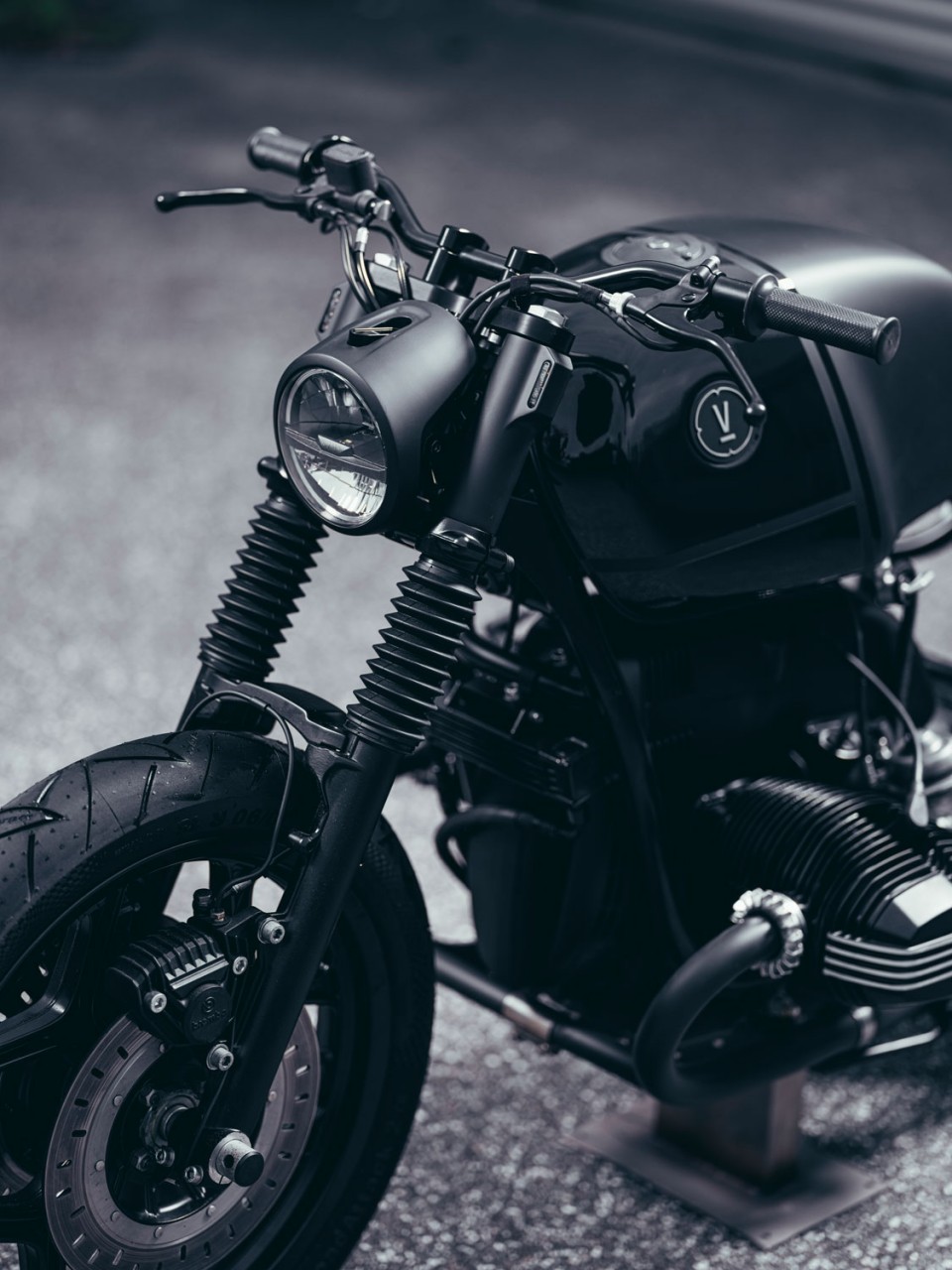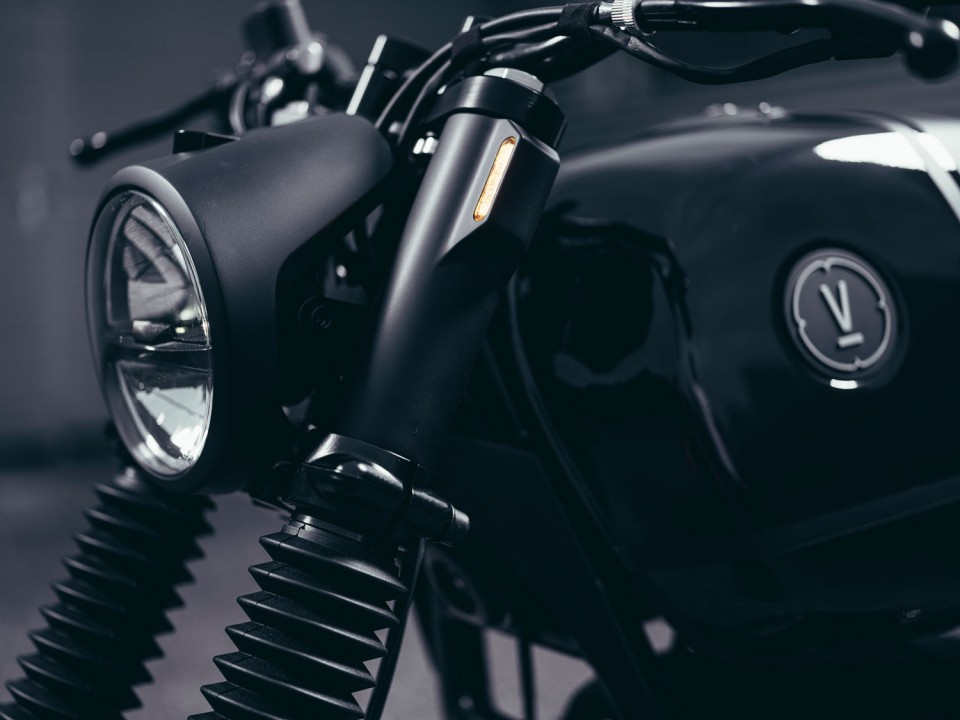 One-off, 3D printed custom details and a milled aluminum Vagabond emblem bring it together. Oh, and fork booties too. Gotta love the fork booties!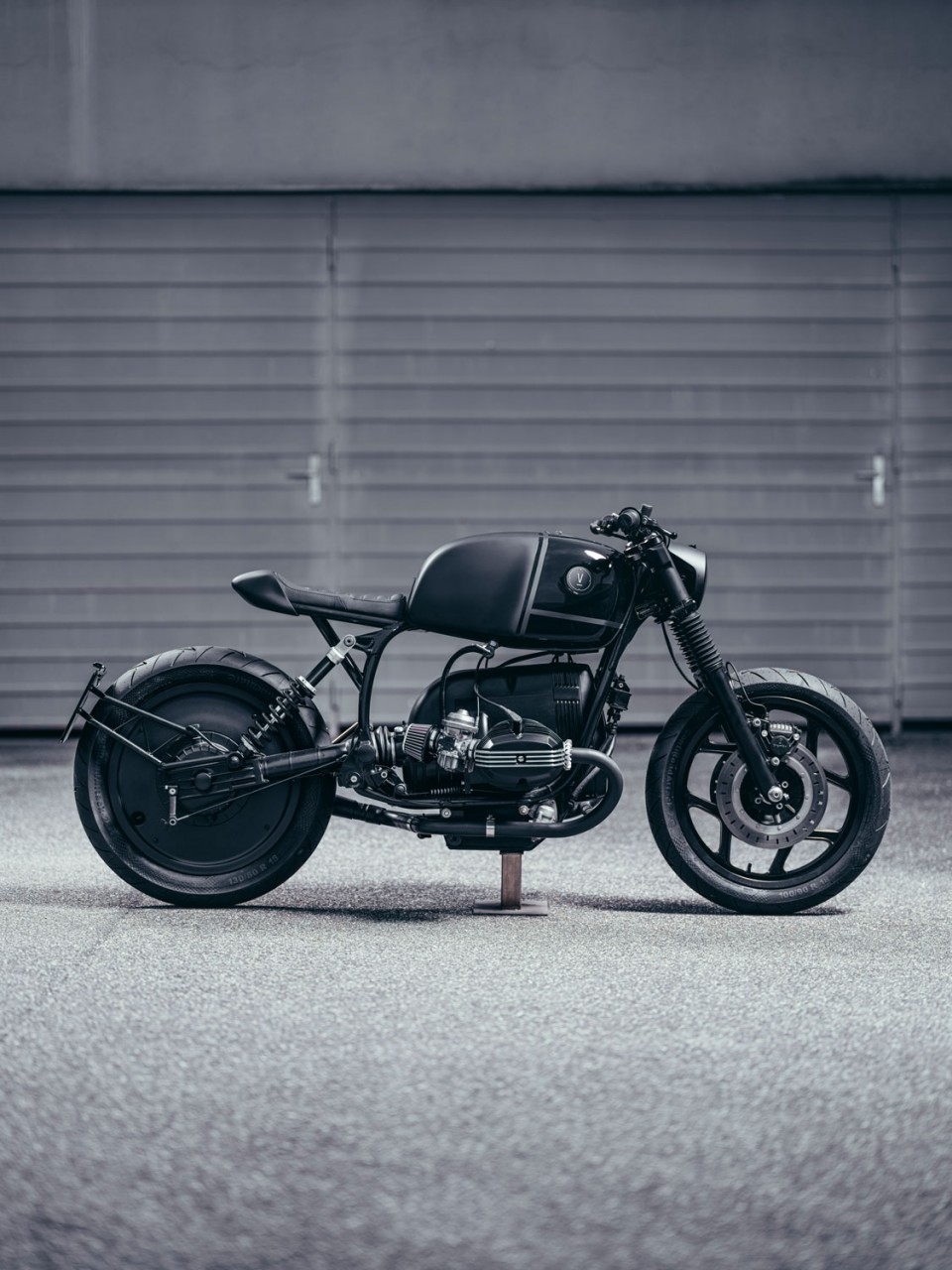 The solid rear wheel cover in a unique touch that certainly grabs your attention. Made from GRP (fiberglass-reinforced plastic) and painted black, it changes the look and feel of the bike.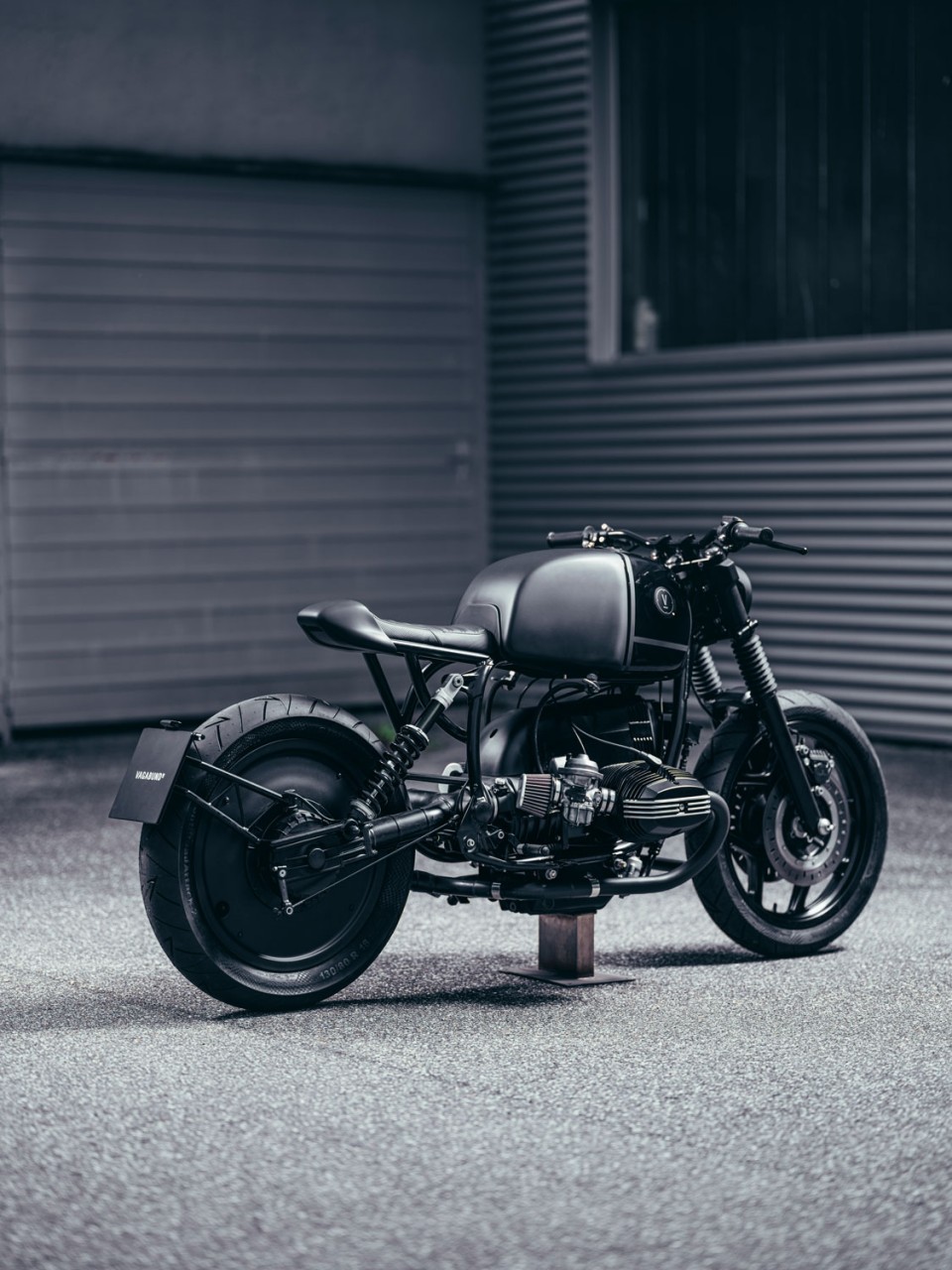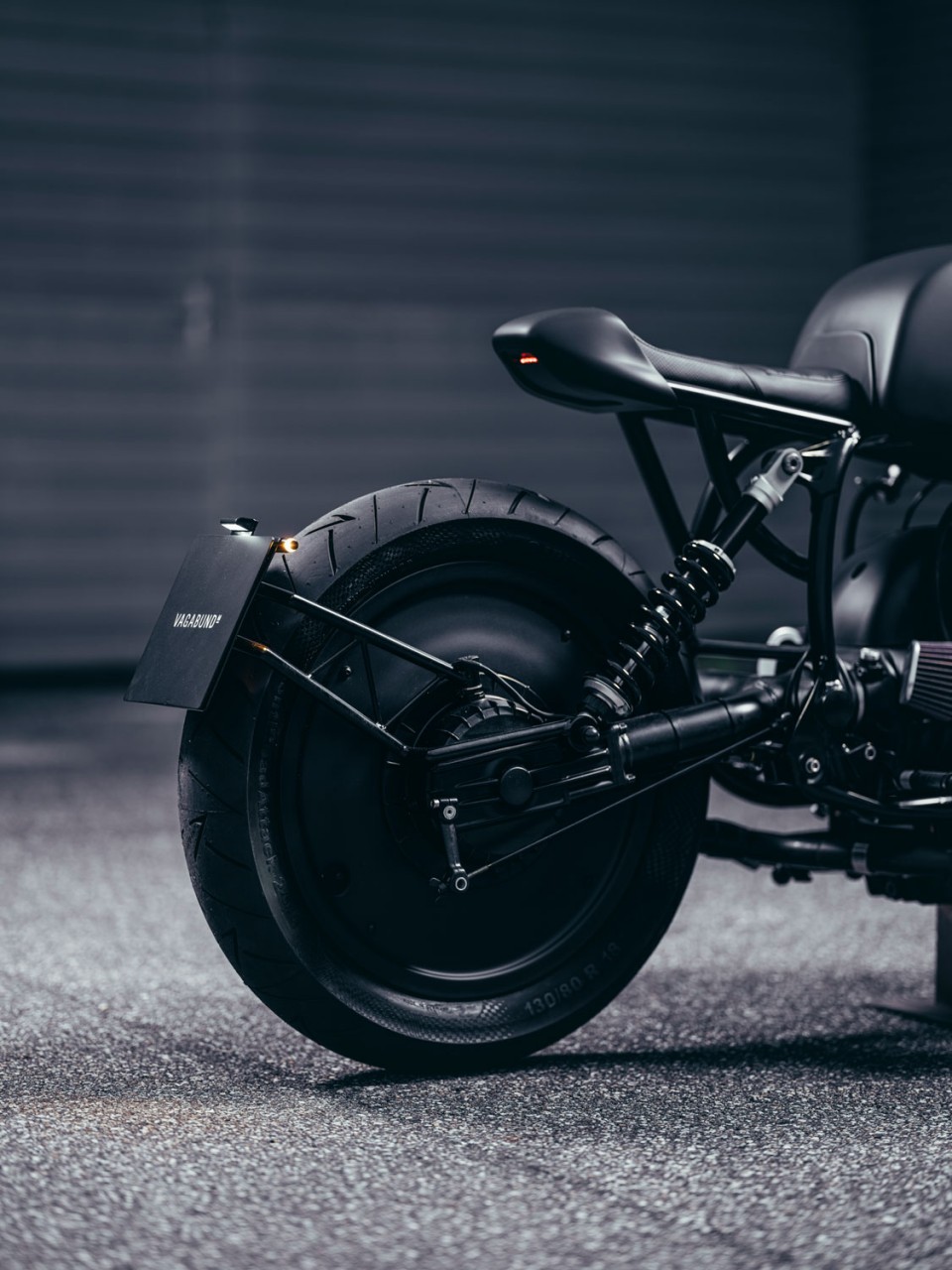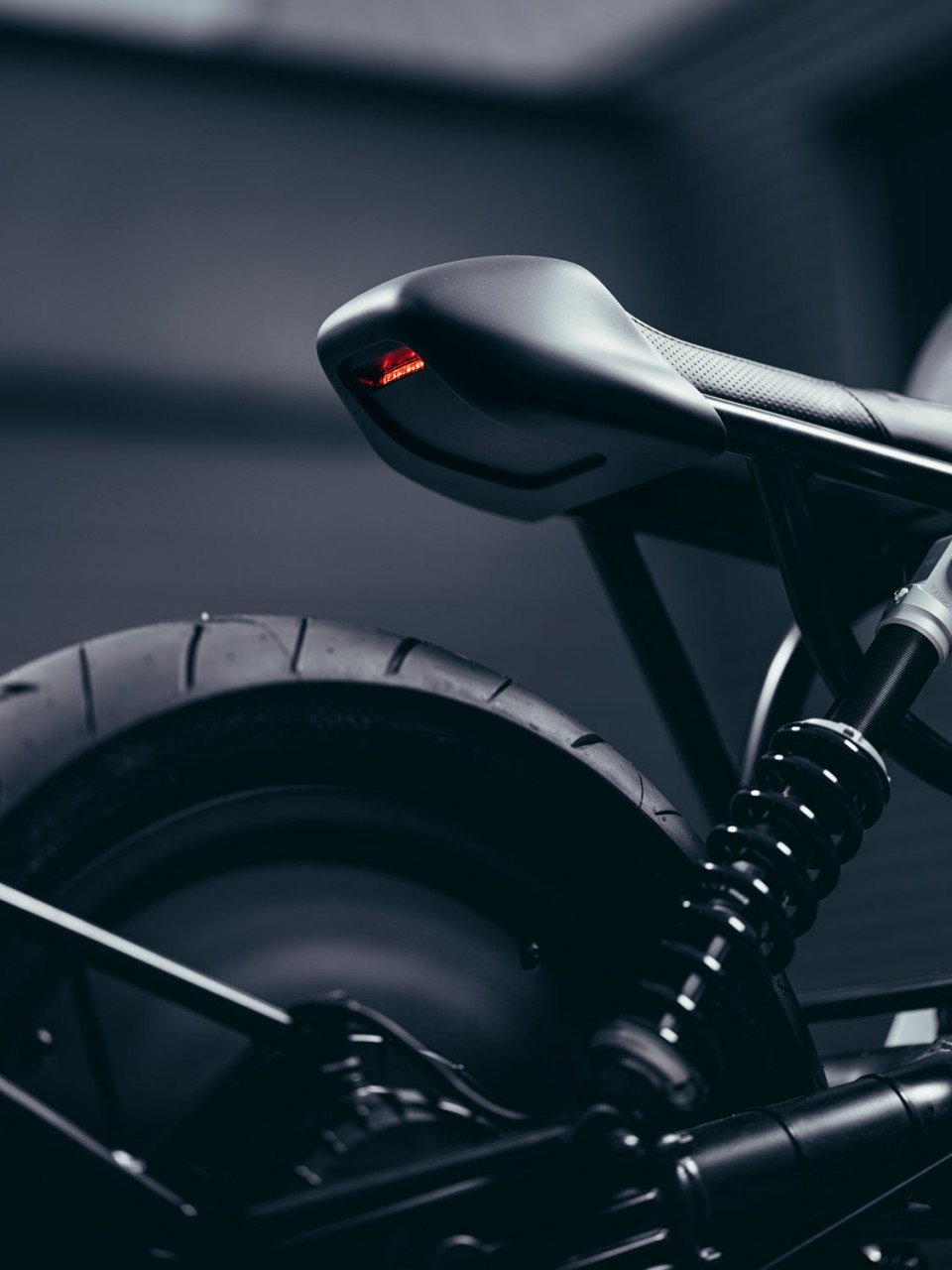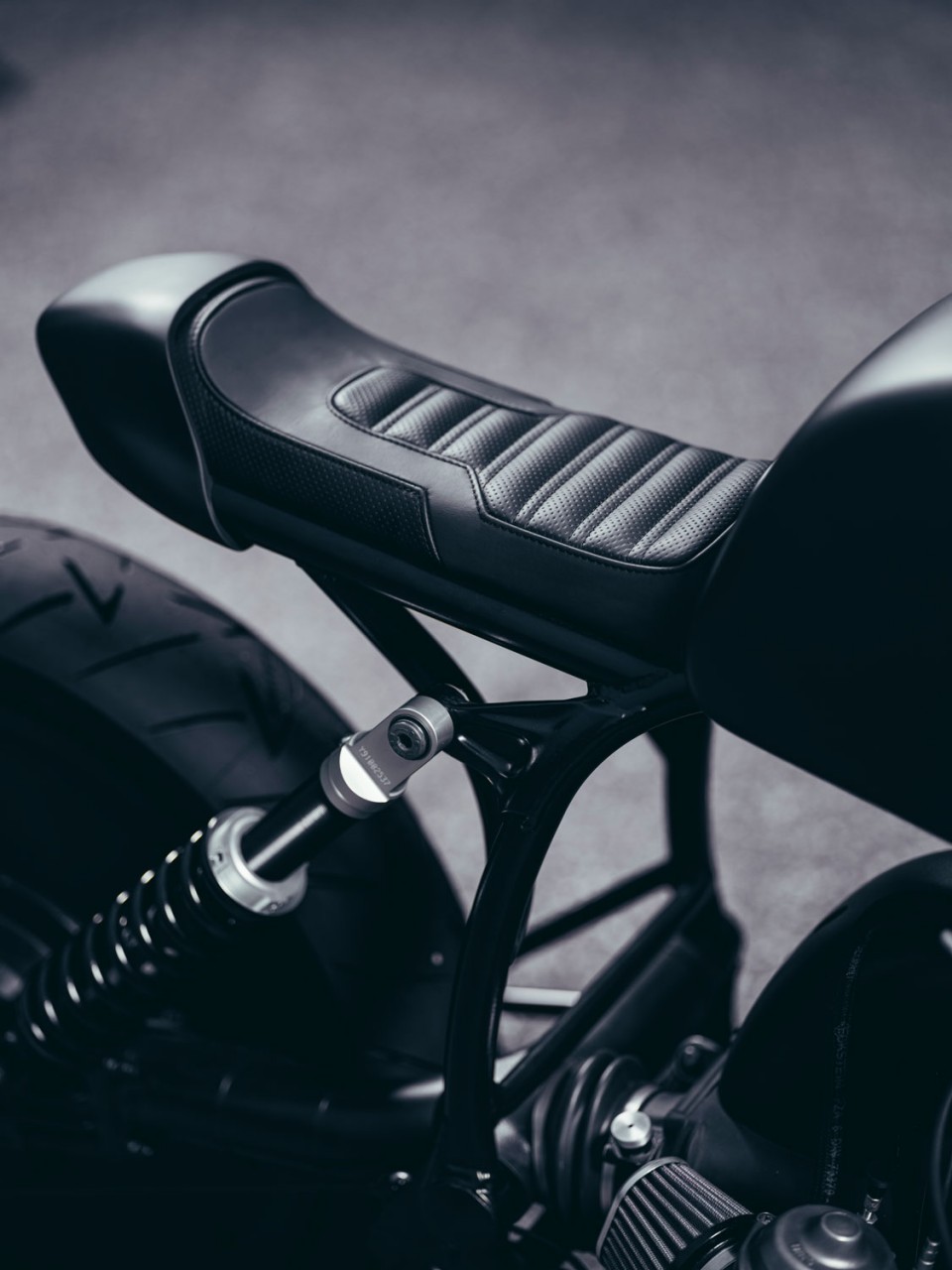 Much like Cafe Racer Dream's BMW R100 RS cafe racer we featured in the past, simplicity is king. Details matter, but keeping them subdued makes them all the cooler. Vagabund's BMW R100RT cafe racer is one we'd definitely like to have in the Bullitt garage, and one that would be equally at home here on the Southern California streets. And while this Beamer might be sold, they do sell a Vagabund VnineT, which is a customized – to your liking – BMW RnineT. Check it out here.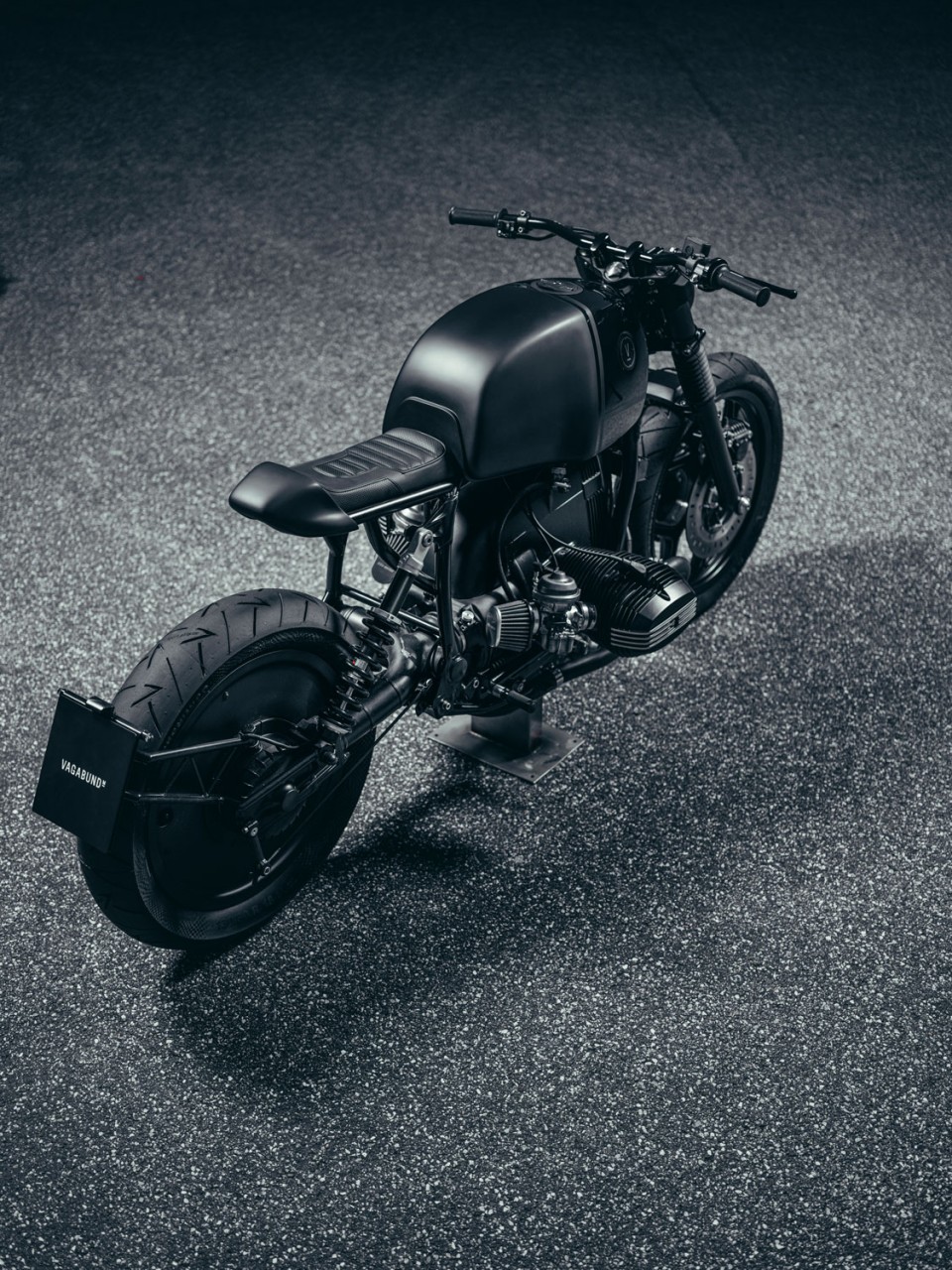 Vagabund V12 BMW R100RT 1994
100% street legal
Rear wheel cover made out of GRP (fiberglass-reinforced plastic) painted black
Exhaust System: Modified "HATTECH" Y-pipe and silencer (black ceramic coated)
"Retro fit collective" upper triple tree and fork nuts
Milled Vagabond emblem (aluminum)
60mm reduced front fork
3D printed fork covers with integrated LED turn signals
Custom rear subframe
Shortened LSL street bar
Grimeca Brakemaster cylinder
Domino clutch-lever
3D printed headlight housing with 5 3/4 LED headlight from "Highsider"
3D printed handlebar controls / switch clamp ("all in one" light, horn, turn signal, start)
3D printed housing for indicator lights (oil, turn, light)
3D printed rear end with integrated ShinYo stripe LED rear / brakelight
DNA air filters
YSS rear monoshock
License plate holder with integrated motogadget m-blaze pin
Modified LSL footrests
Tires: "Continental" RoadAttack