Most motorcycles belong in the garage. Few are home-worthy.
This is one of them. Michael Woolaway's artistic creation, a classy 1978 Triumph T140 dubbed "The TTT", will be getting the royal treatment as a centerpiece inside its new residence near San Diego, California.
But Woolie really only builds bikes for one purpose: Going. And damned good too! For him, if it doesn't perform well, then what's the point?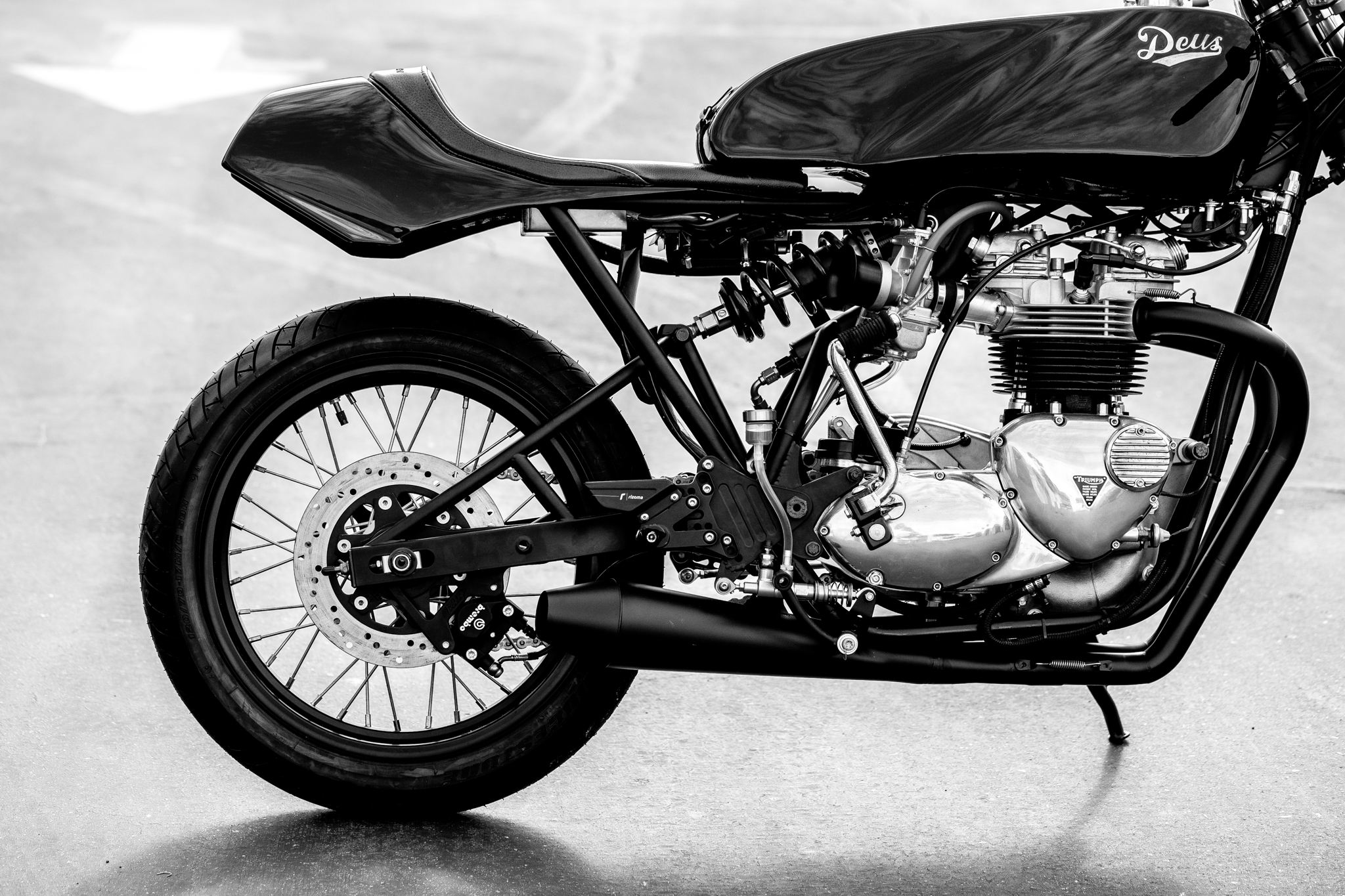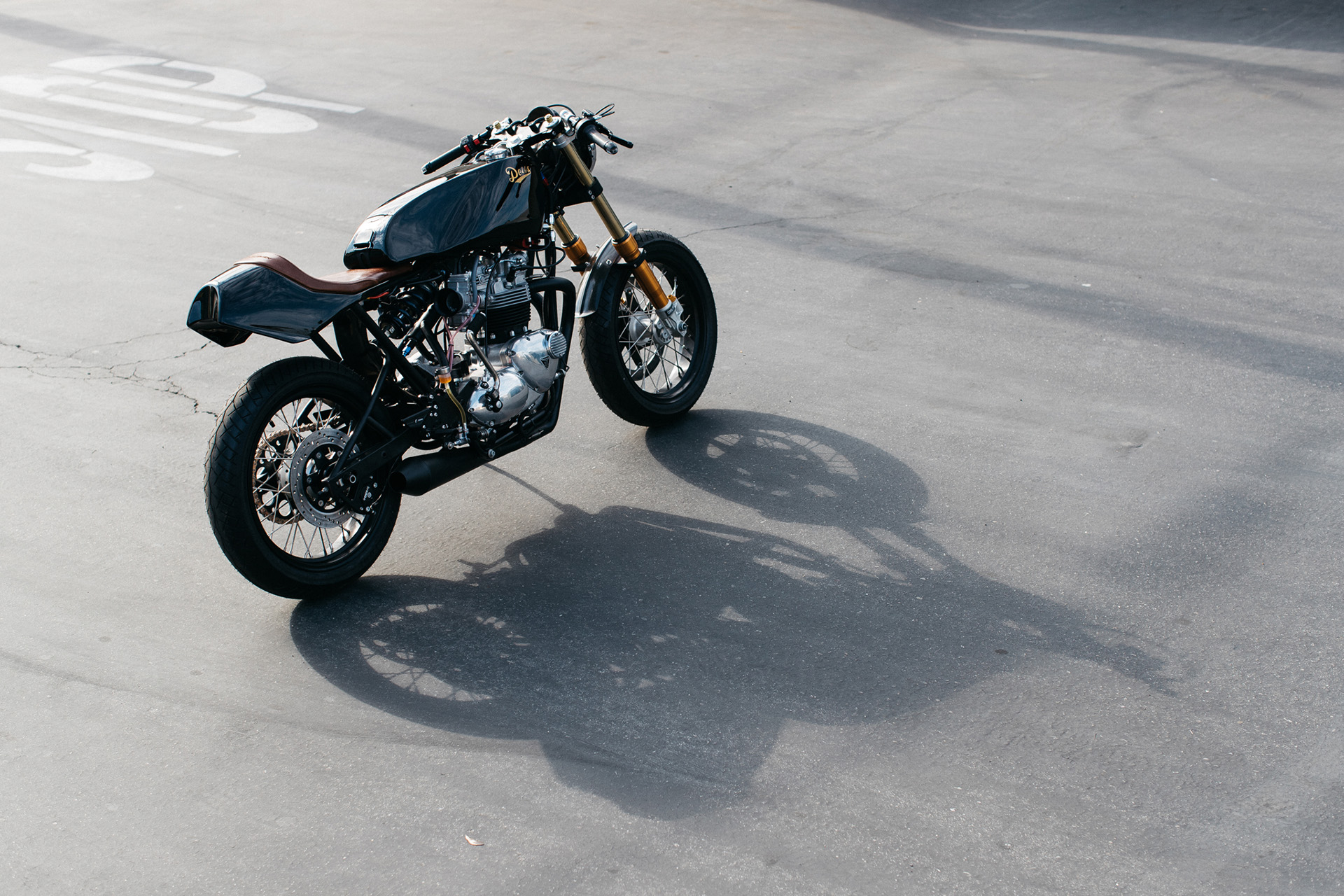 The motor is a ported and polished 750cc T140 with all the trick racey bits — Megacycle cams and lightened lifters, bevelled and drilled cam gears, chromoly push rods, and 7mm Kibblewhite hardened valves with modern guides and seals. Handmade intake runners accomodate big gulps from two 34mm Mikuni flat-slide carburetors with velocity stacks.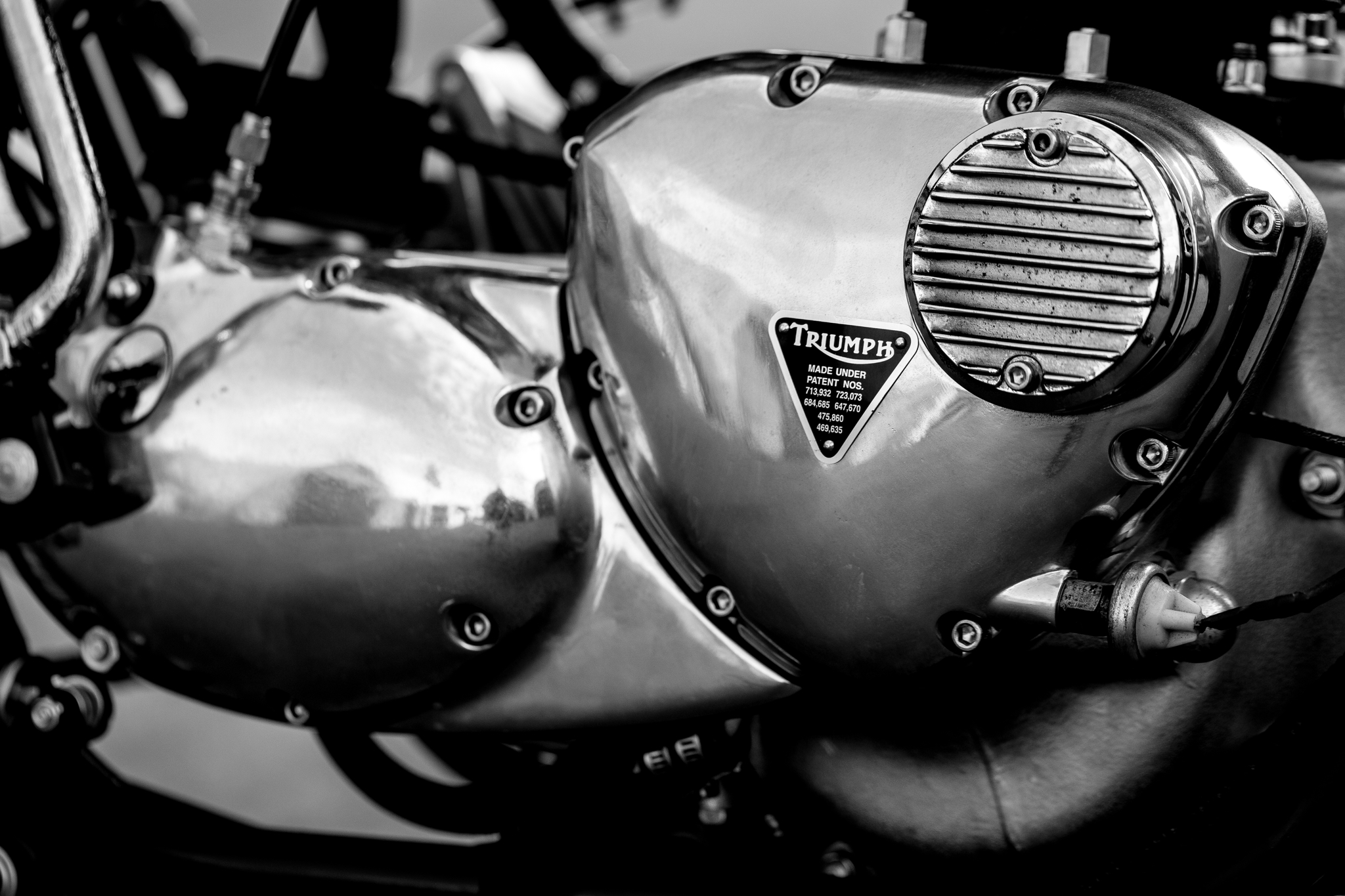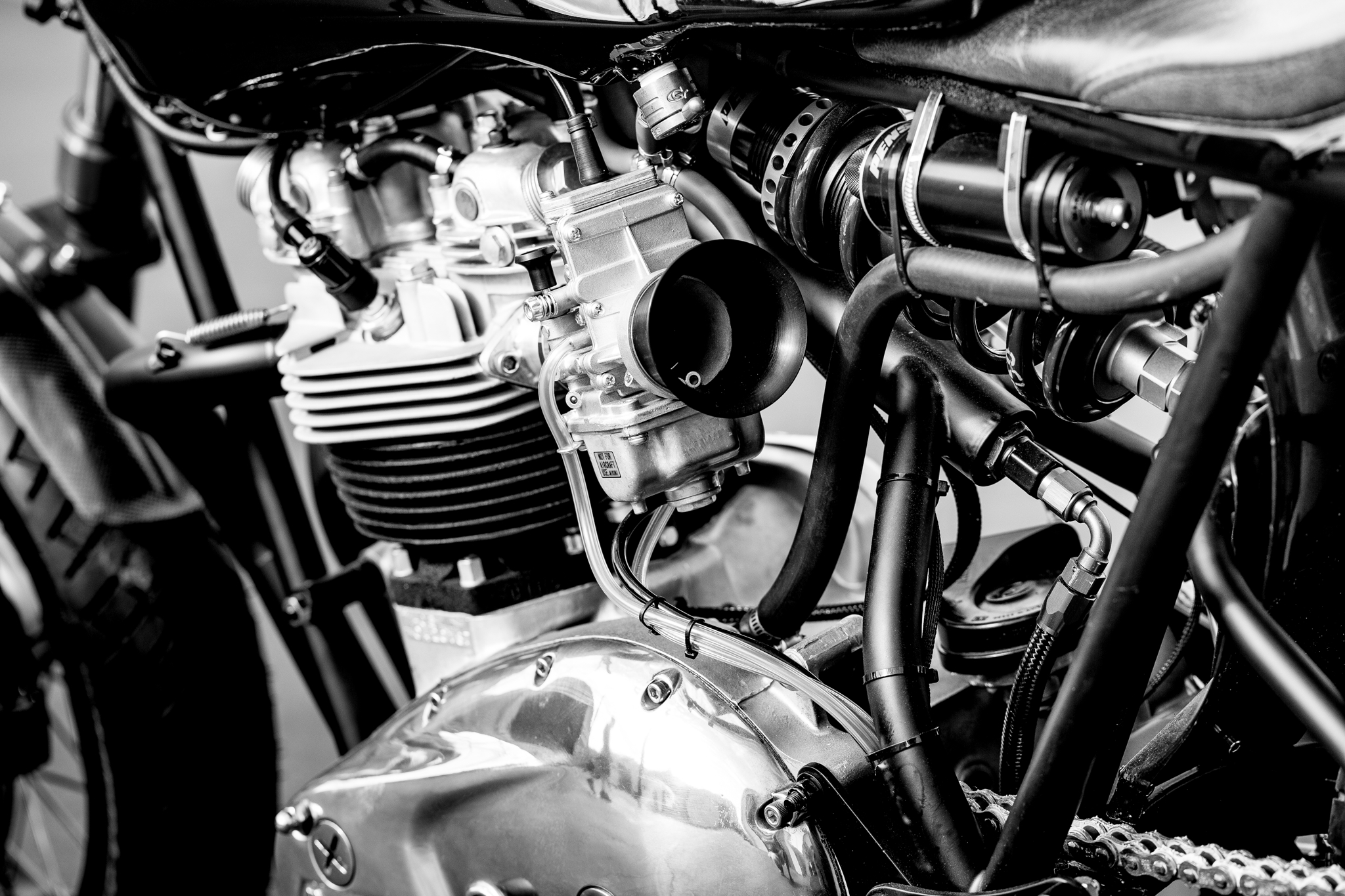 The frame is one of only two handmade by C&J specially for this motor, with a wishbone section at the lower part of the oil-in-frame backbone to allow for a central monoshock and eliminate the need for an external oil tank.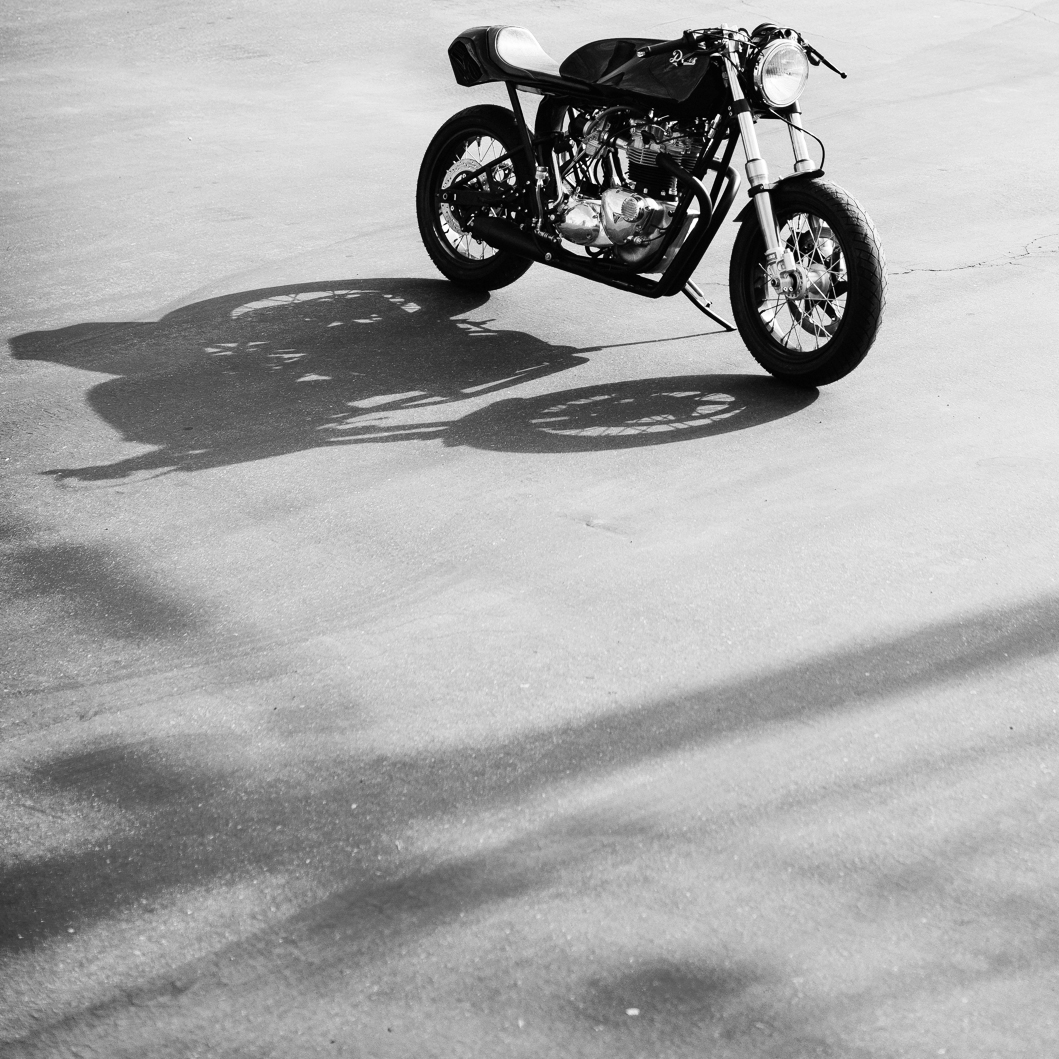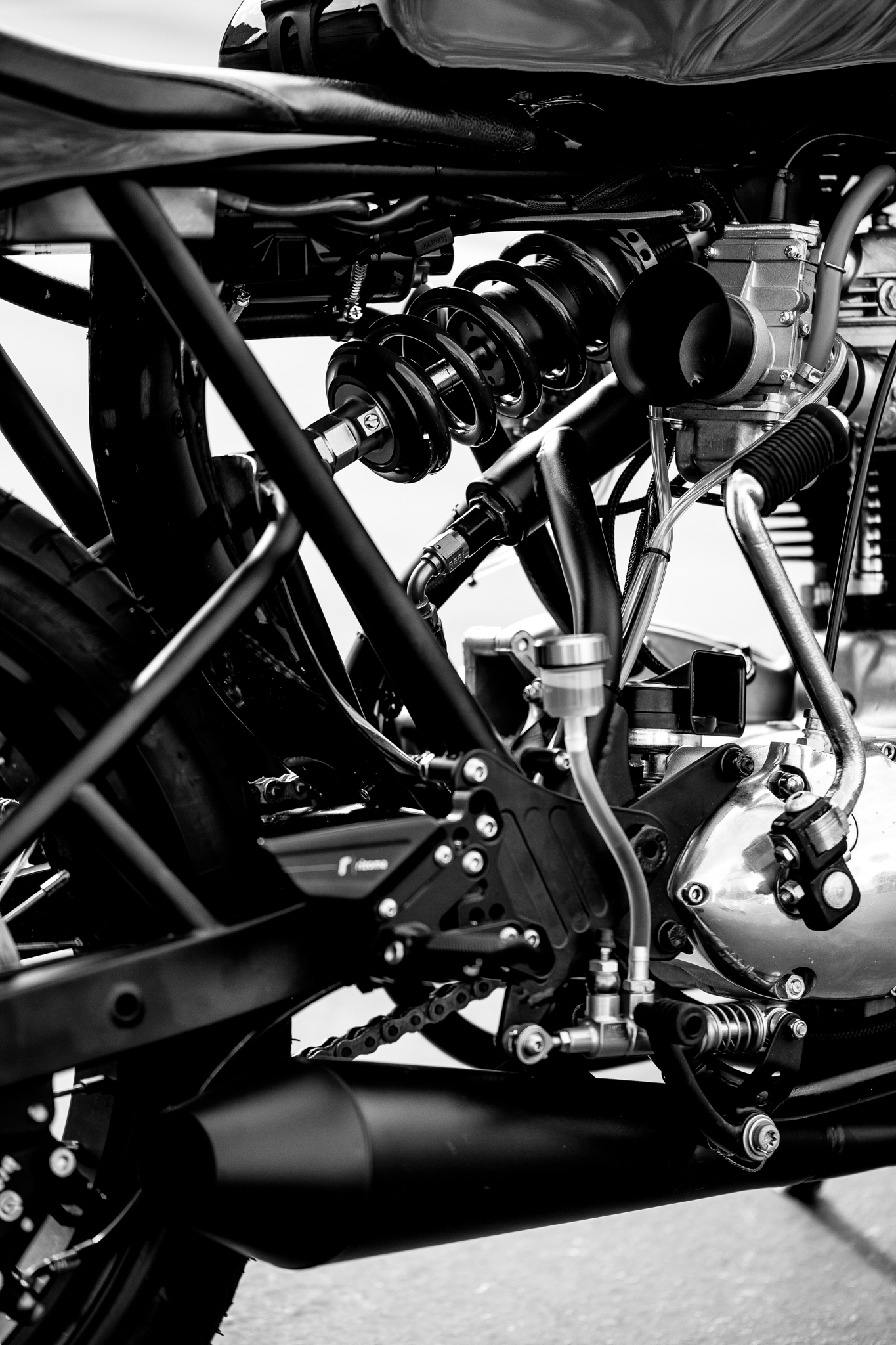 The long angular aluminum tank Woolie made by hand is styled after Japanese Grand Prix racers of the 60's and the paint is a black candy over black basecoat, producing a striking wet mirror finish.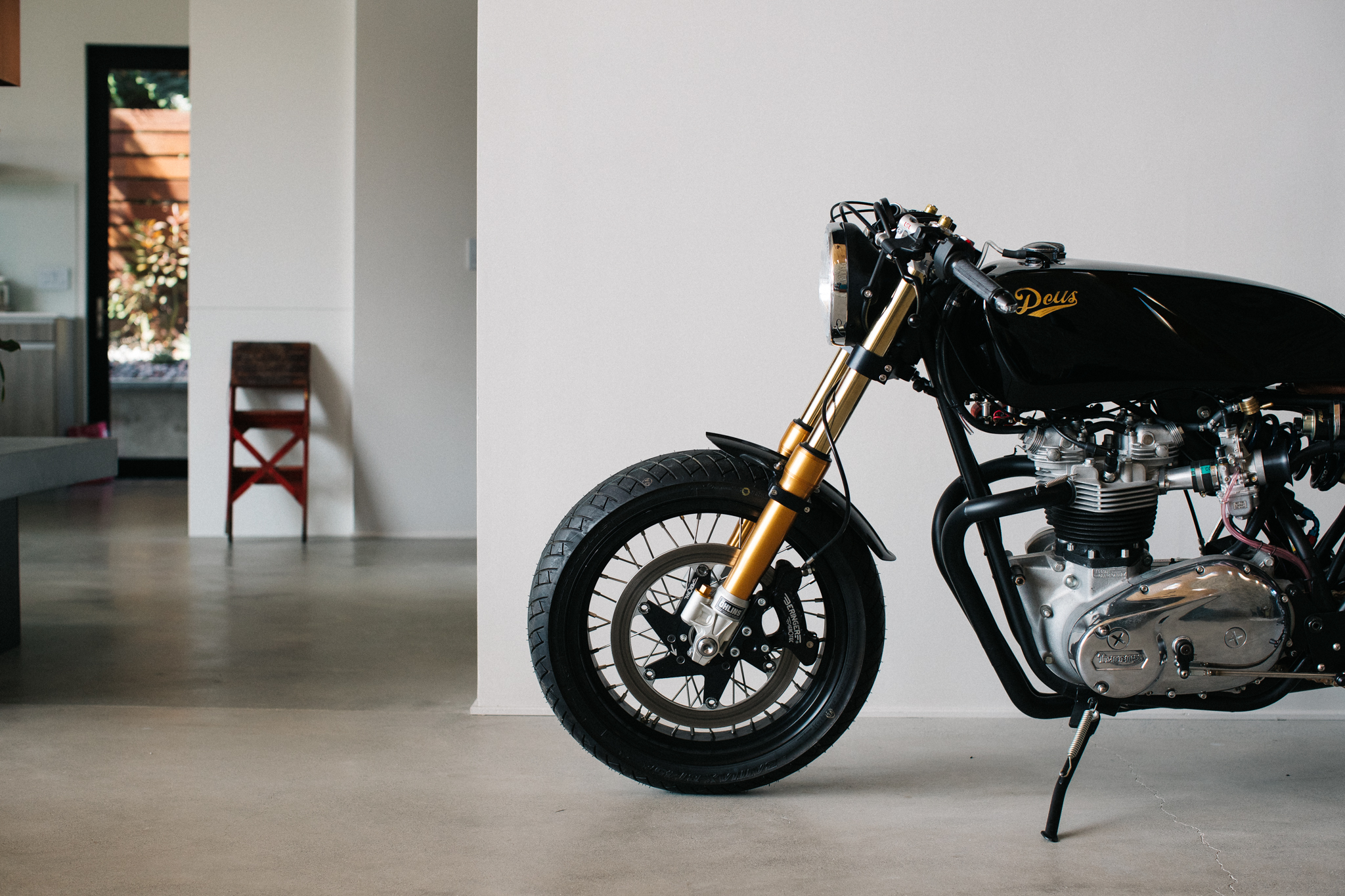 To keep true to the slim vintage GP feel of the bike, the same tire is mounted on the rear wheel as the front, 17″ Bridgestone BT45s.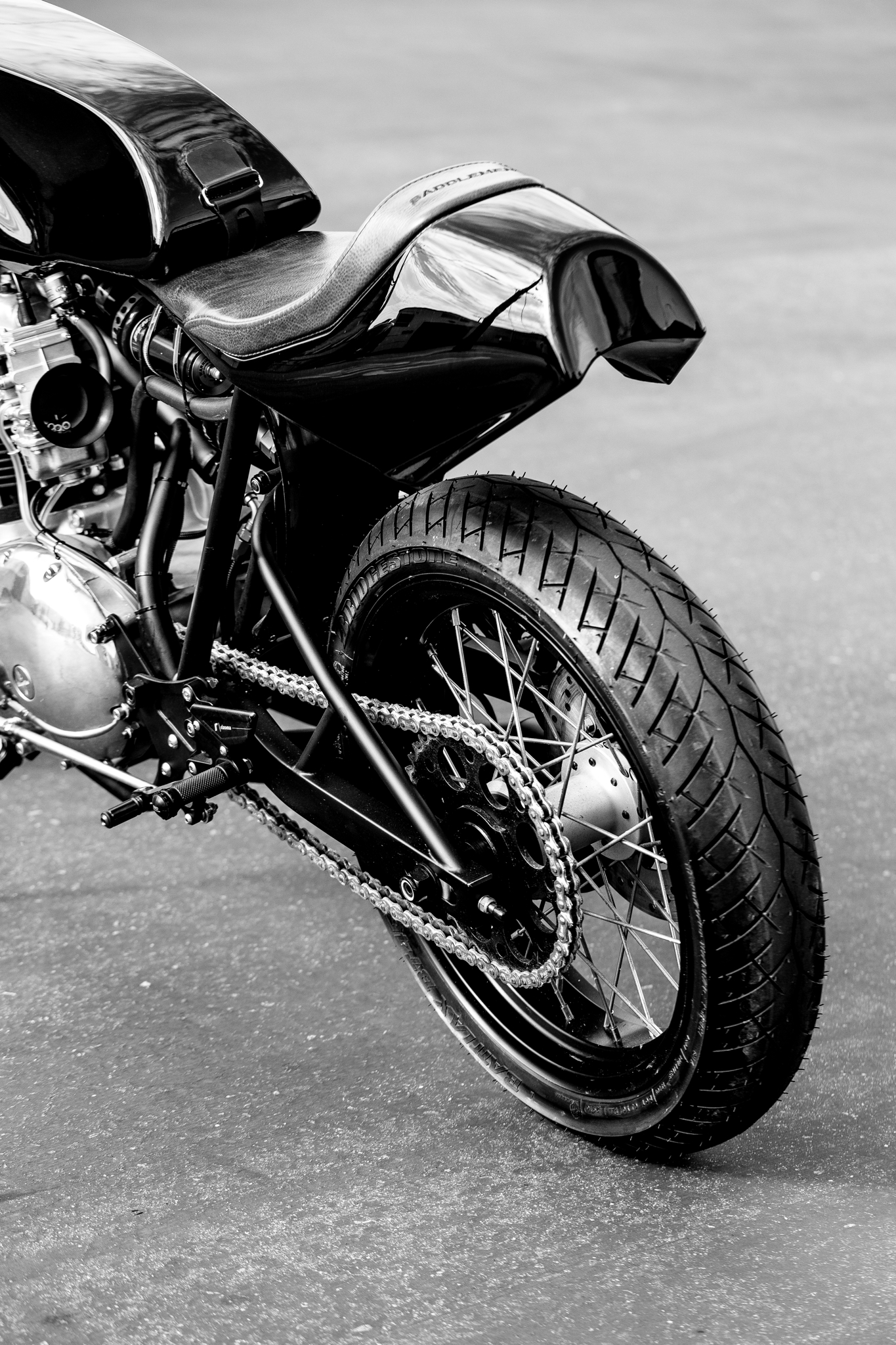 The custom stainless steel exhaust is ceramic-coated in matte black and uses a Cone Engineering megaphone. Paired with the iconic guttural thump of the vintage British parallel twin, the sound is pure nirvana.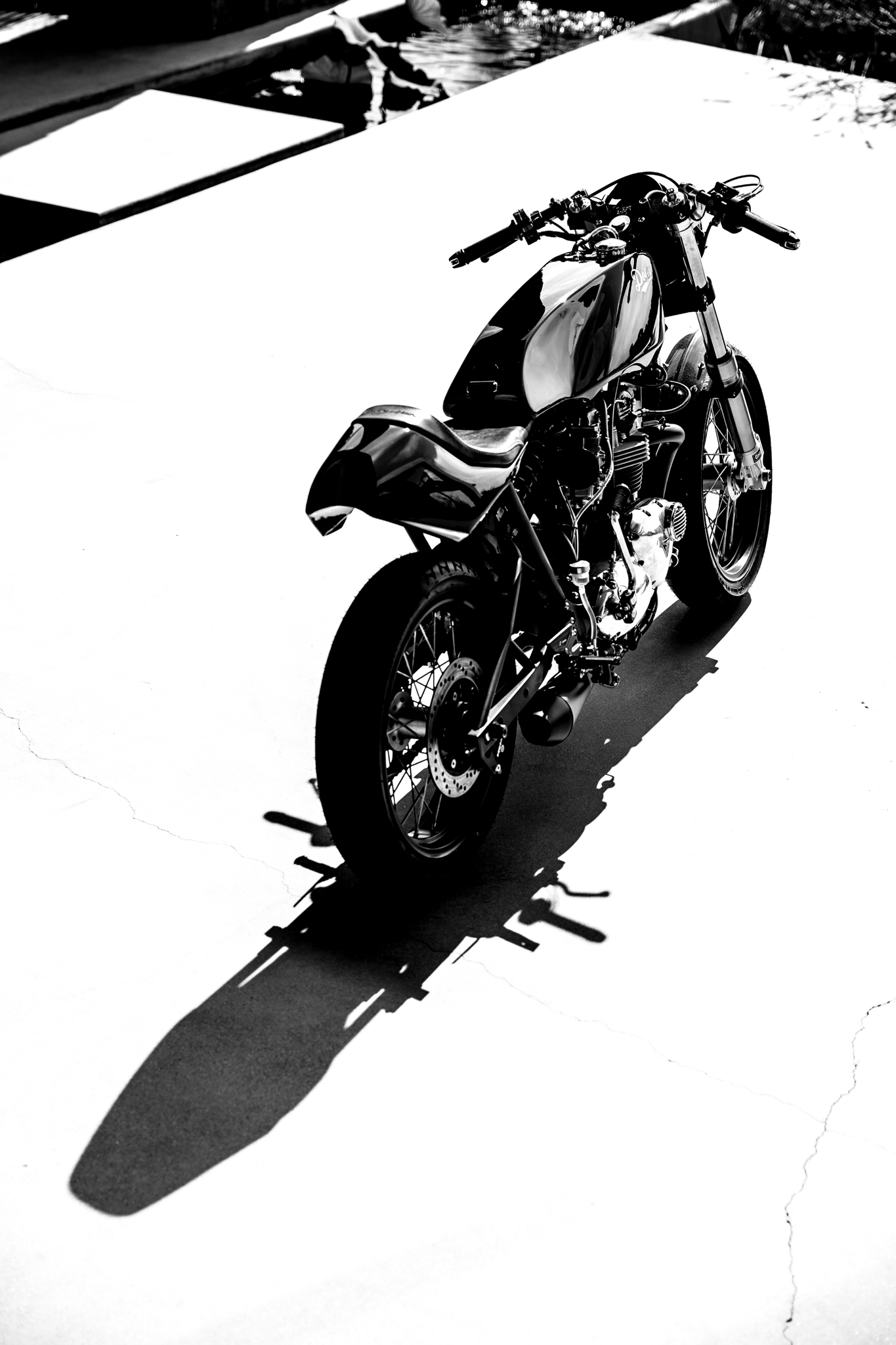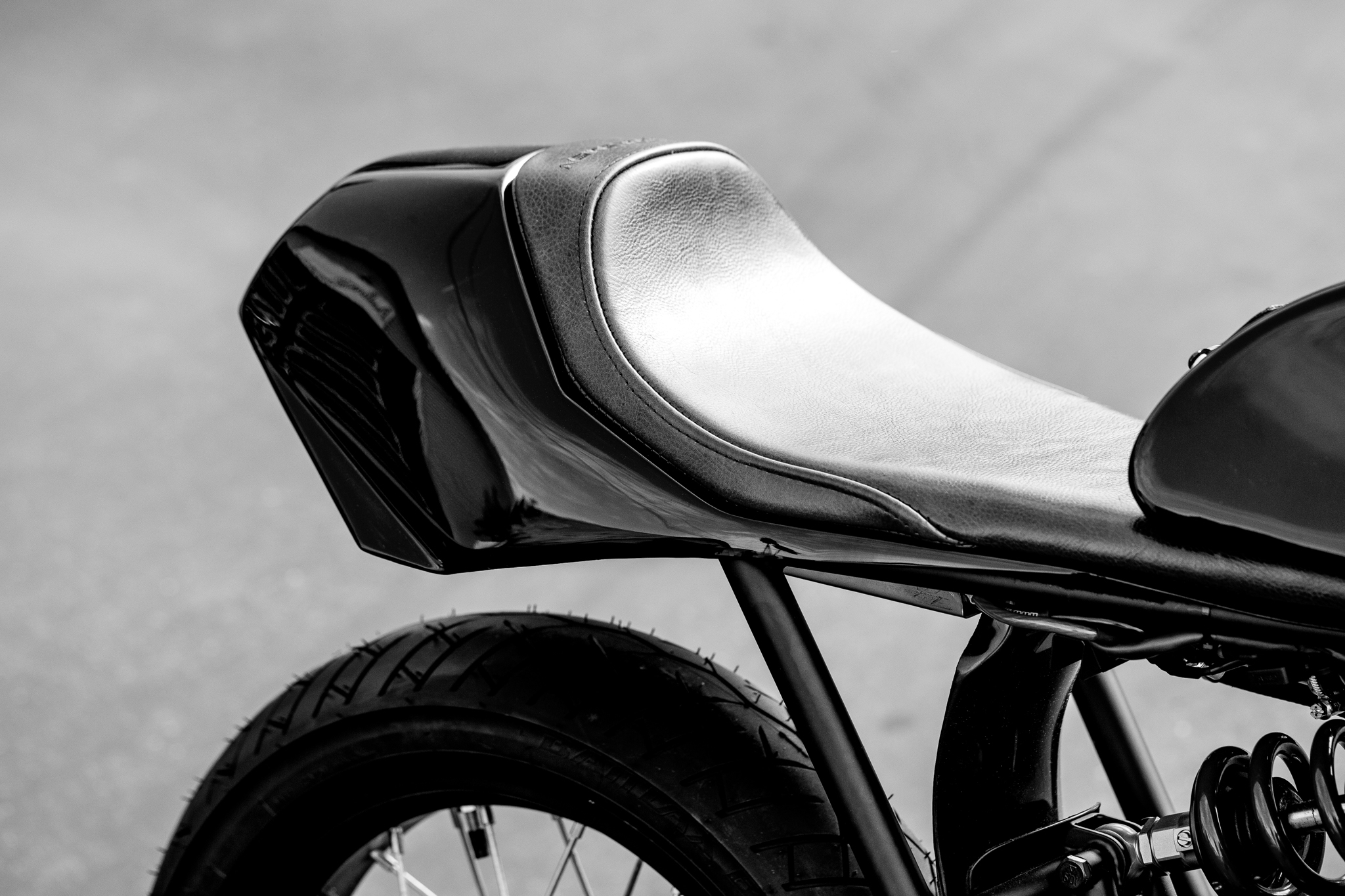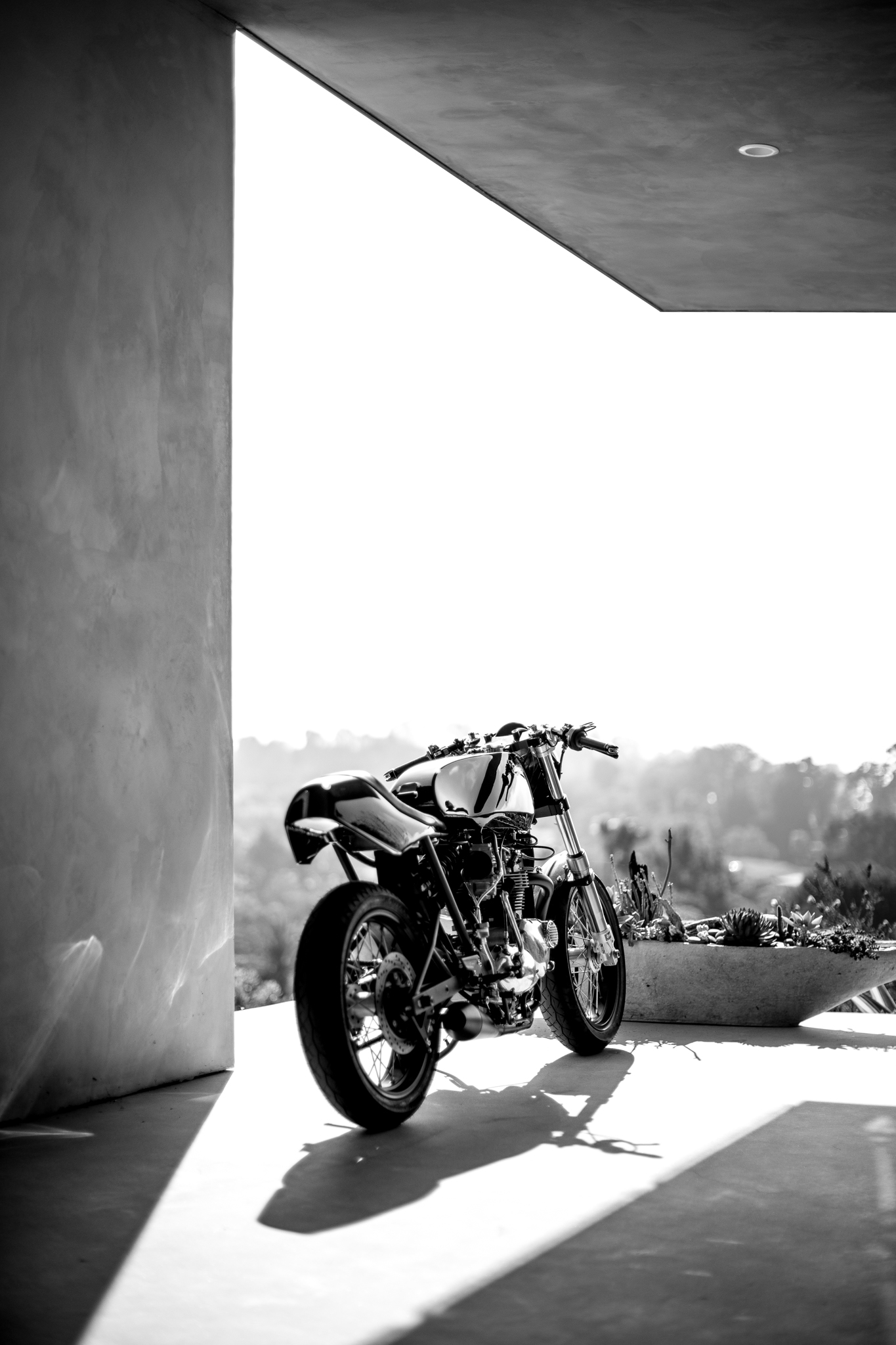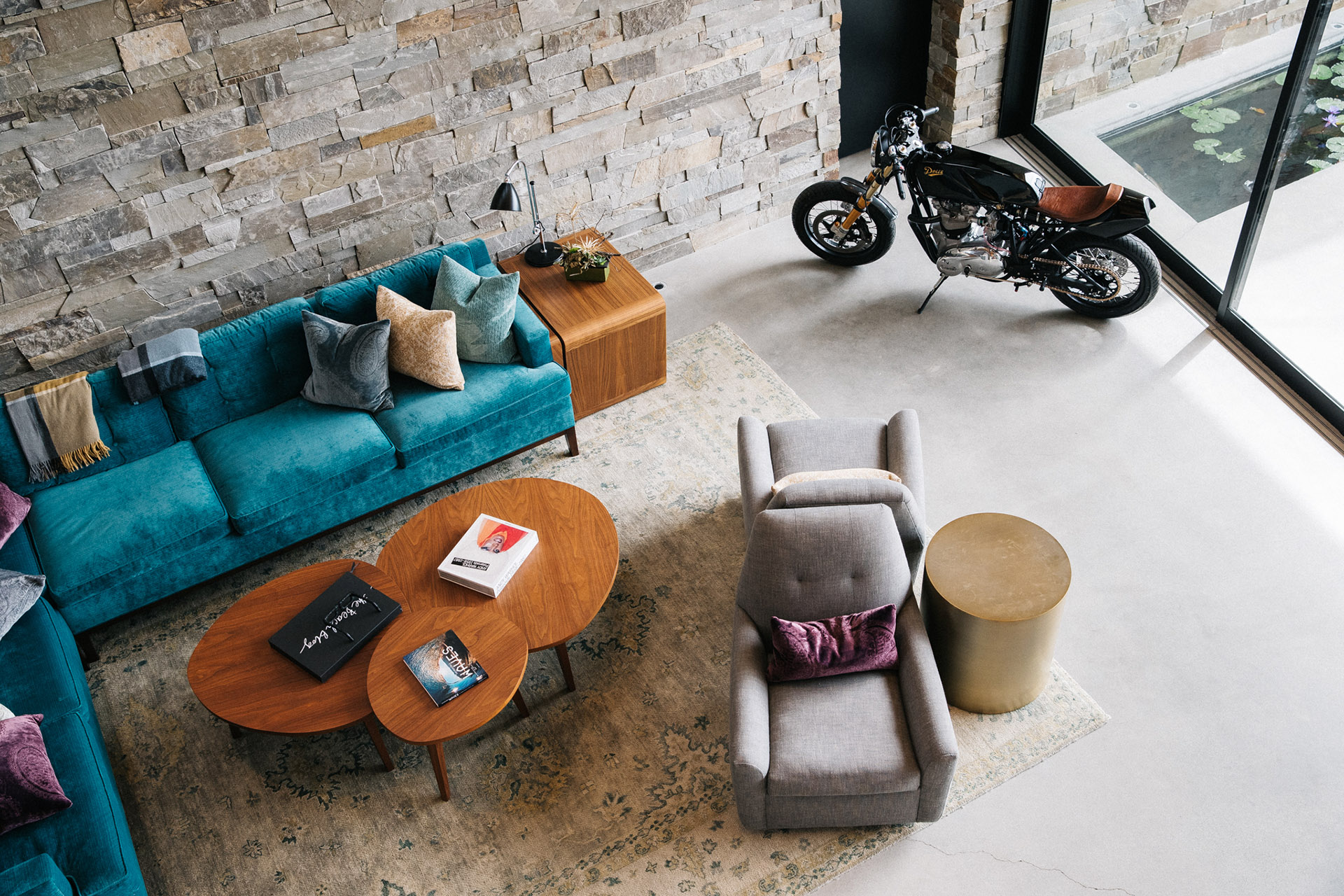 The TTT Specs:
-Triumph T140 750cc
-Mikuni TM34-2 flatslide carbs
-Handmade aluminum tank and seat cowl
-Carbon fiber front fender
-Rizoma rearsets
-Motogadget control unit and gauges
-LSL clip on bars
-Tubeless spoke wheels
-Bridgestone BT45 tires
-Ohlins forks
-Rear suspension by Jimmy Wood at Moto Station
-Beringer 6 piston front caliper
-Brembo rear brake
-Saddlemen seat
Special thanks to Motul, Saddlemen, Rizoma, SHOEI, and Bridgestone for their support of Woolie's Worshop and this project.
Deus Customs: Web | Facebook | Instagram
Photos and words by Deus Ex Machina