Moto Inspiration
There's no doubt it's been a strange year. Scratch that – it's been a shit year. With virtually all motorcycle events, rides and rallies canceled we've been chomping at the bit for some excitement in the motorcycle community. We need some inspiration and something we can digitally consume and mentally get away from lockdowns, politics, social unrest and all the madness going on around the world.
Sure, it's great to have MotoGP and World SBK back, and Long Way Up is finally releasing, but other than that, there hasn't been much excitement in the moto space this year. Recently, Spanish directors, the Echevarria Brothers, released a short film featuring rider Pol Tarrés who absolutely goes bananas on a Yamaha Teneré 700. It's so well shot, well produced, and Pol seriously does things on that bike that made my jaw drop. No question it was the inspiration we needed and I'm certainly eyeing my stable and noticing a hole in the shape of a lightweight ADV bike staring back at me.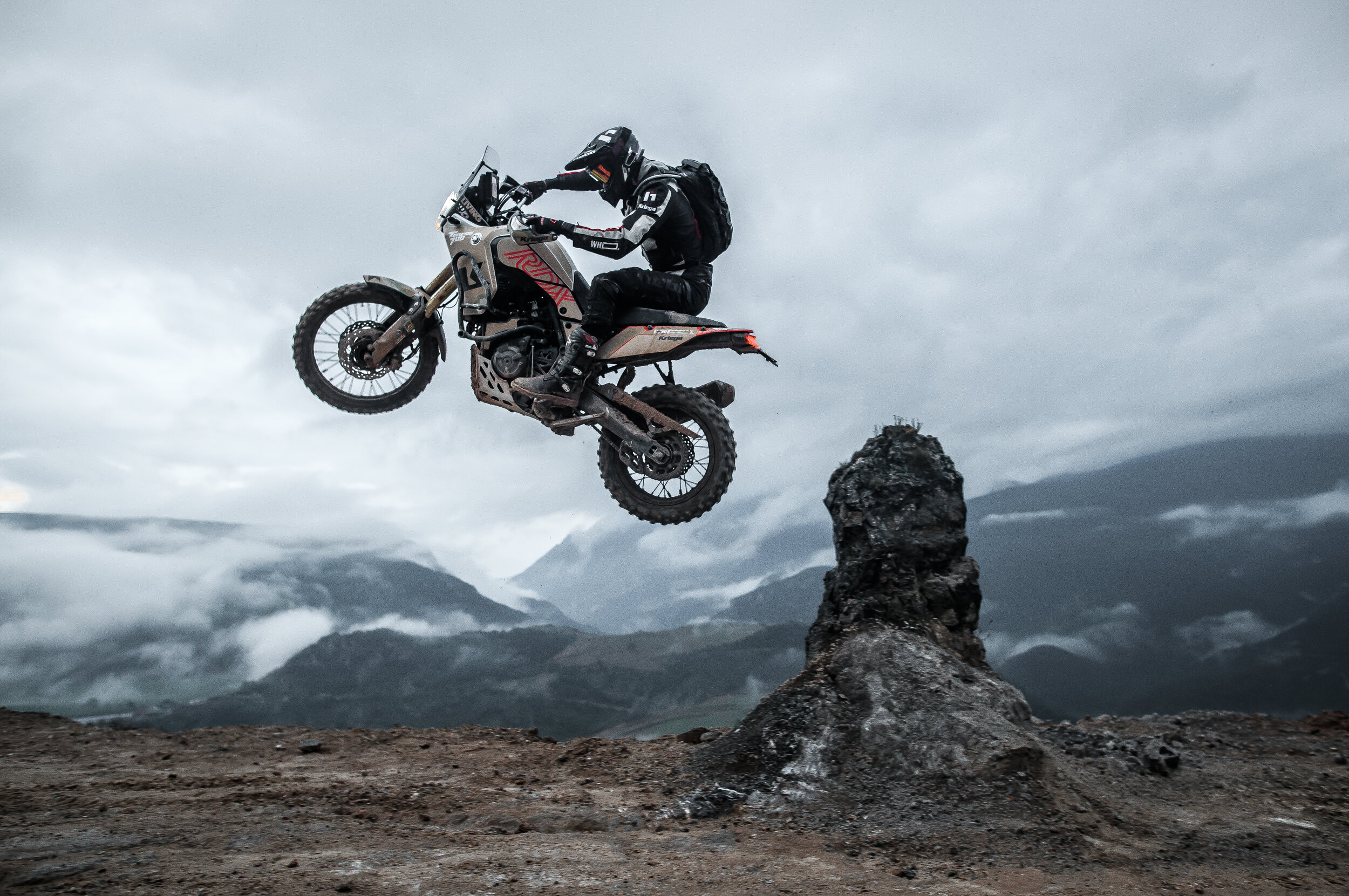 Copy below by The Who Project
After the success of the Hebo Dominicana video last winter, The Who crew is more than excited to present The Seeker, a new short movie about motorcycles, dreamy locations and impossible tricks by the giant Pol Tarrés.
The Seeker in another short film directed by the Echevarria Brothers (The Who) and presented by Kriega, the very best possible luggage options for motorcyclists and RDX, motorcycle goggles designed in Australia. The Seeker is the fourth episode of the Beyond the Wheels motorcycle series and supported by many other brands that believe in the project since the very beginning.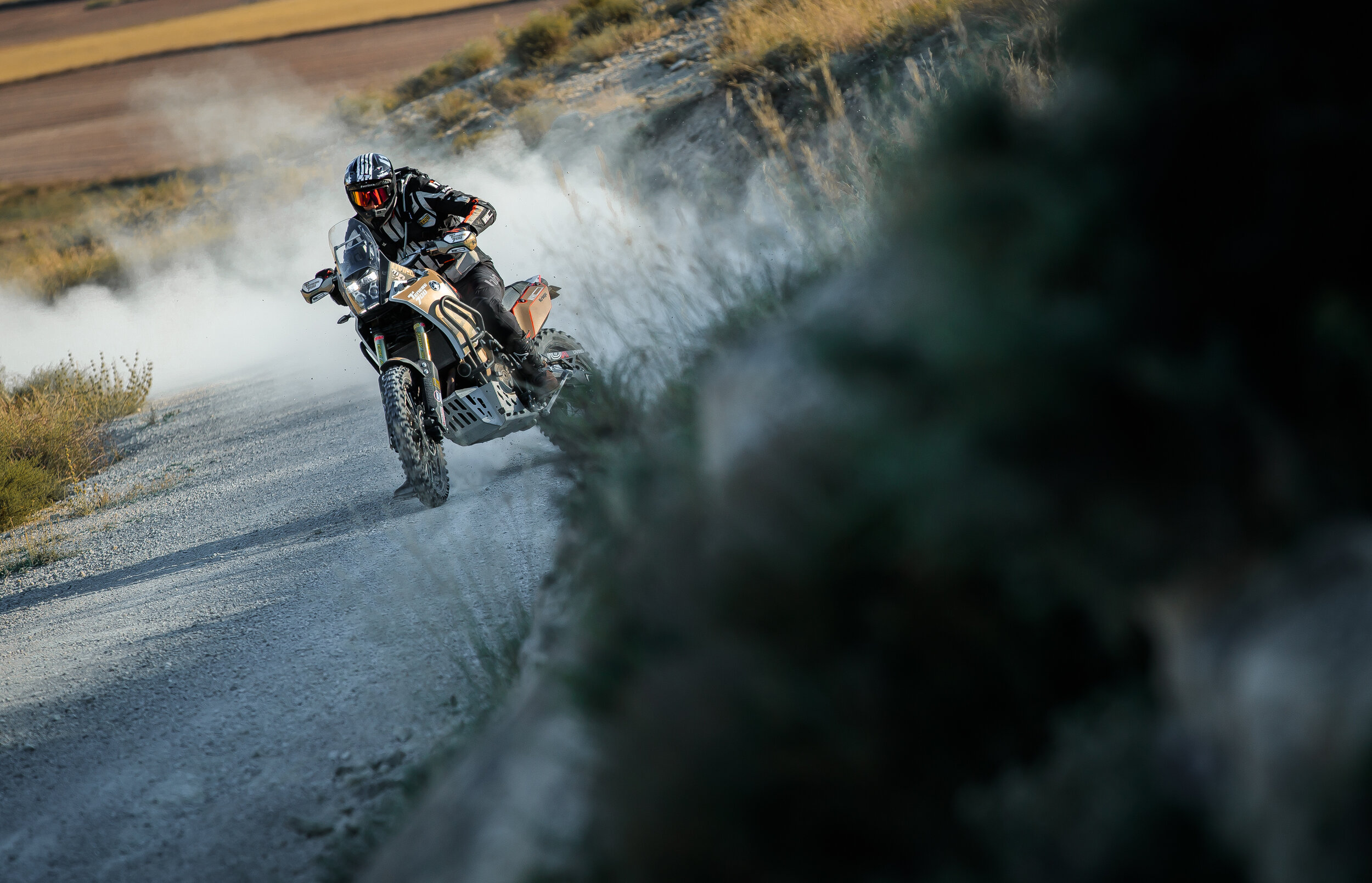 It's no secret that Pol Tarrés and The Who are such a great team and they love the big challenges. Creativity flows when they are together. Thinking "out the box" is a standard that moves the crew since they meet each other. I remember this words from Pol before having the bike in his hands, "Javi, trust me, people have no idea what I'm capable of on the Teneré 700. It will be mind blowing for them".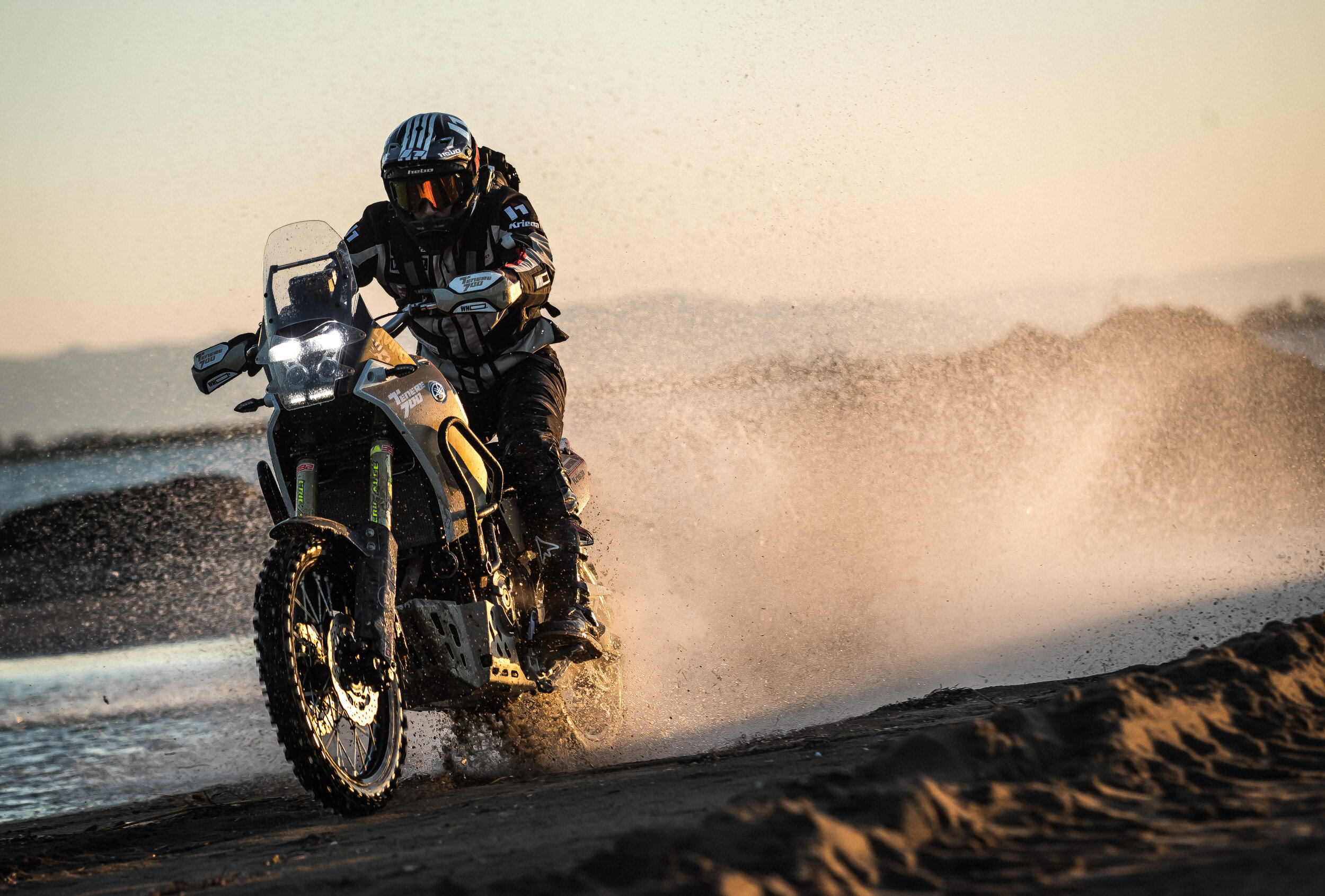 Thanks to Yamaha, with the introduction of those lighter Adventure motorcycles like the Teneré 700, we open our eyes and see the endless opportunities that Adventure riding could be for us and what could be in the future. It's true that Pol has amazing skills from trials and extreme enduro like no other but inspiring and dreaming has always define us. Because we are all dreamers, this short film is a tribute to all of those who dream, too.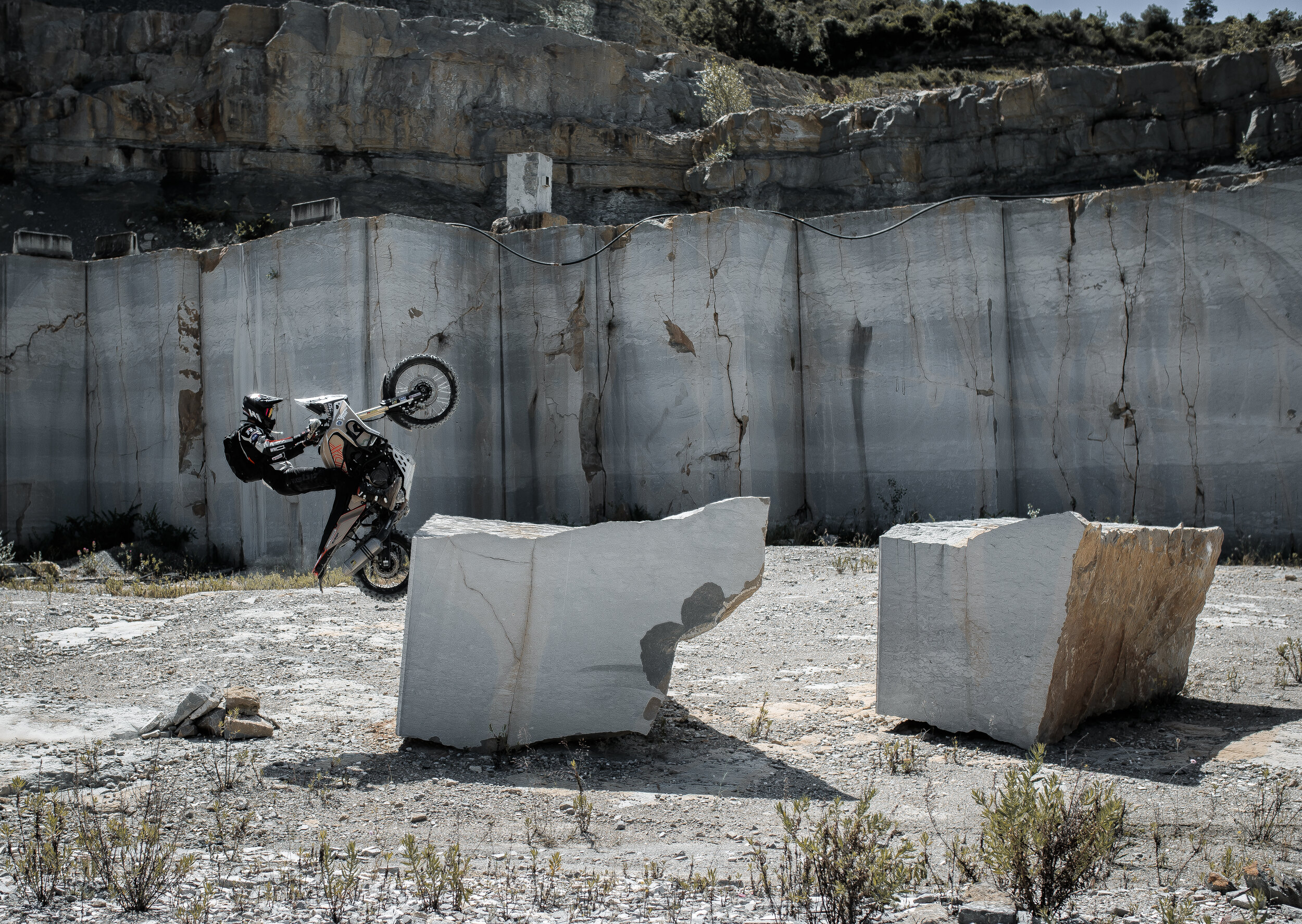 The Seeker is about getting to nowhere investigating miles into the unknown. No rules, no destination but learning about yourself on the journey. Then you probably find where your limits are.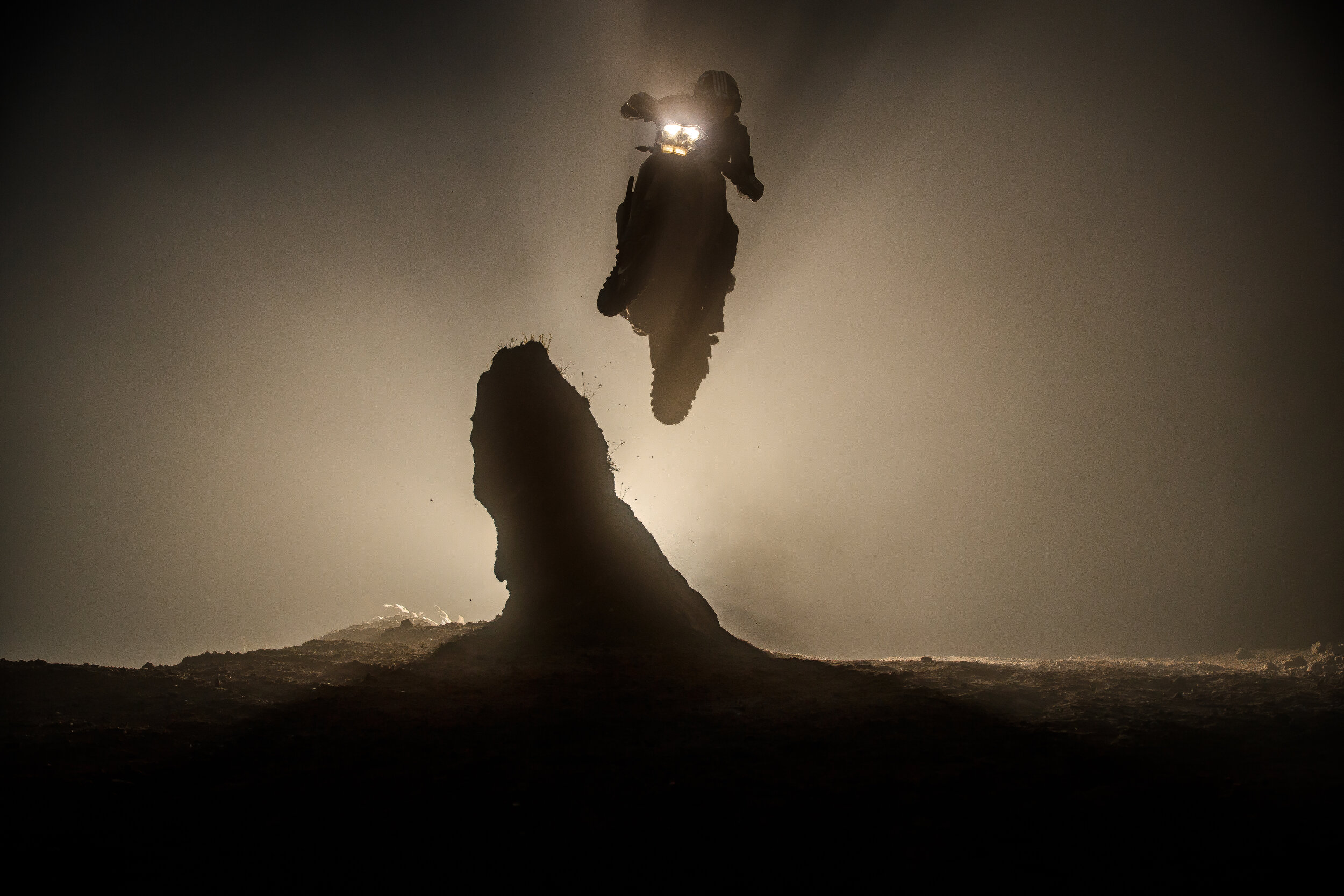 Ride today because future is uncertain. THE SEEKER.
Produced by The WHO
Starring Pol Tarrés
Still photography by Javi Echevarria
Filmed by Mitiyu Echevarria