A murdered-out Dragster 800RR
MV Agustas are rarely lacking in the styling department, even straight off the showroom floor. Italian brands typically all focus more on aesthetics than other manufacturers and MV often has more flair than their brethren. That being said, Winston Yeh of Rough Crafts knew he would be able to improve on the already handsome Dragster 800RR.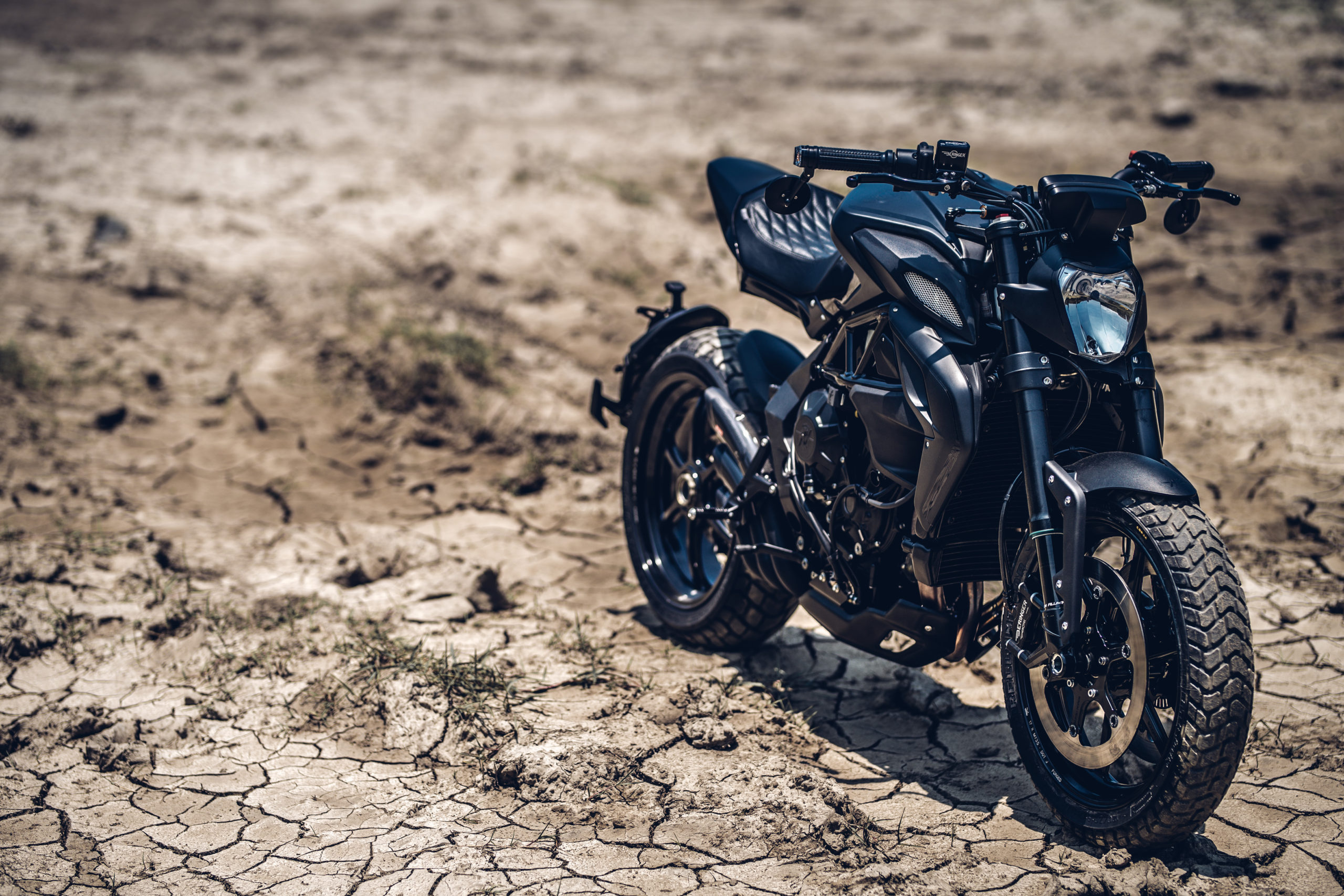 This build was commissioned by MV Agusta Taiwan, with a simple (but not easy) task: once completed, it still had to look like it could be a production machine. Yeh didn't know it when he started, but this project coincidentally happened during the same time MV launched it's own RVS program. For those of you unfamiliar, the (RVS) or "Reparto Veicoli Speciali" is MV's new Special Vehicles Operations department that launched in 2019 with the first bike being a reinterpretation of the MV Agusta Dragster. Maybe they were able to pull a few notes out of the pages of Rough Craft's book.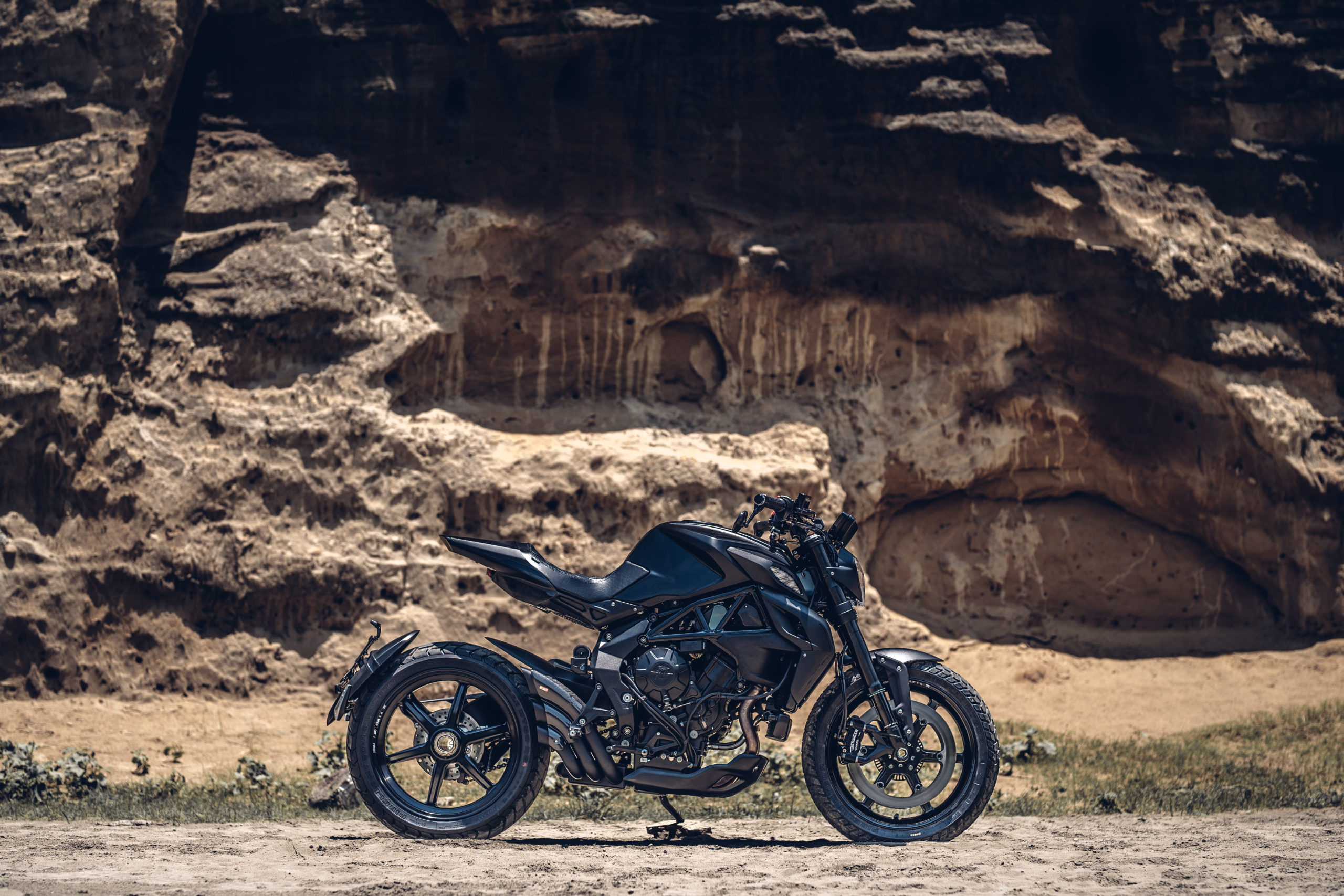 This is the first build for Rough Crafts where they had to work with existing components. Winston admitted that it was still quite the challenge.
"I have to admit it's equal challenging to make sure the design works with the pieces, and still make a new concept statement." – Winston Yeh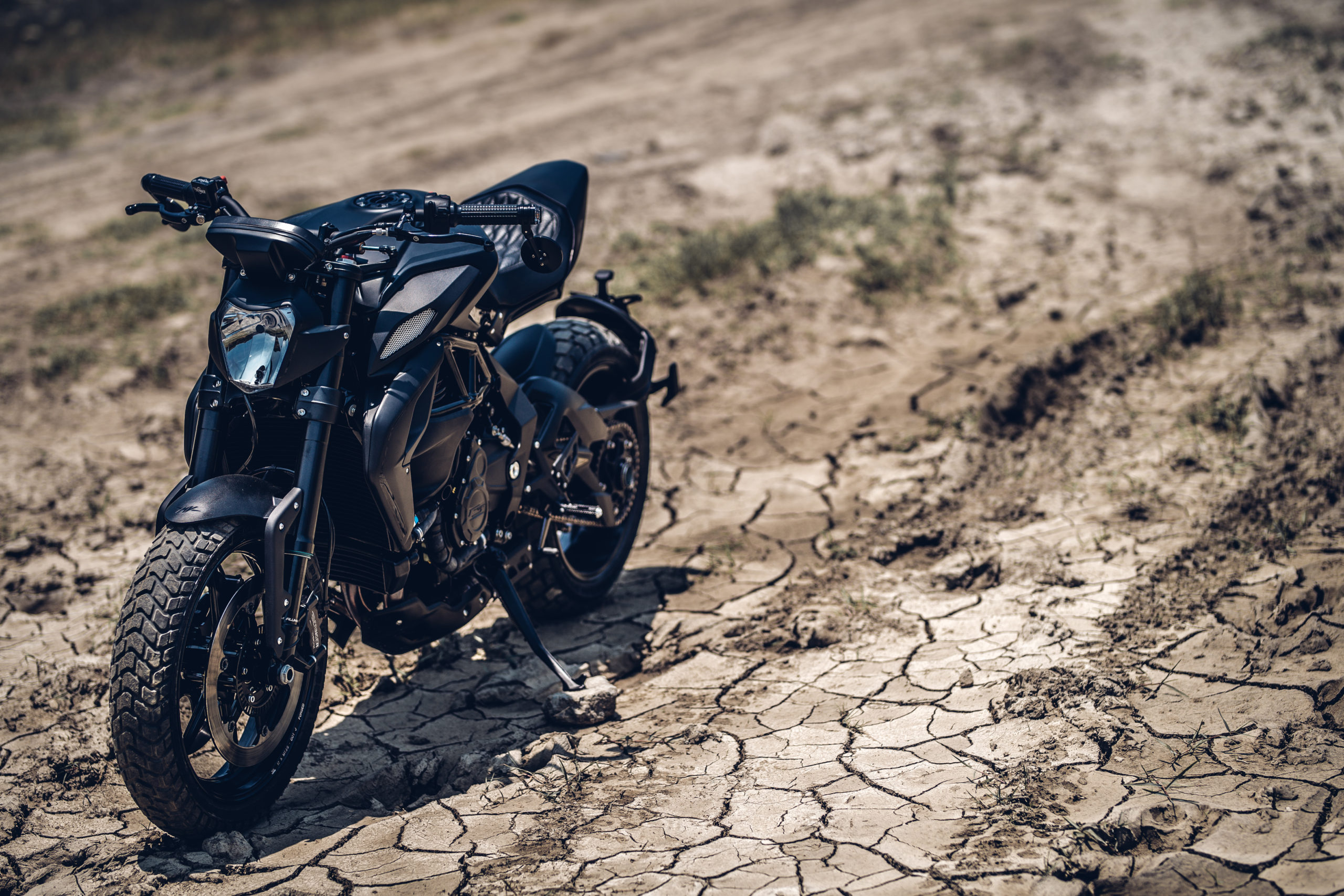 Kicking off the project, Winston instantly decided the Dragster 800RR need to go an "urban scrambler" route based on the fact MV wouldn't make sense for their usual "Guerilla" philosophy. New Pirelli MT60RS provided a perfect scrambler vibe without giving up street performance, that were wrapped in the same wheels made for their Ballistic Trident by Wukawa. Have you seen their Ballistic Triddent by the way? That this is a killer modern day dustbin racer.
Upgraded Beringer brakes provide all the necessary stopping power for the 800RR. The headlight he ran isn't too dissimilar from the stock unit but has a bit more enduro feel. The slimmed down tail give a bit of tracker inspiration and cleans up the whole look.
When comparing a side by side of the Rough Crafts against the stock Dragster 800RR, it's not wildly altered. That being said, it IS slimmed down, cleaned up, murdered out AND looks like it could have rolled off the Varese production floors. So, that being considered, I'd say mission accomplished.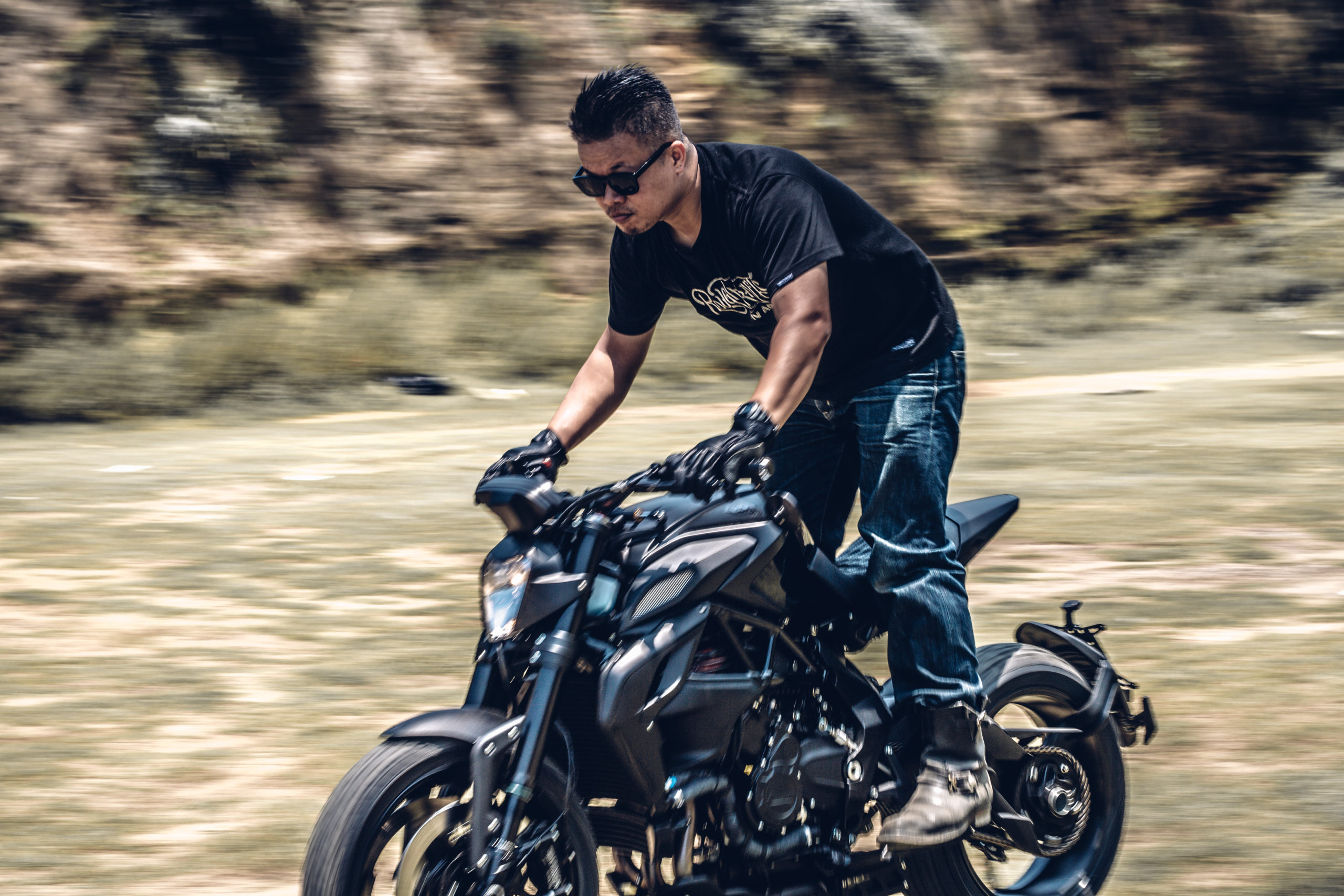 Specs
Year / Model: 2015 MV Agusta Dragster 800RR
Engine Make / Size: MV Agusta/798cc
Front End Make / Type: Stock blacked out
Rear Shock: Gears Racing
Exhausts: HP Corse "Hydro-Tre" black
Wheels F: Rough Crafts x Wukawa Industry "VGP-6″ style / 17 x 3.50"
Wheels R: Rough Crafts x Wukawa Industry "VGP-6″ style / 17 x 6.00"
Tires F: Pirelli MT60RS 120/70 ZR 17
Tires R: Pirelli MT60RS 180/55 ZR 17
Brakes F: Rough Crafts/Beringer one-off
Brakes R: Beringer
Painter: Air Runner Custom Paint
Chroming / Plating: Anodizing
Assembly: CT-Garage
Sheetmetal: MS Pro
Gauge: stock
Foot controls: stock
Handlebars: ACCEL Pro bars
Handlebar controls: stock / Beringer
Headlight: Rough Crafts
Taillight: Rough Crafts
Bar-end turn signals: Motogadget
Seat/Tail Section: Rough Crafts
Mirror: Motogadget
Gas caps: CNC Racing
Risers: Rough Crafts
Grips: Motogadget
Rear sprocket/nuts kit: AEM Factory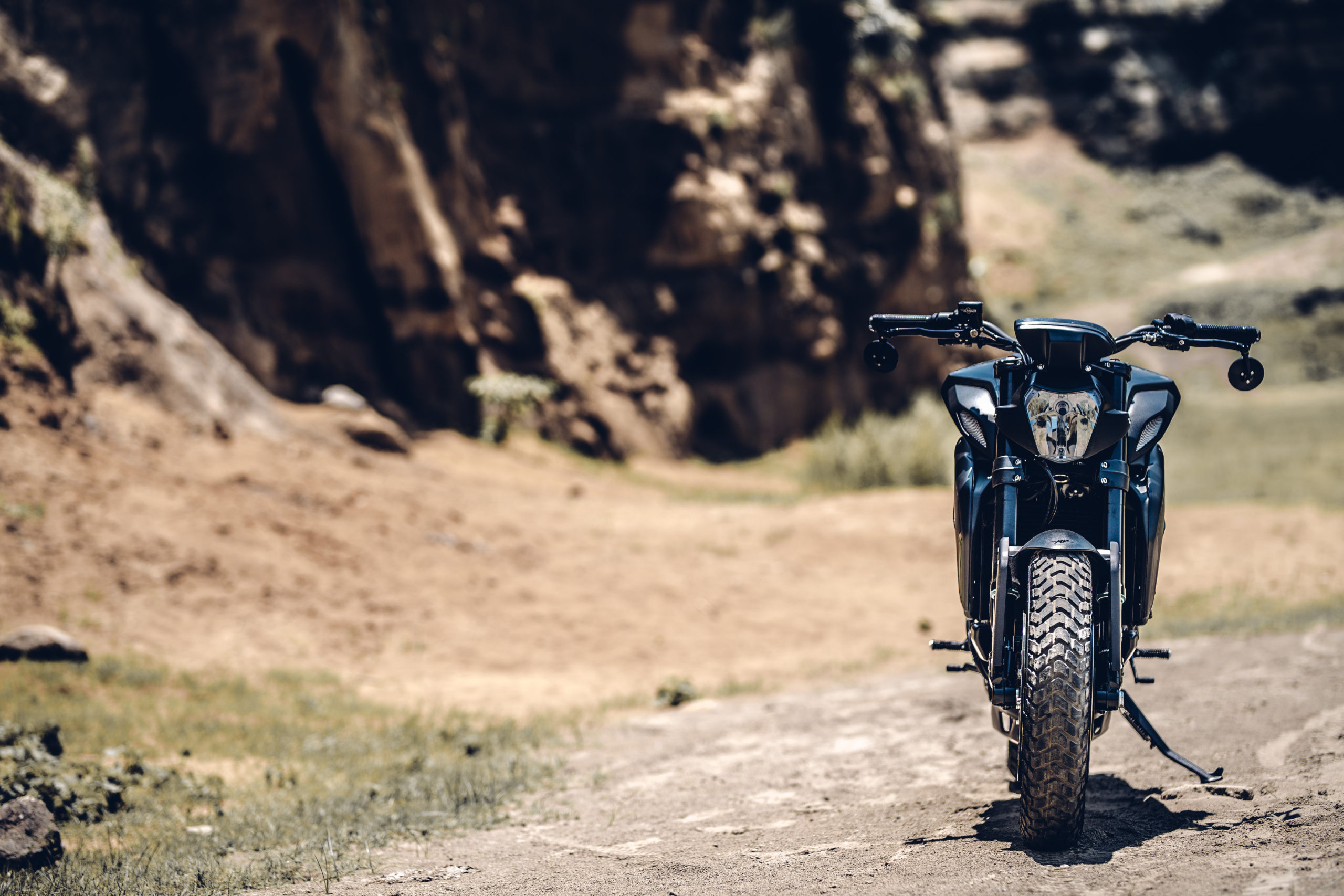 Rough Crafts: Online | Facebook | Instagram | Photos by JL Photography