Ducati flat tracker goodness
If this beautiful Ducati flat tracker looks familiar to you, it's possible you're not crazy, but not guaranteed. If you think this bike looks like Fuller Moto's tracker we featured at the end of last year, you're getting closer. Fuller Moto, being the master fabricators they are, was actually commissioned by Lloyd Brothers Motorsports to build a frame for their flat track efforts. Once they did that, they decided to build one for themselves. What you see before you today is the real deal, an American Flat Track Ducati-powered race bike. And there's just something special about a machine built for racing that stirs the soul.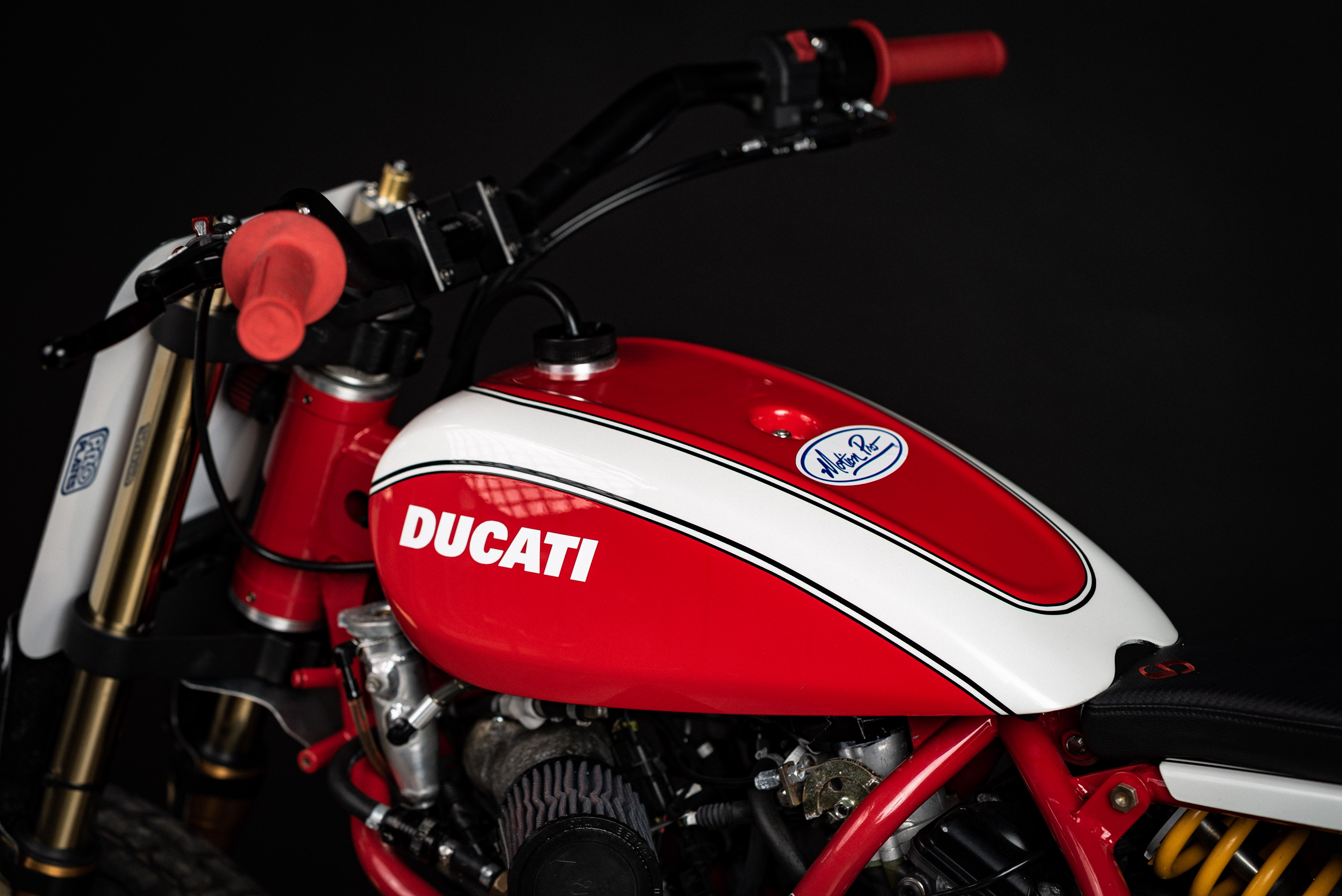 Lloyd Brothers Motorsports earned their fame, in part, by being the first team to win an American Flat Track National Race with a Ducati-powered motorcycle. The air-cooled, two-valve desmo was the first non Harley-Davidson XR 750 motorcycle to win a national in over 19 years.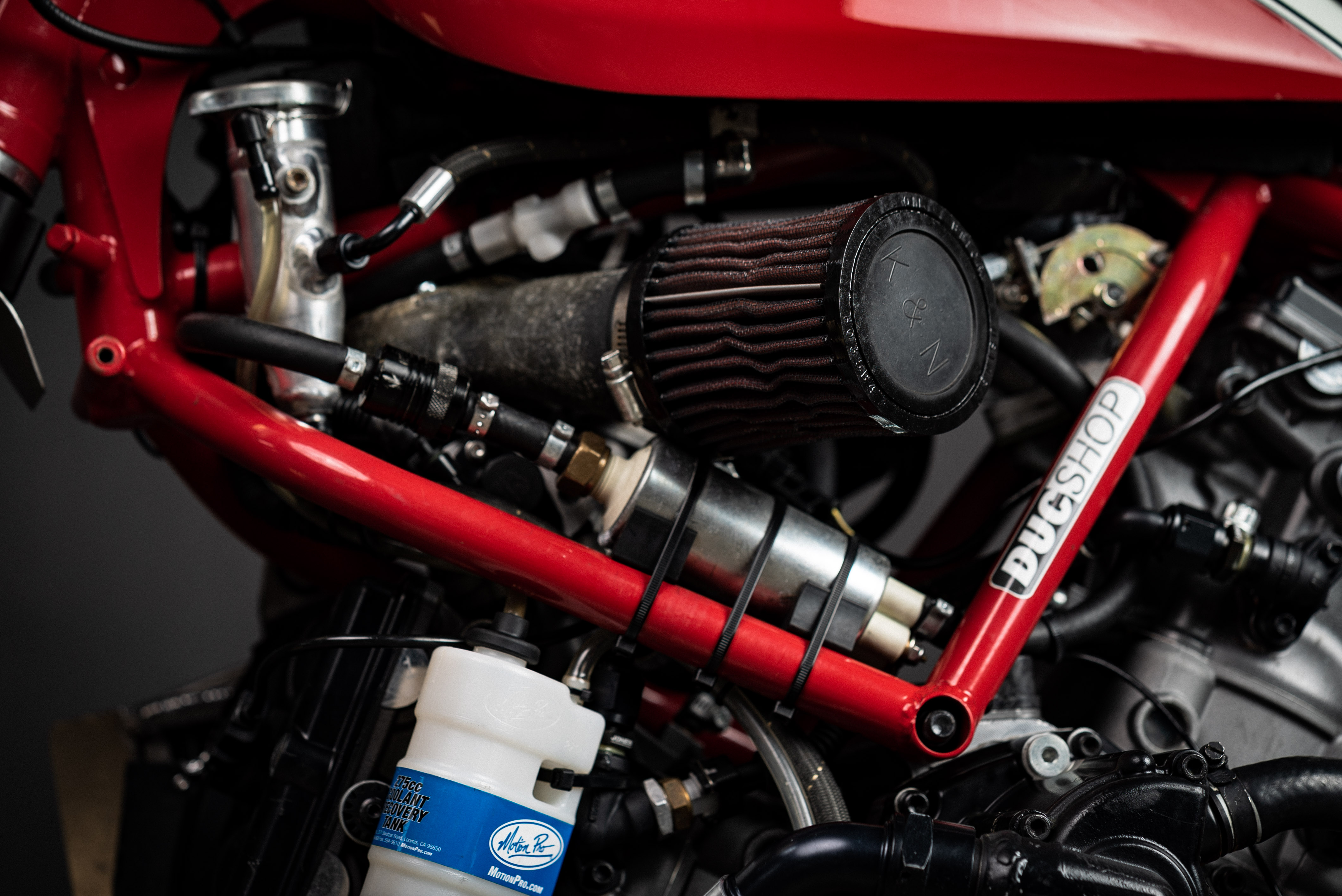 The air-cooled bikes were raced to wins and podiums by flat track greats Joe Kopp, Brad Baker, Henry Wiles and Jake Johnson. Nicky Hayden thrilled the crowd at the Indy Mile in 2010 by doing several exhibition laps (he would have qualified 7th based on his times) and even Troy Bayliss gave American Flat Track racing a go aboard the bikes with Scrambler livery with Dillard Family Racing sponsorship.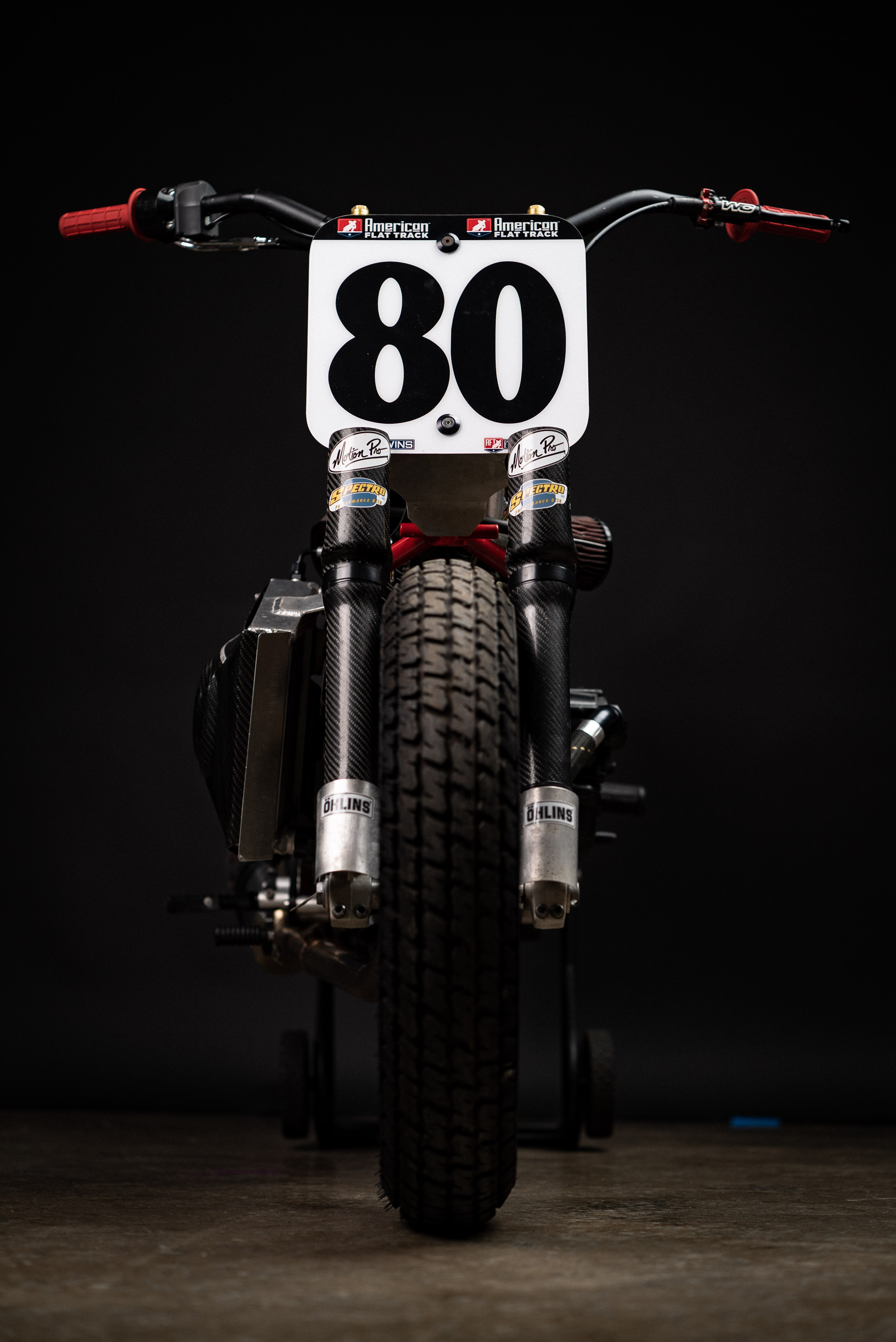 Class restructuring and rules changes before the 2018 season effectively eliminated the air-cooled, desmo 1000cc engine as American Flat Track began lowering maximum engine sizes to 850cc or less. The Lloyd Brothers Motorsports liquid-cooled Ducati 821 Testastretta is the next generation Ducati flat tracker built as the result. 2018 was slated as a development year for the motorcycle with Stevie Bonsey as the pilot. Ten of the 18 races were on the schedule for the team, however after riding the bike just once, Bonsey was injured at another race on a different motorcycle. Labor Day weekend at the Springfield Mile should mark his return.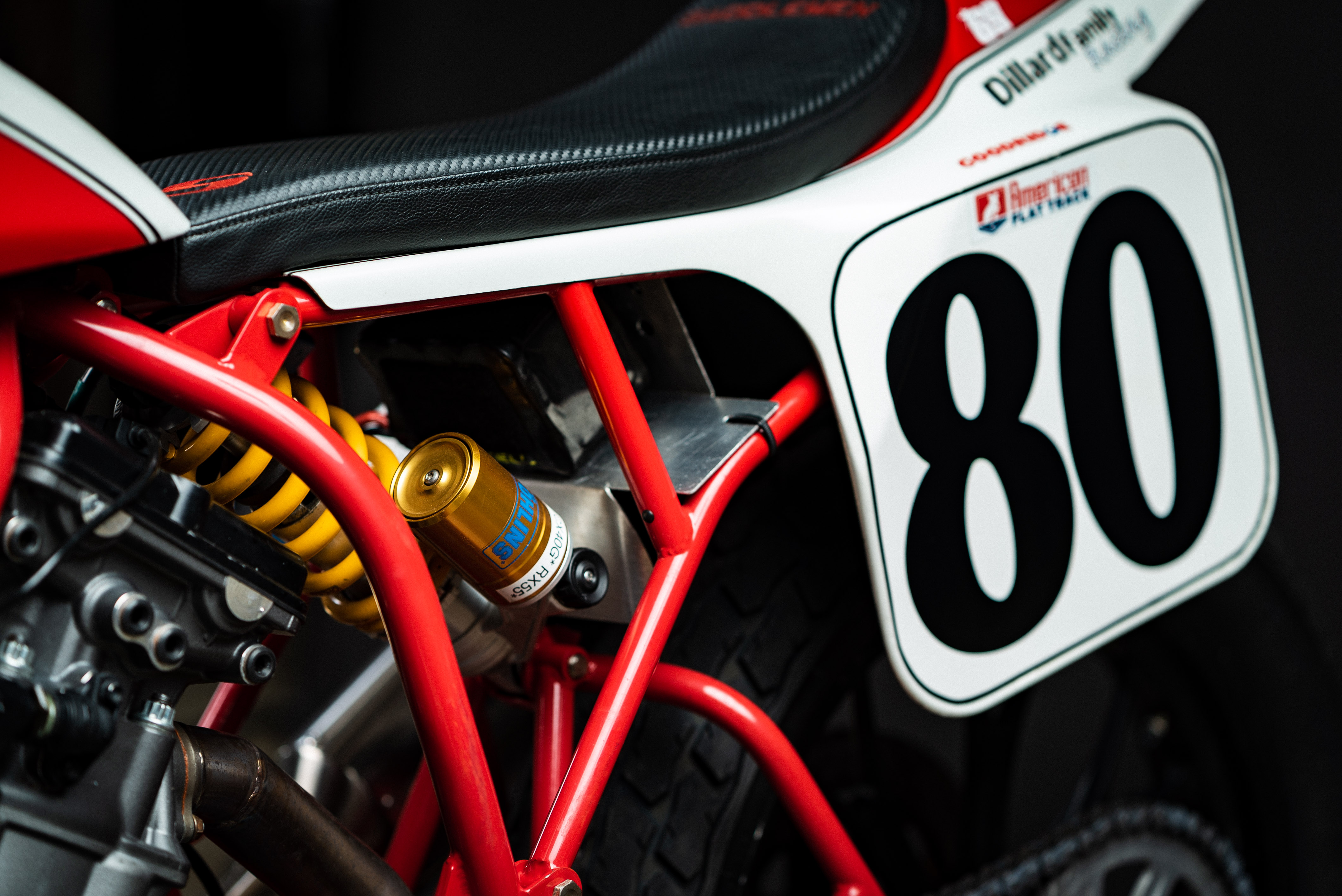 A modified version of the air-cooled frame was fabricated at the Fuller Moto shop in downtown Atlanta per Lloyd Brothers specifications to fit the new Testastretta engine. Ohlins suspension front and rear soak up the bumps and a 10" vaned rotor on the rear is all of the stopping powered offered. Lloyd Brothers Motorsports was the first team to introduce vaned rotors to modern flat track racing as an answer to certain riders applying so much force to the brakes that they actually glow a bright red in a few laps.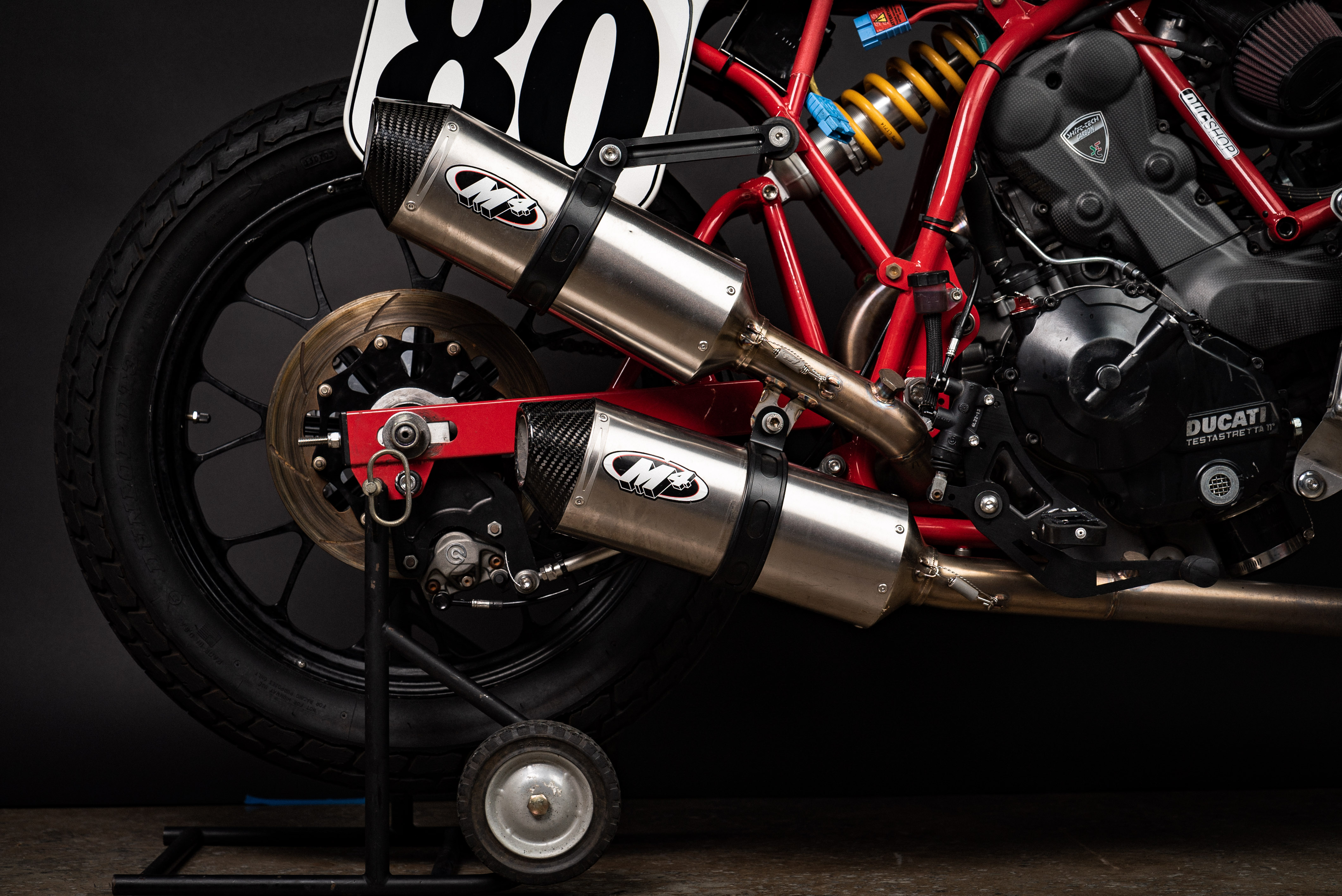 The specified 19" wheels front and back make wheel clearance at the front quite difficult with the wide cylinder spread of an L-twin engine. Placing the radiator behind the front wheel was not an option. Art's Radiator, a very well-known cooling expert in both dirt and asphalt cars, jumped in to help design a side-mounted unit that is extremely effective. Engine assembly is by well-respected Ducati engine builder Mark Sutton at the DucShop just down the road in Marietta, Georgia with cylinder head porting and custom throttle bodies modified in house. Exhausts are M4 custom units designed to meet the strict 105 db sound limit per series rules.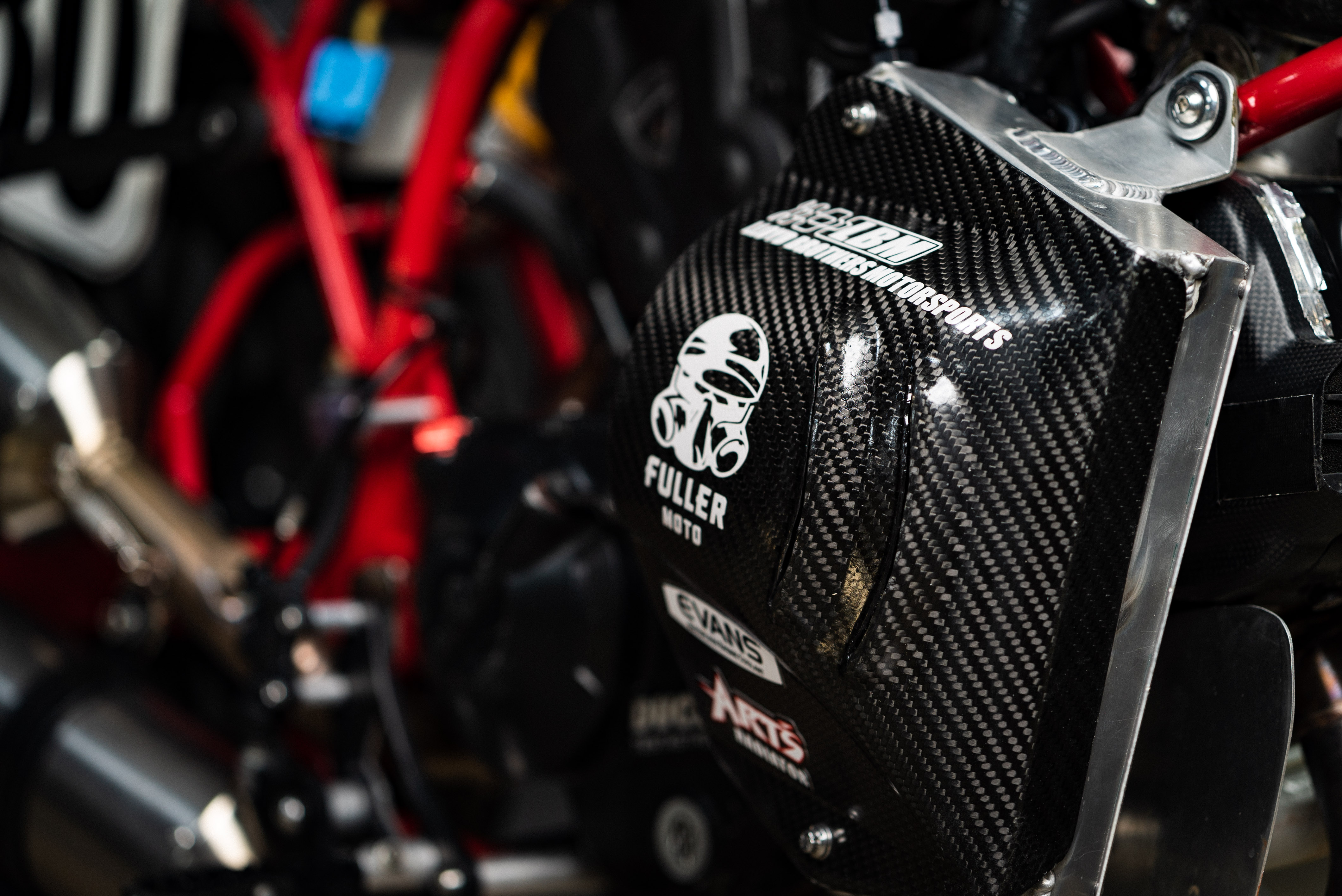 It's a bummer about Bonesy's injury but racing ain't safe, or for the faint of heart. Hopefully he's back on the steed at the Springfield Mile and can get this handsome machine back in action!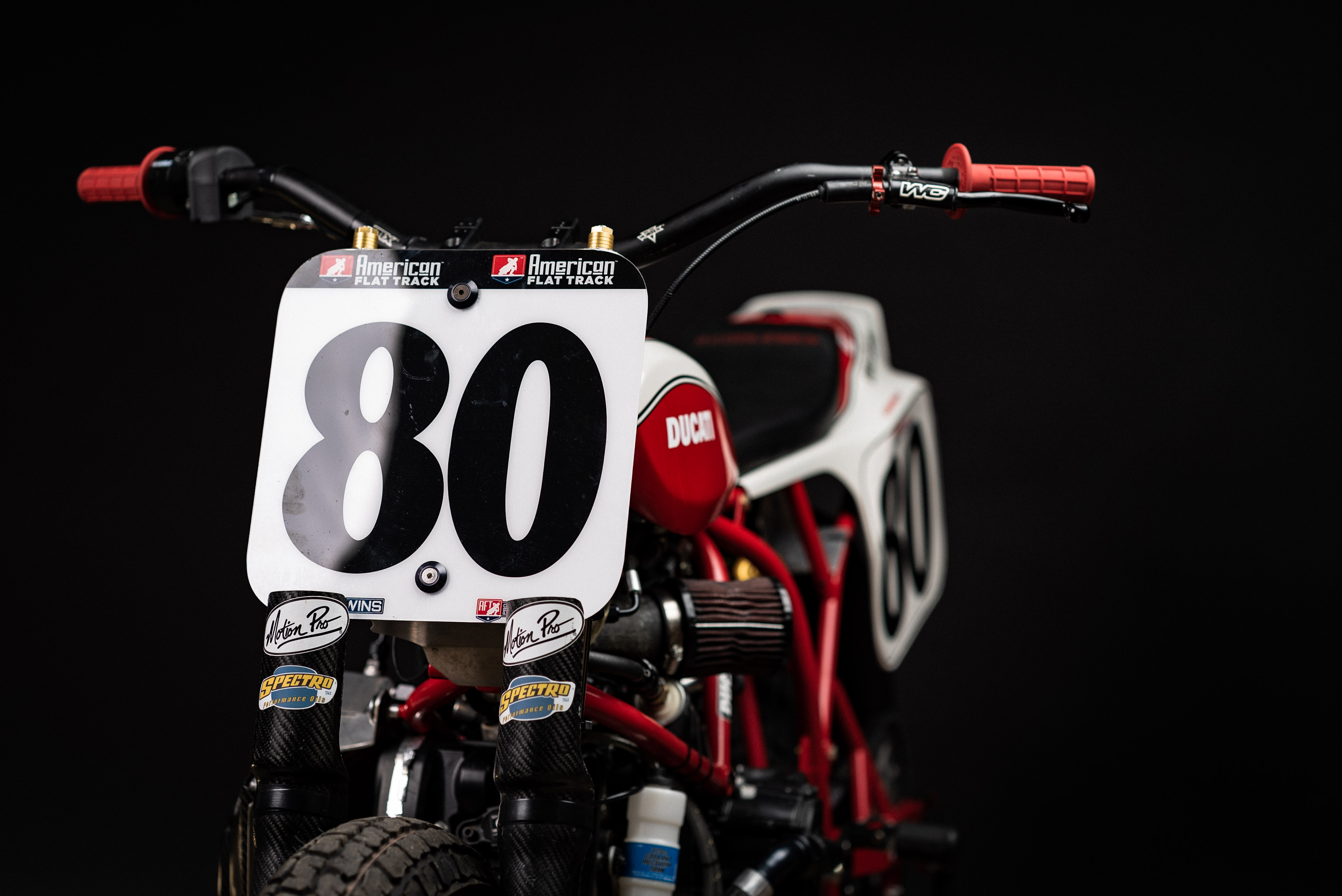 Lloyd Brother Motorsports: Facebook | Photos: Steve West of Silver Piston Photography