Exclusive photos by Silver Piston Photography
Steve West, owner of Silver Piston, makes his "kickass jewelry for people who kick ass", out of the Fuller Moto workshop in Atlanta, GA. In doing so, he gets a front row seat to watch another magician at work — Mr. Bryan Fuller. Lately, Steve has been focusing quite a bit of his creative energy towards his photography business — aptly named Silver Piston Photography — and noticed Fuller's Ducati tracker, begging to be photographed.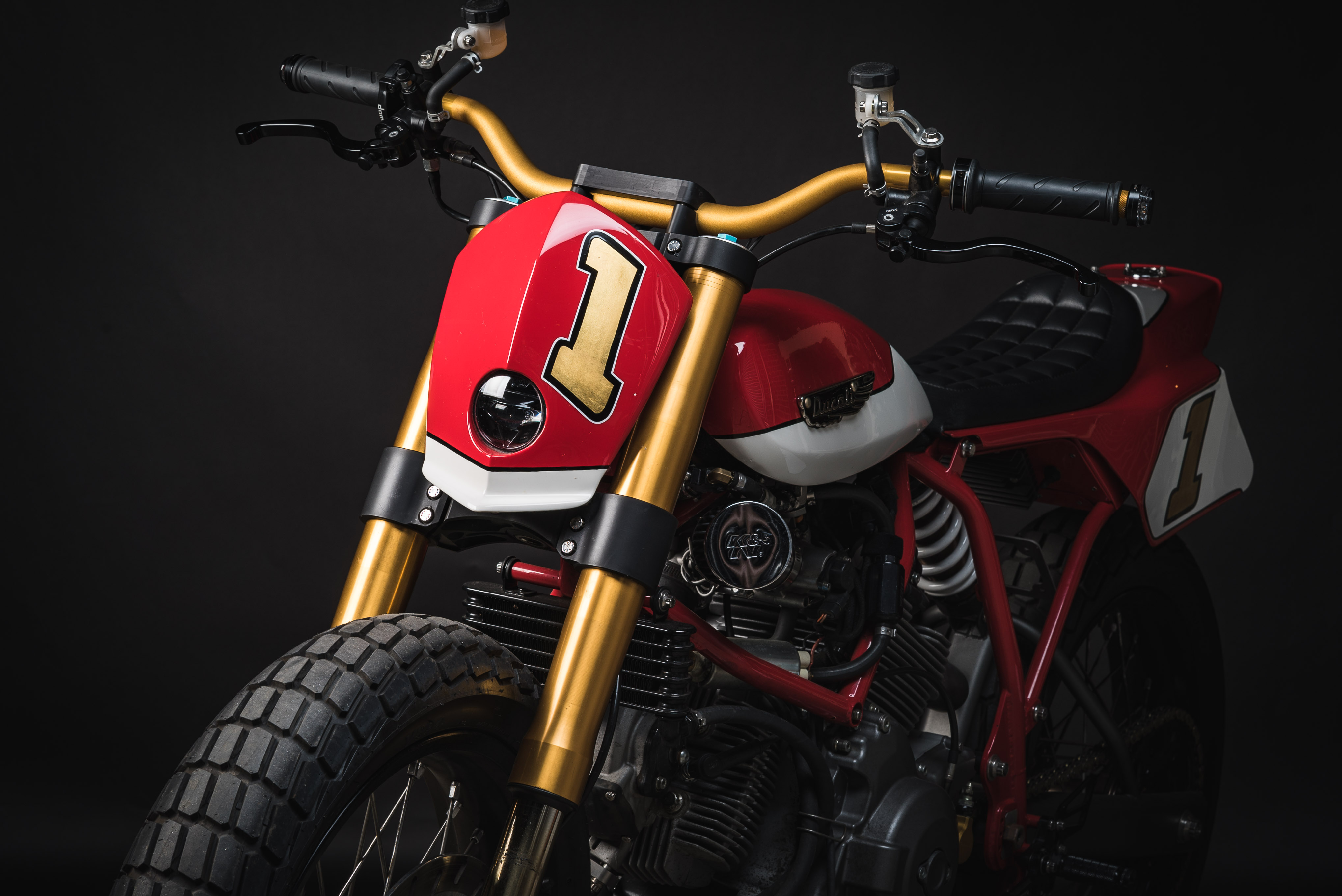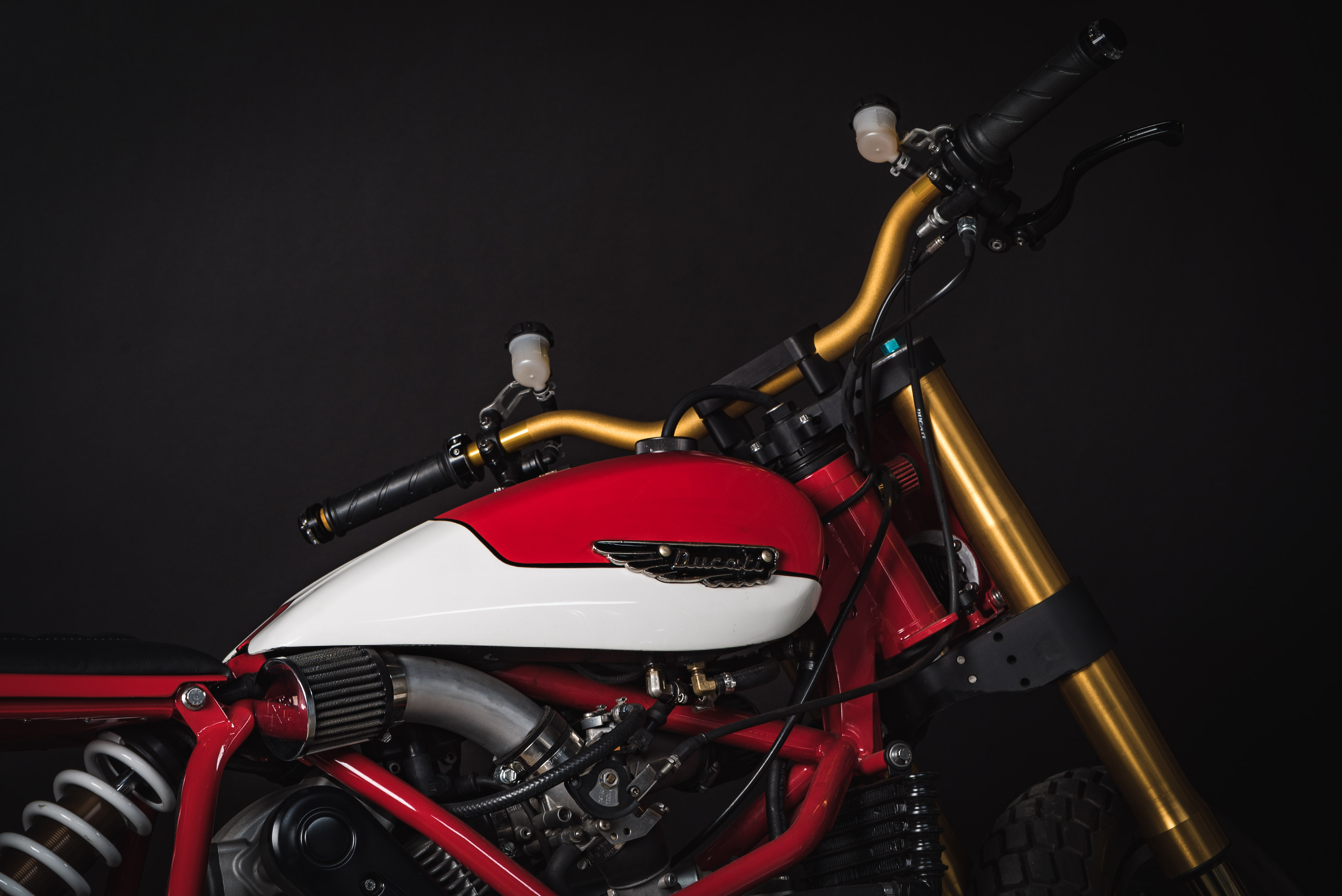 Burning the midnight oil one night, West rolled the tracker into his side of the studio and started snapping some glam shots of the sexy beast. Just what you'd expect from a svelte Italian model, she worked the camera and when Steve first shared the photos with us, we were awe struck.
About the bike:
Bryan Fuller, the main man behind Fuller Moto, certainly knows his way around a high performance machine. Turning cars and motorcycles into (fast) rolling art is his thing so when the Lloyd Brothers (managers of the Ducati Flat Track team) were looking for someone who could create a new chassis for their race bikes, Fuller was an obvious choice.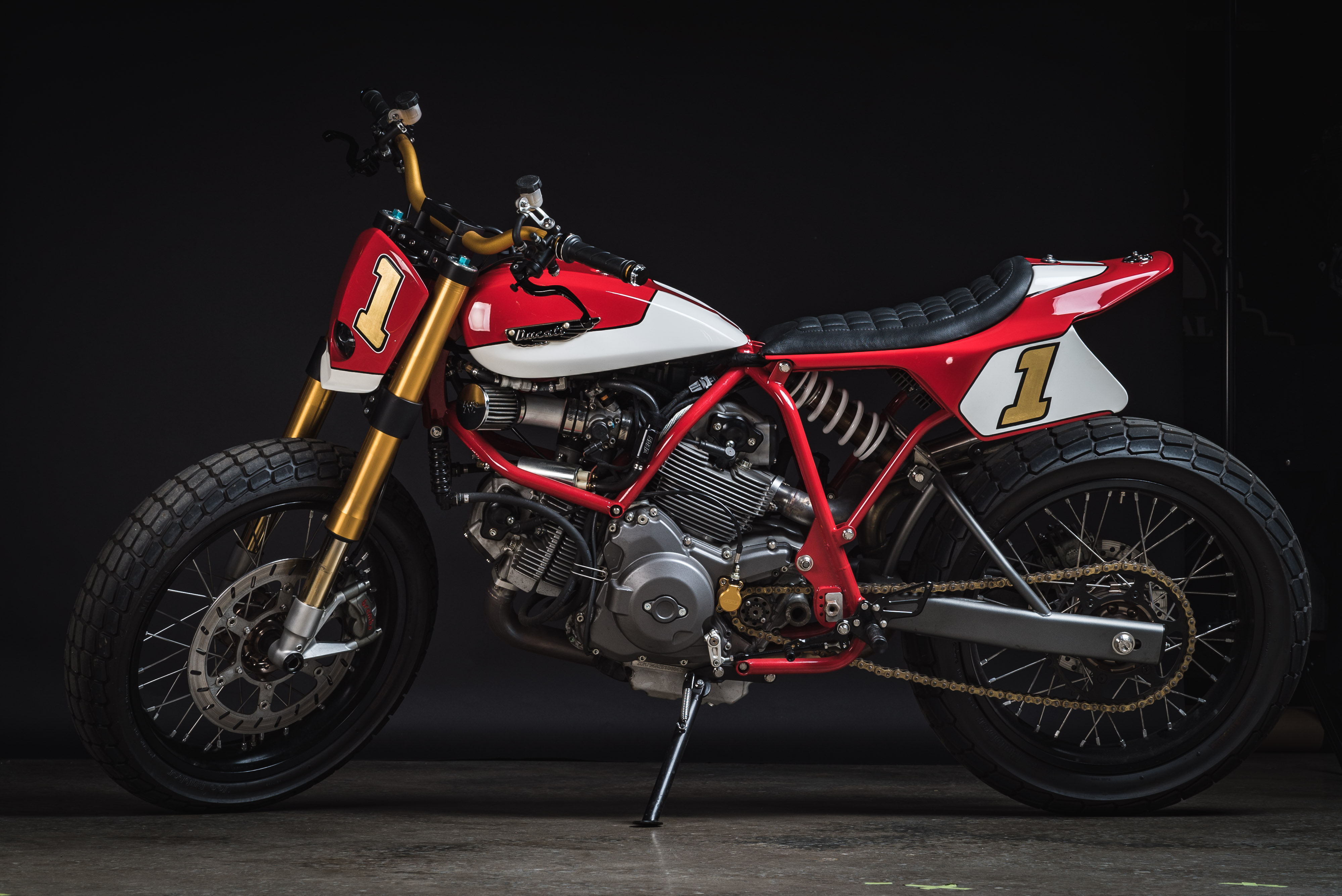 Once the jig was set, why not crank out a few extras and create a streetable version? Well, that's exactly what Fuller did, and is creating a limited run of 10 of these stunners. Each chassis created is fabricated from 4130 Chromoly Tubing on the Lloyd Brothers Motorsports Race Team jig. Everything is CNC designed, machined, and laser-cut down to the finest detail. This is #1 of a Limited Edition Series. Frame, swing-arm and roller also available for purchase separately.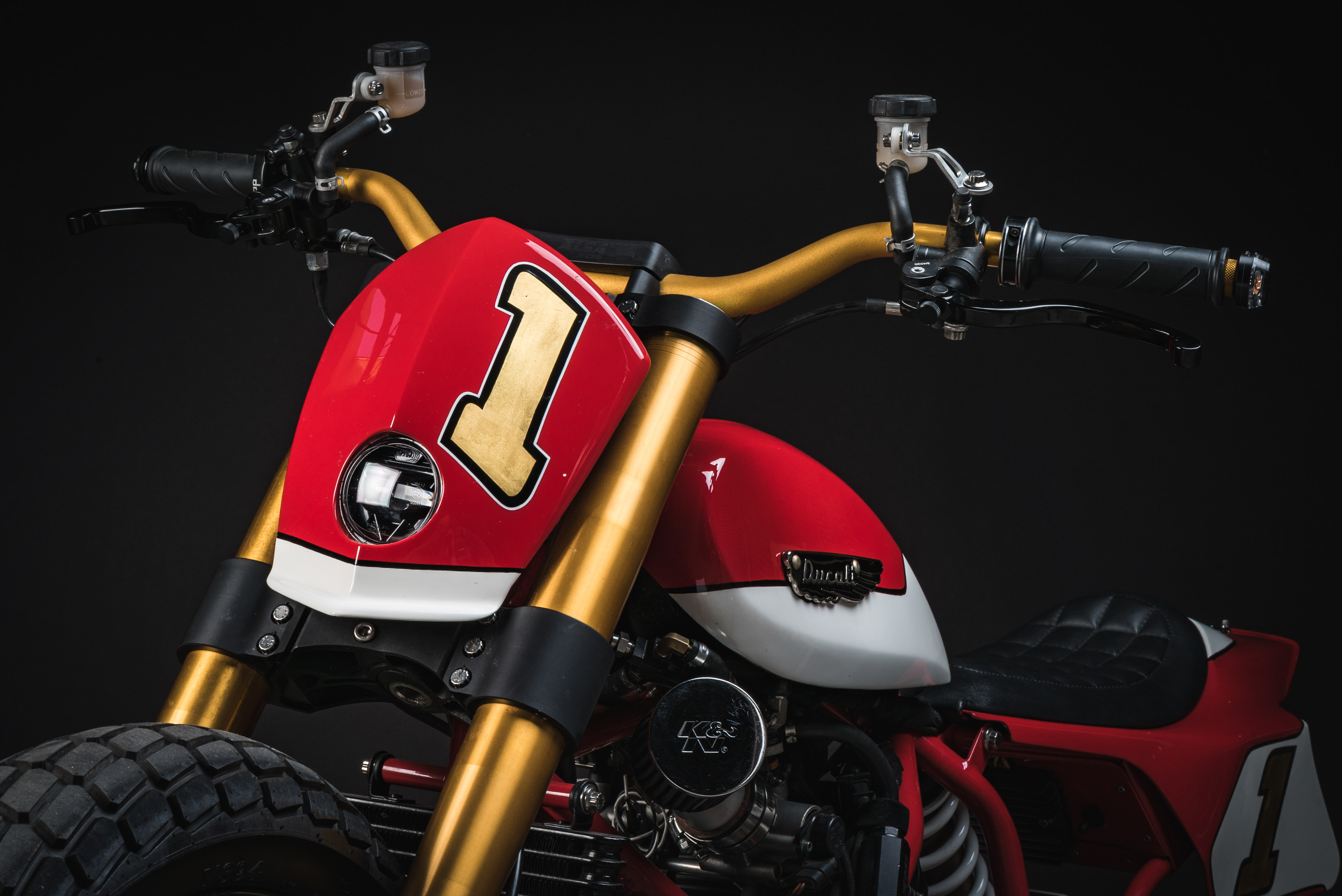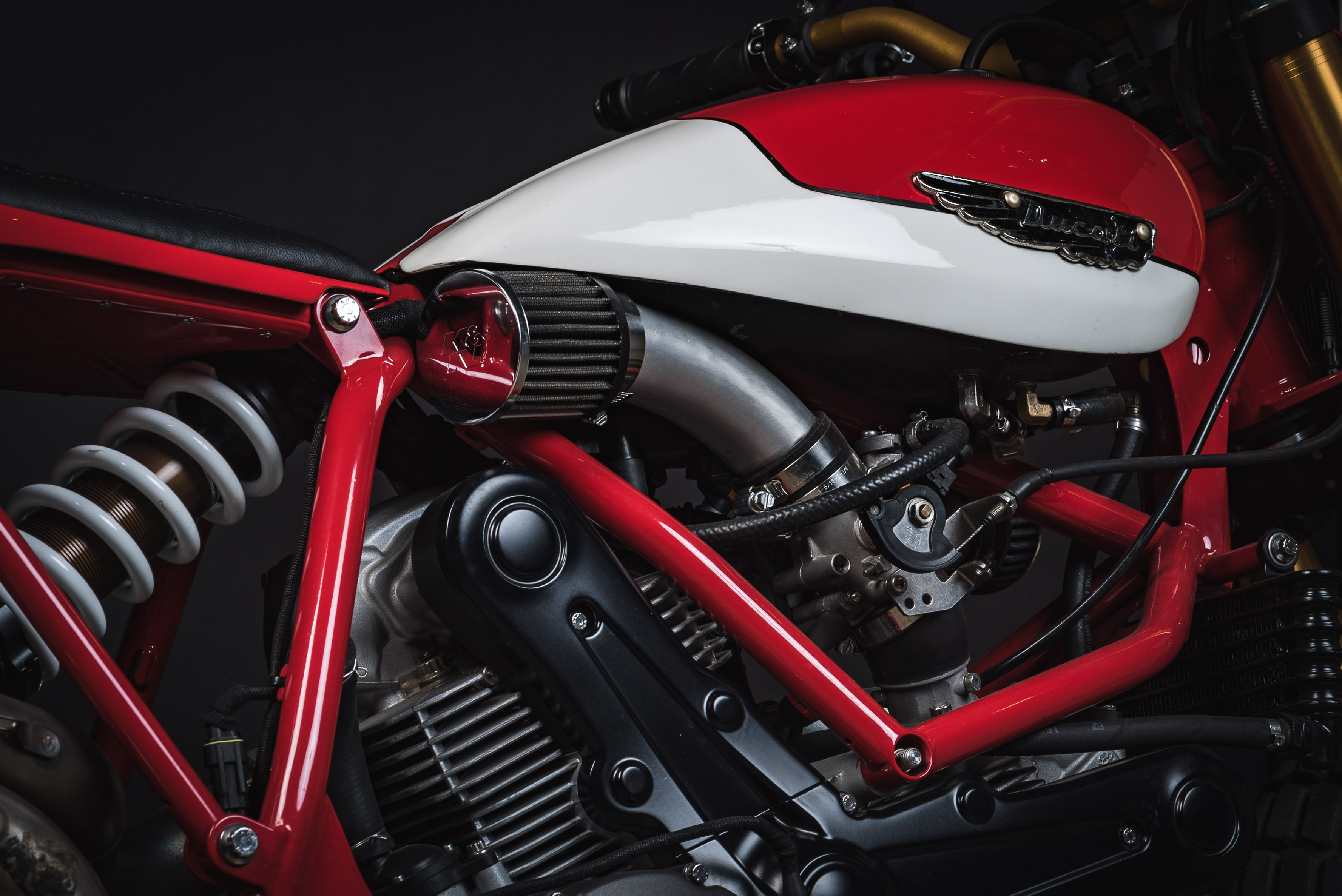 The street tracker's heart is an air-cooled Ducati 796cc L-twin—the same power plant in the Scrambler 800 and the Monster 796. The exhaust is a custom Fuller Moto piece made from stainless steel, mated to Cone Engineering Reverse Cone Mufflers.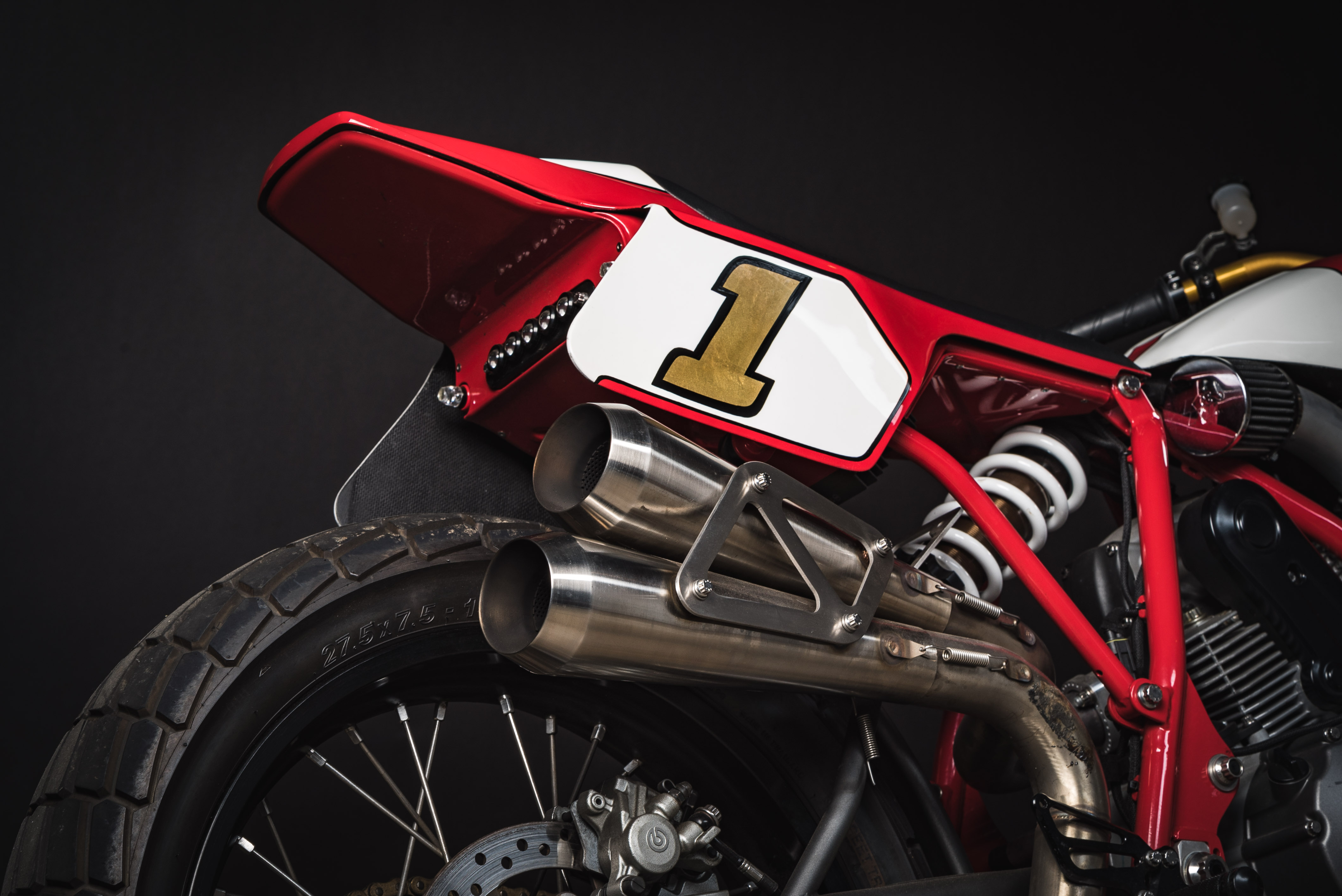 The bike's front end is suspended by Öhlins FG511 Inverted Forks with a TTX-racing cartridge kit, held together by Attack Performance Racing Triple Clamps. Out back a custom Fox Racing Shox does the trick. The bike has matching custom Dubya USA consisting of Talon Billet Pro Hubs and Sun Aluminum Rims (19" X 3.5"), running Vee Rubber 394 Street Tracker DOT-legit rubber. DOT-legit tracker tires you say? Now that's something we've been waiting for!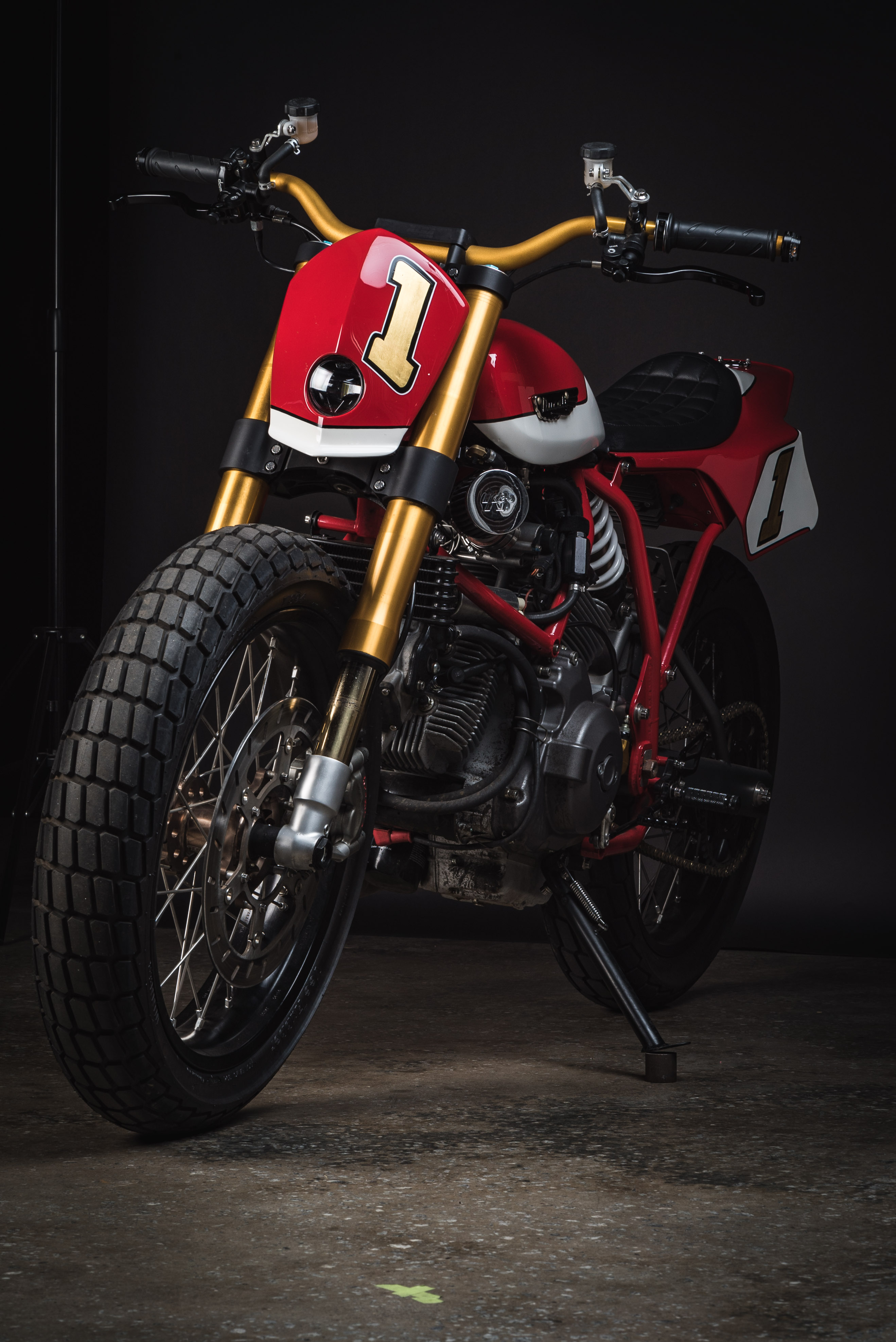 With a bike as beautifully built as this, and with photos as stunning as these, seeing this bike under our Christmas tree is about all we've been dreaming about these days. Hey Fuller, save one for us, will ya?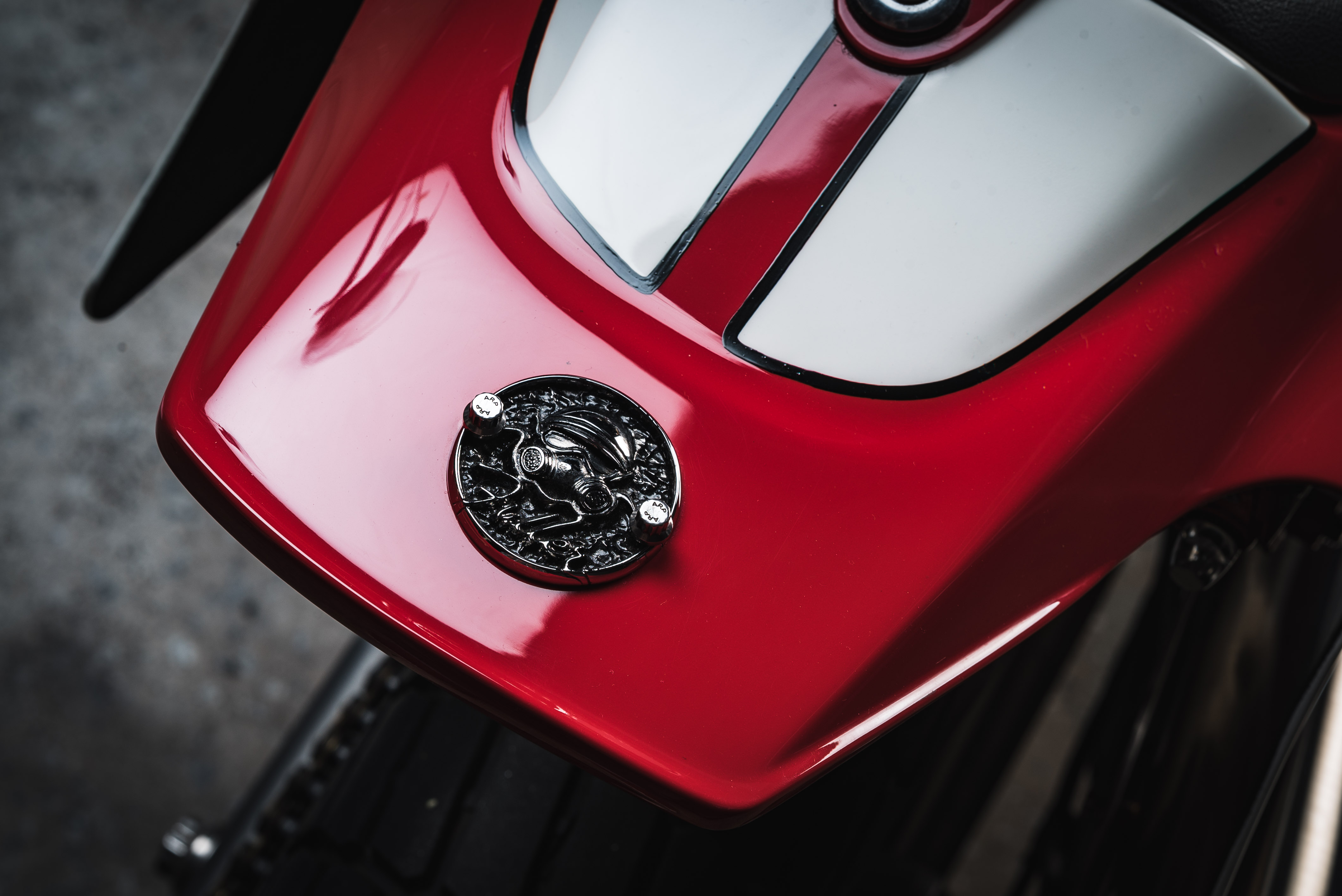 Photos: Silver Piston Photography
Build: Fuller Moto