A drool-worthy vintage Moto Guzzi V7
Vintage Guzzis, or dare I say all Guzzis, seem to be picking up some steam and general interest again here in the states. Or that could just be me. Italian-based Ruote Fiere first caught my eye when EXIF shared their Sazuka Endurance Racer, which I instantly loved. Ruote Fiere's vintage Moto Guzzi V7 Special 750 'Lama Nera' equally stole my heart.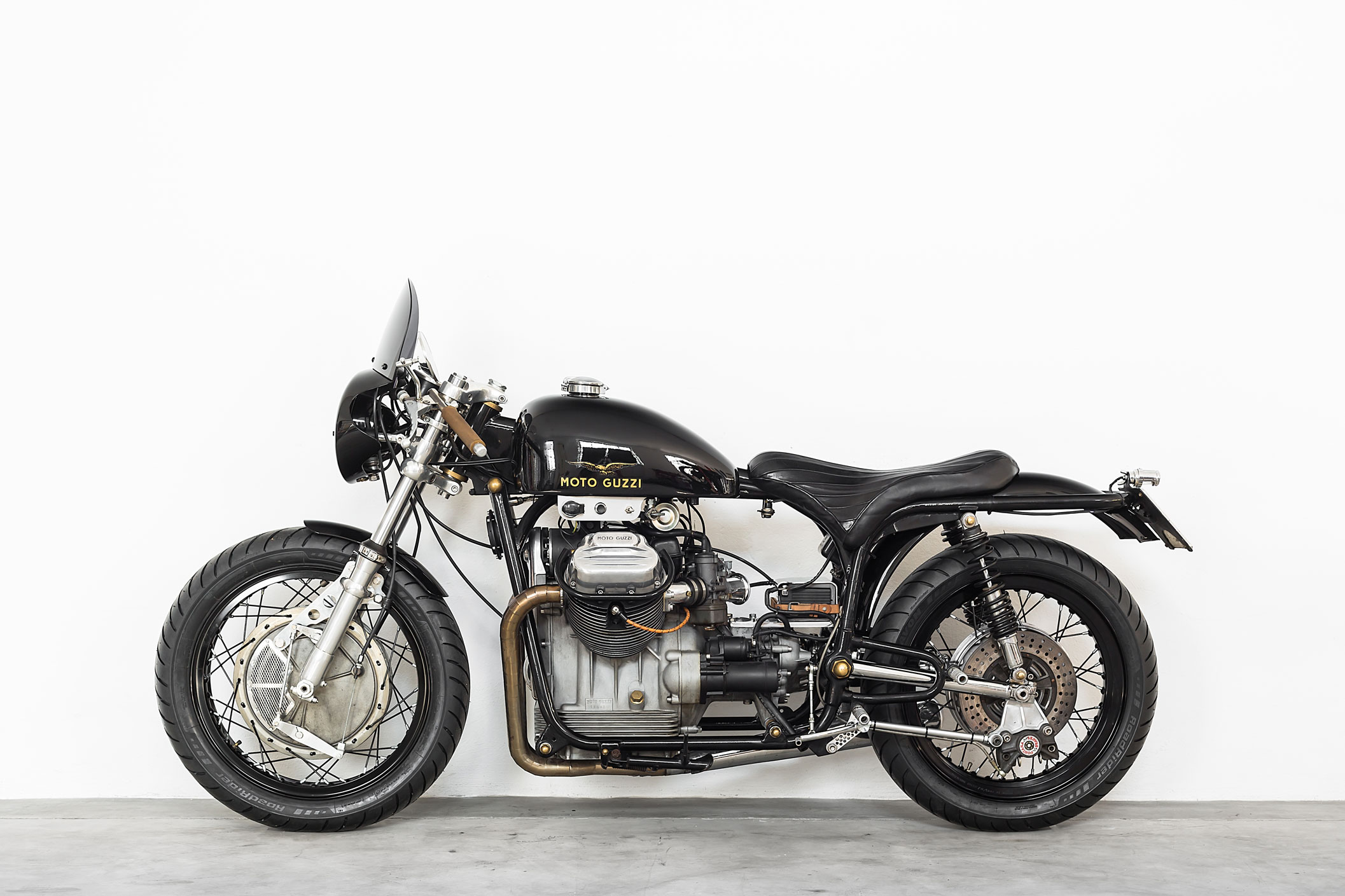 With a barrage of amazing customs being thrown at us seemingly every day, the "Lama Nera" stands out as unquestionably unique. Firstly unique in the fact that it's a custom Guzzi, but the unique seat, tank (which is a modified ex-Aermacchi 350 Sprint unit), and front cowling all stand out to me.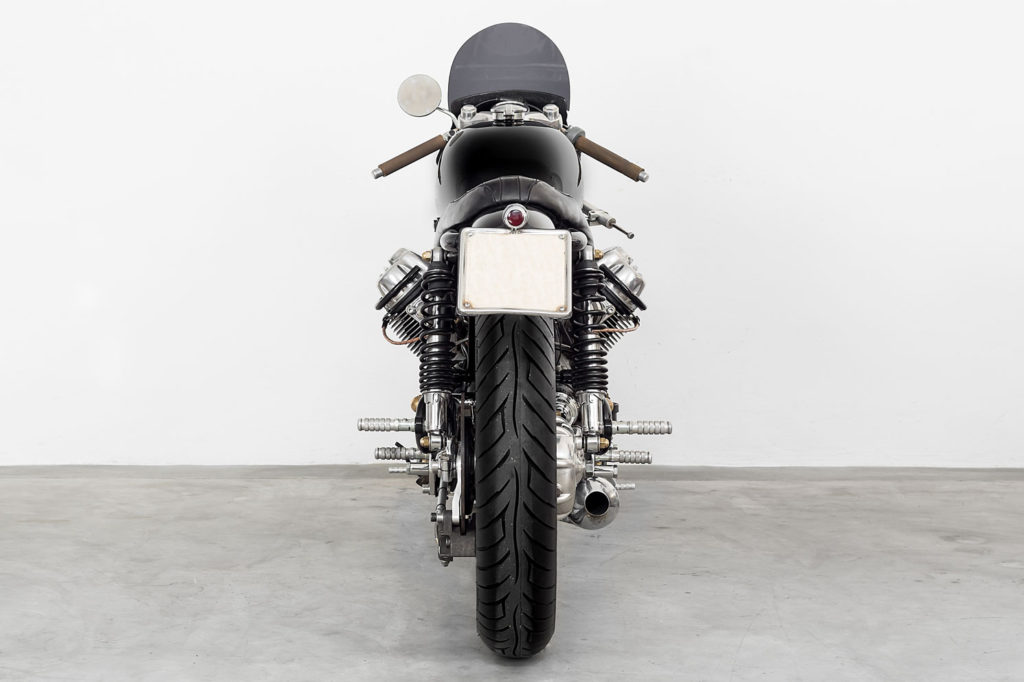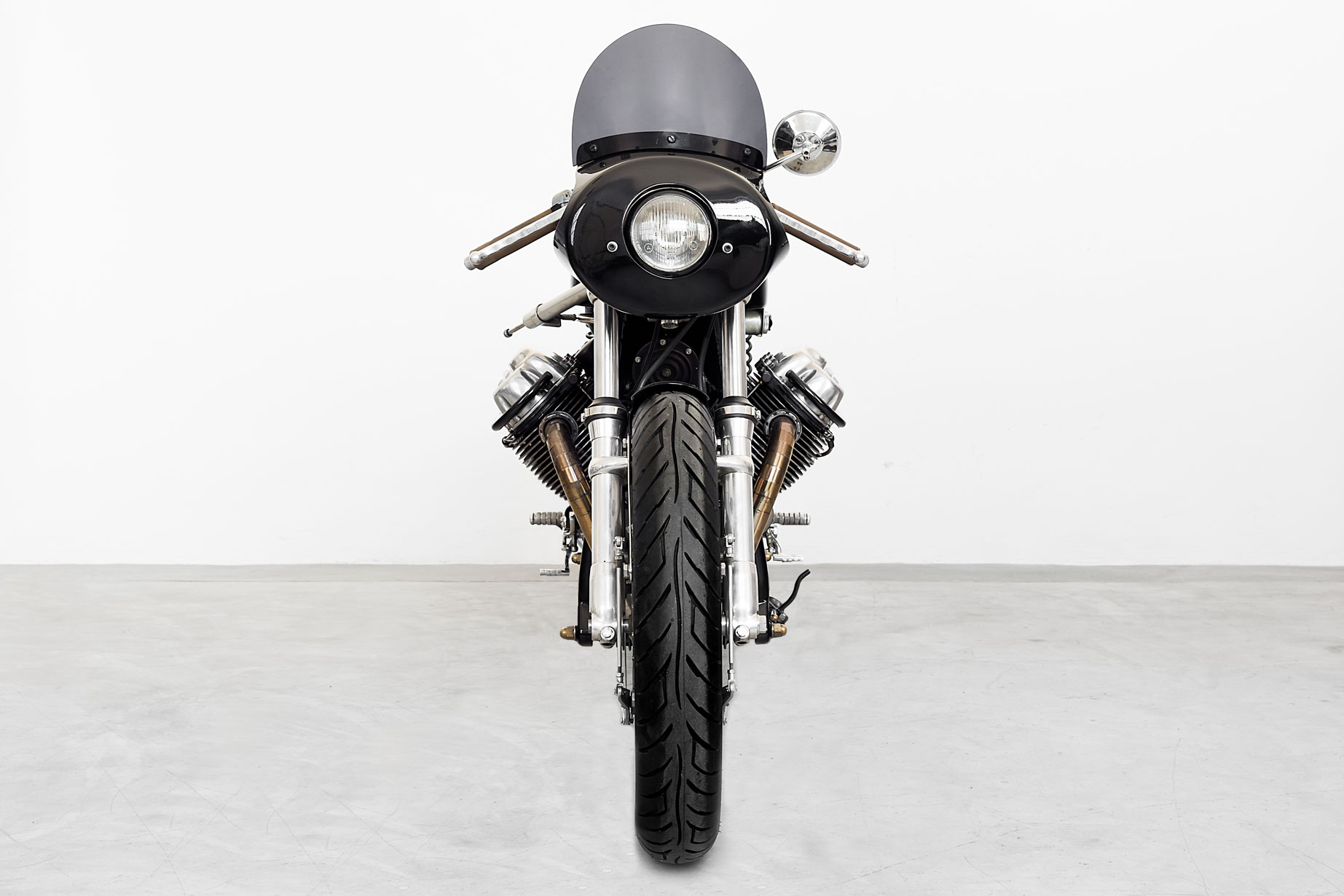 Have you ever really liked a build – or anything for that matter – and not been able to put your finger on the exact reason why? That's kind of how I feel about this bike. I can't fully explain it, but I find myself just pouring over details of this bike.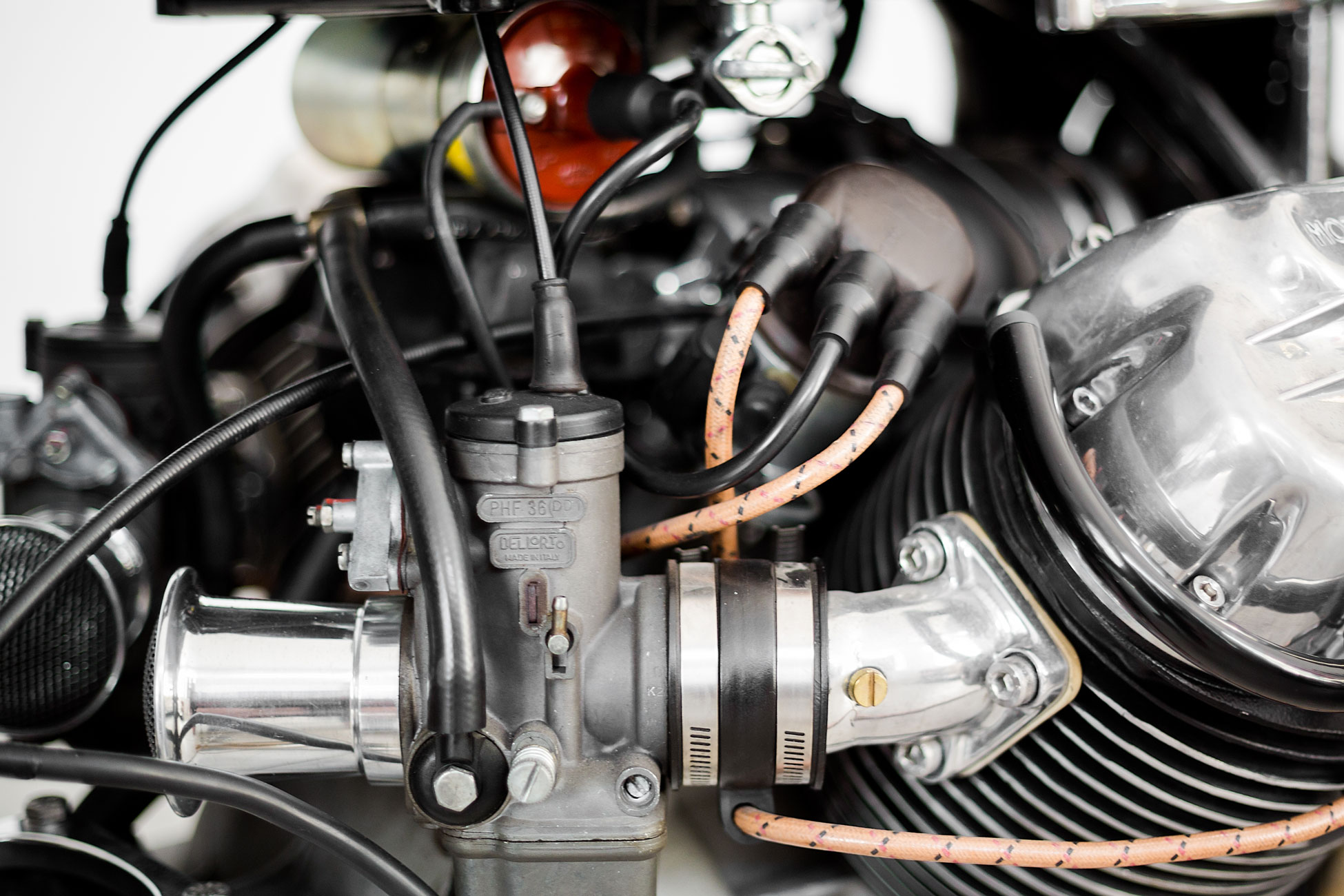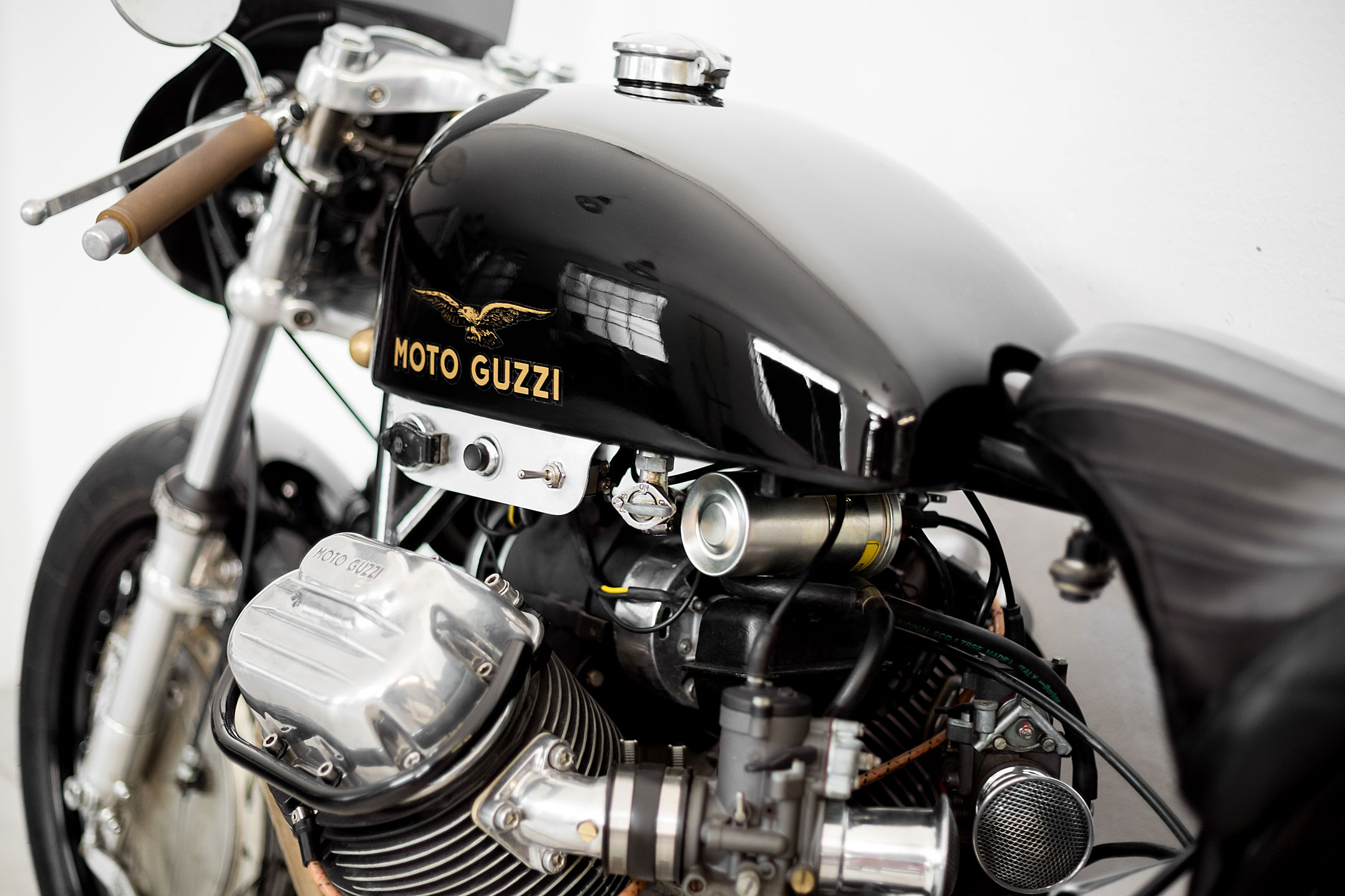 The 1970 750 cc 90° v-twin breathes via Dell'Orto PHF 36mm carbs. It has a lightened flywheel and a single disk dry clutch. The exhaust is a hand-made 2-into-1 stainless system.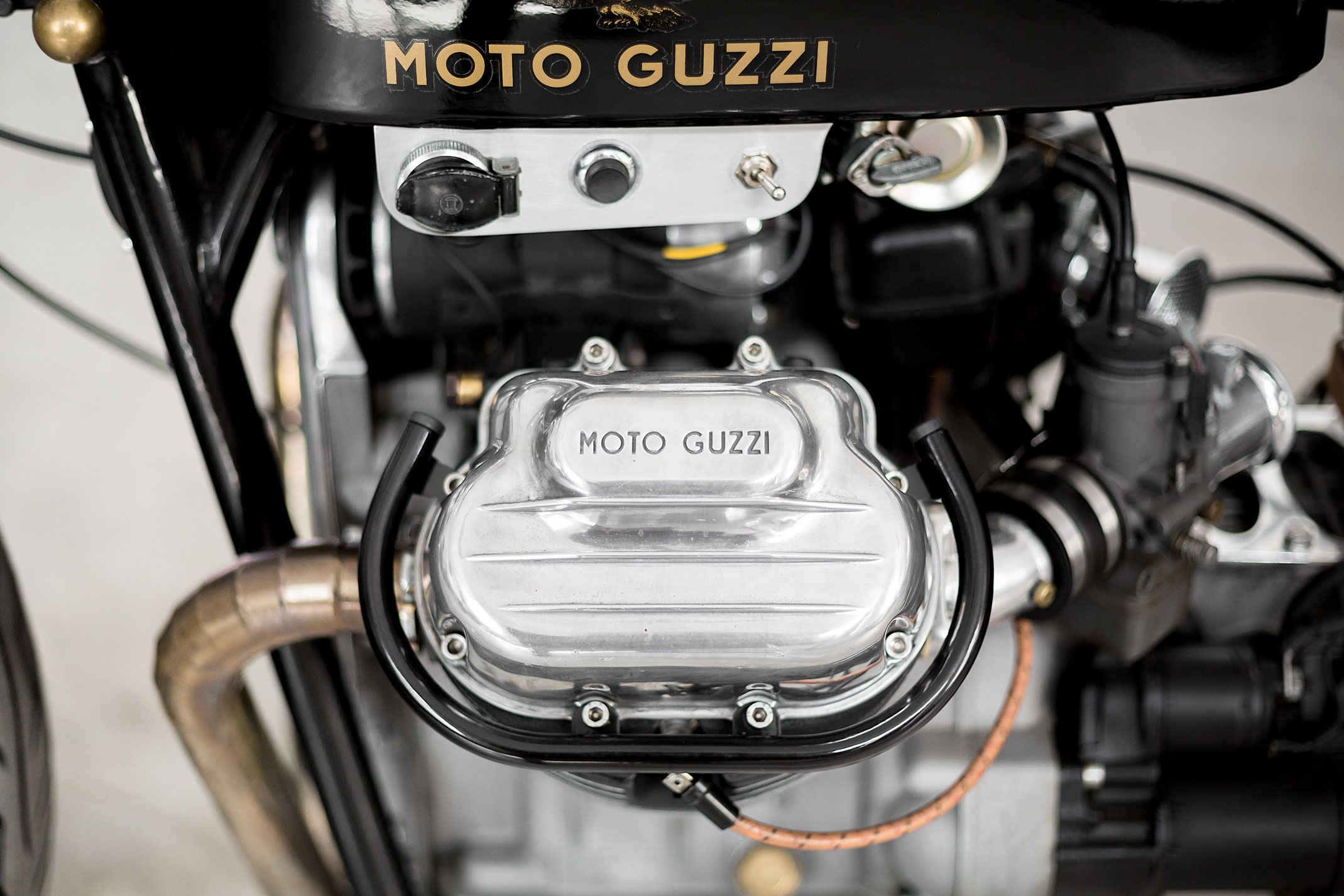 I could get into all the specs but I imagine for most of you, that's not why you're here. To keep it brief, the bike is a 1970 Moto Guzzi V7 Special 750 with a slightly modified frame. It's laced with aluminum Borrani Wheels, 18 X 2.15 front and 18 X 3.00 rear on Avon tires. Front suspension is by Ceriani, with a Ceriani GP 35 fork and triples with MV 500 GP clip-ons.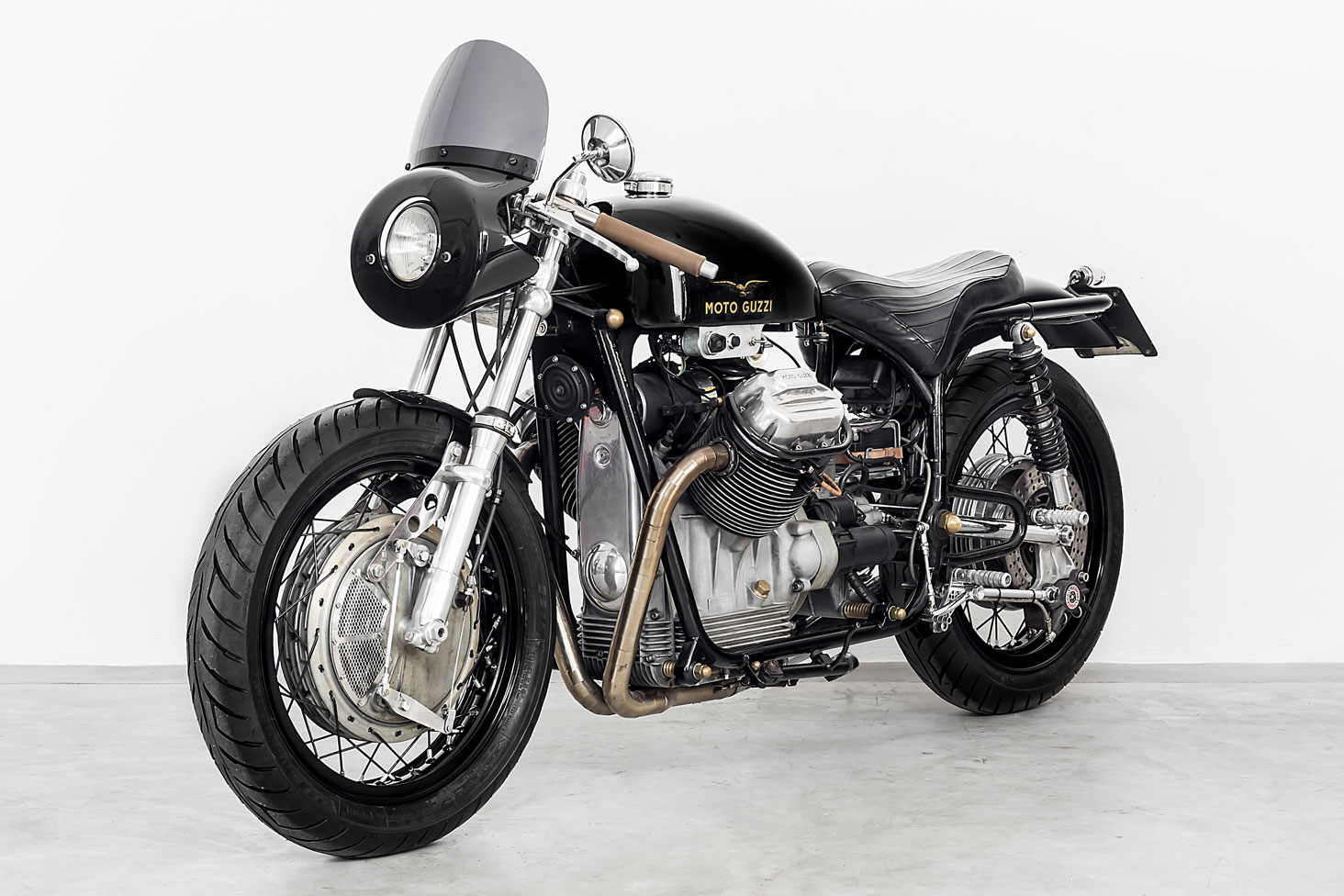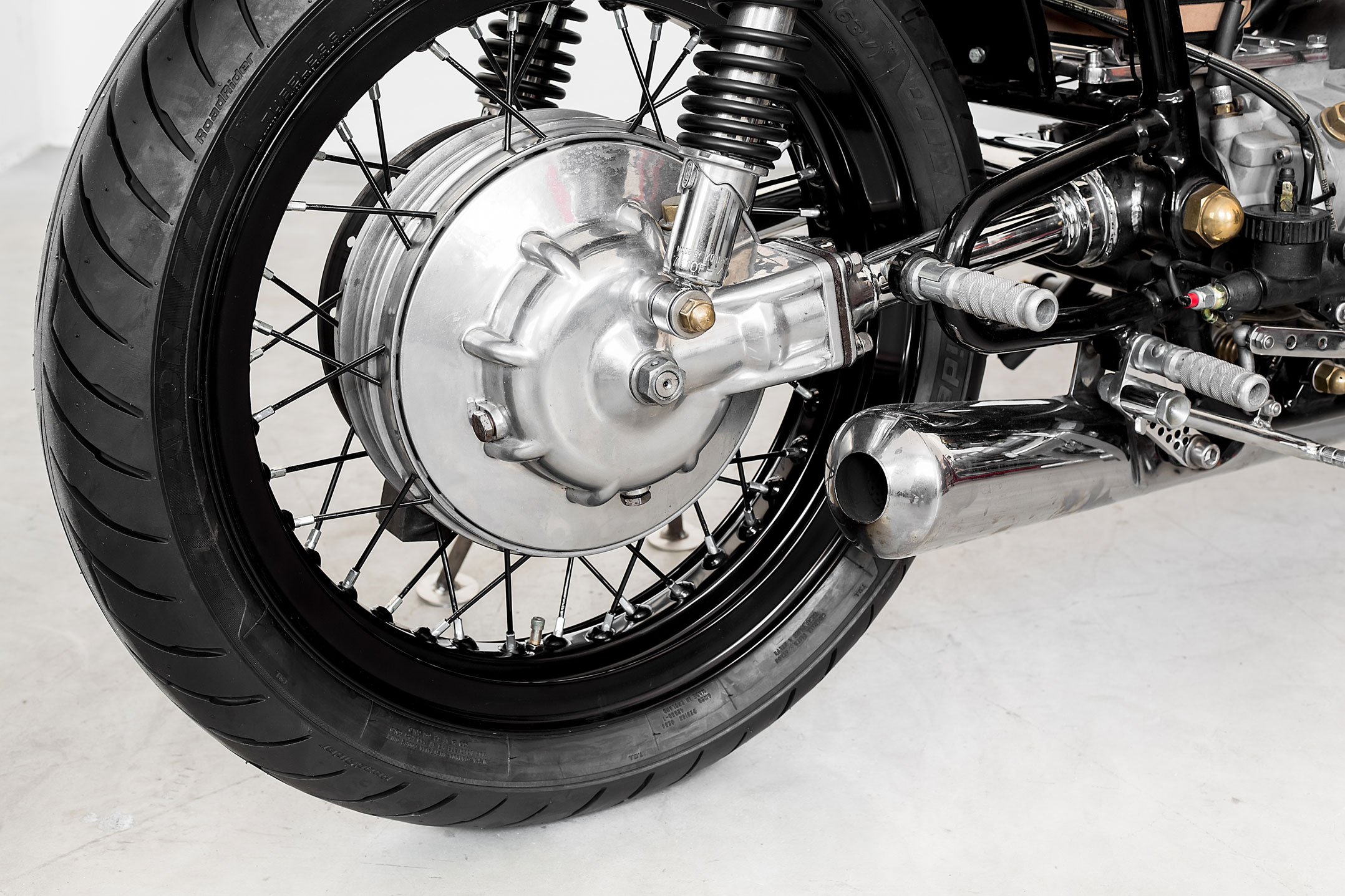 Stopping power comes via front diecast Magnesium drum brake Freni Fontana 250mm twin cams, 4 leading shoe and out back there's a vintage Freni Fontana magnesium disk kit; 240mm steel rotor with mag hub, on special custom-made Ergal CNC hub to fit on the original V7 hub, Freni Fontana twin pad, magnesium caliper on special custom Ergal CNC floated bracket on the original Moto Guzzi V7 Special hub.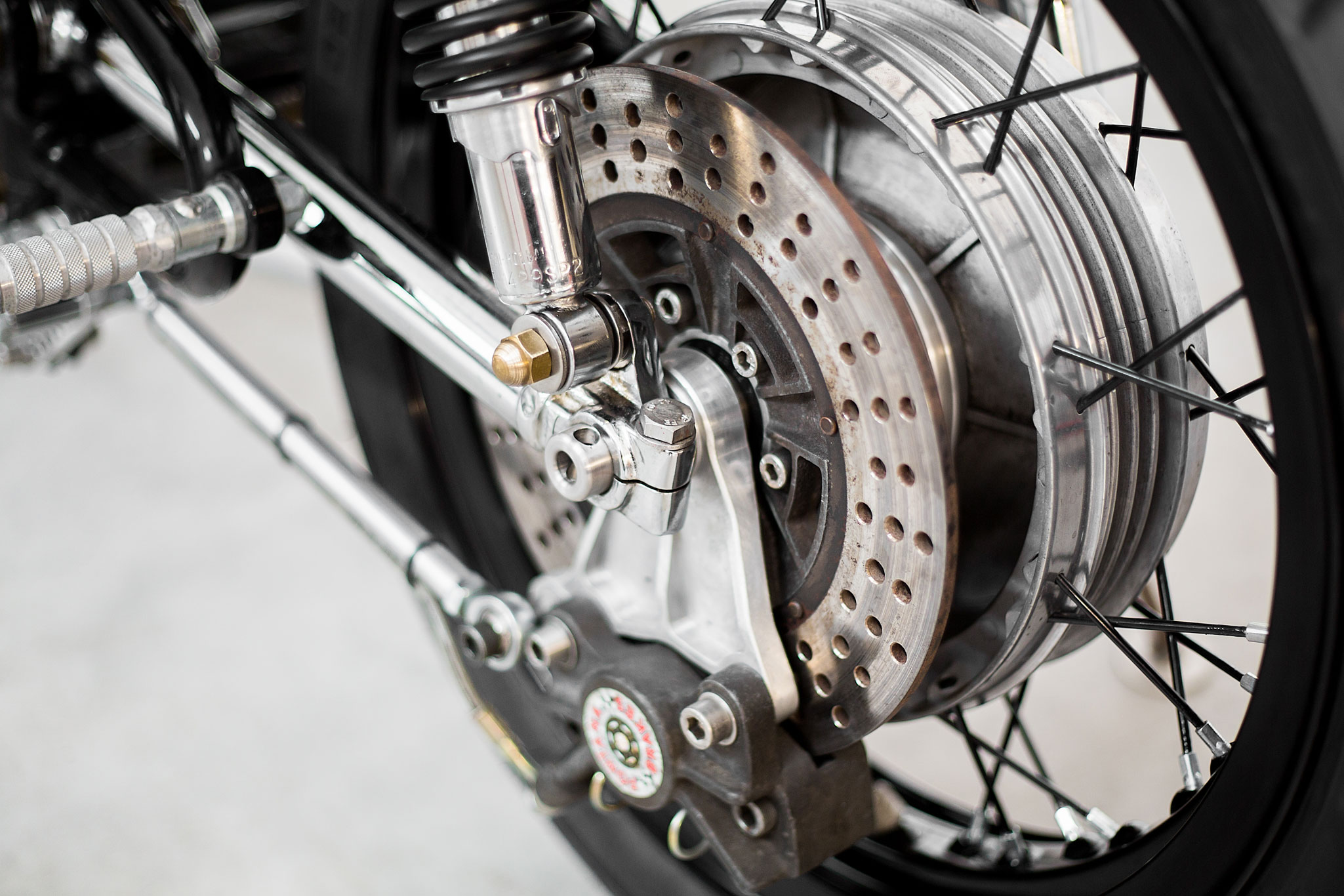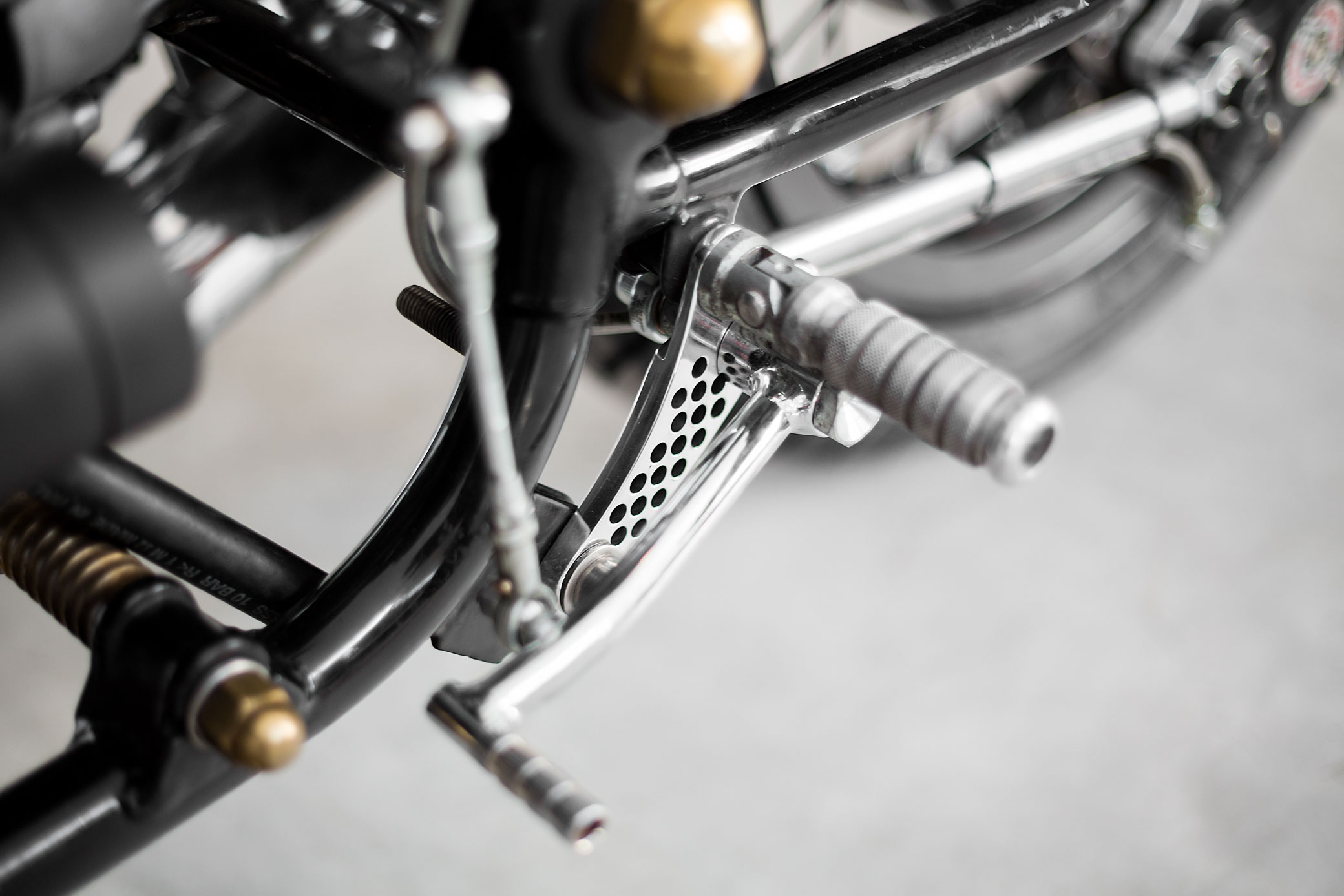 Foot controls are custom-made rear sets by Ruote Fiere specifically for V7 700/750/850 frame.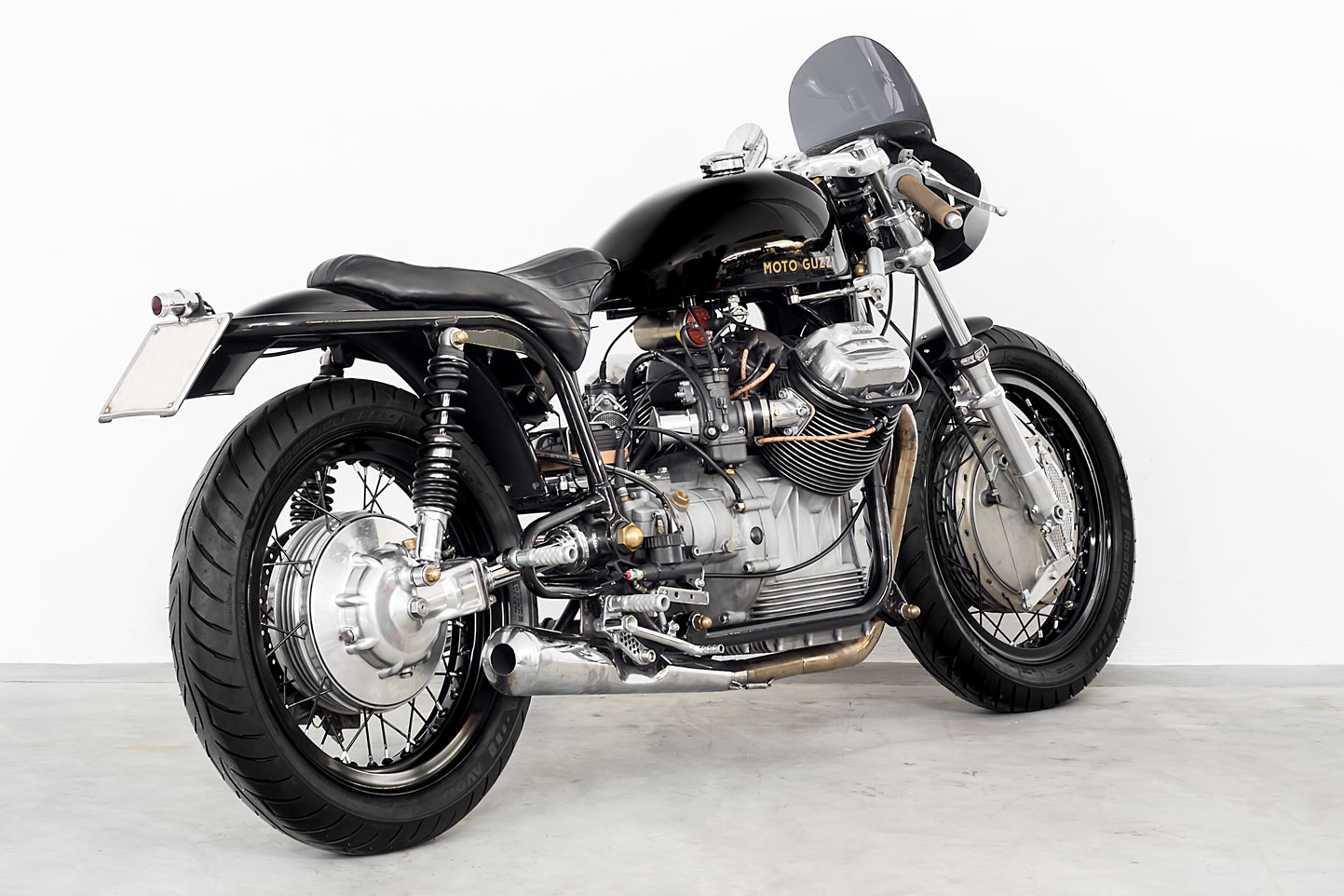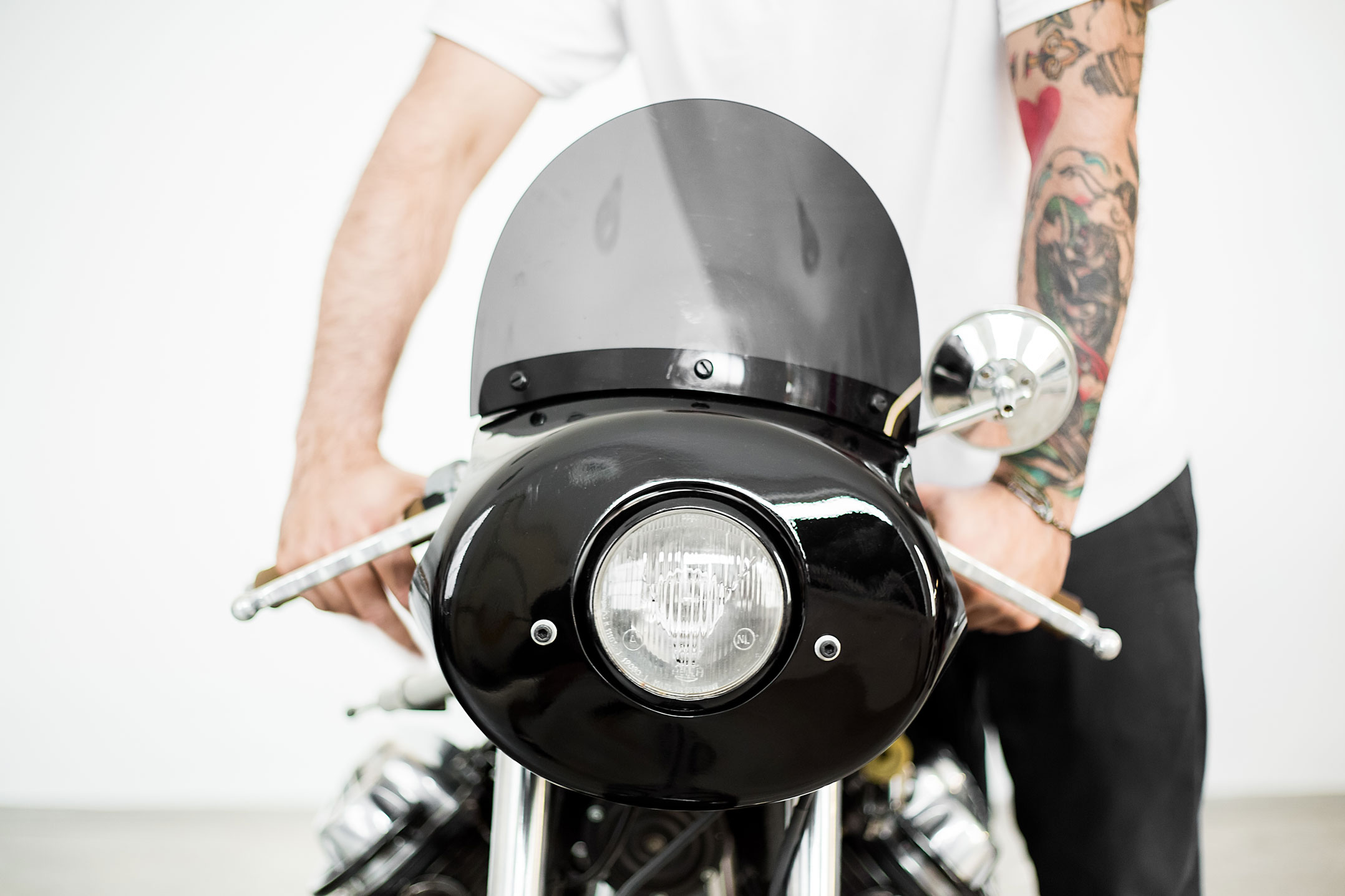 Something I love about this bike is that there's no blending of modern with classic here. It's all classic. All legit, and looks like it has a good mix of old fashion, beauty and brawn.