Harley Street Tracker for Sale
I've known of Tim Harney for some time now bit it wasn't until recently that I got to know him personally. As an accomplished builder, I just assumed that there would be a bit of an ego associated, but that couldn't be further from the truth. Tim is a soft-spoken type that lets his work do the talking. Tim recently let us know that one of his custom daily drivers was up for sale and we're stocked to share it with you all here.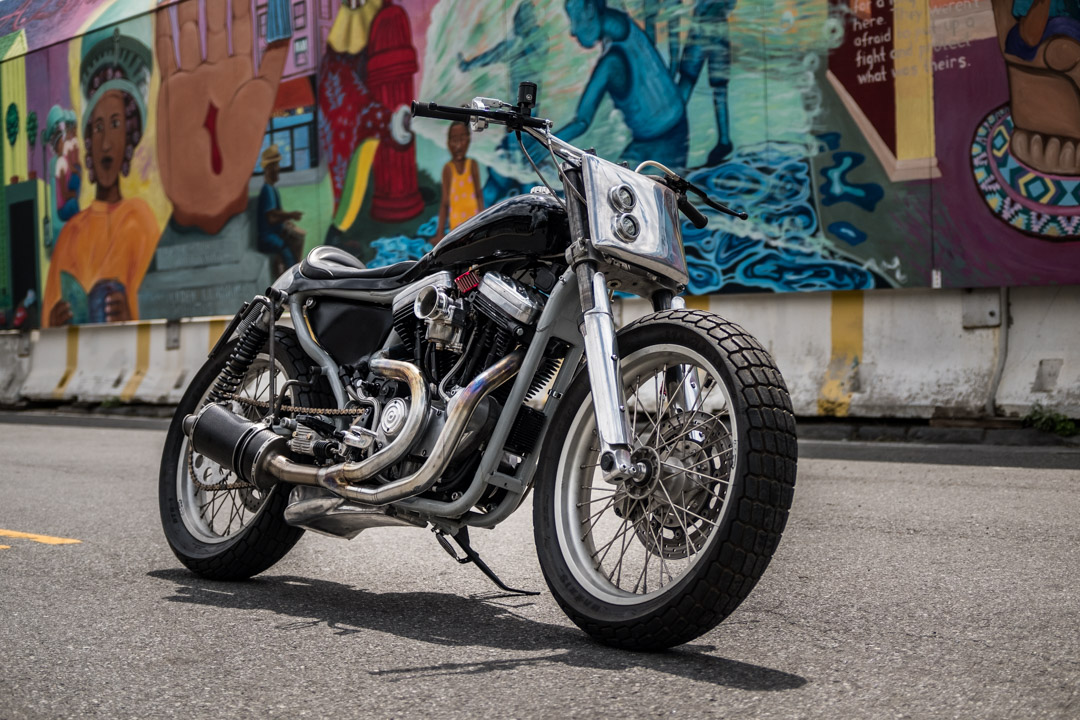 Tim sent over some detail of his build, so why not let him run through the bike himself?
My name is Tim Harney of Tim Harney Motorcycles. I built this bike for myself as a daily commuter. Every single part of this bike has gotten attention. She will not let you down. I took a 1989 XL883 and did the 1200 kit along with some aftermarket finned covers to get some cooling on the heads.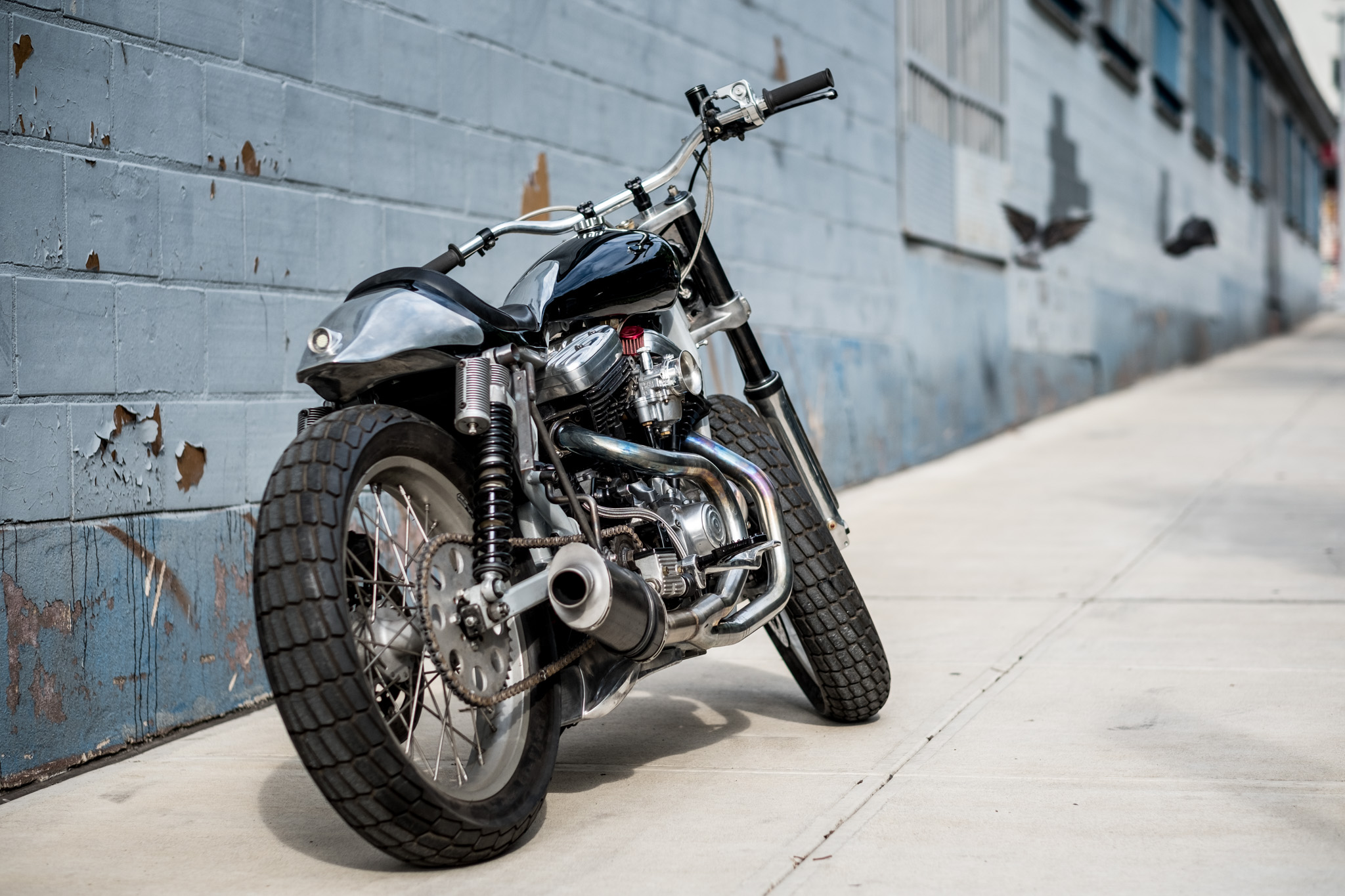 Made a one piece aluminum tank and seat (kind of like the old Manx tanks accept modeled off an old Track Masters tank) have a Pingel petcock running to a Super E SS carb. The bike has a 36 amp hour lithium Shorai battery running the bike. I took the frame and pulled the factory welds apart and decreased the rake to make the bike turn faster.
For suspension, I added a late model R6 fork with high speed and low speed dampening set up to my weight (200 lbs) and had the forks DLC-coated for better front end response. The rear suspension is a Marazzochi piggy back shock revalved with a Öhlins spring in it. 
For the wheels, I had a custom set of 19" wheels made consisting of Sun Rims with stainless steel spokes with a Barnes hub out back and a KTM front hub up front. The gets its stopping power via R1 rotors front and rear with a custom radial front caliper.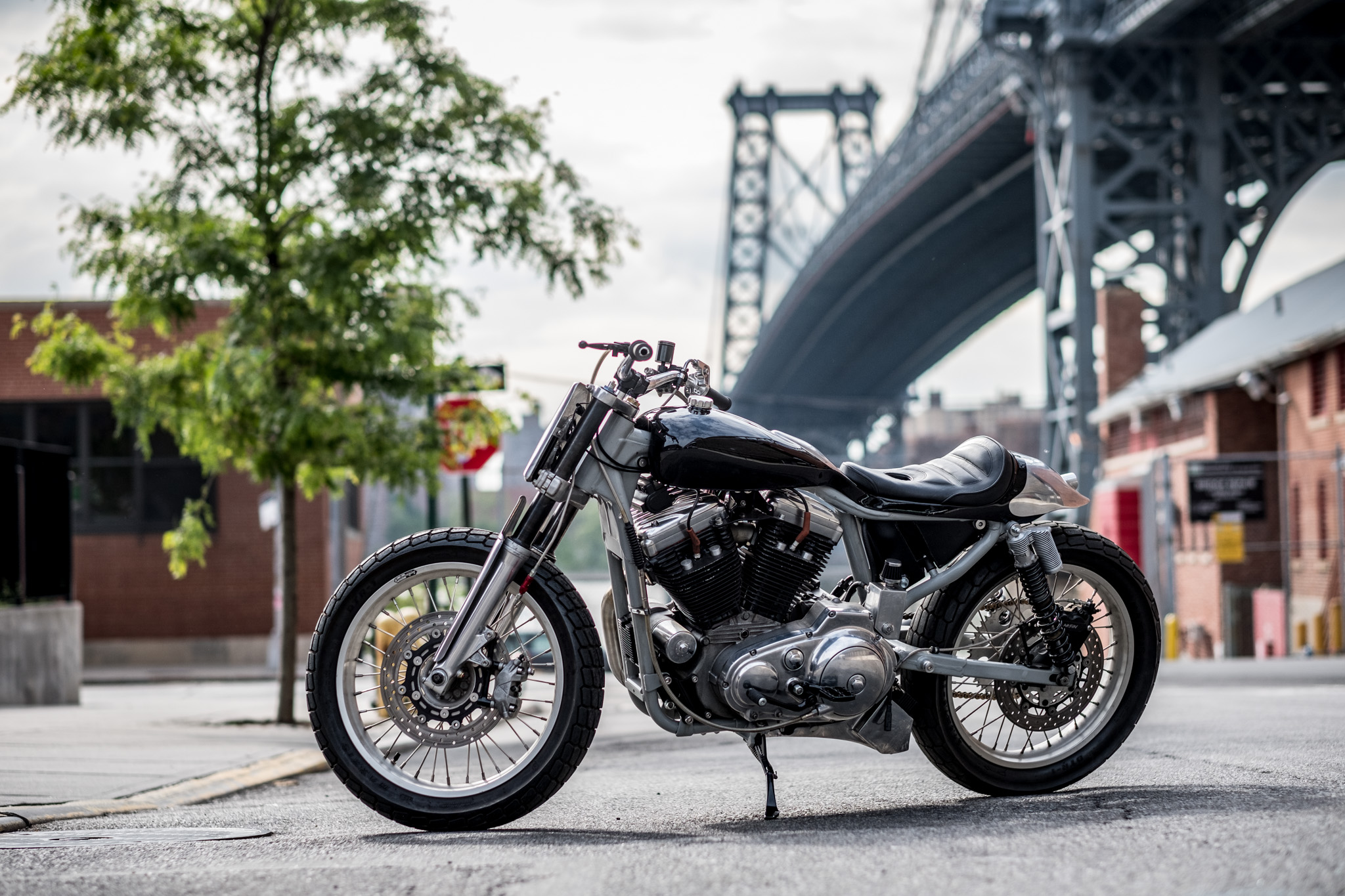 The XL883 has been stripped down to the bare essentials and with the 1200 kit and full stainless exhaust, the bike is now a rocket ship. This bike has only 10 miles on it , has been in a dozen shows and magazines but even better then that, it's a blast to ride.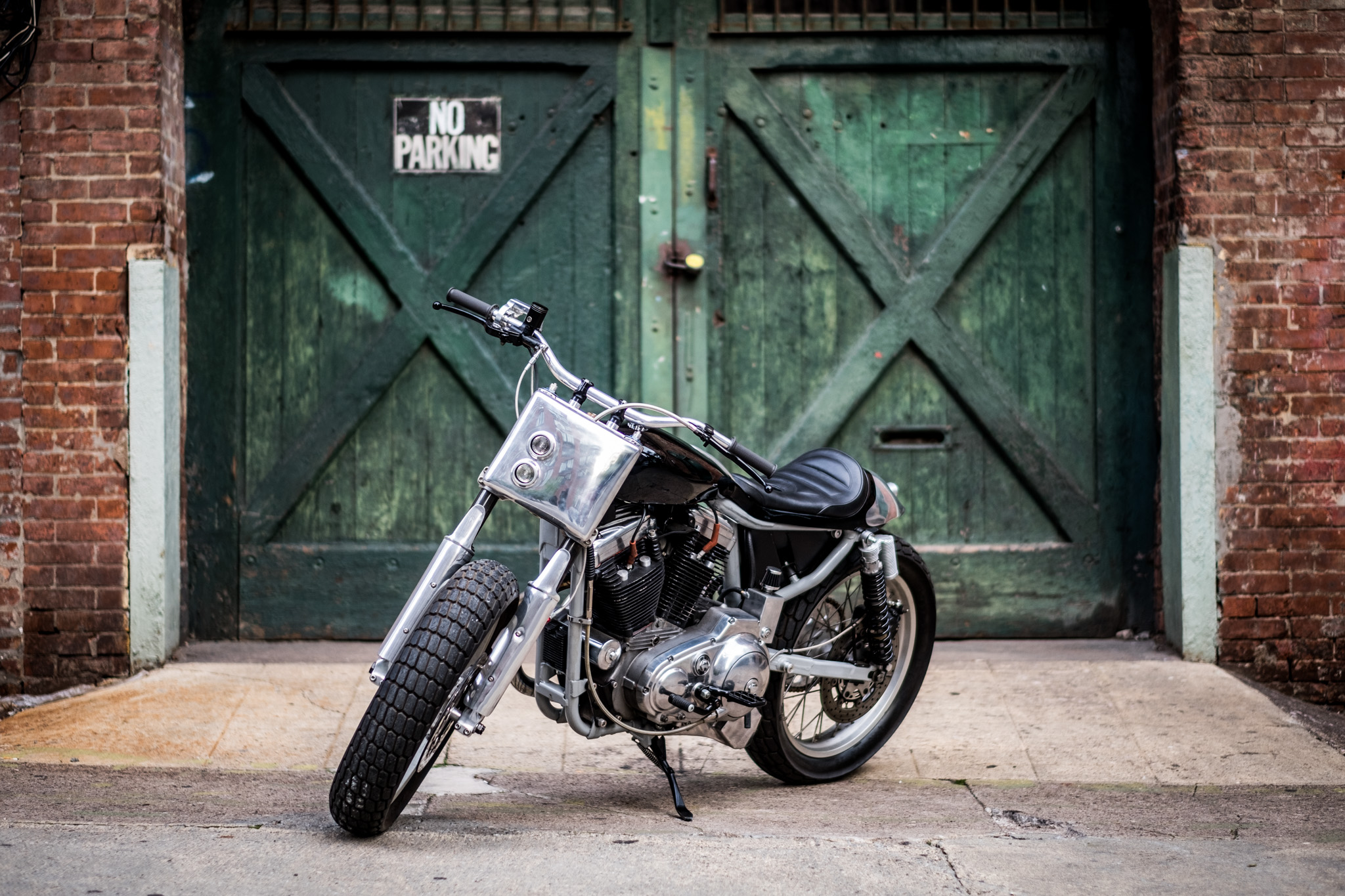 As an added bonus, Harney says he has an understanding with his clients; if you're local to NY and something goes wrong with the bike, just bring it back in and he'll sort it out for the first year. He calls it 'the hand shake warranty".
For more information or to get in touch with Tim directly, drop us a line and we'll get sort you out.