Seaweed and Gravel dish out a killer Triumph Scrambler
San Diego is up there with one of the nicest places on planet earth. Year round good weather, good riding, fun surf, and a laid back atmosphere. Sea World, Legoland, the San Diego Zoo are some of the more famous attractions but one of the endearing things about San Diego is the plethora of small, family owned shops up and down its stunning coastline. For the past six years, Seaweed and Gravel has called Encinitas home. It's hard to peg Seaweed and Gravel as any one thing but as the name night indicate, they're a mix of surf shop and moto shop, with a lot of uniqueness – like bonsai trees – mixed in. We've been fans of theirs for years but when we saw their recent Triumph Scrambler build, we reached borderline stalker fan level.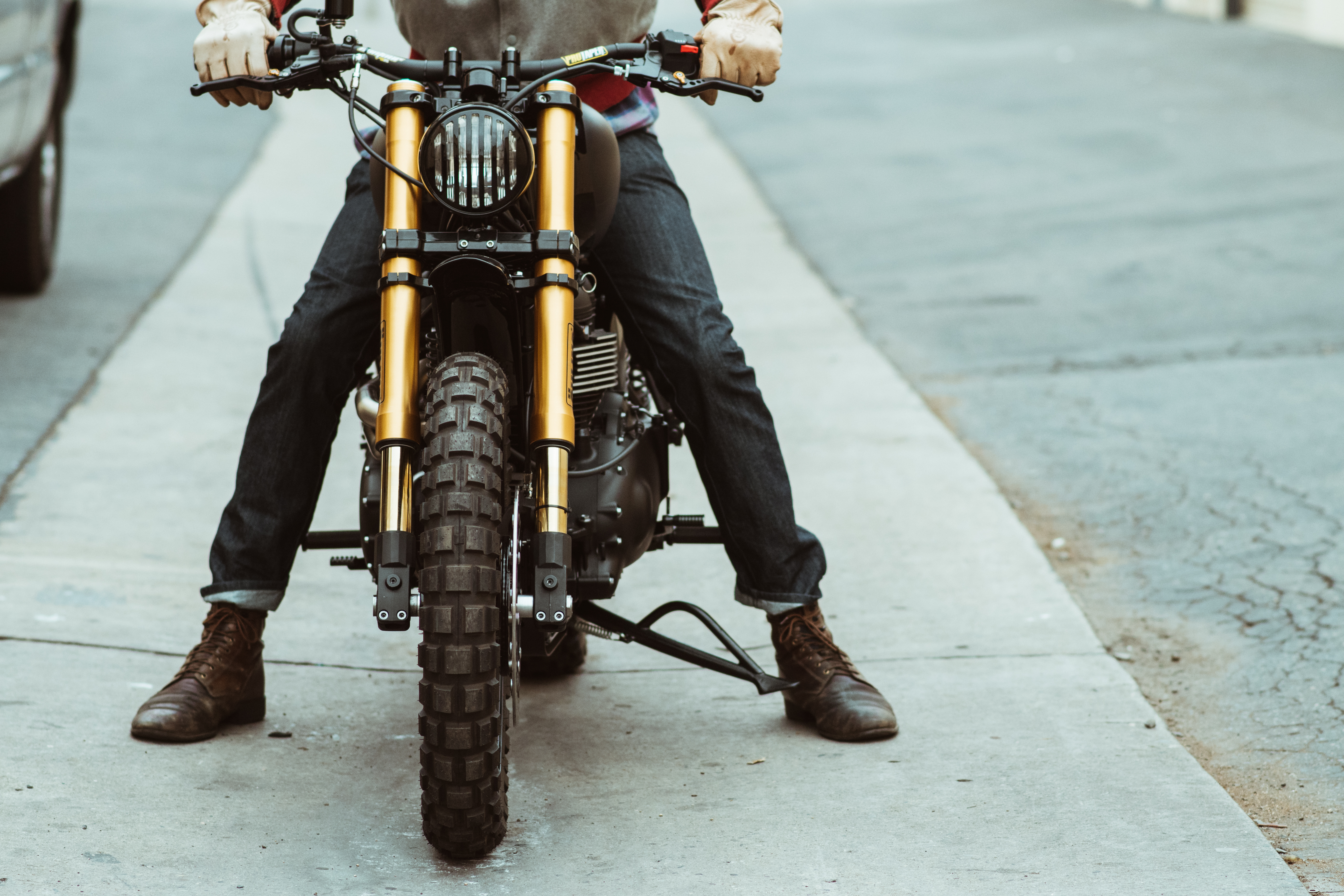 "Seaweed & Gravel is s retail extension of the collective conscious of non-conforming-never-grow-up-weirdos."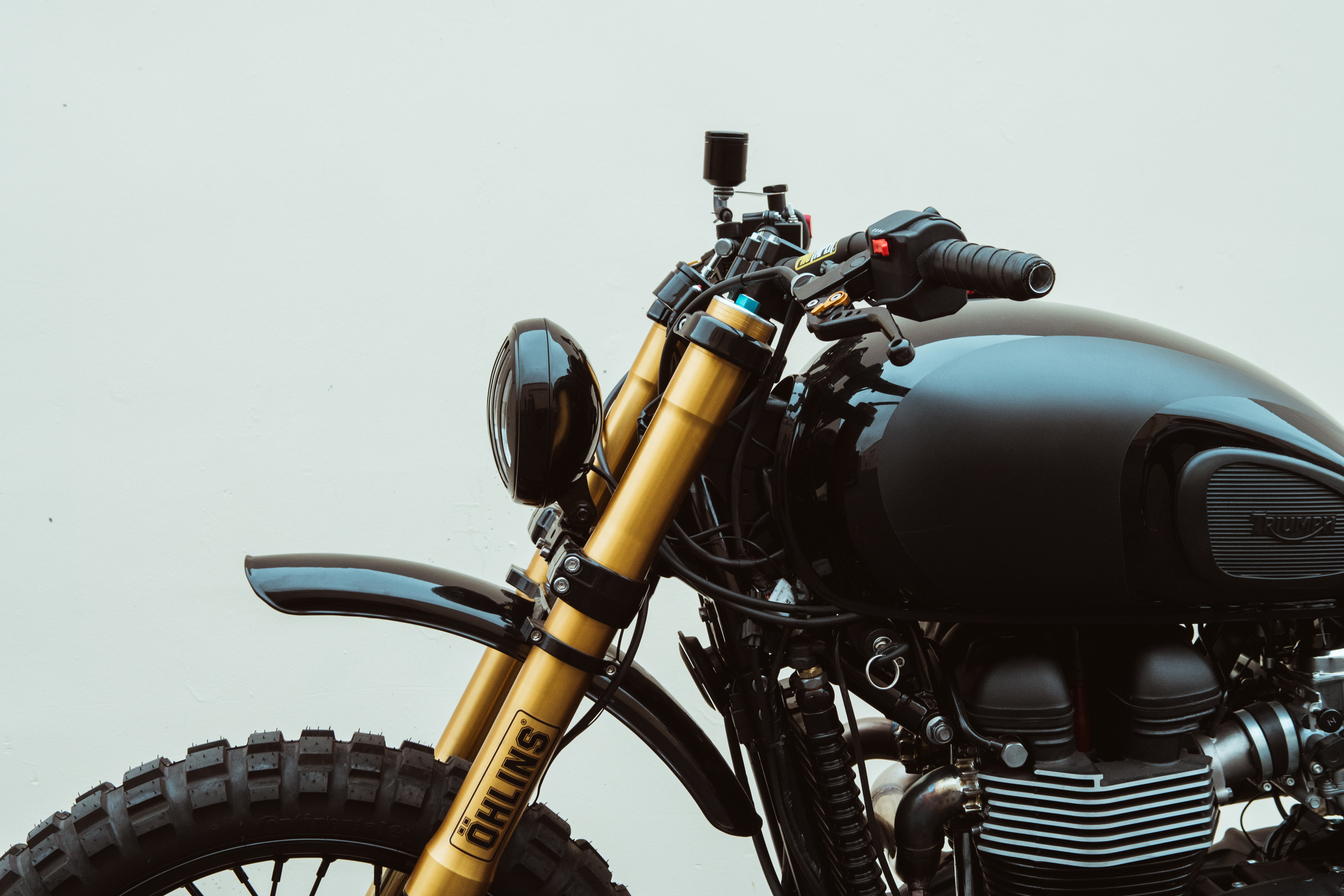 This 2017 Triumph Scrambler came into the shop as a bone stock, off-the-showroom-floor bike, to be built into something capable of being abused in dirt. Since the return on the Bonneville, they have been known staying true to the classic lines of their predecessors while adding in modern reliability. Seaweed and Gravel's main builder, Brady Young, was more familiar with vintage machines, so this new fancy bikes came with added creature comforts but it's own slew of challenges as well.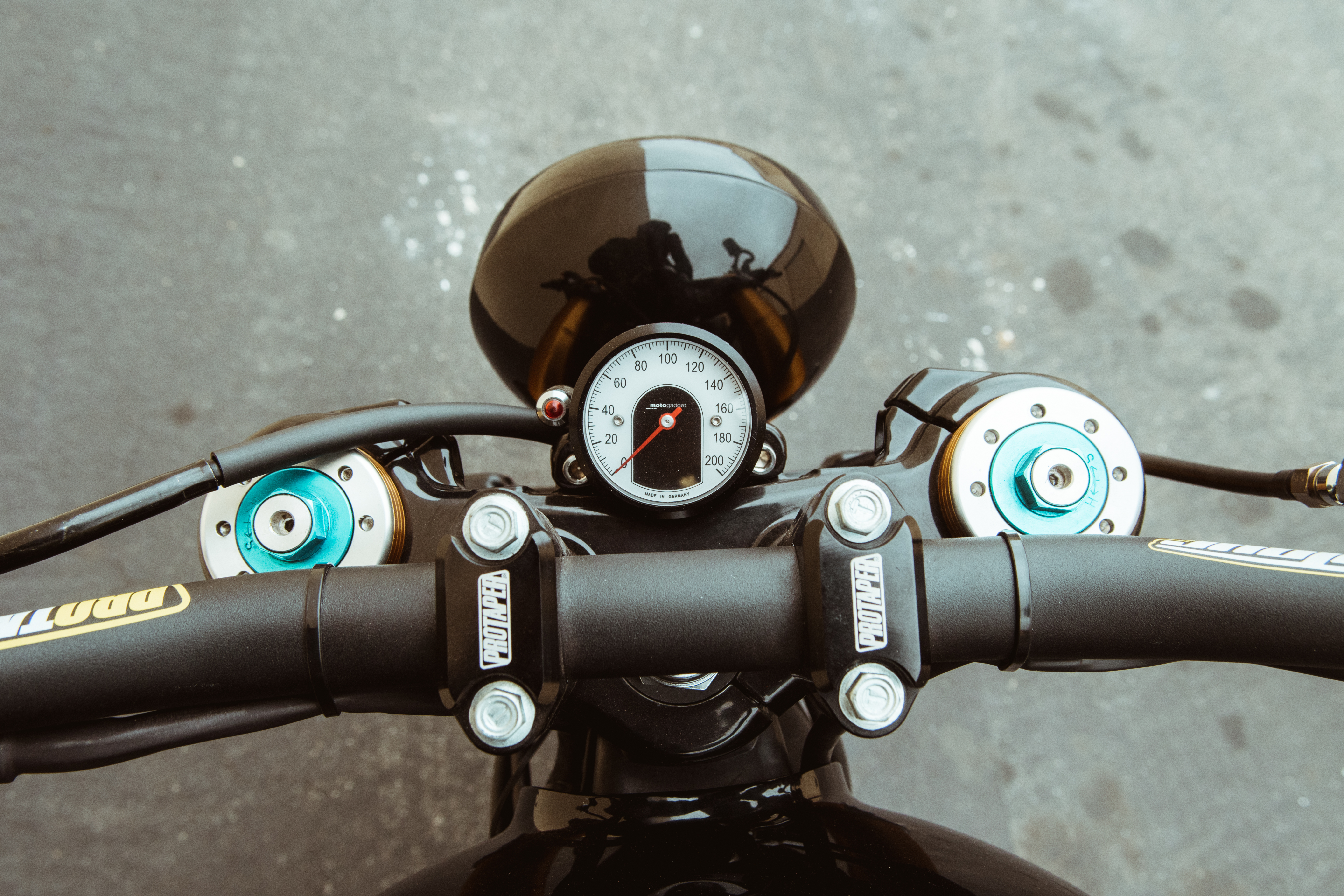 The build process started with testing the donor bike and noting where improvements could be made. Since they knew this bike was destined for the dirt, suspension was the first order of business. Öhlins front and rear, was not only fitting, but was per client request. The rear twin shocks were valved sprung for the application and were a true bolt-on. Aside from the shocks and the Pazzo Racing levers, that's where the bolt-on list ends on the known bolt-on custom bike platform.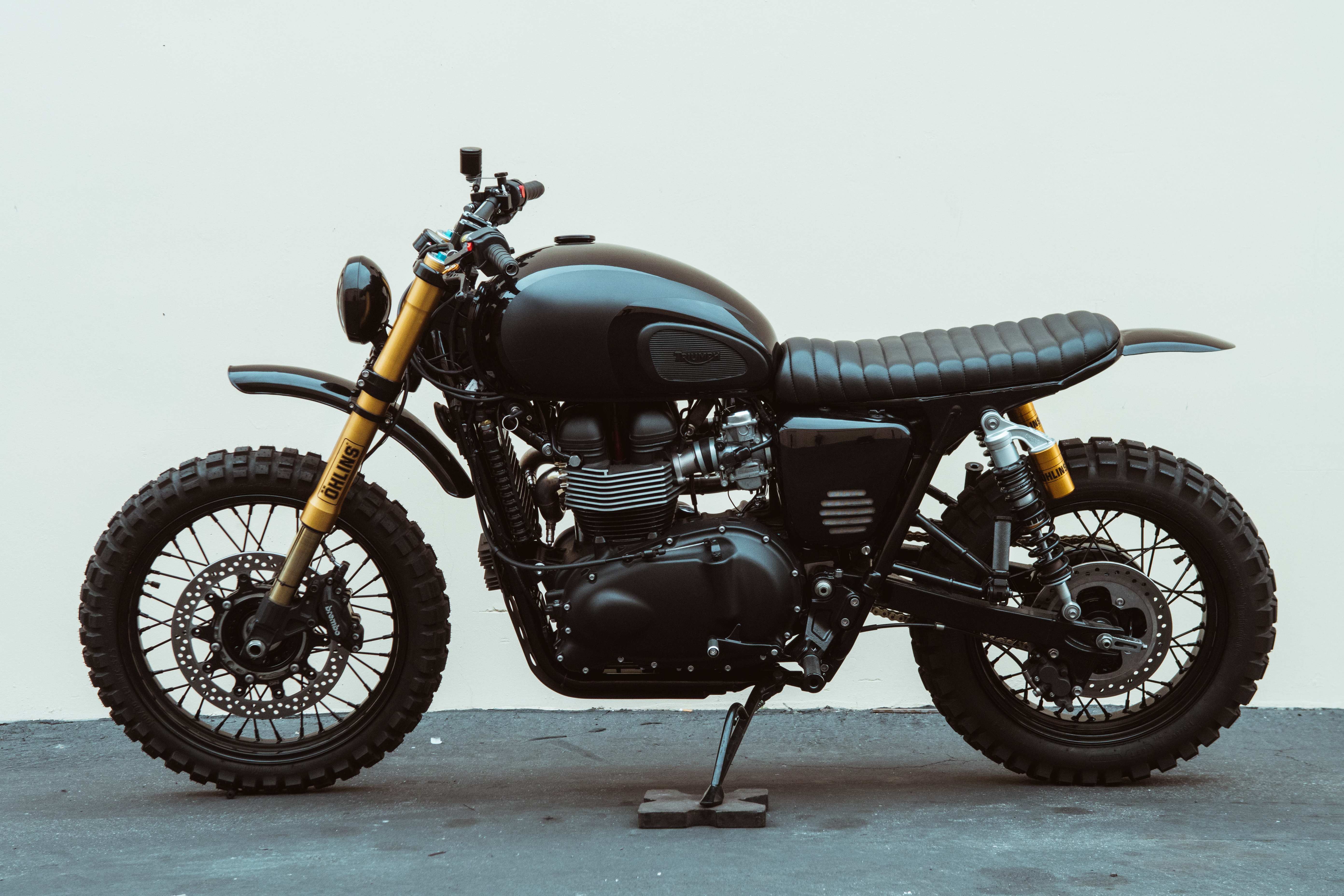 There is an existing bolt-on Öhlins inverted front end solution out there, and while it was tempting and considered, Brady knew it was more of a street-designed setup so he pulled a front end from a Ducati Multistrada for it's greater travel and narrower posture. It was mated to the frame with a custom steering stem, utilizing stock bearings, and controlled with ProTaper bars. Stopping power comes from an oversized rotor and Brembo caliper.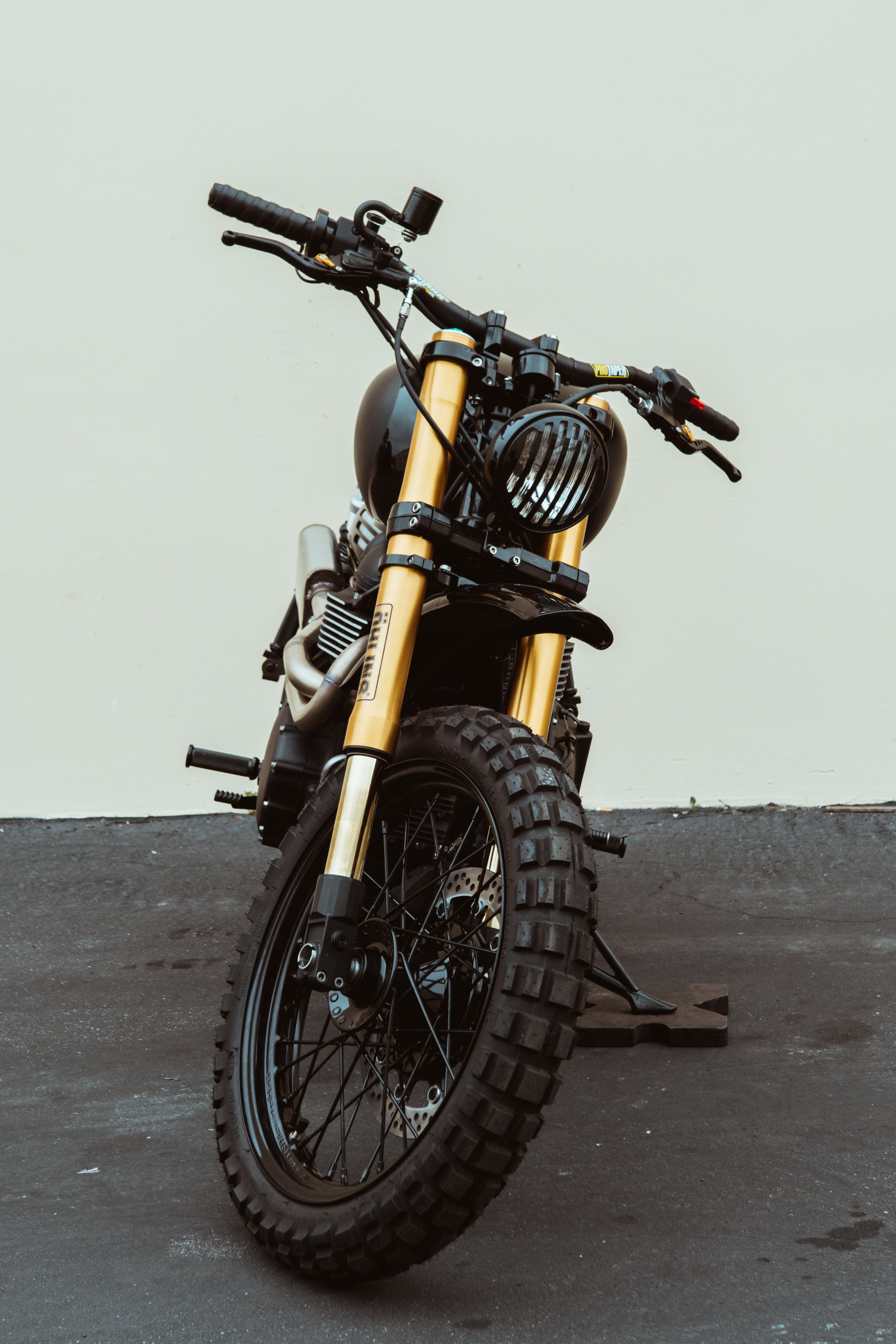 The subframe was modified and hooped with a custom formed seat pan housing the many electrical components needed to manage a modern machine. Custom shaped front and rear fenders were designed with classic desert sled style and modern dirt bike fitment in mind. The motor breathes through a K&N filter and screams through a one off stainless set of high pipes and a hand formed 2-into-2 muffler.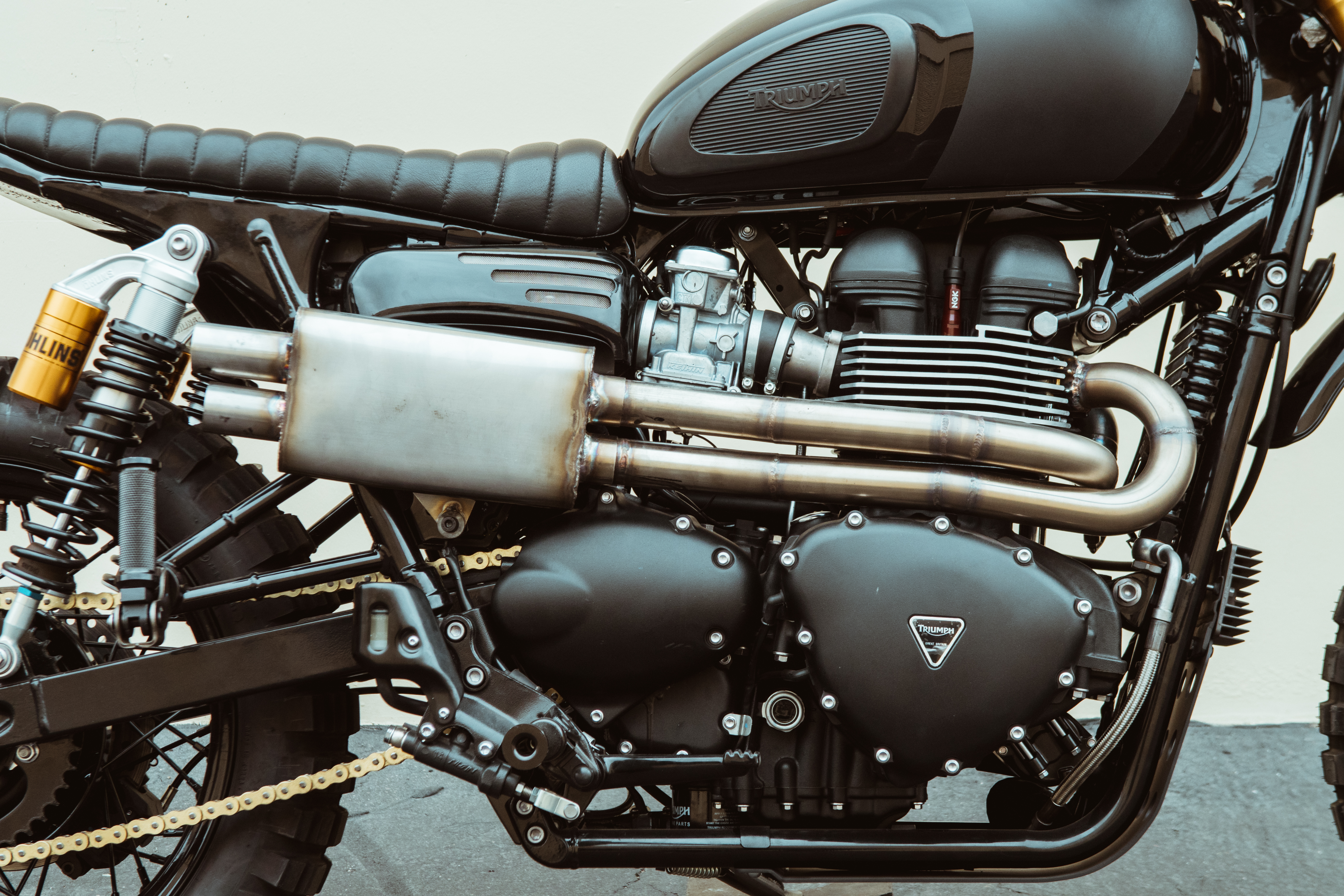 There is a lot of what's not seen that on the build that makes the S&G team proud. They admit their Scrambler is a dangerously fun bike, stating, "Like everyone's one friend that convinces you to have one more, its always a good time, you just may be late to work…without the hangover."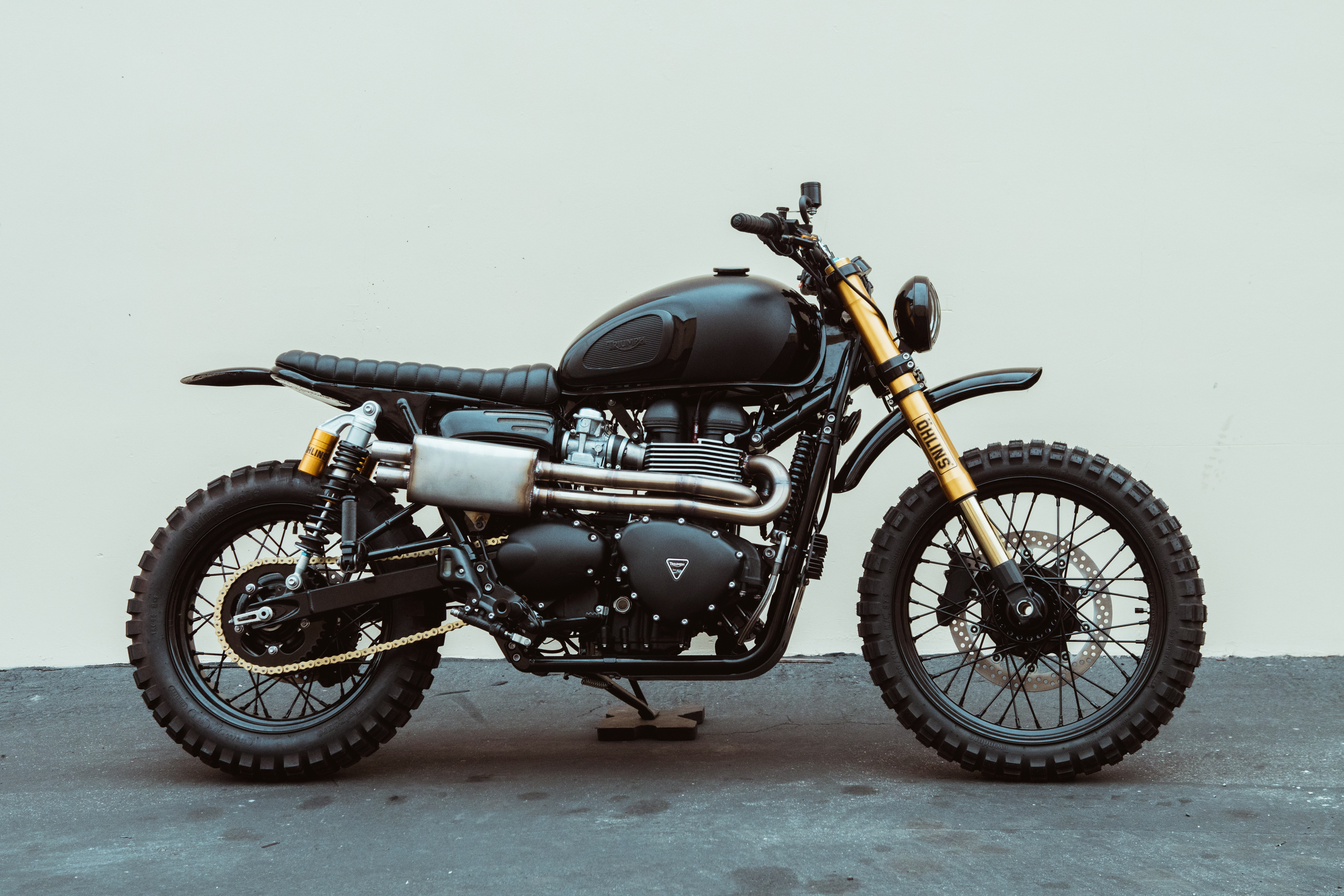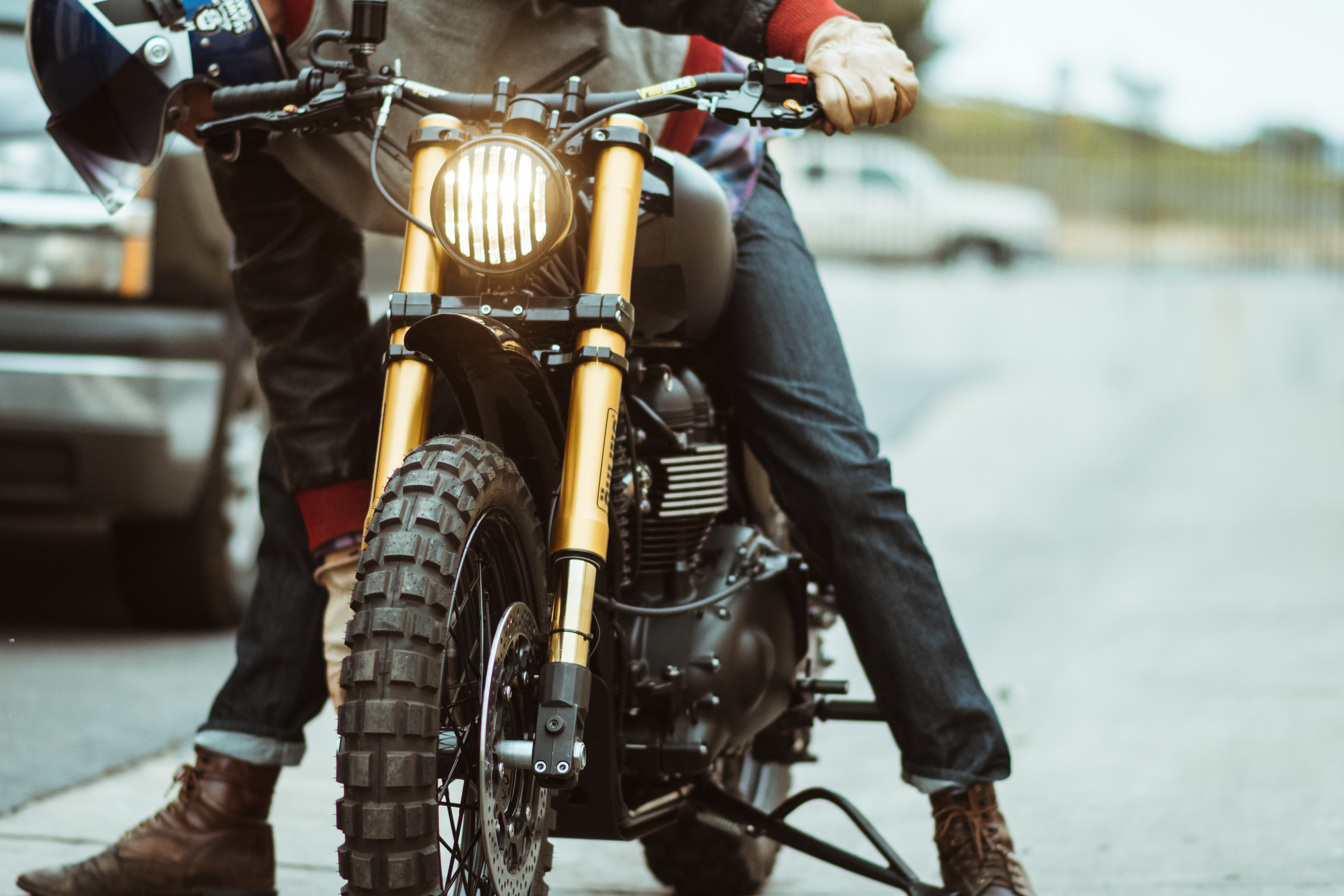 Seaweed and Gravel: Web | Facebook | Instagram || Builder: Brady Young
Photography: Christian Guerra