A German-built CB550 cafe racer
Hookie Co. is a custom motorcycle shop based in Dresden, Germany that has a passion for building unique motorcycles. While many builders seem to have a sweet spot or a favorite model they perfect over time, the guys at Hookie Co. are no one trick ponies, having tackled a range of manufactures and styles. Their builds range widely going from a Yamaha XT250 dirtbike to a Harley FLH bobber, followed up with a BMW cafe racer, for example. A large part of their style is a paired down, raw aesthetic which we always love. You won't find much color on their builds – maybe a splash here or there – but by and large it's black or raw steel. Yes. The CB550 'Black Mamba' pictured here is a murdered out, lean, mean, cafe racing machine.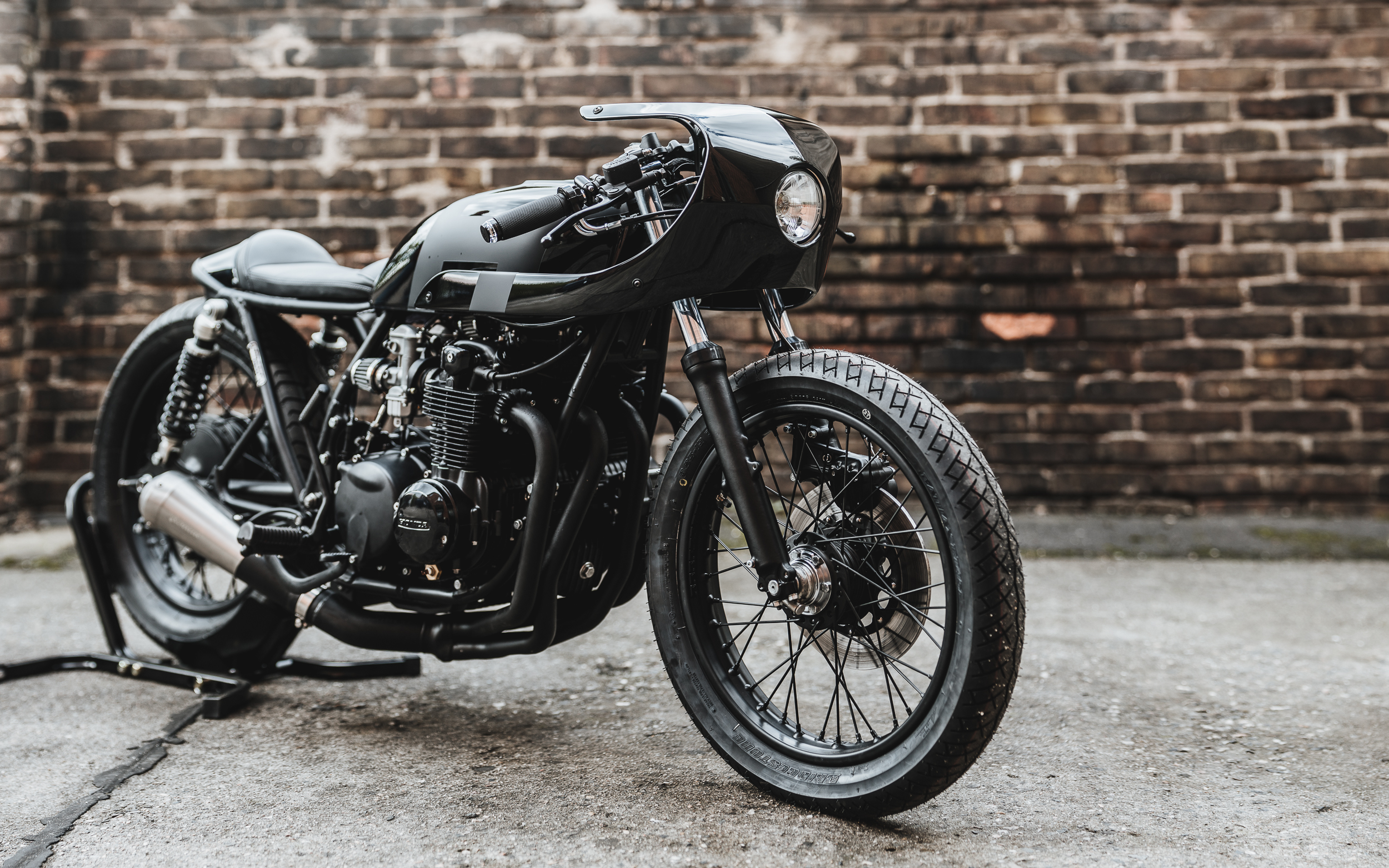 The Black Mamba started its life as a standard 1973 Honda CB550. Our Bullitt CB is a '73 so this one speaks to us a little more than usual. The frame was cleaned up, detabbed and the rear framed was looped. The front fairing and seat cowl are custom units. The gas tank was modified with a pop-up filler cap. Keeping things clean and minimal, they opted for a Motogadget Motoscope tiny gauge, electrical hidden under seat, a battery box under the swingarm.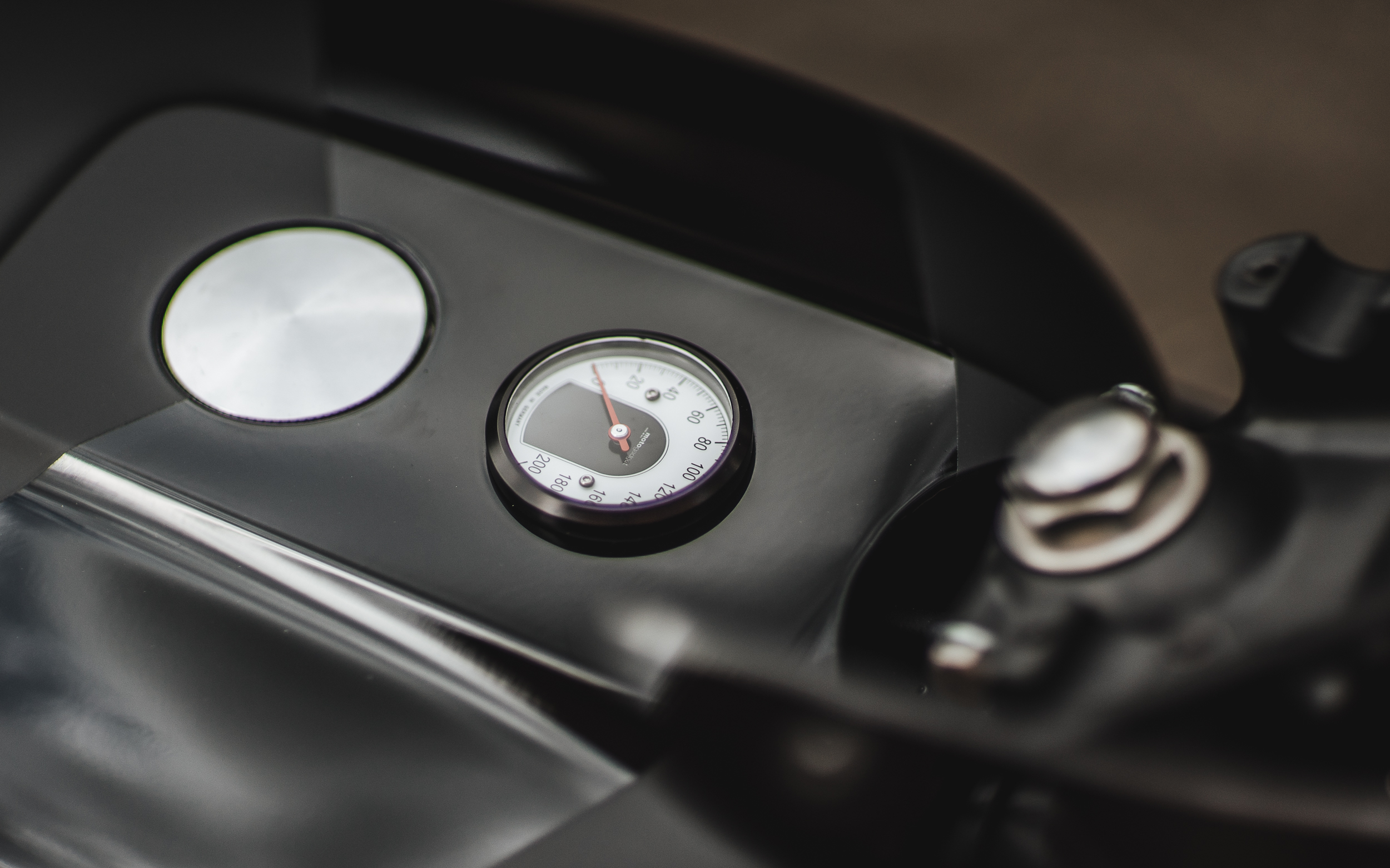 "Every motorcycle has it's own history. We try to save the character and rebuild them with a reflected and meaningful design."
– Hookie Co. founder Nico Müller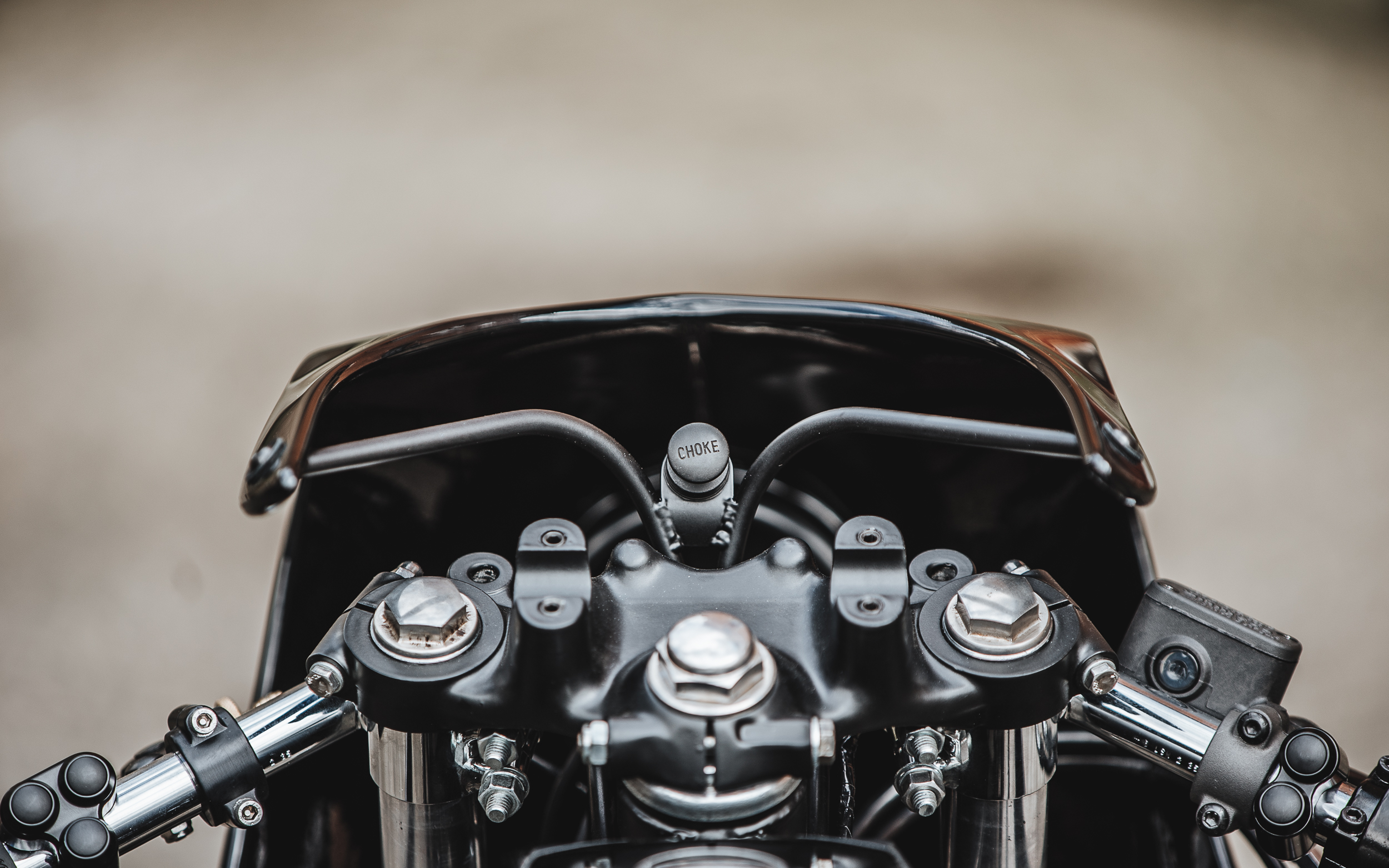 The motor was completely gone through and rebuilt. The bike now breathes in through sparkling-clean Kiehin carbs and breathes out through 4-into-1 headers and a Spark Performance muffler. Up front, the suspension was lowered by 1/2″ with custom lowering spacers. Out back, custom-length YSS Eco-Line shocks get the job done.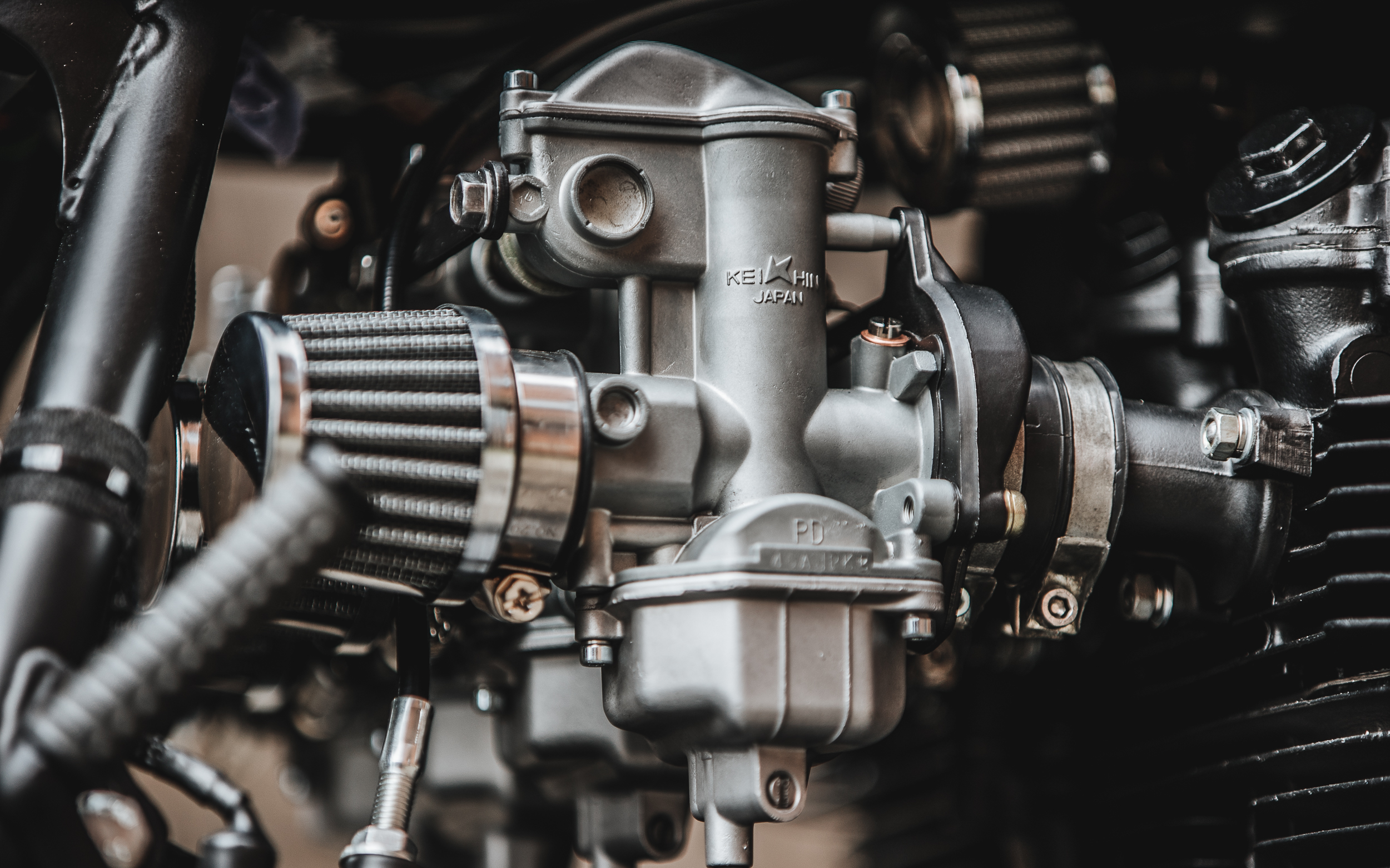 The CB550 is rolling on 19×3.25 Bridgestone Battlax front and a 18×4.00 Bridgestone Battlax rear. The rear drum was rebuilt and the original front disc provides front end stopping power via Grimeca master cylinder.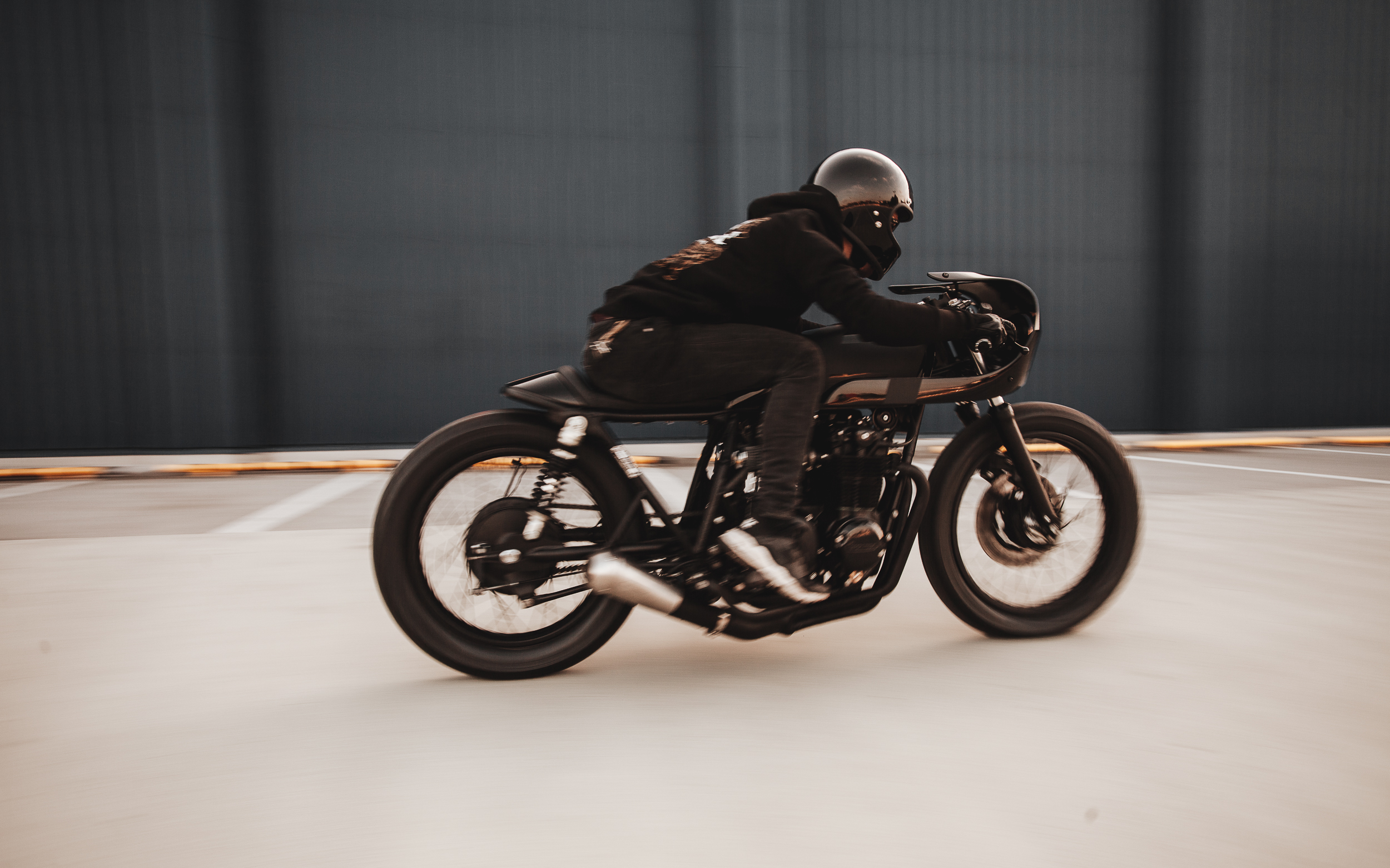 Electronics were minimized with a custom harness, powered by an Antigravity 8-Cell Battery. A Motogadget RFID-Keyless System, Motogadget M.Blaze Disc Signals and Motone Switches add a touch of modern to the old girl.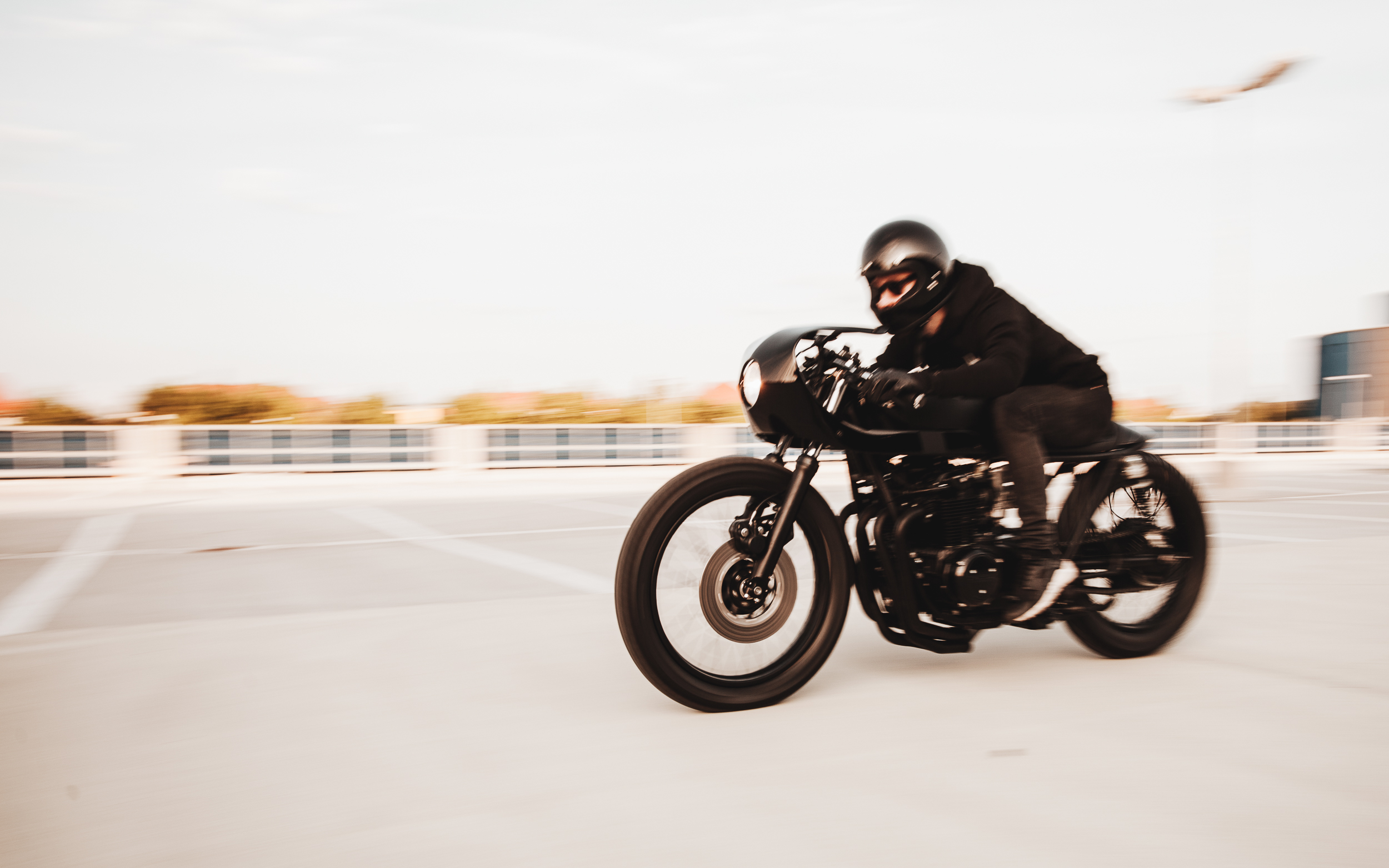 Some of our favorite elements of the build are the custom fairing and the tail cowl. On top of that, the use of high gloss paint in contrast with the matte black really get our motors revving. "We build for a relationship. Not for people." they claim. Yeah, we're into that too.