Beautiful build + dramatic photos
Jose Gallina is an up-and-coming photographer in the motorcycle scene who caught our eye a few years back. We've seen a bunch of his work over the years but there is one shoot we keep coming back to and that's his shoot of Noise Cycle's Custom 1952 Harley Panhead. This completely custom Panhead won 'Best in Show' at Born Free 5, which is arguably the biggest custom bike show in the US these days. No question the bike itself is great, but the drama Jose was able to create with his photos bring it to another level.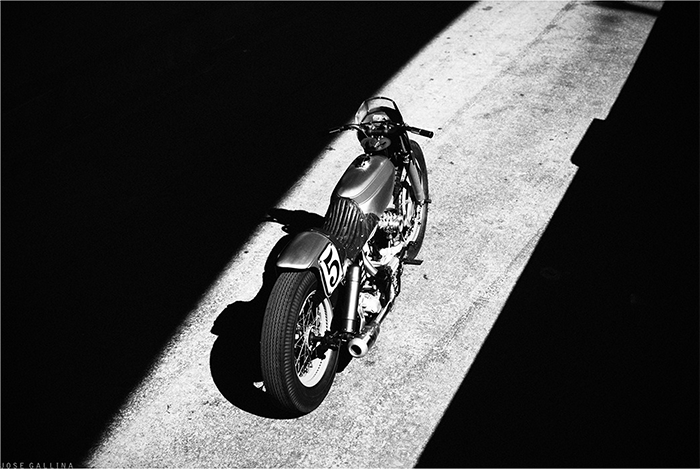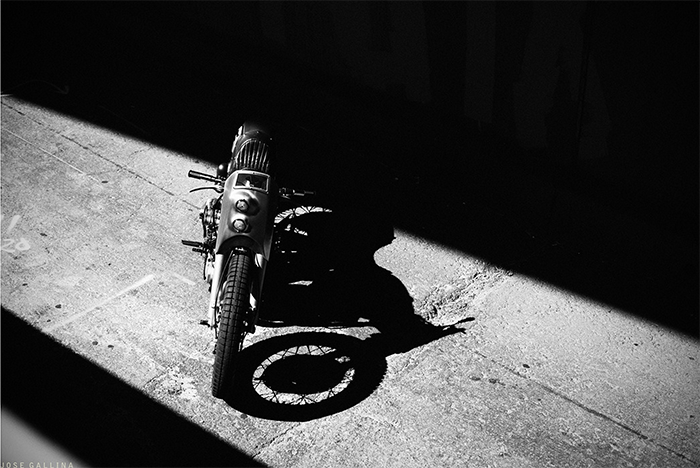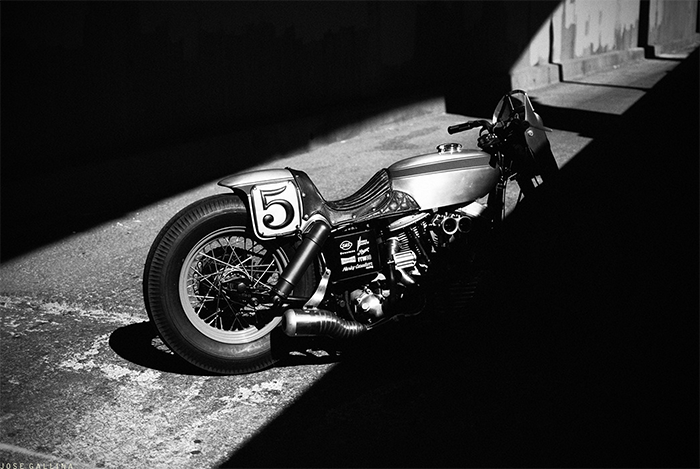 Shadows, hard light…drama. Good stuff isn't it? There something about his use of negative space, allowing the shadows to become elements within the composition that make us happy. What do you think?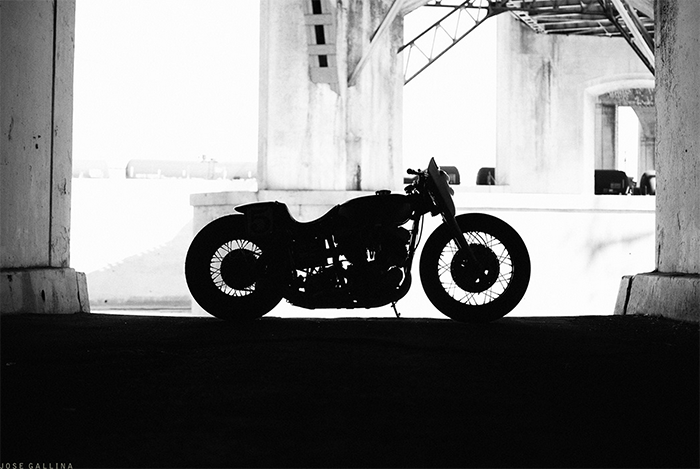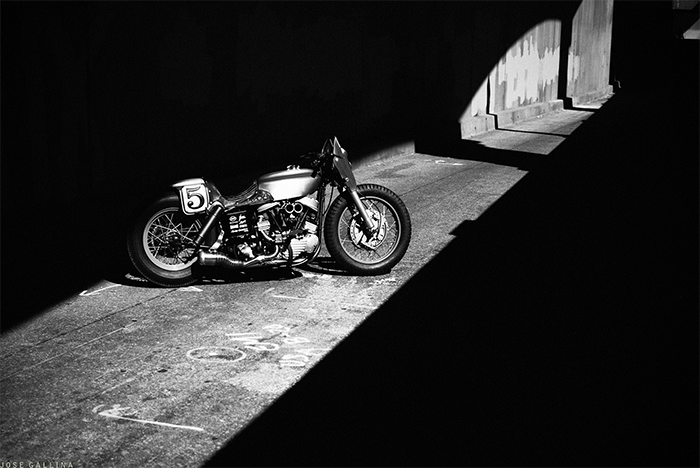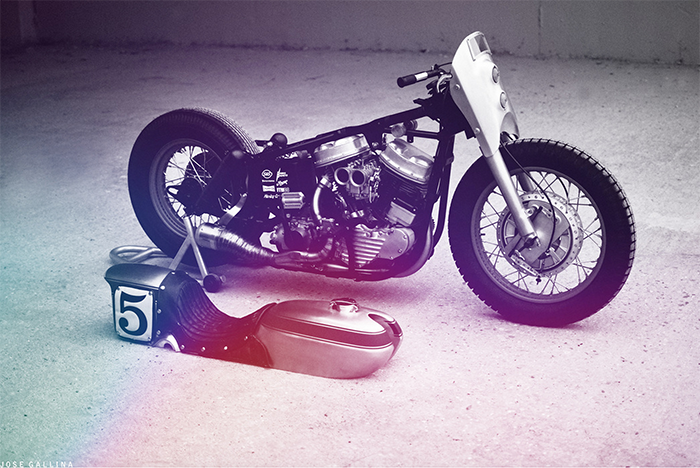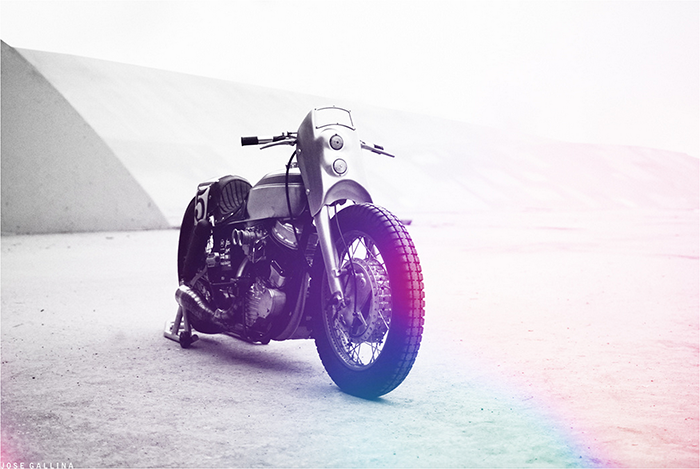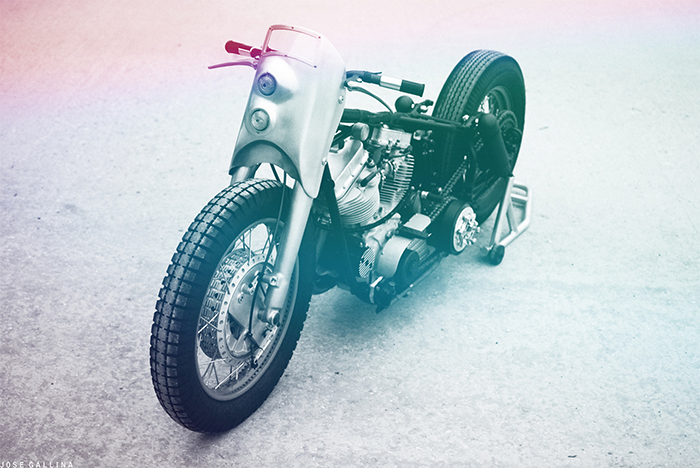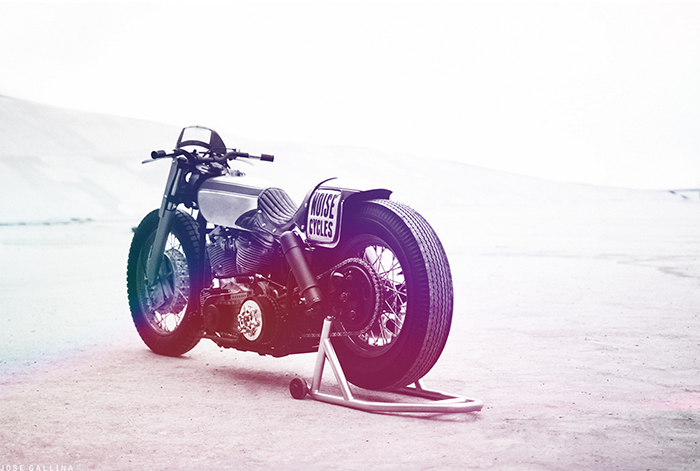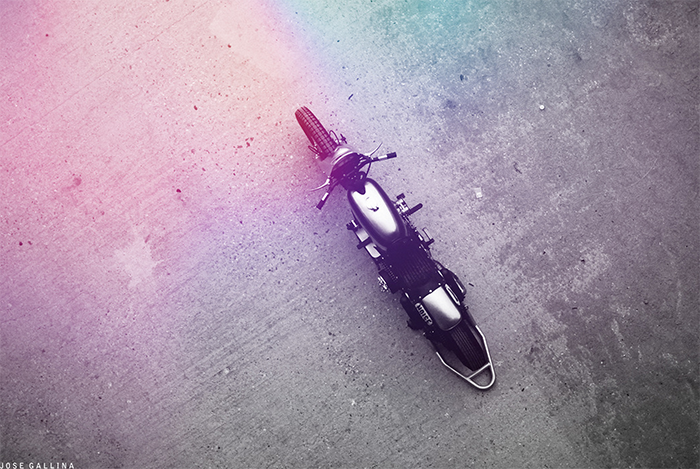 Jose isn't afraid to work for a unique angle. Sometimes that's all it takes. Fresh eyes. A unique perspective. Taking chances. We're big fans of Jose's work and expect to see more and more cool, unique work created from behind his lens. We'll plan to keep an eye on his work, and suggest you do the same.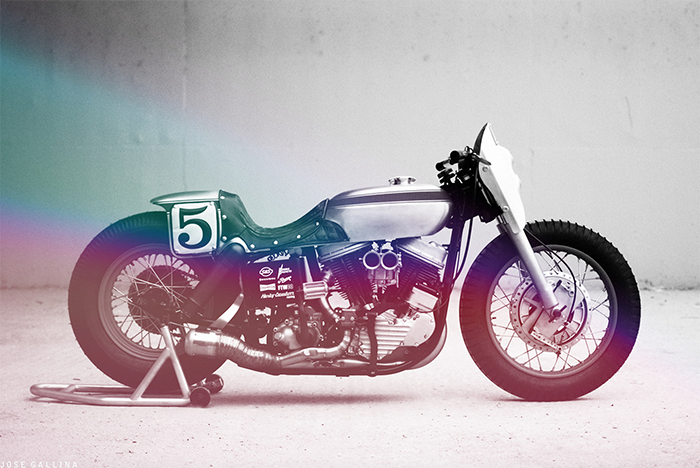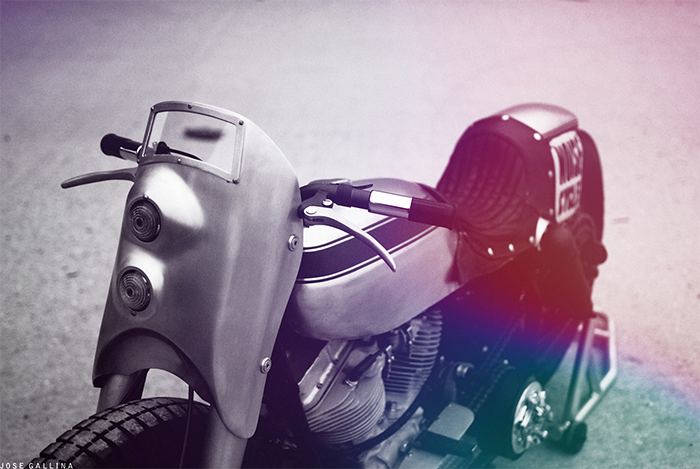 Jose Gallina: Web | Facebook | Tumblr | Instagram || Noise Cycles: Web | Facebook | Twitter | Instagram