An Italian beauty out of Asakusa
We've got no shortage of love for Moto Guzzi or Deus Ex Machina and when we got wind that the Deus Japan crew was woking on a custom Moto Guzzi V50, we couldn't wait to see the end result. Well, the wait is over and here she is! In the hands of Deus Japan's bike builder, Tomoyuki Soeda, the caffeinated Guzzi, now known as the "Beretta", has been transformed into a lean, mean, street brawling machine.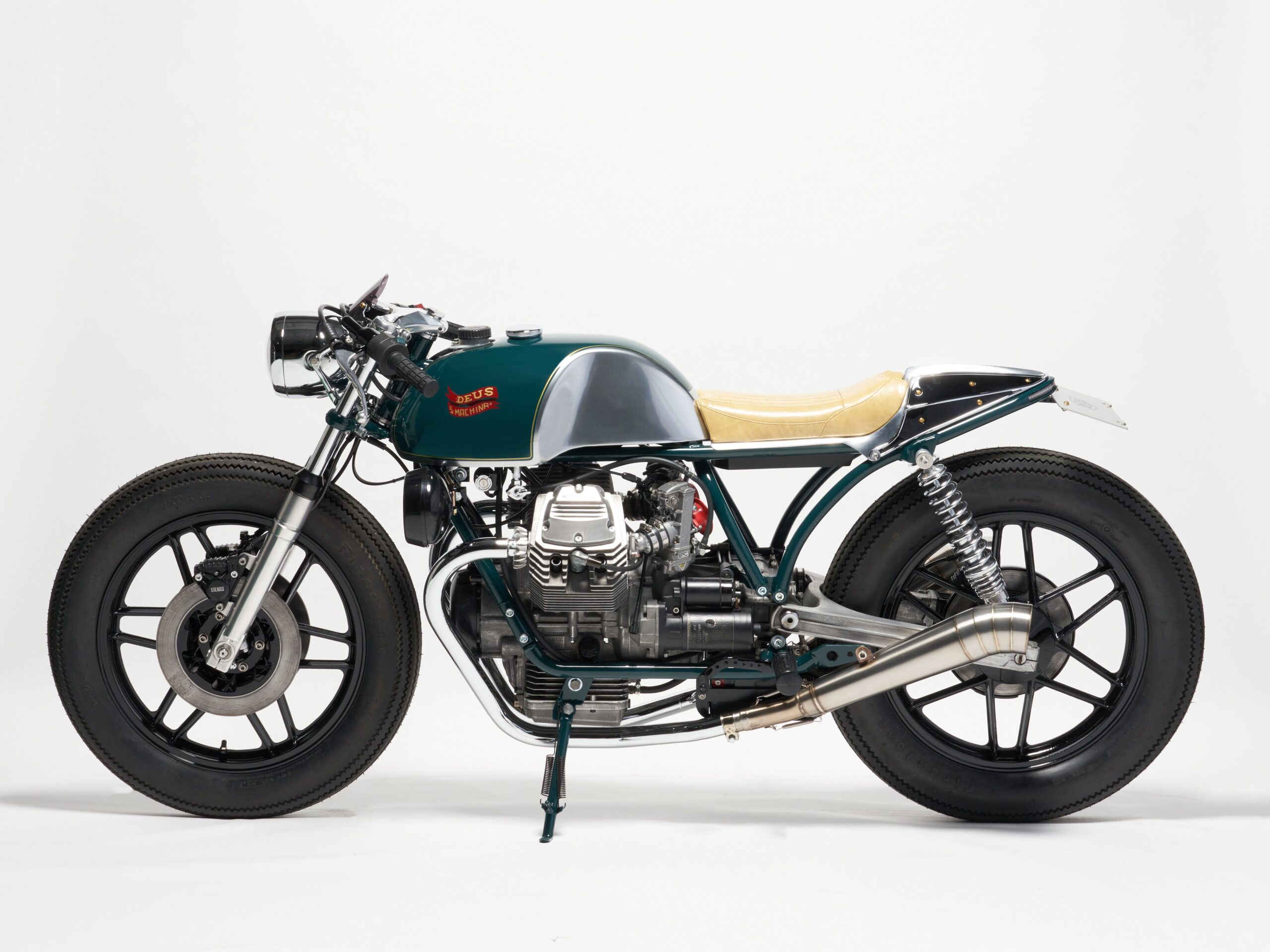 The donor, a 1980 Moto Guzzi V50, with engine, main frame, swing arm, and front fork configuration kept standard, Soeda went to work on the fuel tank, rear frame, headlight area, seat & seat cowl. A modified FCR carburetor helps the bike breathe in, and it breathes out via original headers mated to dual vintage GP-style pipes. Up top, the tank was slimmed down to showcase the Moto Guzzi "Small Block" V-twin, and creates a perfect space for the rider's knees to tuck in when pursuing the ton.
"The custom rear seat and cowl achieves a slimmer and more elegant redesign than the original frame line and contrasts to the distinct Moto-guzzi style front end creating two distinct body lines when viewed horizontally from the side, compared to a mermaid contour line when viewed from above." – Tadashi Kono of Deus Japan
The seat cowl is steel tube construction like a Ducati trellis frame concealed by welded aluminum panels. The handmade construction gives the curved surface an organic look and feel.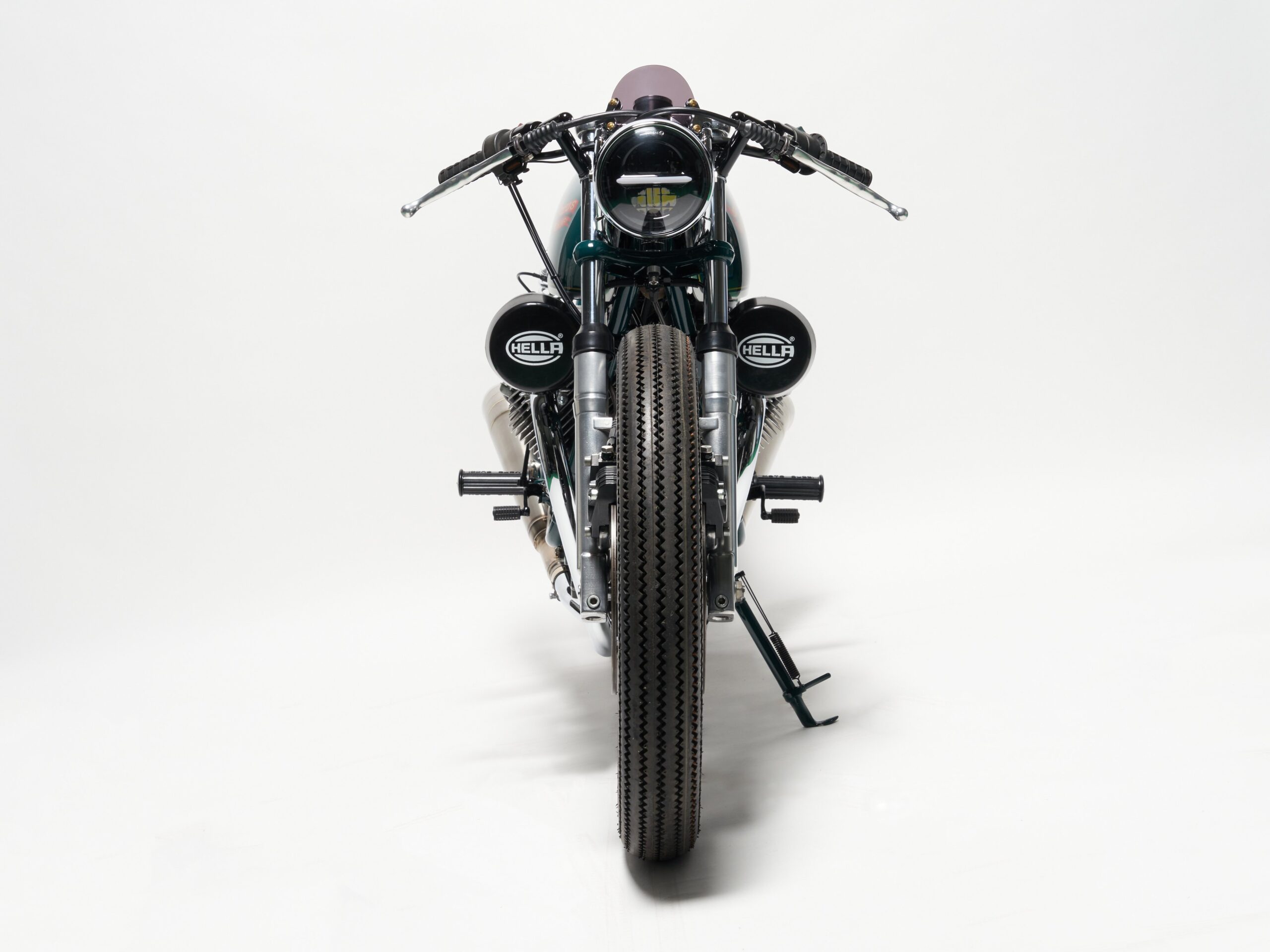 "Moto Guzzi V50" has fans globally due to its lightweight, slim frame, and ability to run at high revs, originally debuted in 1977 and was the small block representative for Moto Guzzi with a displacement range from 350cc to 750cc. Moto Guzzi, the oldest surviving motorcycle brand in Italy, was famous in the racing scene, and the Italian Eagle icon was a symbol of the strongest motorcycle. This "Beretta" custom build is to commemorate Moto Guzzi's 100th year anniversary of motorcycle excellence.
The perfect mix of raw steel, clean lines and beautiful color palette would allow this little Goose to look right at home in Mandello del Lario (home of the famous Moto Guzzi factory), cruising down the streets of Los Angeles, or hanging outside the shop in Asakusa, Japan. We totally dig it and can't see what they come up with next.