Looking for a few forever home
The day has finally come, The Bullitt OG is on Marin Speed Shop's showroom floor and is looking for a new forever home. This was a bike that we figured we'd never let go of, but we just have too many builds in the works to hang on to it any longer. Gotta make room in the garage and let this amazing bike find a new home.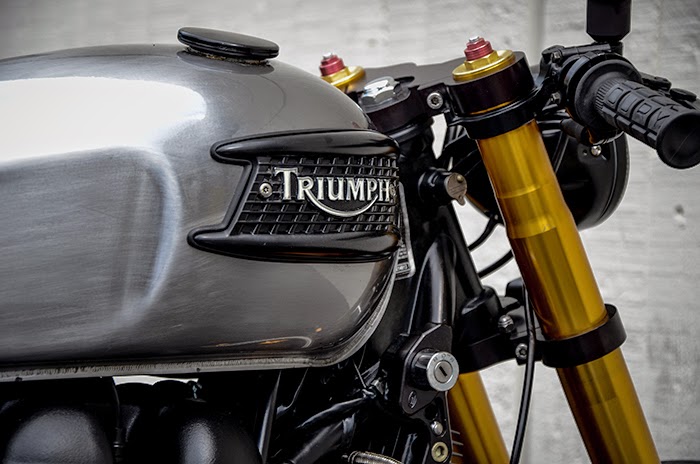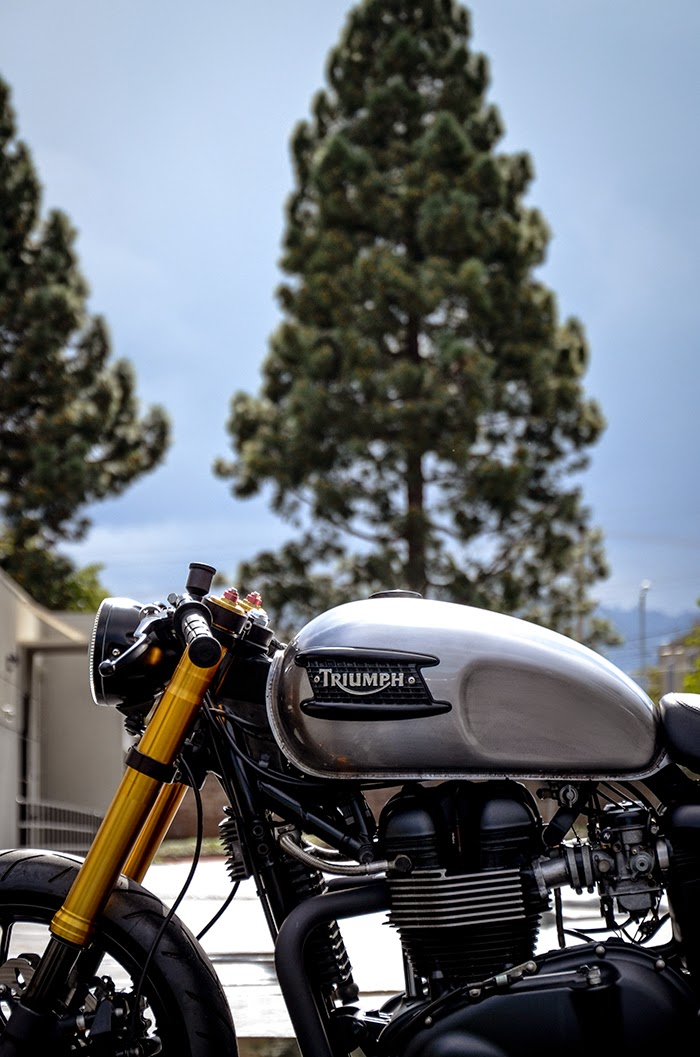 The Bullitt OG specs
2005 Triumph Bonneville Black
5-3/4 Halo headlight (LED ring)
Suzuki GSXR 1000 front forks
Suzuki GSXR1000 clip-on handlebars
Dual Galfer wave rotors
Blacked out Carrozzeria Aluminum racing wheels (3.50/6.00×17)
Custom bearings and spacers for Carrozzeria wheels
Pirelli Diablo Rosso Corse II tires (120×17 / 180×17)
Custom fabricated triple clamps
Upgraded steering head bearings
Custom front brake lines
Custom painted tank (stripped bare and clear coated)
Joker ignition relocation bracket
Custom hidden ignition button
Thruxton seat and custom matte black rear cowl
British Customs hydraulic brake reservoir
British Customs 2-into-1 exhaust
British Customs airbox removal kit
British Customs license plate relocation kit
Cateye rear taillight
British Customs front sprocket cover
K&N cone air filters
British Customs rectifier relocation bracket
KYB ZRX1200 rear shocks with blacked out piggybacks
Gold D.I.D. O-ring chain
19 tooth front sprocket
Upgraded 'Superlight' rear sprocket
Blacked out Classic Triumph tank badges
Blacked out gas cap
Blacked out carburetor caps
Blacked out heal guard
Blacked out Thruxton rear set and passenger pegs
Blacked out brake and shift foot levers
Custom side covers
Blacked out rear disk brake
Triumph knee pads
Oury grips
Blacked out levers
The bike is listed on e-bay right now. Go there now, make a bid, and take her home. It's that easy and they'll ship worldwide!
The Bullitt OG: ebay listing | Marin listing | Bullitt OG build