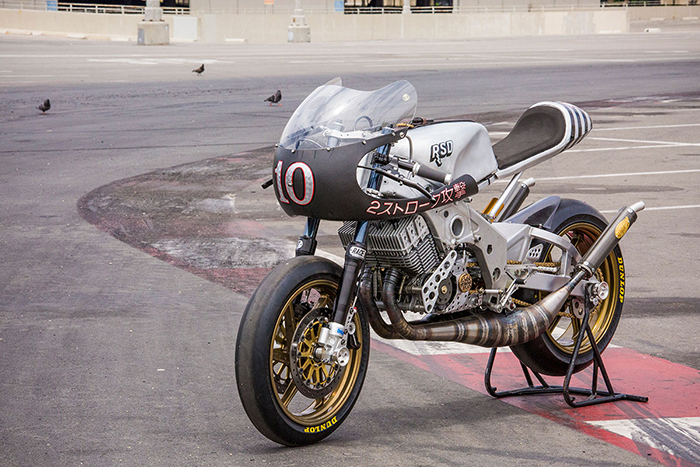 Roland Sands is no stranger to Born-Free, the annual Vintage Chopper and Classic Cycle Show in Southern California, and certainly knows his way around a a vintage chopper. Surely he could build a custom chopper with some RSD flair that would appease the masses…but that's not Roland. This year, when Sands got the invite to be a Born-Free builder, he went a totally different route. What could he bring to a vintage chopper fest that would stir the pot? How about a crazy-cool two stroke race bike?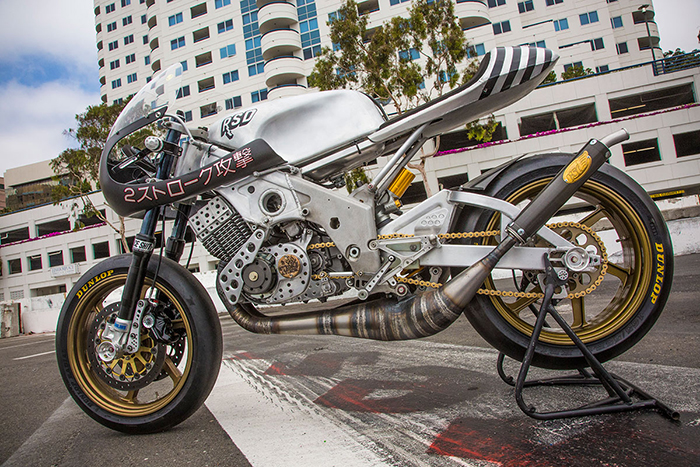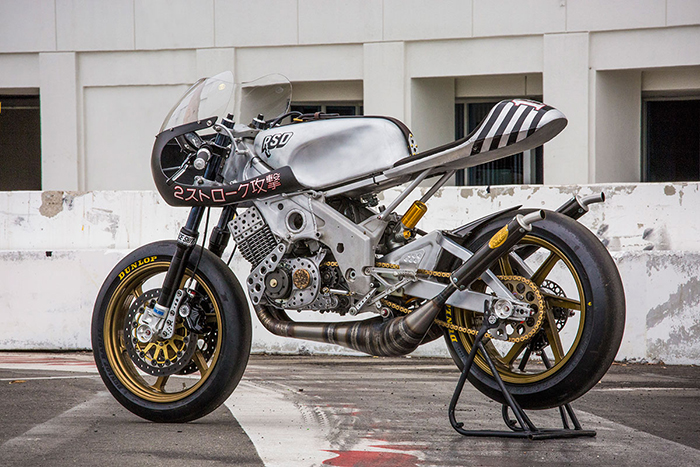 The RSD '2 Stroke Attack' is powered by a 1974 vintage Yamaha RD 400 motor wedged into a 1997 TZ chassis. Roland used to race 2-stroke machines – he was the AMA 250 GP Champion in 1998 – so he felt right at home wrenching on the old smoker. Slim, light and agile with some quality suspension and components, the 2 Stroke Attack means business.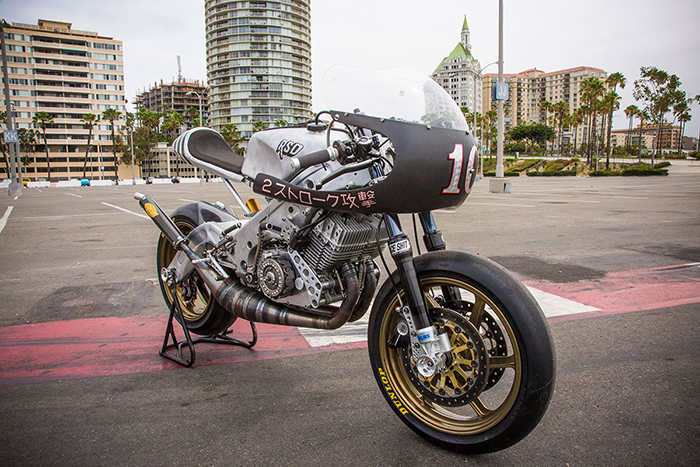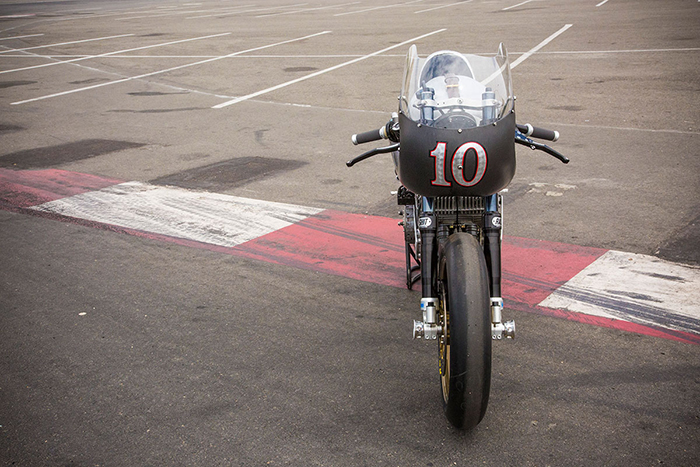 Over the years, the Born Free shows have started to broaden both in terms of styles of bikes and in attendees, there's no doubt this was still a relative lone wolf in a sea of choppers and bobbers.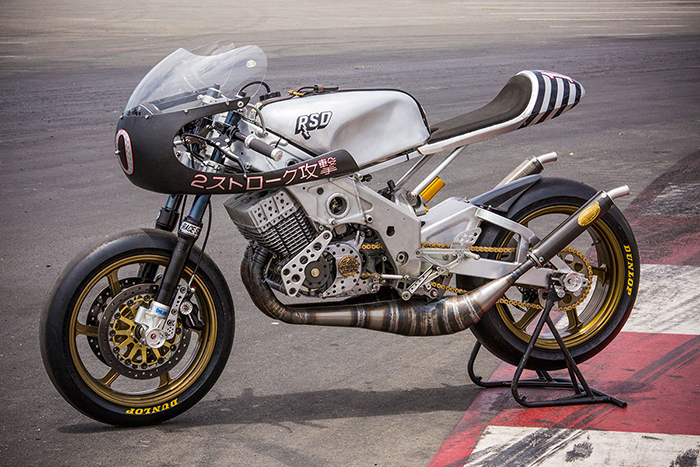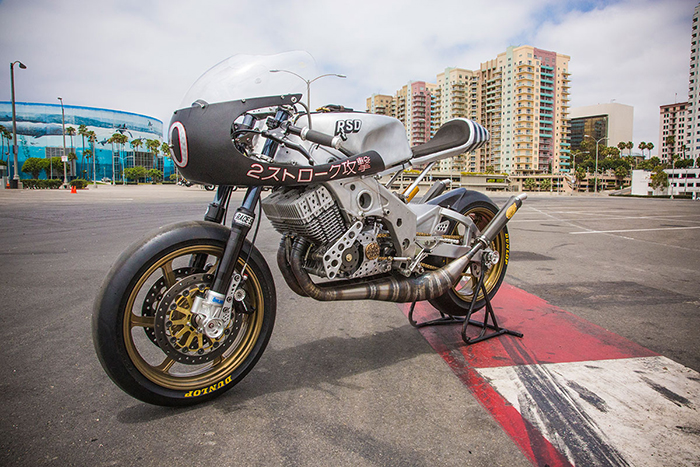 Roland already had a personal stockpile of TZ250 GP parts from his racing past he could pick and choose from. Anything he didn't have on-hand was pulled from the shelves of Team Roberts Grand Prix race bikes. All fab and build work was done by Roland and the team at RSD including Aaron Boss and Scotty Diminick.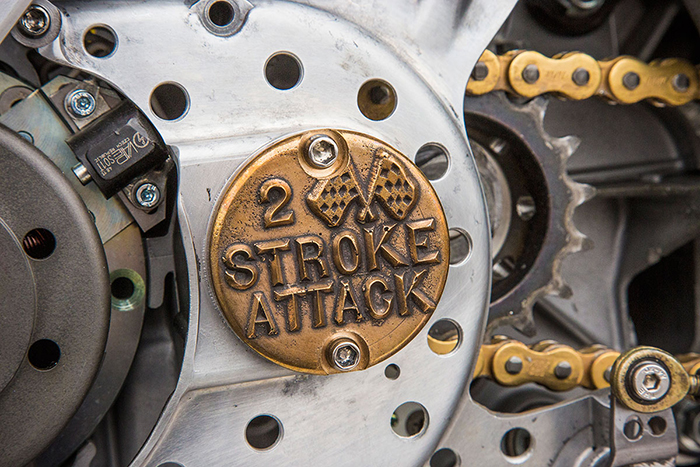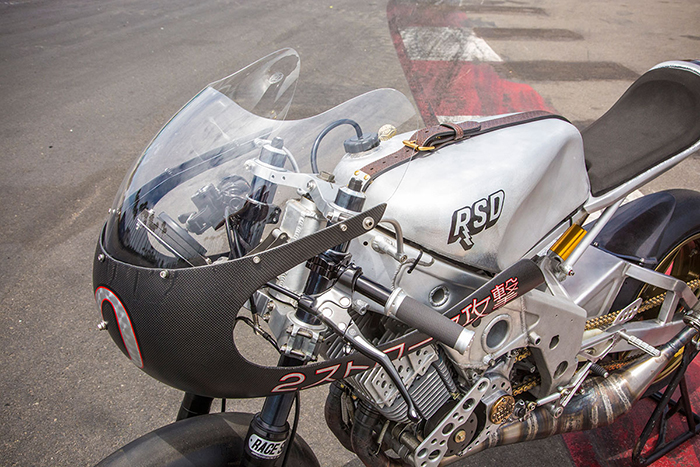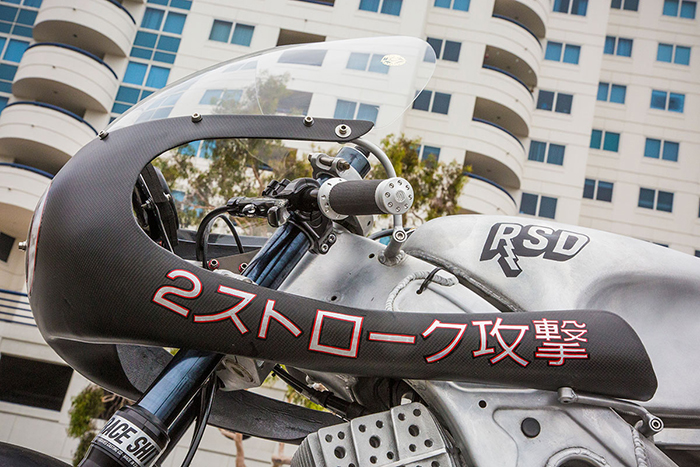 The front fairing is a carbon fiber piece with custom aluminum hangers and has 'Two Stroke Attack' silver-leafed across the sides.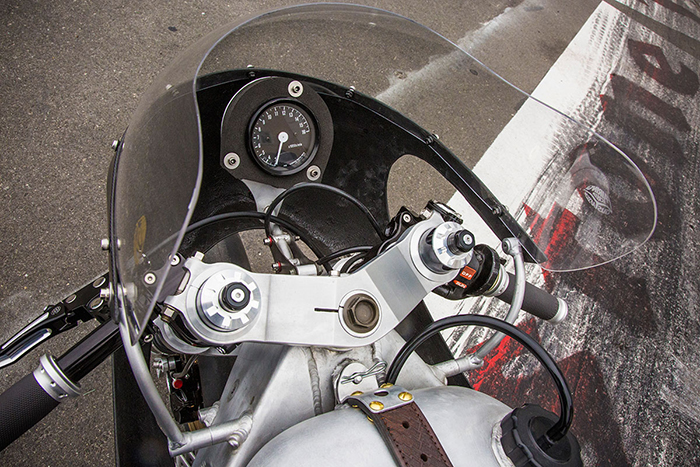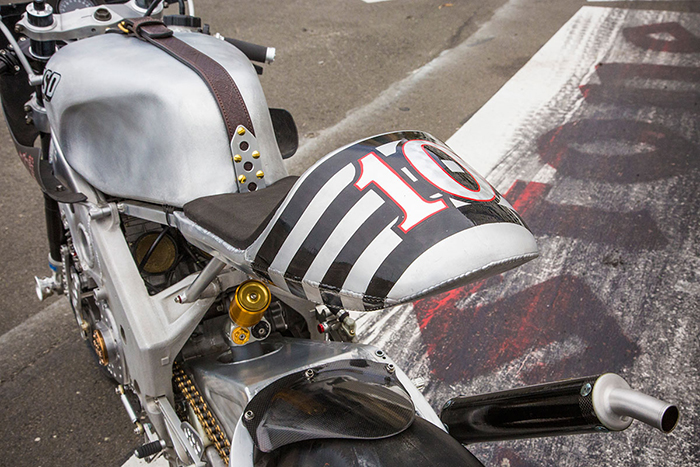 Stock gas tank and hand made tail section are in raw aluminum and feature pinstriping by the undertaker.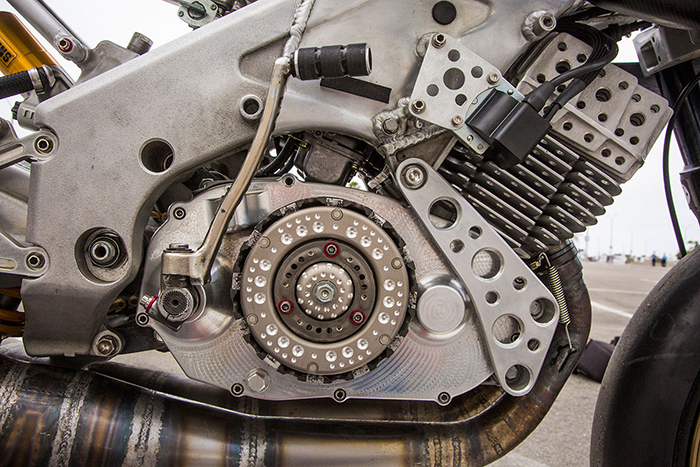 The engine work was done by renowned two stroke RD tuner Ed Erlenbacher and features a rare dry clutch kit comprised of parts from around the globe as well as vintage OEM TZ race parts. Dry clutch, 2-stroke cafe racer? Is it just us, or does anyone else want to give this thing a rip badly?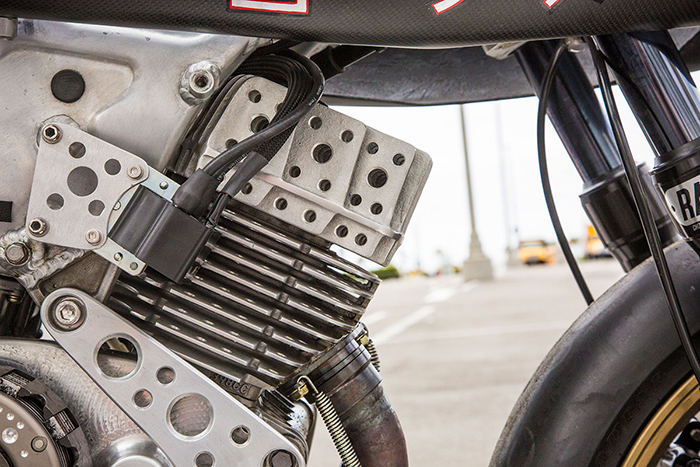 With Ohlins up front and in the rear, magnesium race wheels from Roland's actual championship winning 250 GP (how cool!), Webco heads, Dunlop slicks…this thing has racer written all over it.

Roland and crew have managed to pull together a bike that blends vintage and modern, racer and street, raw and refined, into an overall winner in our opinions. What do you think of the 2 Stoke Attack?




Roland Sands Design: Web | Facebook | Twitter | Instagram