A special special edition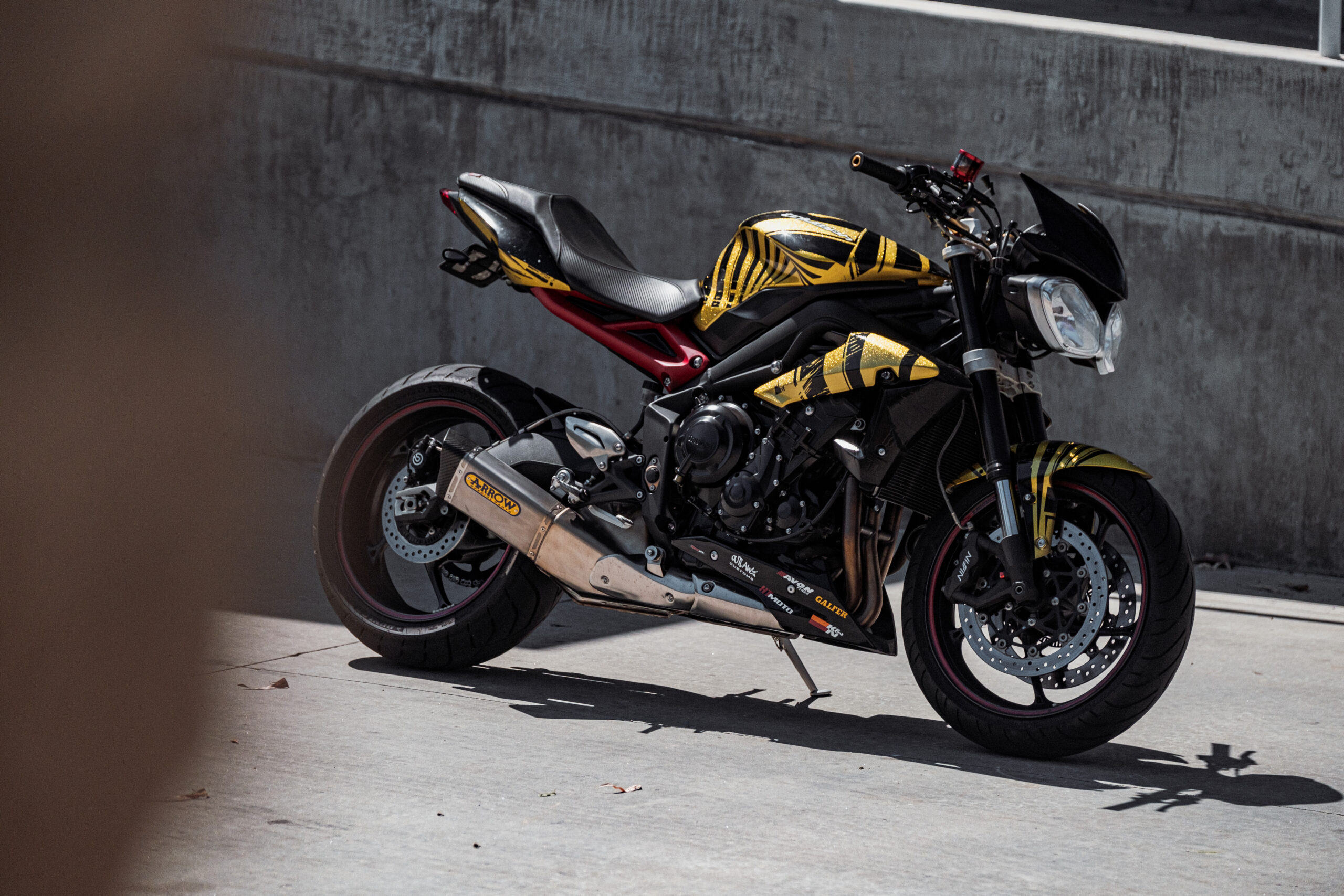 Do you want to be a badass? Do you want to ride a motorcycle that is hardwired directly to your brainstem and capable of switching direction with your every thought and input? Do you want to pilot a motorcycle that enables stability and confidence while allowing you to rail through a turn at 120 mph and embarrass the biker bro who "says they're fast" because they went out and bought a liter bike and rocks 1" chicken strips?
If you answered yes then, you'll want this Street Triple R….you NEED this Street Triple R. The British in-line triple is heralded as being one of the smoothest and most refined naked sport bikes to exist in the last decade.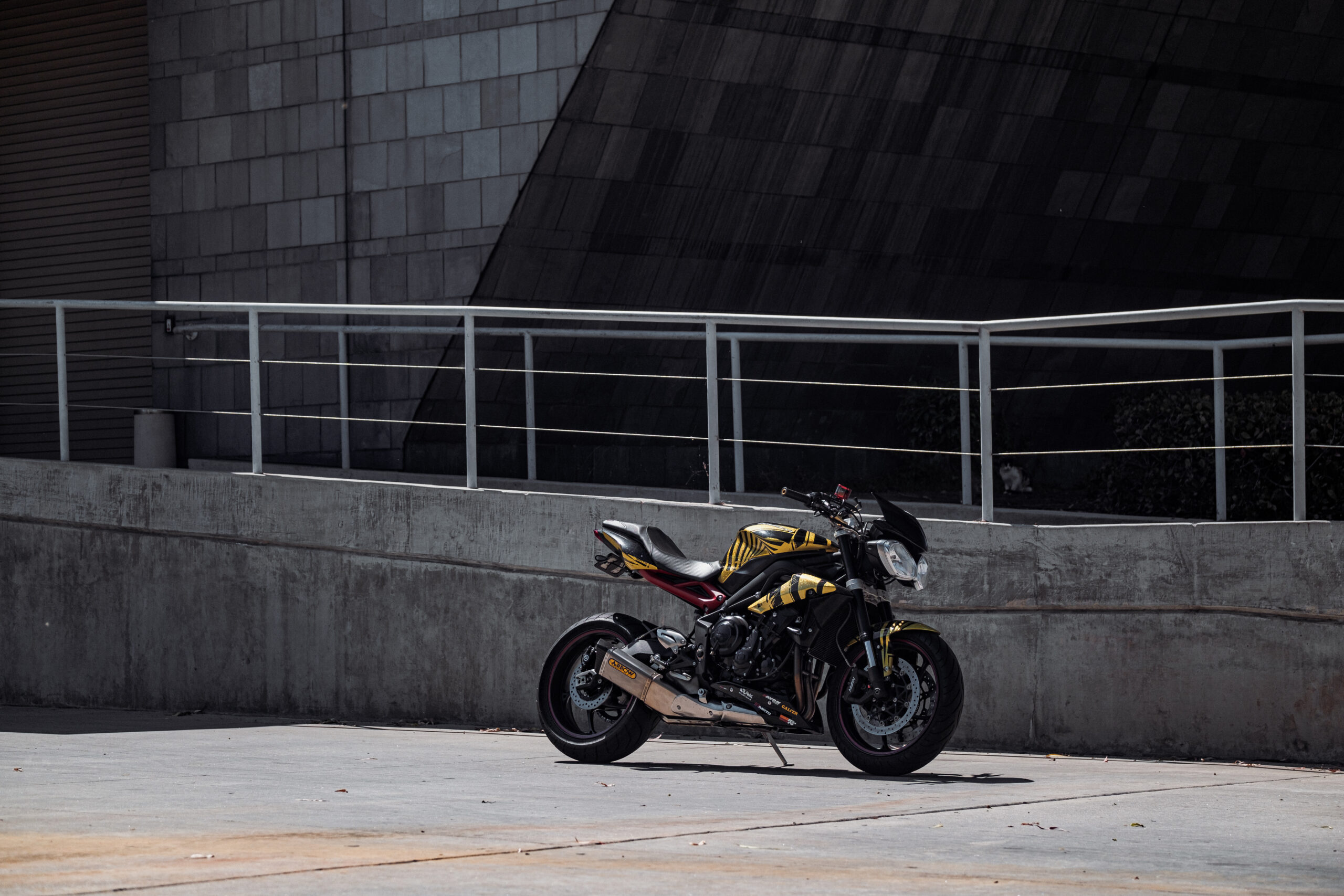 This price is a steal and you get it for less than at a dealership as you're not paying taxes or other fun dealerships fees. It comes with a whole bunch of juicy extras too. Cash in hand.
This bike slays harder than any other 675cc Street Triple R on the road. – Sam Bendall
ABOUT THIS BIKE
In 2014 Triumph launched a handful of Street Triple R Special Editions in collaboration with stunt riders Ernie Vigil and Nick Brocha. Each triple came with a custom paint job that represented Nick and Ernie. 15 in red and black and 15 in blue and black. All bikes came with a deafening loud British Customs shorty predator pipe, power commander with a performance tune, bar end mirrors, K&N air filters, steel braided brake lines, HT Moto Saddle, fender elimination kit, and custom fabricated slim-line stunt cage which I still have but have since removed. I will likely sell the stunt cage separately.
This Triple was made as a one-off. A special special edition if you may, in gold flake. It is the only one in existence. Some will call it garish. Others will love its ostentatiousness. I hate it but love it even more. Some of the logos on the rear and side plastics and front cowling have been Superwrapped in black vinyl and can be removed if you desire.
Additional accessories include Arrow exhaust, Rizoma front brake master cylinder, gold Renthal street fighter bars, AGV C5 adjustable brake levers, Bonimici adjustable rear sets, Moto Gadget m-pin blaze front turn signals, and Rizoma cafe drop turn signals on the rear, and Motodemic Dual Round Adaptive Headlights.
The bike also comes with a fresh set of Dunlop Q3+ tires that saw one day at the track and have 3 more track days in them or 3000 road miles if your plan is to use this for commuting or canyon carving.
Because this is the "R", it comes with a fully adjustable suspension (Preload, Compression, and Damping) front and rear.
The title is clean but will need to be registered in new owner's specific state, unless that state is Wisconsin.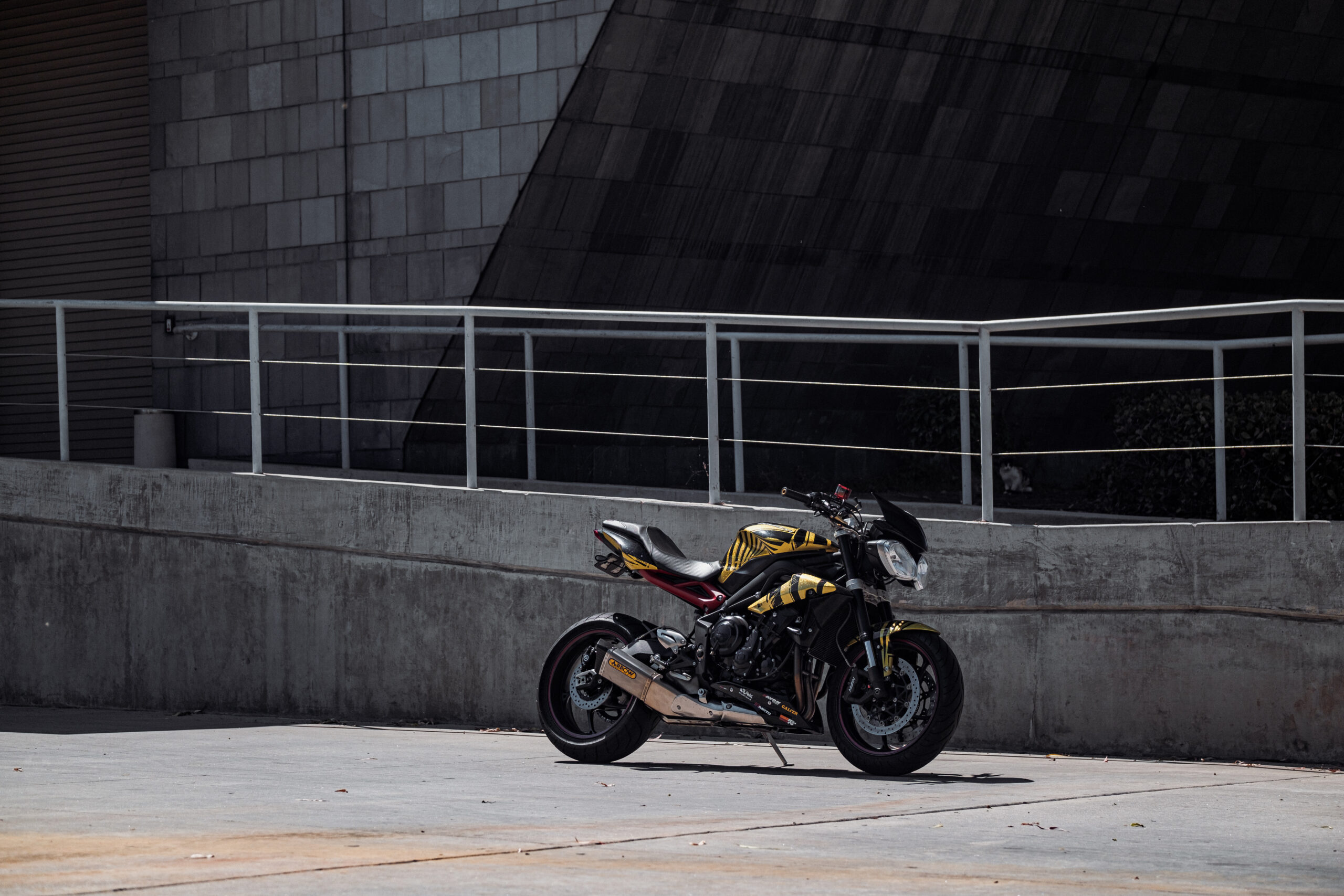 MAINTENANCE AND MILEAGE
Mileage: 5,459
Full Synthetic Oil and K&N Oil filter replaced after every second track day. Air filter cleaned and oiled every third track day.
The front and rear brake fluid were flushed two track days ago or within the last 5 months. It's currently running Motul 5100.
Chain cleaned and lubricated before every track day or every 500 miles.
This bike has always been stored in a garage.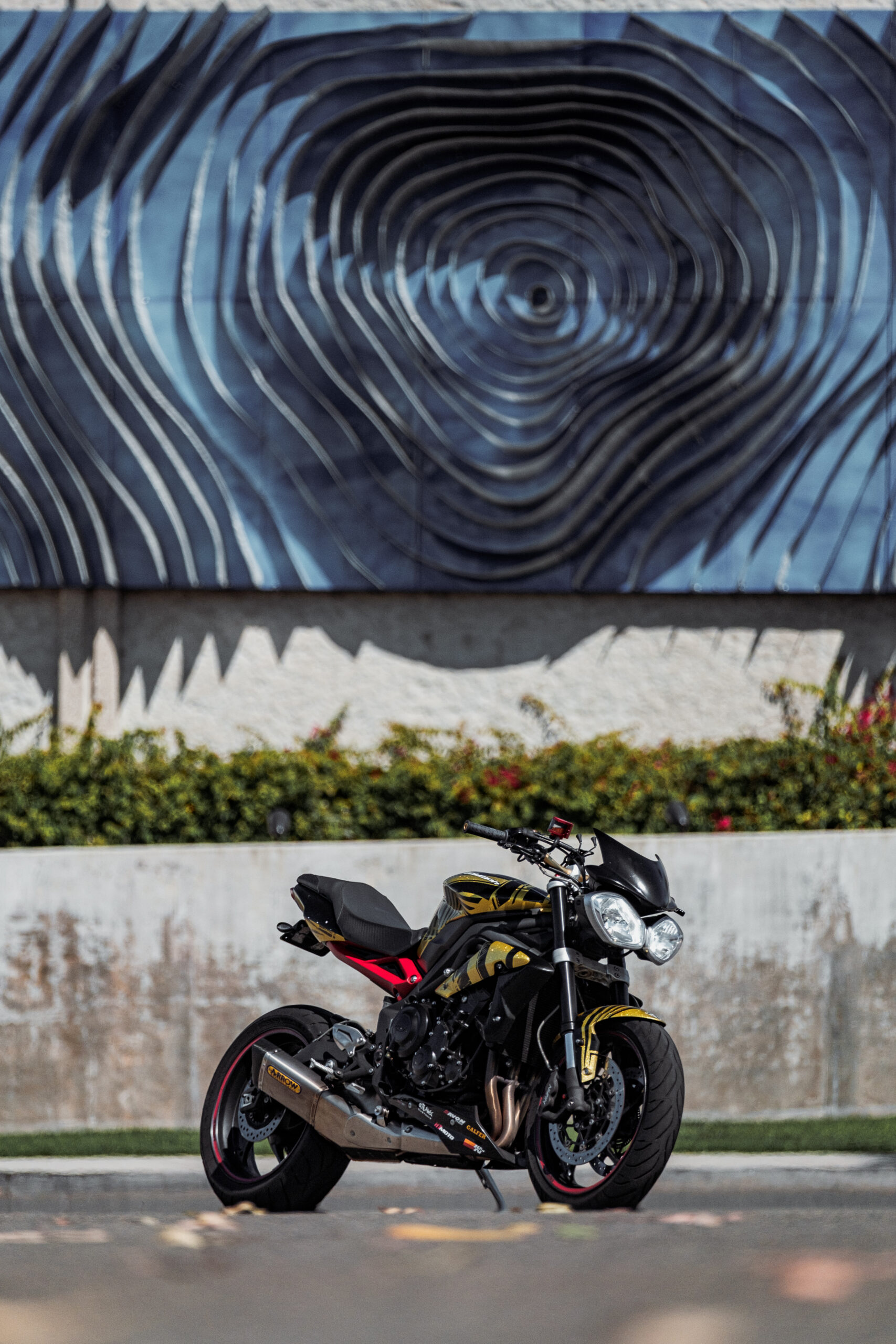 ANY DAMAGE?
I'm not one of those guys who is going to tell you this bike is a trailer queen or boulevard pimp. It has some very minimal cosmetic scuffs. It saw a small drop at a very low speed on the track. The only damage was scuffing to the left side outermost plastic, the motogadget turn signal (still works), clutch lever end, grip, and foot peg. Engine cases were completely protected by the newly installed GB Racing covers. Handlebar and fork alignment is perfect.
Both rims have a slight dent from hitting a pothole on Streets of Willow but the bead is secure. I've done three track days on the bike since running into that stupid pothole. Don't mess with it. It's fine and you wouldn't even notice it unless I told you, which I just did.
DOES IT NEED ANYTHING?
I'd toss on some new front brake pads if you're going to the track or plan to ride very aggressively. If you're using it on the street I would say change them out in 1000 miles.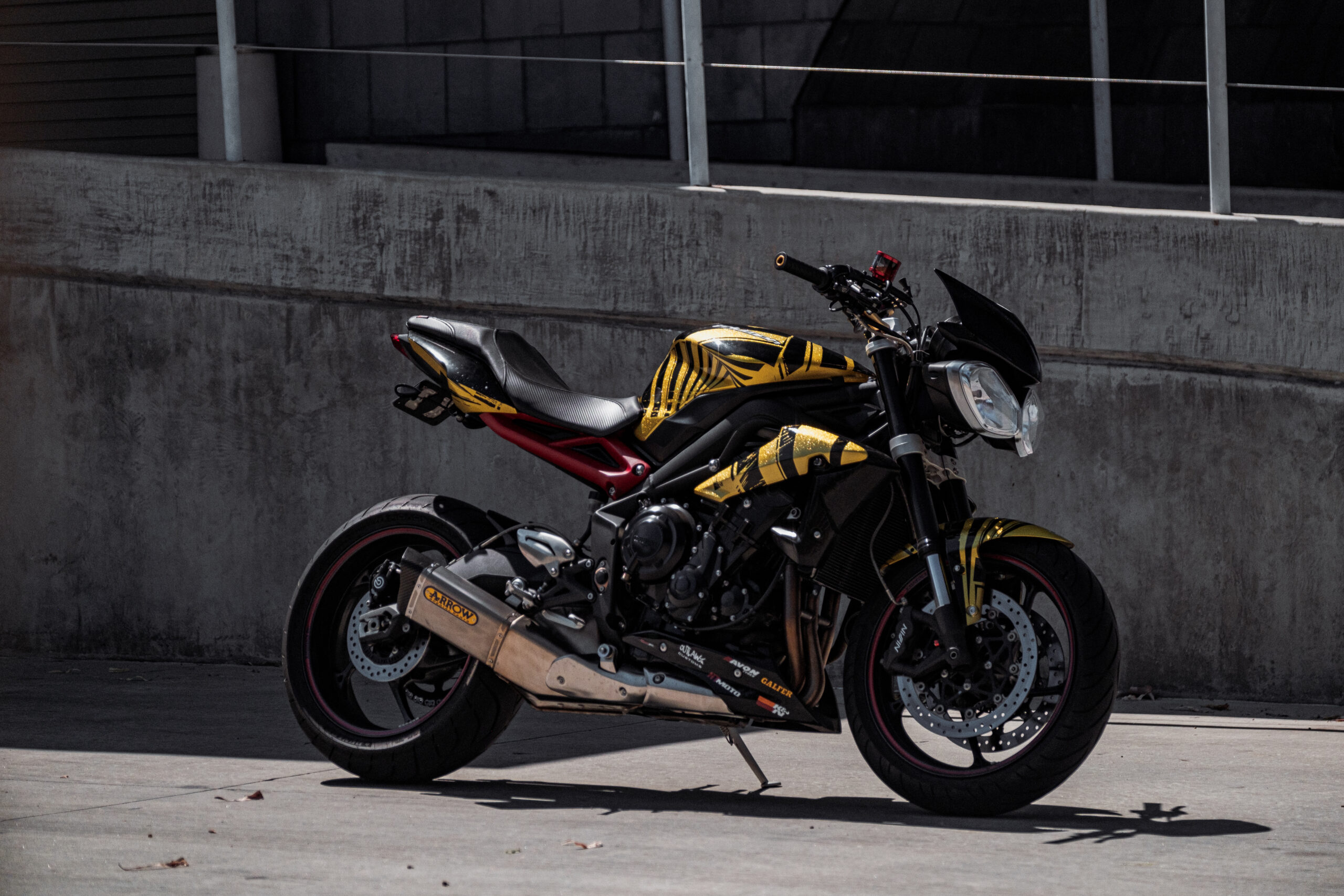 PRICE:
$7,000 with stock headlights with upgraded HID bulbs and everything already on the bike.
$8,000 with Motodemic Dual Round Adaptive headlights and everything on the bike.
If interested in the bike, drop us a line here and we'll relay direct to the owner.
– – –
Words and photos: Sam Bendall