BC X SoE
It's no secret that we're big fans of British Customs. We've been working and building with BC since 2007 with our very first Bullitt OG. On a recent visit to the BC garage, they let us know about an exciting collaboration they've been working on with State of Ethos.  If you haven't heard of them yet, State of Ethos is a rad motorcycle lifestyle brand that makes "functional casual and technical wear with a timeless aesthetic you could wear through hell and back." They're filmmakers, photographers, artists, designers, and craftsman, bursting over with the inspiration of everything and were raised in the deserts and shorelines of Southern California and Baja, Mexico. That's basically us too, so we've been following SOE since they first burst on to the scene.

Their new capsule collection pays tribute to the free spirit ethos of two brand's cultures coming together to create a collection of apparel made for the rigors of the road. Their capsule collection just dropped today, and is limited to 50 pieces of each style. When they are gone they are gone so don't miss out!
Check it here.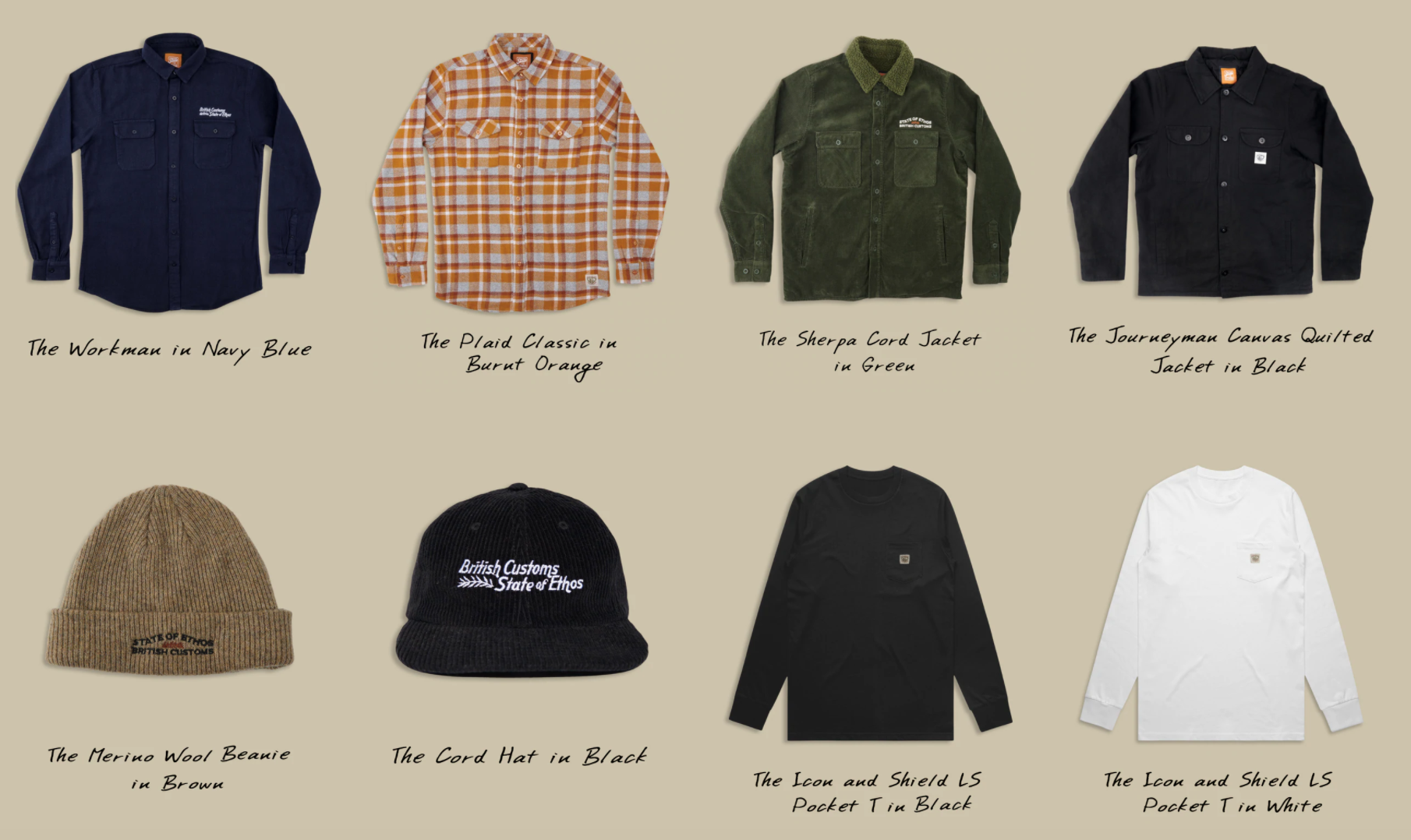 An Afternoon In The Dust
Get a first peek at their partnership video, entitled "An Afternoon In The Dust" featuring SoE brand ambassadors brappin' BC custom Scramblers in State of Ethos' backyard playground.