There has been a lot going on lately, and quite a few updates to the Bullitt OG2. Meaning, we're totally behind on updates so we'll do our best to knock them out, in the order in which they happened. I'm some cases, we kind of forgot to let off the gas so we might backtrack a step or two.
First up: British Custom's Retro Headlight Ears and some gold tank "badges".
The billet aluminum feels super high-quality. The installation was a breeze and the ears are a massive visual upgrade over the stock units. You can get yours here, and get 10% off while you're at it!
Next up: Gold tank badges.
Did we ever mention that we loooove gold? Well, maybe we don't love it as much as Austin Power's Goldmember, but it seem to jive with some bits on the bike. Actually, a burnt bronze like we had on the Bullitt 821 would be pretty rad, and got us thinking about ceramic coating the new exhaust, but that conversation's for another day.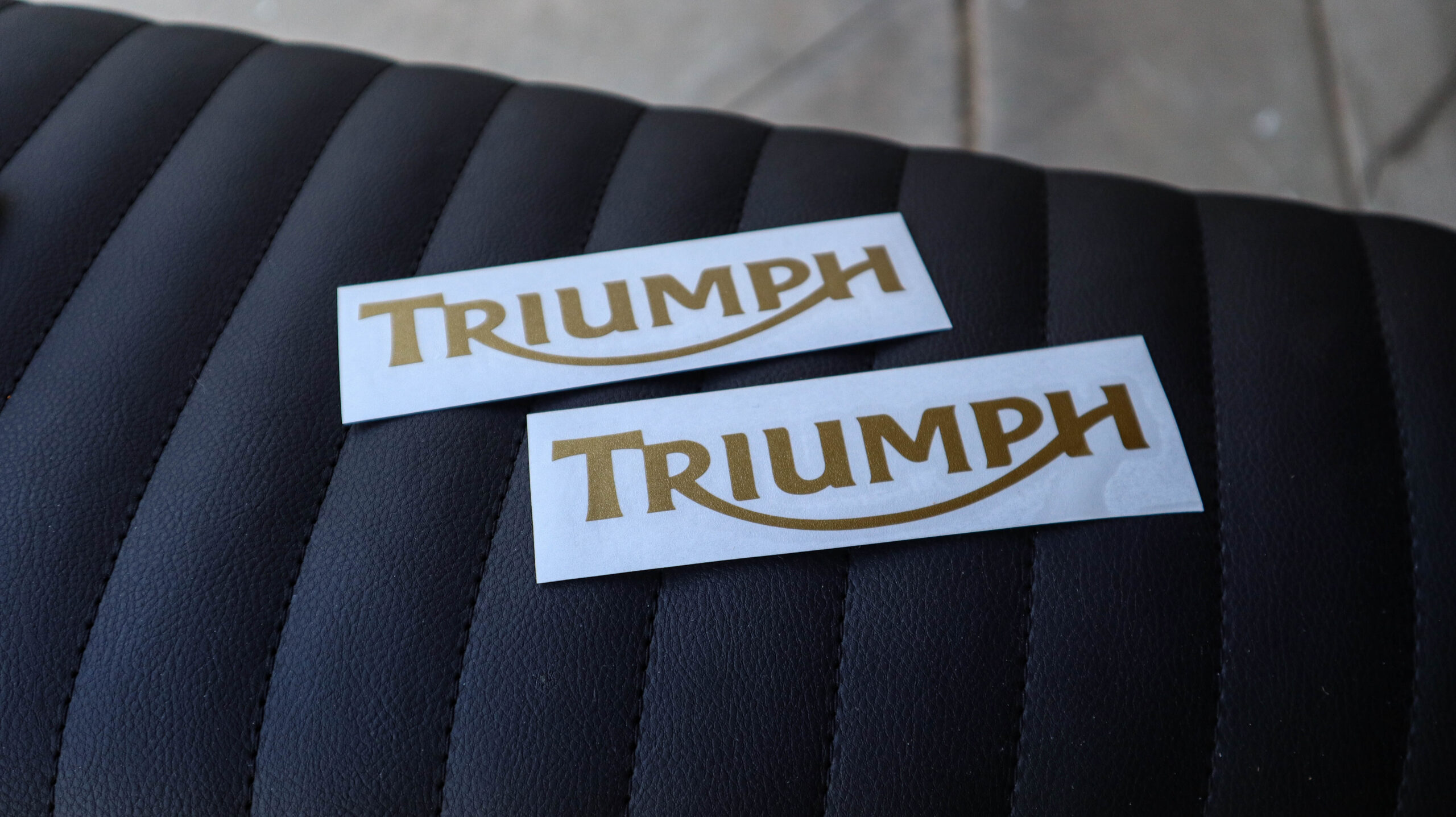 We sourced a vendor on Etsy and had some die-cut decals made in gold to match the gas cap and a few other details. Knowing that custom paint is the ultimate goal, these will do just fine for now.