Silent Supermoto
As we get excited for another iteration of the One Show in Portland, OR we took a minute to reflect on some of last year's favorites and one in particular came to mind; Huge Moto's custom Zero FXS. The One Show is known for their inclusiveness of all makes and styles, yet it still predominately consists of petrol-burning machines, making Huge Moto's electric supermoto stand out even further from the crowd.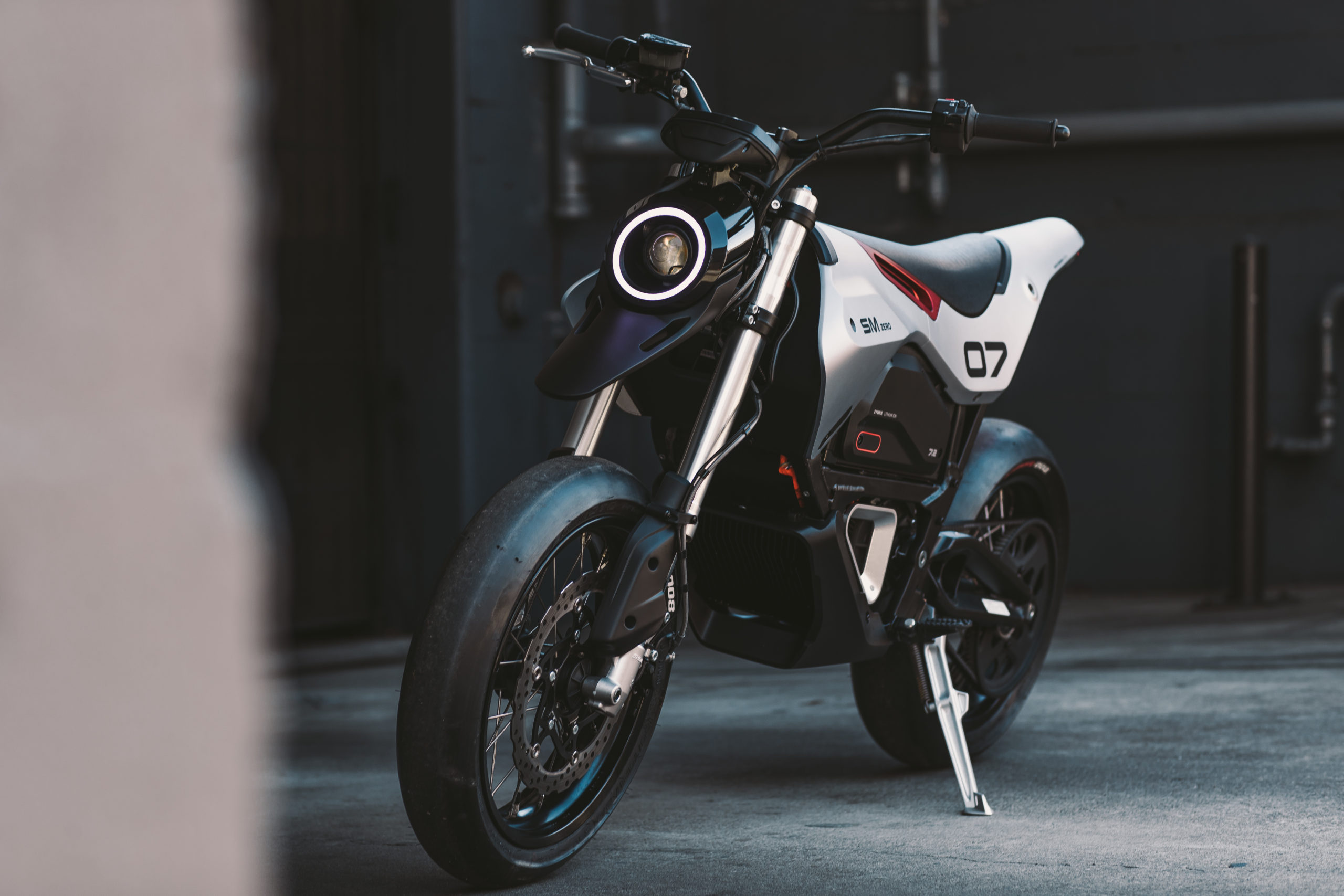 The Zero FXS is a fun, lightweight electric supermoto-styled bike from the Scotts Valley, CA manufacturer. In stock form, styling is already pretty clean and straight forward but even solid stock designs can be improved upon with the right minds at work.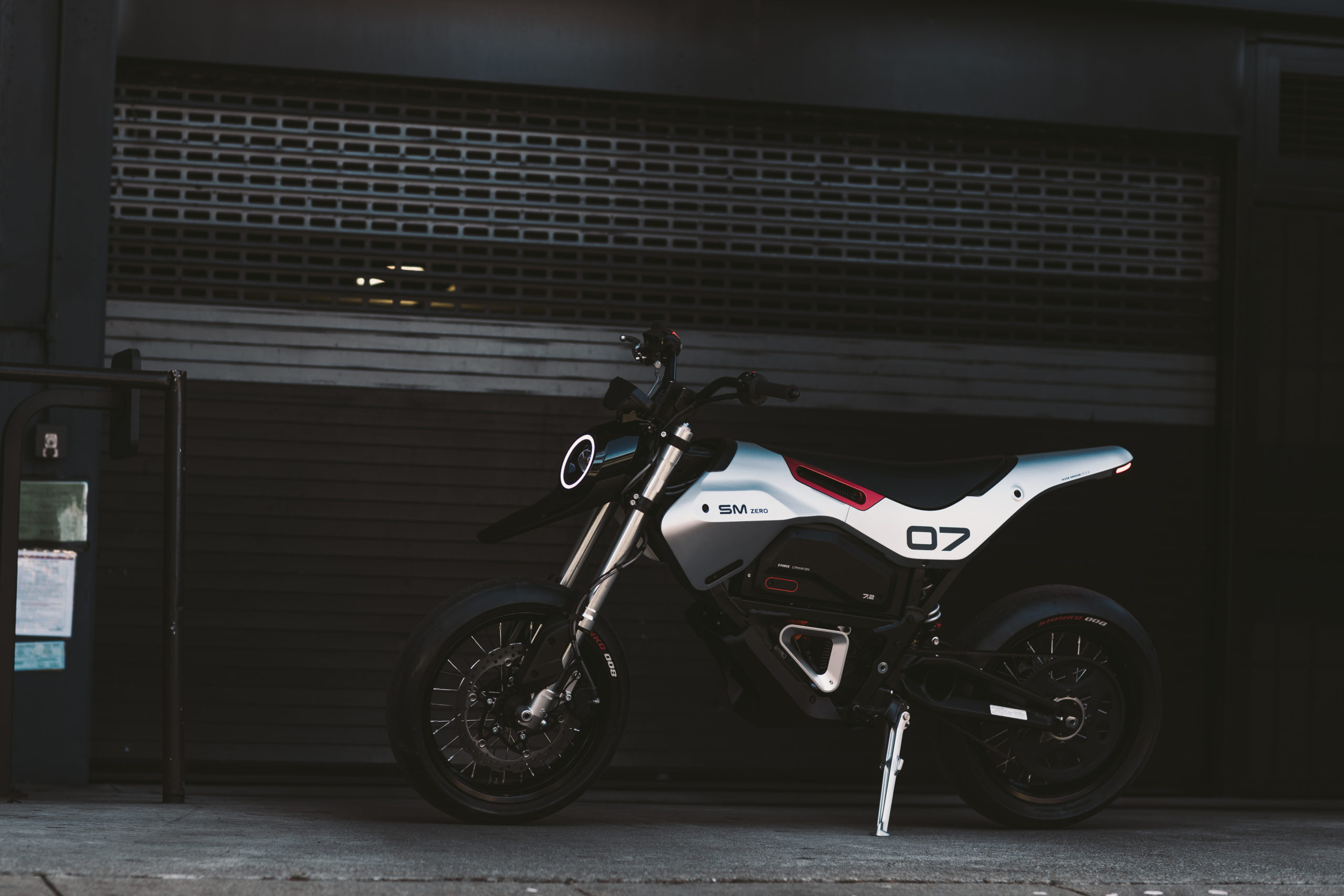 Last year the custom FXS garnered a lot of interest and our friends at Bike EXIF immediately reached out for a feature. While much of the background and details can be seen on EXIF, we feel the build certainly deserves another moment in the spotlight here and Zero Motorcycles graciously shared these killer photos from Aaron Brimhall with us.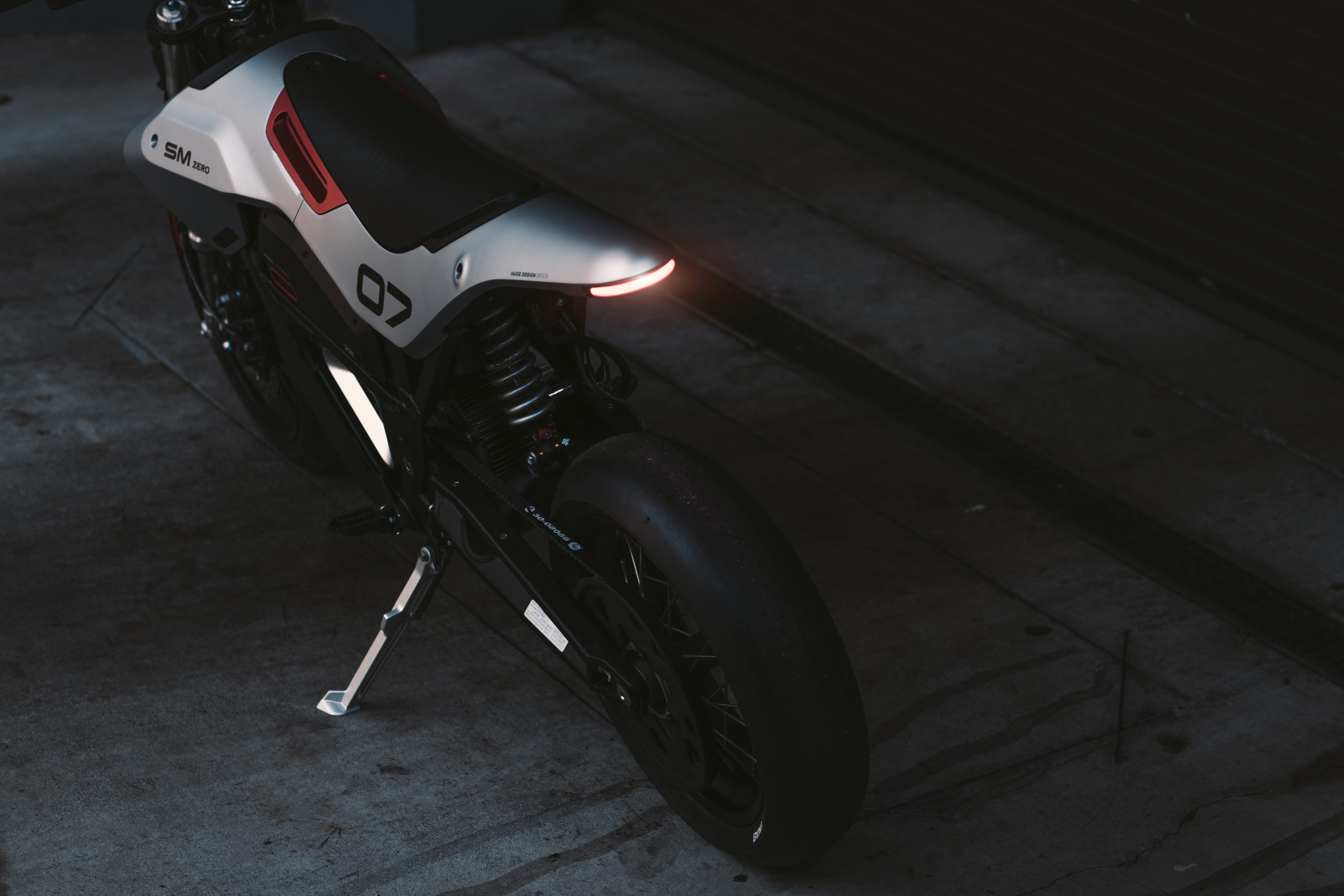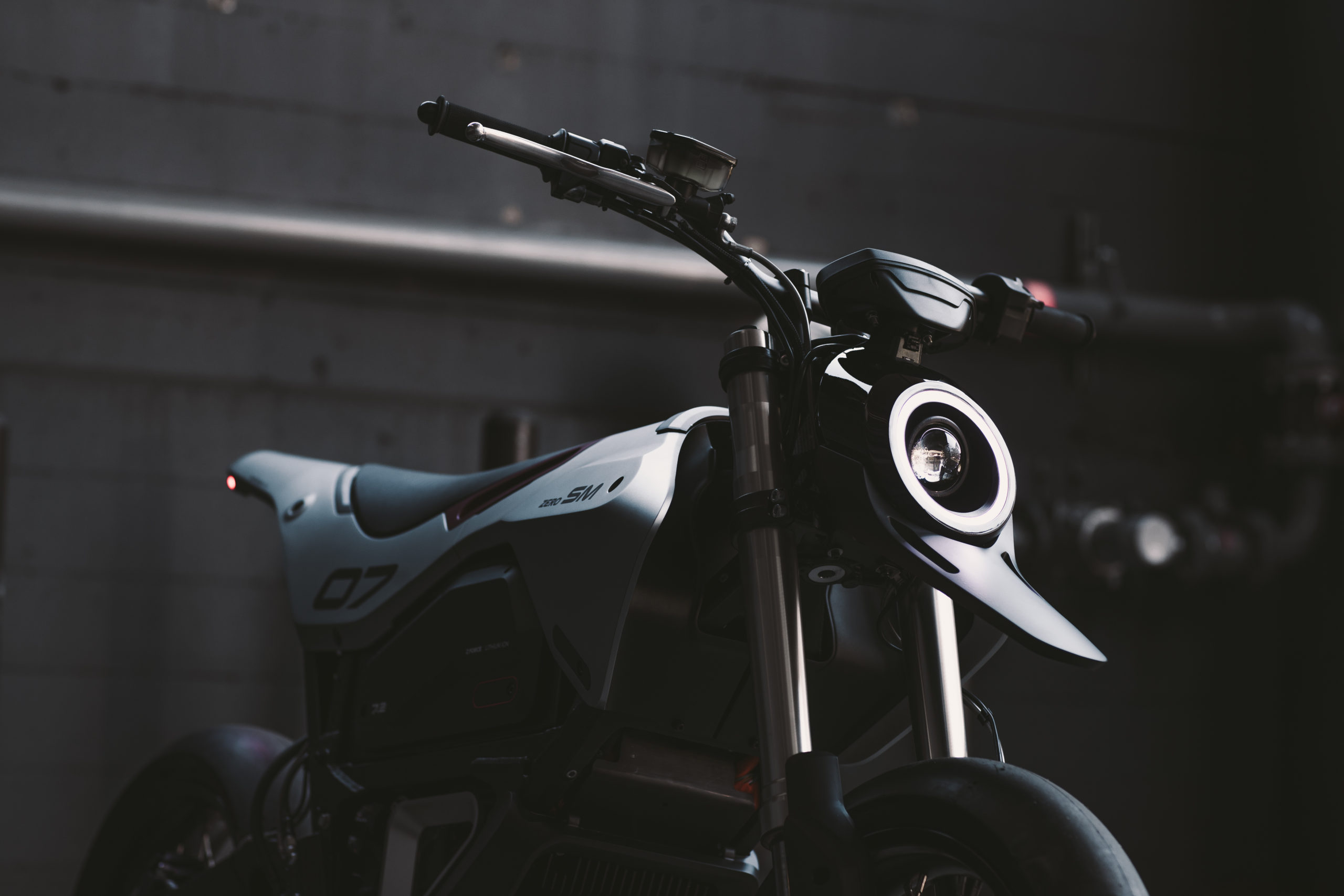 While Huge Moto agreed to not hack up the frame, the team at Huge Moto turned their design plans towards an improved aesthetic. The main plan was to create a flow across the top of the bike, drawing eyes away from the electric components and frame, and focusing more attention and 'visual weight' on the front end.
For an improved ride, the Zero FXS was fitted with a high-end Fox Racing shock in the rear and new wheels all round: 17-inch Sun rims custom laced onto off-road hubs from the Zero FX.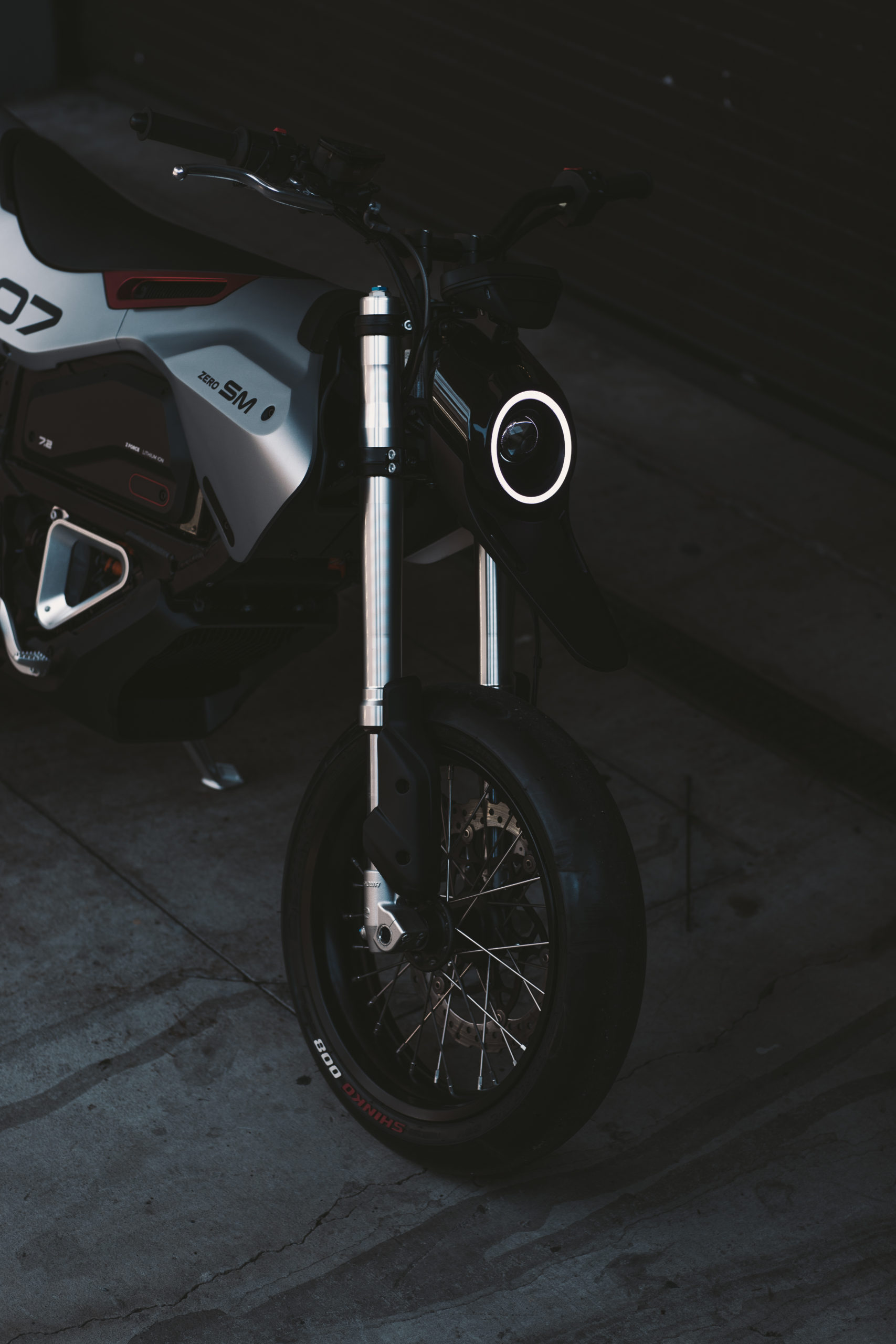 The dirtbike look and feel of a typical supermoto was retained with a long flat seat and tail along with a visually similar front beak. The headlight with halo LED adds a modern touch to the overall feel.
We love the subdued color palatte chosen for the bike and while the bodywork is not handformed metal – it's CNC machined out of ABS thermoplastic polymer – it still has that raw look to us. The little touches of red along with the modern head and tail lights complete the look giving us a clean and simple feel on a undoubtedly high-tech machine.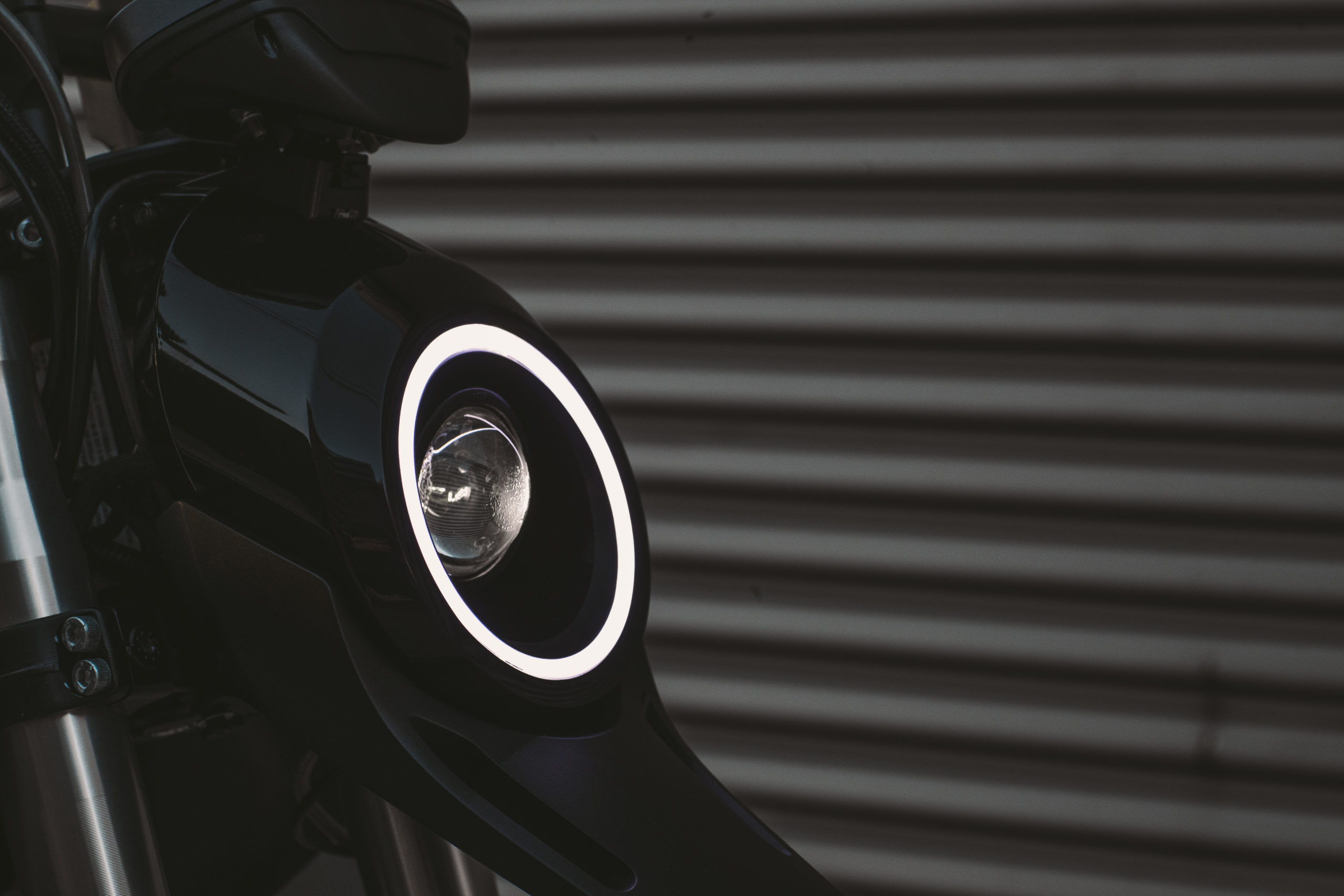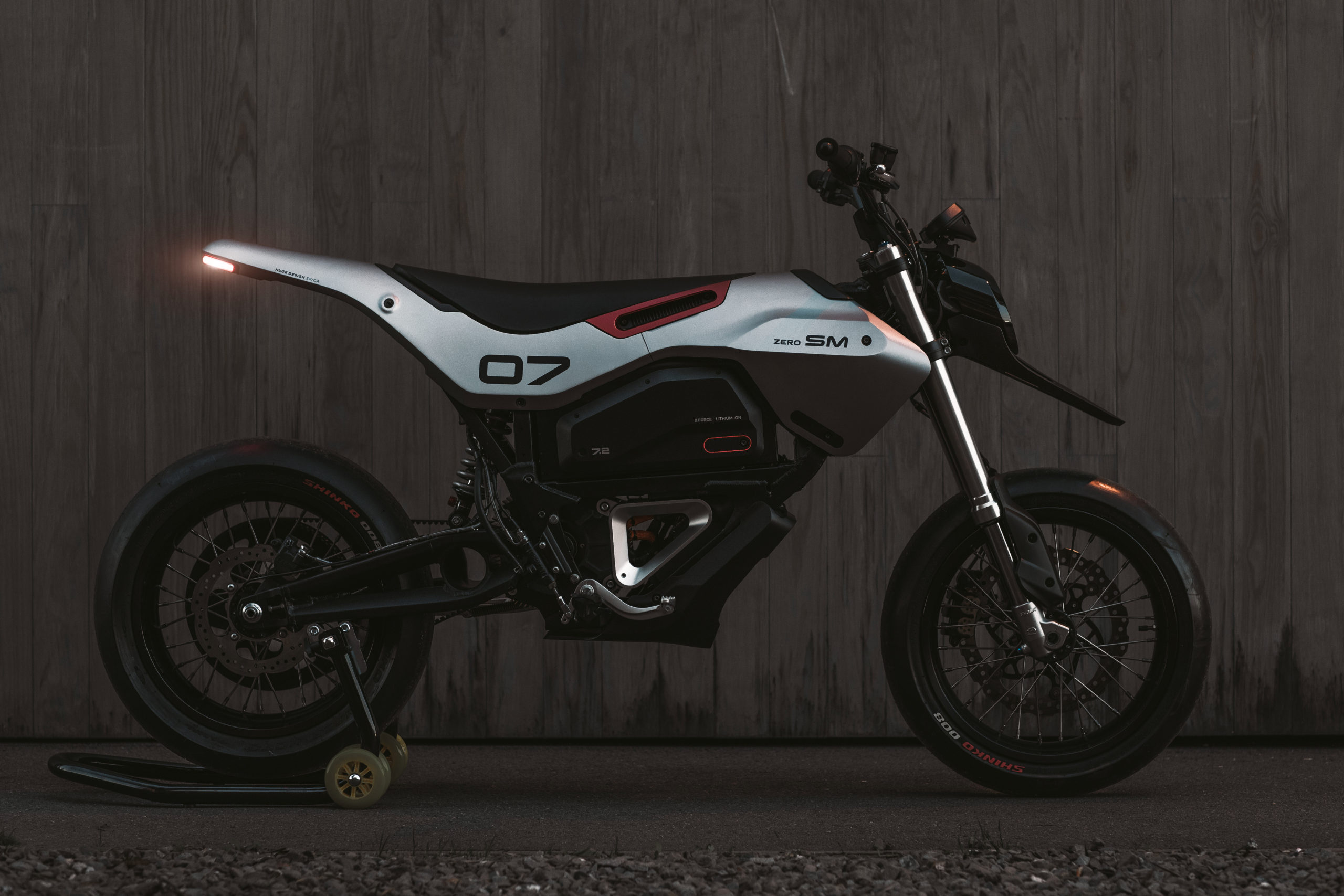 And after building our very own Ducati Hypermotard "Bullitt SP", we've been in love with the supermoto styled bikes and have been looking for our next bike in the category. And after pining over these photos of Huge Moto's creation, it has us taking a hard look at Zero's FXS.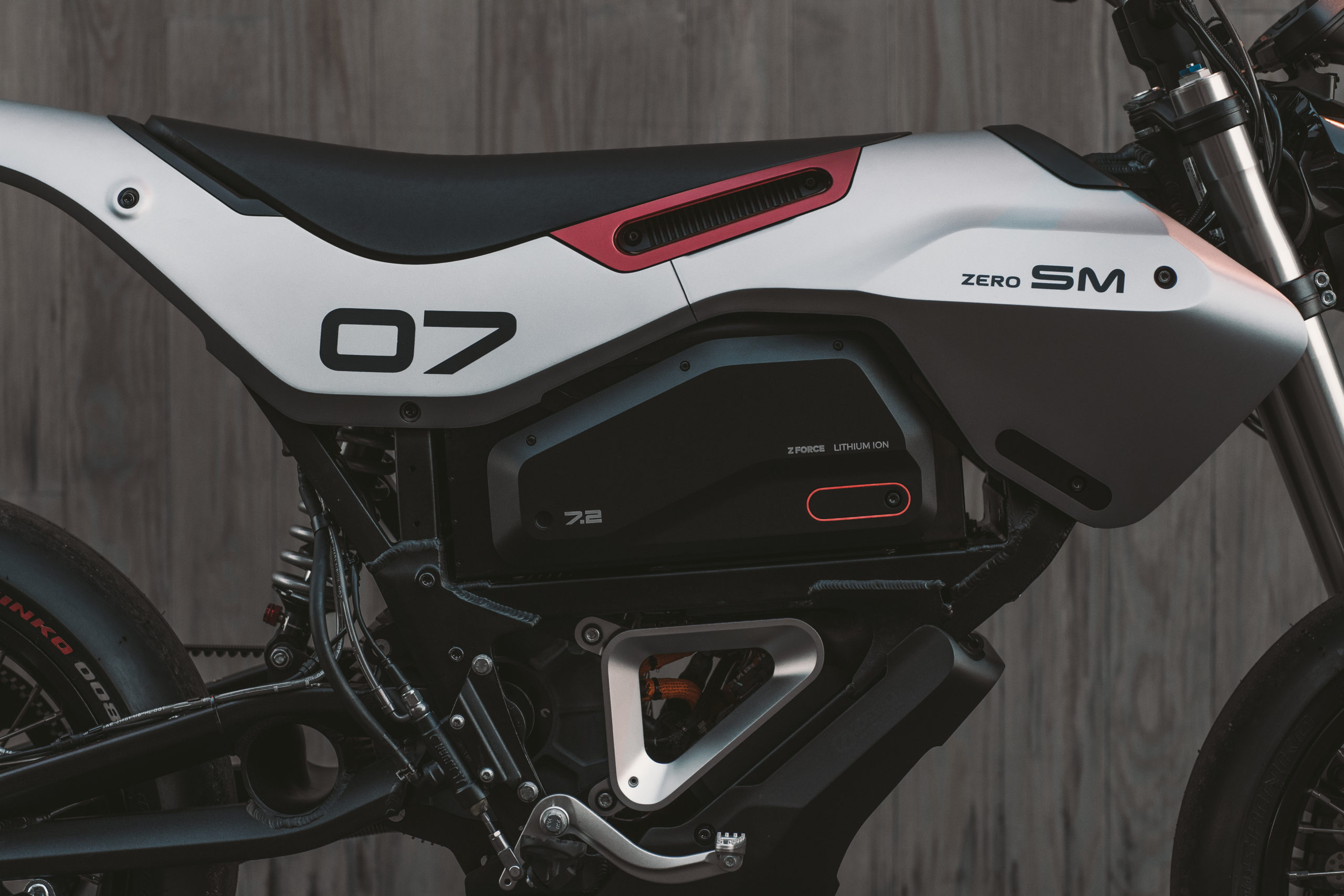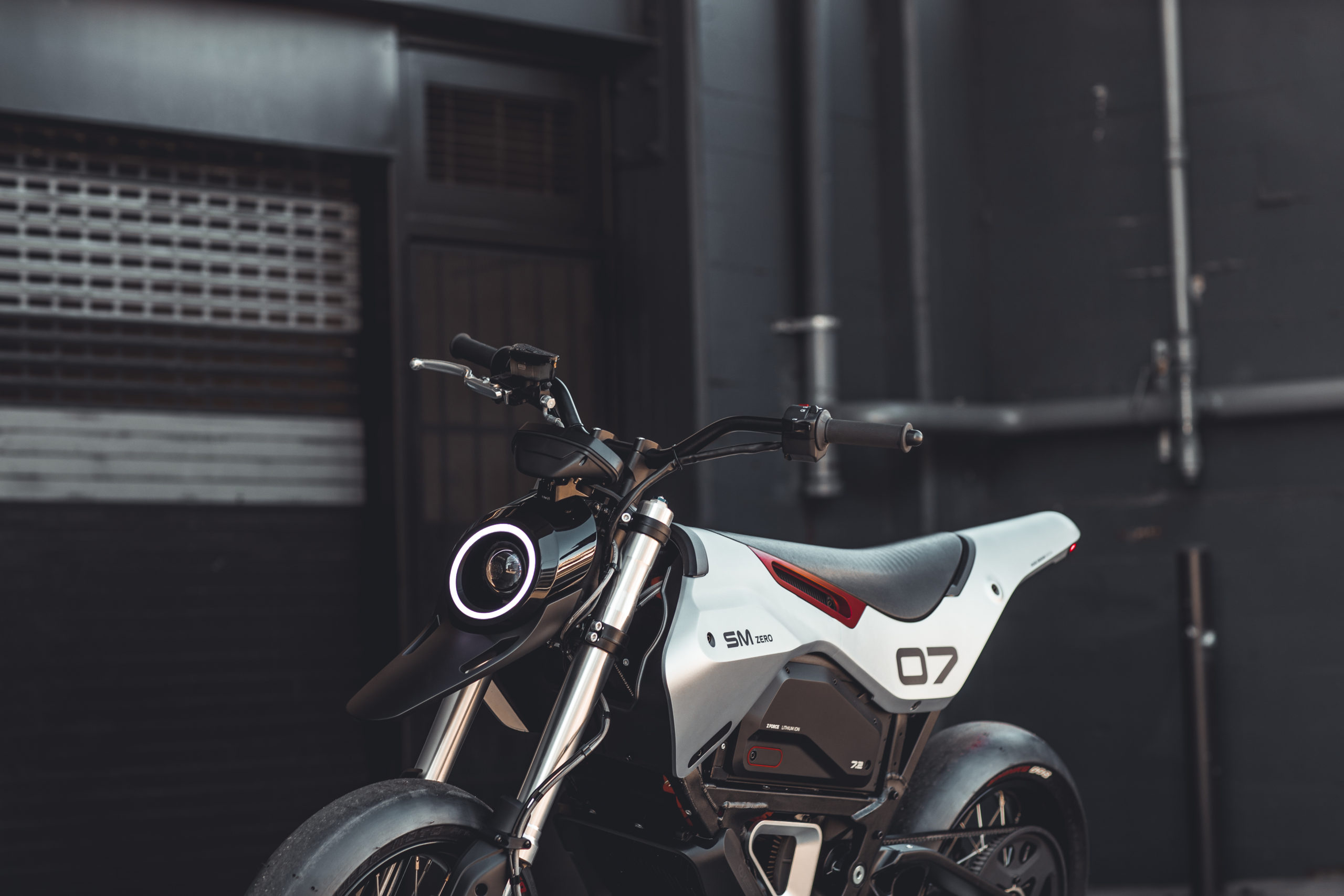 What are your thoughts on the build, or even electric bikes in general? Is this is bike you'd like to have in your garage? Let us know in the comments below.
Huge Moto | Facebook | Instagram | Zero Motorcycles | Images by Aaron Brimhall