Life is a one way street
Dresden, Germany based Hookie Co. is a custom motorcycle shop that has a passion for building unique motorcycles. As previously noted, they have a paired-down aesthetic that we here at The Bullitt love. And while they have built customs based off a number of different marquees, it's become clear that BMWs are a favorite at the Hookie Co camp. They've actually built "moto kits" that you can purchase, and with no cutting or welding, can build your very own custom BMW R nineT. And if building your own isn't your thing – you can purchase the fully baked version dubbed the Grey Chameleon.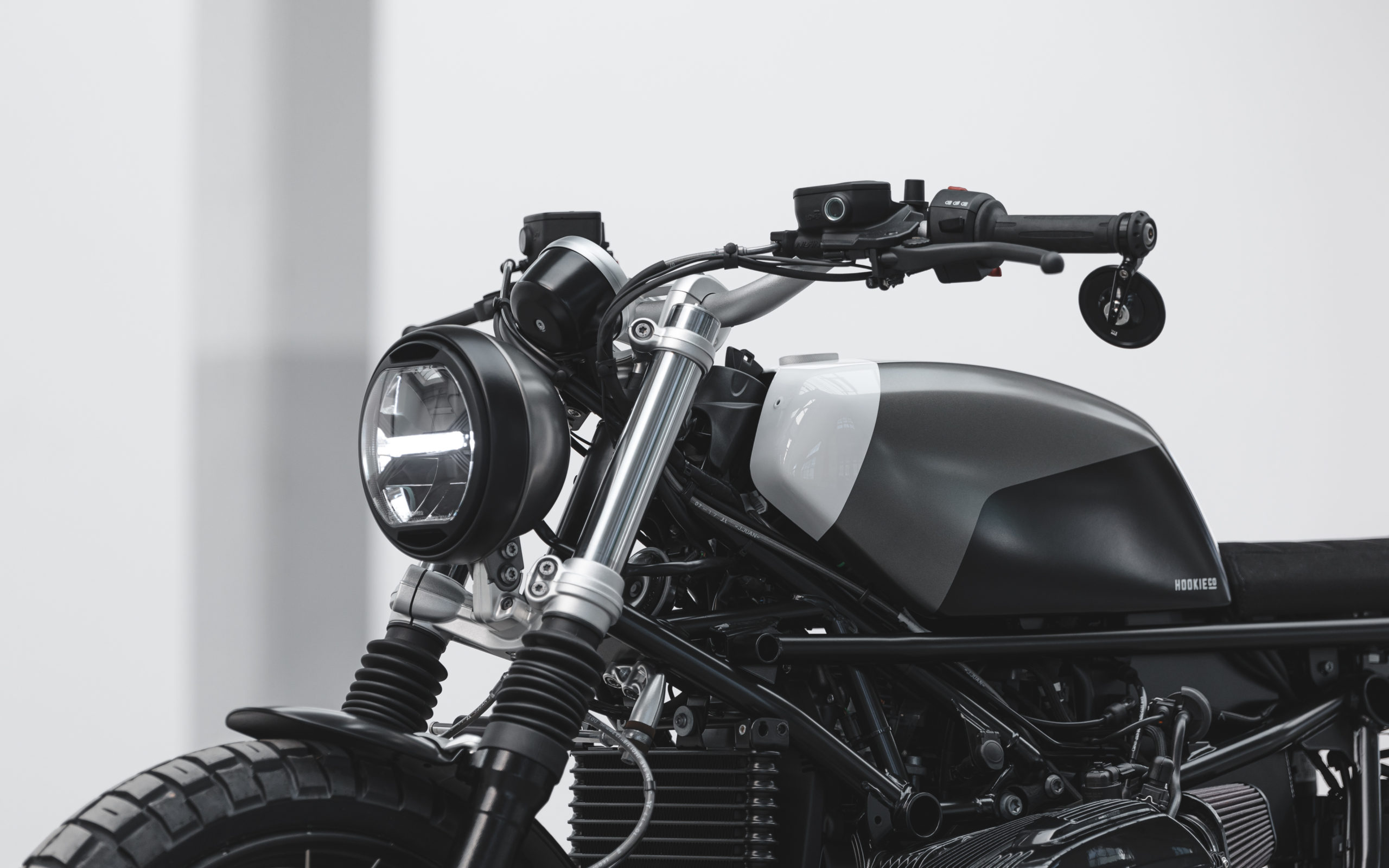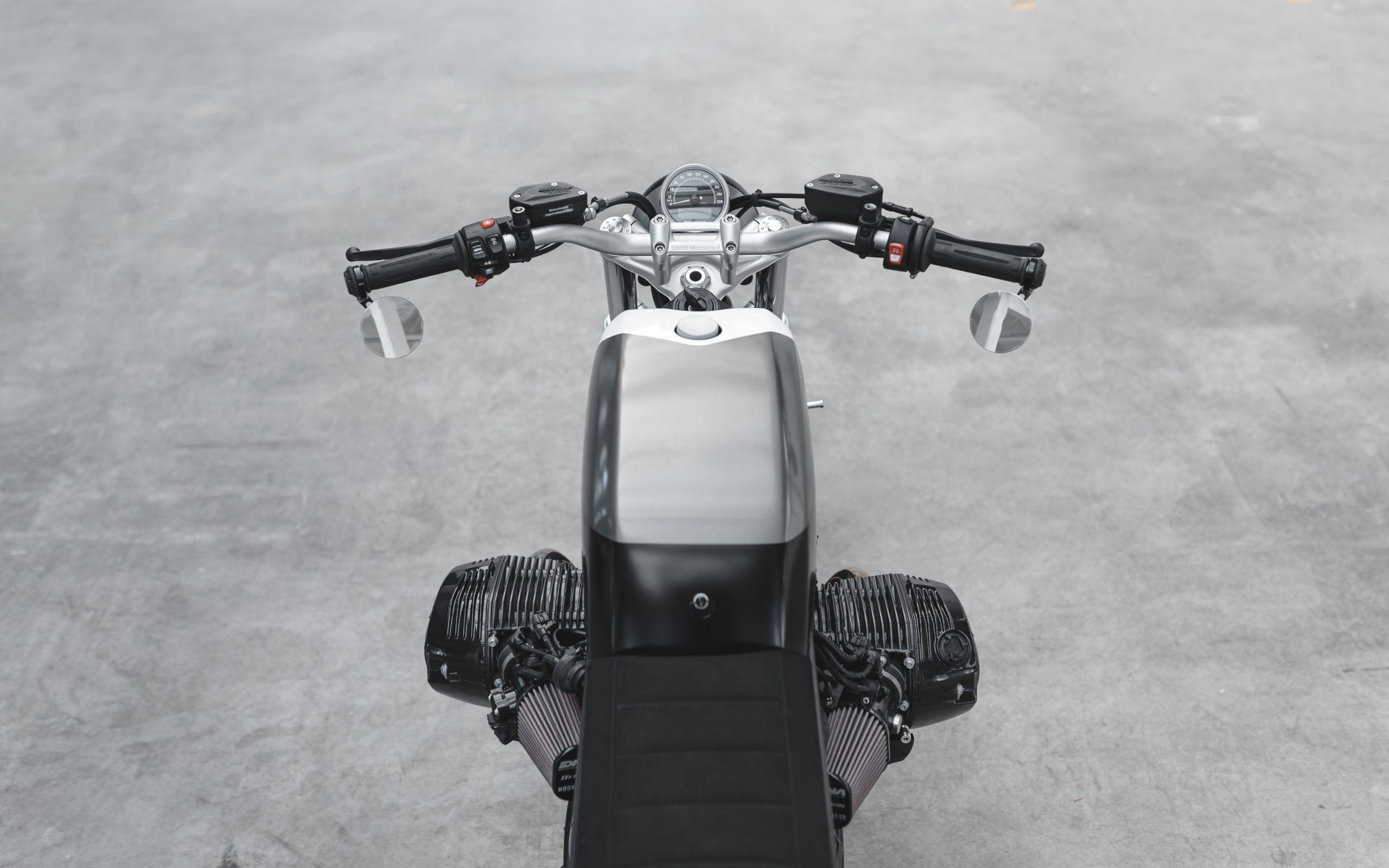 The Hookie Co Moto-Kit has numerous options, allowing you to choose your favorite cover design and change it the way you want it. It's "plug and ride", so in just seconds can have a fresh new design. The kits comes with a custom tank, subframe, seat, filters and more. The kits range from €6,100.00 – €6,450.00 depending on options. Not cheap for sure, but damn do they look good!
The subframe and seat combo is one of the big changes to the Beamer, physically and aesthetically, and one that you're likely to not want to do yourself. The frame practically stretches the length of the bike, and the upswept tail is a nice touch with a convenient cargo strap incorporated.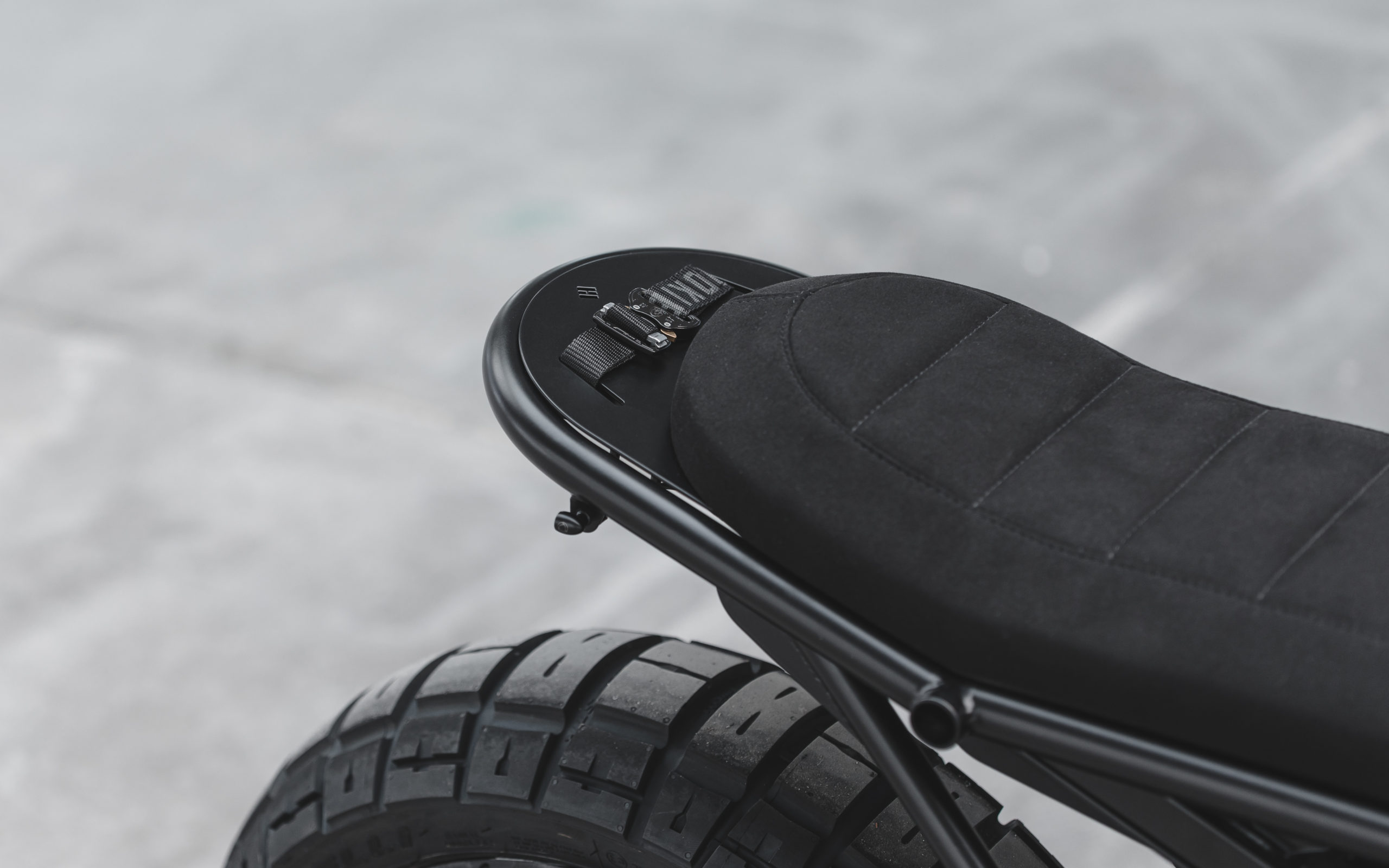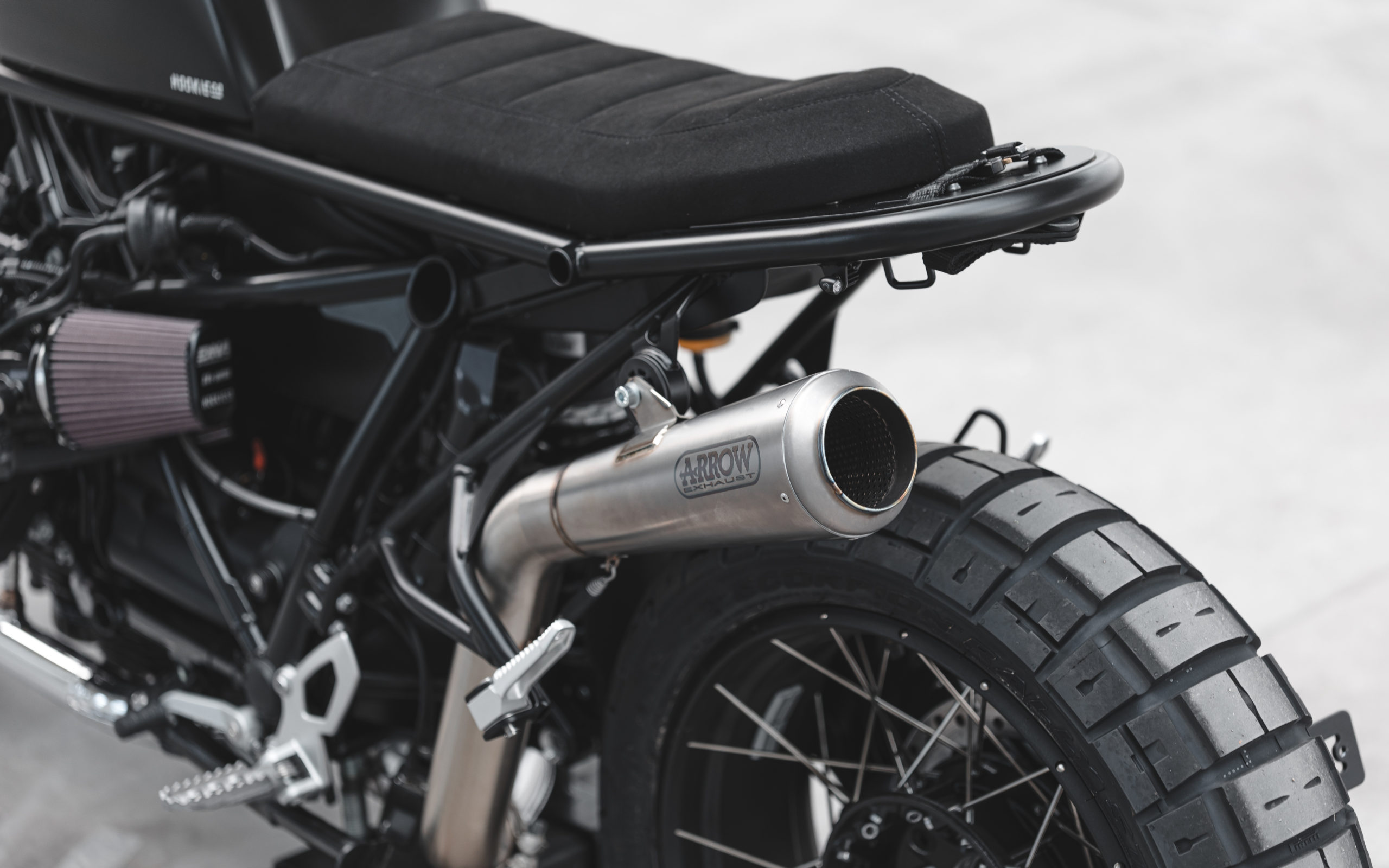 Arrow exhaust sold separately, but a much needed addition!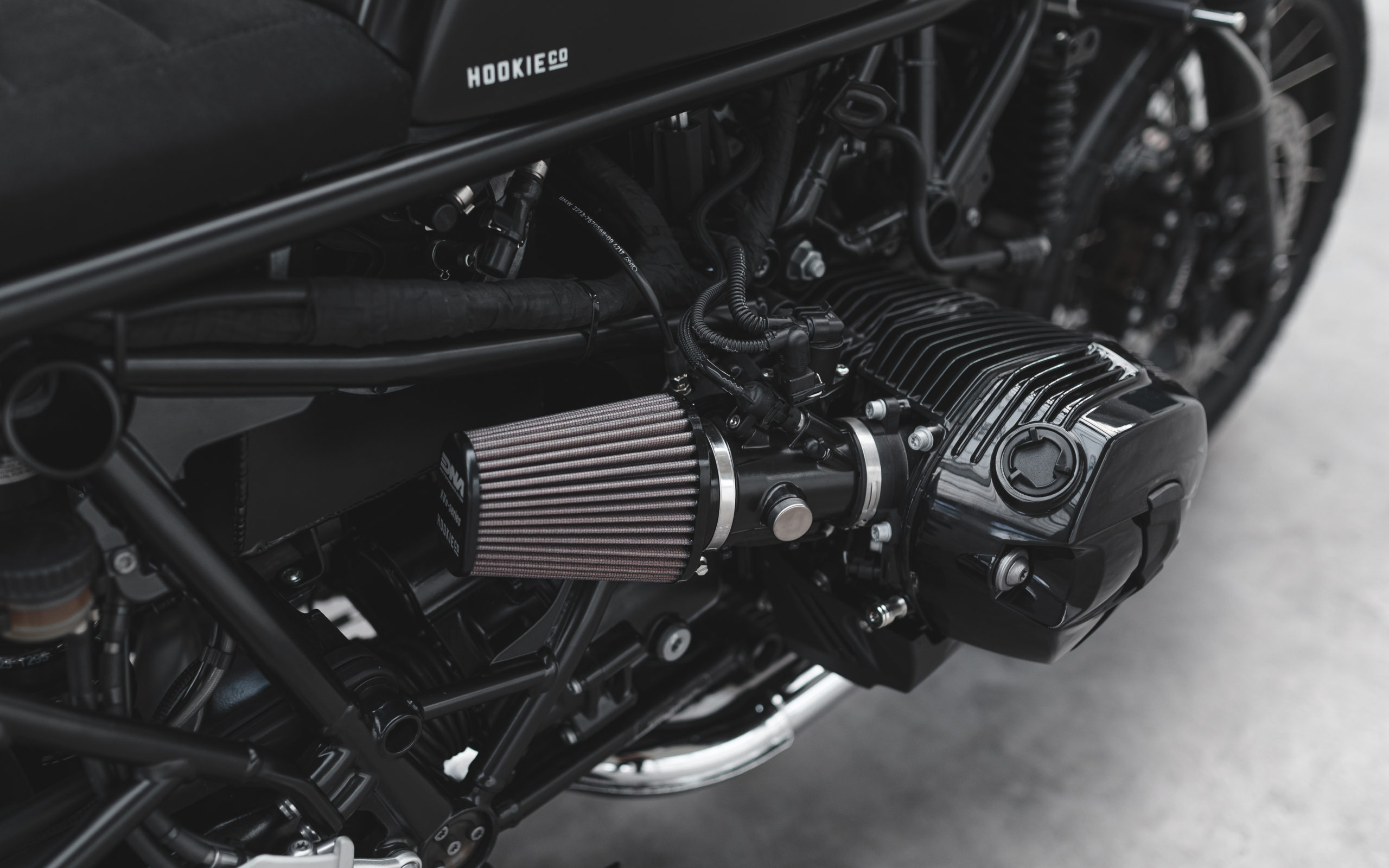 The Grey Chameleon and the Moto Kit utilize 2 DNA air filters and a single DNA engine breather filter.
For the Hookie Co Moto Kit, the quickly exchangeable tank covers come in 4 different colorways sure that each has it's very own look and feel. Kits are compatible with all new BWM R nineT models.
While we don't have a R nineT in the garage ourselves, but ogling these kits has made us want to get one. Everything is handmade in Germany and is clearly high quality and well thought out. If you have a R nineT yourself, we recommend putting the Hookie Co Moto-Kit on your short list of mods to add in 2020.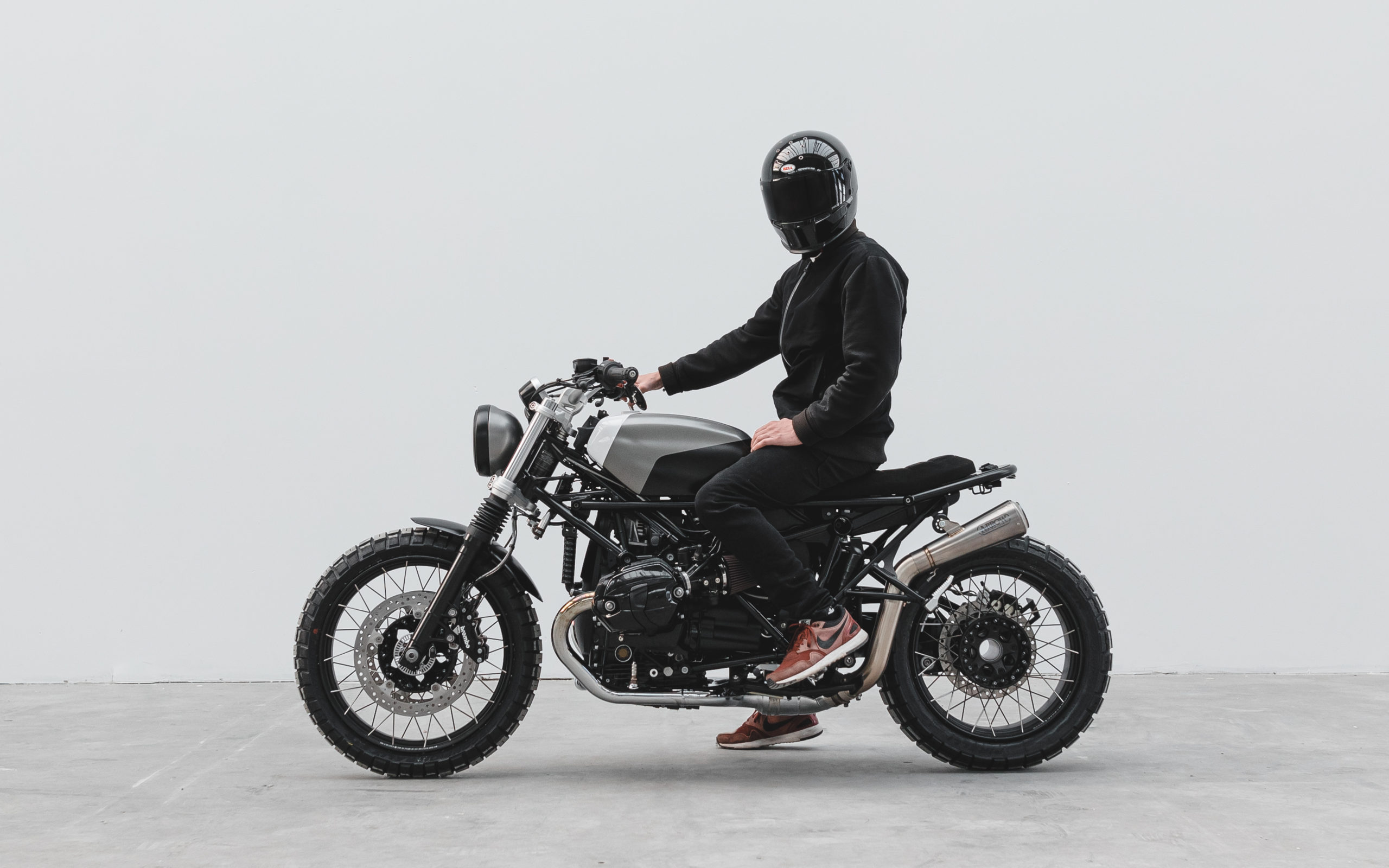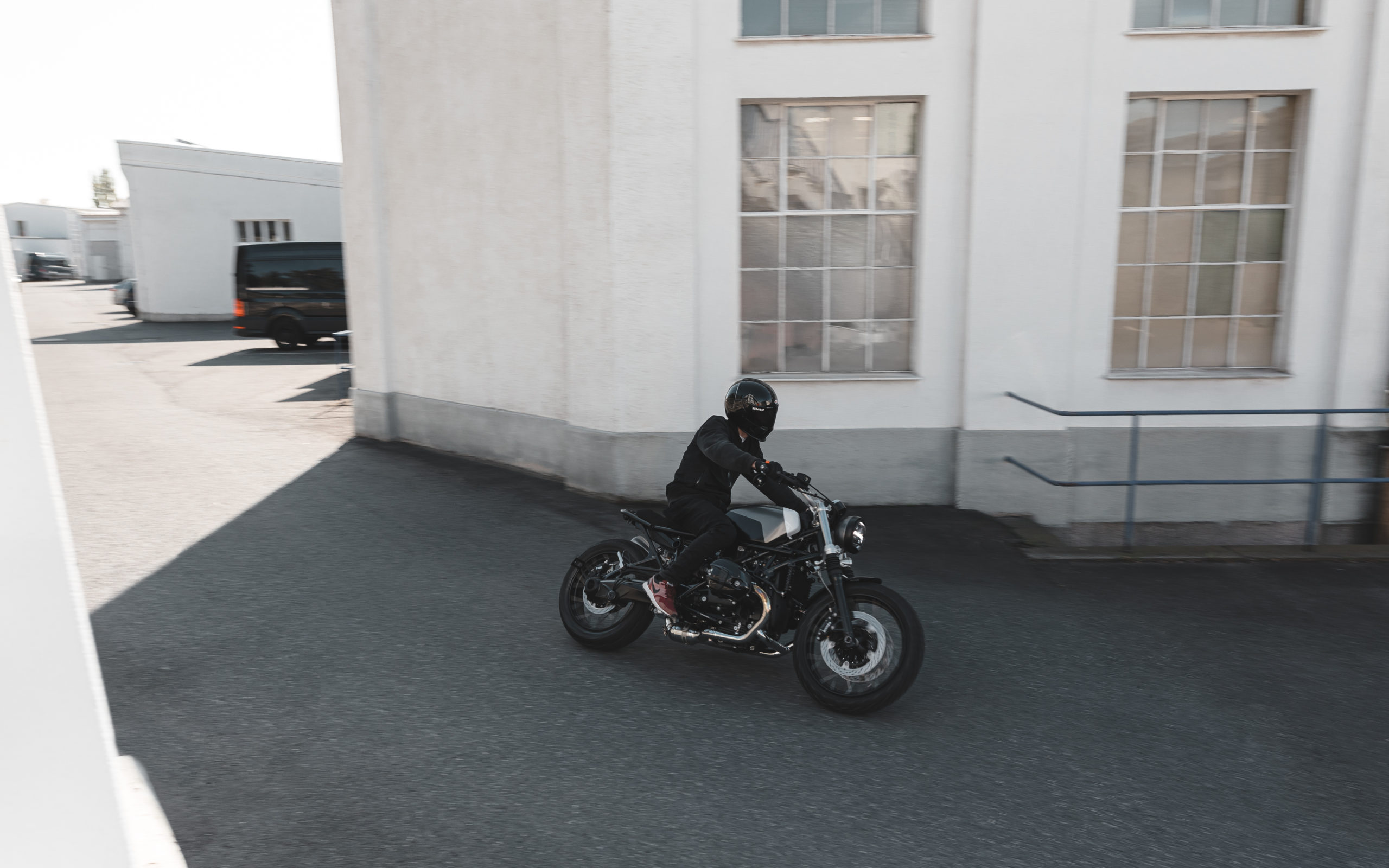 Grey Chameleon Specs
Donor Bike: 2019 BMW R NineT Scrambler
Hookie Co Moto-Kit, including:
– Custom subframe
– Modified passenger frame
– Aluminum fuel tank
– "URBAN" carbon-fiber gas tank cover
– Alcantara seat
– Aluminum E-Tray (black)
Exhaust: Arrow Pro-Racing Titanium
Tires/Wheels: Front 19″ Pirelli Scorpion Rally STR, Rear 17″ Pirelli Scorpion Rally STR
Electronics: Antigravity 12-cell lithium ion battery, Kellermann Atto front, Kellermann Atto DF rear
Other Modifications: DNA Air Filter, Motogadget m.view Spy mirrors
PRICE: €27,900.00 (INCL. VAT)