A bespoke Sportster from Austin, TX
The dudes at Austin-based Revival Cycles definitely do their own thing, and they've been doing it that way since they first started. Revivial has put out some amazing builds over the years – Pyro is still one of my favorites and their BMW Birdcage I covered this year was mental – yet somehow raw little Harley speaks to me. Meet The Hardley – a customized Harley-Davidson street tracker.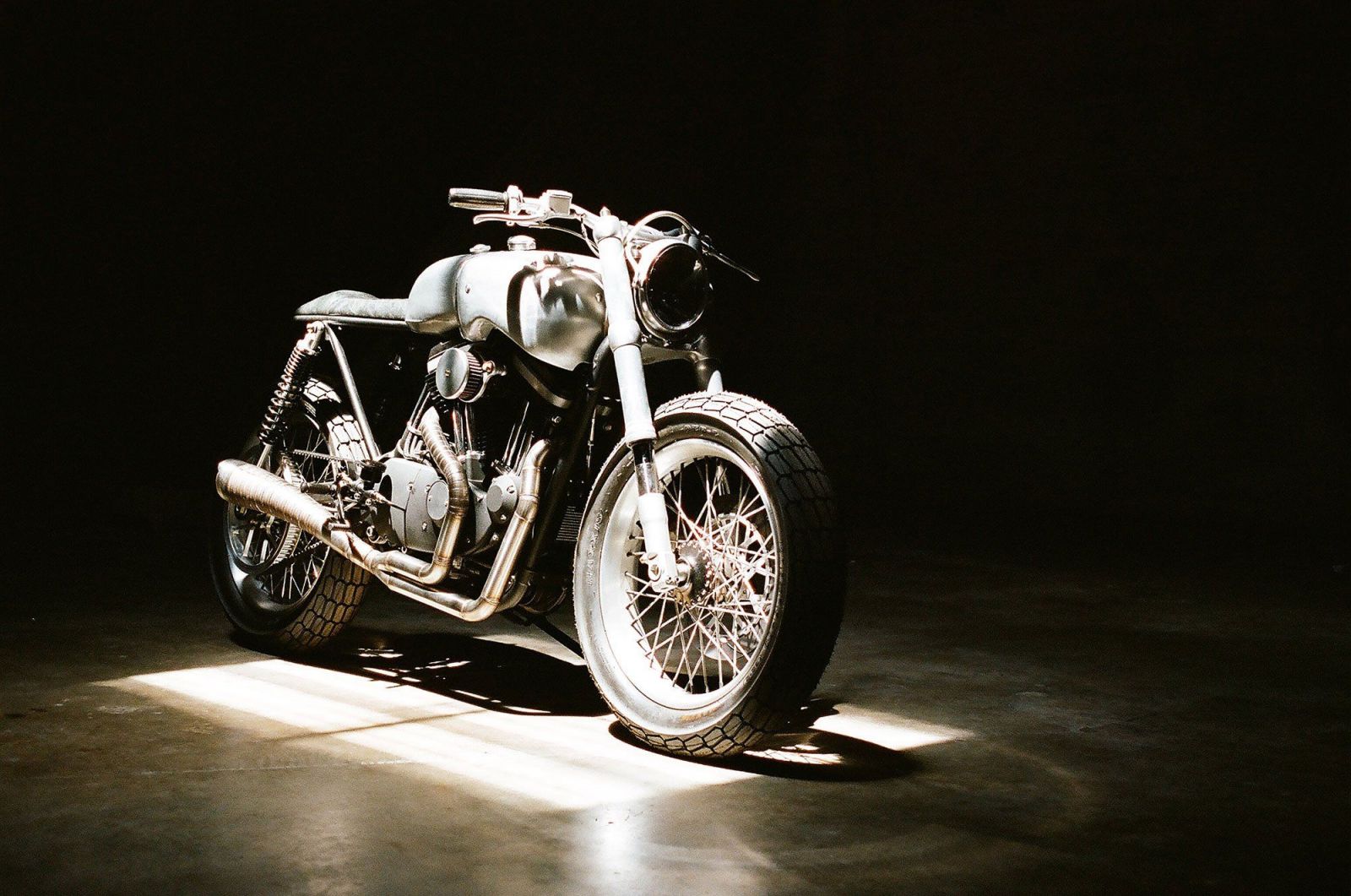 Revival founder, Alan Stulberg, posted a photo of The Hardley on his Facebook page recently and reminded me how much I dug this thing when it came out it 2014. I went to see what I wrote about it then and was shocked to see that we didn't cover it here. There's something about the minimalistic aesthetic that demand my attention and convinced me that almost six years later, it deserves a feature here.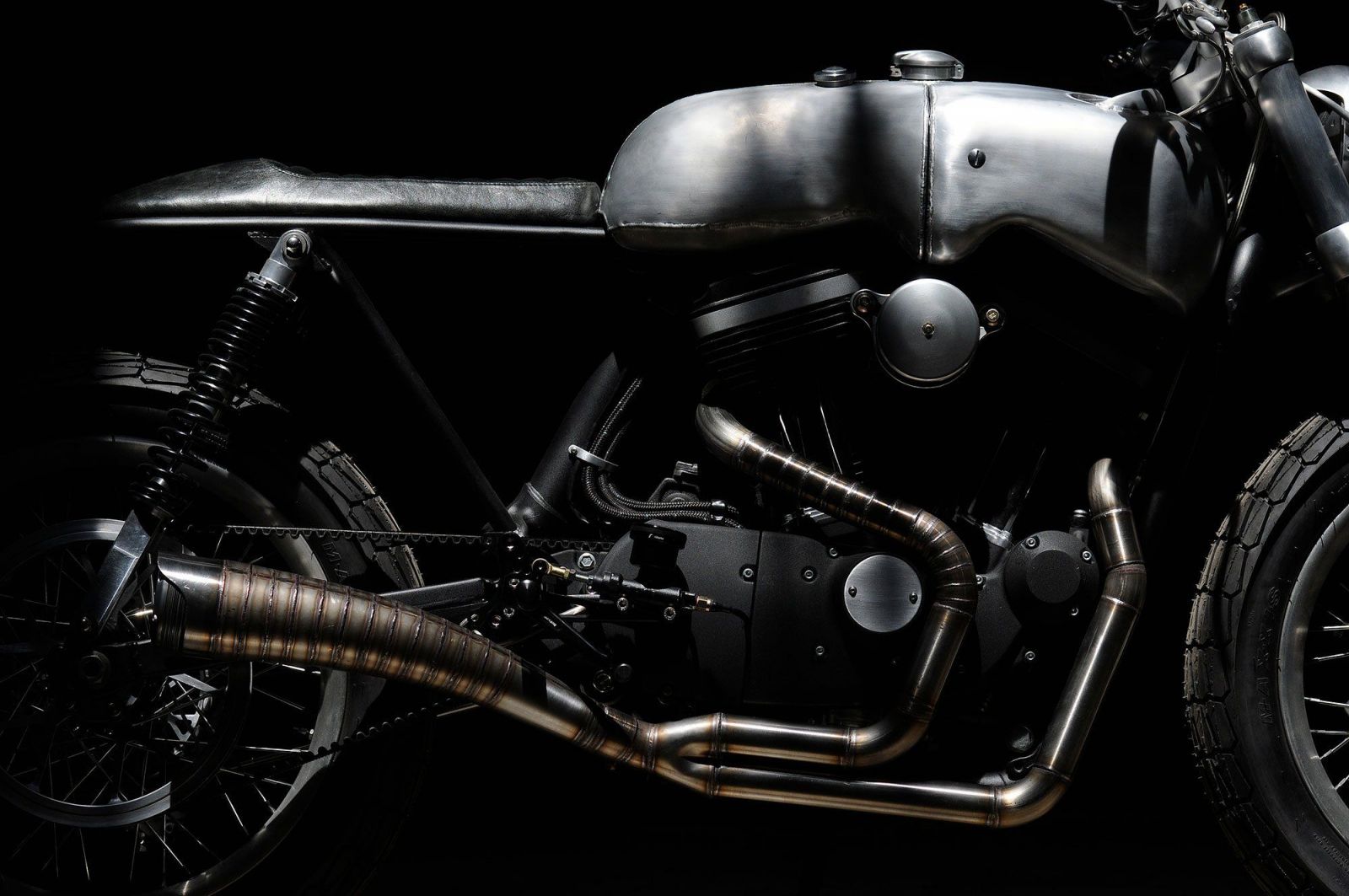 Even from a distance, it's clear that the Hardley is unique and interesting, but the more you dig in, the more clearly the beauty comes into focus. Utilizing a 2010 Harley-Davidson Sportster 883 as the donor, the team made quick work of tearing it down and removing most of it.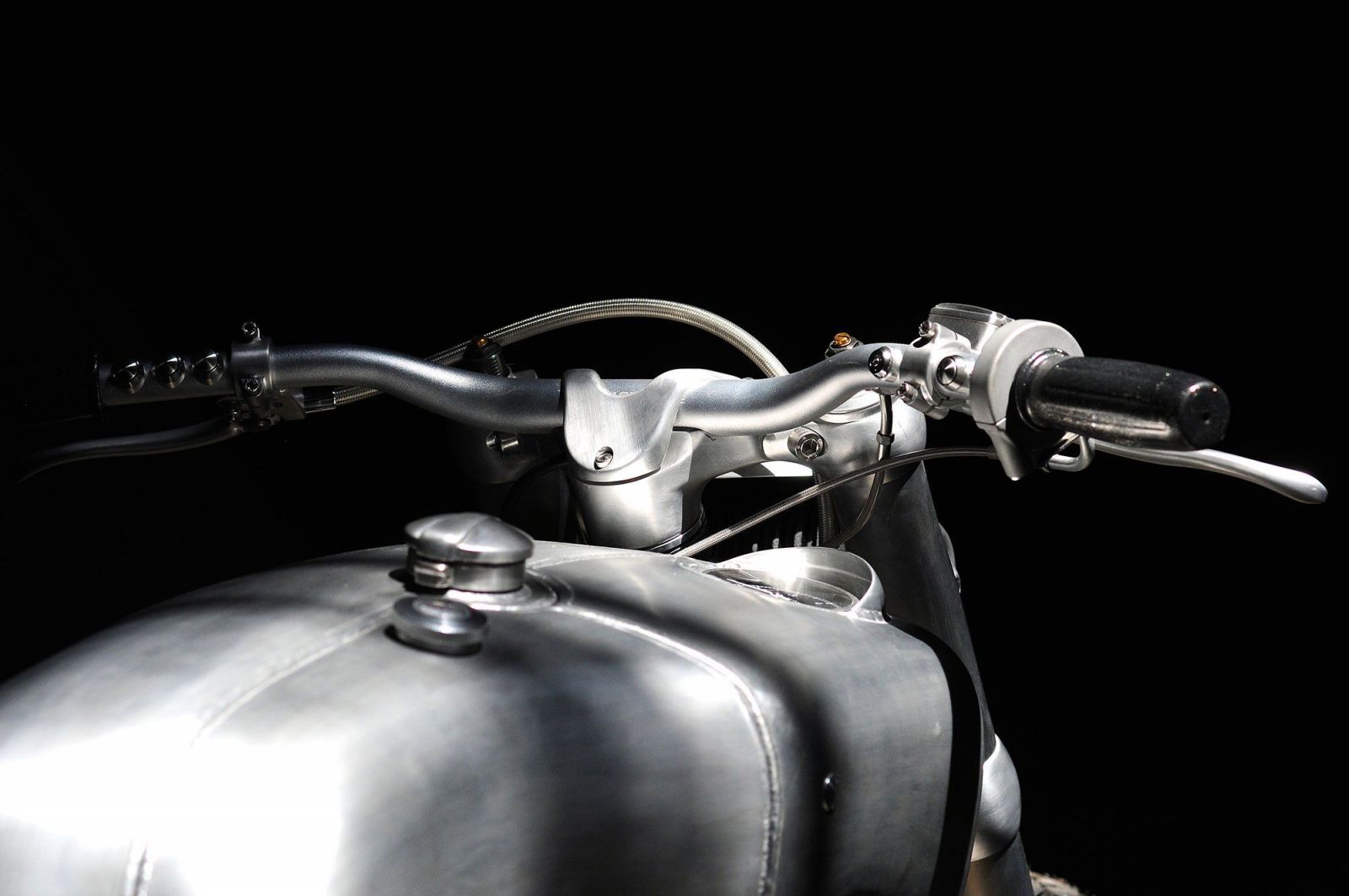 The 883 isn't know for being exceptionally light…or powerful,  but that just added to the challenge. The engine received a new piston kit as well an increase in capacity to 1250cc. Once all was said and done, with the addition of the custom mapped fuel injection and ECU, larger valves and new ports, the modified engine now produces a total of 73 lb-ft of torque and 100 horsepower, which is a significant improvement.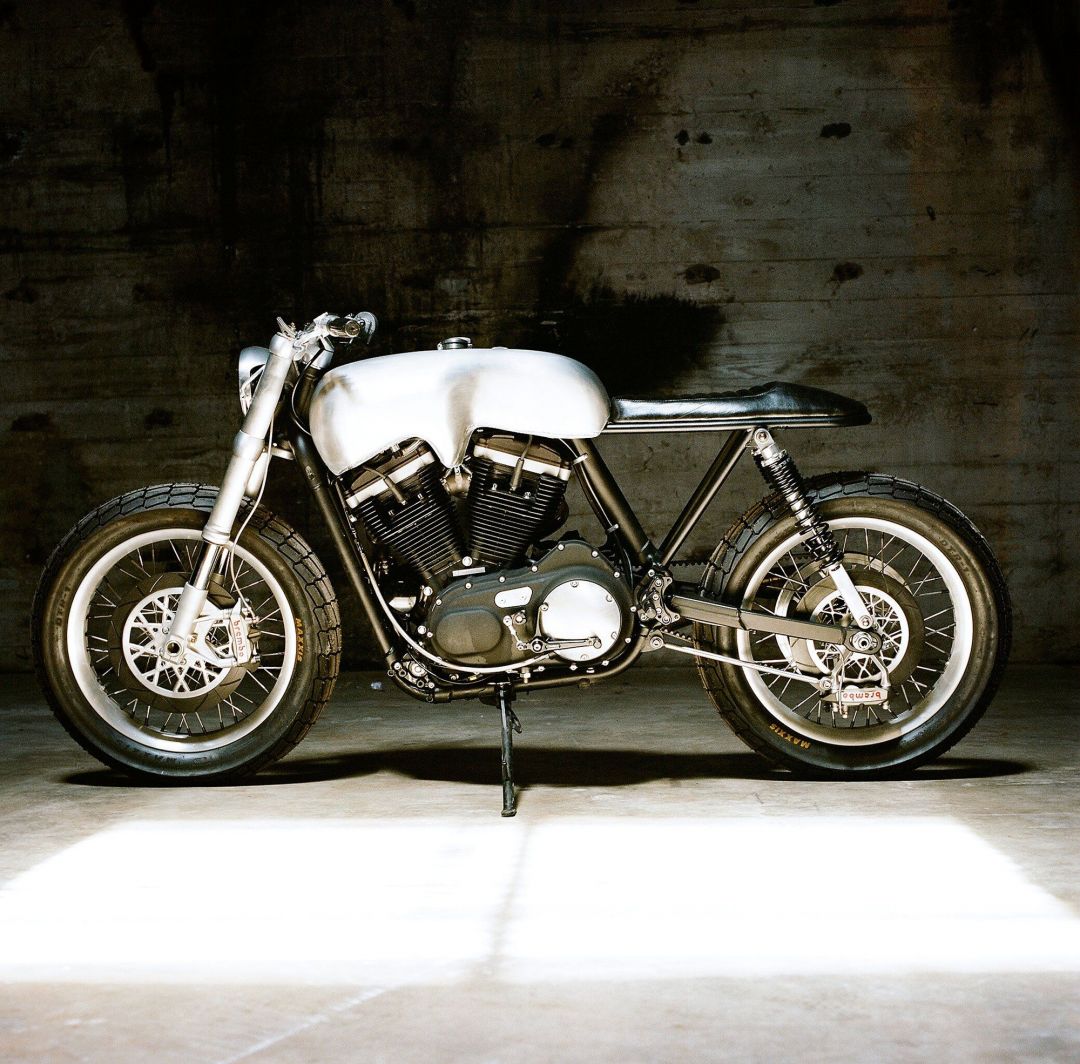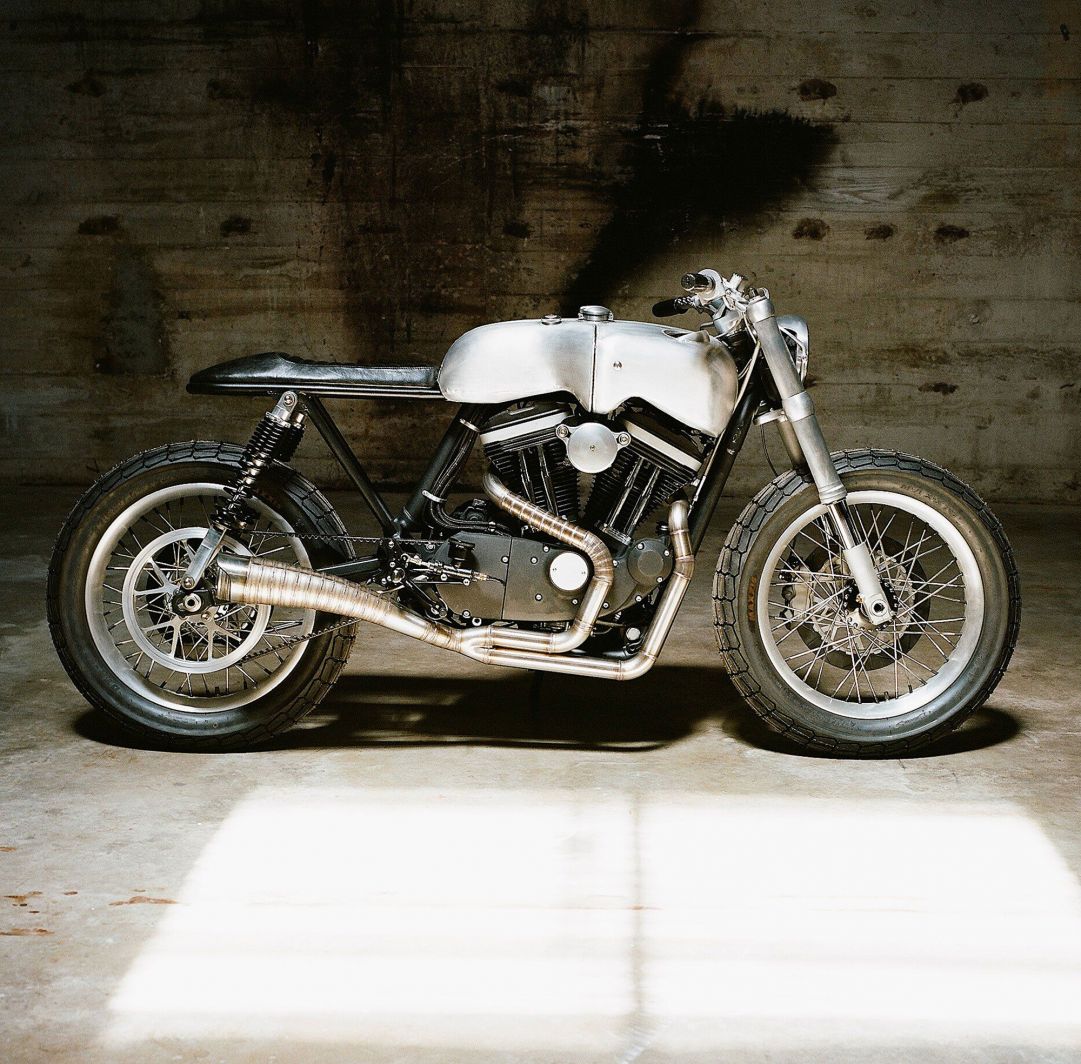 The three-piece tank is certainly a standout feature on the bike. It was originally built as a single piece, then split into three separate compartments. The left half houses 3 gallons of gas, with the right being split into two quarters. The electronics are neatly hidden in the front quarter and the rear right is now an oil pan.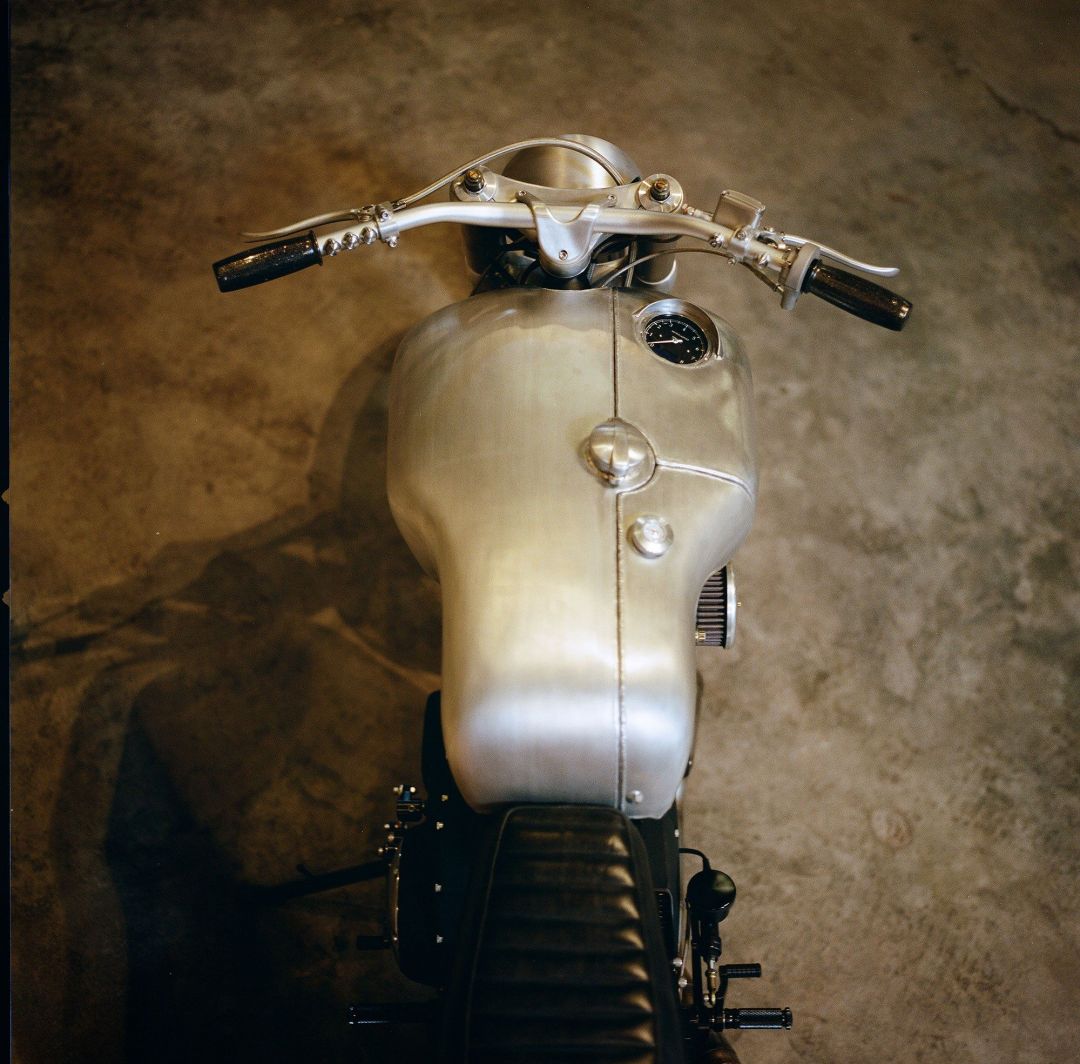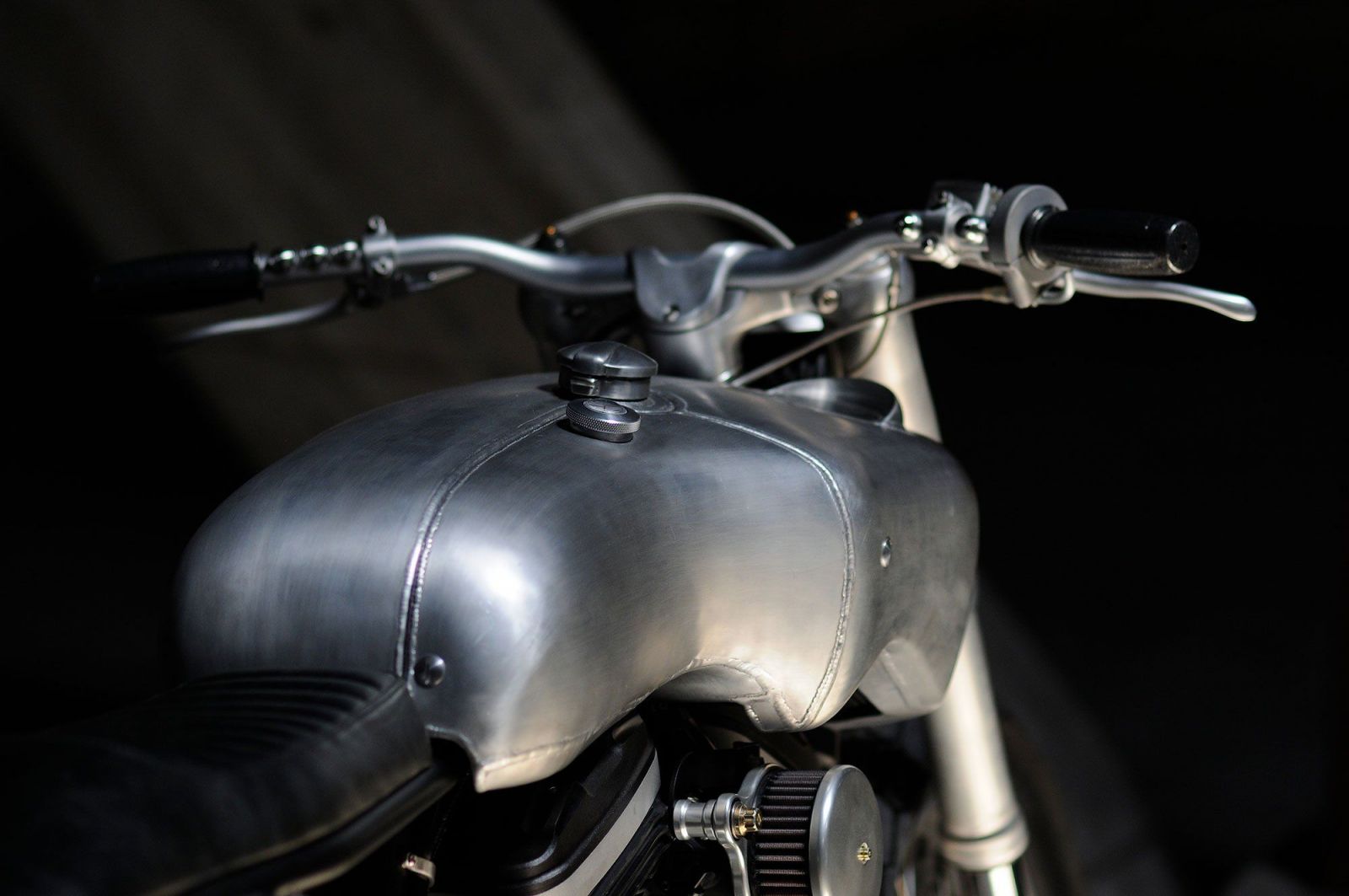 Another hand-built feature on the bike we love is the unique exhaust completed with a SuperTrapp muffler is another focal point. The Supertrapp allows the bike to purr at idle but roar when pinned.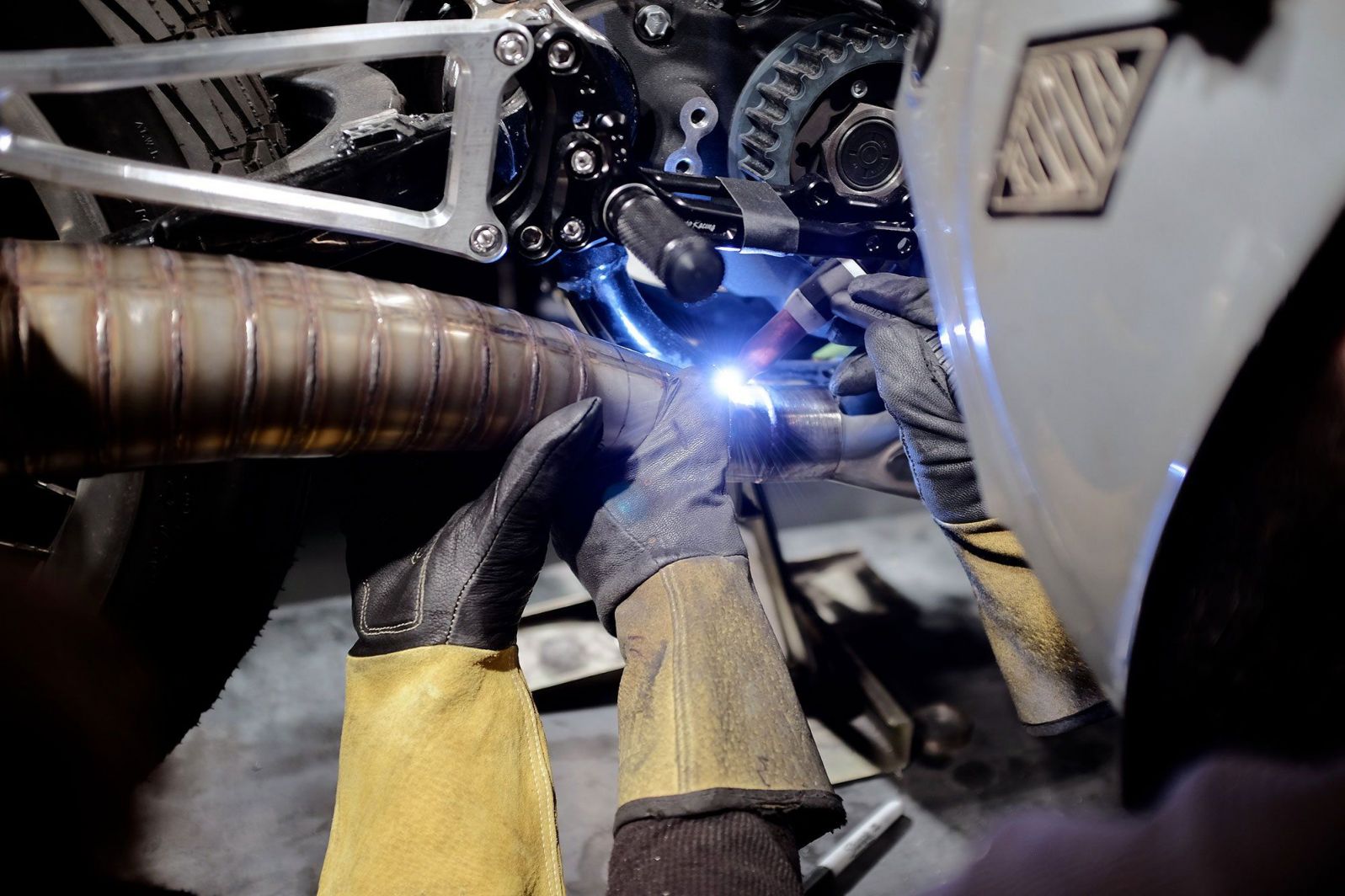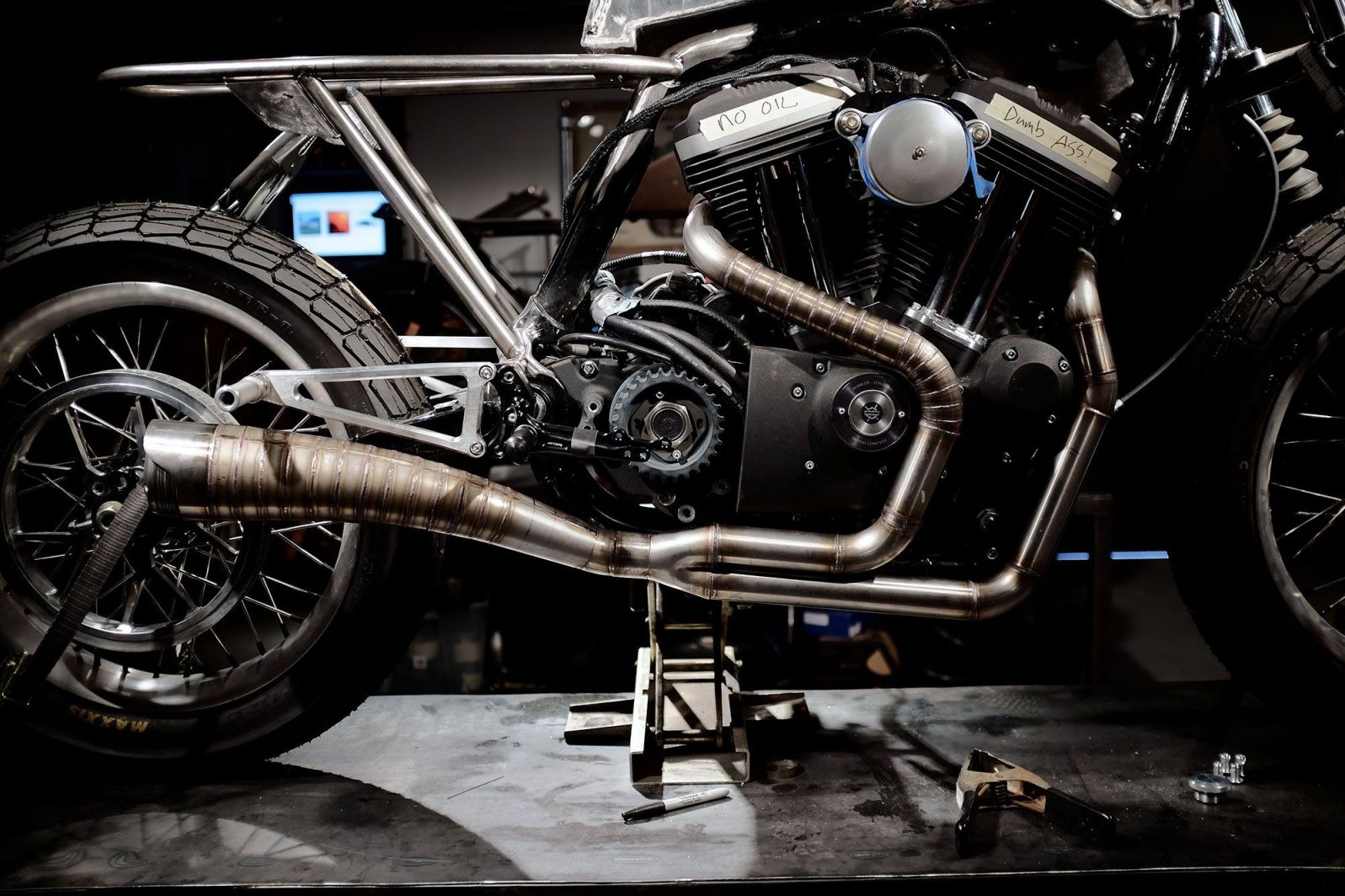 For suspension, they swapped in some upside-down forks from a Kawasaki ZX-14, and paired them with fully adjustable Ikon shocks.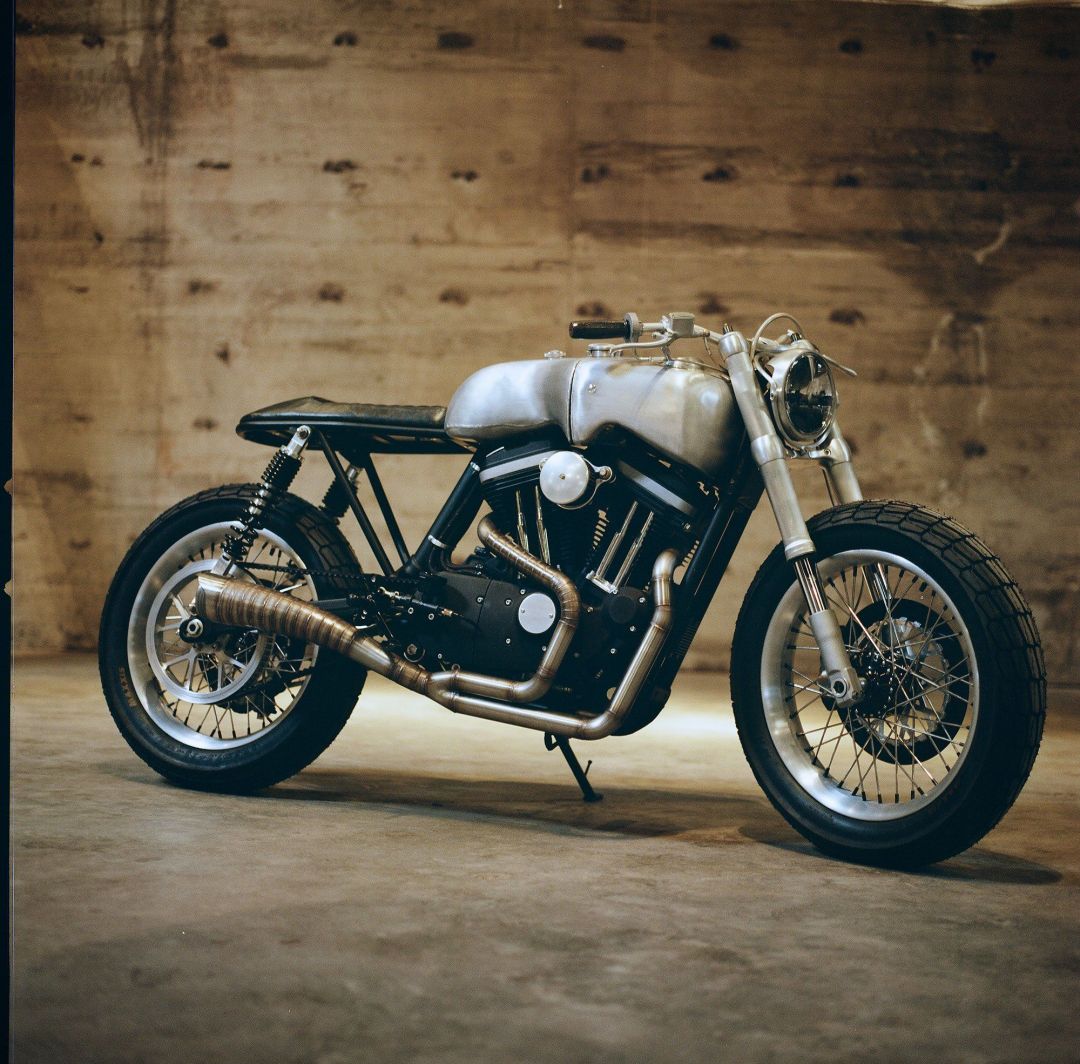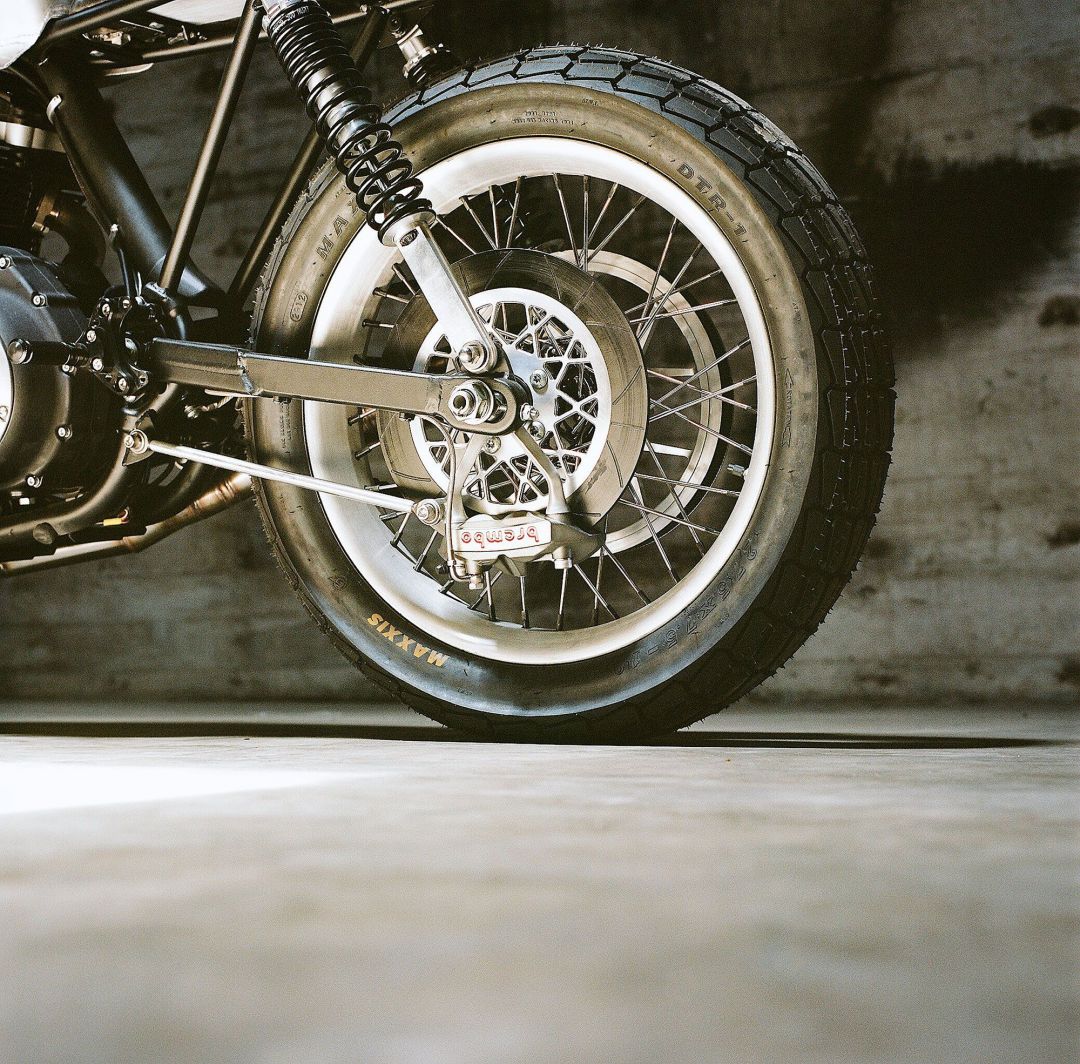 To get the stance dialed in, Revival opted for 19" wheels wrapped in the very sticky Maxxis dirt-track tires. Braking is made possible via alloy and ceramic composite rotors paired with Brembo monobloc calipers and custom-built stainless steel brake lines.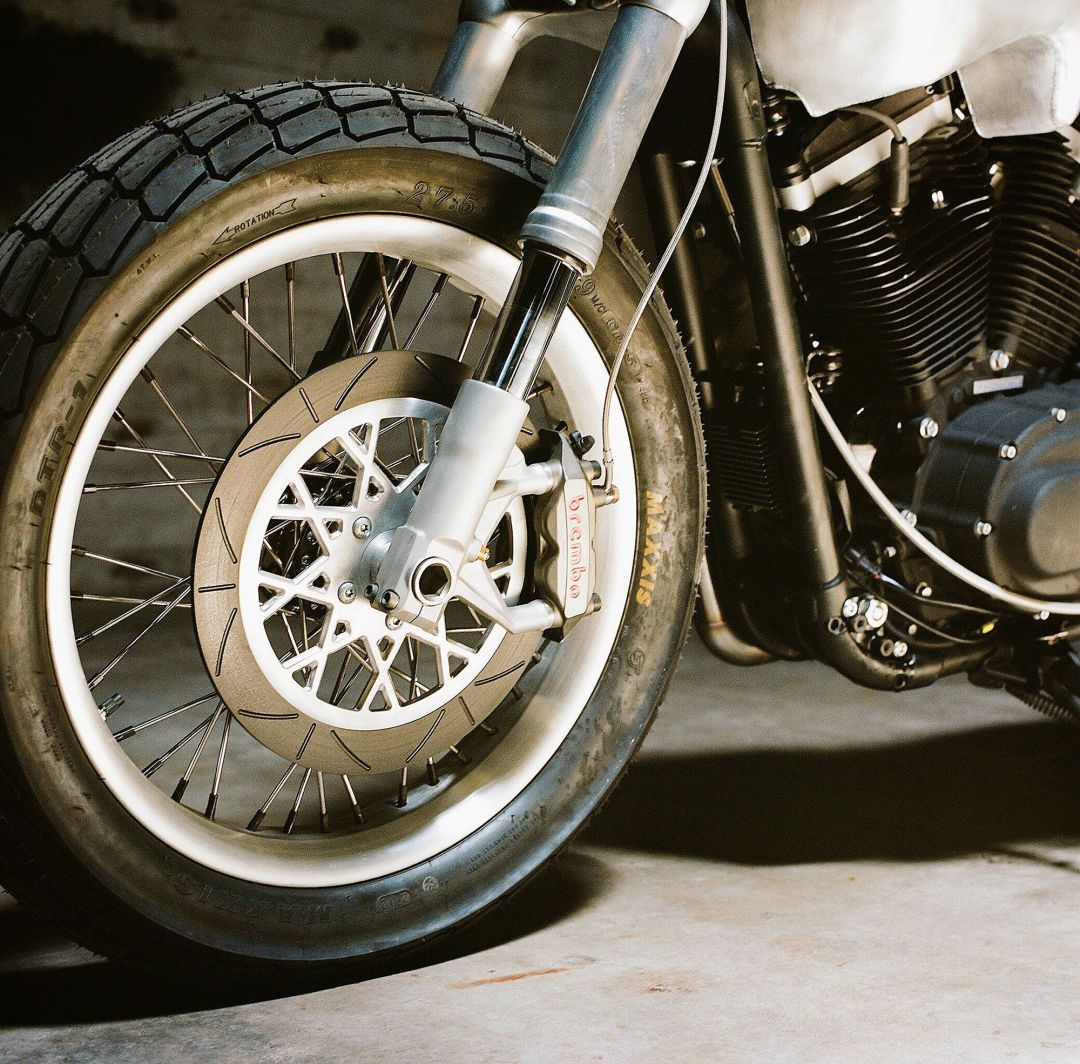 Rather than converging to a chain drive, The Hardley's belt drive was retained. Revival CNC-milled their own beautiful rear pulley, matching the shape of the rear brake rotor. To keep belt tension on point, they made a custom spring-loaded idle arm to ride on the belt.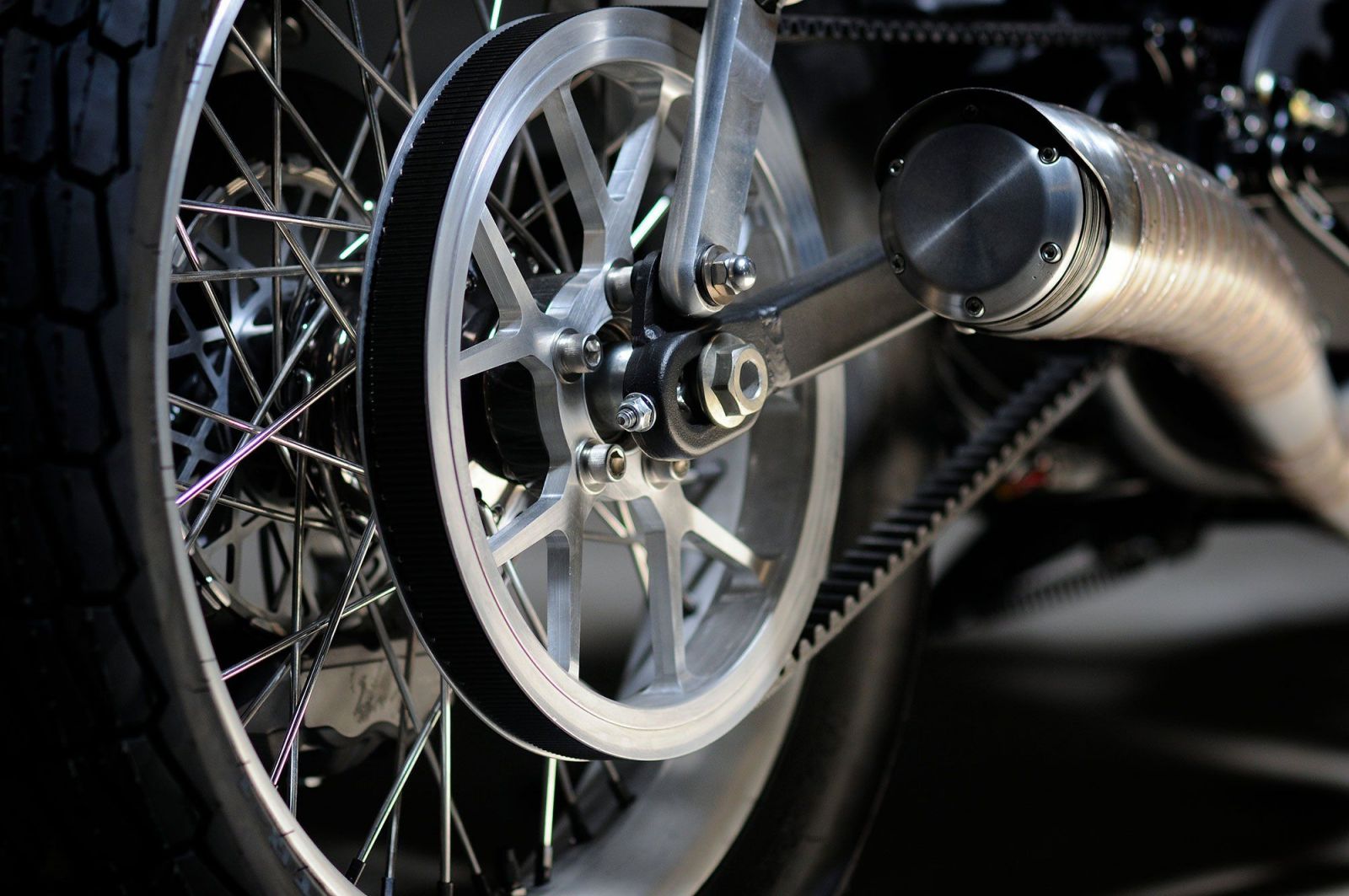 The rear of the original 883 was binned and replaced with a new custom lightweight chromoly subframe, donning a very slim distressed leather seat made by Ginger at New Church Moto.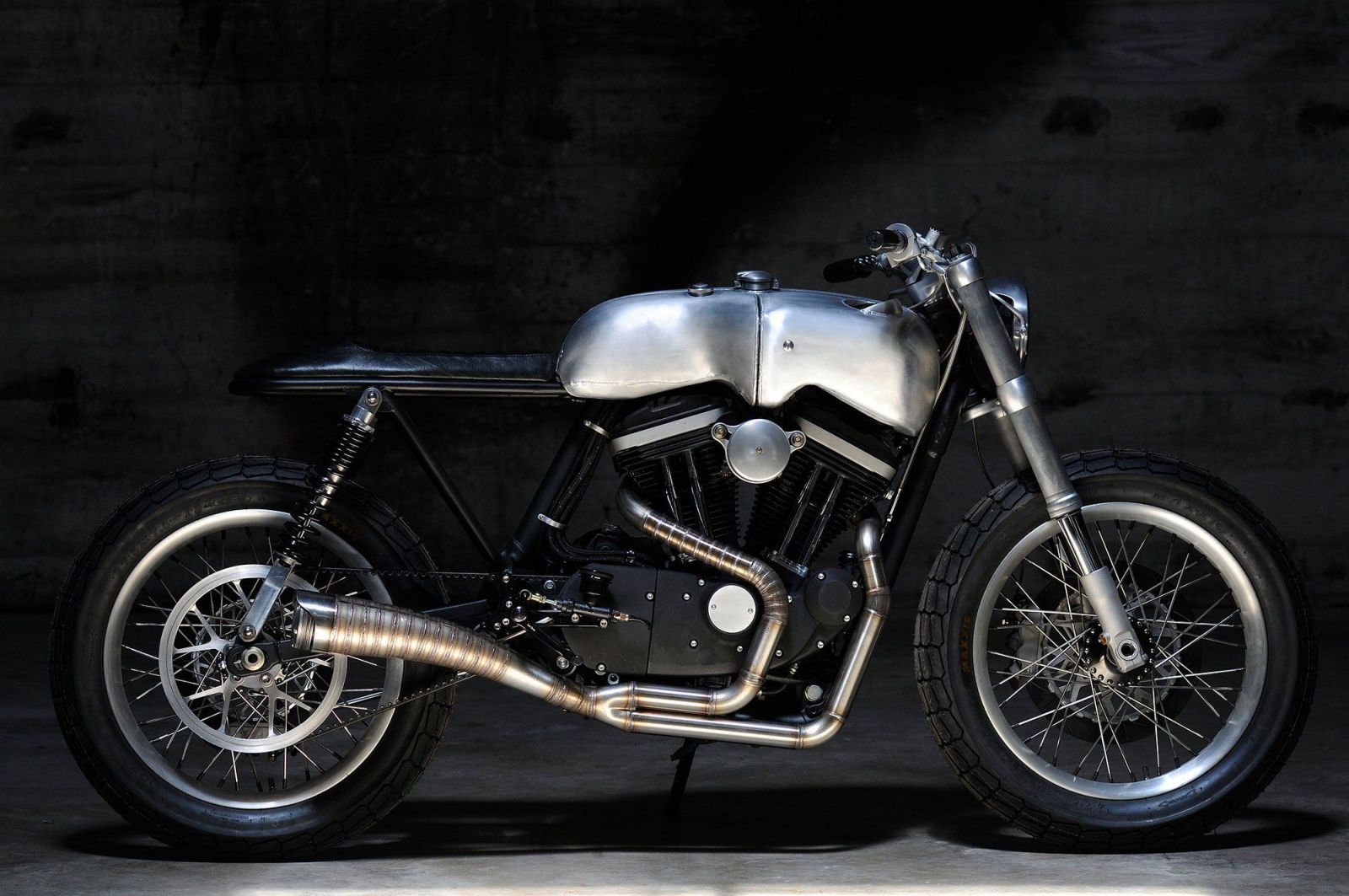 The end result of The Hardley is a stripped down, well handling, relatively powerful Harley that "hardley" bears any resemblance with it's original self. Well done gents, well done.