A corn-fed CX500 street tracker
Chris Kent has had a passion for motorcycles since age 10 when he discovered a rough Honda MR50 in his shed that his step-dad took in on a trade.
"It was the first bike I ever threw a leg over and I was convinced it was the greatest thing I'd ever experience in my life – I was hooked."
As the years went by, Chris' love for motorcycles grew and he finally decided to try his hand a building a custom bike, resulting in the killer CX500 street tracker you see here.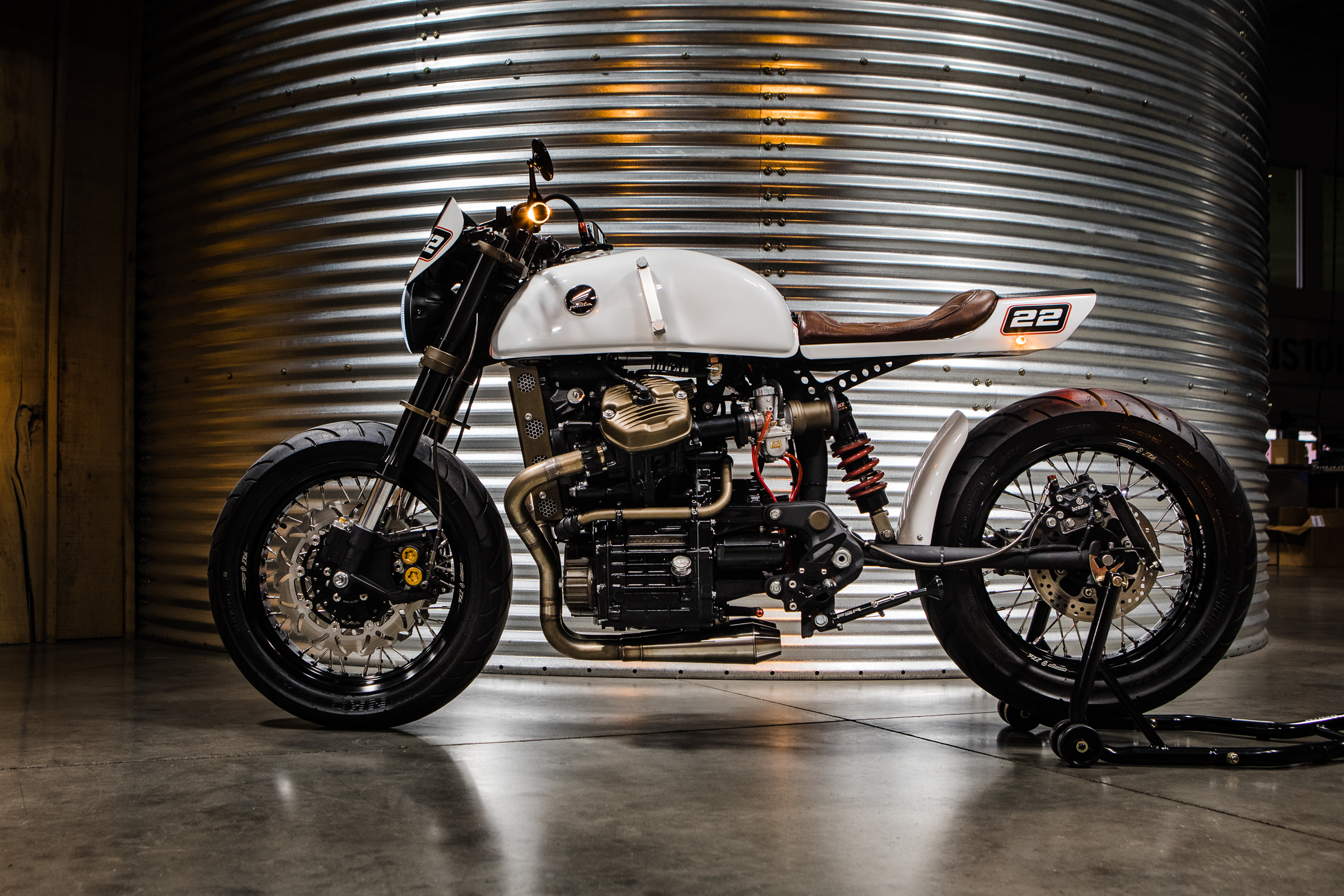 Initially, his plans involved starting with an older Triumph Bonnie turned café racer and explored some expert builders in that arena – he actually had reached out to us years ago – but wanted to ensure it was hands-on process and ultimately chose Iowa builders, Redwood Cycles, right in his backyard as his go-to builders.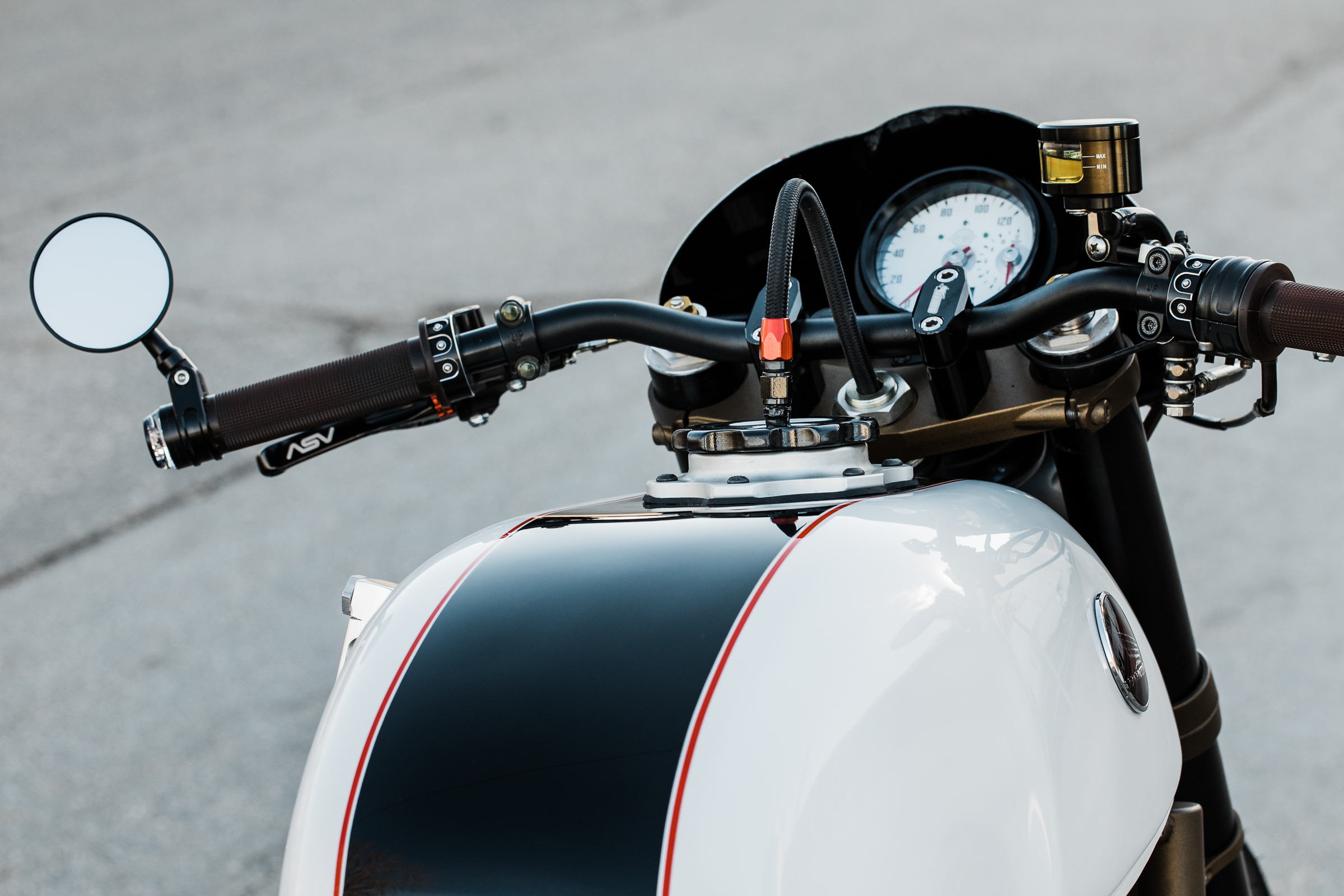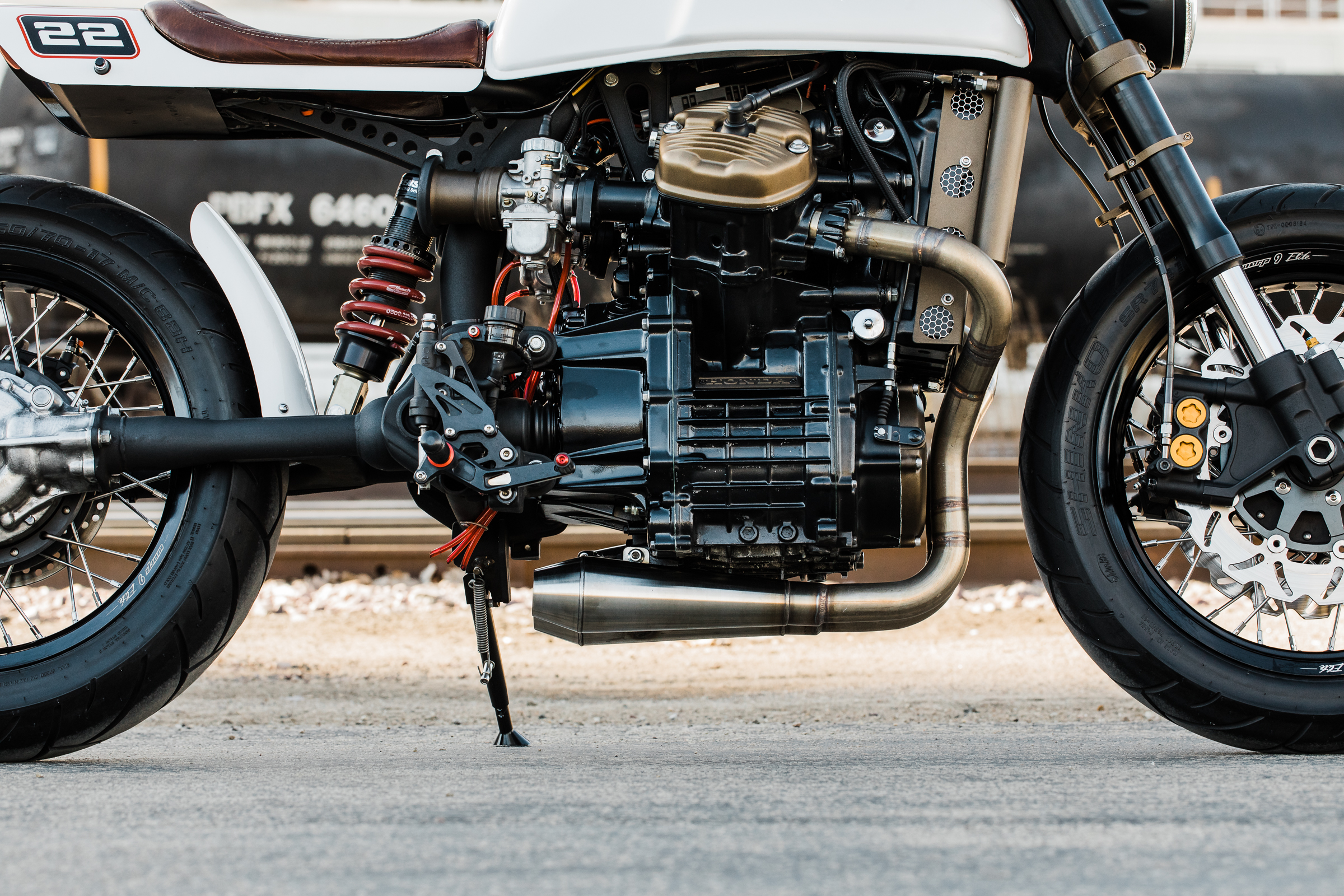 The Redwood boys sourced a 1979 Honda CX500 Custom sitting in a barn in northern Iowa. It was rough but running. With a CX on the chopping block, Kent had come up with a dual sport / café setup which naturally morphed throughout the process, ultimately landing on a street tracker stance with a little cafe racer flair. The build spanned about 2 years, and during that time, unplanned involuntary dismount gave them a 'do-over' opportunity.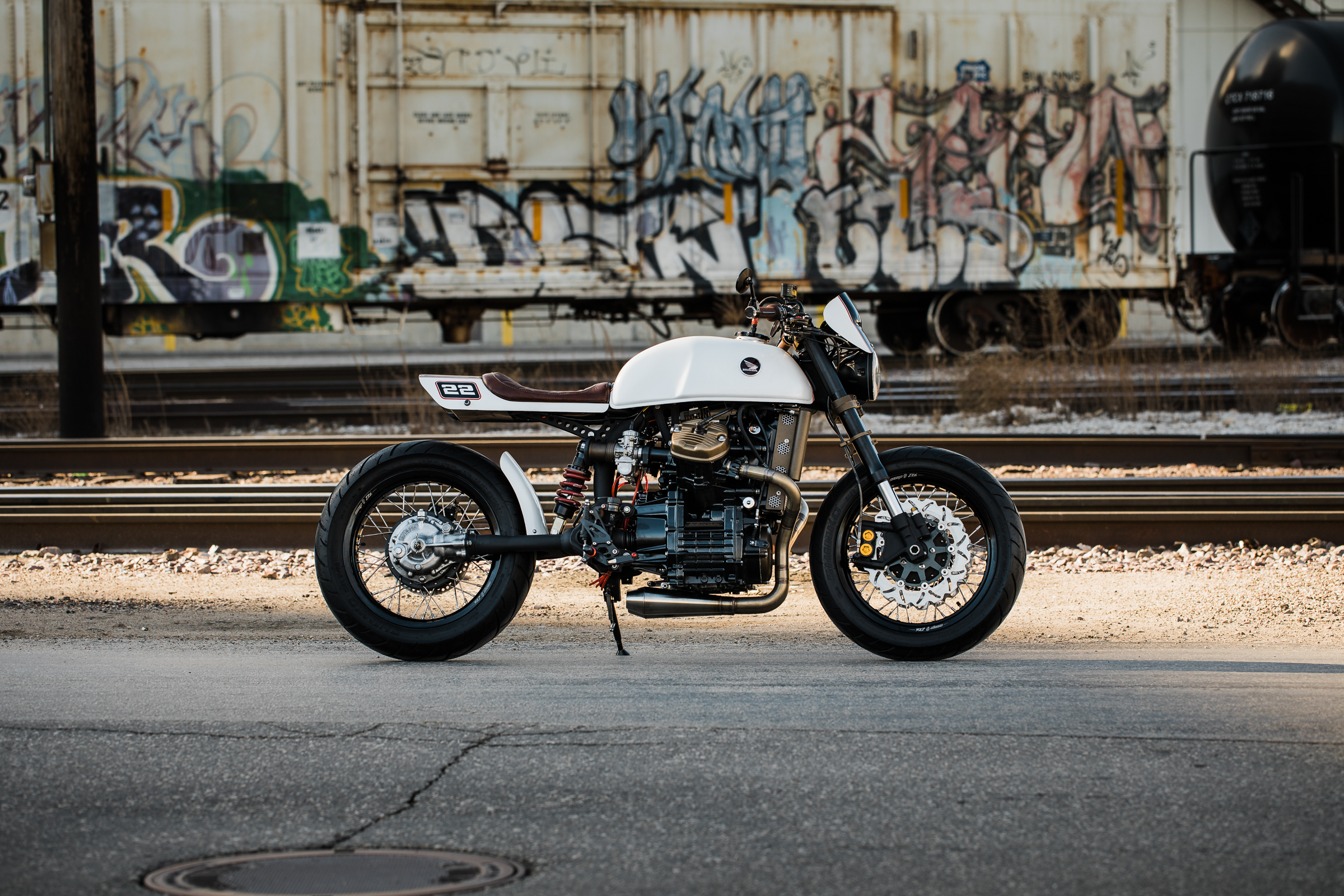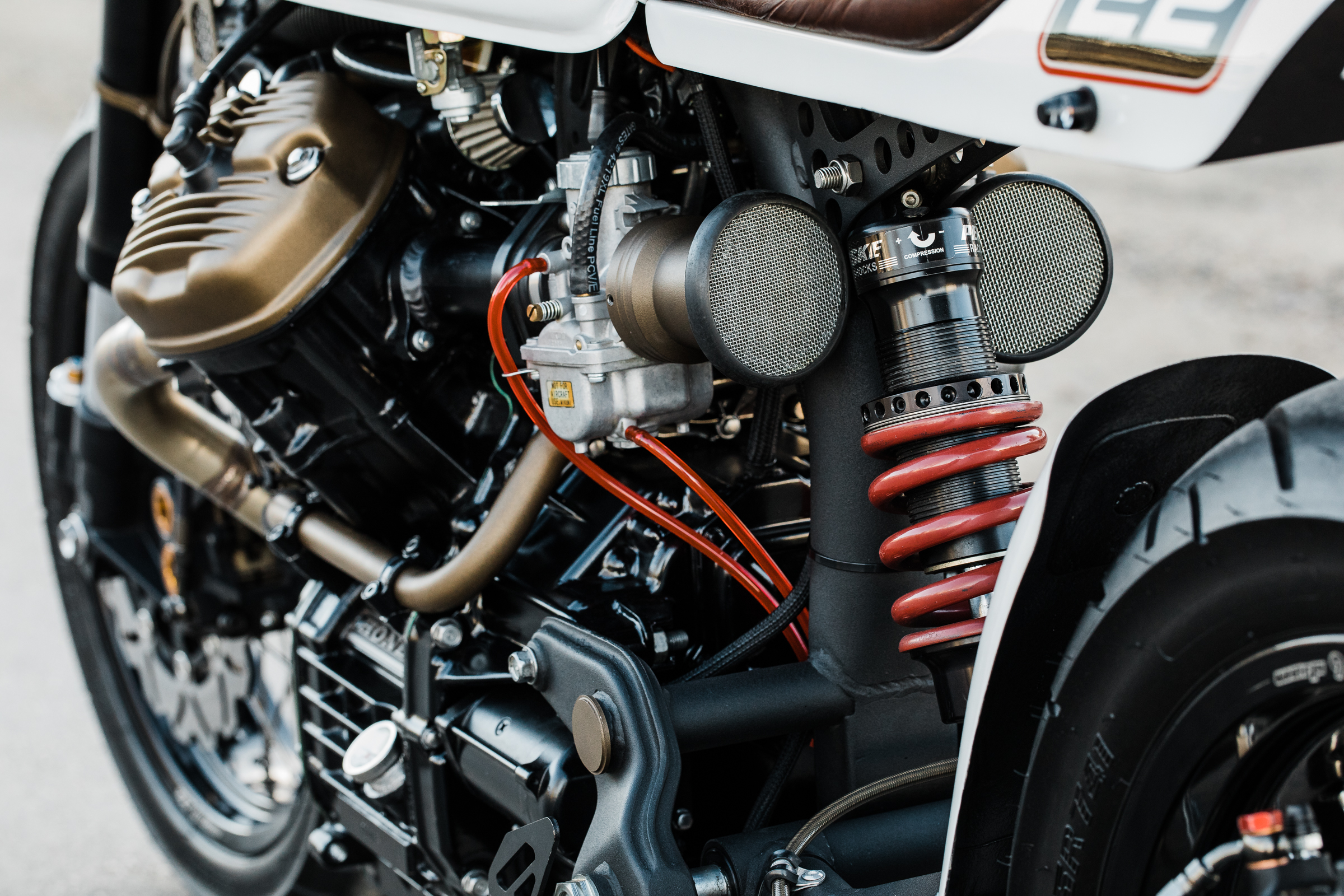 After getting the bike complete and on the road, a number of electrical issues reared their ugly heads, frying the halo headlight, melting the gel battery, and damaging a bevy of top-notch Motogadget goodies. The regulator/rectifier ended up being the primary culprit for the trouble and after experiencing the stress with a bad charging system first hand with our Bullitt OG, it's safe to say we know the pain they went through!
Going through the bike more thoroughly with the 2.0 version, Kent decided to not cut any corners this time around. A full motor rebuild was done by Smith Brother's Classic Cycles & Customs, boring out the cylinders .250 over, and adding new pistons, rings, and rod bearings.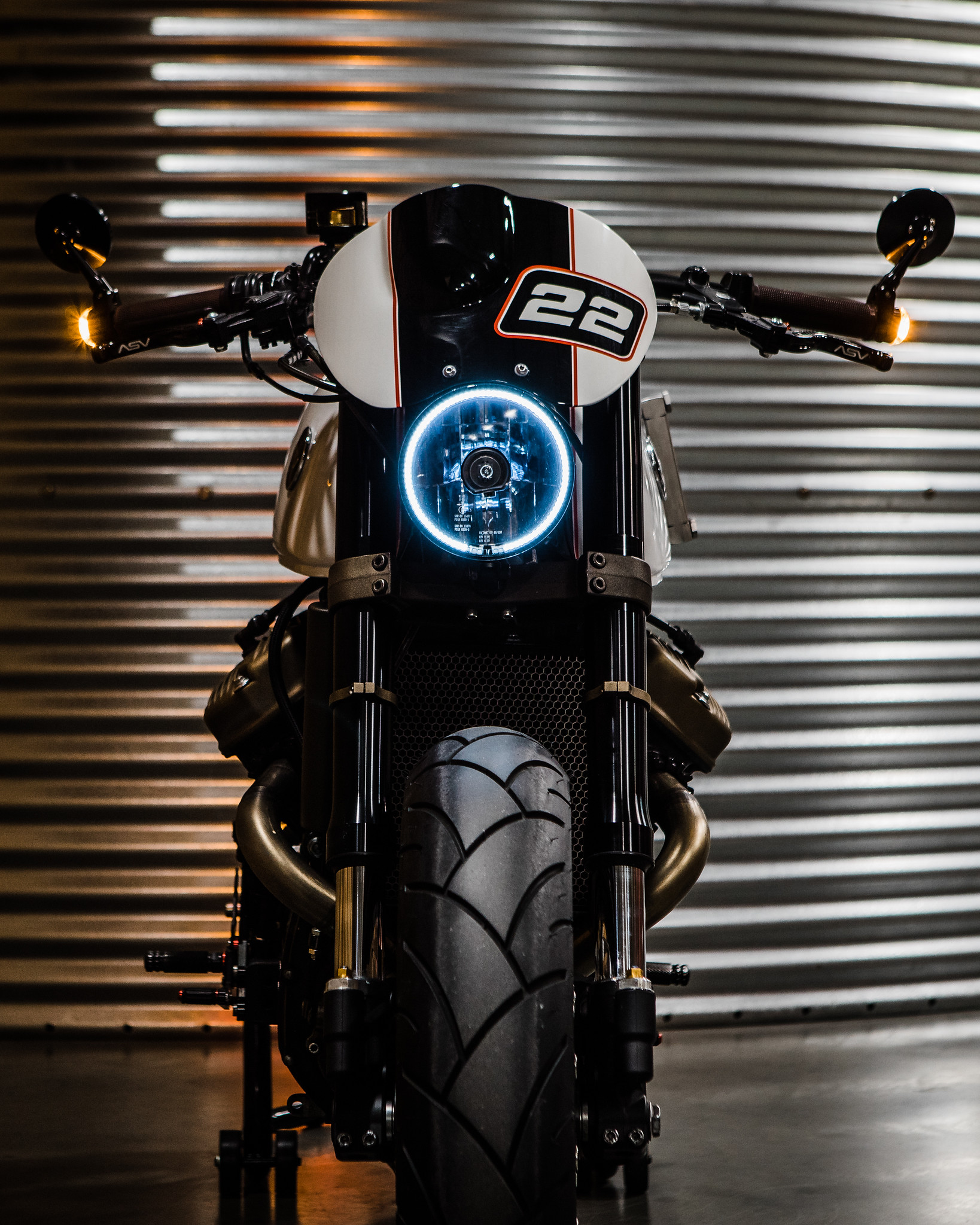 Setbacks included, the overall process was enjoyable from beginning to end, do-over included, and has teed up 2 more custom builds of similar caliber with Smith Brother's. For Kent, the best part of the project has been reconnecting with old childhood friends and having a good time wrenching.
Throughout the process people kept saying "Man, you aren't cutting corners. All top shelf!" Being a BMW fan and having a German wife, the CX was affectionately named, "Obersten Regal" (or  Top Shelf to us non-German speaking folk). And they're not kidding. Kent's attention to detail is borderline obsessive – and we love it. We'll be keeping an eye our for his next work and know they'll be sure to impress, just as this one has.
Photos: Deke Morrow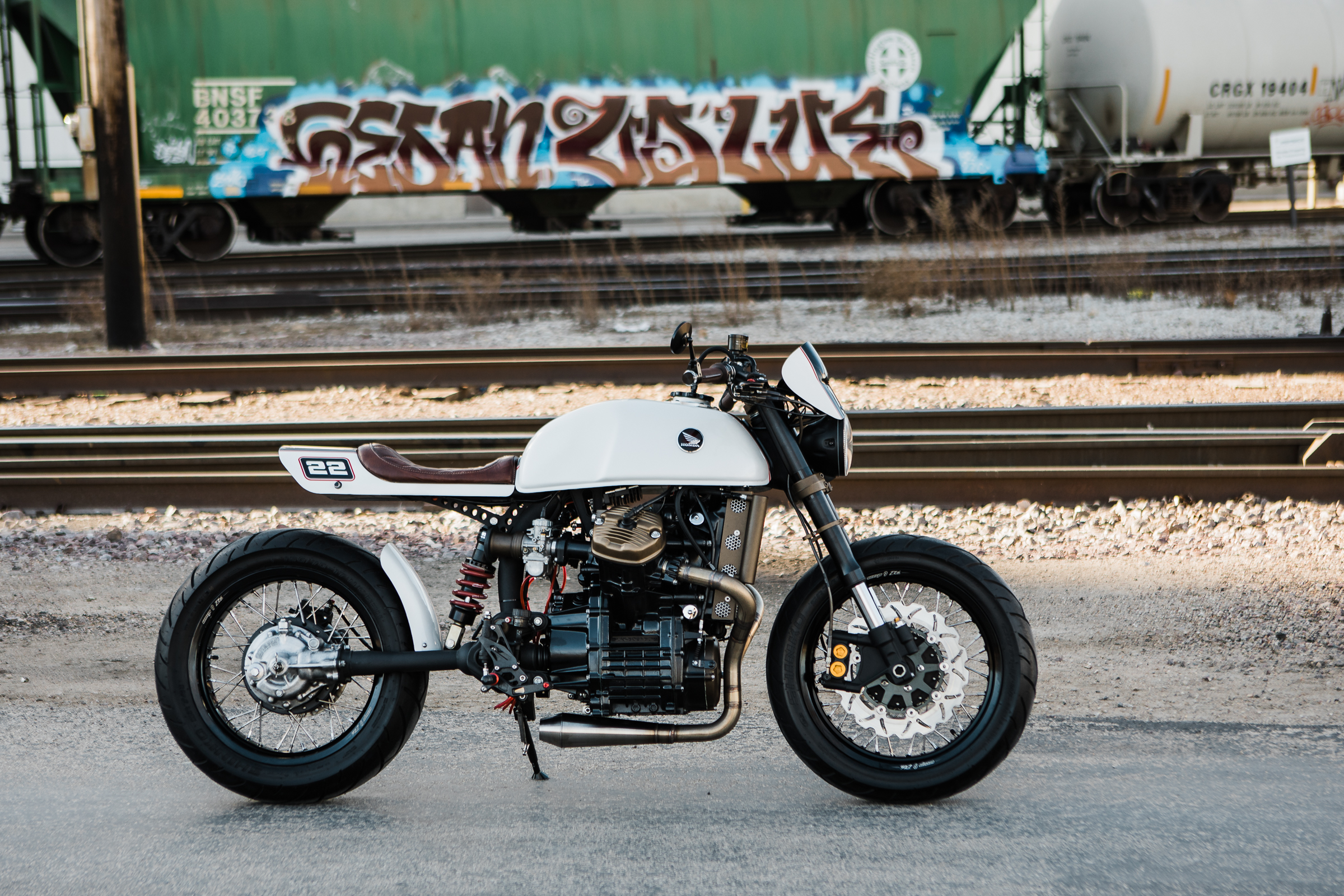 Obersten Regal CX500 Specs:
• Removed front fender
• Extended rear fender 4 inches
• Complete motor rebuild and improvements
• Chopped off back end and fabricated a new tail section and swing arm support
• Penske 8975 custom mono shock
• 2012 R6 front end
• GSXR wave rotors
• Ducati Brembo rear brake caliper and rotor setup
• Excel Warp 9 wheels with custom hubs from Cognito Moto
• Shinko 005 Advance rubber
• Street tracker bars, Outlaw risers with ASV stubby levers – Motogadget m-switch mini(s)
• Tomaselli grips
• Full Motogadget electronics
• Speedhut GPS Speedo/Tac
• CX500 Deluxe tank
• Custom seat with Buffalo hide from Steamboat Springs, CO
• Mikuni carbs from Speedmoto – bronze powder coated velocity stacks
• Custom SS exhaust with dual 12" stubbys
• Fabricated new rear set mounts
• Custom paint by Scott Takes of Underground Art Studio