Two is always better than one and Rough Crafts XSR700 delivers
Imagine commissioning one of your favorite builders to build you a custom bike; you have a few rounds of back and forth, come up with a plan, and then anxiously await the finished product. Time seems to stand still because you simply can't wait. Then, finally, the day arrives. The truck pulls up and as the doors swing open, you start to see double. While you might need another espresso, you're eyes aren't totally deceiving you. You see two sets of tires. Two sets of bodywork. Two exhaust systems. What's going on?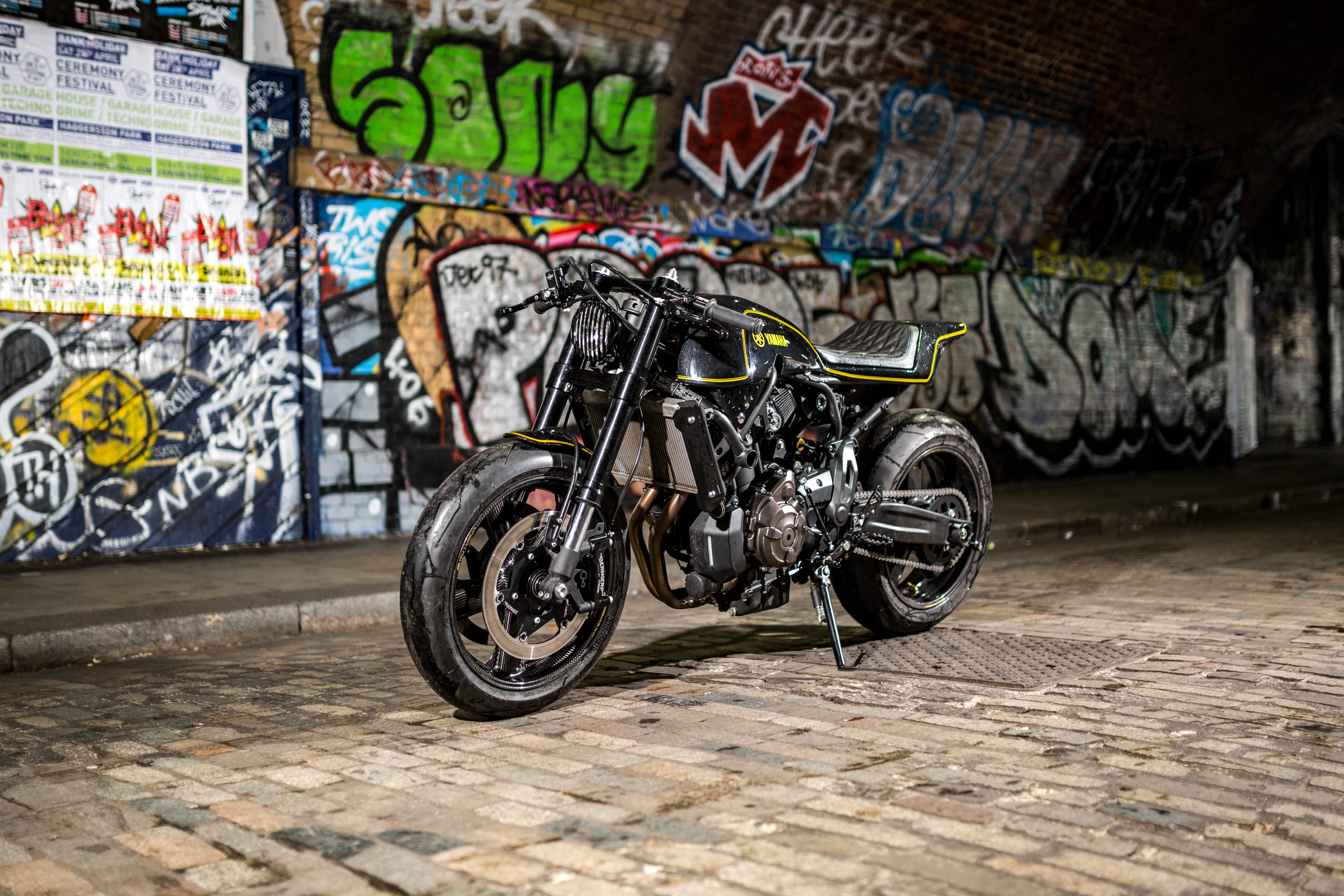 Winston Yeh of Rough Crafts certainly knows his way around a custom bike and when he got a second chance to build a custom for Yamaha's Yard Build project, he wasn't messing around. Stuck between building a café racer or a scrambler, Yeh decided to go for both, delivering Yamaha pretty powerful 2-for-1.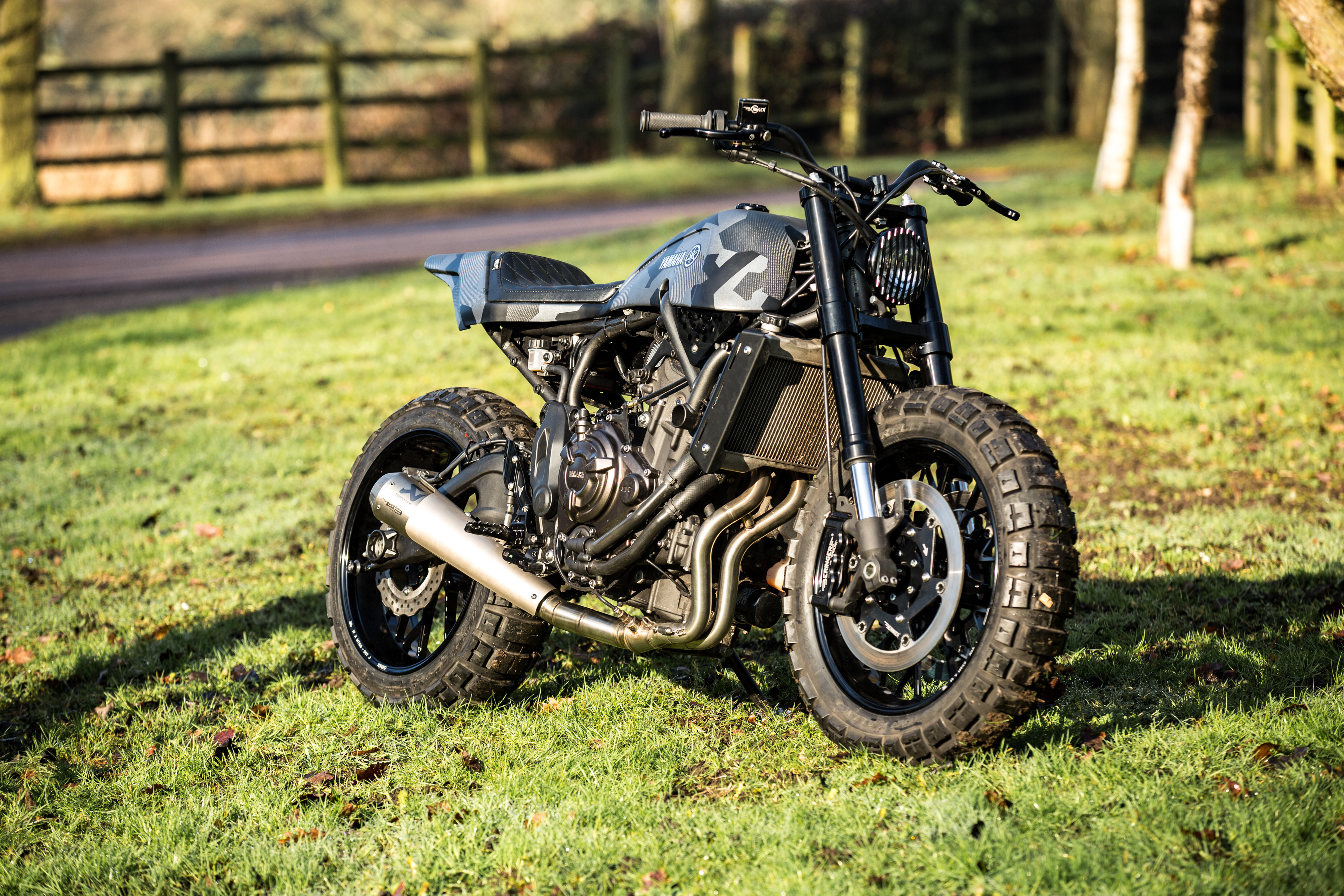 Winston knew he was going to utilize the XSR as his platform, but was stuck between the 700 and the 900. After speaking with Shun Miyazawa, Product Manager at Yamaha Europe and the man behind Yamaha Yard Built, he reminded him,
"It's not always about more power, it's the power/weight ratio that counts."
From that point on, Winston knew he was going with the 700.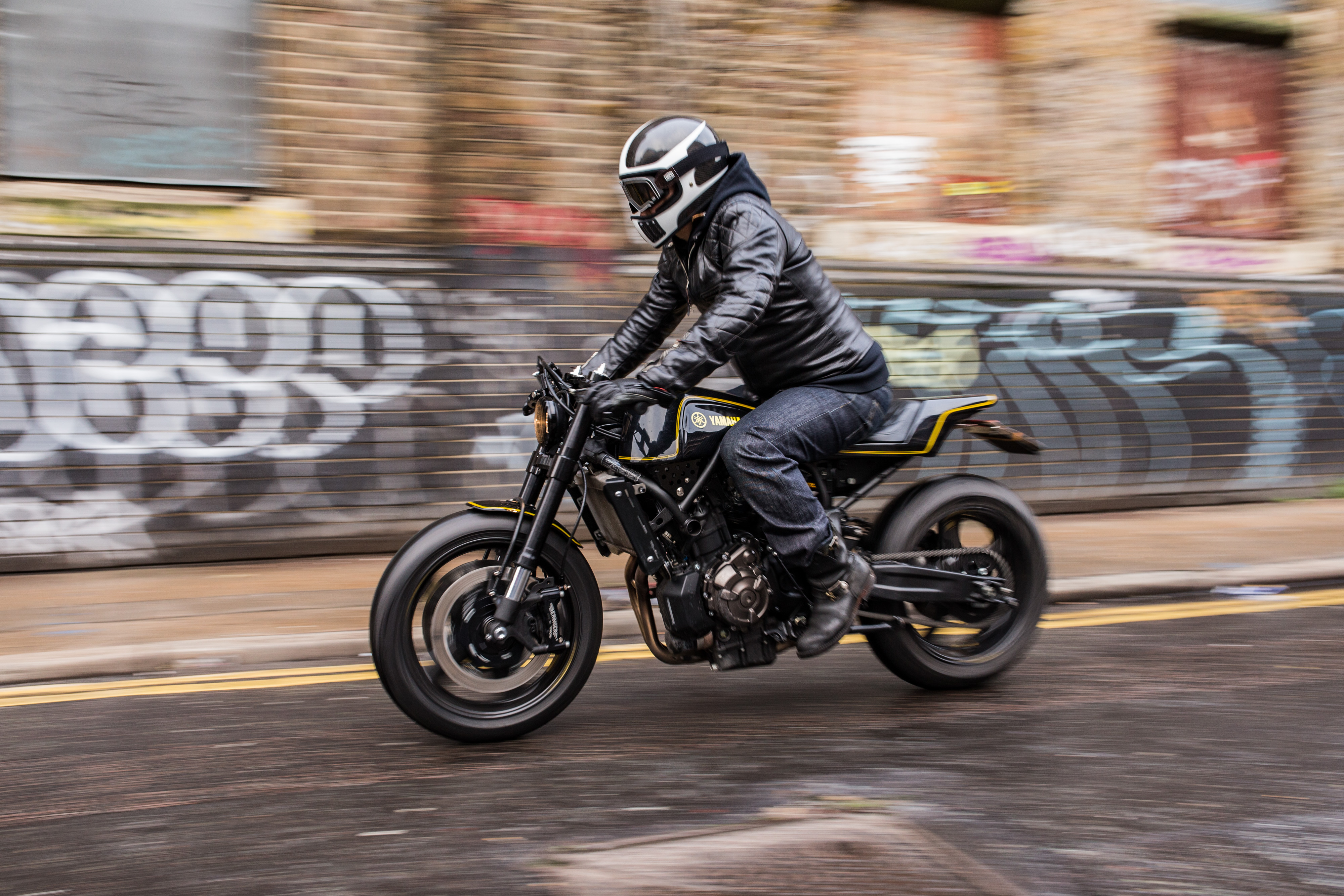 Working with the newly designed XSR700's shorter frame and detachable rear frame loop, the Yard Build strategy of "no frame cutting" was made possible Yeh got to work on the shape of his bodywork. It was at that point where he found himself struggling with whether he should go with clip-ons and make it a cafe racer, or to go with flat bars and make it a tracker. Que lightbulb above the head and his "ah ha" moment was deciding that he could create the bodywork as a kit, allowing customers to mix and match, creating the bike they want. So, he molded two sets of bodywork, got two sets of wheels and tires, different sets of handlebars, and 2 unique exhaust systems, and managed to create two bikes out of one project.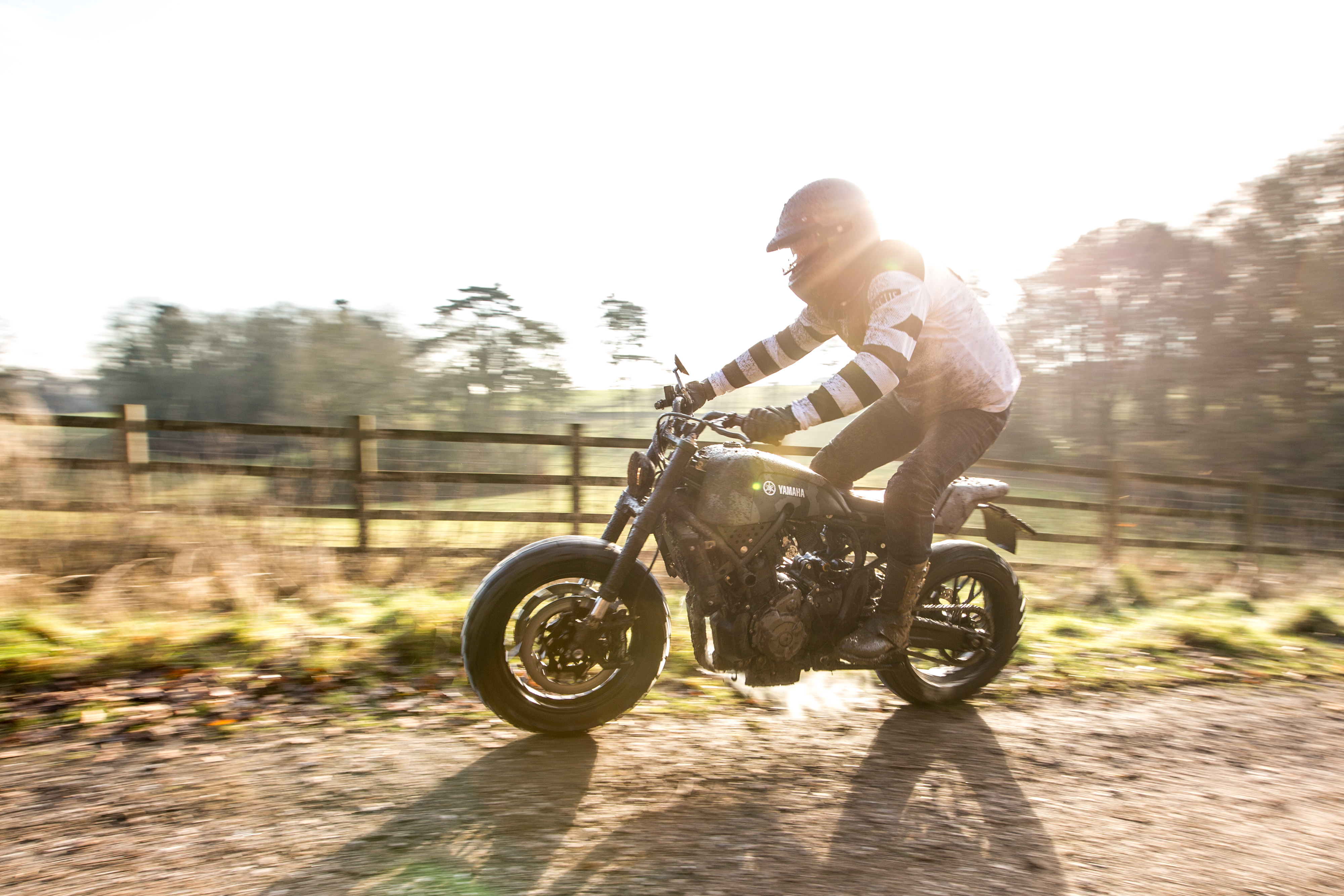 Wanting versatility, Yeh designed a set of triple trees that can run a complete R1 front end and by matching the same brand/design rear wheel sized for the for 700/900 one can obtain a direct bolt-on front and rear custom wheels with inverted forks.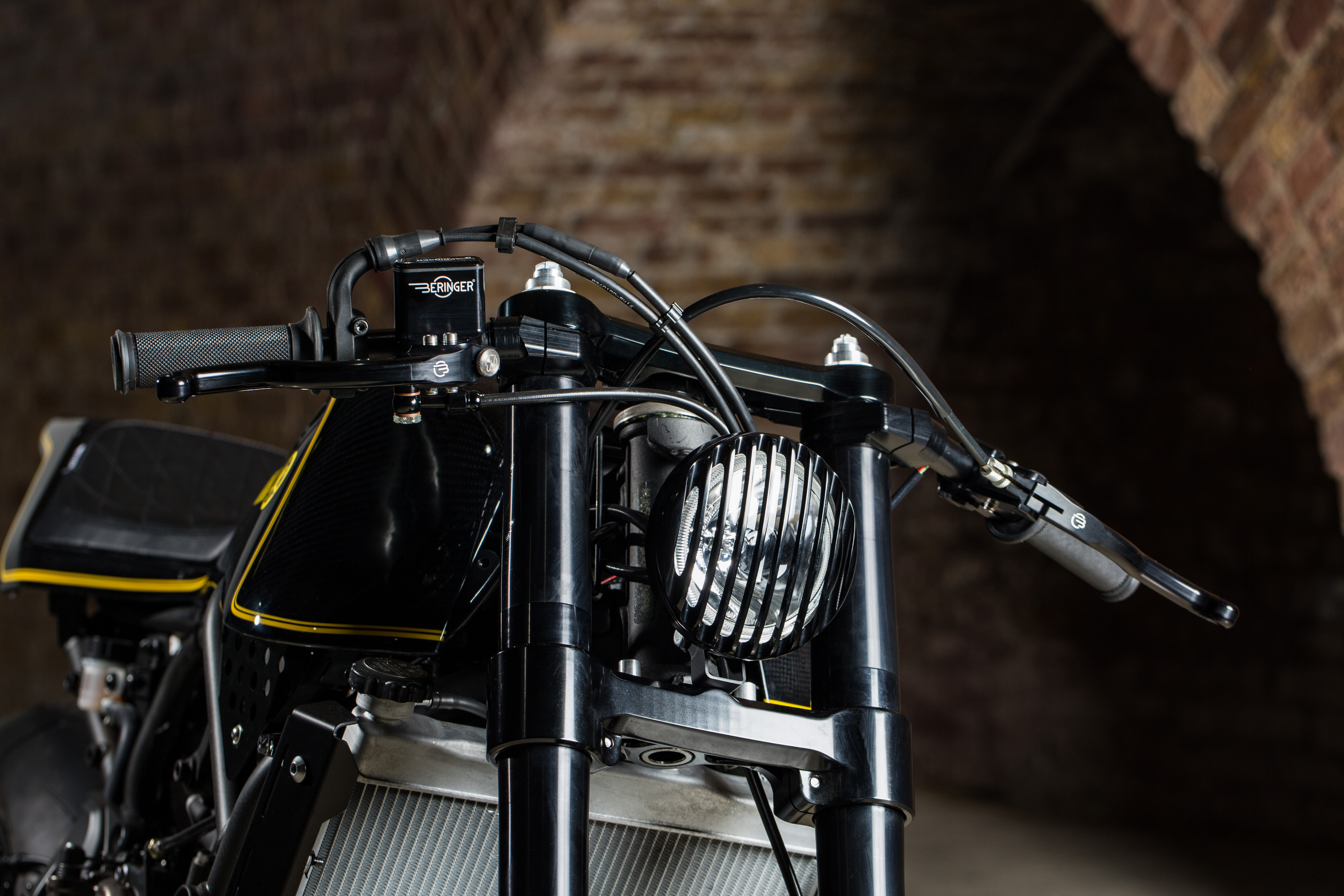 To make 2-for-1 concept work further, Yeh went to Shark Factory for their X2E fully adjustable remote control digital suspension, so you can adjust on the fly for street or dirt.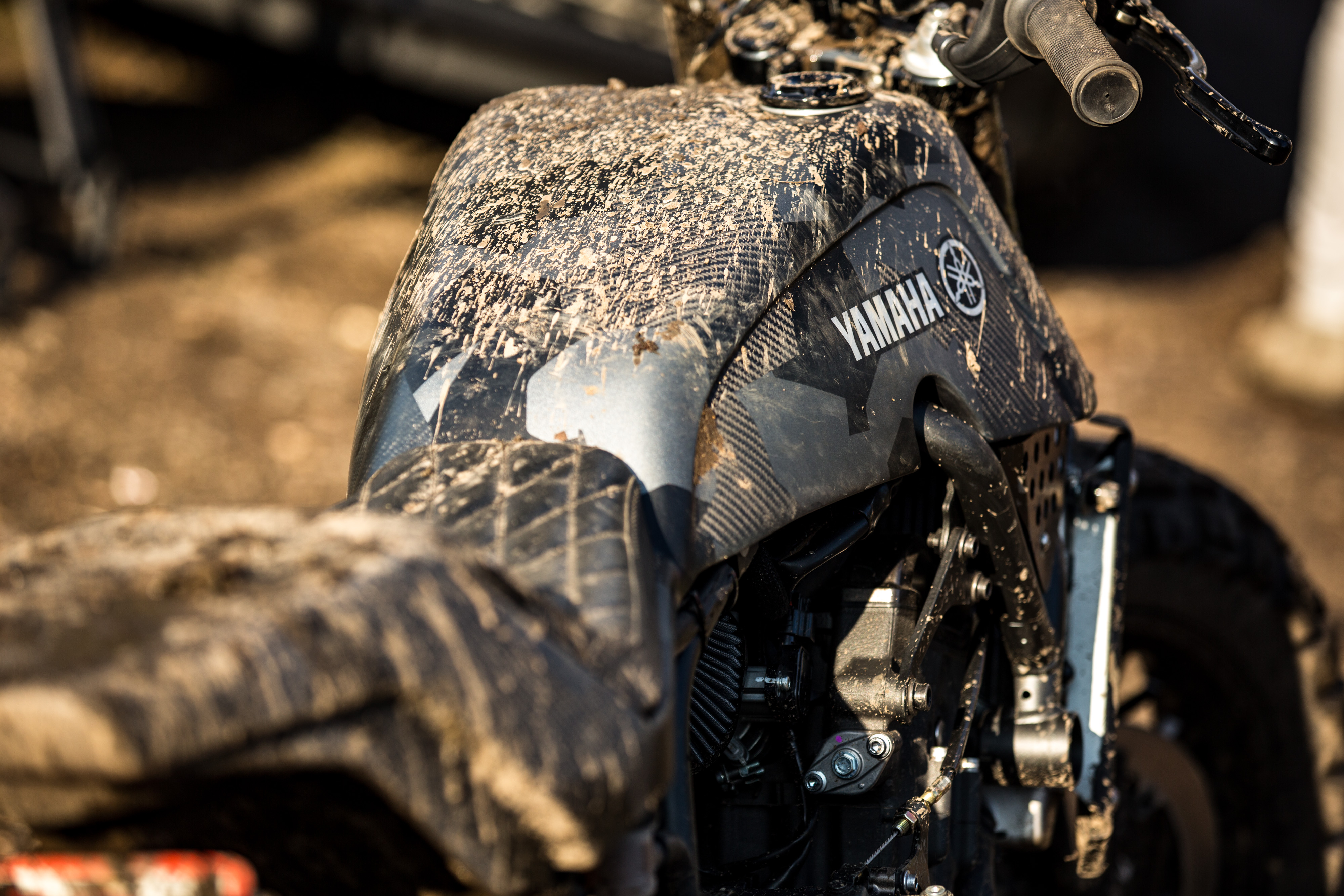 The café racer version is dubbed the Corsa Scorcher and the scrambler version goes by the name, Soil Scorpion. Both bikes got their names from the Pirelli tires provided for the build(s): the Super Corsa and Scorpion Rally.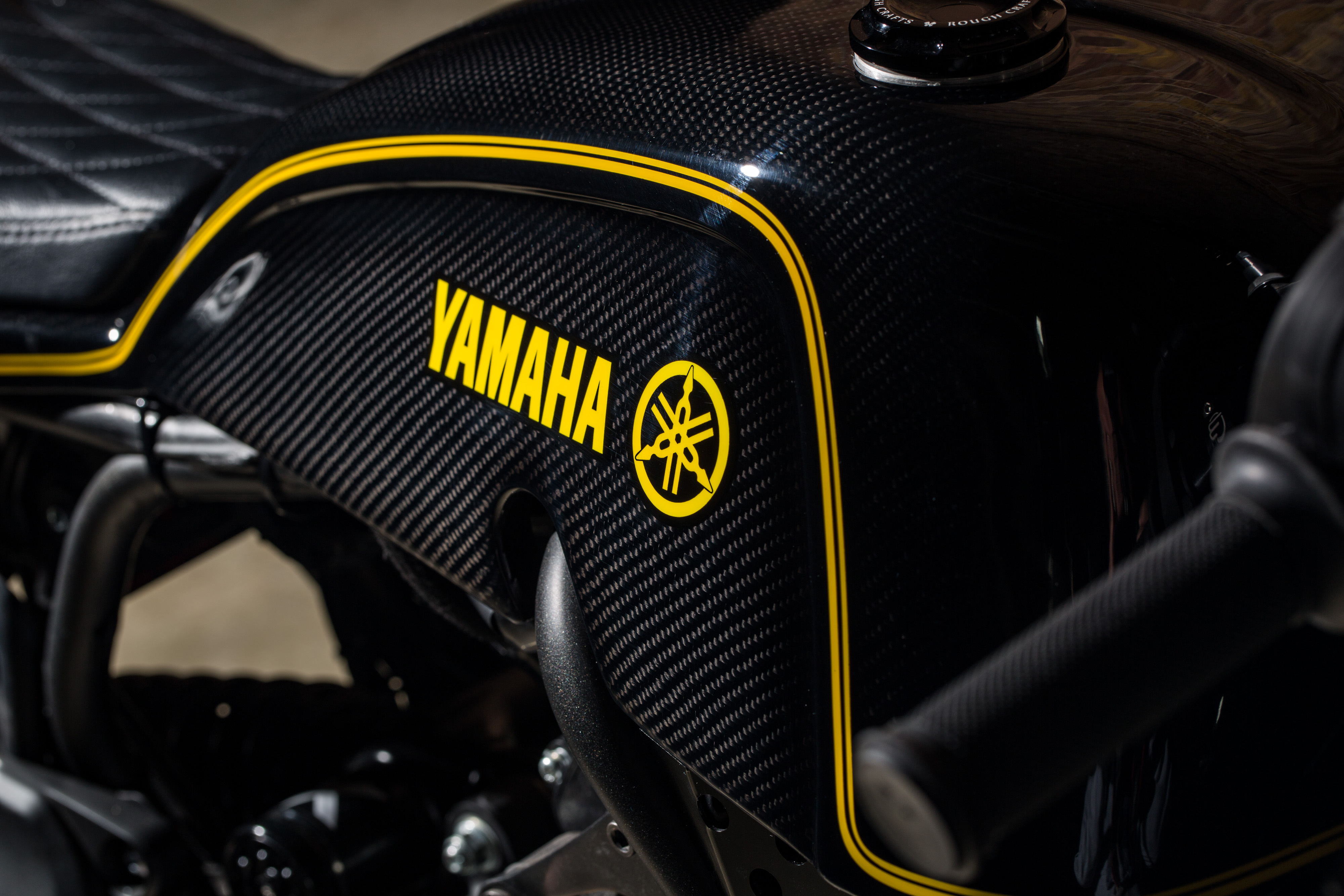 The cafe racer version features ultra-lightweight carbon fiber wheels from Rotobox and clip-ons from Gilles Tooling, and an Akrapovic titanium tail pipe for R1, whereas the scrambler version features lightweight forged wheels from Wukawa Industry Co., a handmade flat bar, and Akrapovic titanium XSR700 high pipe modified for a little more tracker flair. The cafe racer version runs velocity stacks, while the scrambler one runs Sprint Filter waterproof filters to allow for stress-free fun when the going gets dirty. Both variations run top-notch Beringer brakes.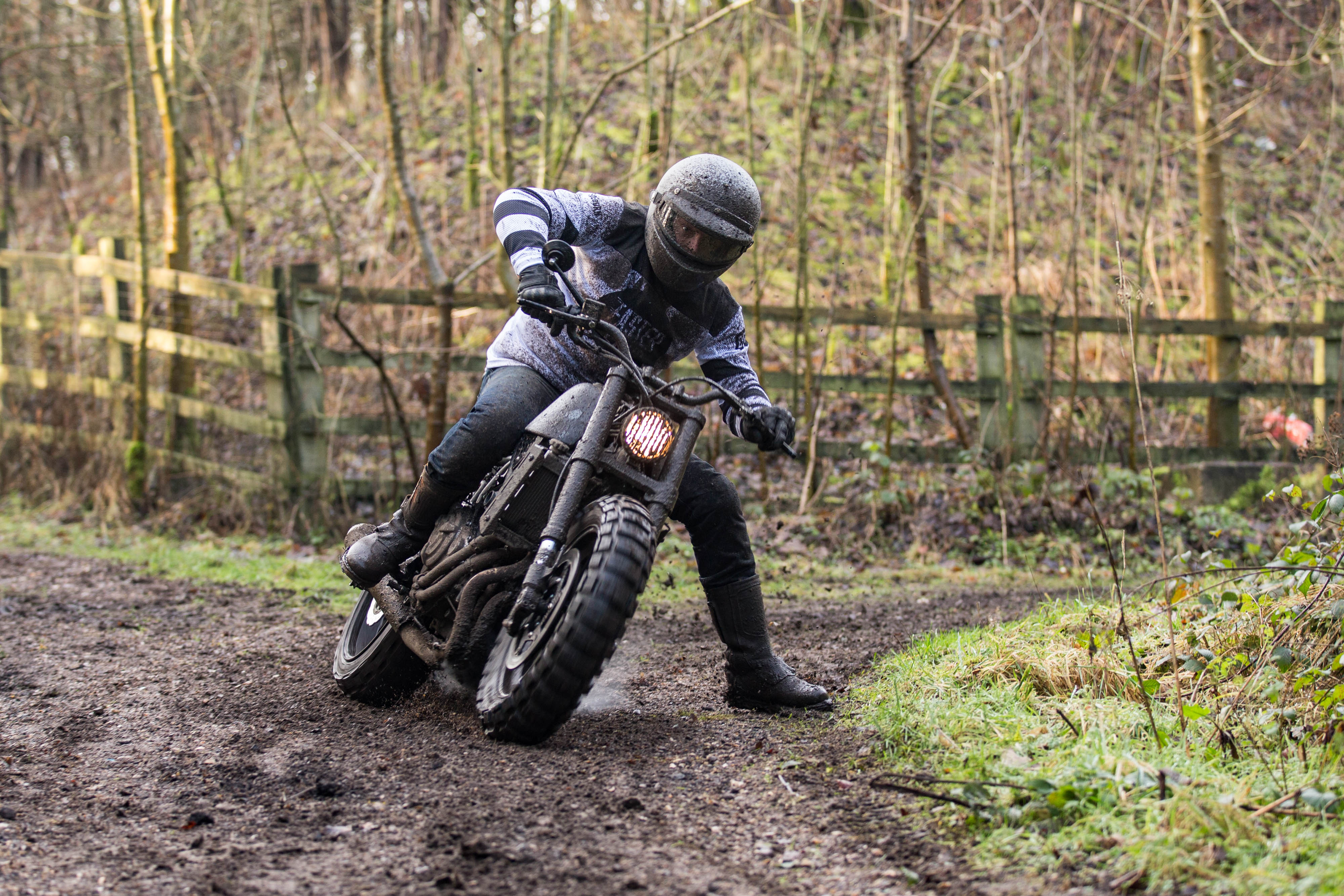 The body kit was made with a full carbon fiber mono body with a small aluminum tank underneath.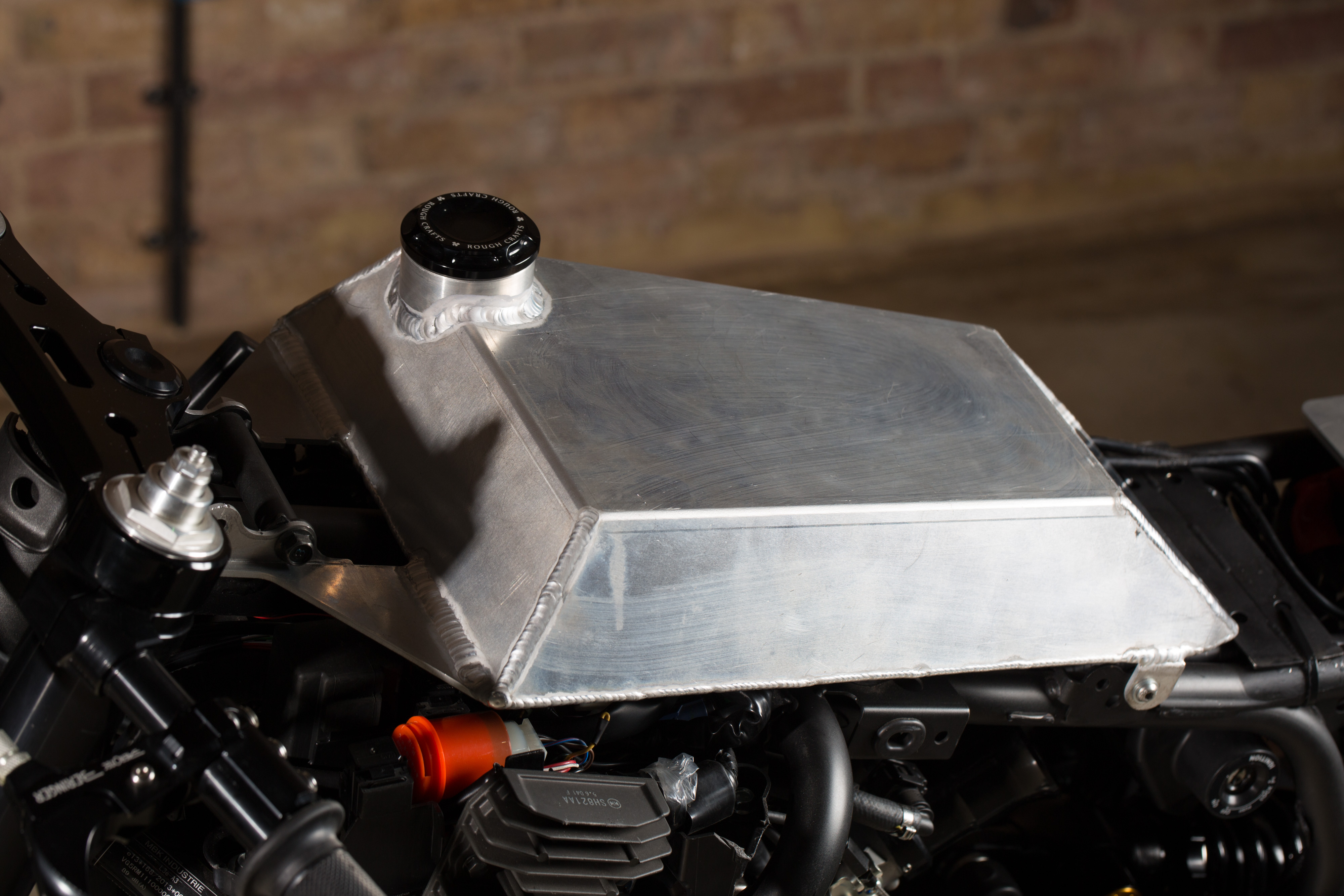 The whole thing is fully bolt-on without any modification, the only thing cut out from the stock frame is 4 tabs that held the now nonexistent airbox. They didn't weigh the Soil Scorpion version, but the Corsa Scorcher version with the R1 fork and Rotobox wheels went from a stock 410lbs to 370lbs – a 10% reduction of weight with most of the electrical and the ABS system retained.
While we can't speak for Yamaha, we have to imagine they're pleased with this one!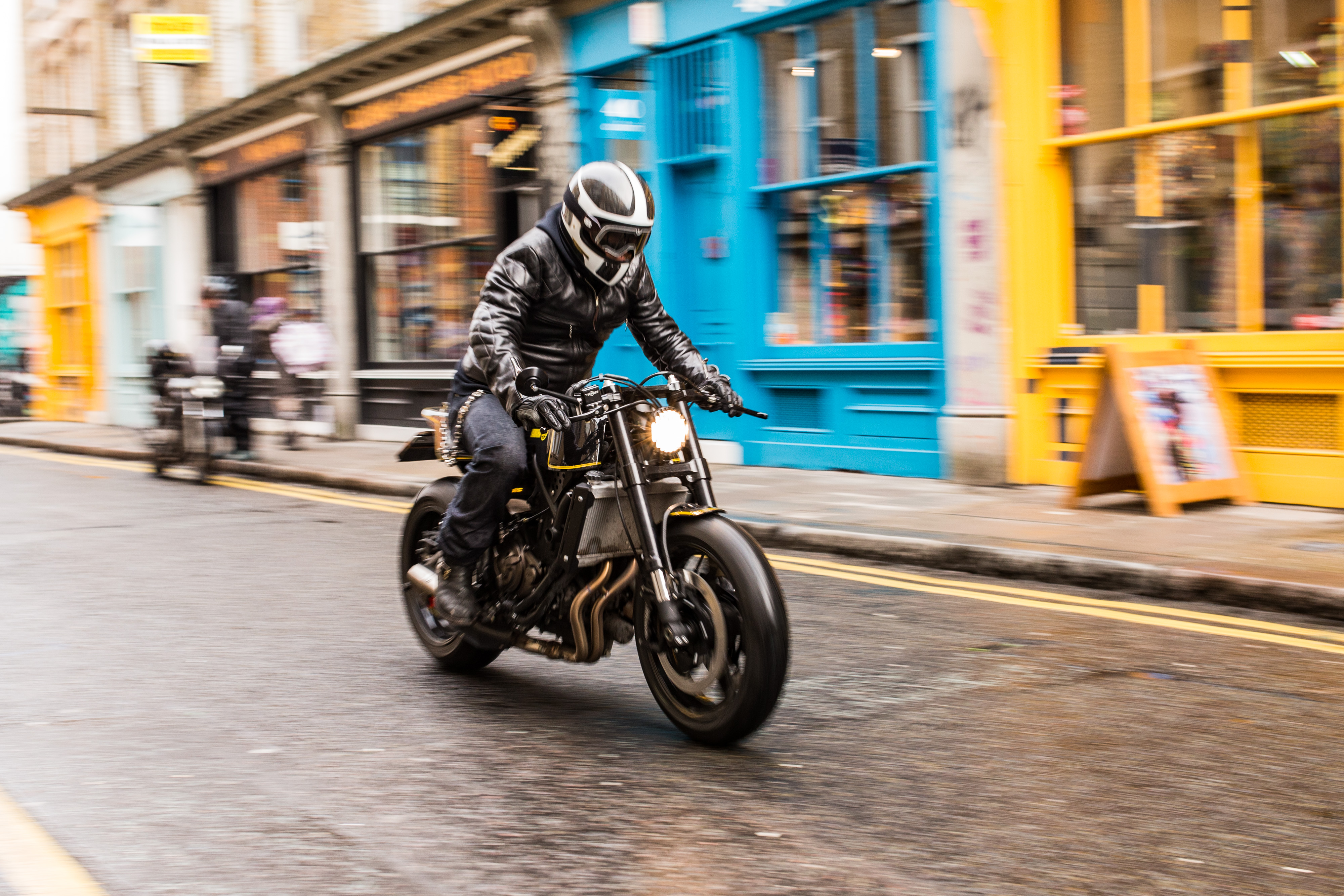 Rough Crafts: Web | Facebook | Instagram
The fine folks at The Bike Shed in London spent some time with Winston and the Rough Crafts XSR700 and put together a cool little video showing both sides of the bike. Give it a watch!