Our friends at BA Moto have their fully custom 2007 Triumph Thruxton up for sale. According to them, there hasn't been a part on the bike they haven't touch, massaged, or polished aside from tearing into the engine. We've seen the bike in person and it's even more impressive 'in the flesh'. It's is for sale now, available on ebay. Do yourself a favor and go bid on this one!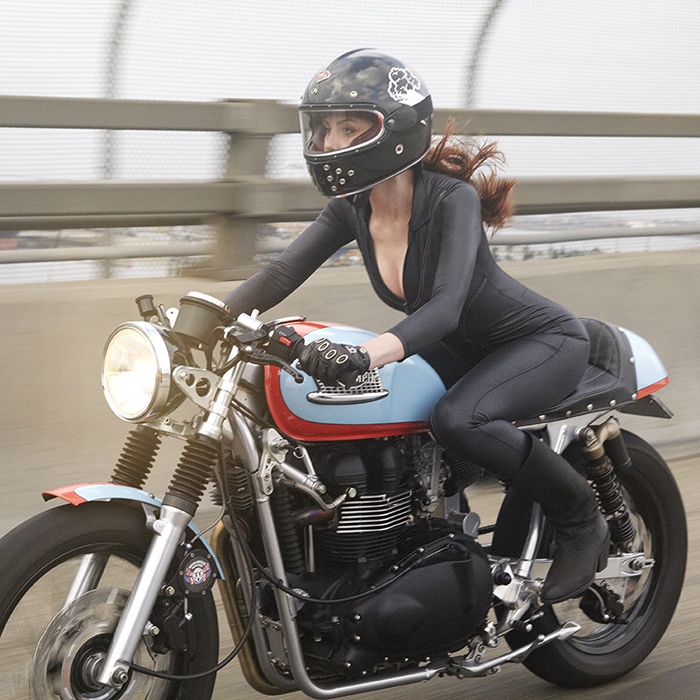 This bike was bought in near perfect condition and was not a crash job. Title is clear with current registration. After the bike was successfully completed, we had it dyno-tuned and rejetted by Mickey Cohen. It has 100 miles on it since being finished.
Specs:
Modified and powder coated frame in aluminum silver
Powder coated wheels
Continental Road Attack 2 Tires
All new polished stainless frame hardware
Progressive 970 rear shocks
Race-Tech front fork springs
$1600 Gulf paint job and Royal blue hand pinstriped by California Cycle Designs
Axljak rearsets
BC lay down speedo housing
BC mini front & rear Reservoir Kits
BC polished fork ears
BC rectifier relocation kit
BC billet carb intakes
BC ignition relocation kit
K&N air filters
ASV front brake and clutch levers
Custom built 2-1 GP style exhaust by Iron Cobras
Custom solo cafe seat
Custom BA Moto lay down battery box
Anti-Gravety dry cell battery
39mm Flat Slide Carbs
$450 Dyno-Tuning
Speed Merchant stator and sprocket covers
New DID Gold 525 chain
New Braking front and rear waved rotors
Triumph fork gators
Head on down to their ebay auction now.