A super clean T120
It's safe to say, vintage Bonnevilles will never go out of style. As the years go by, finding one that hasn't been hacked to bits is getting harder and harder. When Scooter, a friend of The Bullitt, let us know he was selling his stunning 1966 T120, after deciding we can't pick it up ourselves, we figured the least we could do was spread the word!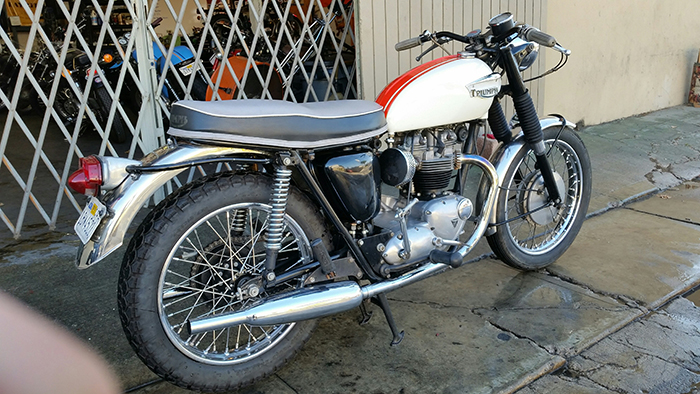 The Bonneville gained it's name from racing success in, you guessed it, the Bonneville Salt Flats but over the years also had success in the Isle of Man TT and in the Thruxton 500. Always a good candidate for a cafe racer, the Bonnie's from the sixties were constantly getting stripped down and pulled apart. Nothing wrong with that per se, it's just also refreshing to see a clean specimen still intact.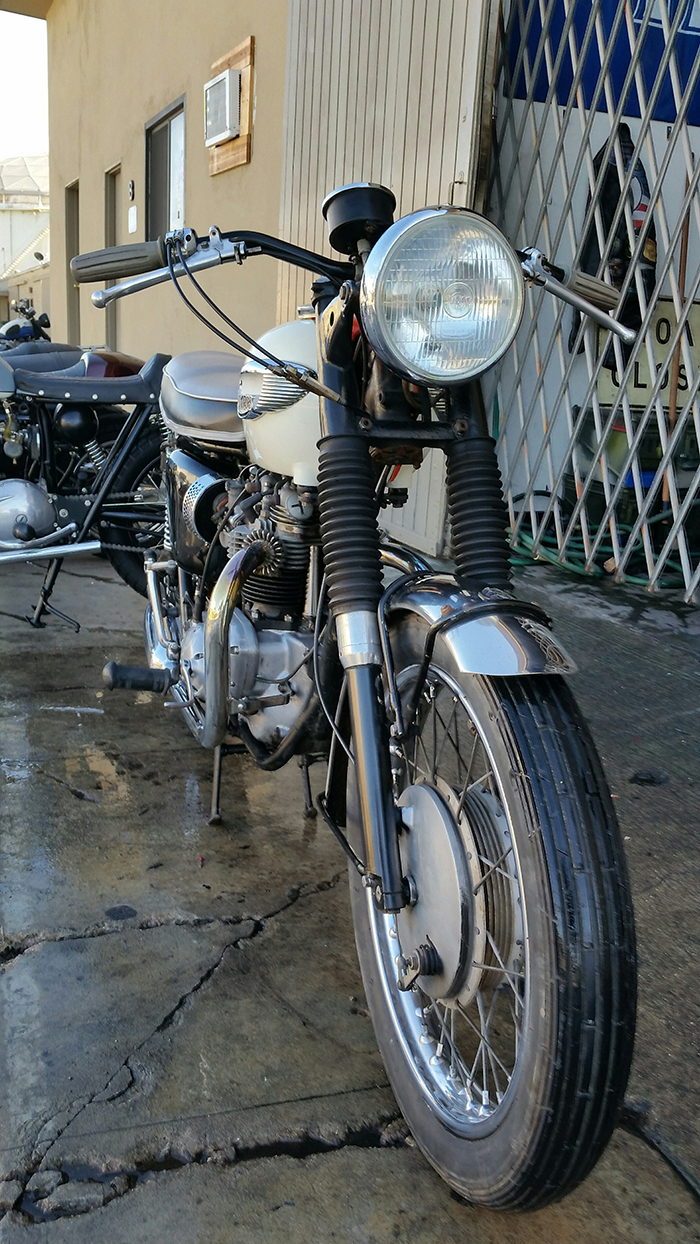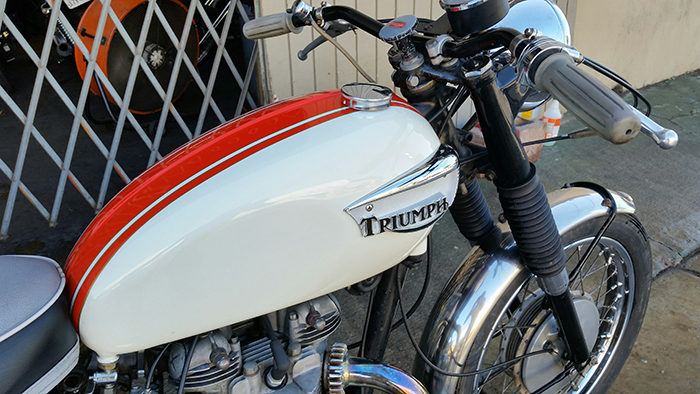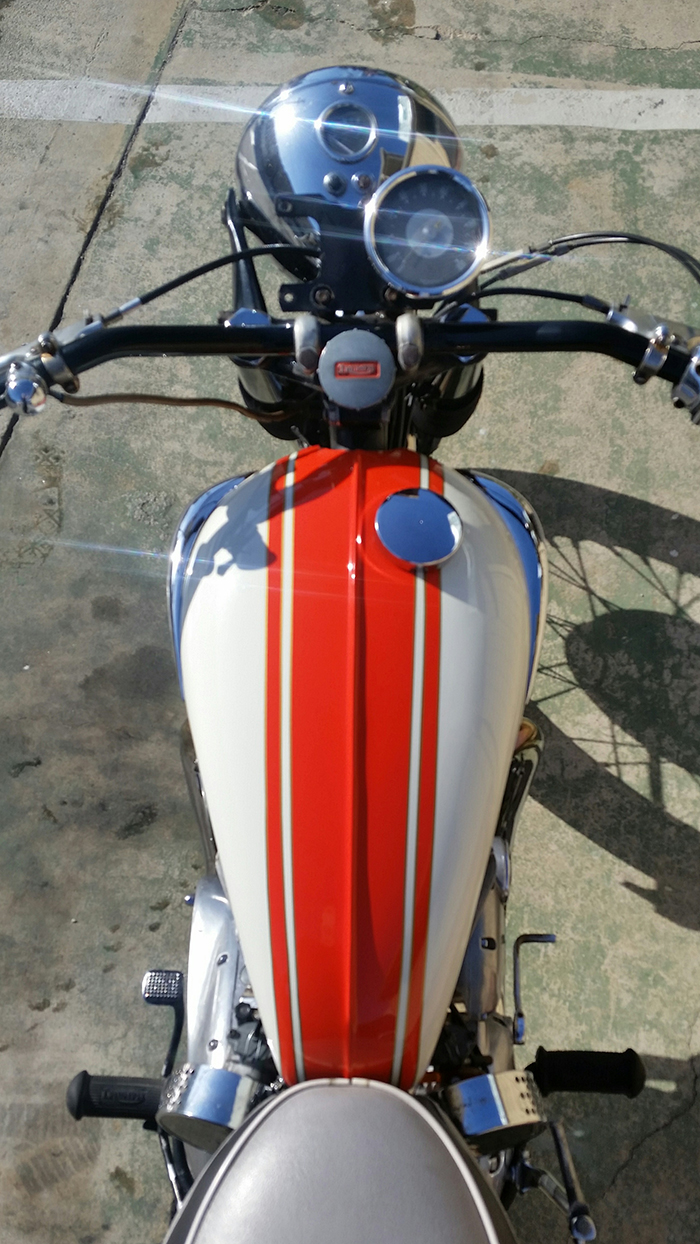 The T120 was produced between 1959 and 1975 and is powered by a 649cc air cooled parallel twin. At a claimed 46hp, the power's not going to blow you away but if power alone is what you're after, this isn't the right place my friend.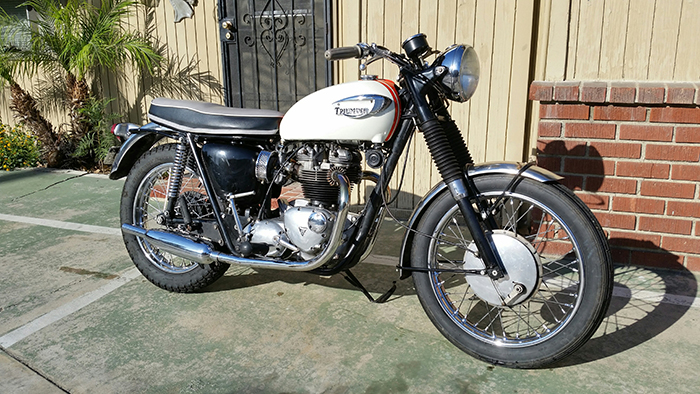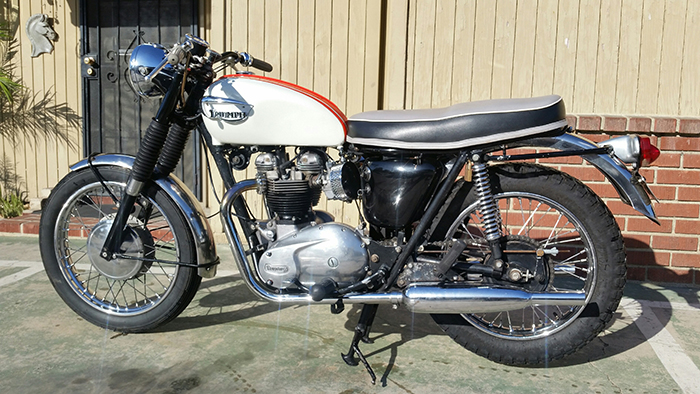 Fun facts on the bike:
– Runs great.
– Starts on first kick.
– Matching numbers.
– Clean title.
– Currently registered until July 2016.
– Comes with extras: custom solo seat, chopped fender set, Sparto tail light, original amal carbs and box of parts.
Asking $6k. Located in Los Angeles, CA area.
Contact pat(@)thebullitt.com for more.