Light painting the Bullitt OG
We were stoked to stumble across photographer Richard Le's work and were even more pumped when he agreed to shoot our custom Triumph, the Bullitt OG. Richard does the bulk of his work with cars and this was actually only the second bike he's shot before. Judging from these killer photos, it seems pretty clear that he's having no problems adjusting to shooting bikes.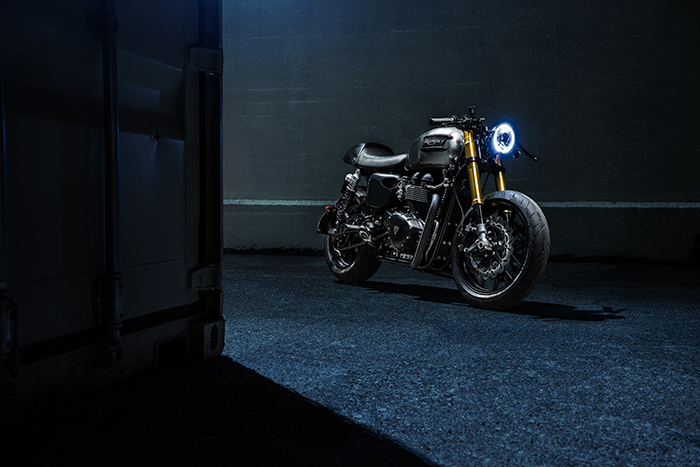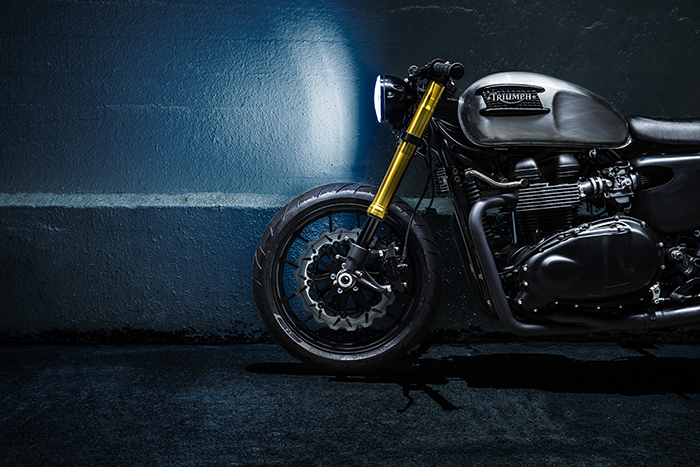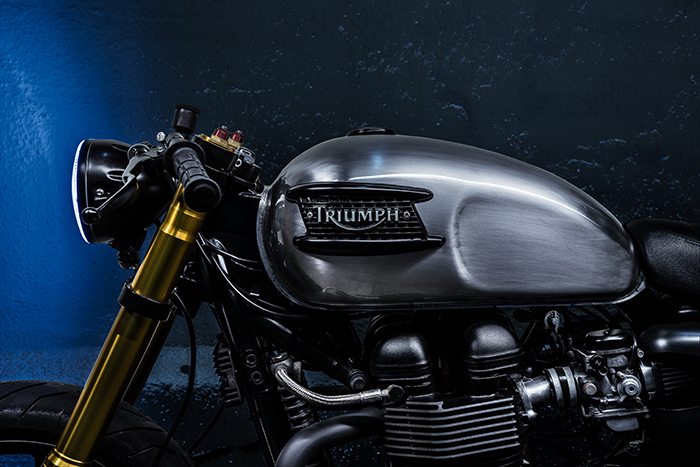 We headed up to Treasure Island in San Francisco and found a big dark wall facing the Bay Bridge and proceeded to 'light paint' the bike. I helped work the remote trigger on the camera while Richard ran around the bike with a flash taking long exposures. He took multiple passes to get the light just where he wanted it.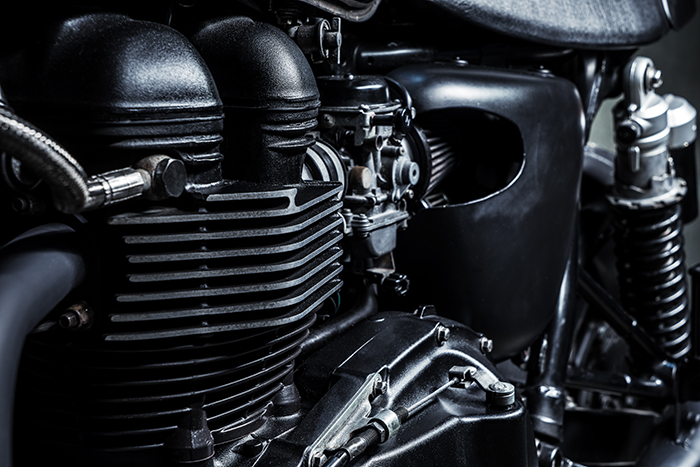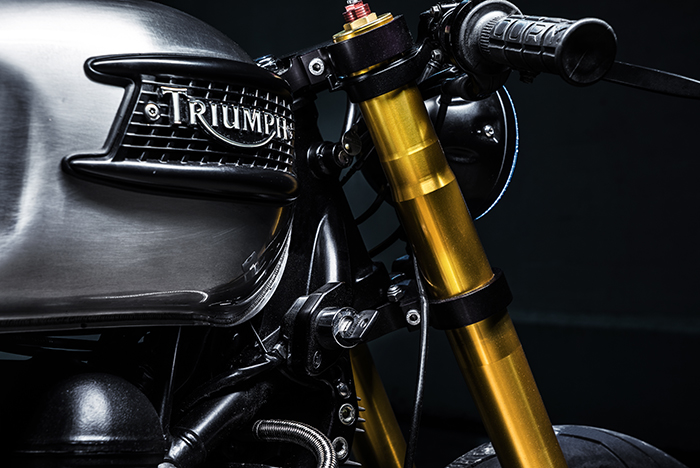 We were totally stoked to get a full write up in Pipeburn, one of the biggest custom motorcycle sites in the world currently. In that post, the editor states;
"Now, we all have our opinions and right now this is mine; I believe this is the best looking Bonnie ever built, bar none."
It was fantastic exposure and a more than generous statement. Check out Pipeburn's write up here.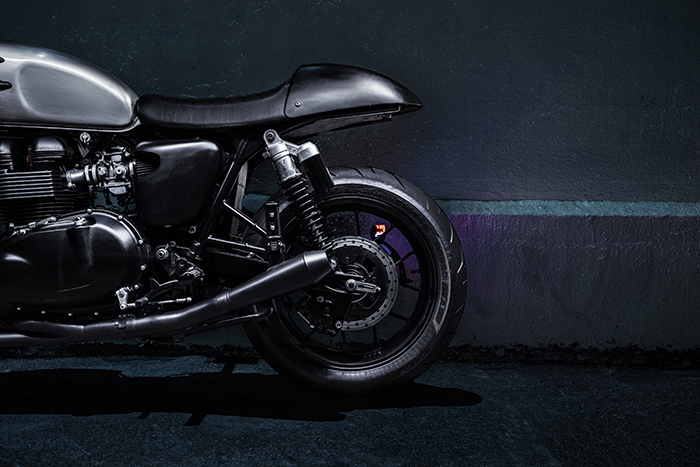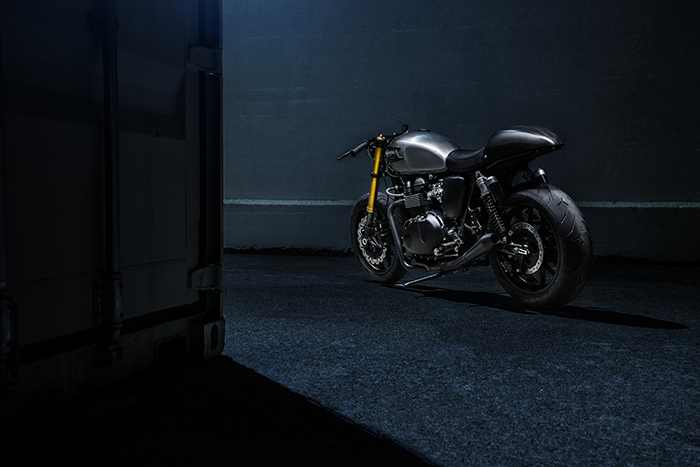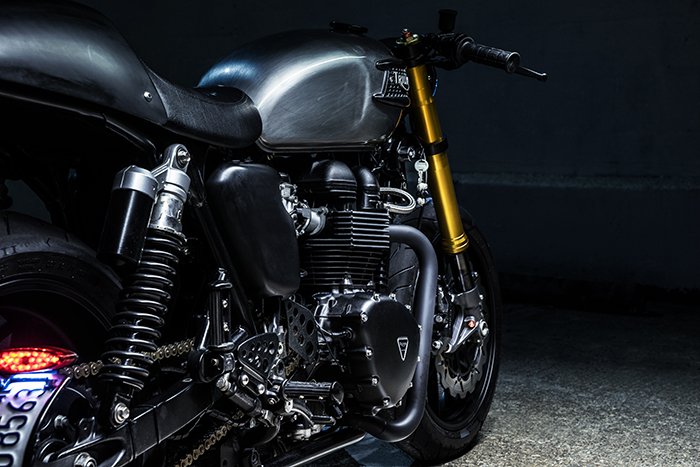 It seems that Pipeburn, wasn't the one ones who dug Richard's dark, dramatic photos. Our bike, and these photos in particular, were featured by Triumph Australia, and by popular Instagram profiles like @caferacersofinstagram and @black_list, who has 2 million followers! Obviously we think our build is pretty cool, but getting them photographed in a unique and killer way was beyond cool. We loved getting the chance to work with Richard and will definitely be calling on him for more shoots in the future.