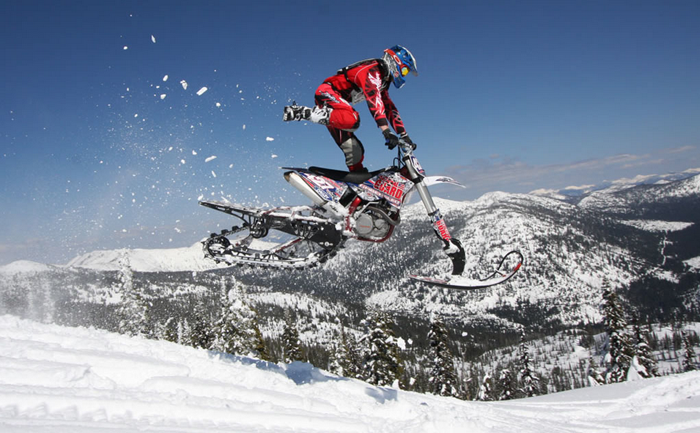 Winter is something most motorcyclists dread. To most, winter means tucking your bikes away and cursing the cold, white blanket of ride-killing snow. Now we may not have a solution for your road-going bike here, but you can certainly take back your off-road riding season with a Mountain Horse Snow Bike Conversion Kit from Timbersled.


Their conversion kits run from $5,300 to $6,600 and come completely assembled and ready to install. Everything is there to convert your dirtbike into a mountain-shredding snowmobile. There are three versions available; the Short Track, Long Track or Snow Cross depending on your specific needs.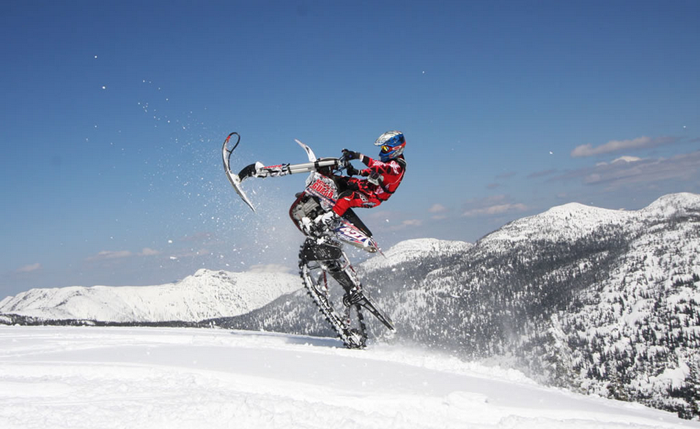 Some of the photos and footage looks so fun. Dude's are ripping the hell out of these things; fat drop offs, deep powder and some serious 'sidehilling'. Check the video below and see for yourself!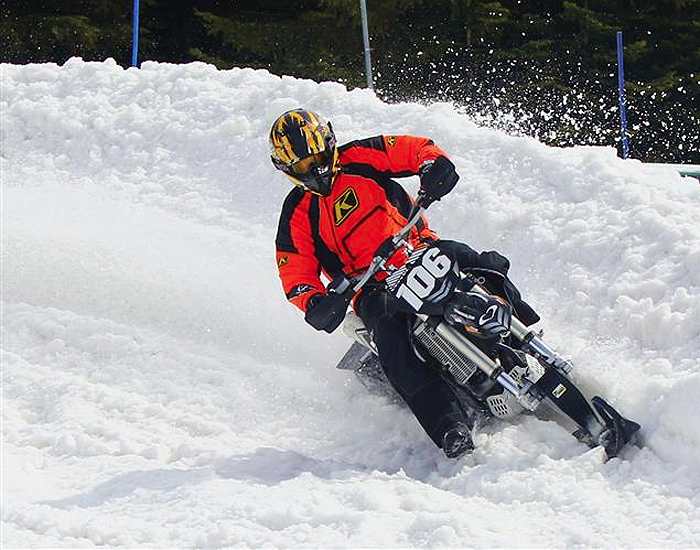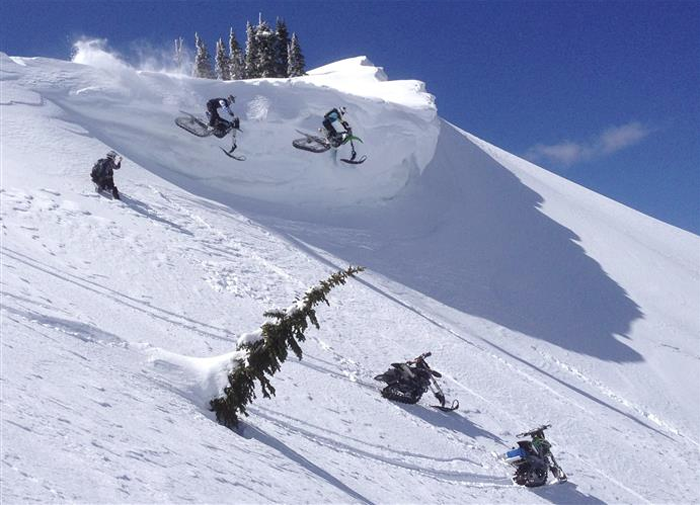 Timbersled: Web | Facebook | YouTube
First 2 images via Macho