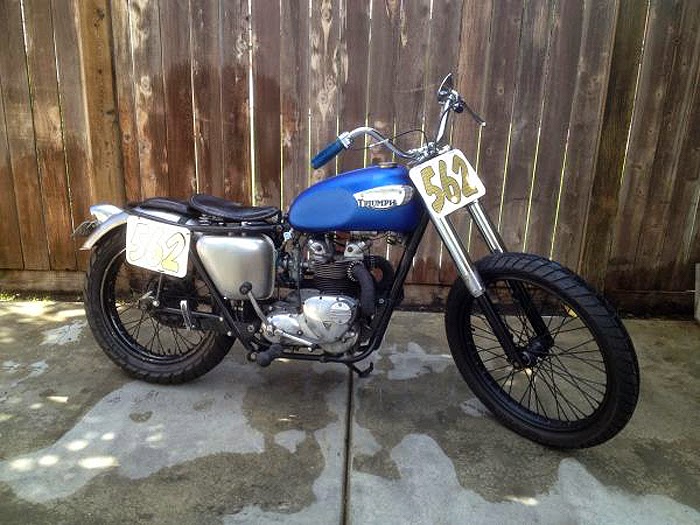 A good friend of ours Adam is parting with his 1968 Triumph T100C 500cc (featured here before). This single carb twin. know around town as the "Raped Ape" needs a new forever home.
Specs and price below: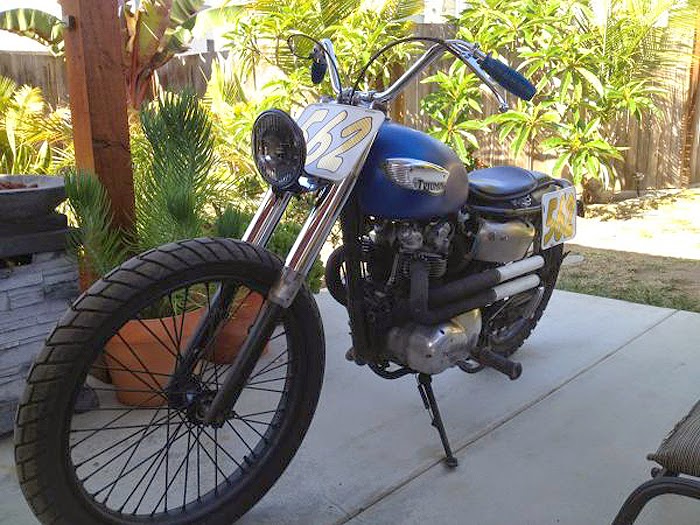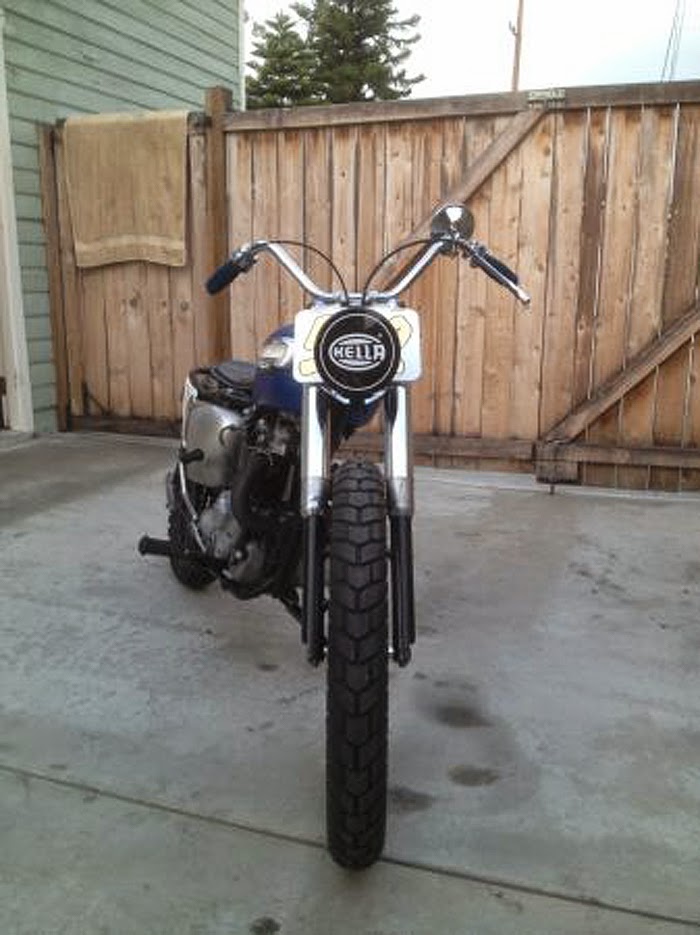 500cc single carb motor, MCM fork covers, 21″ front w/ spool hub, Avon Distanzia's front and rear, The Factory Metal Works left side high pipes, custom seat and p pad by Red Tail Leather. Stock frame with struts. Rear shocks can easily be reinstalled with two bolts (you supply shocks). Rebuilt front end including new springs. Smokes and leaks oil just like 44 year old British Iron should. Starts easily, sounds awesome and runs like a raped ape! Have a bunch of extra parts including stock headers, different head light, extra seat, extra set of cylinder jugs and extra carb. Pink Slip in hand & registered till November 2013. Can you tame The Ape? $4,900

BIKE IS SOLD.