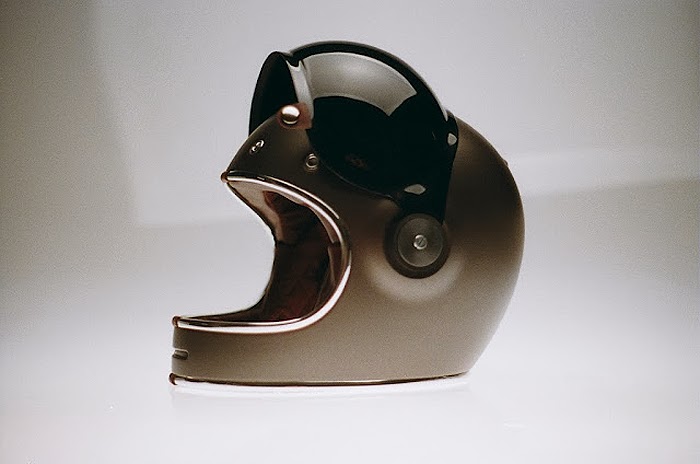 It's no question that retro is in these days. Though there are plenty of good options available for a ¾ helmet, the full face category is almost exclusively modern. Enter Chad Hodge, a recent industrial design graduate from the University of Cincinnati.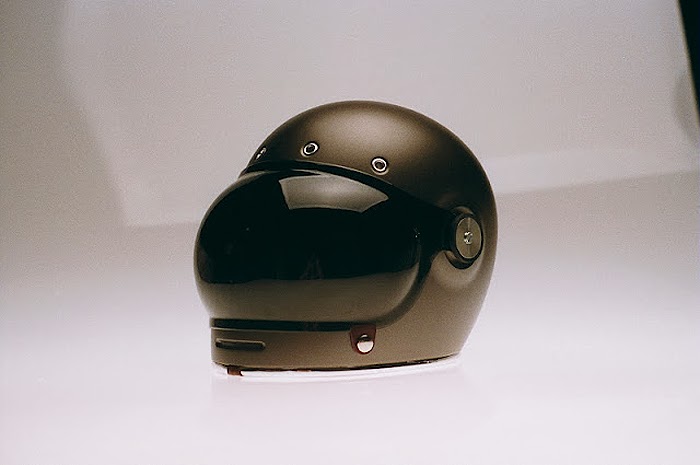 When Chad went to look for a helmet, he knew he wanted the safety of a full face but also wanted something with the vintage styling to match the aesthetic of is '78 Yamaha XS1100. Not finding anything out there that suited his tastes, he took matters into his own hands. For his thesis, Hodge designed the beautiful retro full face helmet you see here.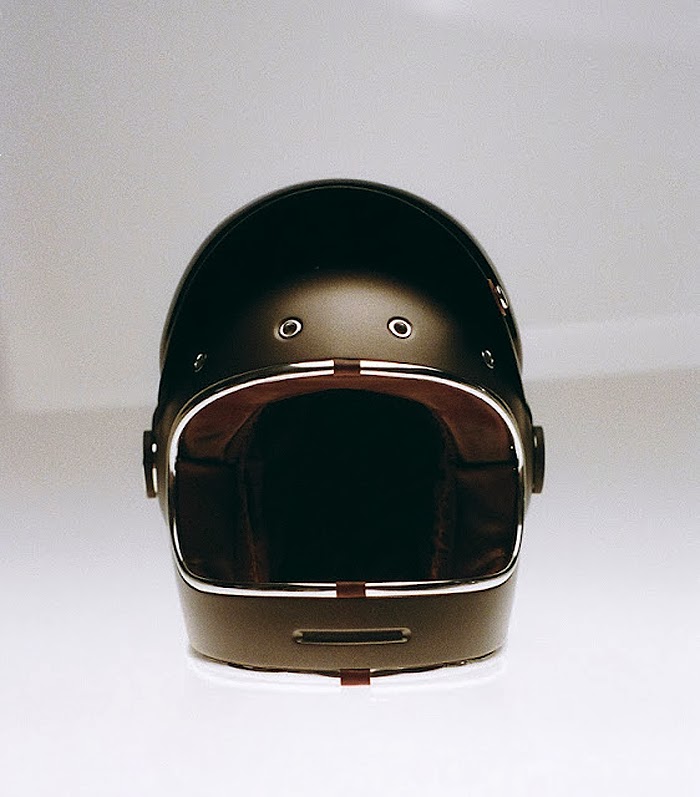 Currently it's only a prototype, but I think there is a big market for something like this. And with a name like the Bullitt helmet, you'd have to think we're on board here. Bullitt approved!!
If you'd like to help Chad (please do!) you can get his contact info by e-mailing Lennard from Bubble Visor here: info@lennardschuurmans.com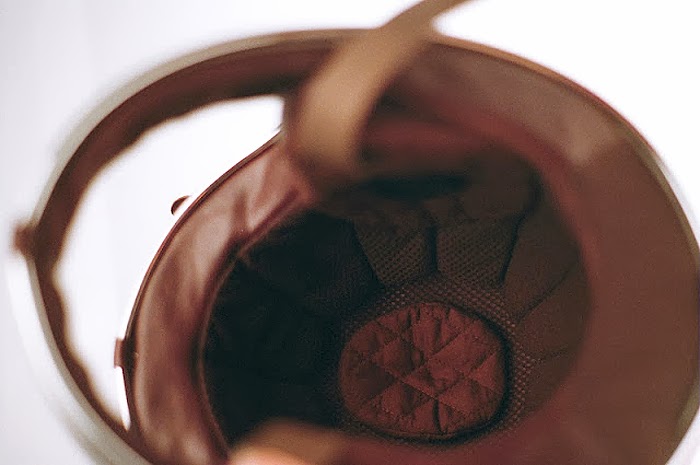 via Moto-Mucci via Bubble Visor