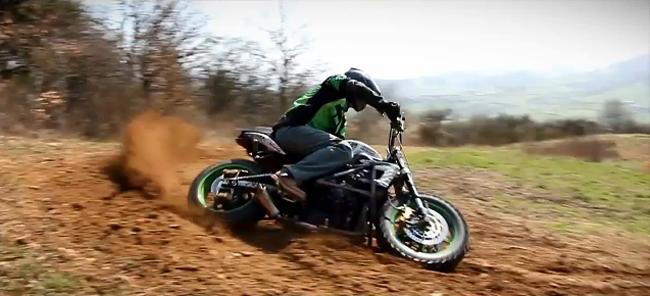 So recently we've featured Ernie Vigil having his way with a stock Scrambler on and off road. Last Saturday we had an R1 ripping the Moroccan sand dunes. Last week we had another R1 with spiked tires carving the snow. Not too long ago we posted Icon's Drift Battle 2 showing what these Street Triples can do. Today should not disappoint.
(video after the jump)
Streetbike Freestyler Julien Welsch threw on some knobbies on a Triumph Street Triple 675R and went on an off-road rampage. It's great seeing riders thinking outside of the box and pushing themselves and their machines to do something new. Cheers to you Julien!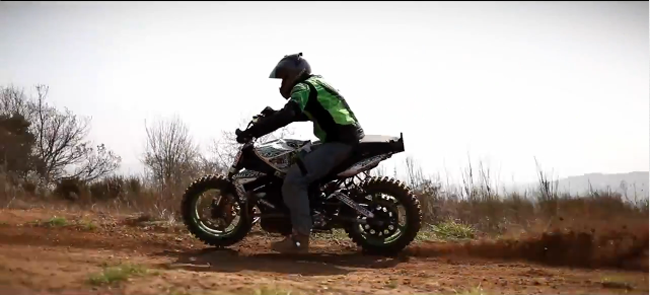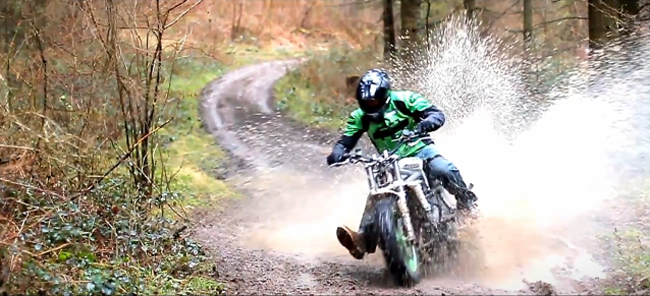 via Ottonero