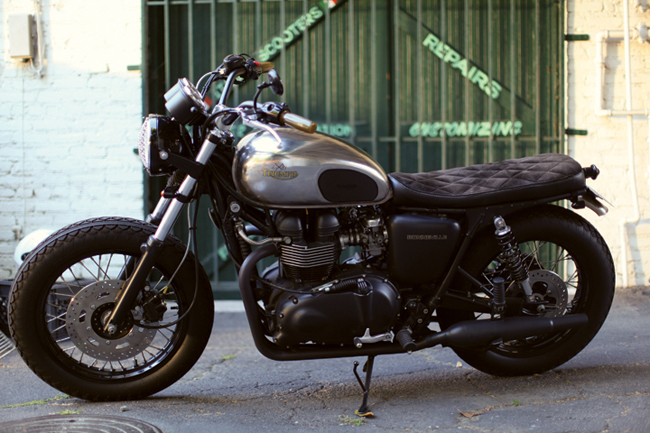 Scott Hidinger of Los Angeles has built a sweet little Triumph "Brat". He created a blog called Brat Bonnie which is a play-by-play account of his transformation from a stock Bonneville to a custom, brat bonnie. I especially dig this because that's exactly how The Bullitt started out to be (just substitute cafe racer for brat).
Scott confessed that this build was garage-therapy for him. Canned Bud and late nights in the garage seemed to wash away the stress of his day job as a creative director for an ad agency. Being the creative guy that he is, he wrote his blog with an interesting twist. Each post is written from his bike's perspective and is a fun read. If you haven't been over there yet, I recommend it. Bullitt approved!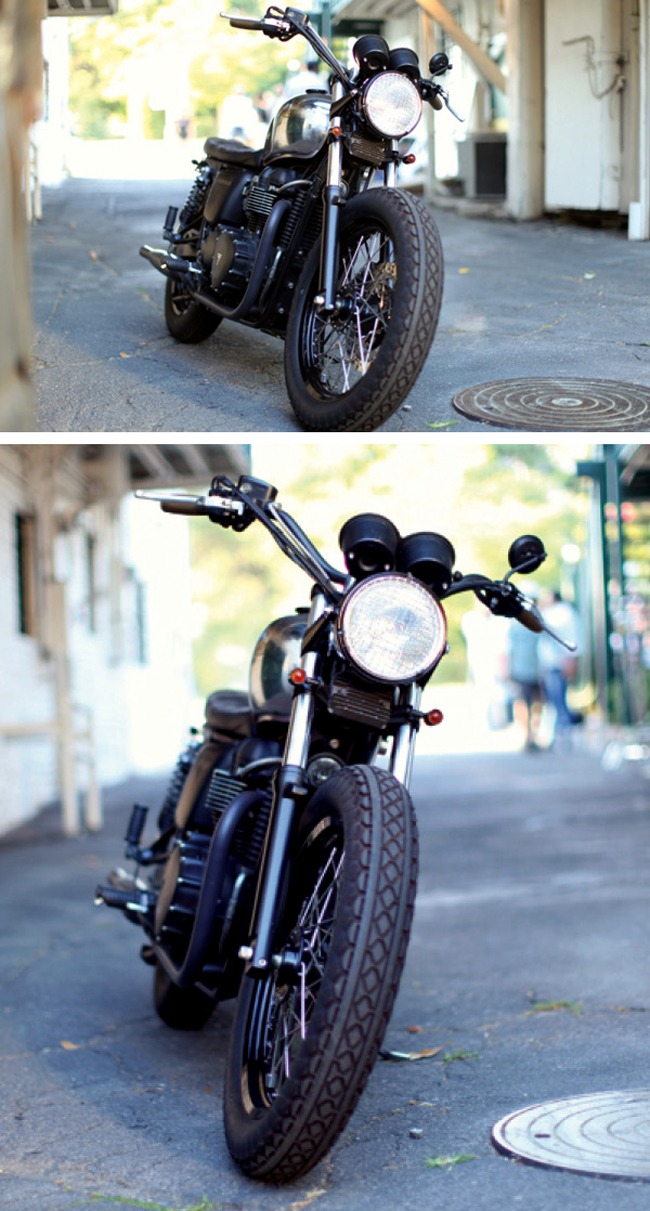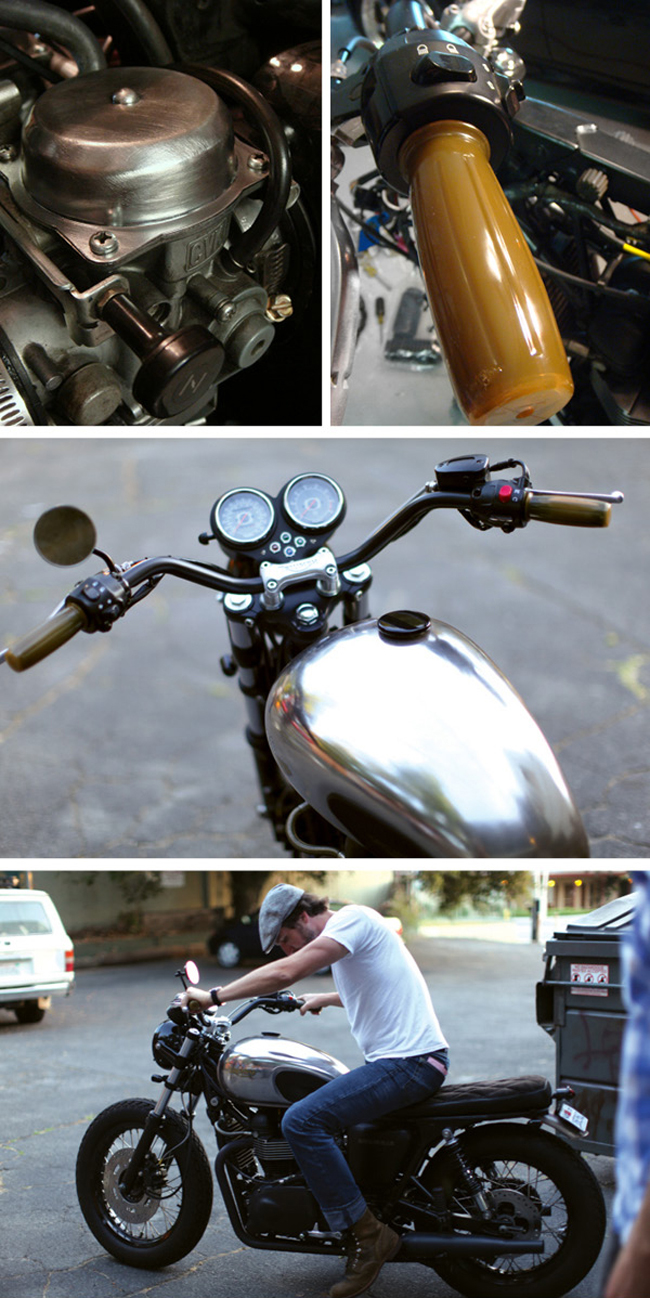 Scott has a little girl on the way, but hopes to get back in the garage very soon to build up a new bike, this time with much more fabrication. We'll be sure to let you all know what he works up next!
2007 Bonneville Black
British Customs ceramic coated headers
British Customs ignition relocator
K&N filters
Carbs re-jetted
Excel rims – 19×2.50 front, 18×3.50 rear
Buchannan's Stainless spokes
Coker Diamond tread tires – 400-19 front, 450-18 rear
Lick Cycles black beauty taillight and baby bullet turns
Posh grips and headlight bracket courtesy of Lloyd's vintage
Ikon suspension
J&P cycles santee wide/low bars
Salvaged rear fender from the Garage Co.
Custom upholstered diamond suede seat
Powder coated hubs and headlamp
New Bonneville headlamp stone guard
NGK yellow plug wires
Hand stripped and polished tank